He's a simracer of 10 years who won the Formula SimRacing World Championship in 2017 and goes into this weekend's ROKiT Triple Crown title decider at Le Mans just two points off the top of the Sim Masters championship.
A second place finish in the first of two Monaco races along with eighth and third place results from the Indianapolis round have put him firmly in championship contention.
Given that pedigree and pace, you might be wondering why you didn't see Muhammed Patel in action in the earlier seasons of The Race All-Star Series.
That's because in his role as a resilience officer at University Hospitals of Leicester, Patel had little time for racing in the first part of the year as he helped coordinate his hospital trust's response to the coronavirus pandemic.
😲 Wow this is close in the #SimMasters!!!

📺 Watch now at:
💻 https://t.co/WdVqh89DFe
🇺🇸 Live on @ESPN 2
🇬🇧 Live on @Eurosport_UK pic.twitter.com/PZjeGlR5dT

— The Race (@wearetherace) June 20, 2020
Patel is by far the highest placed Sim Masters driver who's also competing in the Formula SimRacing World Championship, with the next nearest being Dawid Mroczek who's currently sitting 13th in Sim Masters.
Patel first competed in Formula SimRacing in 2010 and sporadically took part in the world championship during Bono Huis' title-winning streak.
The first year Patel contested in every race was 2015, and he finished as the runner-up to his good friend Petar Brljak.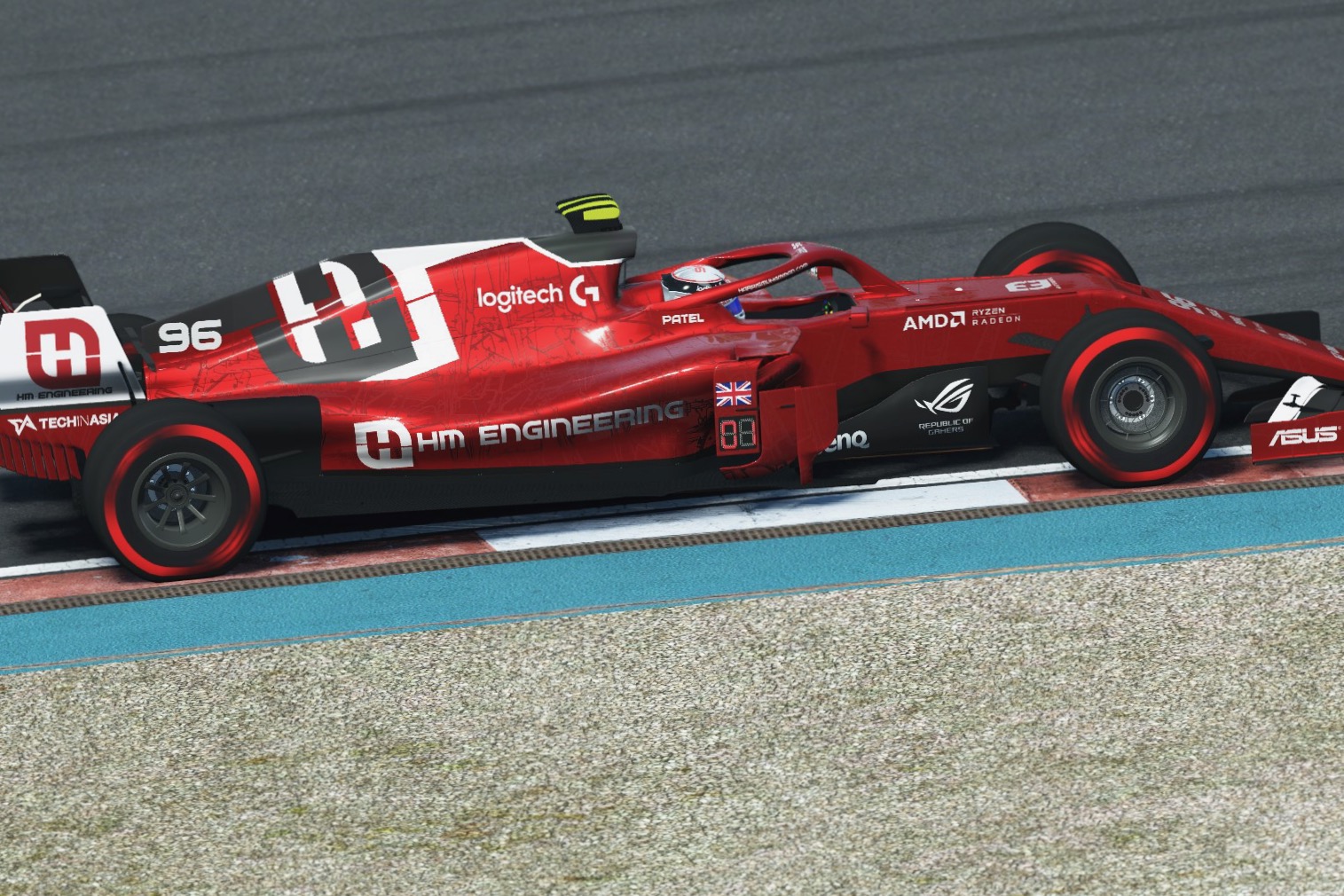 Two years later in 2017 he took the top flight title, beating Jernej Simoncic by 34 points.
His venture into simracing, as is the case for so many others, was born out of a childhood dream of being a racing driver.
"The two reasons why I got into it was, firstly naturally being an avid Formula 1 fan and having the pipe dream as a child of being an F1 driver in reality, so playing racing games was the substitute for that!" Patel tells The Race.
"Secondly, as a child growing up, my older brother would drive on rFactor 1 or F1 Challenge, and I would watch him race in online leagues and enjoy the few laps I could do on a practice server here and there.
"It made my first years in driving a lot of fun, with the intra-house squabbles and mind games before, during and after a race – fair to say my brother got in my head a few times!
"The standout result for me has to be winning the Formula SimRacing 2017 World Drivers' Championship.
"FSR has been the only league I've ever really competed in, and to date I've had 14 FSR race victories in the world championship, and alongside my single drivers' championship I have [been part of] three constructors' championships, in 2015, 2017 and 2018."
Along with many other simracers, Patel can only do it as a hobby despite his achievements.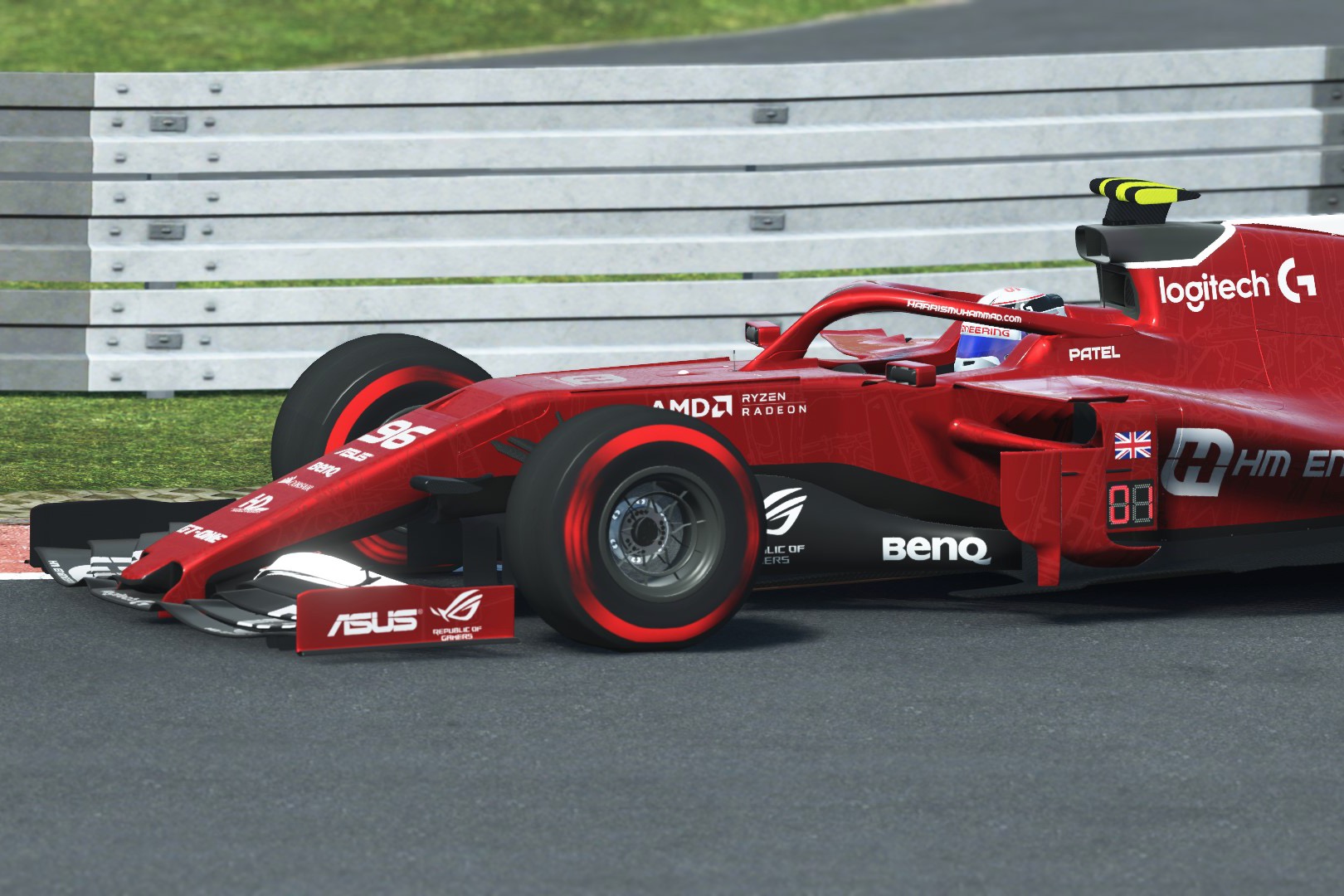 Despite being unable to commit as much time to it as he once could, when Patel joined the 2020 FSR for round six he immediately finished second. He  was running in third in the following round before he became the victim of a disconnection.
He admits that in the past couple of years his entire attitude and approach to simracing has changed, but he's still holding out for an opportunity to race in the real world.
"I recently graduated from university and have been working full time in the National Health Service, so the last couple of months for me, pretty much from the turn of the year has been really hectic as you can imagine." Patel said.
"Therefore, it's something which I do more casually now, and don't really pressure myself too much about performances.
"As you can see I haven't really had time to participate properly in any of The Race series as of yet, with this one being the exception.
"I would love to participate and be more successful in esports in the future, but naturally I have some work to do to achieve that and to be consistently at the top level.
"It's fun, but I guess the dream would be one day to have some involvement in a motorsport, or some experience in a real car in anger on a track, even if it is just once!"