The ROKiT Triple Crown season of The Race All-Star Series will conclude with all three championships on track in a multi-class Le Mans race, with Rubens Barrichello rejoining the Legends Trophy field.
Season three of the All-Star contest has already featured Monaco and the Indianapolis Motor Speedway, and will conclude on Saturday with the Le Mans 24 Hours course.
The Pro Cup, Sim Masters and Legends Trophy all get individual races before coming together for a single 45-minute decider in different classes of car.
The Legends racers get the fastest machinery in the shape of ORECA LMP2 cars, with the Pro Cup field in Norma LMP3s. The GT3-spec Callaway Corvette C7 will be used for the Sim Masters field.
Barrichello returns to the fray after starring in the early Legends Trophy races.
He recently teamed up with Legends championship leader Fernando Alonso in the Virtual Le Mans 24 Hours at the FA/RB Allinsports squad.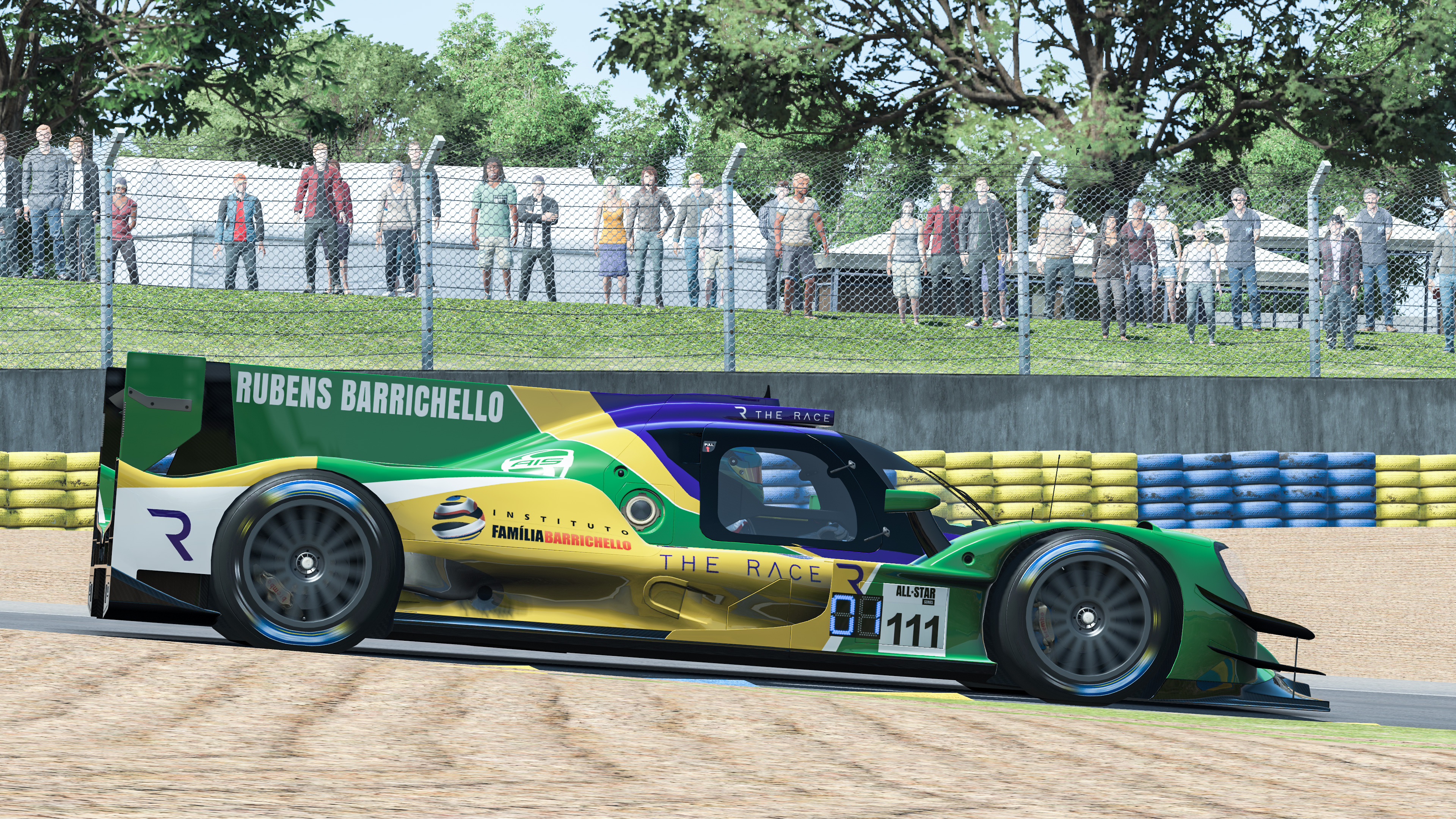 "I had a great time preparing for Le Mans with Fernando and jumped at the opportunity to come back and race in the All-Star Series on Saturday," Barrichello said.
"I managed to come away with a win the last time I raced in the series, but this weekend will not be easy.
"The final race with all three classes all racing together will be a great challenge that replicates the real thing."
Alonso heads into the season finale with a three-point lead in the Legends Trophy title battle over Juan Pablo Montoya. David Brabham – a Le Mans winner in 2009 with Peugeot – is also in contention, 22 points behind Alonso with 100 available.
Agustin Canapino has the biggest lead in any of the championships, but even he is only 15 points clear of Job van Uitert in the Pro Cup, with Tom Dillmann another four behind.
Sim Masters is the closest battle: Liam de Waal leads Muhammed Patel by just two points, with the top seven covered by 30.
"Having the chance for our esports racers to compete in a three-race championship at Monaco, Indy, and Le Mans has been an incredible opportunity, and the title battles are going down the wire," event creator and Torque Esports President and CEO, Darren Cox said.
"We're looking forward to bringing all three classes together for a classic Le Mans battle in the final race. Fighting through traffic is a key element of Le Mans and we're looking forward to seeing this virtually."
The season finale starts at 5pm UK time on Sunday, and can be watched live on The Race, our YouTube channel, ESPN in the US and Eurosport in the UK.