Nikodem Wisniewski and inaugural All-Star Cup champion Erhan Jajovski were the two victors from the Sim Masters races in the second round of The Race All-Star Series powered by ROKiT Phones.
Both drivers had a miserable time in the opening round of season two a week ago, meaning their Portugal wins begin their fightback in a title fight still led by Jernej Simoncic and Burst Esports.
Williams Esports driver Wisniewski took pole position in the qualifying session for this weekend's Portugal round and led into the first corner, although a good start from Simoncic looked to threaten that after moving ahead of Alex Siebel at the start.
Wisniewski built up a two-second lead, leaving the rest of the top 10 running line astern as Simoncic seemed to hold up those behind him.
But what looked to be a runaway victory for Wisniewski turned out to not be the case, with Simoncic catching up to within a second of him and able to claim DRS at the end of the penultimate lap.
Despite his best efforts, Simoncic wasn't able to find an opportunity to overtake Wisniewski – and the driver who had joked to The Race this week that he's "that guy who always finishes second" took his first All-Star race win.
Siebel completed the podium, ahead of Petar Brljak and Bono Huis.
For the reversed-grid race it was Wisniewski's team-mate Kuba Brzezinski on pole position.
But Jajovski who got the better start and from second on the grid he pulled alongside Brzezinski on the run to the first corner, taking the lead with the inside line.
The top two pulled away from the rest of the grid and Brzezinski was close enough to Jajovski to get DRS, but lacked the straightline speed to pull off the same move Jajovski did to him at the start.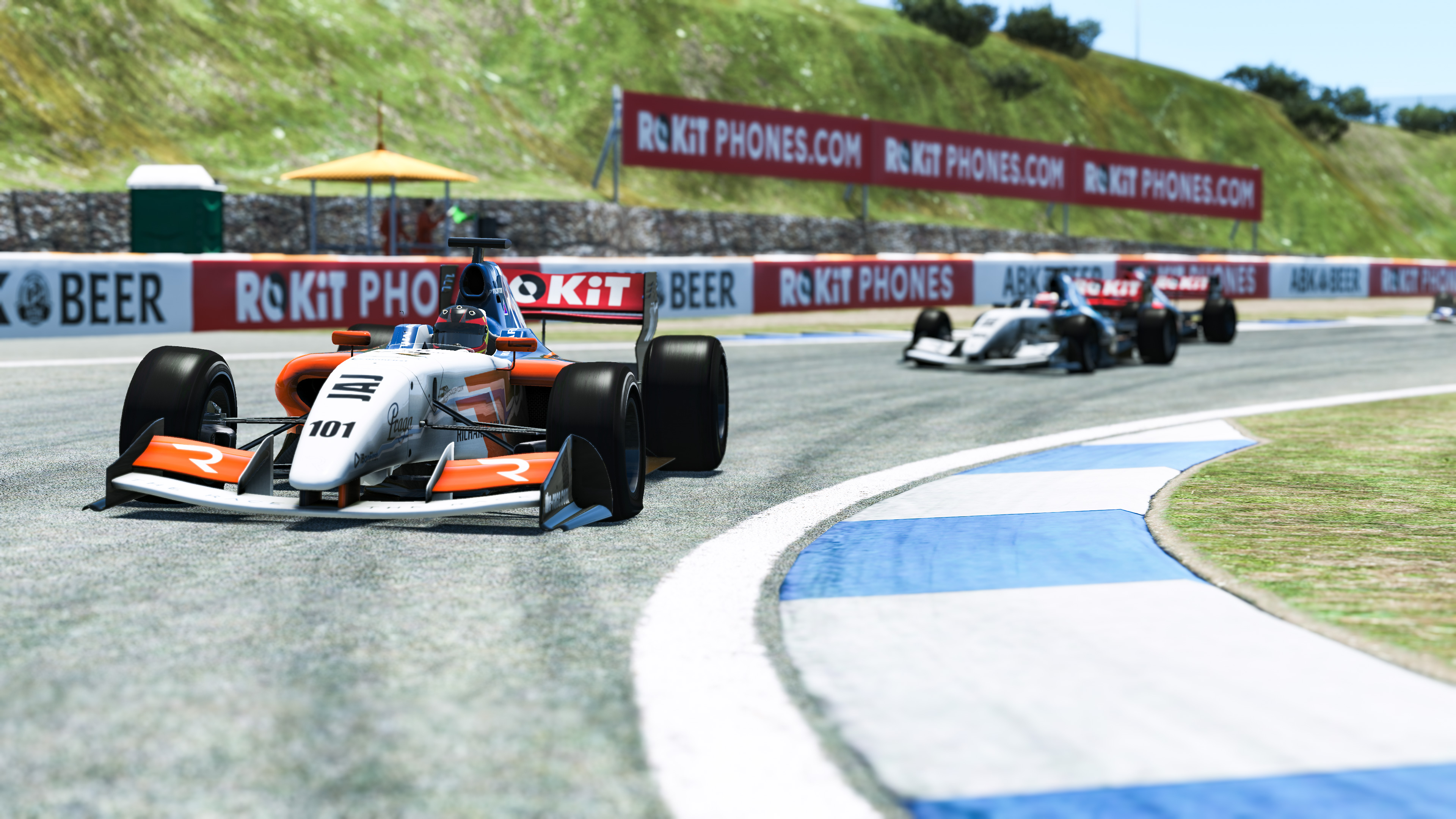 Six seconds behind them, Mike Epps completed the podium.
He overtook Kevin Siggy on lap three with a late-braking move that resulted in Epps rear-ending Siggy into the first corner.
With Siggy's car unsettled, Alen Terzic was able to capitalise and opportunistically claim fourth place for a while – though Siggy repassed him on the final lap.
Huis made his way up from 28th on the grid to 15th, beating other frontrunners from the first race including Wisniewski – who finished in 18th having started in 32nd and last on the grid.
But Simoncic's 20th place coupled with his earlier runner-up spot means he leads the championship by nine points over Huis, with Simoncic and team-mate Michi Hoyer keeping Burst Esports on top in the teams' battle too.