Formula E will face a talent drain shortly, particularly within its experienced top-earning drivers, and it could see an influx of fresh, bargain-priced drivers.
That is the present opinion of some within the Formula E paddock. They see a perfect storm of driver dissatisfaction with the Gen3 cars, an impending driver salary cap and the recent success of rookie drivers in the all-electric world championship.
Some of the top-earning drivers are already looking at alternative career moves away from Formula E, which has been one of the most financially-rewarding championships outside of Formula 1 for the last five years.
Several are considering focusing on the World Endurance Championship as a huge influx of manufacturers triggers a boom in sportscars deals. Additionally, some are looking more deeply at IndyCar and the IMSA SportsCar Championship right now.
Stoffel Vandoorne, Jake Dennis, Antonio Felix da Costa and Nick Cassidy have all tested IndyCars in the last 18 months, and now drivers that dovetail WEC and Formula E are coming under more pressure to concentrate on one specific discipline as the ever-present reality of calendar congestion is wrestled with and manufacturers expand programmes.
A driver cost cap in Formula E, though, is perhaps the biggest factor that will come into play when regulations are drawn up and finalised for 2025. The limit it will set is not yet known, but the cap's introduction isn't in any sort of real doubt.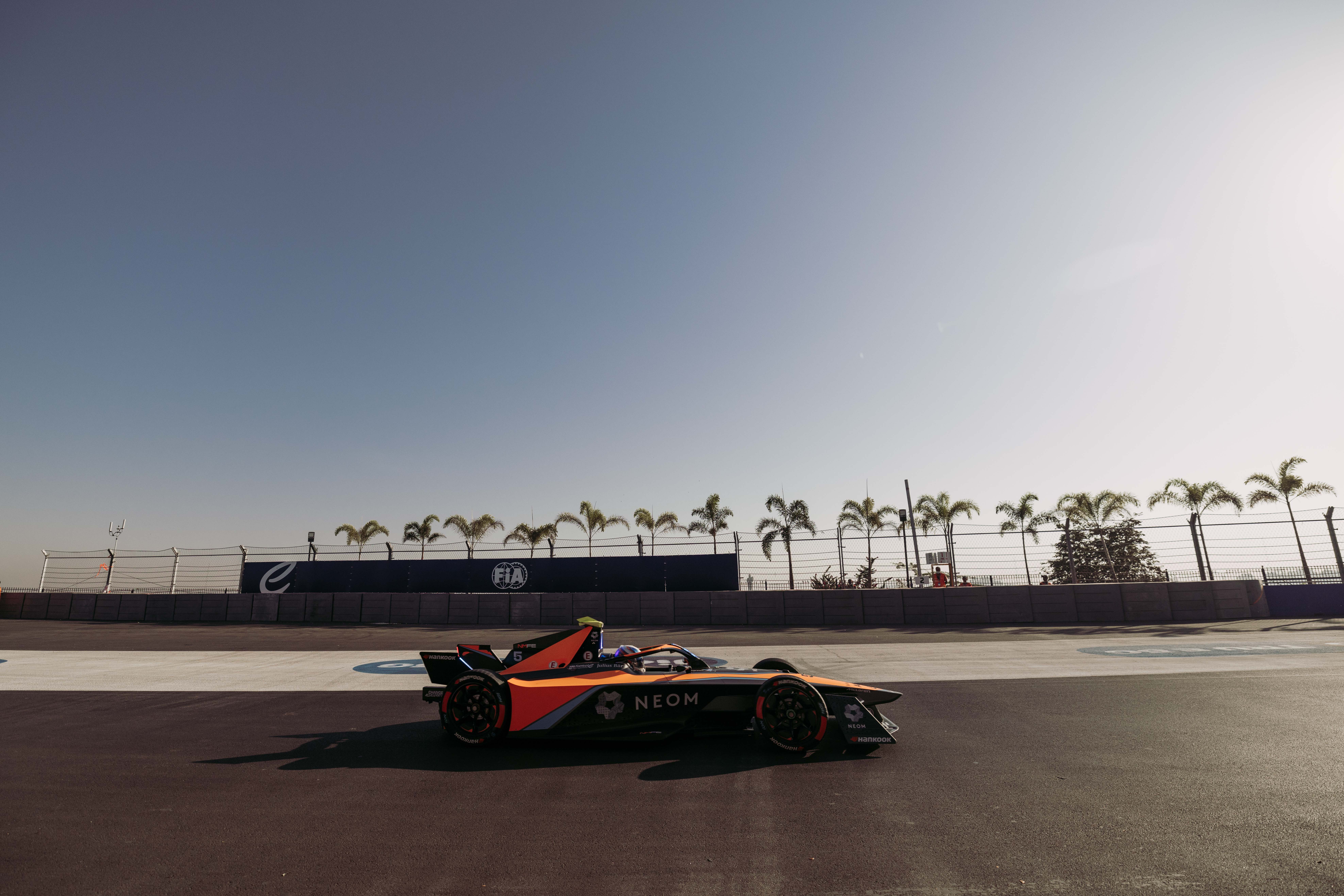 The recent push of reanimating the official rookie test in Berlin this April, along with the rookie free practice session in July at Rome, is likely to see alternative options for teams to explore drivers wishing to build careers outside of the traditional junior single-seater ladder.
At the same time, younger drivers and their managers are now viewing Formula E in a slightly different light after Nyck de Vries graduated to F1 and other drivers such as his former team-mate Vandoorne landed official F1 reserve roles with Aston Martin and McLaren.
Formula E has seen Dennis, Jake Hughes and Sacha Fenestraz turn once cul-de-sac single-seater careers into expansive earning opportunities with Andretti, McLaren and Nissan respectively.
All three appear to have grasped the Gen3 style of racing quicker and more effectively than some other experienced Formula E drivers, therefore piquing teams' interest in looking at their recruitment strategies once the driver salary legislation is completed.
This specific clause in the financial regulations will not come into effect until the 2025 campaign (season 11). This is offset from the wider financial regulations – already in play starting from this season – in order to allow existing driver deals to run their present course.
The Race understands that top basic salaries in Formula E this season are around the $1.8m mark before bonuses, prize money and other performance-related additions are taken into account.
This is considered to be a good deal, especially compared to IndyCar when it is held up to a 'by the mile' calculation.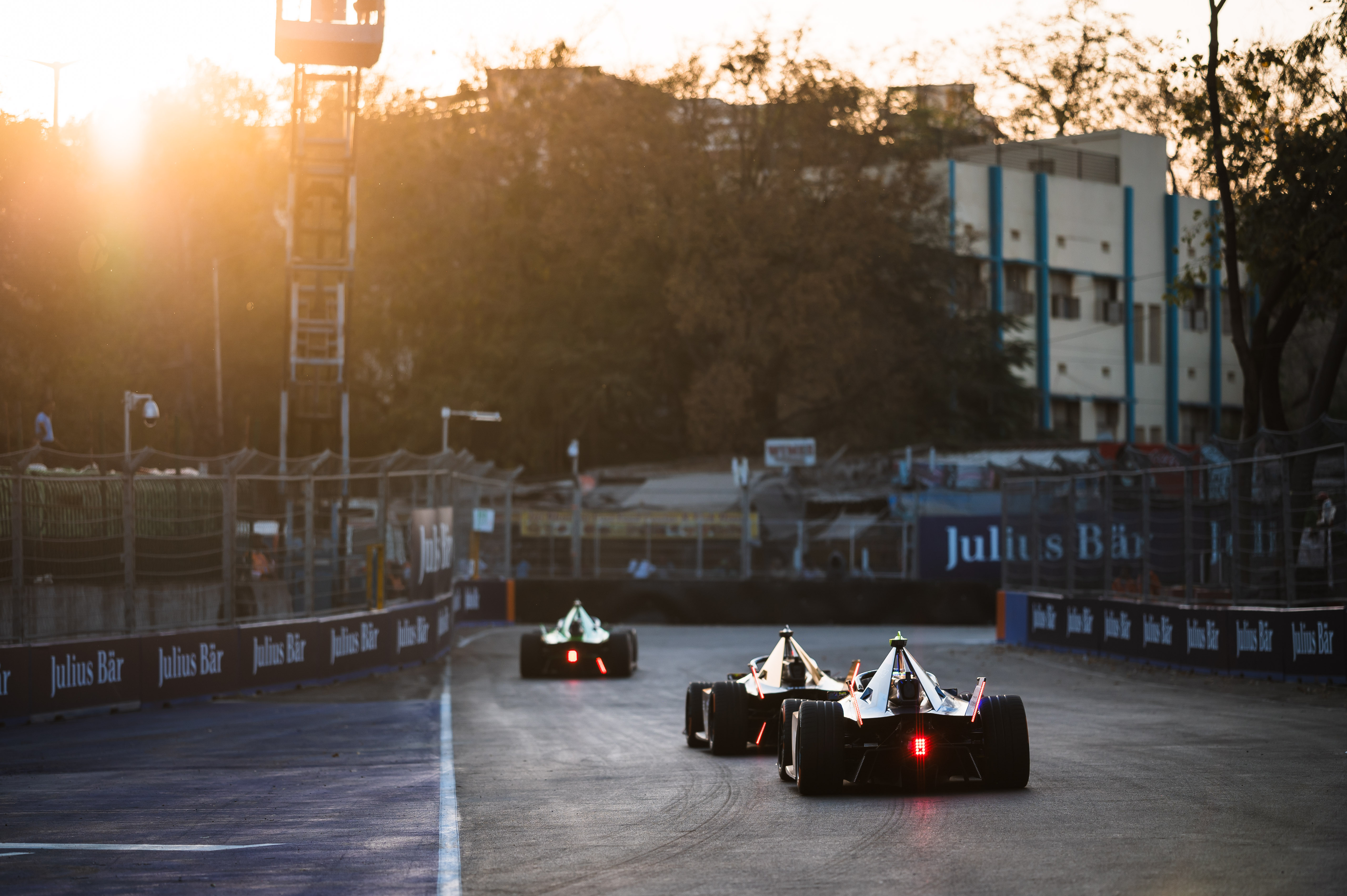 Formula E, although heavy on preparation and specifically the mental challenge, has a much lower lap count than IndyCar over the course of a season. Drivers also generally have fewer PR days related to team partners than their American counterparts.
The other overarching market effect will of course be how many manufacturers stay in Formula E beyond the halfway point of the Gen3 rules.
Any potential exits will come at the end of 2024 when a Gen2 Evo concept is likely to be implemented. This will be a vital crossroads for Formula E, which has been set back by a fragmented management of its Gen3 project, which has angered the majority of teams and drivers.
The drivers do not enjoy driving Gen3 cars, this is crystal clear. Issues in the overall design philosophy – the battery, the brakes, mirrors, grip levels – as well as software troubles around the LED light, supplier delays and failures around the cars have left many considering their future career directions.
One Formula E race winner, who requested not to be named, told The Race in Hyderabad that driving the Gen3 car was "easily the worst sporting experience of my career".
While this is corroborated, to a similar extent at least, by the majority of drivers, the simple fact of the matter is that they have to get on with it and make the most from the hardware they are given. Inevitably some styles suit the more-power-than-grip aspect of the Gen3, while others will be able to adapt. In short, they'll just have to get on with it.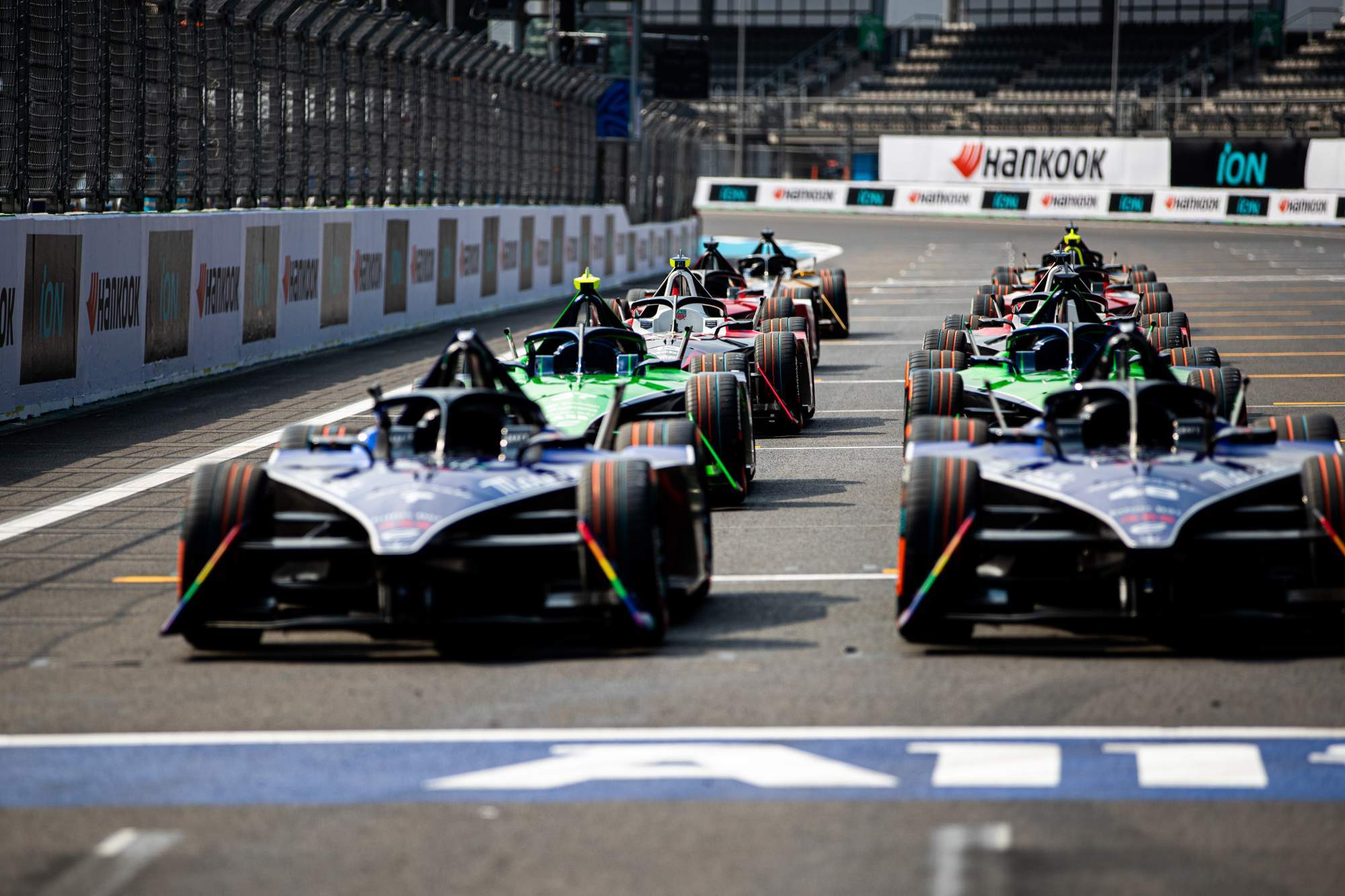 However, the combination of poor job satisfaction, the impending cap on salaries and an influx of hungry rookies will be a challenge for some drivers that have been used to starring and well-paid roles in Formula E.
This goes for engineers in Formula E, too. There was a mini-boom in engineers crossing from F1 around 2018 when the big manufacturers arrived. That too could tail off as the Gen3 cars increase the frustration among teams as a mentality of 'whatever we do, we're hamstrung by the spec elements of the car' kicks in.
Patrick Head once famously said that drivers were like light bulbs and that when you need a new one you can simply "screw another one in".
That is an over-simplistic, if amusing, viewpoint but perhaps Formula E is edging towards a scenario where it can do just that in the future.
Another key factor in whether or not there will be a sea change in which drivers make it onto the Formula E grid is mentalities.
Many in F2 and F3 have eyes only for F1 and that is completely natural. But if they looked at the bigger picture they might see the reality is they likely won't get that big chance and will therefore have to forge a career elsewhere.
Recent examples of that have been Hughes and Fenestraz from F2 and Super Formula respectively. Even the likes of Bent Viscaal, Dan Ticktum, Callum Ilott and Louis Deletraz have eventually realised that they need to earn some money.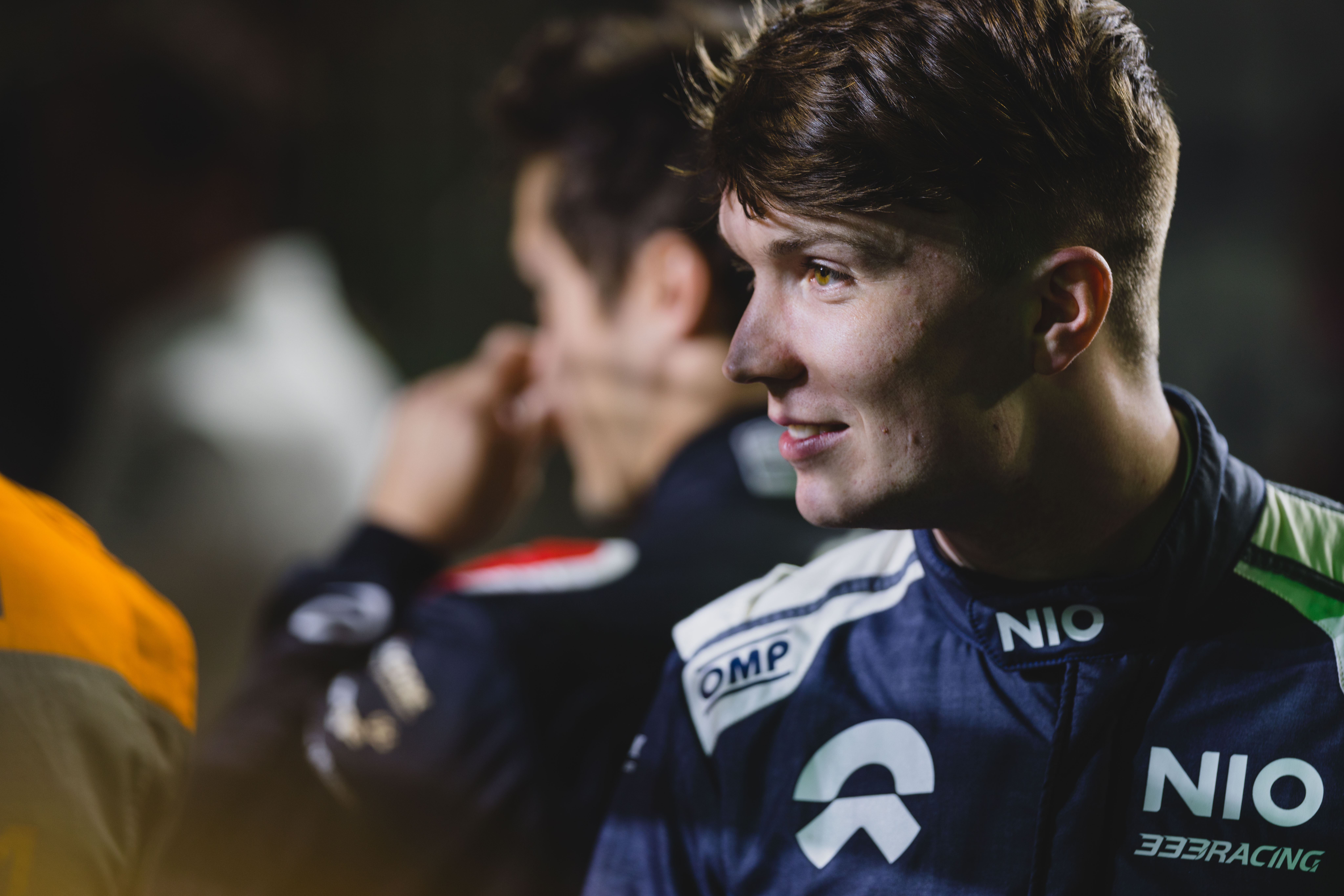 Formula E offers that opportunity at present and for the next generation, beyond those names just mentioned above, there is literally no time like the present to be grabbing one of the rookie test seats.
Filling the experienced talent drain that looks like it will inevitably be coming to Formula E is one off-track race that will doubtless be just as fascinating as the on-track fight for supremacy in the next couple of seasons.