A quarter of the way into the season and Pascal Wehrlein has dropped the first indication via a performance in the first-ever Hyderabad E-Prix that can be filed into 'potential champions drive.'
What is meant by that is he delivered 12 points for a hard-earned fourth position when at one stage it looked as if he might be watching the race on TV rather than taking part at all.
Wehrlein's fitness to race was in question less than 24 hours before the start of the race as a back injury was evaluated and monitored after his hefty accident in free practice one.
While the physical pain was real, so too was the mental angst.
Drivers will tell you that it's one thing to have an accident because of over-exertion and pushing to the limit but it's quite another to have one such as Wehrlein suffered on Friday afternoon.
Insiders at Porsche talked about a real anger in the championship leader after the shunt which briefly hospitalised him.
You can't blame him. Feeling a car push itself beyond its cornering capability due to a presumed software failure must be scary as hell, especially when you know there is zero run-off and a half-metre thick concrete wall to hit.
Wehrlein was fortunate in a sense that the car was able to spin and fortunate too to emerge in relatively one piece.
He'd had a similar incident at Valencia in December when he left the track at high speed but got away with it thanks to the large expanse of Spanish gravel. No such luxury this time.
Emergency brakes have been fitted since then to avoid unnecessary accidents but clearly, the position that this happened on the track meant that any notion of those being helpful was non-existent.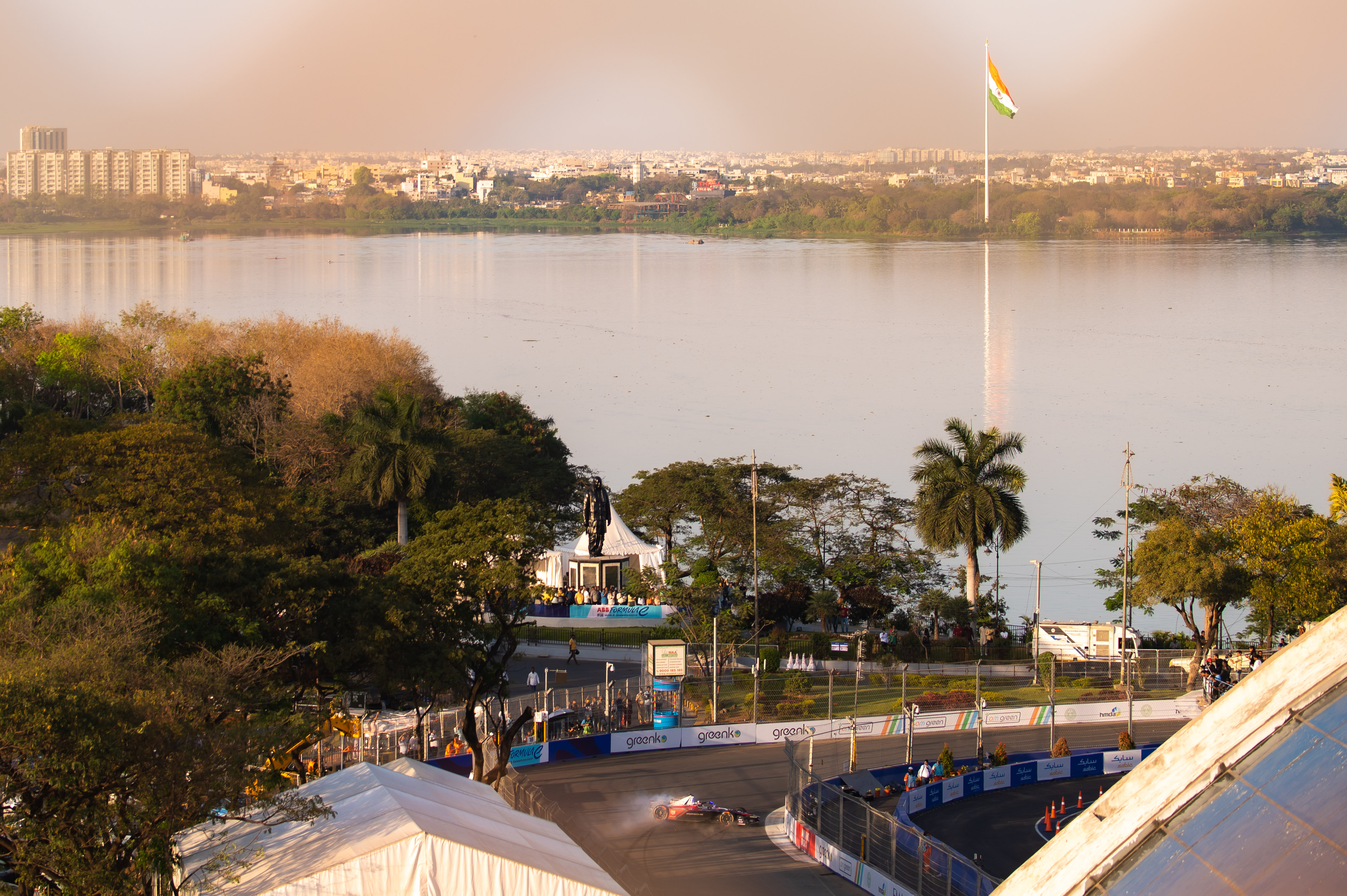 "To be honest it's not easy because it's not a situation you want to be in; that the car is not doing what you're requesting," Wehrlein told The Race.
"It was a hard impact, like I say I still have quite a bit of pain.
"I had to go to the hospital for checks on my back. Definitely, it wasn't an ideal weekend in many aspects but we took the points and that's the important thing.
"It's also not easy mentally because like you've also written it's also not the first time that something is happening with these new Formula E cars; it's the second time I'm part of that and on a street circuit it hurts."
A difficult qualifying period was exacerbated by a three-place grid drop for impeding Sergio Sette Camara's NIO 333.
It was the now familiar story of non-existent mirror coverage and possibly also some slight tardiness from his team not informing him of the approaching Sette-Camara.
12th place on the grid became fourth at the chequered flag, in a race that evolved around patience and guile for the points leader.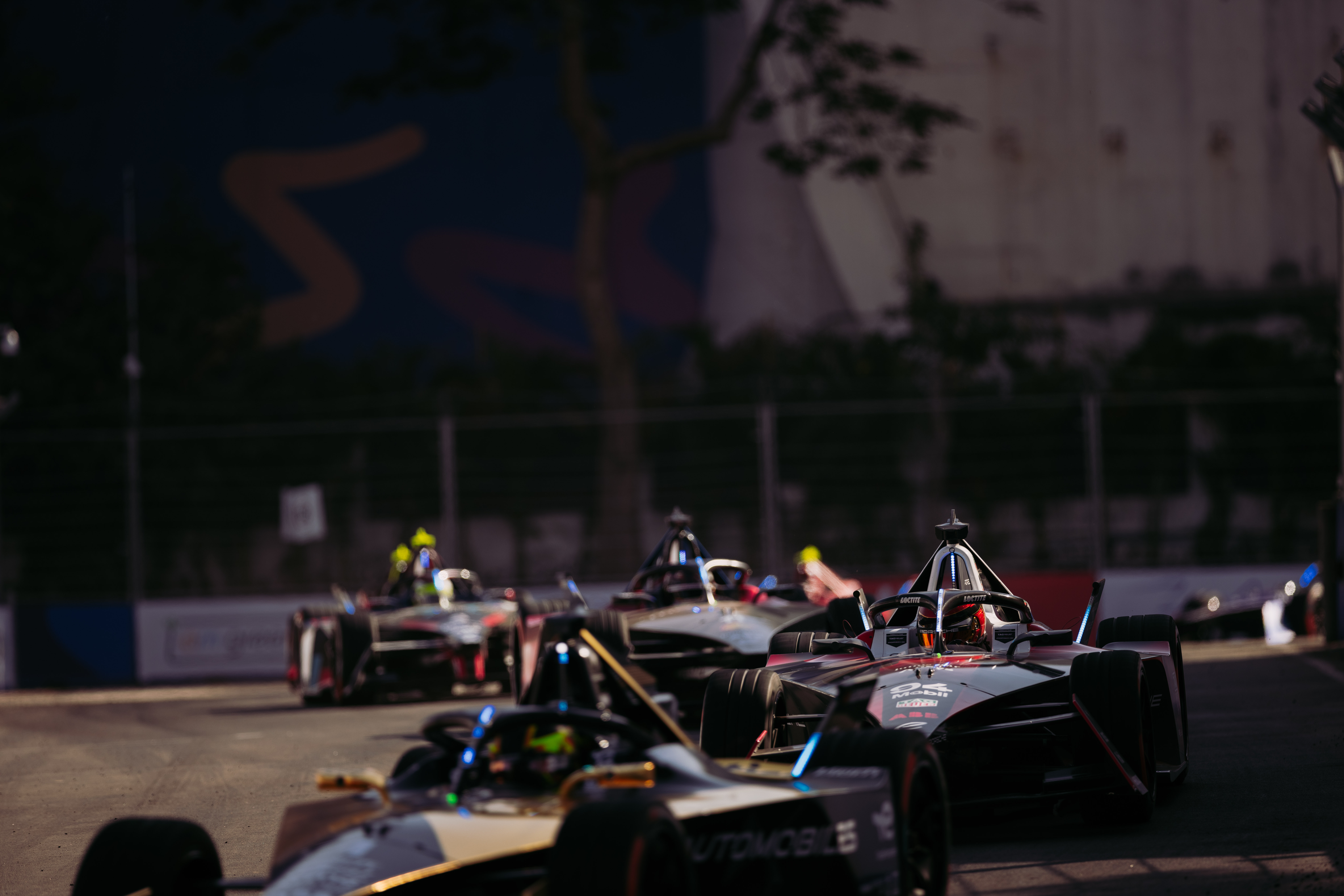 While those around him, including current chief title rival Jake Dennis, were drop-kicked from the proceedings, Wehrlein carefully picked his way through to gleefully extend his advantage.
"I'm happy with the race today or at least with the points we're taking home," said Wehrlein.
"Until late last night, I didn't even know if I could drive today. I was having quite a lot of pain and was in the hospital until eleven.
"I didn't sleep much and obviously yesterday compromised our entire weekend.
"It's damage limitation to be able to score a lot of points on a bad day I would call it, or on a bad weekend or which started at least not in a good way, is great.
"My mechanics slept one hour so three less than myself. It was a tough weekend for everyone."
Tough it may have been, but it was fruitful too.
In Hyderabad, Porsche and Wehrlein did something it hasn't routinely done before –  it dug in and got rewards when it wasn't supposed to.
That is a classic trait of a championship contender that delivers when the chips are down.