A resolution has been found as to the ongoing deliberations within the Formula E paddock over how rookies will get sufficient running during practice sessions in 2023.
Initially, it was written into the 2023 FIA Formula E championship sporting regulations that teams had to use rookie drivers in two practice sessions within the season.
This rule change was disputed by teams on the grounds that there was not sufficient time for new drivers to adequately adapt in addition to the fear of race cars being damaged.
Changes have recently been approved to ensure that a compromise has been reached between the FIA and teams to now have just one rookie-designated free practice session at the penultimate round of the season, the Rome E-Prix.
Formula E will run as an additional session in Rome and this is expected to be held on the Friday before the Rome E-Prix in July. Teams will have to field one driver each before the official free practice session begins.
"Rome will be 11 cars [in the rookie session], one per team, so we don't have to do two of them," Avalanche Andretti's Roger Griffiths told The Race in Hyderabad last week.
"I think there's a move in Season 10 [2024] to potentially go back to [two sessions] as planned, but I would still like to see the full rookie day, too.
"One of the considerations is perhaps we either do an extra day in Valencia, so four days of running, or three days of running with one of those days dedicated to rookies.
"Trying to prepare somebody to put them in the car for a 30-minute practice session; it's a lot of work and you're really not going to get a lot out of it. Whereas a full day of running, six hours or something, I think will be a lot more productive."
In addition to the Rome seat time, rookies will also get a full day of running at Berlin ahead of that on April 24, immediately after the Tempelhof double-header.
The day is likely to feature the aforementioned six hours of running in a similar format to rookie tests of previous years.
The minimum licence grade for rookies to take part in the official tests is an International Grade B. International Grade C licenced drivers, with "proven experience in single-seater categories, may be authorised with the prior approval of the FIA".
Drivers such as Sergio Sette Camara, Max Guenther, Nico Mueller and Jake Hughes have benefitted from previous tests where they cut their Formula E teeth before graduating to race seats.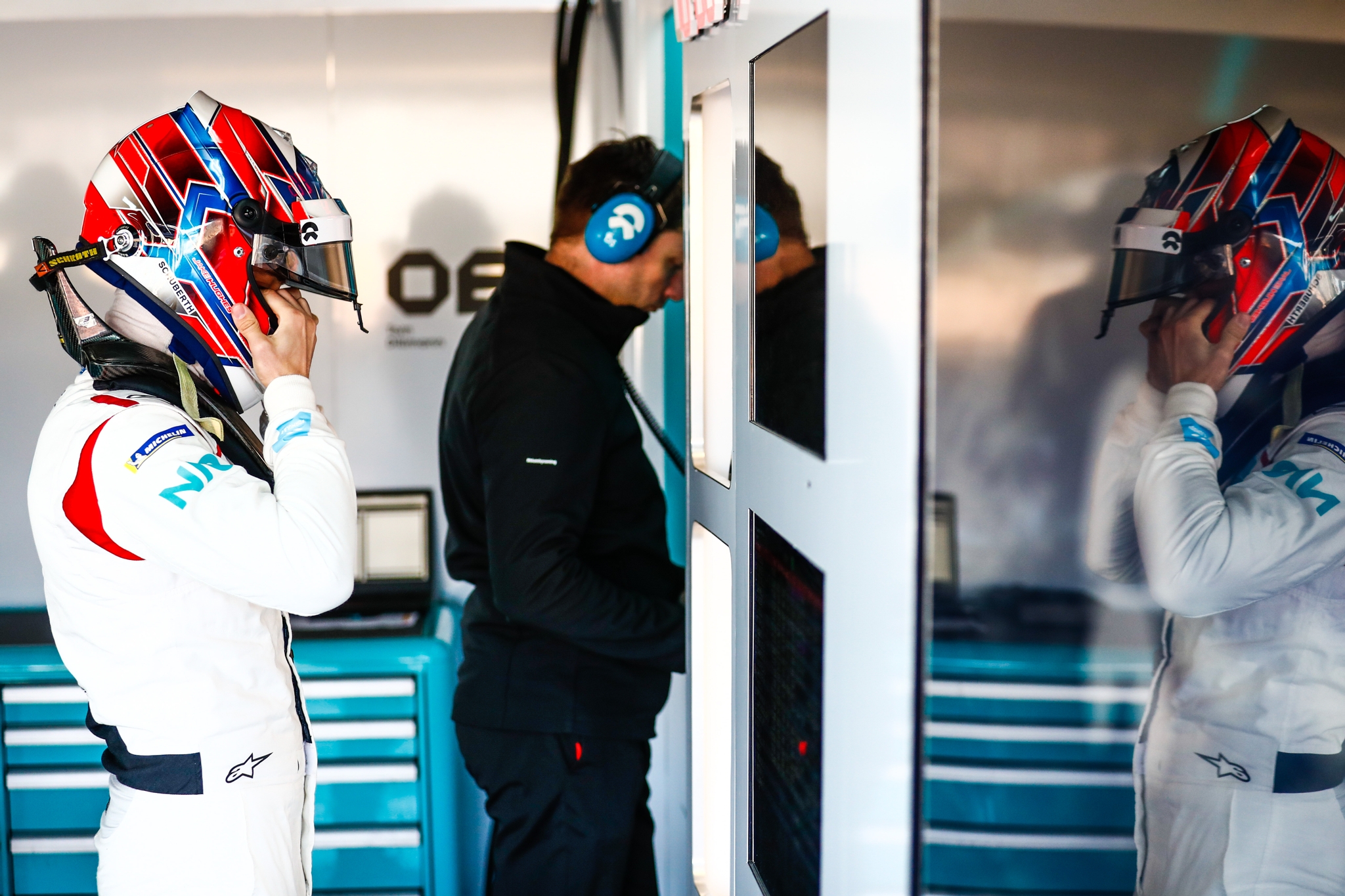 Hughes, who made his first rookie test outing for NIO in 2019, believes that his 2020 appearance for Mercedes EQ was a factor in him being selected for a McLaren race seat this season when the opportunity arose.
"I think it was just a back-of-the-mind marker that probably Ian [James, McLaren team boss] and the guys sort of looked at when they were considering whether to take me on as a rookie," Hughes told The Race.
"Whilst I've had opportunities, I feel like it's something that motorsport misses quite often, especially in Formula E you know, it's very hard to sort of come in as a rookie and even get the opportunity in the first place.
"It's because of how complicated the championship is and also because of how difficult it is to manage the energy management, etc.
"Also, there are no junior categories leading up to it. So, it's very difficult to prove yourself to guys like Ian that you're ready for it. The rookie tests are one of the only things we can do aside from the simulator. So, I absolutely support it."
Drivers that are expected to take part in both the Rome and Berlin tests are official reserve drivers at Mahindra and Porsche, Jehan Daruvala and David Beckmann respectively.
The Race also understands that several drivers from F2, F3, WEC and IMSA have been initially approached for inclusion in both tests.