The Seoul E-Prix this weekend will features dozens of farewells of teams, drivers, cars and personnel as a volatile sill season of readjustment from Gen2 to Gen3 Formula E racing still plays out.
With pretty much everything changing for 2023, drivers' long-term and short-term deals coming to an end, and several high profile moves already completed yet still to be formally announced, there will be a multitude of departures and valedictory feelings in South Korea this weekend.
Here we take a look at the six most significant endings as Formula E gets ready for a change of epoch which ultimately could define its short history.
Gen2 car – Spark SRT05e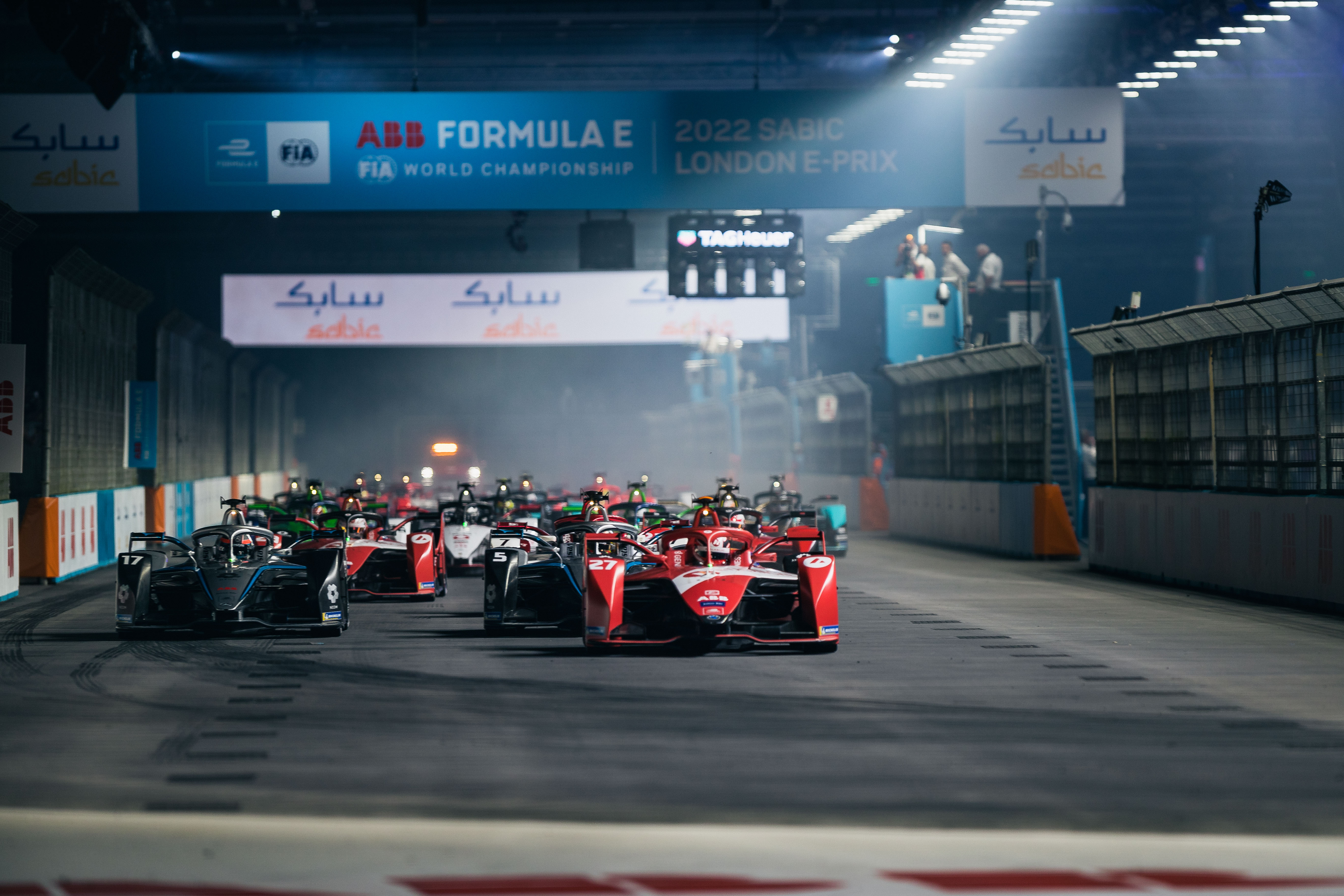 Otherworldly sporting genius or front heavy carbon-fibre shredding nuisance?
The Gen2 design has been, and probably always will be, remembered for a bit of both of the above, yet ultimately its racing life has to be seen as a great success because it has delivered what it was designed to produce: close, thrilling racing and a look of something from the future.
Even now the car's aesthetics stand up. The monoposto/prototype hybrid look still turns heads.
I and plenty of others saw this at the Goodwood Festival of Speed in June when Mahindra lined it up in its awning and from what this writer saw the crowds flocked more to it than the Gen3 car.
The merits of the Gen3 will, like the Gen2, have to be earned. But for now, the Gen2 car should be allowed to enjoy its retirement with great satisfaction because it brought some sensational racing and a real challenge to teams and more importantly drivers.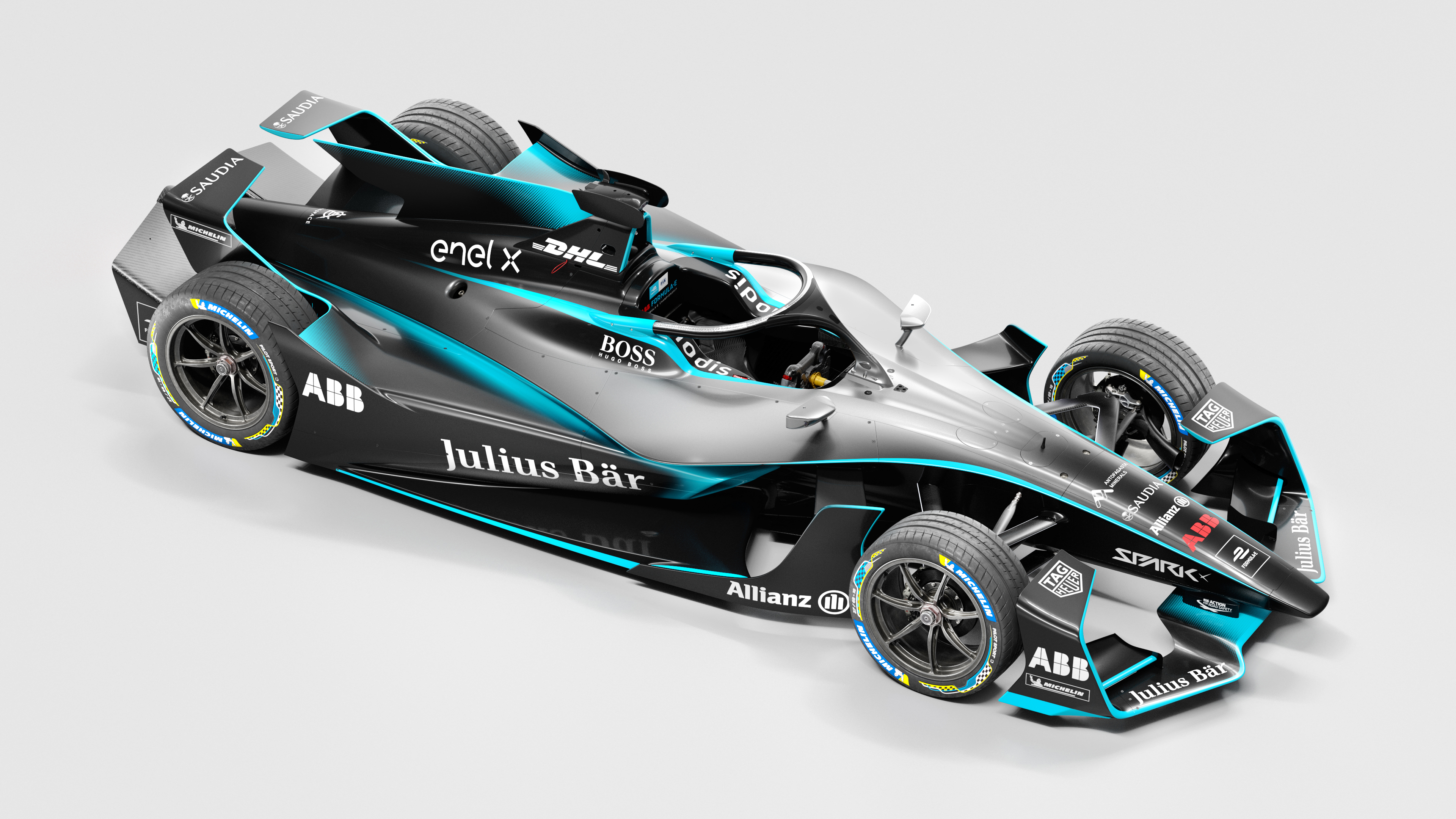 Lost to time was the Evo Gen2 version, which was due to come in for the 2021 season. It was ultimately canned as part of pandemic cost-cutting measures.
From the looks of the thing, we can be glad for small mercies. Because someone in their wisdom had decided to put a 2010 era fin on the back of the car and go fully open-wheel again. Bullet dodged.
Yet, the powers that be decided to employ the latter of these design traits for the Gen3 car and everyone just wondered why.
There were for the Gen2 some difficult 'teenage years' when it was an out and out trouble-maker, getting overly amorous with 'mates' on track and then leaving trails of destruction in its wake. The epicentre of the fallout came in the 2018/19 season when the campaign started to border on the tragi-comic.
When around a third of the field got involved in a shunt at the Bern E-Prix in 2019 it was time to act and to be fair to the FIA and Formula E they did with a rejig of the sporting structure that included energy deduction after race suspensions.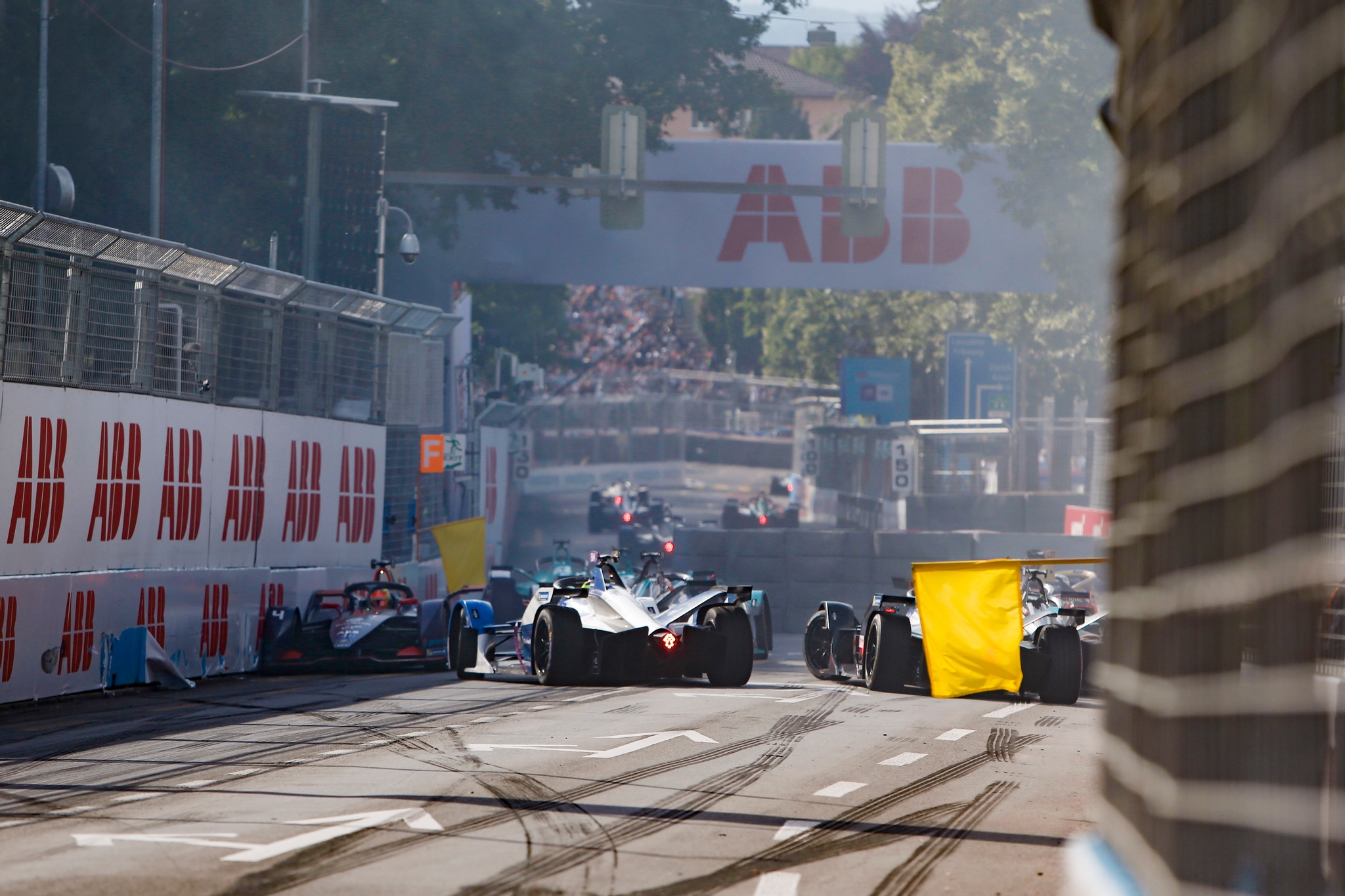 Prior to that a driver warning system on conduct was unveiled and used too. But after a period of relative stability the war-like battling returned in 2021 when the qualifying format distilled itself into a random tombola of a track condition specific incubator for carnage laden races.
That was addressed for its final season this year and Formula E was much the better for it.
Then there was the Valencia 2021 debacle, the day the majority of the field ran out of useable energy, which was perhaps Formula E's nadir. Apart perhaps from when it ran out of money in December 2014 and founding father Alejandro Agag was temporarily fired.
Valencia ultimately is part of the rich fabric of Formula E's second era, an era that has many more positives than negatives for a car that was mostly popular with drivers and fans alike.
Sebastien Buemi and e.dams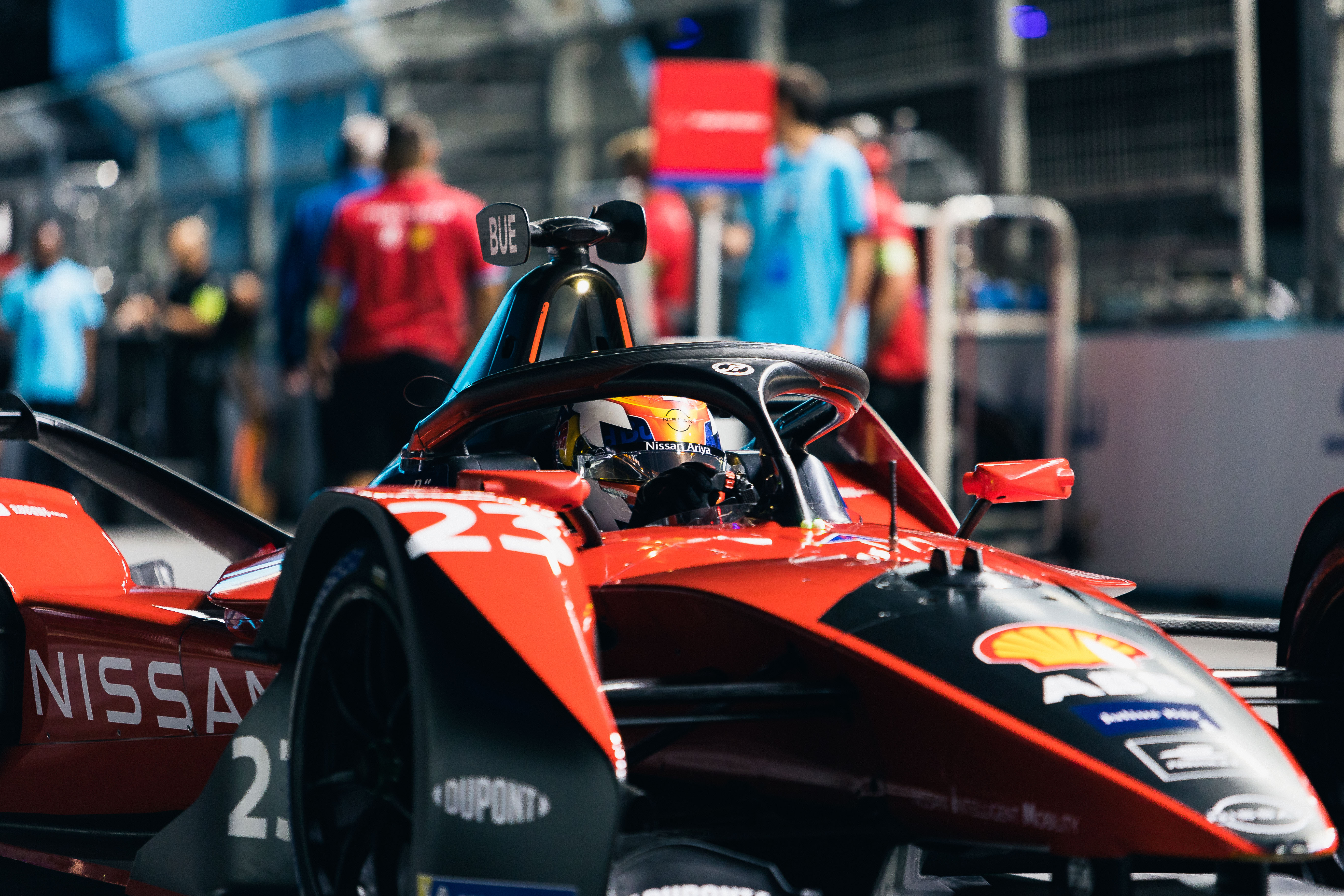 Regulatory loopholes, post-shunt cheers from the Spark spares garage and the ring of its cash register and Robin Frijns yawning. Some things in Formula E are so standard and ubiquitous that you just instinctively feel they will last forever.
Sebastien Buemi driving for the e.dams team is firmly a case in point too. But all things must pass and in Seoul an almost nine-year odyssey, one packed with tears, triumph and tumult, it will end.
Buemi is the joint most successful Formula E driver on the grid in terms of E-Prix victories and his form in the first three seasons of the championship was irresistible.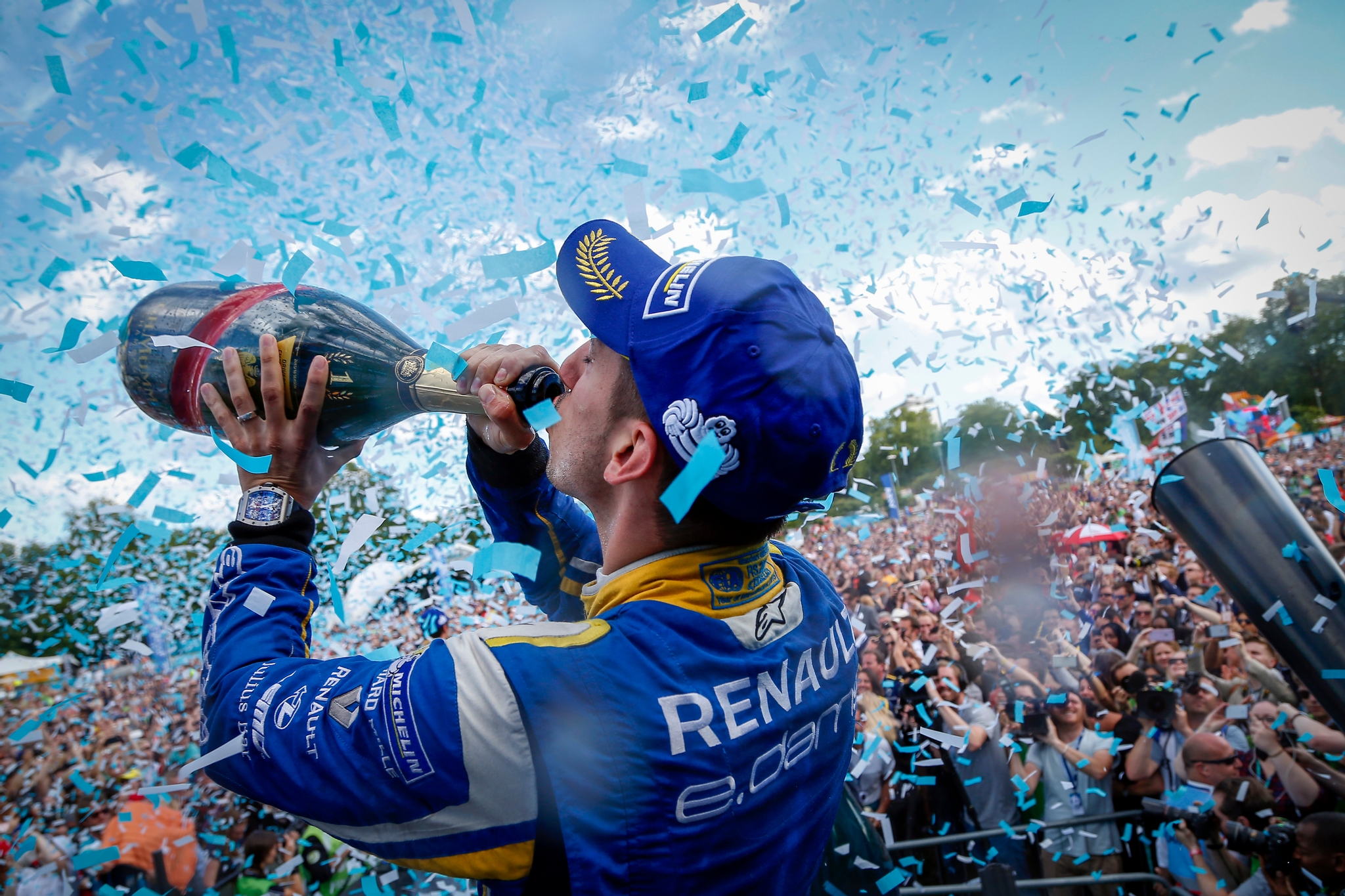 A deserved title came in 2015/16 and he should have doubled up on that the following year but was denied by a combination of calendar clash stubbornness (out of his control) and Montreal mayhem and madness (within his control).
The relationship between Buemi and his soon to be former team was really an extension of his close and affectionate relationship with the late Jean-Paul Driot who was front and centre of the team that he so adored.
Buemi, often misinterpreted as a dour and bad-tempered operator, in fact has a deep emotional connection to certain elements of his profession. One of these was his connection to Driot and the original e.dams squad with which he was so successful.
When Driot died in August 2019, just a few weeks after Buemi had achieved his 13th and so far last Formula E victory in New York, things inevitably changed for the team and Buemi.
The almost fatherly-like figure was gone from the team and Buemi's orbit, and it took time to adjust for the Swiss.
Really though it was never the same without JP. So, the structural changes at the team made Buemi's moving away from e.dams earlier this year inevitable.
Like Red Bull and Toyota, Renault/Nissan e.dams will forever be a key part of Buemi's remarkable career. It was one that brought a front-loaded story of glory and success, which will be nigh on impossible to repeat at new employer Envision in the next few seasons.
Antonio Felix da Costa and DS Techeetah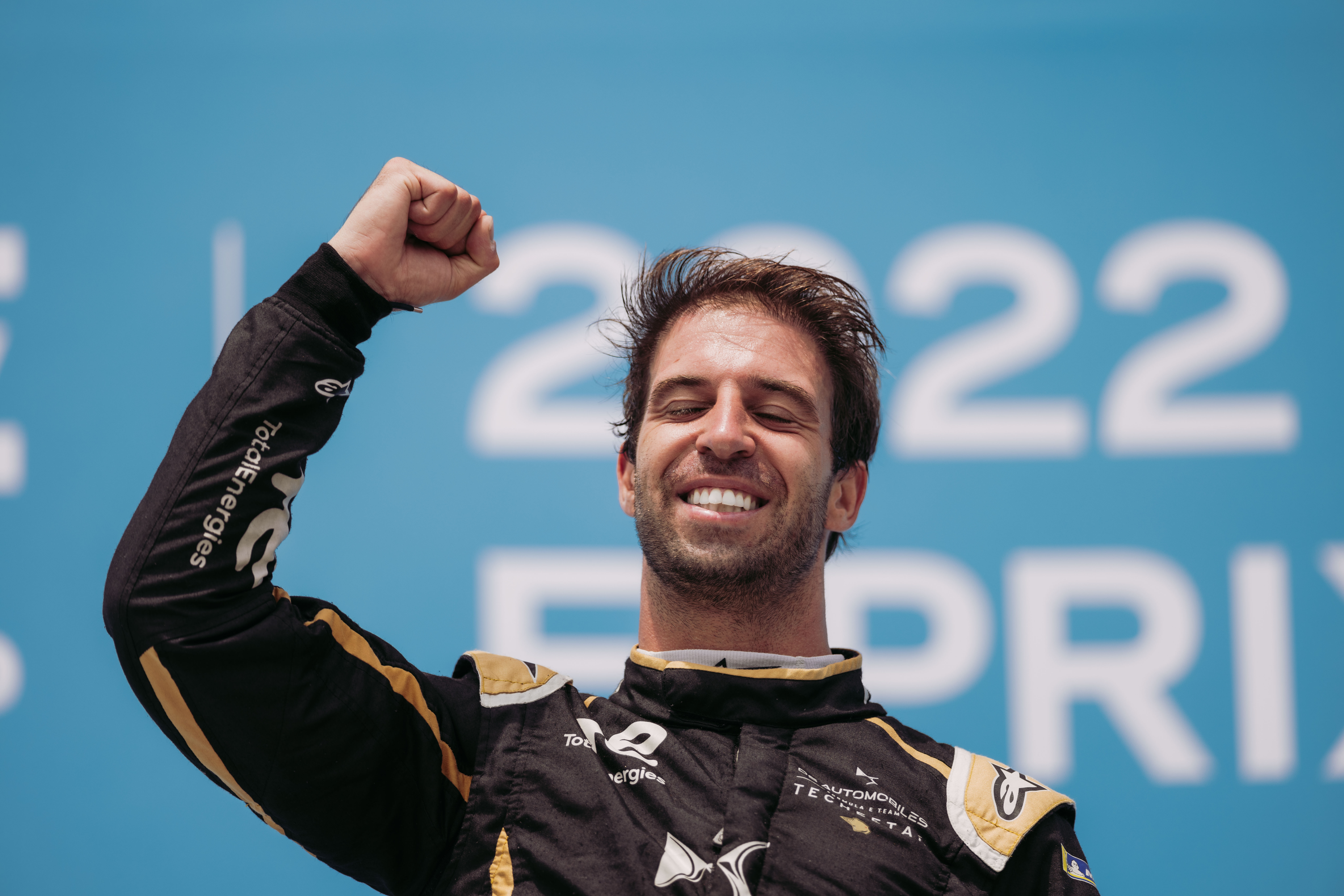 When Antonio Felix da Costa joined DS Techeetah in the late summer of 2019 he had won just one single E-Prix in what was clearly a promising Formula E career but one also that had underdelivered.
That wasn't necessarily his fault, yet many still had many unanswered questions as to if he was a title challenger or not.
They were put to bed immediately when he lined-up with Jean-Eric Vergne at the already multiple title winning Franco-Japanese outfit.
The gelling didn't happen immediately but by their second event together at Santiago in January 2020 something special started to form when Da Costa took second place.
Intriguingly though it came with some contention when his team-mate Vergne impeded him several times and a spiky post-race debrief took place. It became something of a trend between the two throughout their three seasons together and possibly somewhat defined what was possible within the team.
It continued right up until the last event in London where Vergne hit Da Costa while battling for position. He apologised, to his credit, but that hasn't always been the case.
Despite what the public perception might be between the two on occasions they are far from close friends, although they do have respect for each other's competitive spirit.
Leaving the DS Techeetah fold has not been a simple affair for Da Costa. The ride there has been bumpy, perhaps beyond anything he's endured before, certainly off the track with his manager Tiago Monteiro trying to oversee a complex and disruptive running of the team from the ownership side.
On the track there has been magic – Marrakesh 2020, Berlin 2020, Monaco 2021 and most recently in London. There was of course the 2019/20 title, which he 100% deserved even though it was tinged with the disruptive hand of the pandemic.
Most of all though he has shown and proved he is a champion. That is what attracted Porsche and that is why he will enter the most important phase of his career with a very real prospect of adding at least one more title to his cabinet.
Mercedes EQ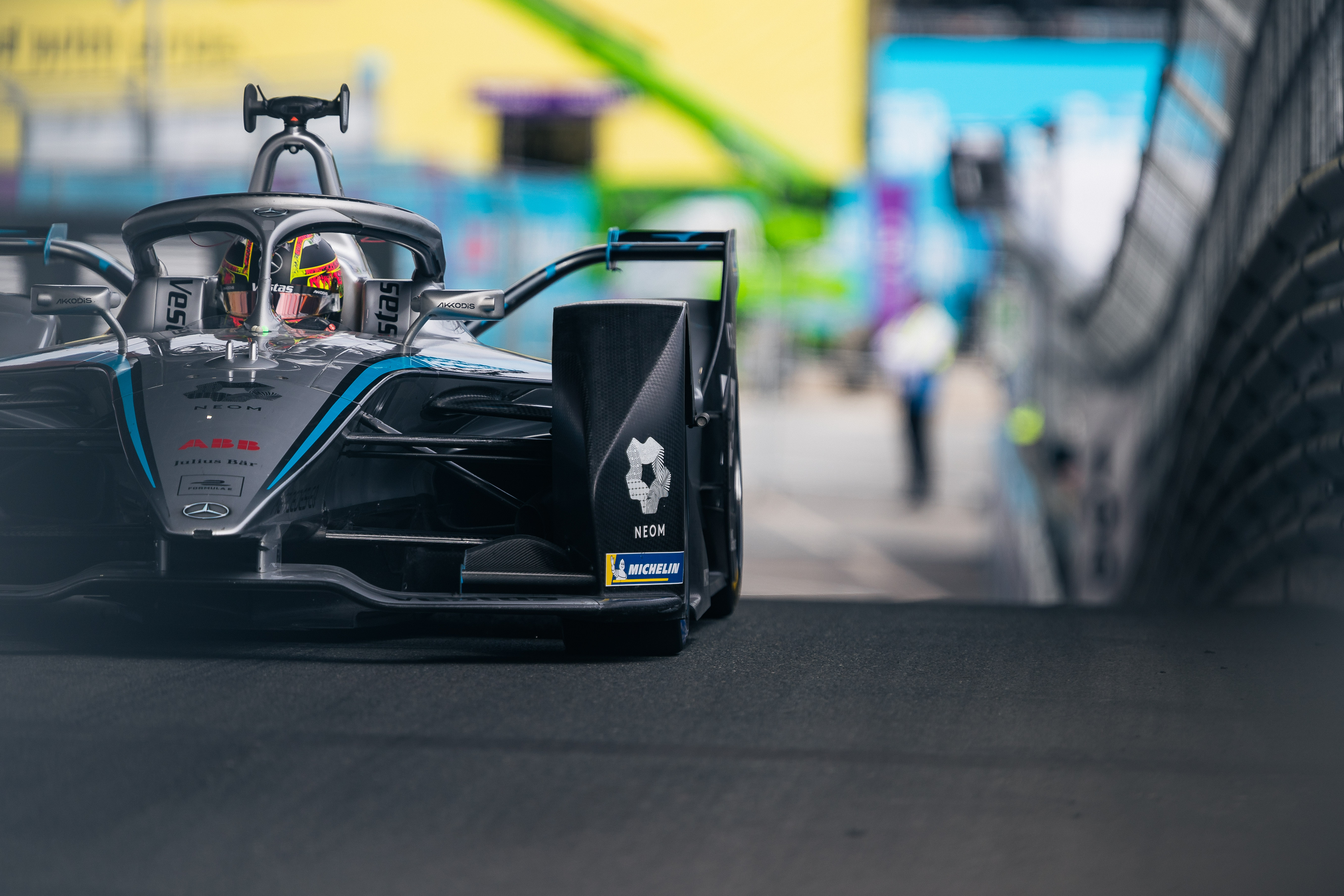 Still, a year on from the news it was leaving Formula E, can anyone really explain Daimler's rationale on its future sports marketing strategy?
The optics of it are essentially that it chose to ride the wave of its Formula 1 success and that formula's rampant popularity rather than excavate new stories that matched its electric pledge for the next decade. So be it.
Entirely Mercedes' decision to make, and it did so at least after three seasons (four if you include the satellite season as HWA Racelab in 2018/19) in which it was mostly the leading proposition from a results point of view.
Just because it is Mercedes should not enable a broad brush-stroke when it comes to appraising its achievements. This was a start-up operation in many ways although it inevitably benefited from Mercedes High Performance Powertrains division in Brixworth.
Such was the confidence that Mercedes, even from an internal point of view, would commit to the Gen3 era that the vast majority of its HWA strand was moved across to its Brackley headquarters in the late summer of 2021.
That extrication from its Formula E commitment took some time, as did the Plan B, in which NEOM and McLaren will take ownership of the entity in 2023.
Should Stoffel Vandoorne not miss an open goal in Seoul this weekend and Nyck de Vries contribute to the teams' title as he has this season despite some difficult races, Mercedes EQ's time in Formula E will receive a significant cherry to adorn its fully baked and well-stacked list of achievements.
Audi and BMW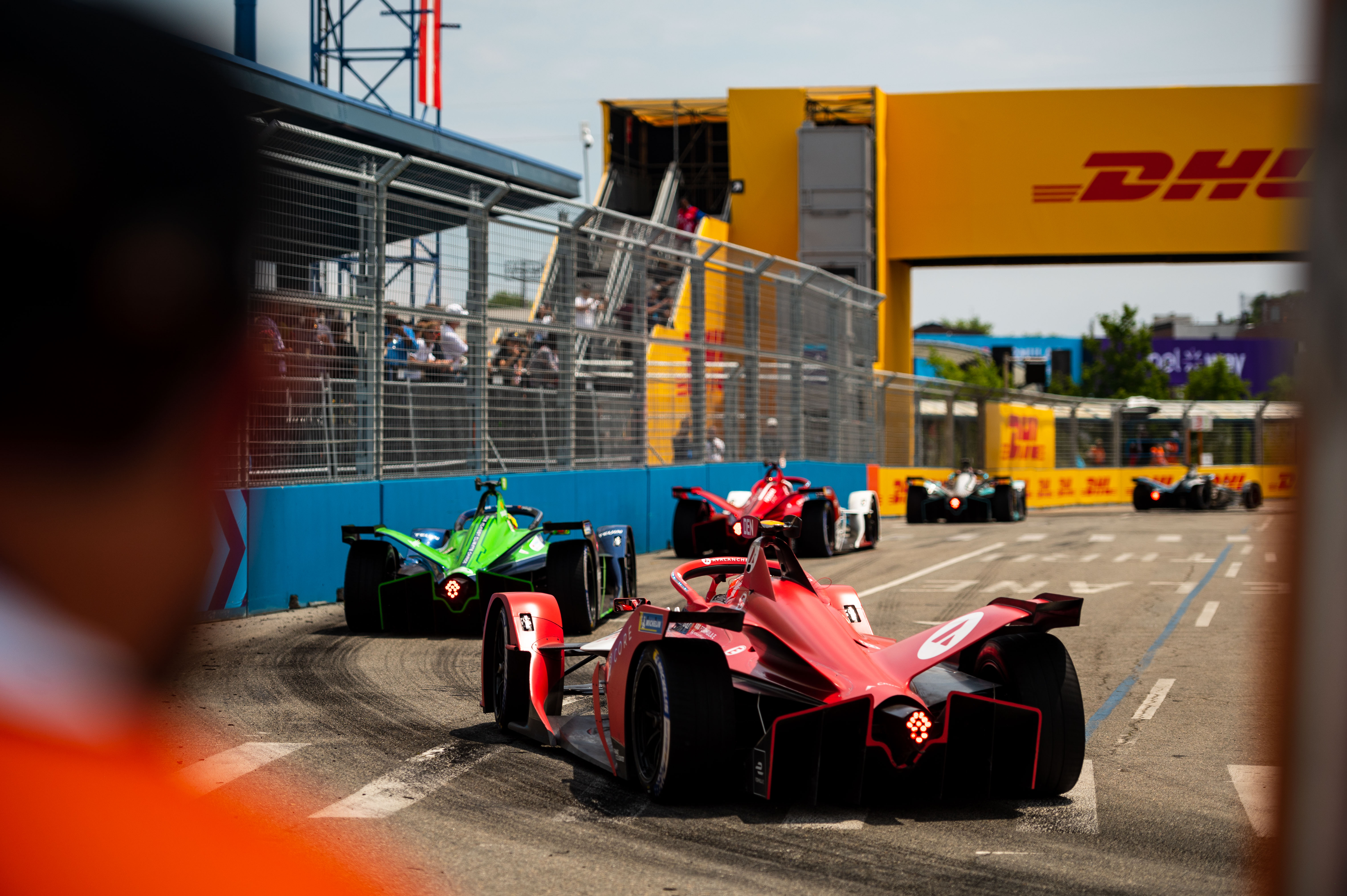 Slightly counter-intuitively Audi and BMW will actually and finally disappear from the Formula E grid this weekend.
While the 'factory-ish' teams of Audi Sport Team ABT and BMW i Andretti Motorsport disappeared a year ago, their cars have lived on with customer teams Envision Racing and Avalanche Andretti respectively.
Both have scored top results in what could easily have been a zombie-season for those teams. No, they haven't been as consistently a threat as they were in 2021 but both Envision and Andretti have taken wins and podiums.
That is laudable for both but perhaps slightly more so for Andretti, which had a major rebuild in commercial as well as technical and sporting structure for this season.
Audi and BMW announced just a few days apart that they would be vacating their positions on the Formula E grid but the feeling is that they will both return in the future.
Each has, at present, a muddled motorsport programme strategy right now, and each needs time to recalibrate. BMW will do so with an LMDh sportscar programme and Audi with a likely melding into F1 but each will have to identify an electric message in the next decade and at present Formula E is the only true global canvas to display that upon.
Venturi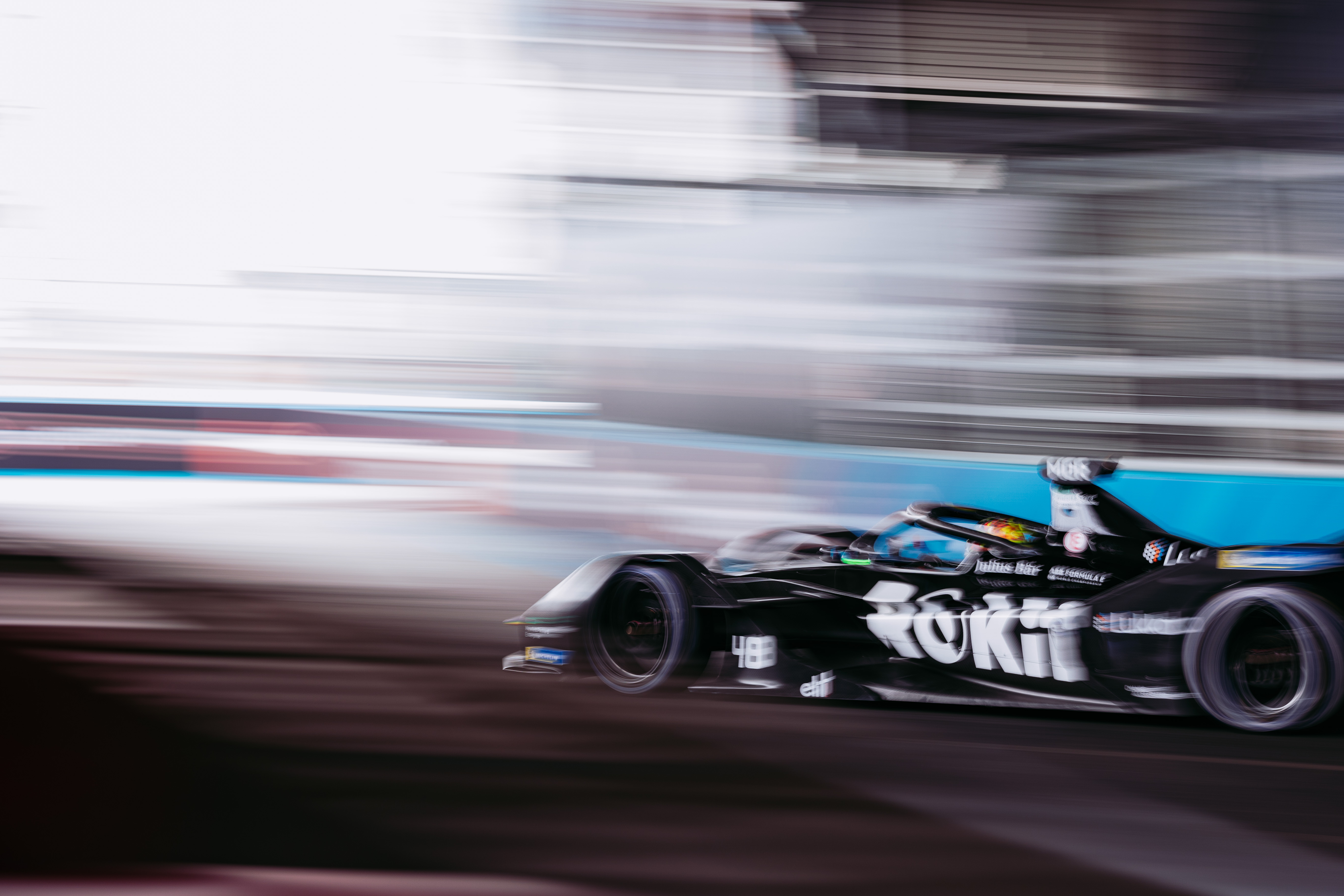 One of the great independent Formula E names from its very inception will disappear as of the Seoul E-Prix.
As Venturi becomes Maserati, Formula E loses a founding team name that at first brought curiosity, then enigmatic traits, before blossoming into a bona fide race winner and title challenger.
Venturi entered the championship with a peculiar history in motorsport which embraced an almost forgotten stint in sportscars and F1 (with Larrousse) in the early 1990s.
When the company was acquired by renowned Monegasque businessman and sustainability advocate, Gildo Pastor, a path to entry in Formula E was cleared.
Pastor was one of the original visionaries in embracing Formula E but the early seasons were volatile from a sporting standpoint.
Then from 2016/17 onwards a link-up with ZF and then Mercedes gave access to factory drivers Edoardo Mortara and Maro Engel. All this eventually led to a formal link up with Mercedes and the arrival of Susie Wolff, first as team principal and then CEO from 2021 onwards.
It coincided with success on the track, with a first win (eventually) at Hong Kong in 2019 and then what at one time looked to be an improbable crack at the title with Edoardo Mortara in 2021.
Venturi kicked on with a more structured title campaign this season until it all fell apart in July for Mortara.
But given as Mercedes' customer Venturi has undeniably the best technical package beneath it, the paddock was and continues to be split over whether the team is under or over-achieving. In all reality with the capabilities at its disposal it is probably more the latter of these two judgements.
The future of the team through Gen3 was secured late last year with an agreement with Stellantis Motorsport for the team to become Maserati from 2023 onwards.
It all means that the Venturi name will now become completely focused on its sustainability and exploration vehicle, meaning that the small in capability but big on passion Venturi Formula E team will be consigned to a fond and respected memory.