In Danny Boyle's mesmerising 2002 film 28 Days Later, a stunned Jim played by Cillian Murphy wanders the streets of London alone and confused, believing he must be in a nightmare.
To describe Edoardo Mortara's demeanour last weekend as approaching something akin to a zombie apocalypse state would be overdoing things, granted. Nevertheless, he did feel that he was in a 2022 Formula E title nightmare of some description.
There he was, also in London, wondering how just 28 days after his third win of the season in Marrakesh, one that had given him an 11-point advantage at the top of the standings, he was now 41 in arrears.
It's fair to say that Mortara's torrid July had tailed off alarmingly and a double-header whammy disaster in New York and London has crushed his title dreams comprehensively.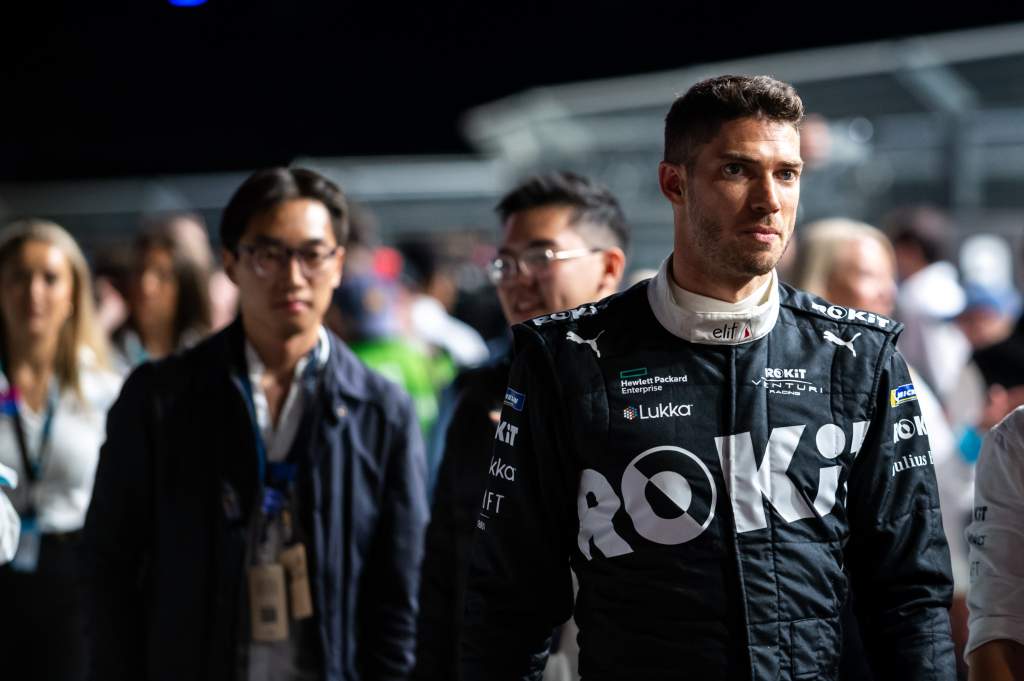 It has been a spectacular capitulation and one that back in Marrakesh had no signs of brewing. Yet, Formula E always has a kingmaker capacity to make a crown shabby as well as fitting.
"You kind of always find yourself battling with the same guys pretty much weekend after weekend," Mortara told The Race in Morocco after his victory.
"It's going to be up to us to do a good job for the next six races and it's still very long."
Those words are prophetic but there is no notion that either his Venturi team or Mortara himself have completely self-immolated their title chances.
It's actually been a classic Formula E trap they have fallen into and one that DS Techeetah with Jean-Eric Vergne and to a lesser extent Jaguar and Mitch Evans have tumbled into as well.
Such is the jeopardy in this championship that it is not beyond the realms of any reality that Stoffel Vandoorne and Mercedes EQ plunge into a similar void in the first Seoul E-Prix next weekend and open up an avenue for a miracle.
In New York City Mortara got a penalty amid the Saturday cloudburst for exceeding the maximum full course yellow speed, which lost him a possible eight points by dropping him from fifth to ninth.
Then Mortara grappled with mysterious brake-by-wire issues in practice and qualifying on Sunday which severely compromised his prospects with a back-row start.
A charging race ensued and he grabbed the final point and an additional one for fastest lap but it was little solace.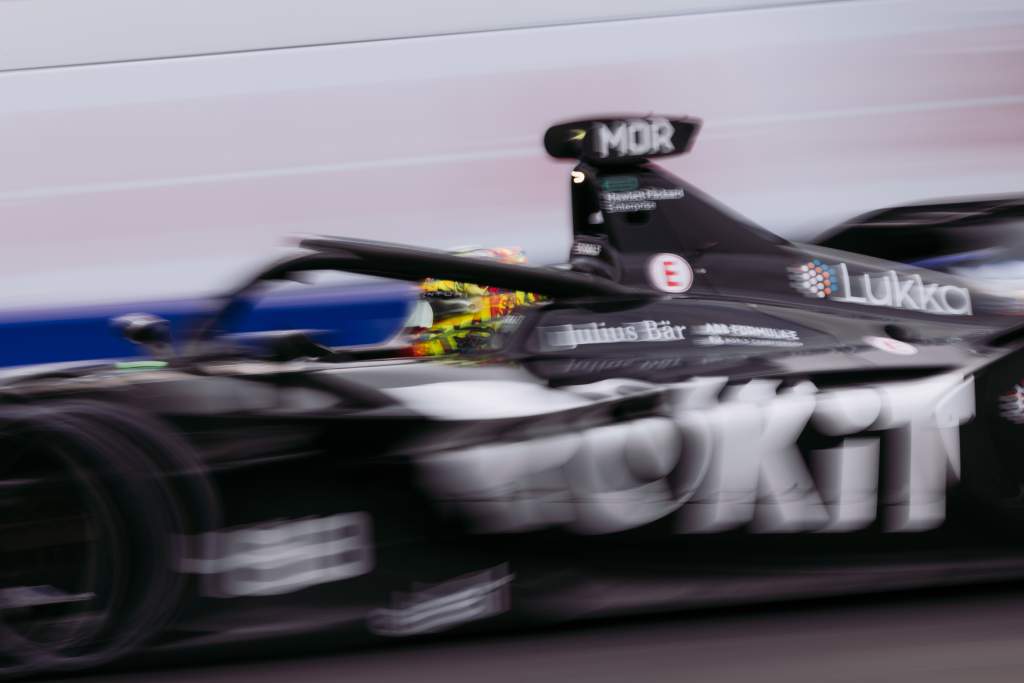 Momentum is important in Formula E, perhaps more so than many other disciplines, so when you lose it doubt and peril is revealed. So it proved in London for Mortara.
A rumbustious Saturday at the ExCeL featured a poor start, contact with Robin Frijns' Audi and then a lost nose after a physical three-into-one experiment with Sam Bird's Jaguar and Antonio Felix da Costa's DS failed to succeed.
But the real pain was felt on Sunday. That was when Mortara was more of a loss to explain his trough because across the garage team-mate Lucas di Grassi was flying.
Starting in a tepid 17th, Mortara was again in the wars after it looked like a reasonably promising late strategy for the three attack mode deployments might grab him some decent points.
Contact came initially with Max Guenther's Nissan and it brought him a five-second penalty.
"But I would say in the end this was not the most important thing," Mortara said. "We had to qualify well, we knew it.
"On this racetrack if you don't qualify at the front you can't overtake. Even if we had I think more pace than the others, we really couldn't really do it."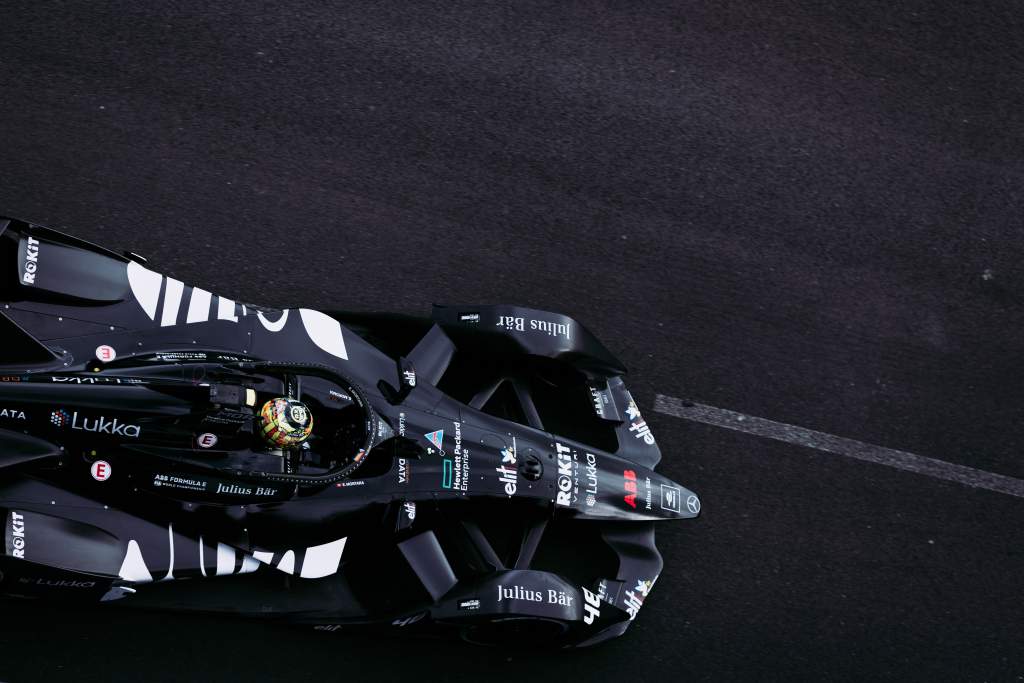 The Guenther shunt was the precursor to another incident at Turn 1 when Mortara spun while attempting a move on Bird's Jaguar. But all this was rather peripheral because he simply didn't have the pace that di Grassi was enjoying so much at the front, and that baffled him.
"It's been a race weekend that we seemed to struggle a little bit," he understated.
"We will try to understand if it's set-up related, [or] if it's more on the braking side."
Mortara was also frank in the assessment of his own below-par performance, something which he hasn't had to do in an otherwise mostly excellent 2022.
"There were obviously some mistakes I did this weekend and this is very clear to me," he said.
"I am actually feeling quite frustrated because we are leaving from here and it was a proper, let's say, nightmare race weekend.
"As Lucas showed, the car was actually competitive and could win races.
"I made my engineers' life a little bit tough but we still need to understand a little bit what went wrong, because we weren't really competitive. When it's like this it's quite difficult and you force things and laptimes are not coming."
One thing that Mortara is usually very adept at is fighting. Despite a very depressing 2018/19 season when he audibly seemed as though he wanted to give up in the final races at New York, he has since banished such pessimism and has a reputation as someone who now never gives up.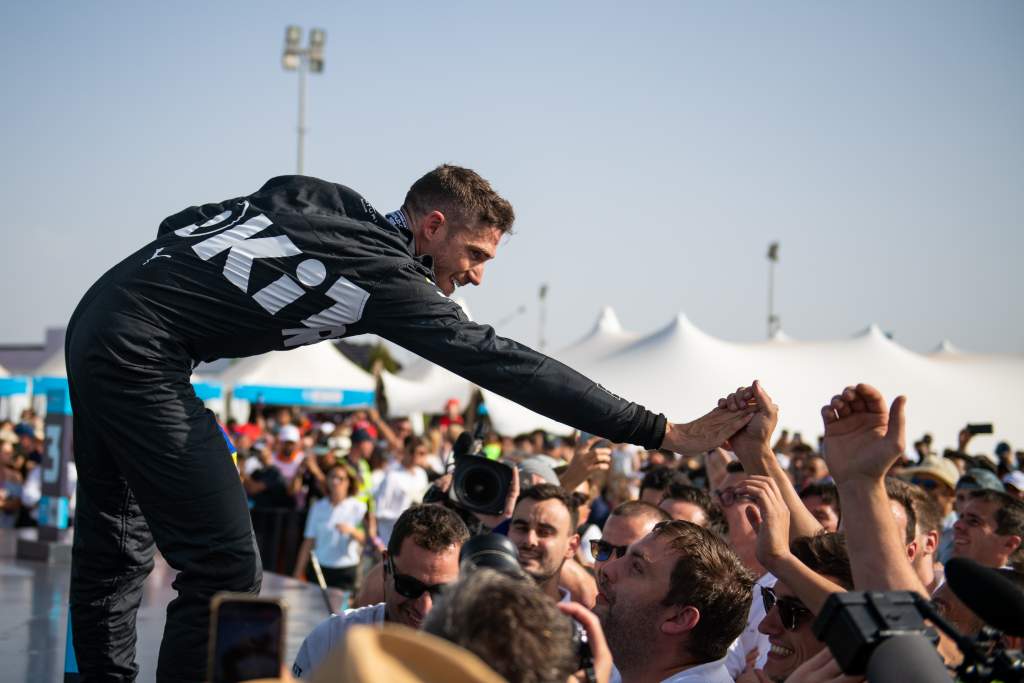 "For me it's actually quite clear in my mind but in life you never know," he said about his improbable title chances heading to South Korea.
"I've also had these race weekends where I've scored a lot of points.
"What is very important for me is going there and finishing on a high. I think that overall, the season was pretty positive for us and I would really like to finish it well."
Just as in 28 Days Later there's a degree of hope, so too Mortara has seemingly not lost all of his when it comes to the 2022 title fight.