Mercedes driver Stoffel Vandoorne's significant points lead heading into the final weekend of the 2022 Formula E season in Seoul will also bring added pressure and has the potential to cause indecision, according to Jaguar boss James Barclay.
Vandoorne has a 36-point lead over Jaguar driver Mitch Evans with 58 points available across the two races to be held on a brand new circuit in and around the 1988 Olympic Games venue in Seoul this weekend.
He is ahead in the points thanks to a 50-point swing in a month, having been 14 points behind before claiming 60 points from the two New York and London double-headers in July.
The brace of fourth- and second-place finishes achieved in that time, combined with an Evans inverter failure in London, Edoardo Mortara's disastrous July, and Jean-Eric Vergne's complete capitulation means Vandoorne can afford to play the percentage game in South Korea.
However, it is precisely this approach that Barclay said will mount extra pressure on the Belgian.
"The reality is the pressure, for sure with that gap, is ironically all on their side now," Barclay told The Race.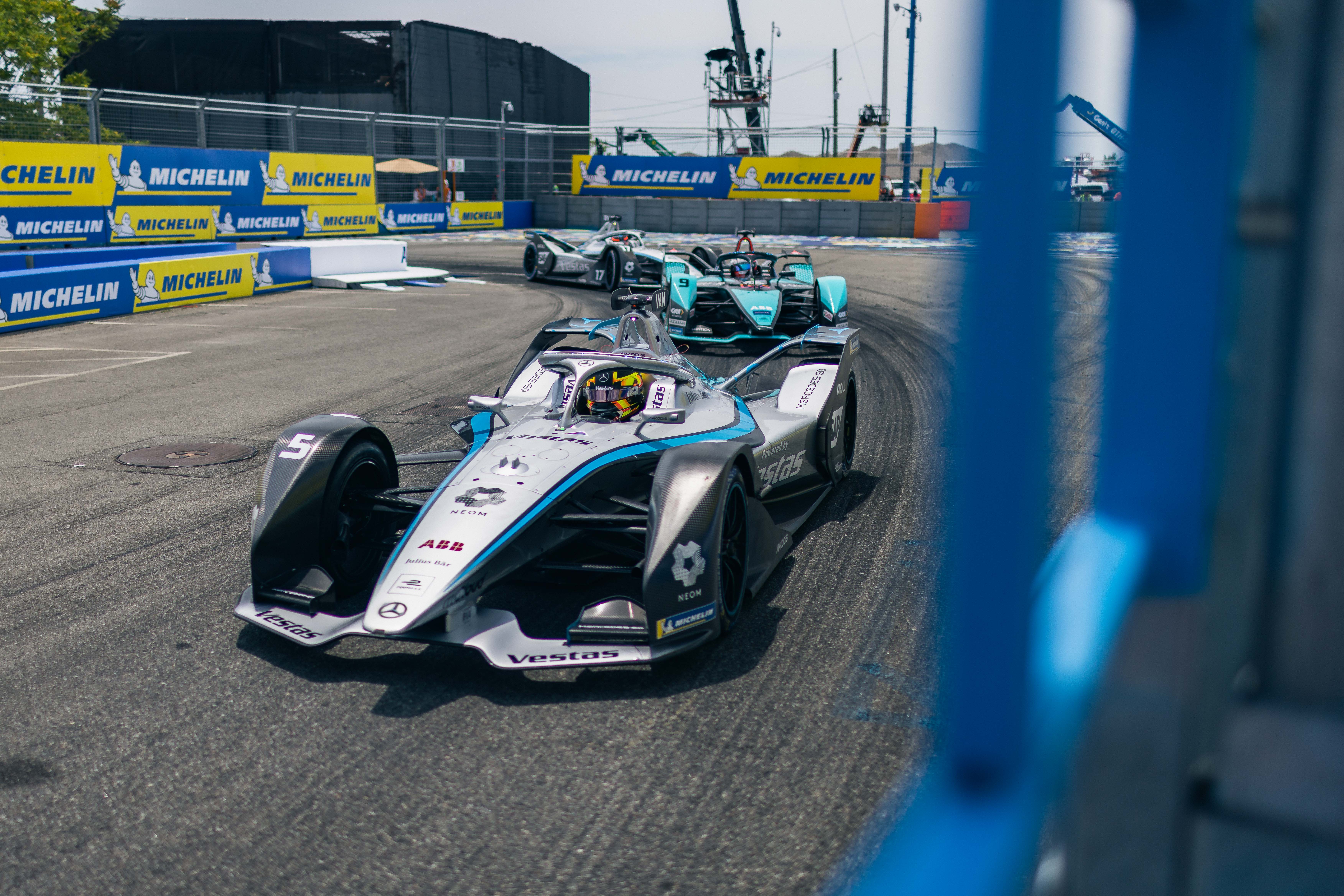 "That gap is pretty comfortable now, we have to have some fortune, they have to have some misfortune, but actually we can just approach Seoul in full attack."
Barclay said any potential Vandoorne hesitancy combined with Jaguar's and Evans's "full attack" could be a combination that creates a grandstand finish to the championship on Sunday.
The nature of the Seoul track should suit both the Mercedes EQ Silver Arrows 02 and the Jaguar I-Type 5, but wet weather, which is anticipated on the long-range weather forecast, could also become a deciding factor and add additional chaos, as was briefly the case in New York last month.
"We have nothing to lose now with that gap, may as well go full at it, right?" said Barclay.
"Stoffel has got to navigate himself through a weekend cleanly and carefully. It's sometimes easier to come from behind than it is to sit with a lead like that.
"If you make a mistake in qualifying, put the car in the wall or if you have an issue in the race that could ramp-up the pressure but they're a world class team and Stoffel is driving very well, so you have to say it's unlikely.
"But we can just apply maximum pressure in Seoul and see what happens."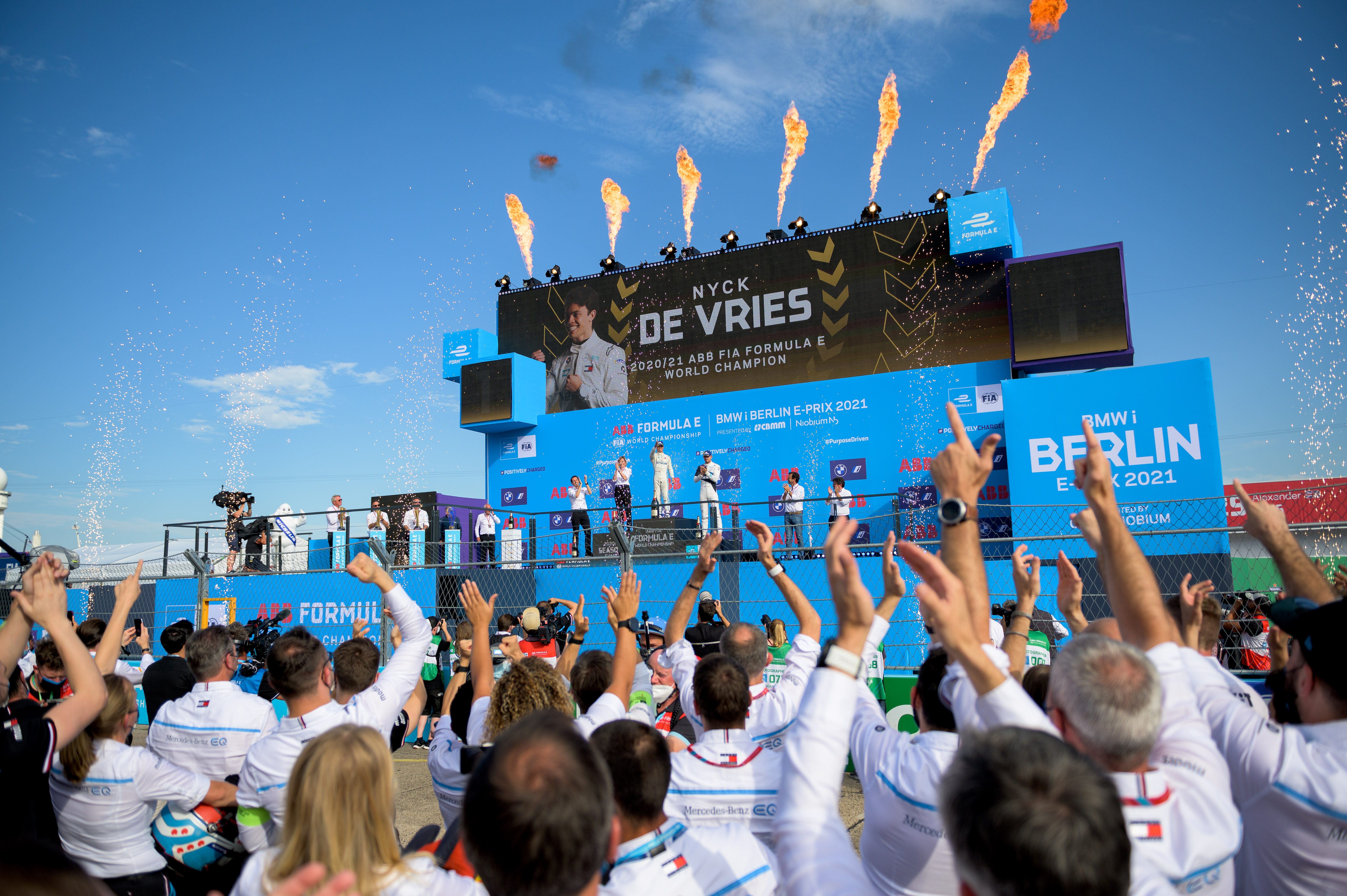 For Mercedes' part, it will arrive in Seoul feeling comfortable it can reprise its 2021 double title-winning success.
On that occasion Nyck de Vries clinched the title at the final race in Berlin and Vandoorne's points also helped to secure the teams' title at Mercedes' second attempt.
Daimler then drove through a decision to quit Formula E, announcing just a few days after the title successes it would leave to concentrate its sporting and marketing efforts on Formula 1 despite Ola Källenius, chairman of Daimler and head of Mercedes-Benz, saying just a few weeks prior to the withdrawal that "we believe that focus on electrical is the right way to build a successful future and to enhance the value of Mercedes-Benz".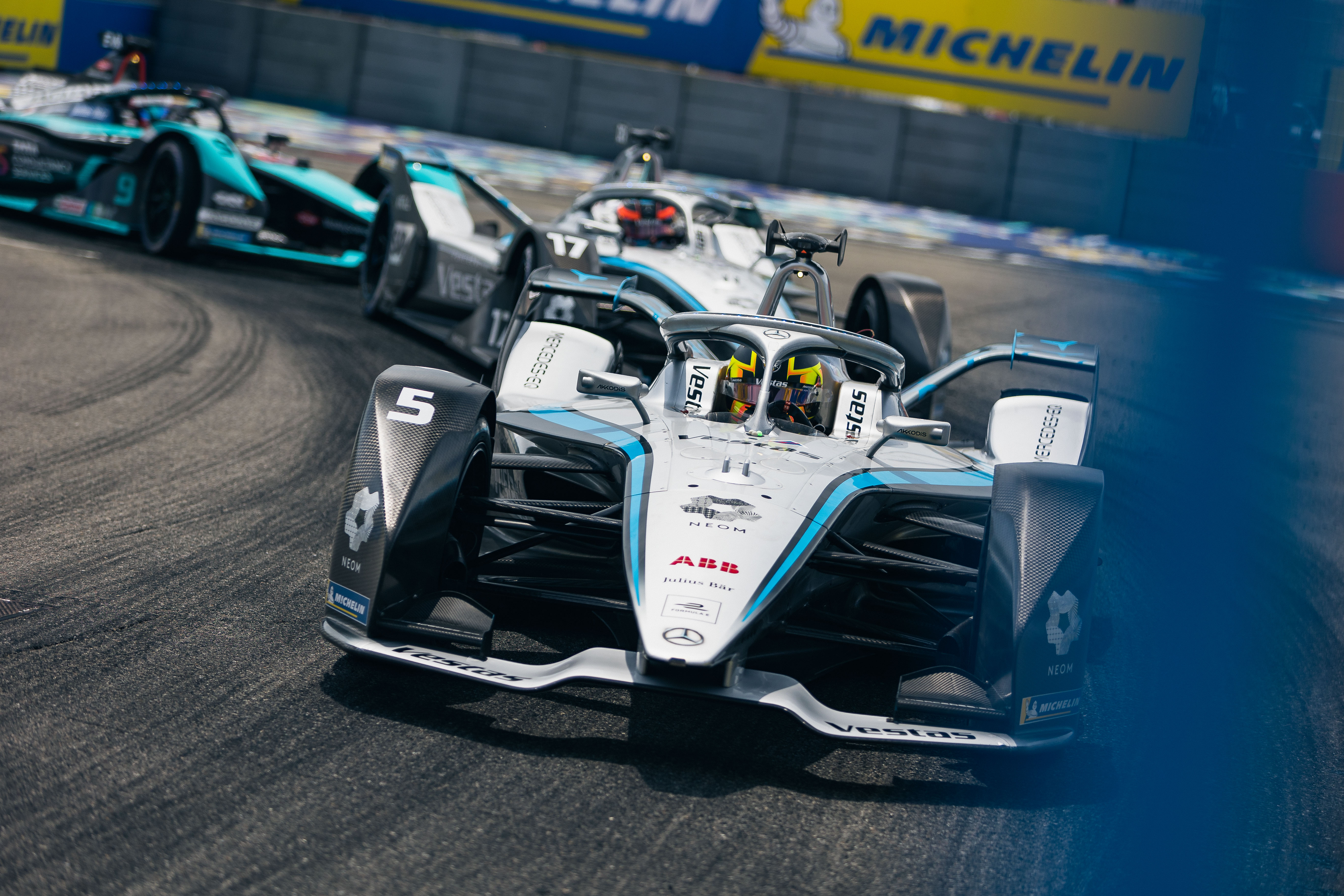 Speaking about the Seoul finale after Mercedes extended its lead in London, team principal Ian James told The Race that he agreed with Barclay's opinion, saying that "actually, I think the pressure is on us".
"I've been asked the question whether we feel that it's in the bag: absolutely not, this is Formula E," he said. "Especially in the teams' championship, there are still a lot of points on the table.
"No, we're going to take the same approach as we have for all of the races up until this point which is to make sure that we can put ourselves in the position to maximise the performance and the opportunity that we've got with the package that we've got, with the team, with the drivers, and make sure that we give ourselves that best chance possible.
"I'm looking forward to it. We're here because we're a bit weird like that and we do thrive under pressure and as you rightly say it's definitely going to be on when we get to Seoul."
James added that the final races for Mercedes in Formula E, before the team metamorphoses into McLaren for the start of the Gen3, will not apply any added pressure.
"Ask me again after that last race in Seoul, but I'm immensely proud of what the team's achieved over a relatively short time," he said.
"We came into this knowing how tough the competition is, knowing that there are a lot of teams here with a lot of experience and we needed to get up to speed pretty quickly.
"The dedication that this team has shown, the expertise that we've got in there and the passion that every single person has got for this sport in particular is shown in the results that we've achieved over that period. I'm really very proud of them."