The soon to be officially recognised McLaren team will inherit the majority of its human resources from Mercedes EQ as it readies for its first crack at Formula E in 2023.
But two of the staff will be new. Those are the drivers, because Stoffel Vandoorne has long since agreed to join DS and start a whole new adventure that could include a new alliance with the Dragon Penske team, while Nyck de Vries is poised for a move to fellow Stellantis brand Maserati, should his other plans fall into place with Toyota in the World Endurance Championship or the outside chance of an F1 opportunity be extinguished.
Rene Rast is understood to have agreed terms for a return to Formula E with McLaren in 2023 though this is yet to be confirmed, meaning McLaren technically has two seats free. But with confirmation of the former Audi Formula E racer likely soon after the season-ending Seoul races next month, the reality is likely that all eyes will be on Felix Rosenqvist's whereabouts for next season.
The three-time Formula E race winner has made it plain that his strong preference is to stay in IndyCar next season and, while the practicalities of achieving that are yet to be made clear, there is a sense of McLaren needing to have a strong Plan B in order for both of its drivers to get prepared for driving the Nissan-provided cars for the team's maiden campaign.
On one hand, McLaren isn't in a major hurry. It gets a minimum of four test days from an extra allocation granted to its supplier and with one driver presumed to be already in place – Rast – it can afford not to rush its decision on who he will be partnered with.
That said, as a new team moving into fresh premises shortly, knowing the final line-up as soon as possible is useful for a myriad of reasons.
At present, everything points to Rosenqvist coming back to Formula E after a three-season IndyCar stint, but a back-up may still have to be activated. Unfortunately for McLaren, the candidates at this stage of a fraught 2023 silly season are relatively scant.
The safe pair of hands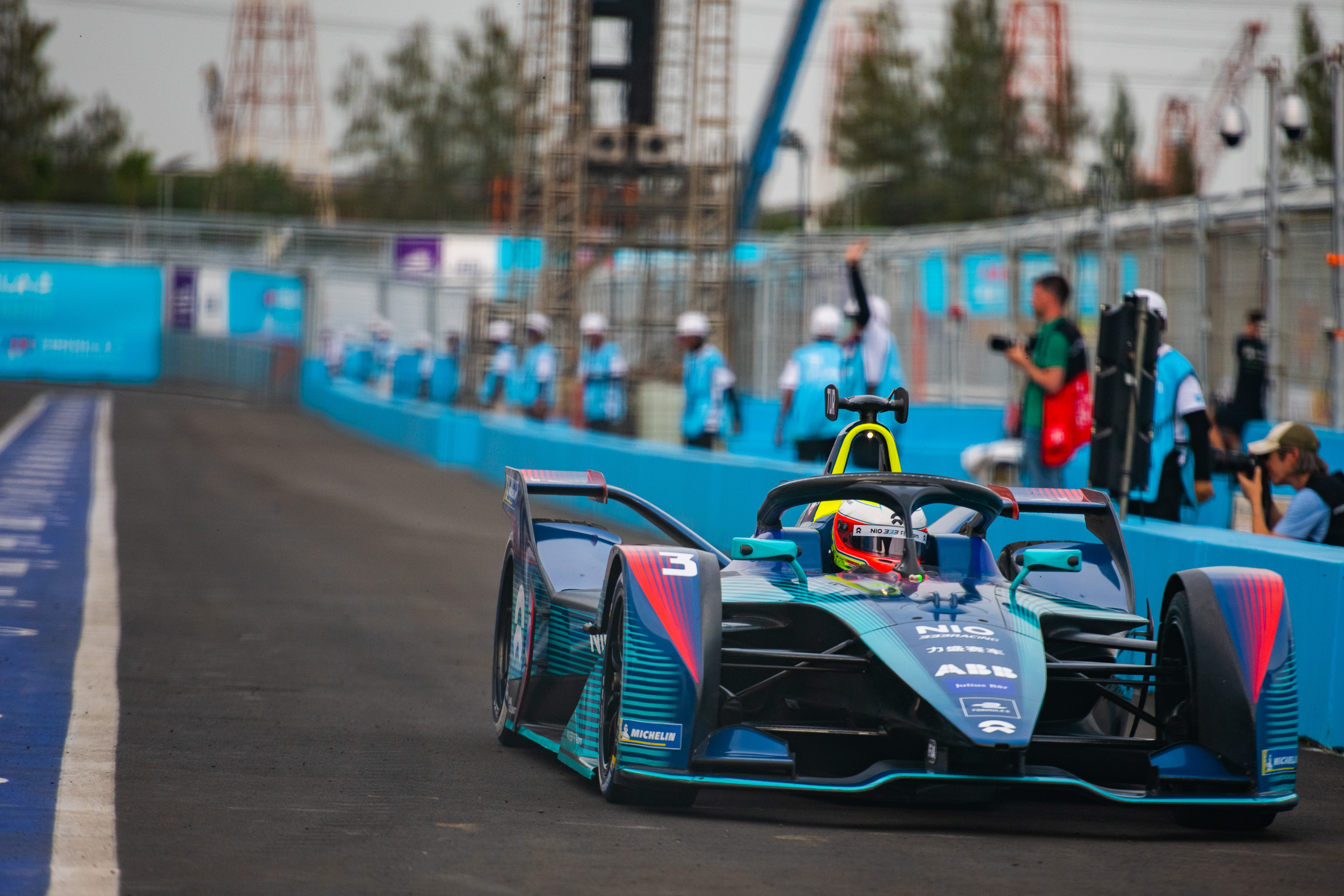 McLaren Formula 1 test driver, Oliver Turvey, has been a mainstay of Formula E and also the team that currently employs him, NIO 333 (and its various previous iterations), since the summer of 2015.
That is a remarkably long time for one driver to be with a single team. Indeed, only Sebastien Buemi has raced longer with a single entity in Formula E – and that will come to an end this winter.
It's impressive in its own right and says a great deal about both how highly he is rated there and what a good job his management has done to get him very well remunerated for his role over the last few seasons.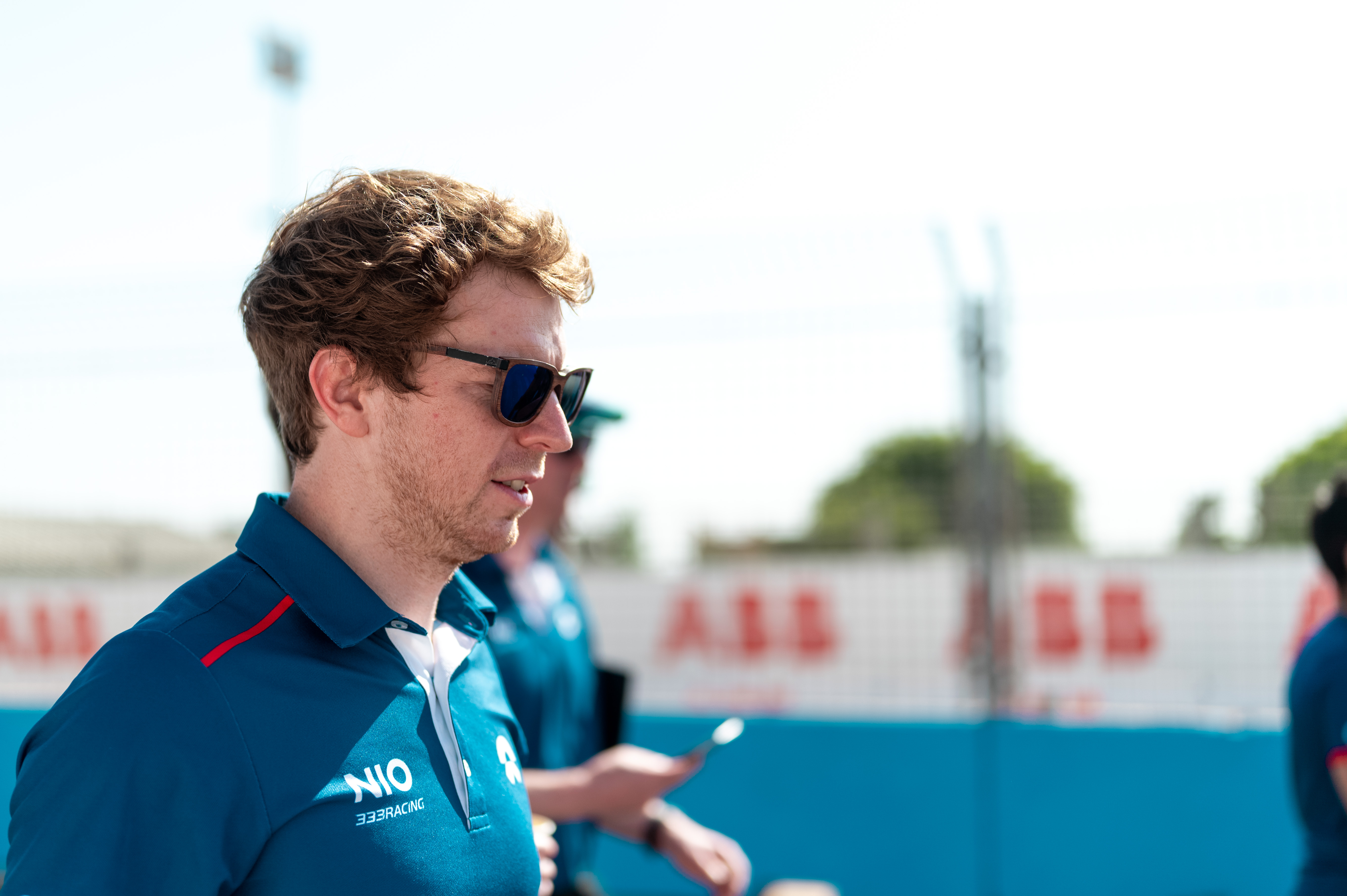 Shortly, though, his lengthy deal will be up and he's in negotiations with both NIO 333 for an extension and the McLaren team for a potential move.
Turvey is much more than what he is billed as above – the safe pair of hands. But there is no getting away from the fact that he will get maximum results with the machinery at his disposal.
It's not always been easy. Turvey has seen both phenomenal wastage of capabilities (2018-19-spec NIO) as well as frugal and limited technical assets being available (NIO 333 2020-21-spec).
It was only natural that both of these would affect his outlook and motivation. Yet still, it remains clear that when he had the opportunity to make it stick on track he took it. Cases in point are Santiago qualifying in 2020, when he somehow hauled his car to fifth on the grid, and Rome this year, when he snaffled seventh place with an outrageous freewheeling start and extreme energy saving to begin with.
The experience and knowledge he has soaked up in Formula E is invaluable and he is at present the clear favourite to plug in to the team should 'Operation Felix' falter.
The Ex-McLaren prodigy oddly snubbed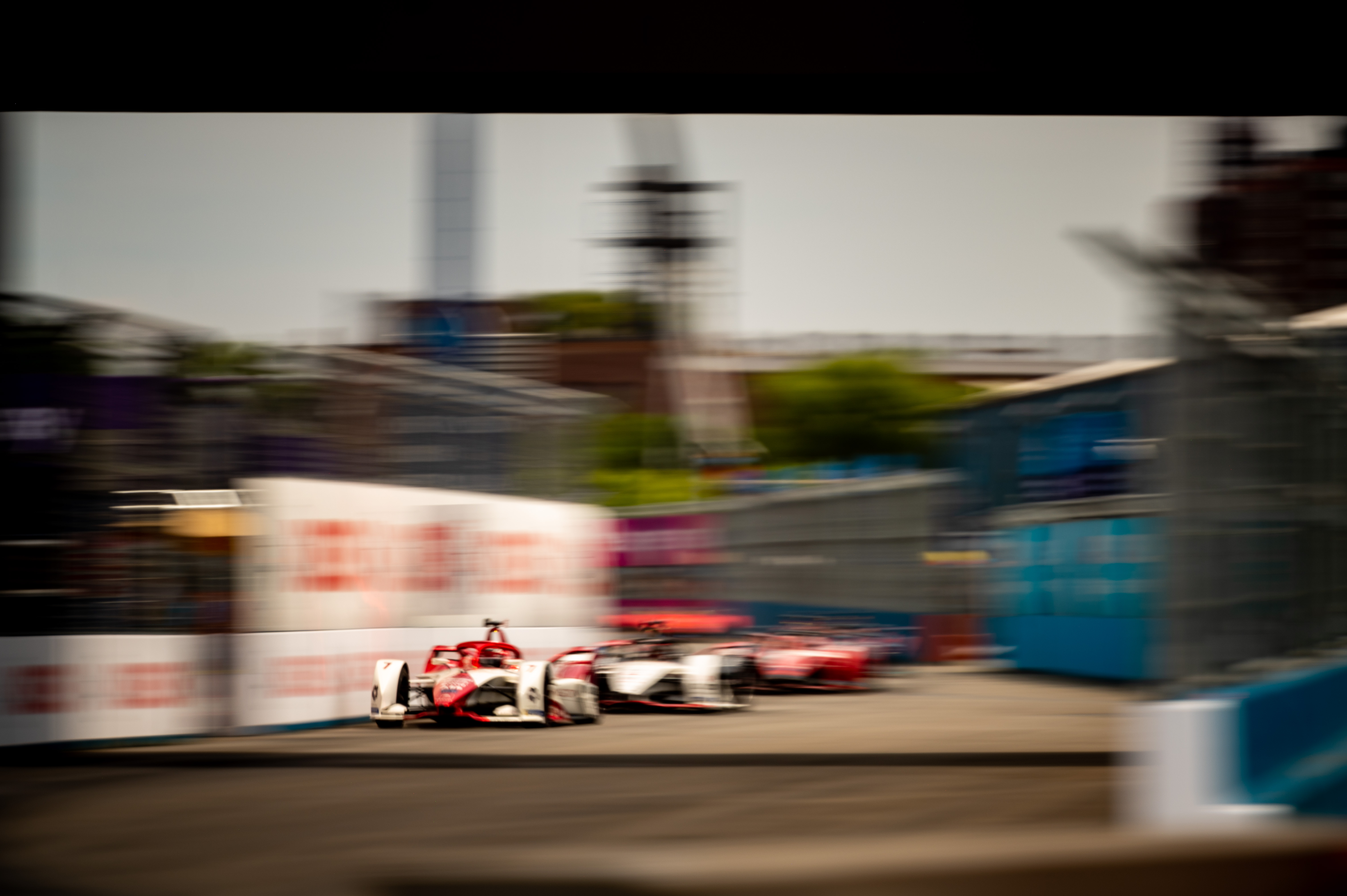 Sergio Sette Camara is not believed to be in the running for a shot at the seat. That has to be viewed as something of a surprise.
That's not just because the Brazilian has history with McLaren but because he's comprehensively outpaced and outraced Antonio Giovinazzi at Dragon Penske this season and on the occasions he has been allowed to has performed something akin to a miracle by twice qualifying inside the top eight.
Therefore, the question has to be: why isn't McLaren looking at Sette-Camara? There doesn't appear to be a clear answer to that right now, but the assumption is that in its analysis his propensity to drop the ball in crucial situations – Monaco qualifying in 2021 and New York City Saturday qualifying a few weeks ago – raises alarms.
If that is the case could it be that the significant millstone around him, in the shape of the Penske EV-5, is actively counting against his career progression in Formula E. That's what it looks like and if true is at the very least very unfortunate for him.
Sette Camara's former team manager at Dragon Penske, Gary Holland, told The Race earlier this year that Sette-Camara can "find the limit quicker and more consistently than most other drivers, which I think is his real gift".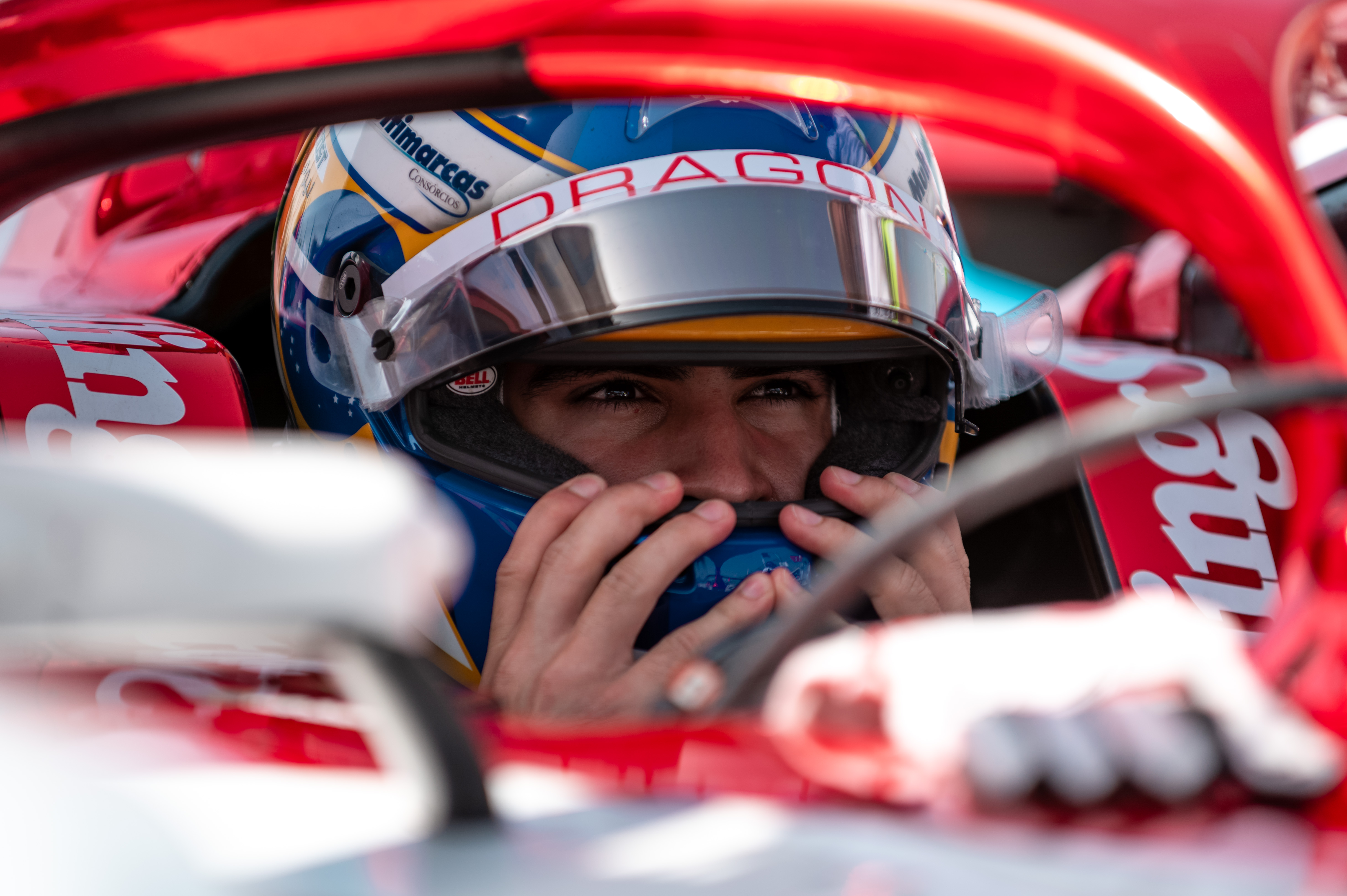 Holland, now running the Vector Sports LMP2 team in WEC, had no reason to wax lyrical about his former charge. Indeed, such was the turmoil at Dragon that he'd be forgiven for never mentioning his experiences ever again. But he wanted to make a clear point.
"I hope he gets a seat because as an asset to a team he's really precious, and in a car capable of big results he will 100% deliver, I'm sure of it," he said.
The outsider's outsider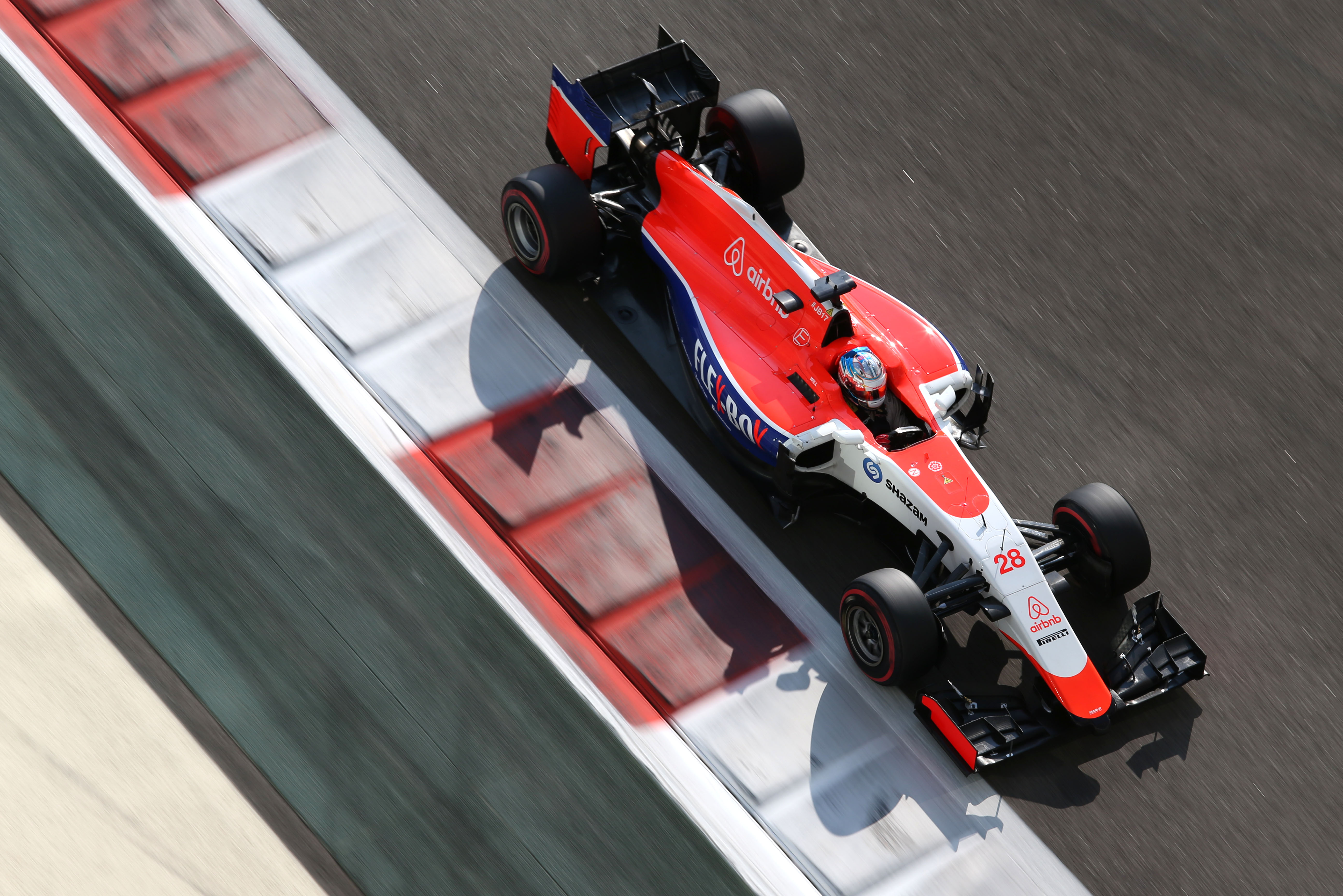 There is a driver in the WEC at present who is consistently outperforming some seriously big names in topline international motorsport, several of whom are racing in Formula E.
Let's also say that some other names he is making look a little sluggish have a much bigger profile than he does. Yet if you ask that driver's team-mate at his WEC team, the most recent Formula E race winner, Antonio Felix da Costa, he will gladly tell you just how impressed he is.
You can't use the word 'revelation' to describe Will Stevens. He's far from that because he's been racing professionally now for well over a decade. He's always been quick but over the last few seasons has come something else, a kind of professionalism that incorporates laser-guided consistency and a remarkable skill for extracting laptimes in extreme situations.
An example: at the Monza WEC round earlier this month, he held off a charging Nico Mueller by 0.3s to take second position in LMP2. That doesn't sound too exciting until you contextualise it with the fact that Stevens started the race from the back row of the grid and triple-stinted his Goodyear tyres at the end, while Mueller had fresher rubber.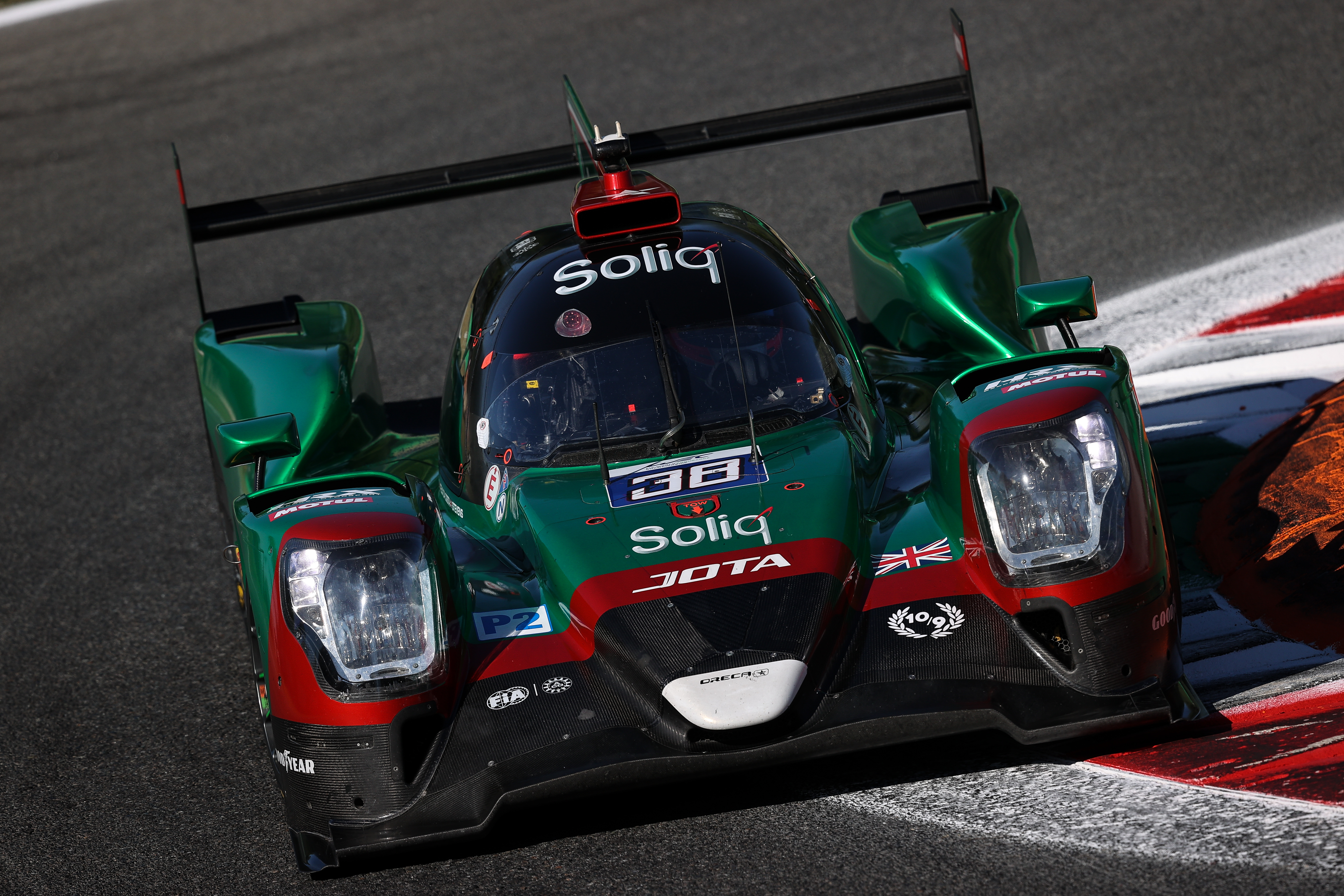 Were that not enough to contend with, then the realisation that the JOTA team had overfilled its Oreca-Gibson at the final stop added significant psychodrama into Stevens' exhausted head too.
It was on all fronts a very impressive display, and one that came just a few weeks after a triumph at Le Mans where he and his team-mates da Costa and Roberto Gonzalez were impeccable in a rare display of complete LMP2 control over the opposition.
Granted, that is WEC and this is Formula E. But the evidence is there that Stevens, the sometime F1 driver, has matured into a package more than capable of making a big splash in the all-electric championship.
It's been 5 years in the sim, 7 years since I last drove an F1 car! So awesome to be back in one of these with the TPC programme and to feel just how quick these cars are now! Thanks @McLarenF1 🤙🏼 #F1 pic.twitter.com/GcpdvYzzCp

— Will Stevens (@WillStevens_) July 14, 2022
McLaren fully grasps Stevens' technical capabilities through his simulator work and his sporadic track tests.
He could be the perfect surprise Plan B package, even if it were just for a single season while Rosenqvist extends his stateside experience as a consequence of a protracted legal punch-up over Alex Palou's future services.