NIO 333 Formula E driver Oliver Turvey faced a literal and metaphorical uphill mission in Rome last Sunday, but as a sturdy Cumbrian, he was up to the task and able to scale such heights so admirably.
Starting dead last, his race began in a different area of the beautiful Ninfeo Park to those he would finish with. Amid the new grid slots before the ascent up the hill and through the budding trees he managed to ride the wild and bumpy T6 and T7 rollercoaster.
The NIO 333 wasn't quite freewheeling, but it wasn't far off. Turvey was feathering the throttle, holding back as he employed tactics to expertly wag the tail of the electric pack.
At the end of the first lap, Turvey was already 13 seconds adrift of leader Jean-Eric Vergne and for all the world could have been mistaken for a tourist checking out the imposing Mussolini-era architecture that cast their impressive yet sinister shadows over the EUR district.
But there was a method to this madness. Turvey was merely reprising similar tactics he and the NIO 333 team employed in several previous races, notably in Mexico City back in February.
On that occasion, the risk wasn't rewarded. But through a combination of brilliantly executed strategy, some luck with safety cars and Turvey's deft overtaking he inked his name seventh into the classified standings.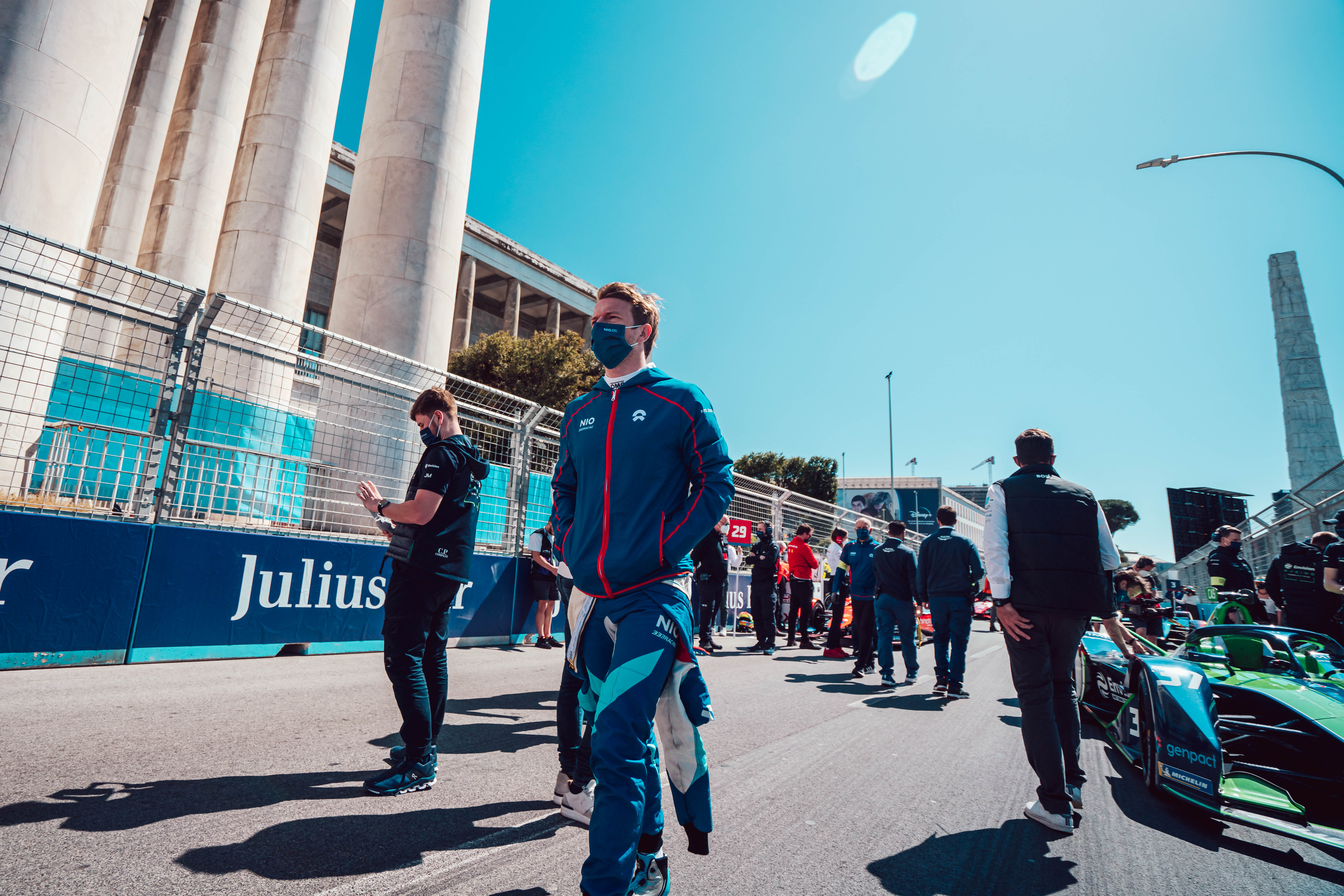 In doing so Turvey took his best finish since Diriyah last January and triggered deserved celebrations in the NIO 333 pitbox. The reason the team were so audible was because the team knows that days like these will not come often in 2022 as it continues its rebuilding process for the next Gen3 era.
"We do have to roll the dice a bit," Turvey told The Race.
"When you're starting from the back it's easy to save energy. We just tried to bank as much energy at the start of the race and hoped for the safety car.
"The safety car came a little bit too early, but then I had a decent amount of energy, so I just went with the pack and was able to pick my way through all the carnage and overtake a number of times and just at the right time managed to overtake the key cars that I needed to get past."
Turvey used his attack mode to just "keep moving forwards" and towards the end of the race realised he was in 11th position before the music of his team telling him that "Nyck (de Vries) had a time penalty" ensured he knew then he was fighting for a point.
"I'm just really pleased for the team, as I think that race just worked out really well with the strategy. To come away with P7 when you're starting P22 feels like a victory to us," he added.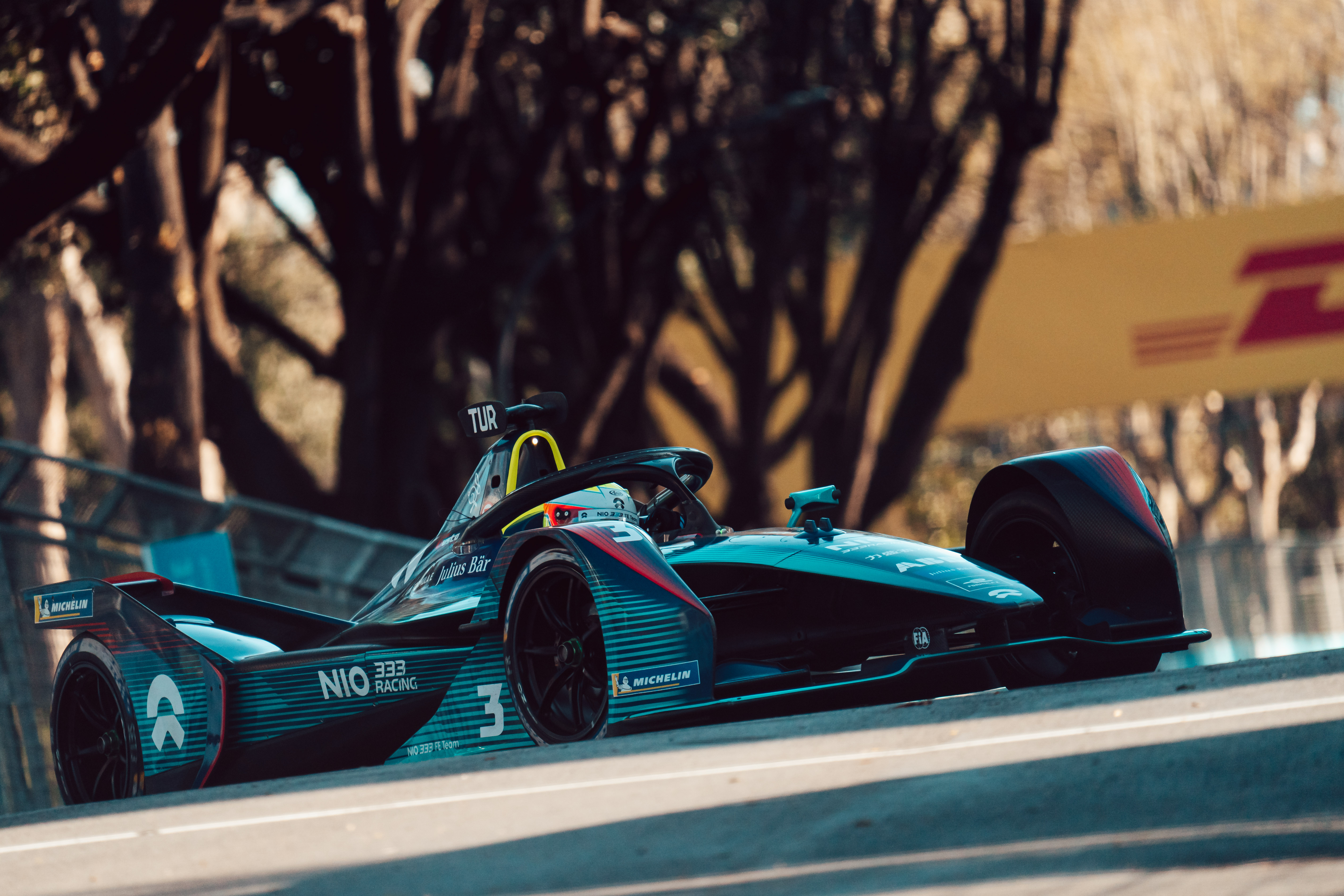 "Every weekend we're trying new things and we've got a new facility at Silverstone now so; the team spirit is in really good spirits, and I think we are moving in the right direction, but we are still playing catch up to some of the other teams."
The joy in the cockpit was matched by the rapture in the team garage, with deputy team principal, Russell O'Hagan, telling The Race that it felt like "a perfectly profiled race".
"We found a little bit of a sweet spot where we can kind of maintain a semi sensible gap to the back of the field, but running very efficiently," he added.
"Then from that point, you're kind of then open to a little bit of luck in terms of what you get with safety car interventions.
O'Hagan was explicit in his admiration of Turvey, who he said displayed "extraordinary levels of concentration".
"He put himself in the right position and kept his nose clean," said O'Hagan.
"It was really good. He and the engineers were genuinely outstanding."
The cherry on the cake came after the end of the race when Dan Ticktum was able to grab the first point of his Formula E career which had begun in a slightly off the radar positive fashion.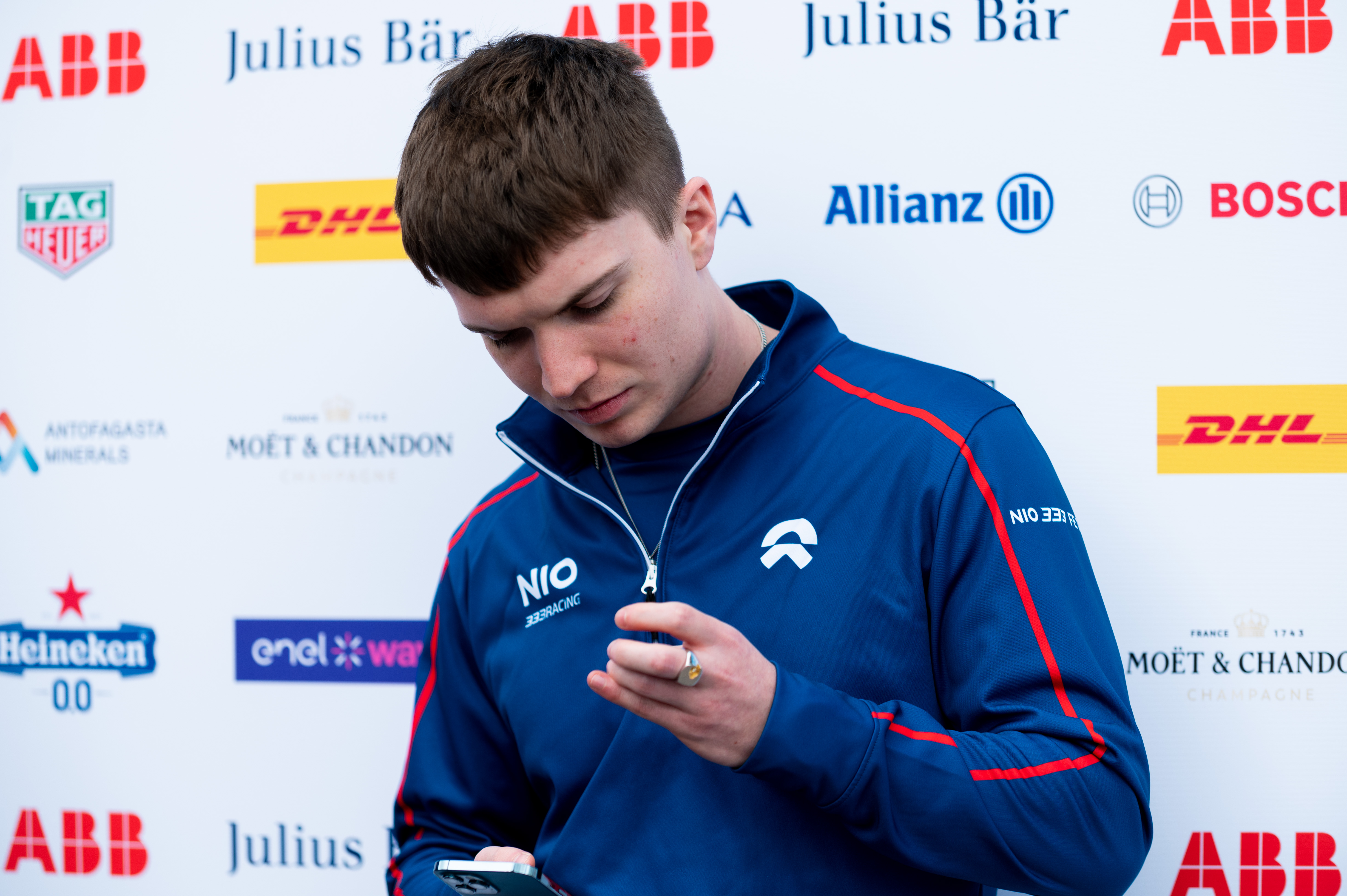 His lap in free practice three, which was the fourth quickest, re-calibrated that radar somewhat, and but for a split in the braking balance in qualifying, he could have had a sniff of a duel.
Ticktum has taken to the nuances of Formula E excellently so far and a similar performance to Turvey's, if not better, will come with a few more races under his belt.
Turvey though, as cool a customer as you will find in international motorsport, had spent some of the gap between Mexico and Rome on a once in a lifetime trip to Antarctica with his partner Caroline.
They even took a plunge into the icy depths, a refreshing rite of passage for those visiting the 'white continent'.
It seems fitting that now, after clawing up the slippery slope of a marauding Formula E grid in Rome, Turvey and NIO 333 can, at last, see some light through what they believed to be an ever-closing results crevice just a few weeks ago.