Jaguar led itself down several blind alleys at the Hermanos Rodriguez venue in February, forcing it into a frank and exhaustive debrief after a subpar start to the Formula E season.
Mitch Evans sandwiched the initial post-Mexican post-mortem and what he described as "one of the best sim days I've ever had" earlier this week with a long awaited trip back to his homeland of New Zealand.
This appears to have contributed to a performance that crushed the opposition so comprehensively in Rome that the Kiwi himself confessed to be "pleasantly amazed" as to the margin he was able to win the first 2022 Rome E-Prix by.
"It's all been done ever since an honest debrief after the race in Mexico," Evans told The Race after his third Formula E victory, and his second on the demanding Circuito Cittadino dell'EUR after his 2019 success.
"Phil Charles, who's head of technical for our team, was like, to Sam and I, 'what do you guys need?' and I was like, "ok this is what we think we need, this is what's wrong'.
"Then they went away, put their heads down, came up with a few solutions, a few things we thought we were maybe not doing right or could be doing better.
"There has been a lot of work, a lot of sim days. My sim day for here earlier this week was one of the best sim days I've ever had, and the correlation was really strong, which doesn't really happen all the time."
Evans was effusive in his praise of the Jaguar TCS team, lauding it for "giving me the right car but also the mentality after the last race".
"We obviously had maybe a target on our backs for the season and we just haven't had the pace in the first few races, even Saudi we were just lacking a few tenths, Mexico even more, and that was a race where we had a strong race a few years ago.
Those wake-up calls for Jaguar appear to have galvanised the team and triggered Evans to say that "you can either sink or swim and the team just basically pulled their socks up [and] knuckled down massively".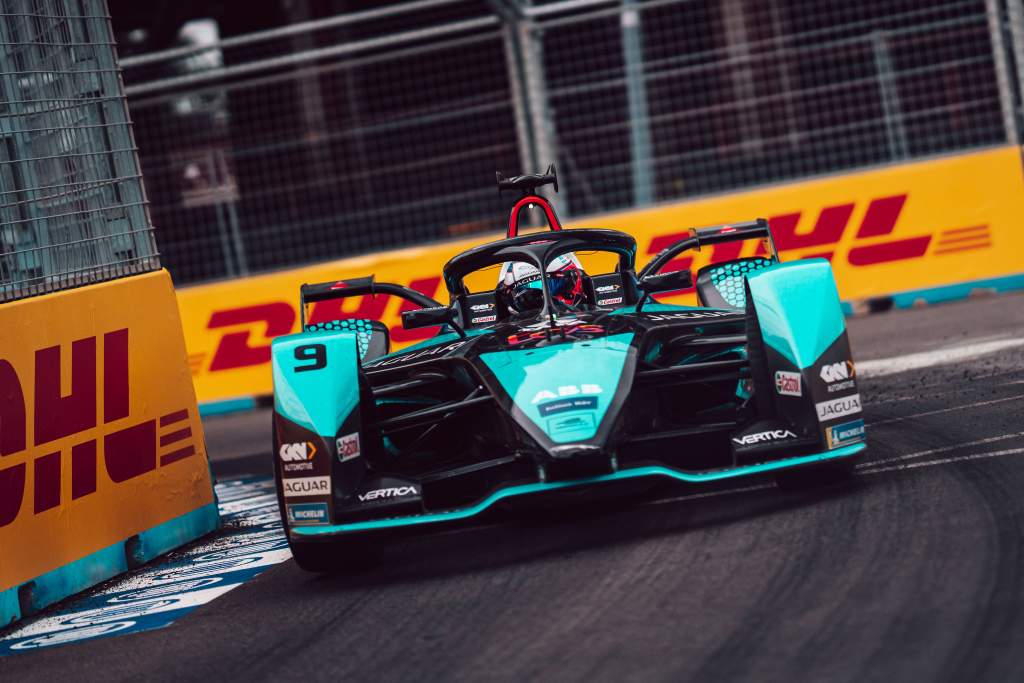 Evans knew from an early stage that he had a car that was capable of challenging for a win, especially after he cleared the initially "conservative" Porsche pair of Pascal Wehrlein and Andre Lotterer on the opening lap.
"Clearing them was important just obviously for track position but I also think when you've got two teammates working they can protect each other a little bit.
"Just getting track position, keeping moving forwards was really key. It took a little bit of time to get past Jake [Dennis], he seemed to struggle a little bit, but I just think we timed everything perfectly."
Evans executed one of those rare things in Formula E – a comprehensive victory that even included the luxury of ending it a lap early as he backed off significantly to not trigger a final lap after the 5m15s of 'extra time' had been completed.
"It was just one of those ones where I was just super composed throughout the whole race, super patient and I just knew it was coming to me.
"I thought 'alright, we're on for a podium' and then I saw myself in third and I was like 'no, we can go for the win here'."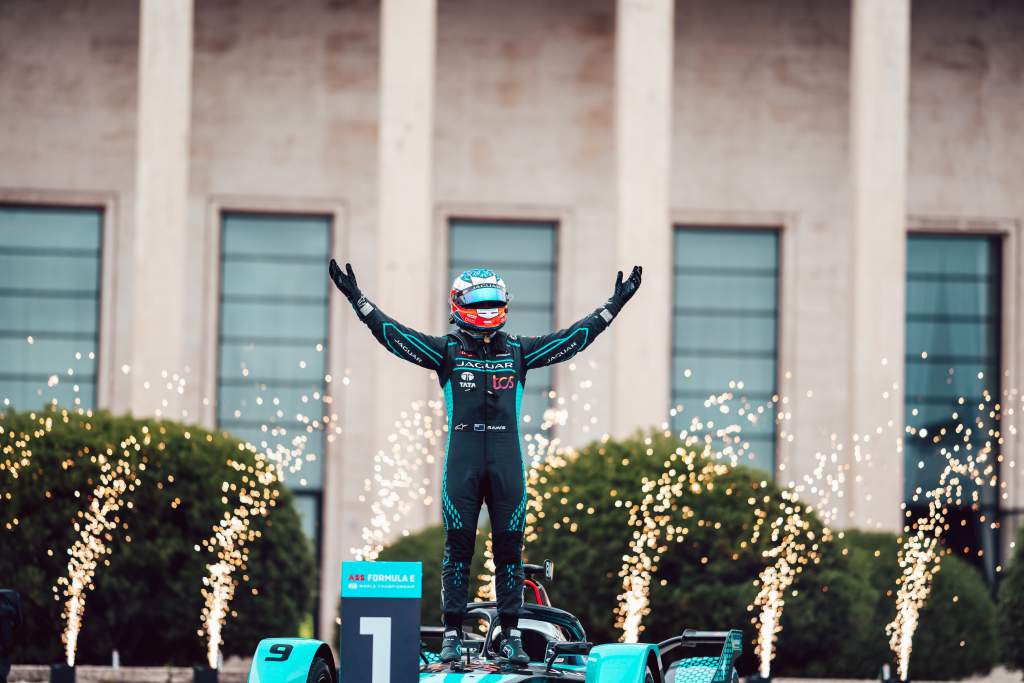 Evans also sounded a warning for his rivals, believing that his, and also team-mate Sam Bird's exceptional pace as he went from 13th to fifth, was no flash in the pan.
"I hope this is a turning point and not just a one-off," he said.
"The way it felt today I don't think it will be and the points are going to come tomorrow and through the season."