Formula E's Rome double-header once again produced two quality races as the circuit continues to prove to be one of the all-electric championship's best original tracks.
There was a rare double race winner, the lead of the drivers' championship changed once again and a struggling outfit achieved its greatest points haul in a long time.
Our Formula E expert Sam Smith was on the ground to witness it all, and he picks out the biggest winners and losers from the weekend.
Winners
Jaguar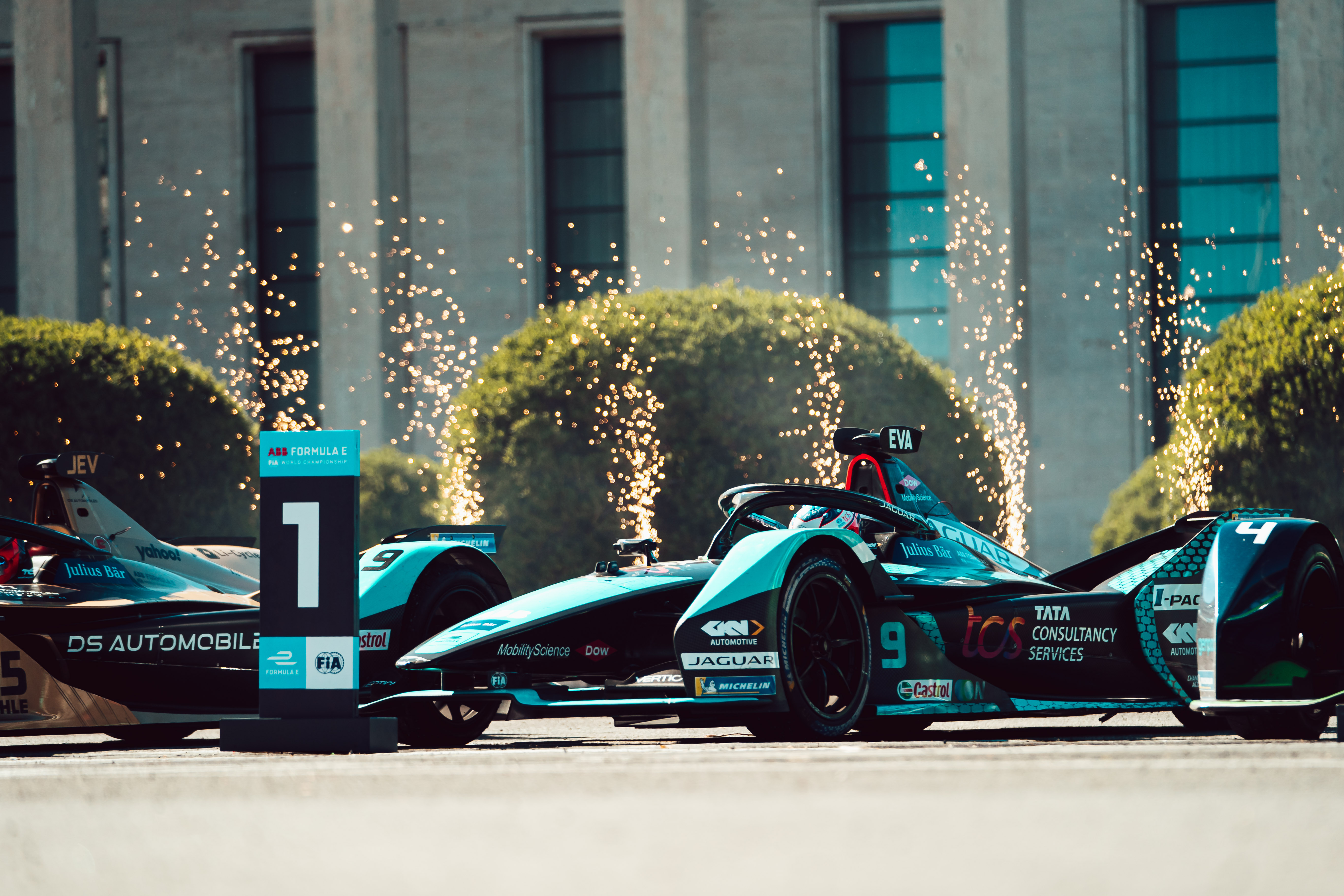 60 points from a single weekend of racing wasn't just very decent business for Jaguar TCS Racing, it reinvigorated its title credentials and cleansed a painful start to 2022.
Refining processes, particularly qualifying, were right at the top of the agenda coming into Rome. Ironically it started poorly when it elected to keep its drivers out on track with Evans' over-cooking his Michelins and Bird getting clogged up in traffic.
Perhaps the pressure, which was palpable on Saturday morning contributed to these yips, yet it was all forgotten a few hours later when Evans cruised to his second Roman conquest and Bird blitzed through from 13th to an impressive fifth.
Sunday brought more champagne, but the real fizz was in the pit box where sharper decision making transferred to the cockpit in a seamless fashion.
Evans would have won again at a relative canter had it not been for the final safety car and there were some sweaty palms after the team elected for a late call on the one hit of eight minutes attack boost.
Other than that, the only disappointment was Sam Bird's self-inflicted DNF after the Nick Cassidy incident, which had a sprinkle of salt in the world by way of a three-place grid drop for Monaco later this month.
Bird played a part in Evans' double after he delayed Vergne (burning brain and all) slightly which allowed the Kiwi to pull a useful gap.
As well as the tightening of its set-ups and systems performance there was clearly something else that allowed Jaguar to unleash the full potential of its package. That potency was never really in doubt, and while tech chief Phil Charles said that it was "tricky to give you the full story" it really mattered not because Jaguar had left Rome looking like a conquering Ceasar when it had entered it like a muddled Nero.
Jean-Eric Vergne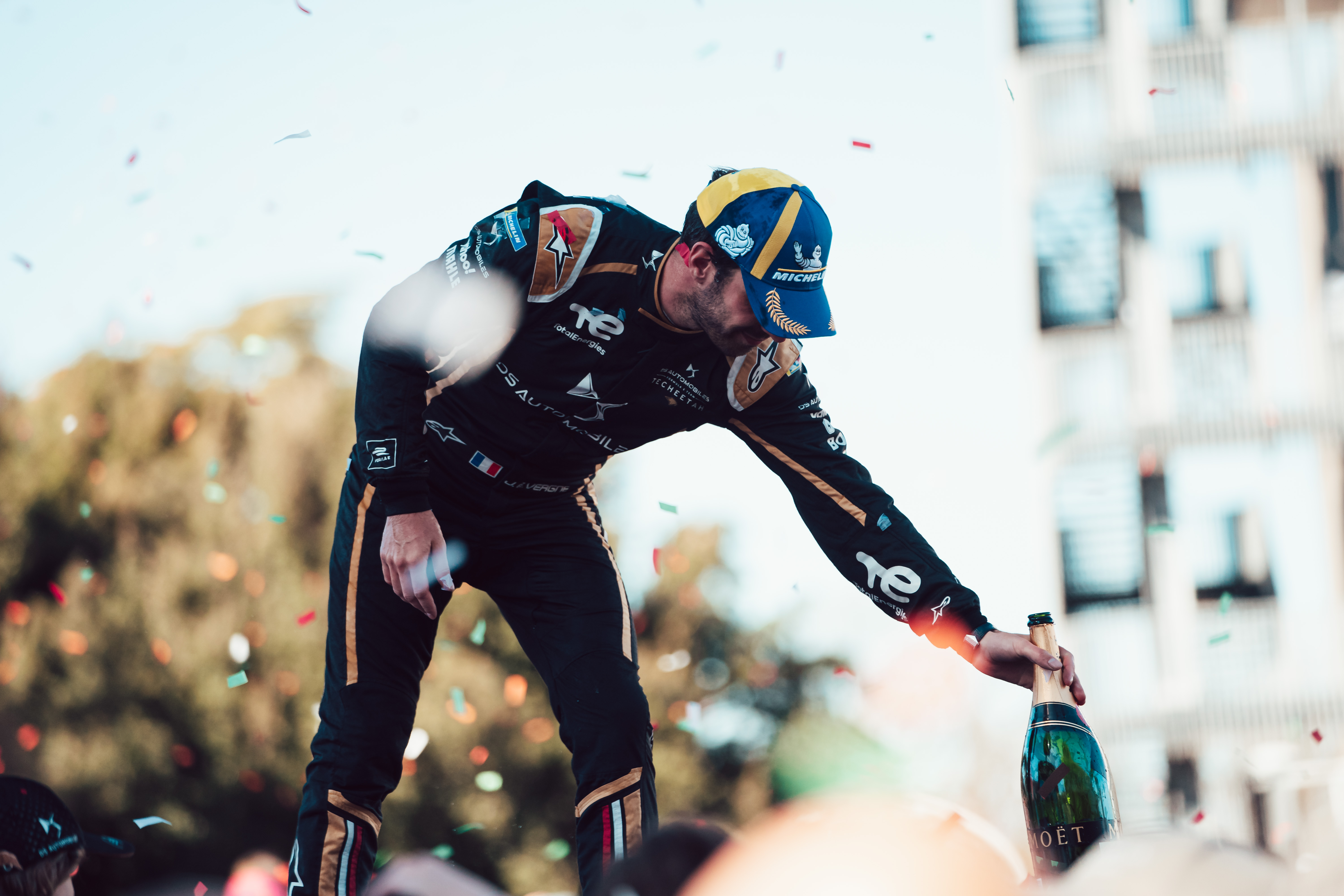 It matters little that Jean-Eric Vergne is yet to win a race in 2022. Indeed, it is now a full calendar year since he last stood atop the podium, yet there he is two points ahead of the field after what has to be categorised as potential hat-trick title consistency.
A third, a fourth, a second and a pole position in the last three races is a strong showing from the recently betrothed DS Techeetah driver.
While the marriage of the team, Techeetah, and the manufacturer, DS, will come to an end this summer, Vergne's new stability and the performance of the black and gold is still mightily strong.
A solid fourth on Saturday teed up a much stronger Sunday when Vergne and his team were the strongest on the washed track and amid the cooler conditions to claim pole.
The race was a tangled one for the whole grid in terms of whether it went to 27 or 28 laps, as Jaguar continued the trend of putting that jeopardy element deliberately into everyone's consciousness.
Vergne's excitable nature came through, as it always does in the live radio conversations with his engineer Thibault Arnal, who deserves some kind of medal for keeping his charge just the right side of sanity in a race that had multiple layers of strategic nightmares.
The 'burnt brain' cooled nicely though and second place to the unbeatable Evans was the maximum that could be attained and ensured that Vergne heads to Monaco as championship leader.
Robin Frijns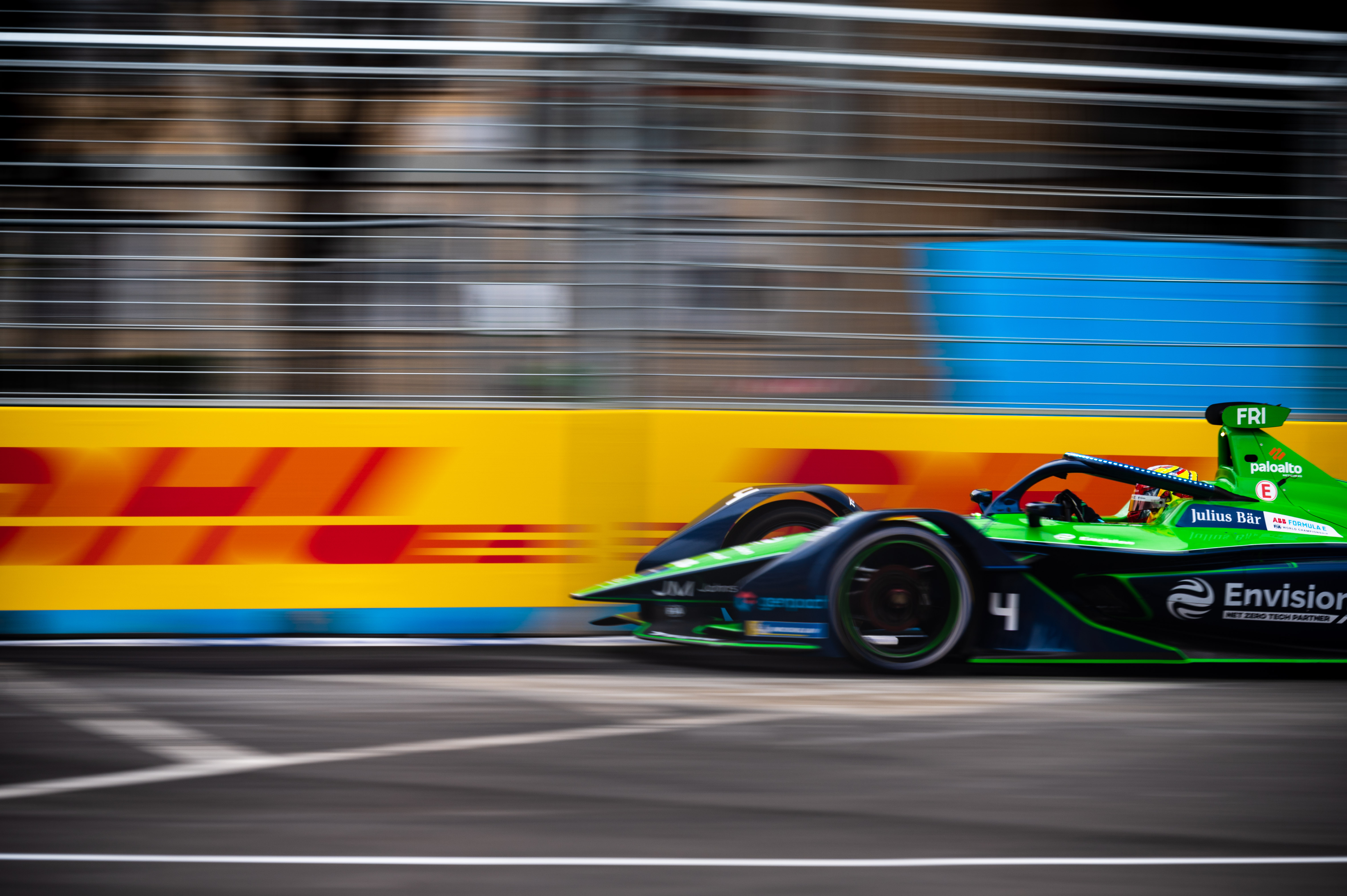 Frijns was top drawer all weekend, grabbing the contours of the Rome streets and forcing them to dance to his own rhythm with those familiar sensational reflexes.
"I'm not a sim driver, I'm a racing driver", is a typically forthright Frijns quote from the weekend and when it came to the realities rather than the remote practicalities, the Dutch ace delivered and more.
The Envision Audi was almost there on pace for a tilt at a victory but needed some slices of luck to properly challenge Evans and Jaguar. It didn't arrive but it didn't stop Frijns from enjoying two differing races with equally strong results which thrust him to just two points behind Vergne to continue his excellent 2022 consistency.
That it all came amid several team member departures made it even more noteworthy.
"Qualifying is going pretty well, I'm feeling pretty strong in the car in quali, so we just need to keep doing what we're doing in qualifying and find that one tenth or two tenths in race pace," said Frijns after the race.
That is easier said than done in the final year of the Gen 2 rules set, but if anyone can find it, it is Envision and Frijns as they head to Monaco, a track where they again excelled last year.
NIO 333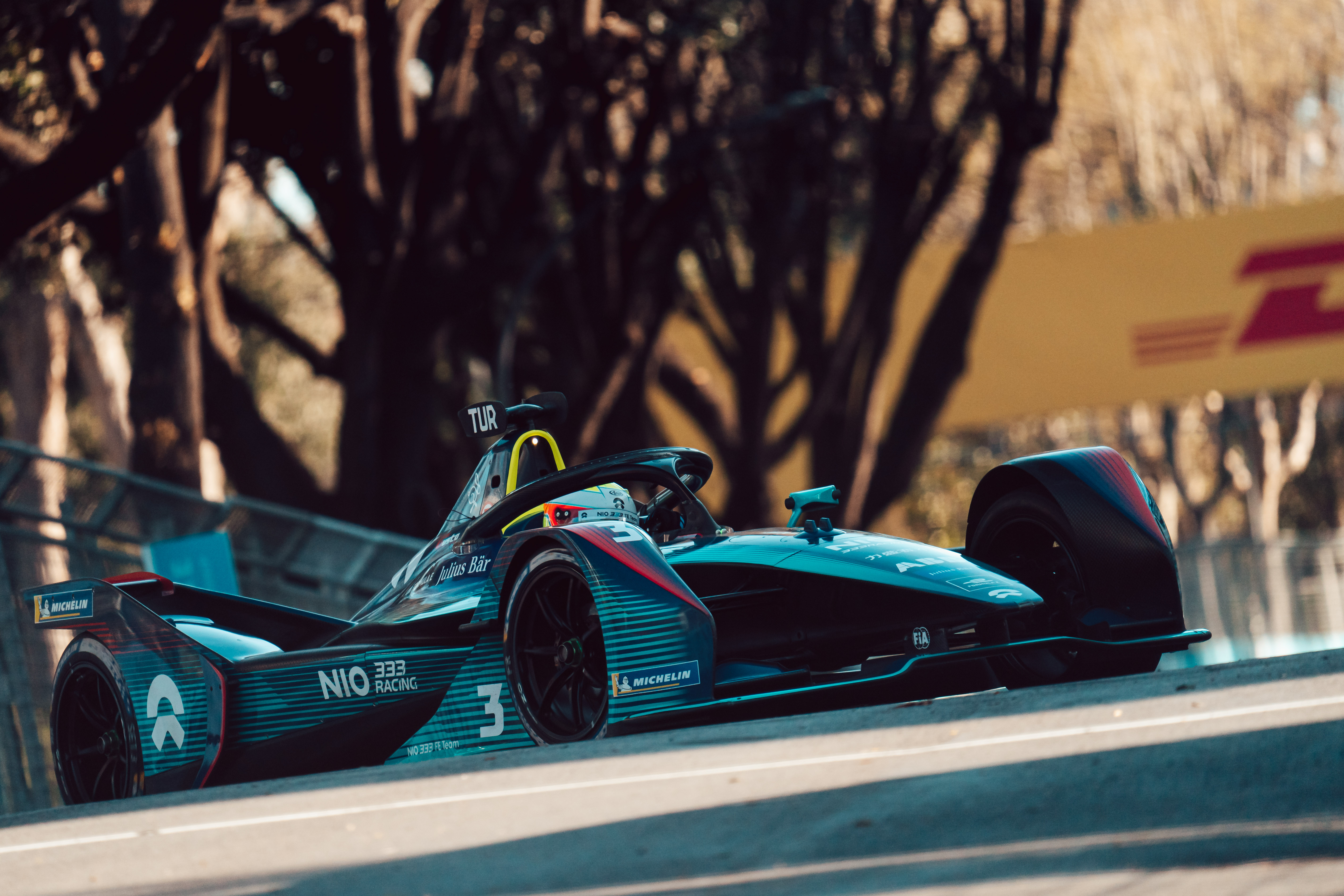 A double points finish for NIO 333 in Sunday's race was as romantic as making a wish at the nearby famous Trevi fountain.
Some longed good luck was matched by a bold energy banking strategy by Oliver Turvey to see him come through from dead last to seventh place in a race that saw him freewheel for most of the first lap to set up what at that stage looked like an impossible dream.
NIO 333 has been through some very lean times but away from the track they are building for Gen3, so the 2022 races, while still worth rolling the dice such as they did last weekend, are actually not as important as they are for the majority of other teams.
That said, Turvey's six points and Ticktum's first for an eventual 10th (after a post-race penalty was applied to Oliver Askew) were celebrated wholeheartedly, and rightly so.
The team actually underperformed in Sunday qualifying after exploring several elements of their set-up and, especially in Ticktum's case in FP3, finding that an unlikely tilt at challenging for a shock duel appearance was not entirely out of the question.
Ticktum's brake split issues in his group negated that largely but if they can crack these issues there is no reason why more points can't come its way throughout the season, something which had previously looked a little fanciful.
Losers
Antonio Felix da Costa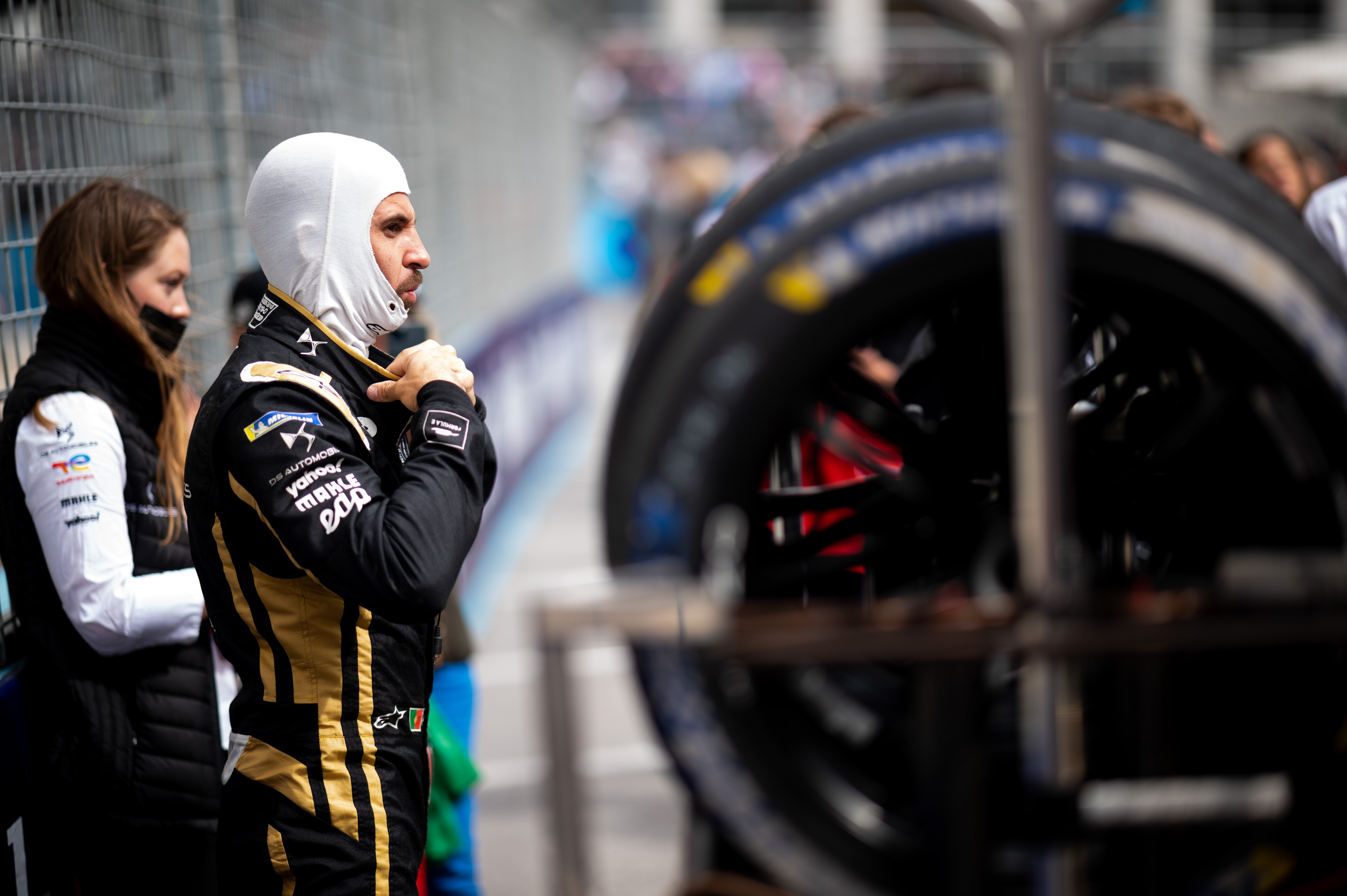 Da Costa was left searching high and low for answers to his plummet in form.
Like the Riyadh weekend, he had a stinker of a double-header and was left to languish down in 12th position of the points table, a full 40 behind his team-mate, Vergne.
Little went right for the 2019-20 champion, with only a fighting sixth place on Saturday offering a scant reward. That result came after a bruising encounter, mostly at the hands of a bellicose Nyck de Vries.
Sunday was the real deflation, however, as a misjudgement while battling with Mortara's Mercedes saw his race unravel after he was slapped with a five-second time penalty and anchored him to a 13th place classification.
"If I score zero points, but we have the pace, I wouldn't go home angry or disappointed," Da Costa told The Race on Sunday evening.
"But ultimately, right now I'm struggling a lot to understand a few things in the car, some of the new philosophy of doing things too.
"I went off three times on my own this weekend, which I can't remember the last time I've done that in the last 10 years."
Whether or not Da Costa's future, which is now believed to be largely pointing towards a Porsche seat for 2023, has distracted him is unknown. It's probably unlikely because Da Costa is too good and too experienced to fall into such traps.
Whatever it is, he will have to use the next three weeks to figure it out and step back into the principality of Monaco that he made his own last May if he is to have any chance of signing off from DS Techeetah in his preferred way of winning races and titles.
Nyck de Vries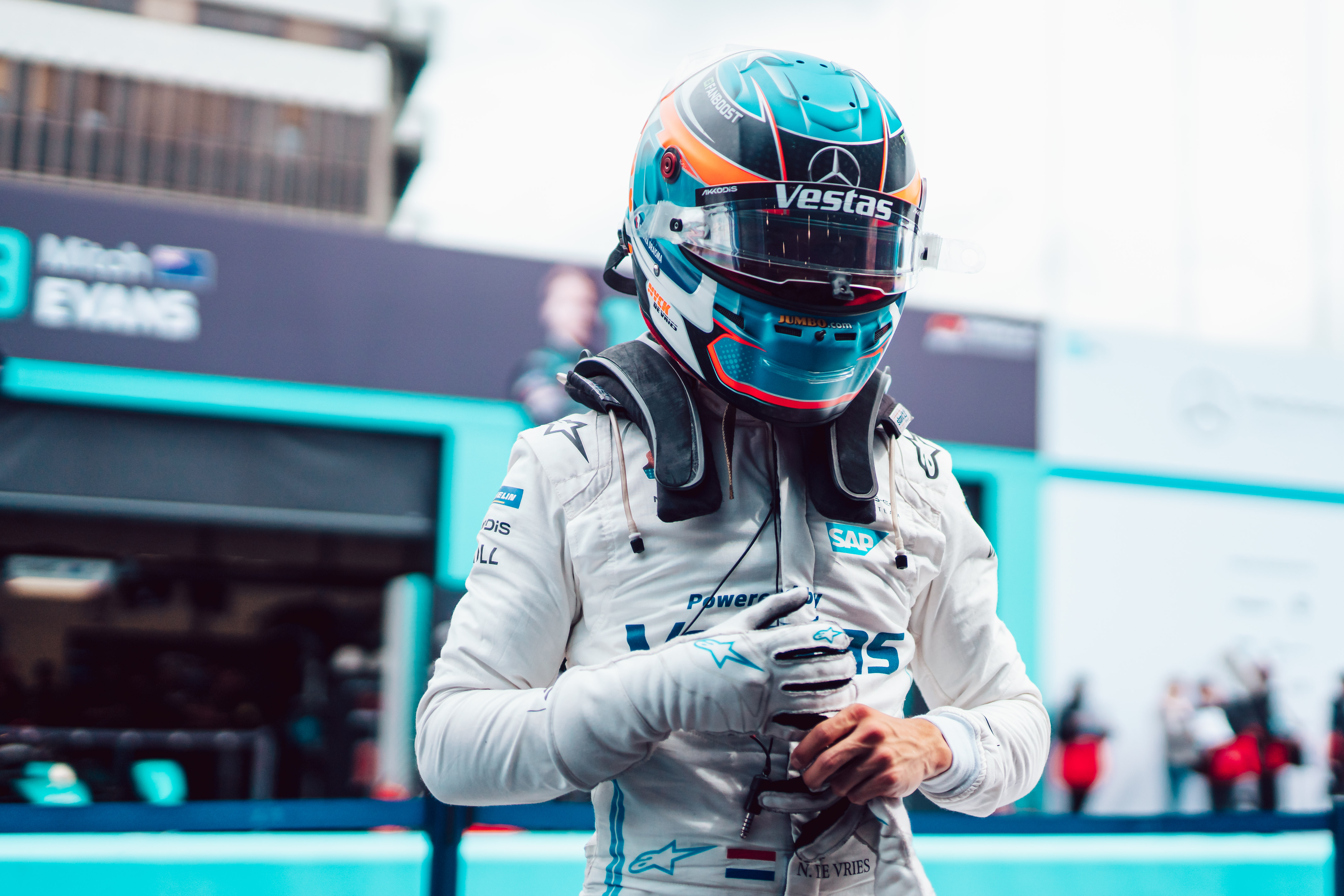 De Vries was putting a brave face on during a Rome weekend which results-wise simply didn't deliver what he or his team could have hoped for.
The Mercedes was far from the quickest package on the Roman streets, but it wasn't miles away either. That Stoffel Vandoorne brought home 28 points as opposed to de Vries' nil, tells a lot about differing approaches from each side of the garage.
The Dutch ace was not a popular man in the paddock on Saturday evening after what several drivers – Antonio Felix da Costa and Pascal Wehrlein, in particular, felt were unnecessarily overly physical defences of position.
De Vries is a combative driver, and when it works it's a strong part of his armoury. When it doesn't, in the context of the long game – which is being played expertly by the likes of Frijns, Vergne and Vandoorne, it looks a bit desperate.
That said, his Sunday race was looking decent from 13th and should have been rewarded with sixth place. But a penalty for an incident with Sette Camara's Penske eradicated that possibility.
De Vries said of his eventful racing that "it's up to the stewards to decide who is exceeding the limits and apparently they thought that I crossed the limit yesterday and today as well".
"It's their decision ultimately so I can't criticise them, they are our governing body, so I just have to accept it and move forward."
Avalanche Andretti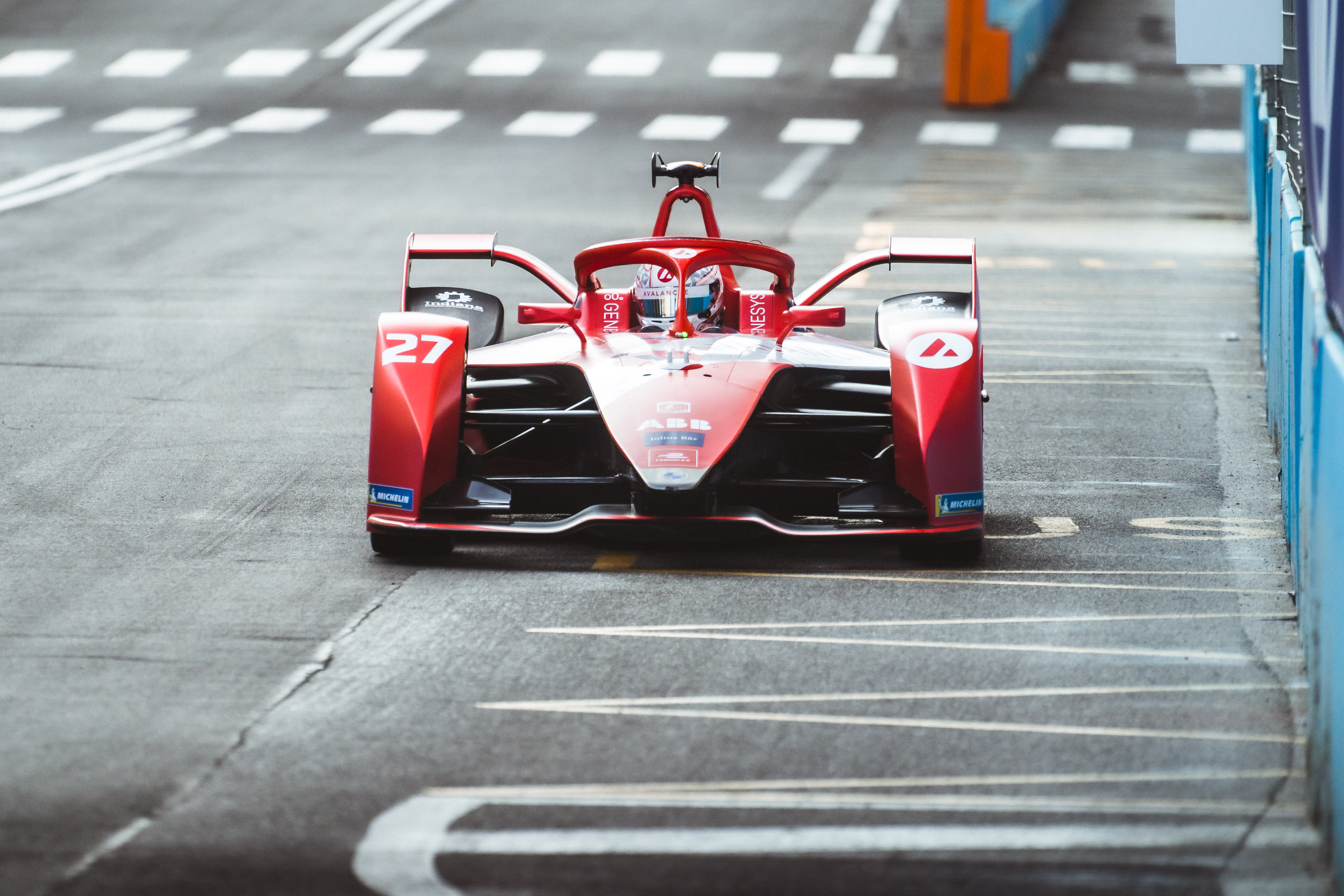 While the brick red cars largely went missing in Mexico, in Rome they were less anonymous but still came away with zero reward.
This was in fact harsh and to cast the team into the losers bracket is only done so because of the blank against its name and the realisation that actually the team deserved so much more.
On pace, Jake Dennis certainly did. His quickest lap in Sunday's semi-final against Mitch Evans was one of the unsung highlights of the weekend, and while he and the team didn't really have the pace to fight for a podium, an eventual retirement when his car was crocked via contact with di Grassi's Venturi Mercedes was overly cruel.
Dennis met fire with fire last weekend, especially against Porsches and da Costa. It occasionally probably overstepped the mark but was likely part in frustration of a car that guzzled energy and put him on the backfoot.
Oliver Askew had a difficult weekend with several self-inflicted incidents, and even a modicum of consolation was snatched from him when he lost 10th place after two penalties were applied for overtaking under safety car and colliding with Sette Camara respectively dropped him to 15th and the final classified runner.
Mahindra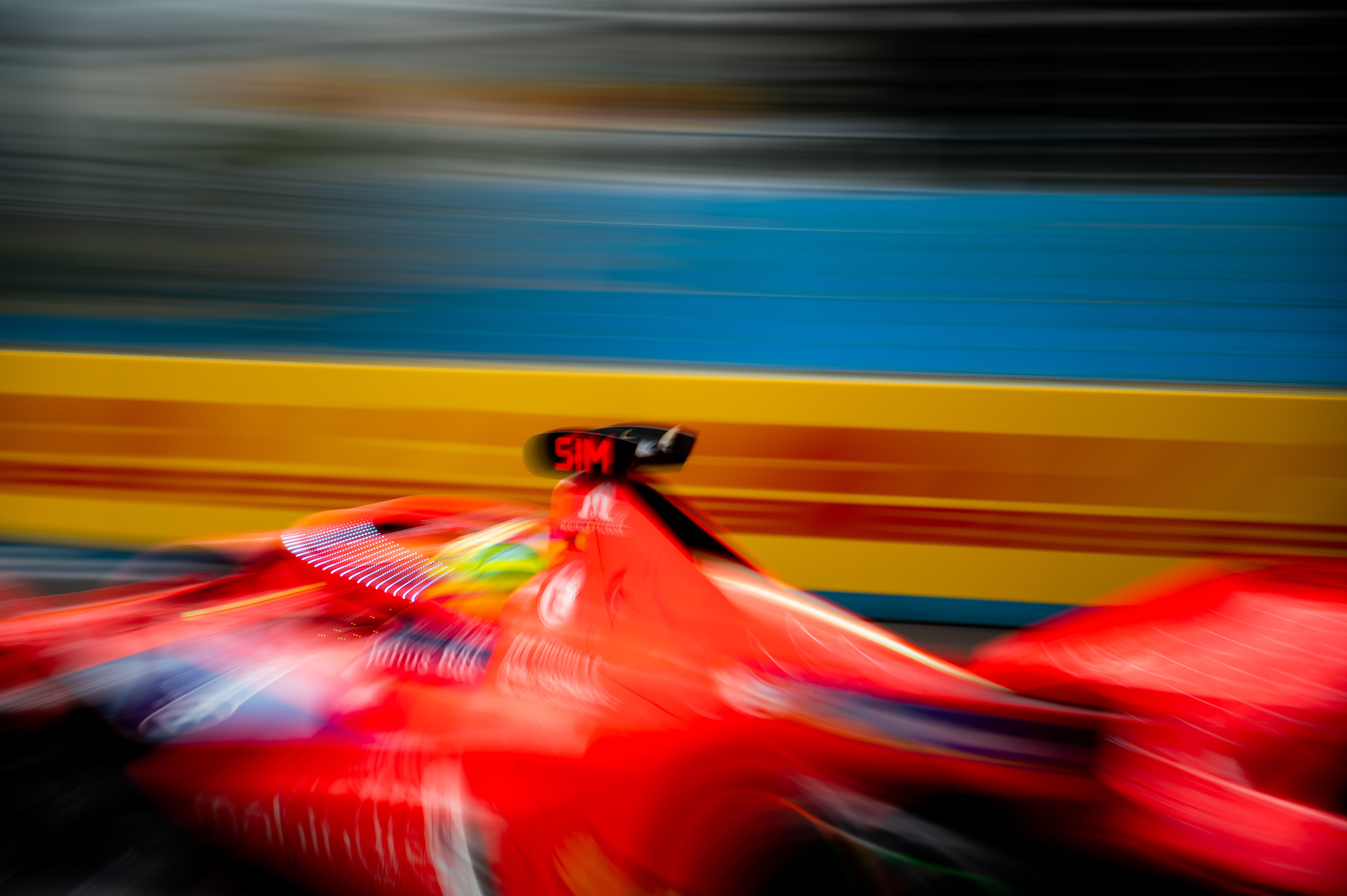 Mahindra's weekend was nothing short of a disaster with not the faintest whiff of a point for Oliver Rowland and Alexander Sims.
A heap of crunched carbon fibre in and around its pit boxes told its own story, but the pace of the car never really looked like threatening to break through into the knock-out stages of qualifying either.
Rowland's frustration was palpable, while Sims' mistakes continued to mount up.
Quite where the team go from here for this season is not quite known meaning that with just four points on the board it is likely to have at the top of its list a full and frank focus on Gen3 and the development and testing phase which should begin in June.