Teams have faced another last-minute decision as to how much usable energy they will have for this weekend's crucial London E-Prixs that will take place on a revised layout at the ExCeL Arena.
The Race understands that a figure of 46kWh has just been set and formalised for teams as they complete last-minute simulation programmes for the crucial penultimate event of the season.
The maximum total power going out of the RESS is limited to 250kW but the amount of energy that can be delivered to the MGUs by the RESS is limited to 52 kWh. Braking regeneration is added to this value based on a factor of 0.75 to take account of losses as per 1kW regen = 0.75 kW released.
However, the FIA has the right to reduce the amount of usable energy allowed and has done so on several occasions in the past.
This included last July at the inaugural London E-Prix when fears of a flat-out race with no need for energy conservation saw the 52kWh reduced to 48kWh.
It was still felt by the majority of teams and drivers to be an insufficient reduction after the races at the ExCeL Arena were more or less flat-out events which triggered several desperate overtaking moves which in turn resulted in incidents.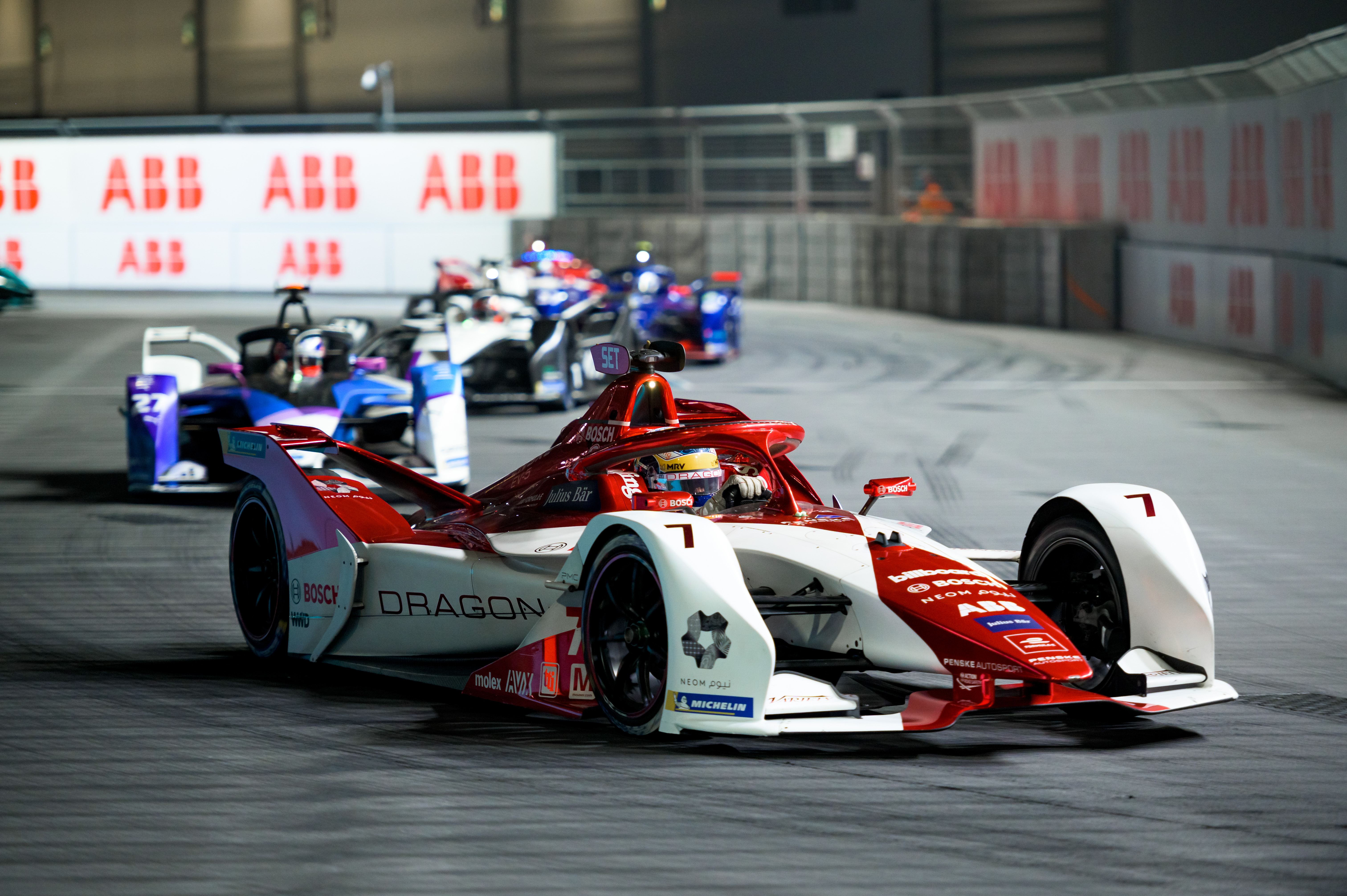 This was exacerbated by the old qualifying system that promoted naturally slower packages over a race distance qualifying artificially higher up the grid than they otherwise would due to the more beneficial track conditions in the latter group phases.
This year the two doubled-back hairpins at the north end of the circuit in sector two have been replaced by two tight chicanes. The new section is expected to take away some of the previous regeneration possibility, so despite the extra 2kWh taken off the usable energy, more flat-out racing could occur.
The FIA's Formula E & innovative sport activities department director Frederic Bertrand, told The Race that although it does not have to be reduced by regulation, they feel that 'lifting and coasting' should be an integral part of the sporting make-up of Formula E.
"What we see is that the higher level of performance of the cars here with more power available, so we lower the energy (available) a little bit, but it's not totally excluded that we are getting lower," he said.
"We don't see it as mandatory because last year it was already not so obvious that it was not a flat out race with the 48kWh,
"Maybe we will play (with the usable energy) but we are not sure. We will have it in mind and we want to ensure that we have lifting (and coasting) and we have a good race so yes, that's part of it.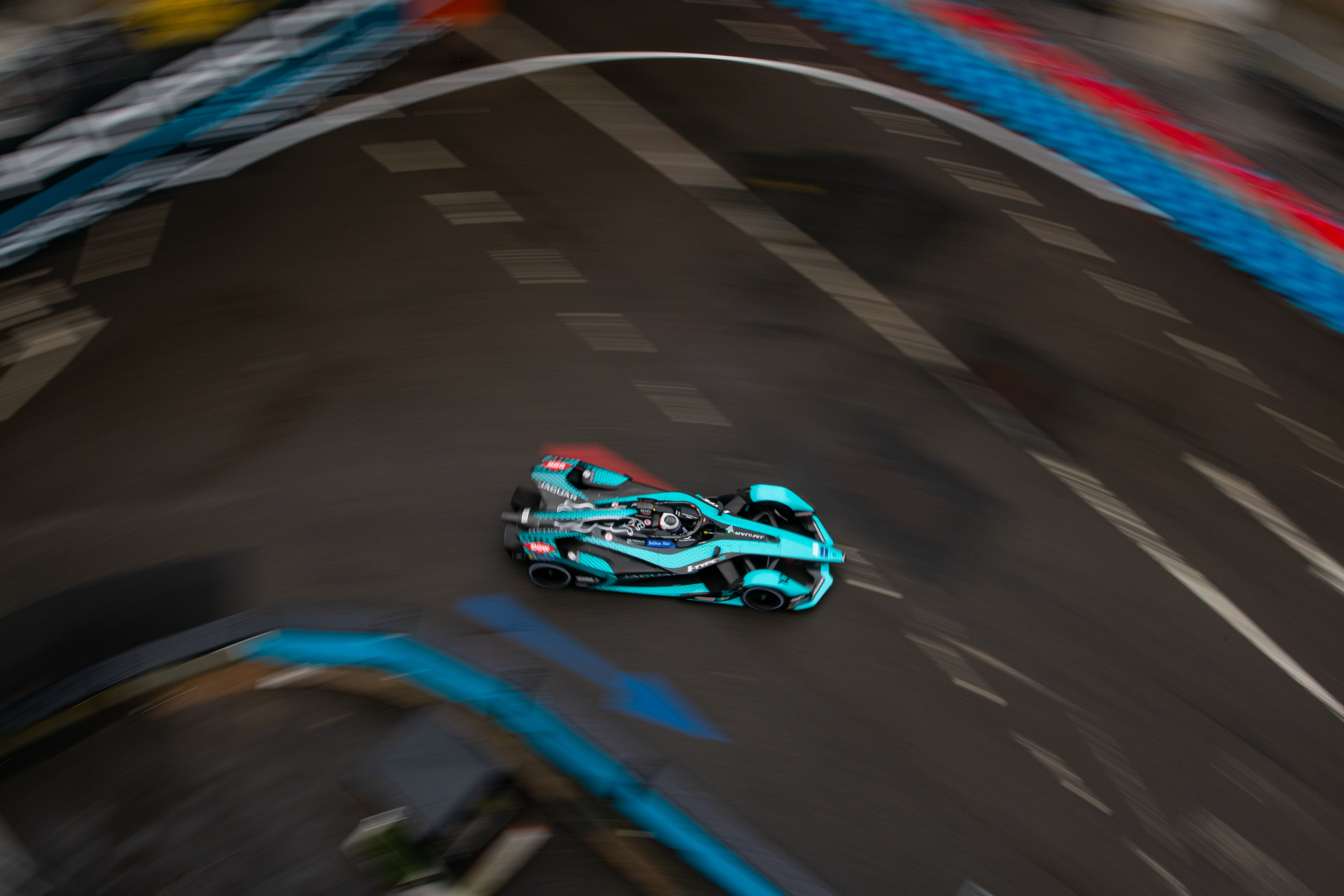 Drivers are known to be apprehensive about the London E-Prix track, especially in light of several drivers getting their races compromised last July.
One of those drivers was Stoffel Vandoorne who looked set to be in position for a victory challenge in the second race until he was wiped out by an out-of-control Oliver Rowland, then driving for Nissan e.dams.
Vandoorne finished 17 points off team-mate Nyck de Vries, who was crowned champion, in the final standings last season, and was widely labelled as the unluckiest driver to have lost out on at least an authentic title challenge.
"We just saw a lot of cars running into each other and a lot of debris on the track in London last season," Vandoorne told The Race recently.
"I hope it takes that away and I don't know if it will change the energy management a lot for that track.
"I hope it makes it more challenging because London was one of the easier ones to manage, let's say.
"I think it'll depend on the FIA, what they propose for the energy reduction. Last year they reduced it a bit but they need to make a further step."