Formula E doesn't know it yet, but it needs Dan Ticktum in its paddock next season.
For some that will appear to be mixing plutonium with uranium in a wanton racing enrichment exercise. But why not look at it like this……Formula E could do with a new agitator right now.
It's not so much that the advent of the manufacturers has diluted the drivers' characters, far from it, more that a lot of the grid is so stable and settled in this inherently quirky and irregular championship.
That has come through experience and drivers knowing what and when to say the right things. With big money comes responsibility so they are on to a good thing from a remuneration and prestige perspective.
The best shake-ups in any championship usually come via fresh blood within it. Felix Rosenqvist, Oliver Rowland, Pascal Wehrlein, Nick Cassidy and Jake Dennis showed this on the track in recent seasons.
But as it stands there is probably an absolute maximum of three seats still up for grabs for 2022.
These are one each at Andretti, Dragon and NIO. Andretti is sim testing drivers over the coming weeks and the team is believed to be keen on introducing an American to race alongside 2021 revelation Jake Dennis.
NIO is some way off confirming who will race alongside the already contracted Oliver Turvey. Common-sense says Tom Blomqvist will keep his seat at the Chinese team but that is currently far from certain, and others are being considered.
Therefore, Dragon Penske, which The Race reported earlier this week as having held talks with Daniil Kvyat, would likely be the only berth available to Ticktum, should it elect to replace Joel Eriksson who did a solid job in difficult circumstances in the second half of 2021.
Amid the ashes of burnt F1 bridges at Red Bull and most recently Williams, Ticktum currently has nothing in place for 2022, so Formula E's most anarchic team, paired with international motorsports most divisive young talent, would at the very least be fun and feisty.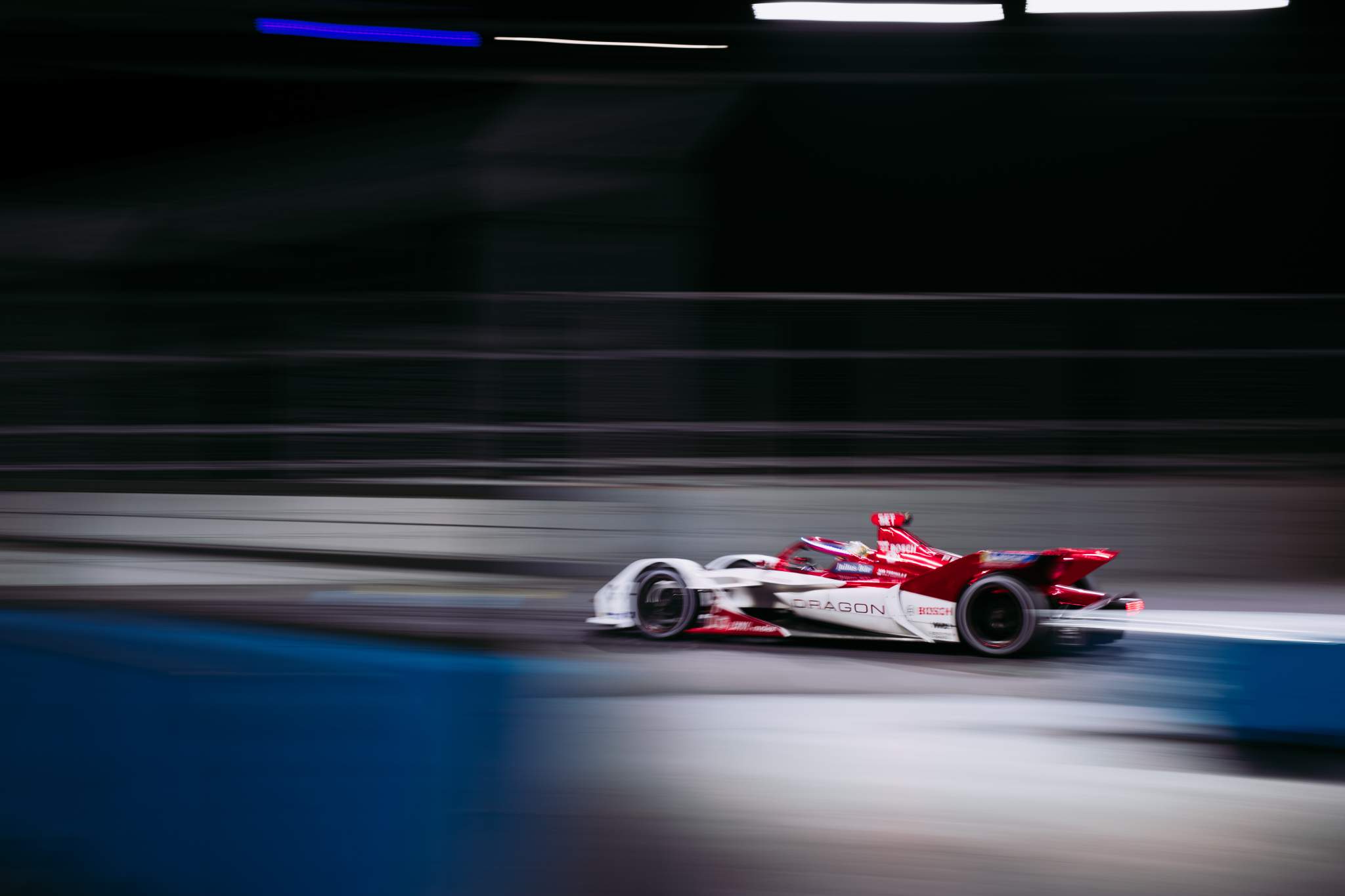 Dragon can be viewed as being a bit punk, a bit anti-establishment. That isn't just a reference to its owner Jay Penske's ownership of Rolling Stone magazine. iT genuinely don't seem to worry about certain aspects of the world championship, specifically PR and communications at events.
That of course is its prerogative. With no structured press office presence at races, Ticktum would be free to get on with just racing and being himself, which he demonstrably has done ever since he set foot in a racing car anyway.
At the same time, the 22-year-old would have to quickly deal with his disappointment in not making it to F1 if he is to continue his career as a professional driver – he's previously hinted there's no guarantee that he'll continue racing, but he has too good a junior CV, not to land a seat somewhere in top-level motorsport next year.
With that in mind, Dragon would have elements of risk.
The big ones are threefold. One: the team already has a young firebrand in Sergio Sette Camara. Two: the challenge of developing the Gen3 car next spring and summer while simultaneously racing the Gen2 car for the last time will require a concerted push from the team on an operational and resource basis. Three: the refined qualifying system and probable tweaks to the race format may go against the Penske EV-5 design which struggled hugely in the majority of last season's races.
If all these things could be successfully digested by three-time Formula 2 race winner Ticktum, and he gets an attractive offer from Penske, who has attracted big-name drivers like Jose-Maria Lopez, Brendon Hartley and Nico Mueller before, then there is a chance.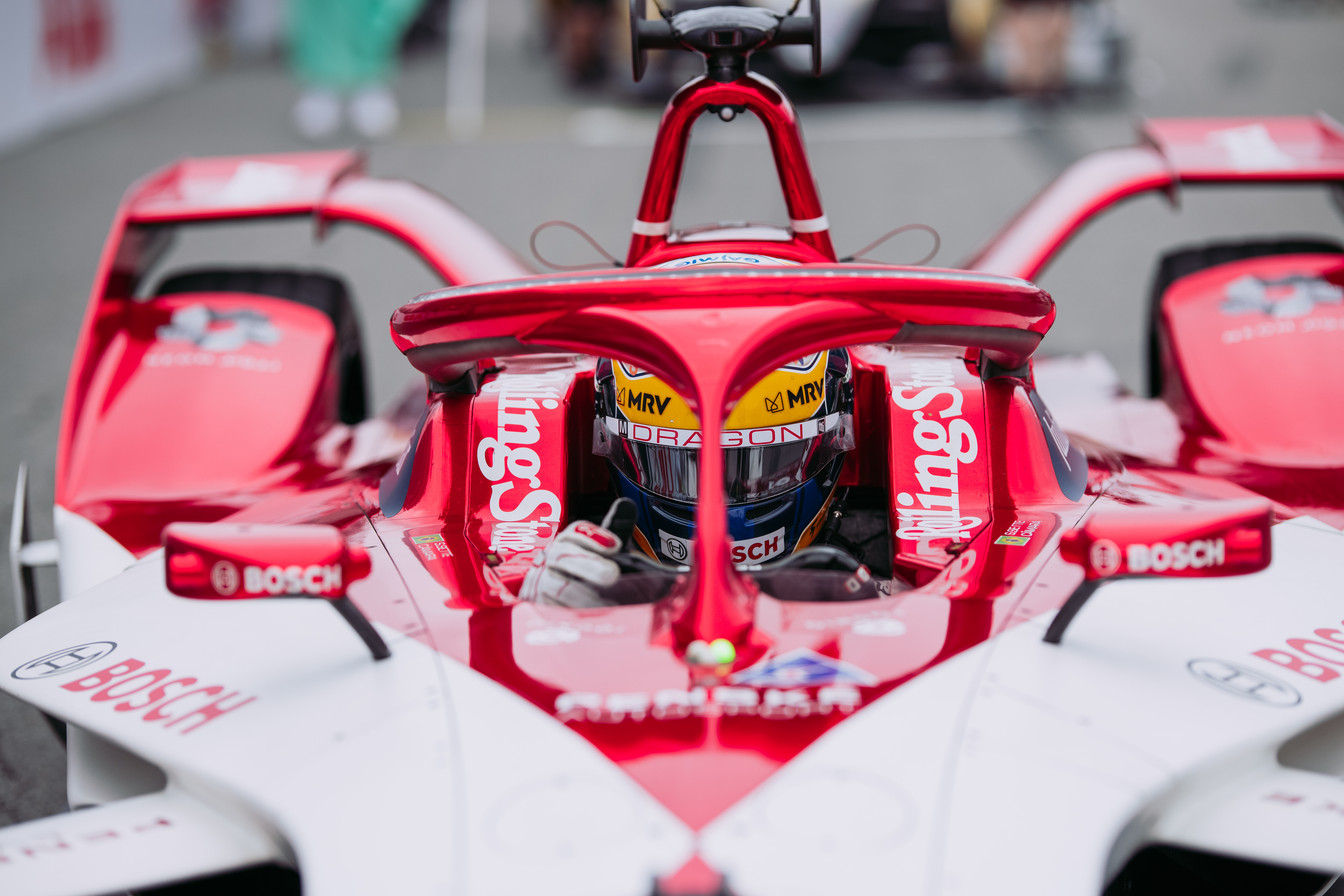 Staying with the risk factor, would Formula E tolerate or embrace any choice cuts of Ticktum ire should he 'not get' the often-quirky world of Formula E racing?
It's one thing for Felipe Massa to mumble something about not enjoying this style of racing but another for a more direct criticism.
What isn't known is if Ticktum fancies the cut and thrust of Formula E. As it stands though he appears to have little choice on the matter as avenues of other single-seater opportunities dissolve.
It might be worth a flick through some recent case studies of drivers in similar situations.
Maximilian Guenther, Rowland and the Sette Camara are three notable examples of drivers that have advanced their market value and skillset in recent years after facing difficult career crossroads.
On Sette Camara, there is an interesting aside. For all the simulation, and all the preparation for qualifying there were points last season where the Brazilian just went all out for it.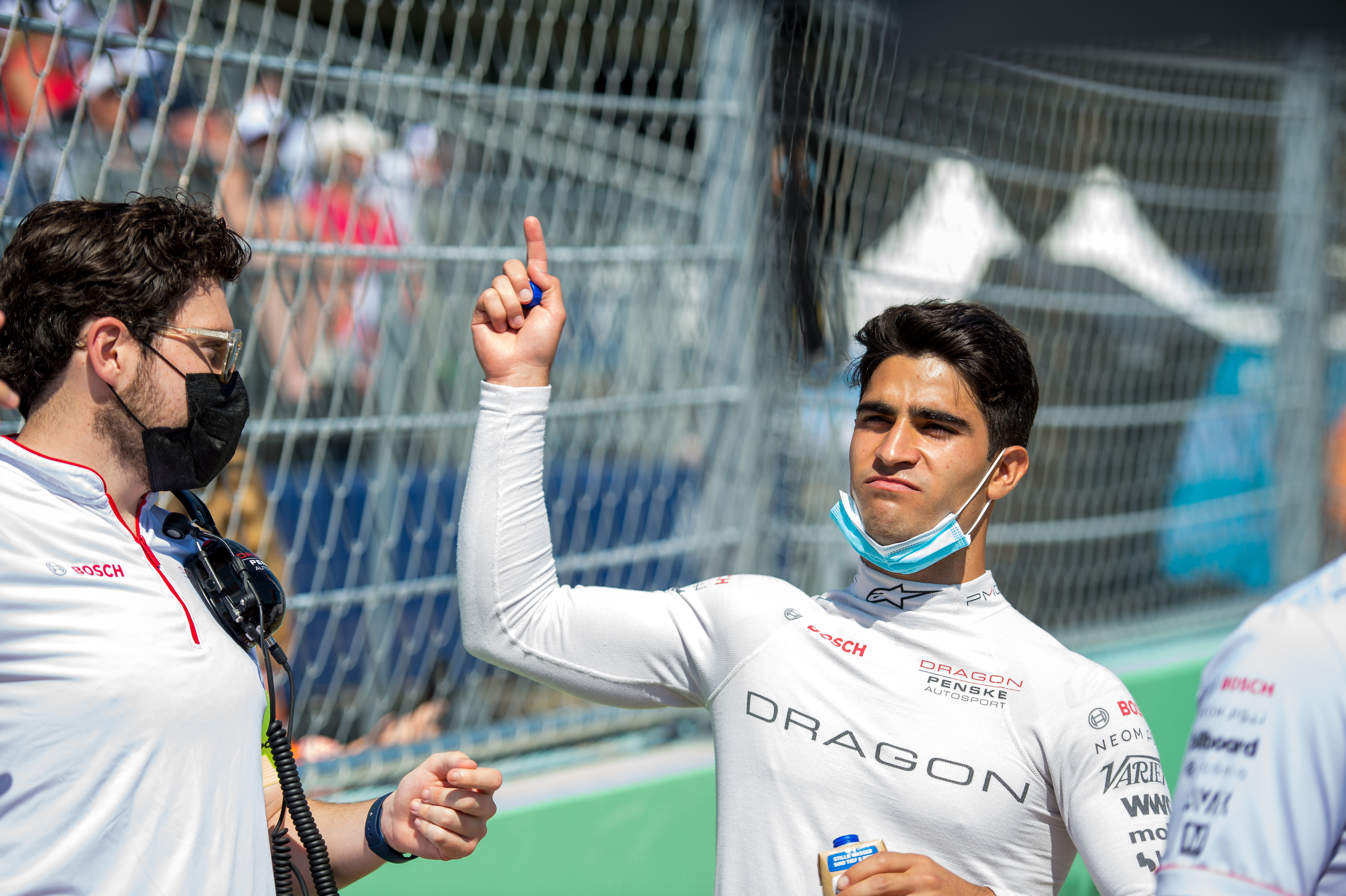 Sometimes it didn't pay off (Diriyah and Monaco) but on six occasions it did because that is when he qualified in the top 10 and briefly shone in some races.
Two-time Macau Grand Prix winner Ticktum seems to be a driver who can deliver such laps under significant pressure too and with a new proposed knock-out format in 2022 it could be a trait worth having.
And he has experience of a title fight, having led the 2018 European Formula 3 season for the majority of the year before a Prema steamroller in the shape of current F1 driver Mick Schumacher decimated his title hopes in controversial fashion.
Let's forget the chaotic cabaret that Ticktum often attracts. Let's also ignore the lazy social media outrage regarding his character, where one wrong move or team radio message, lands him with a barrel of abuse, all because of his past sins.
Formula E rewards fast and cunning drivers and for a team such as Dragon Penske, it must find every bit of performance it possibly can to close the gaps to their mostly manufacturer flavoured competitors.
Signing Ticktum wouldn't just be brave of Jay Penske, it could also be foresighted and possibly create a potent future asset as the team did to some extent with Guenther.
More than that, it would boost Formula E's street fighting credentials, make its post-event pits to car radio mash-ups even more unmissable and possibly also create a searing extra narrative for a championship that still needs publicity break-throughs that transcend the specialist media.