Mercedes has officially announced that it will pull out of Formula E after the 2022 season, saying it wants Formula 1 to be its sole factory motorsport focus – but keeping the door open for its FE team to continue without it.
After months of uncertainty over Mercedes' Formula E plans, it emerged on Sunday – just hours before the team and driver Nyck de Vries clinched the first FE titles to carry FIA world championship status – that the Daimler board had decided against continuing the programme into the Gen3 era that begins with the 2022/23 season.
That decision was formally confirmed by the company on Wednesday morning.
Mercedes recently announced that its automotive business would be entirely electric by the end of the 2020s – a strategy that a Formula E programme seemed the ideal complement to.
But Markus Schafer, the board member responsible for Daimler Group Research and also chief operating officer of Mercedes-Benz cars, intimated that the resources required for this transformation meant Formula E could no longer be justified and that Mercedes' ultra-successful F1 programme was a sufficient motorsport proving ground.
The Mercedes F1 team is now only one-third owned by Daimler, with team principal Toto Wolff and sponsor Ineos having the other stakes, and through a mixture of F1's cost cuts, the team's sponsorship deals and its prize money the amount of financial input required from Daimler has reduced substantially.
"At Mercedes-Benz, we have committed ourselves to fighting climate change at full force in this decade," said Schafer.
"This demands the accelerated transformation of our company, products and services towards an emission-free and software-driven future, and to achieve this, we must give full focus to our core activities.
"In motorsport, Formula E has been a good driver for proving our expertise and establishing our Mercedes-EQ brand, but in future we will keep pushing technological progress – especially on the electric drive side – focusing on Formula 1.
"It is the arena where we constantly test our technology in the most intense competition the automotive world has to offer – and the three-pointed star hardly shines brighter anywhere else.
"F1 offers rich potential for technology transfer, as we can see in ongoing projects such as the Vision EQXX, and our team and the entire series will achieve net-zero status by the end of the decade."
Bettina Fetzer, Mercedes' vice president of marketing and someone Wolff had previously suggested was critical to convincing the firm to launch its Formula E project in the first place, said Mercedes wanted to focus on AMG as its "performance" brand rather than the EQ electric range.
"Over the last two years, Formula E has enabled us to showcase the Mercedes-EQ brand in a highly endemic and truly innovative format," said Fetzer.
"On a strategic level, however, Mercedes-AMG will be positioned and strengthened as our performance brand through its close alignment to our record-breaking Formula 1 team, and F1 will be our company's works motorsport focus for the years ahead."
Concerns about Mercedes' future in Formula E had first emerged when it held back from signing up for the Gen3 rules by the original end of March deadline.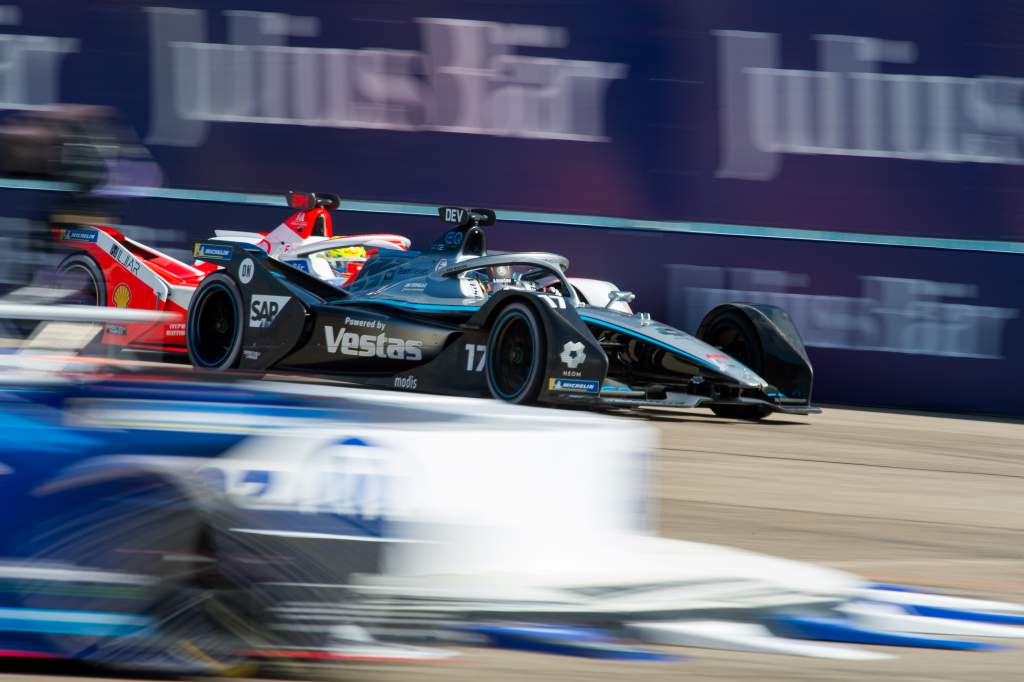 An arrangement was made for it to still get access to the technical data that was originally reserved only for teams that hit that deadline, amid hopes that the delay was just a matter of Daimler board processes rather than a true threat to Mercedes' Formula E involvement.
But with the situation dragging on, last month The Race revealed that efforts to ensure the team could continue independently without Mercedes factory involvement had begun.
Wolff himself is thought to be central to that project. Speculation has suggested that his F1 partner Ineos could be involved, or that Lawrence Stroll could use the team as a vehicle for Aston Martin's electric brand Lagonda to join Formula E. Wolff is also a shareholder in Aston Martin.
During the last year Mercedes has brought the Formula E team onto the same Brackley site that its F1 programme operates from, and has made a number of major technical signings including ex-F1 figures Nick Chester and Peter McCool. Chester has continued attending Gen3 technical meetings on Mercedes' behalf.
Mercedes' exit statement confirmed that efforts to ensure the team had a future were underway.
"The team's leadership group has begun exploring options for the team to continue competing in the series during the Gen3 era, including a potential sale to new owners," it read.
Mercedes team principal Ian James also made reference to that 'rescue project' in his quotes in the statement.
"We have been extremely fortunate to enjoy the support of Mercedes-Benz in building a class-leading Formula E operation over the past few seasons," he said.
"I would like to thank the company for its trust and support in our journey so far – and all the way through to what we hope will be a successful conclusion to Season 8 [2022] with a strong championship challenge.
"Although Mercedes-Benz has decided to leave, we recognise the value and power of Formula E; therefore, we will be exploring the best options for the team to continue competing beyond Season 8."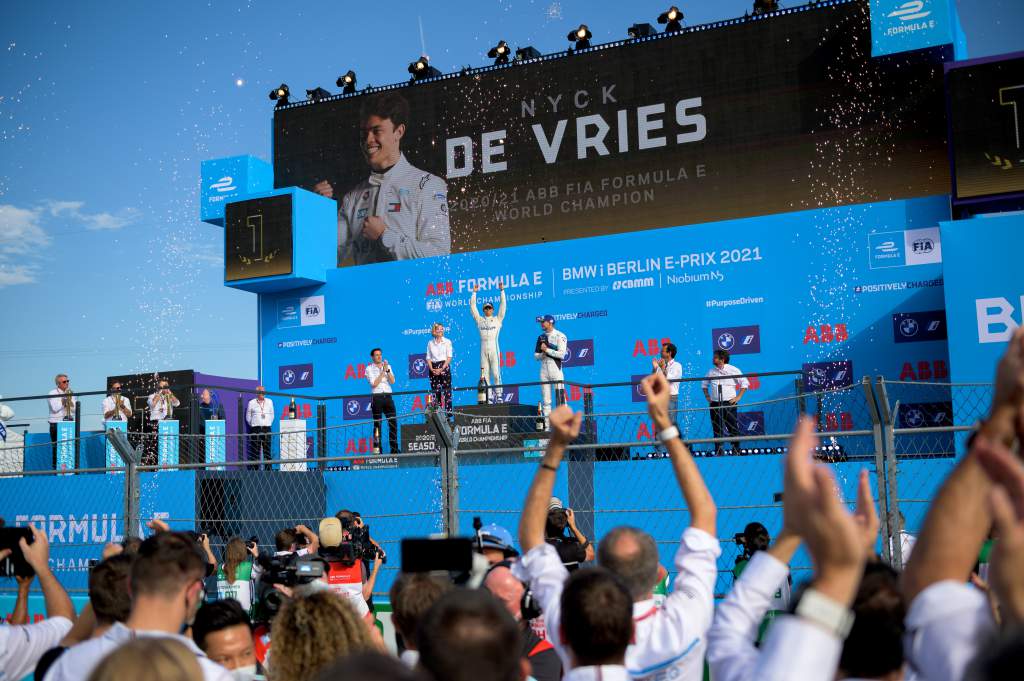 Mercedes will leave Formula E having only been present for three seasons in a works capacity.
Its long-time partner HWA entered a team in the 2018/19 campaign as an exploratory effort to prepare the ground for the full factory programme that began last season.
That culminated with a 1-2 finish for Stoffel Vandoorne and de Vries in the 2019/20 finale in Berlin – a result that meant Mercedes finished its maiden season third in the teams' championship and with Vandoorne as runner-up in the drivers' standings.
It started the 2021 season in dominant form with de Vries in the Diriyah opener, and then finally emerged on top of a wildly topsy-turvy campaign that culminated with an 18-way title decider in the Berlin finale weekend.
Mercedes' exit follows Audi and BMW's decisions to quit Formula E at the end of the current season.
Both will still temporarily be represented in the series via their equipment, with BMW's former works team Andretti continuing to run its kit for 2022 and Audi customer Envision doing likewise with its supplier's cars while both teams hunt for new partners for Gen3.
But Audi's factory entry is currently set to drop off the grid completely, reducing the field to 22 cars, because efforts to find a new team to take over that slot have yet to pay off.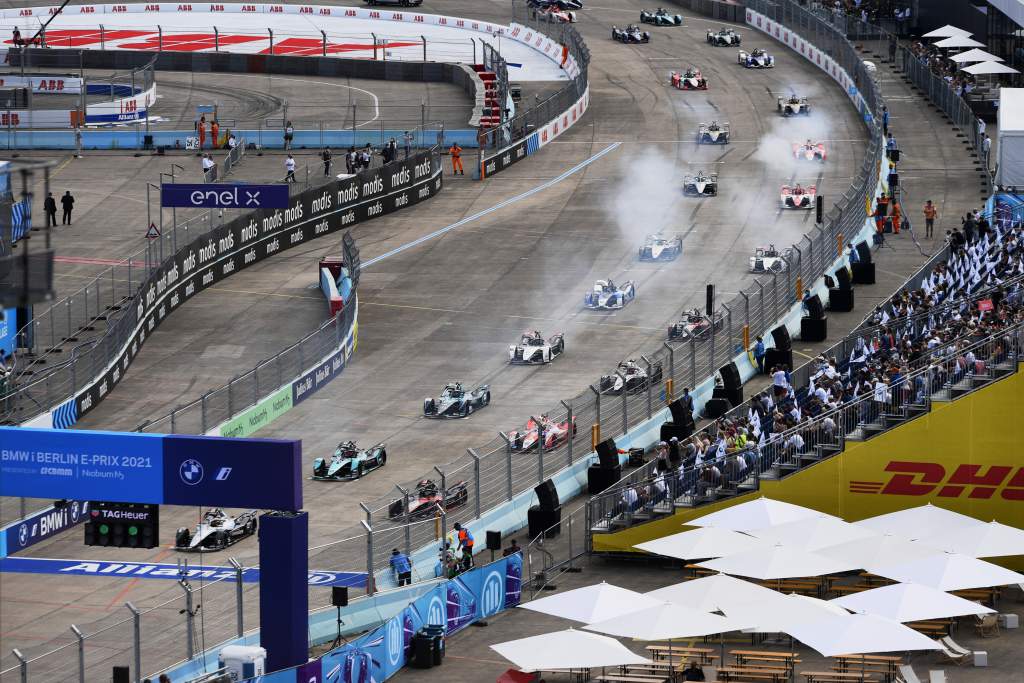 Formula E's other major manufacturers – Jaguar, DS, Porsche and Nissan – have all committed to Gen3, as have Mahindra, NIO333 and Dragon Penske.
Series CEO Jamie Reigle said Formula E still had ample manufacturer support and would be in a stronger position under future regulations as costs were reduced.
"Mercedes have been a valued partner to the ABB FIA Formula E World Championship during Gen2," he said.
"We look forward to working with the team to explore options for their entry for Gen3 which commences from 2023.
"Six of the world's leading manufacturers are committed to Formula E's Gen3 technology roadmap and expanding calendar of global cities.
"In partnership with the FIA, we will introduce financial regulations to enhance the financial sustainability for Formula E's teams and manufacturers, ensuring our sport continues to serve as the driving force in the shift to electric mobility."