Team principal positions in Formula E become available on an extremely rare basis.
But at present two of those plum roles are up for grabs ahead of the Gen3 era of motorsport's newest world championship.
Dilbagh Gill and Jerome d'Ambrosio's recent departures from these roles at Mahindra and the Venturi team that's becoming Maserati open up some tantalising opportunities for ambitious individuals keen on a high-profile position.
Formula E previously had what was thought of as an immovable spine of team principals spread throughout its competitors.
The aforementioned Gill, Envision's Sylvain Filippi, Techeetah's Mark Preston, Jaguar's James Barclay, Andretti's Roger Griffiths and Dragon Penske's Jay Penske are all ever-presents in Formula E, each applying their positions as figureheads at their teams with very different methods and manners.
Now though, two new personalities are set to soon take on those key roles.
The Race looks at those that are either currently rumoured to be in the running or could come into the frame ahead of the 2023 season.
EXPERIENCE COUNTS
Mark Preston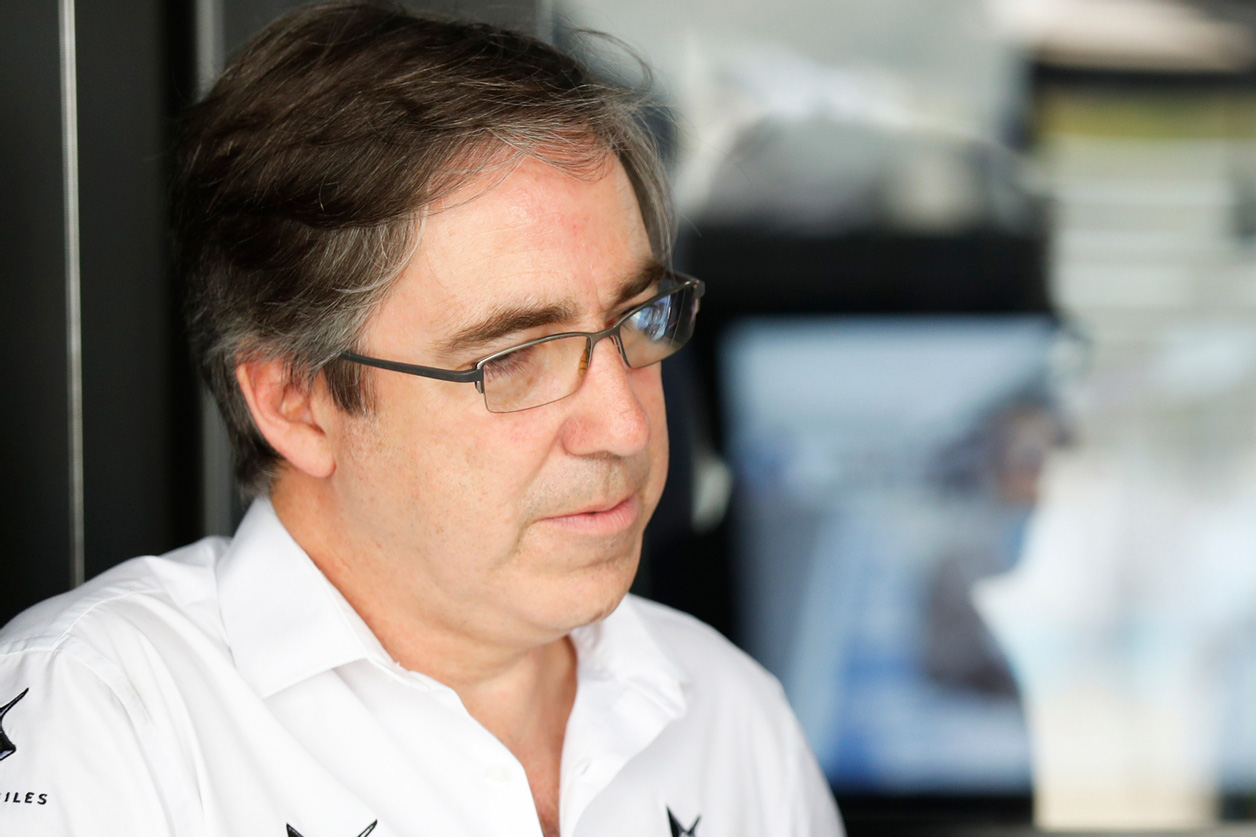 Current Techeetah managing director Preston has a wealth of experience as a technical lead and a team principal with among others McLaren, Super Aguri in Formula 1, Super Aguri Formula E and most recently Techeetah and DS Techeetah.
Preston was team principal for DS Techeetah in its glory years from 2018-20 before moving to the position of CEO when the DS and Techeetah elements effectively restructured the running of the team for the 2022 season.
A visionary technical force, who worked in close partnership with commercial guru Keith Smout to fast-track Techeetah from a start-up to multiple champion, Preston would be considered an initial safe pair of hands for Mahindra's post-Gill era as it enters Gen3 with fresh elements such as Abt as a customer and past champion Lucas di Grassi as one of its drivers.
Dieter Gass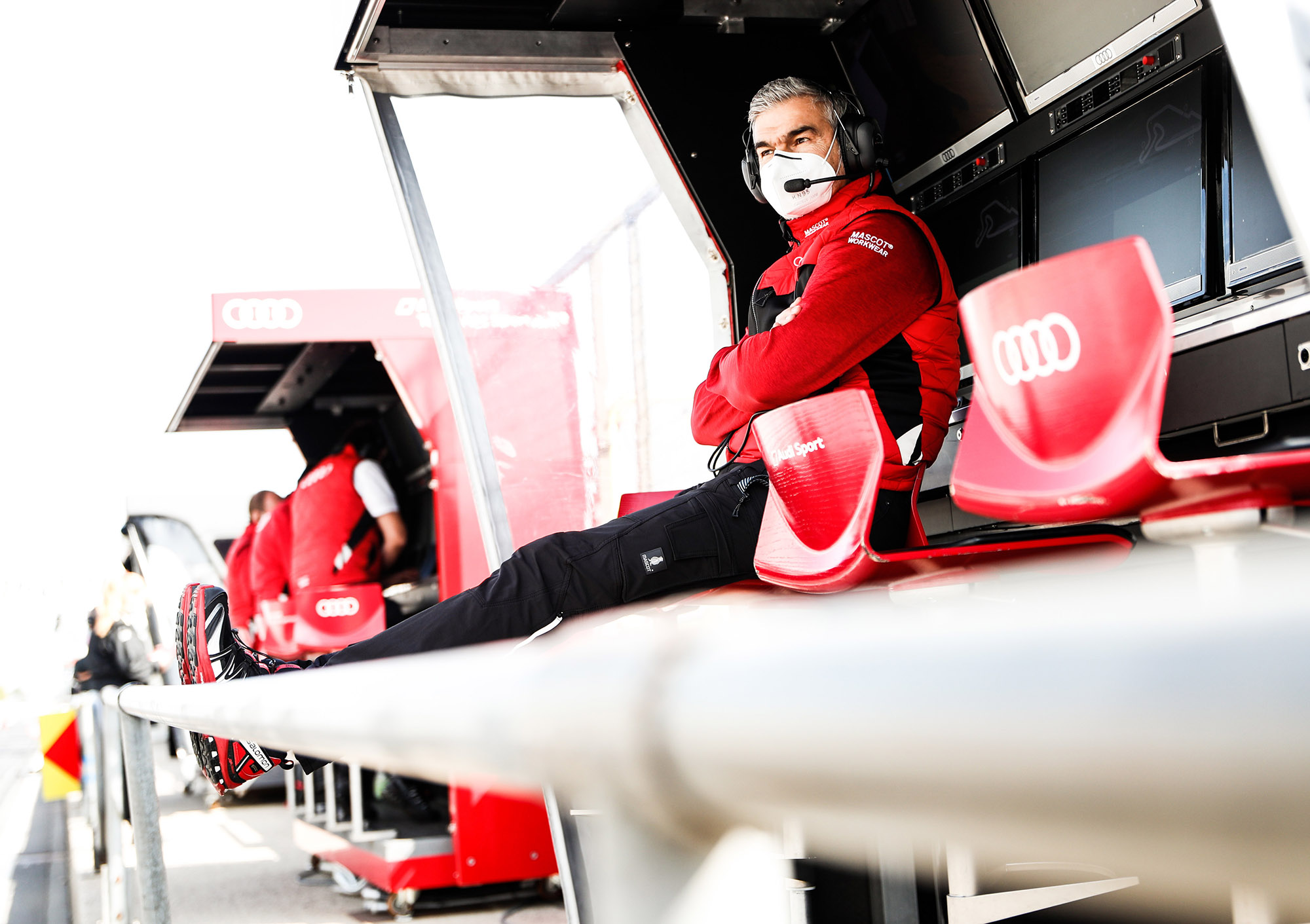 Ex-Toyota and Audi big-hitter Gass is a logical target for either Mahindra or Maserati and he'd bring knowledge and savvy in organising successful operations.
Like Preston, Gass is technically adept having cut his engineering teeth at Audi before an eight-year spell as an engineer at Toyota in F1 in the 2000s.
A brief period with the Lotus F1 team in 2010 preceded a return to Audi. He led its DTM programme before becoming the Head of Audi Sport in 2017, a role in which he supervised the Formula E entry before it was canned in 2020.
Gass is, on paper, probably the most logical choice for either of the two team principal positions available at present, although a personal love for Formula E never really shone through when he was directly involved in it.
A link up with former colleague, Thomas Biermaier, via the Mahindra/Abt axis could be attractive as the two are known to have got along famously in the DTM and in the Formula E partnership days via the Audi Team Abt Schaeffler project.
Gary Ekerold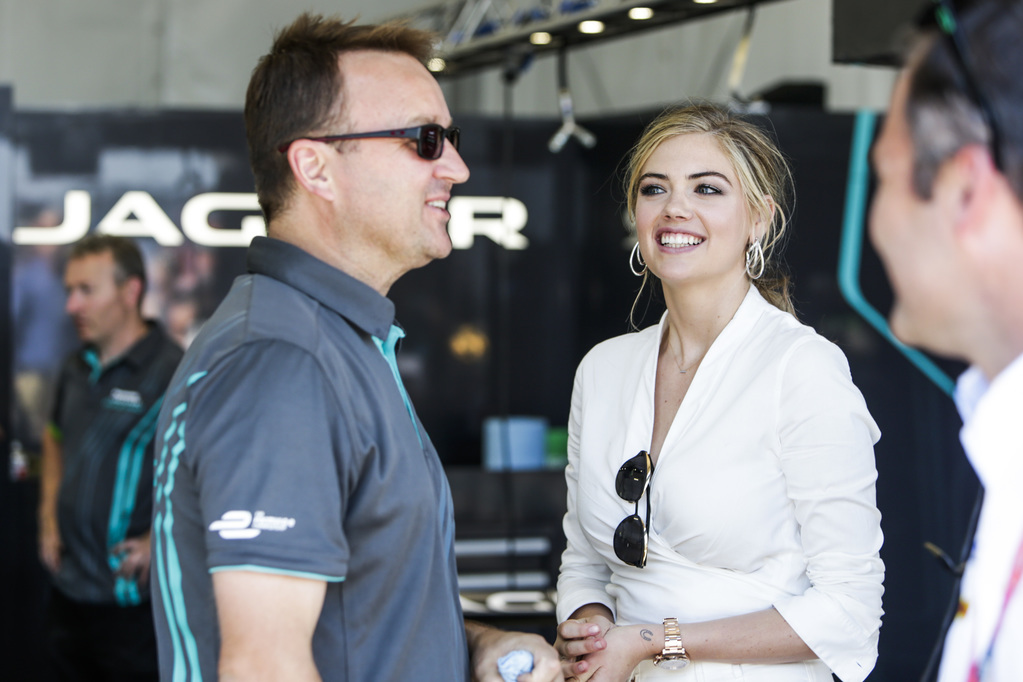 Jaguar's sporting manager and a senior director at Williams Advanced Engineering, Ekerold has been a regular personality in the Formula E paddock since day one.
He has the credentials to fill a team principal's position after heading up his own World and British superbike team for several years in the previous decade before joining Williams, initially as finance director, in 2007.
Ekerold has by far the best experience in commercial matters of those seemingly available within the paddock.
This attribute allied to an intrinsic racer's sensibility would make him an intriguing fit for either of the opportunities currently available.
Delphine Biscaye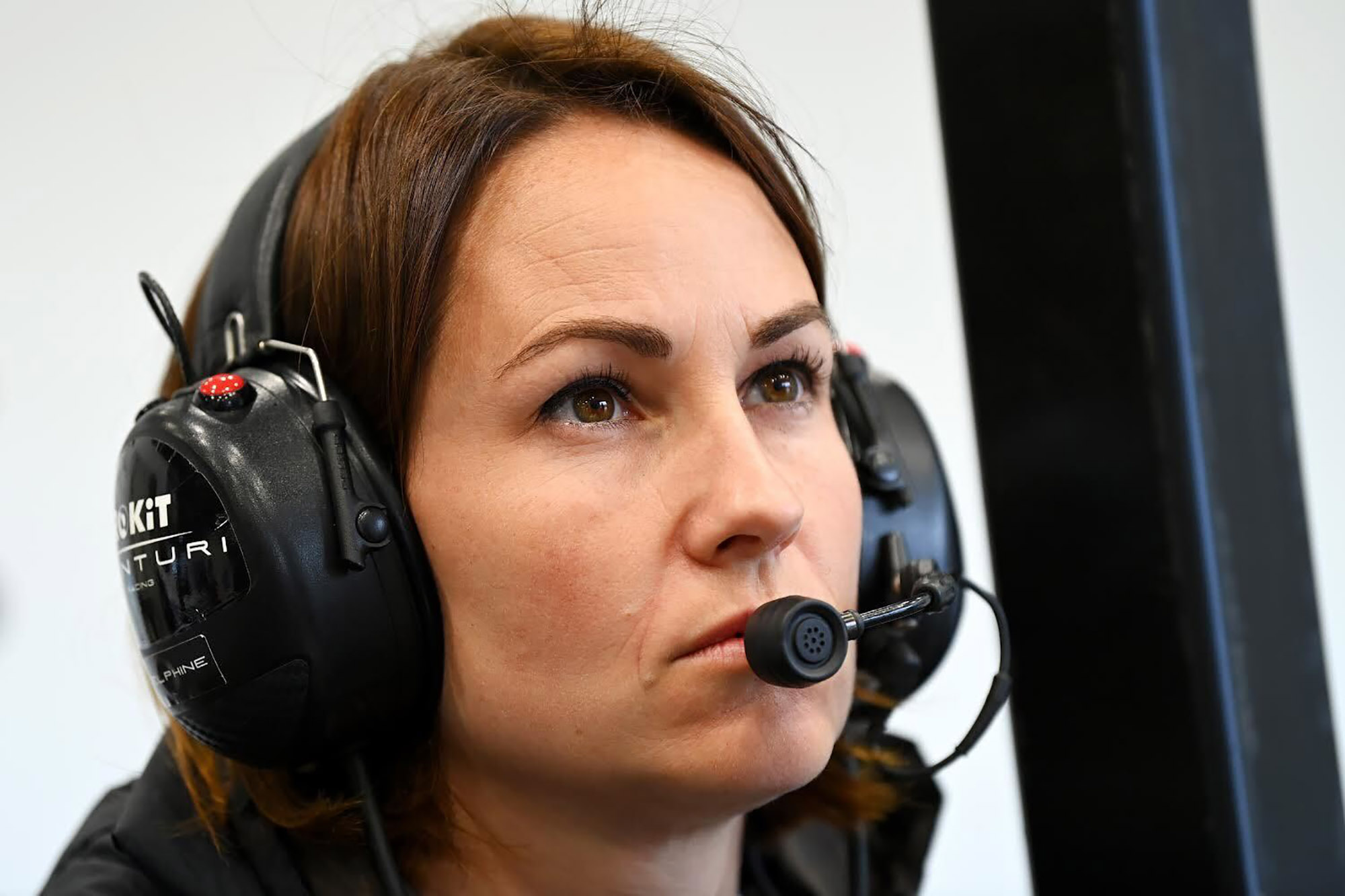 Biscaye has been part of the Venturi story from an early stage and has both a strong technical and sporting background in Formula E with the team.
A couple of years at Williams preceded her decade long career at Venturi in which she has been a project manager for Venturi Automobiles and a logistics and team manager for the Venturi Formula E team since 2016.
Over the last few seasons, she has taken on a more prominent role in calling races for the team as her profile has grown during a period that culminated in Venturi's most successful season to date in 2022.
On paper Biscaye seems an obvious choice there given her track record and dedication to the team with which she has become synonymous.
Eric Boullier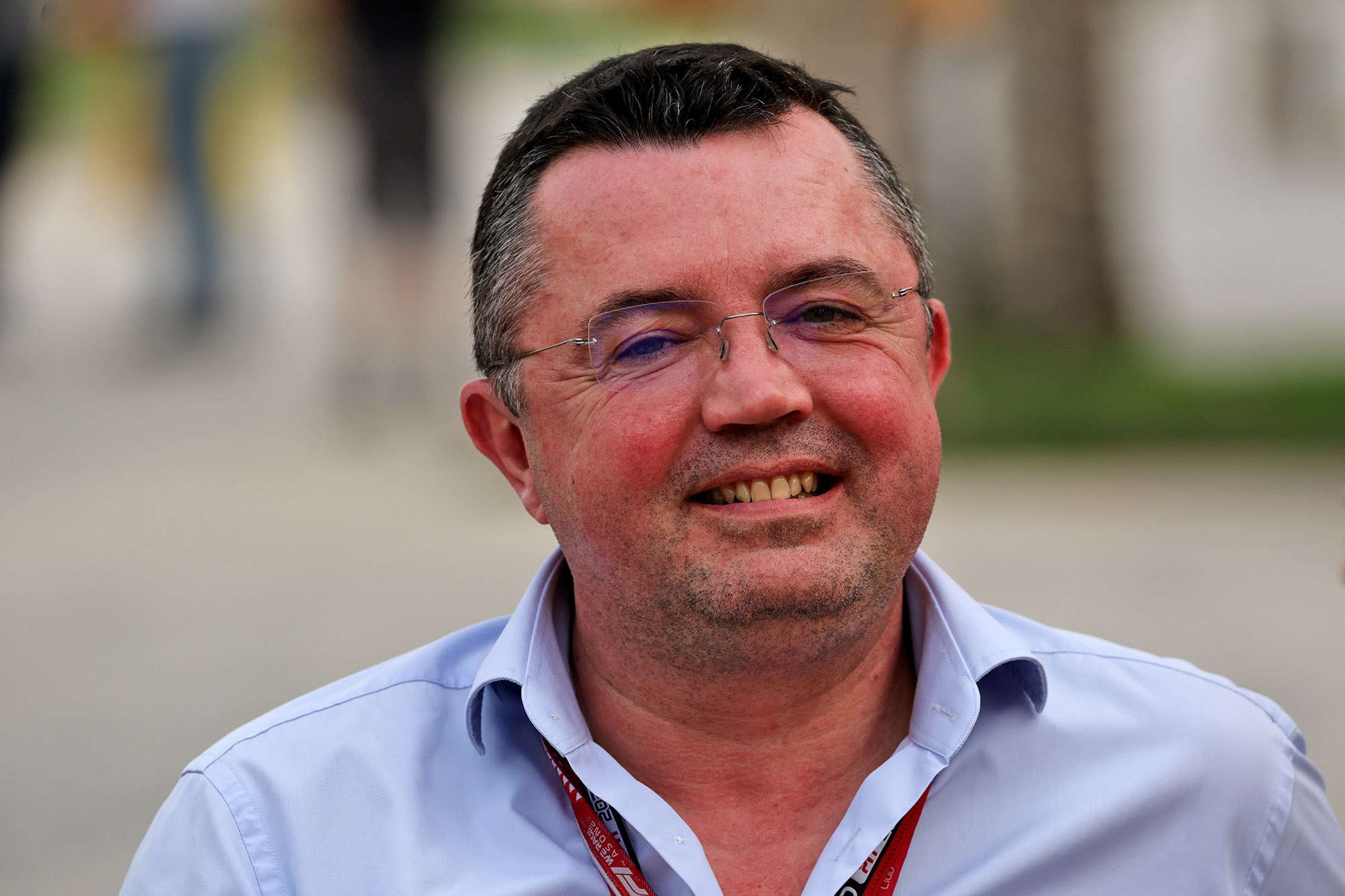 The ex-DAMS, Lotus and McLaren chief has been looking into getting back to a high profile role for a while after three years as managing director of the French Grand Prix.
That role now seems somewhat redundant after it was left off the 2023 F1 calendar, although it might get a reprieve in 2024. That though is likely to be too long for Boullier to stall his career, with the presumption being that he wants to be part of a team on the international stage once again. Could that be in Formula E?
Maserati would seem to be the much more likely angle for him to consider a return to that challenge, and he fits the criteria of both technical knowledge from his time as an engineer with DAMS and of sporting management roles from his time in F1.
THE EX-DRIVERS
Tiago Monteiro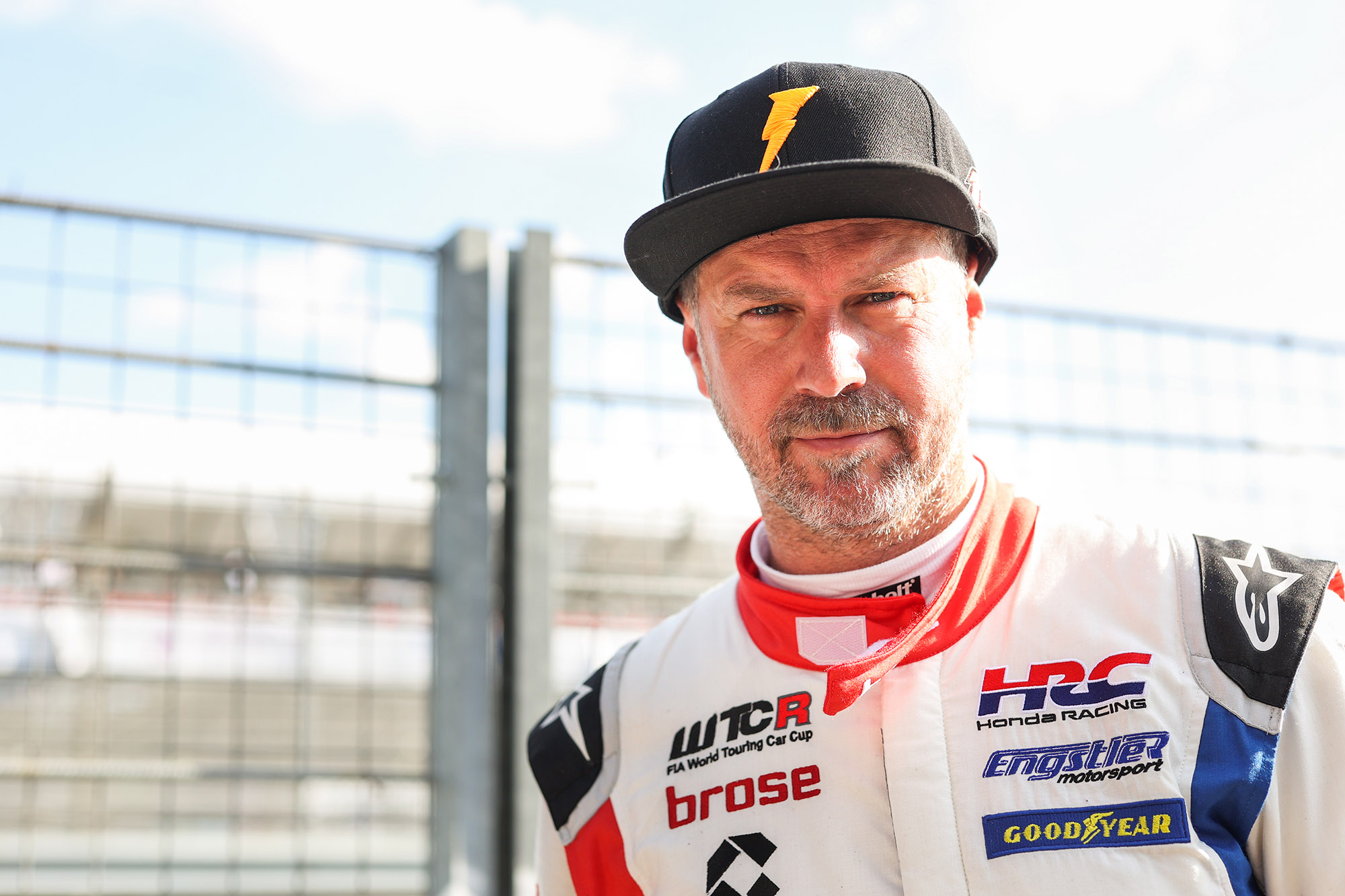 Currently part of Honda's World Touring Car line-up, Monteiro is approaching the end of his competitive racing career. This entrepreneurial spirit may find it difficult to turn down the right offer to take his racing story to a new level.
The former Midland and Jordan F1 driver branched out into driver management around a decade ago and has been an important part of 2020 Formula E champion Antonio Felix da Costa's career, as well as others including recent Nissan FE signing Norman Nato.
Respected and admired in all paddocks he frequents, Monteiro would bring a sharp eye for detailing and a sporting sensibility that is rare to find.
Monteiro has previous international team management and co-ownership experience vis involvement in the Ocean Racing Technology squad that ran in junior single-seater series a decade ago.
James Rossiter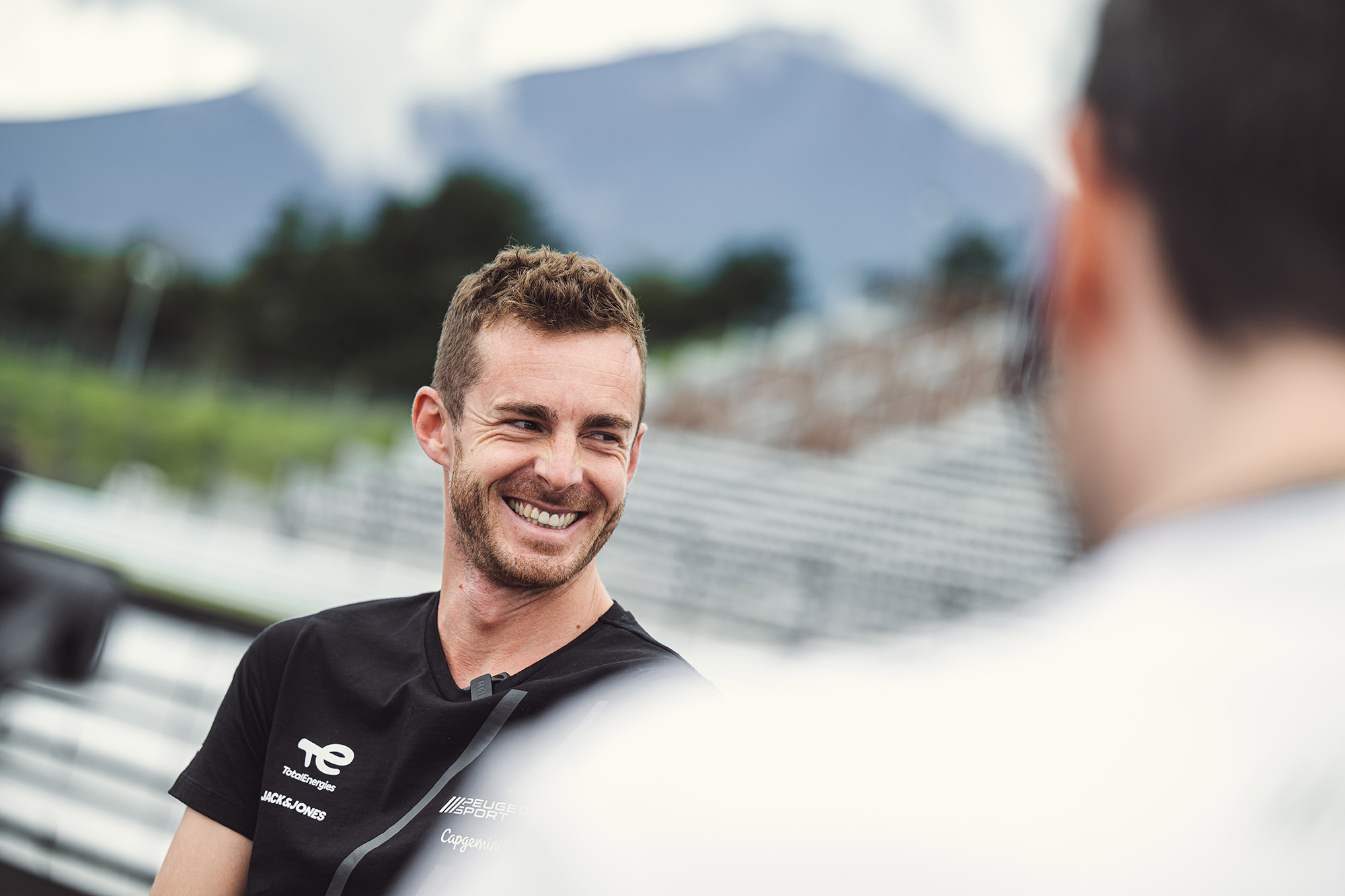 Rossiter has grown substantially in his role on the sporting side at DS Techeetah in recent seasons as he juggles development work with still being an active driver.
Anyone who witnessed his performance with the Peugeot 9X8 at Fuji earlier this month will attest that he still has a great deal to offer as a driver.
But with the recent signing of Nico Mueller to the Peugeot Hypercar project for 2023 the feeling is that Rossiter will focus much more on his non-driving role in the future.
Could this be at the helm of Maserati's foray back into international motorsport via the same team that finished runner-up to Mercedes EQ in the last FE season?
It certainly could, because quite apart from Maserati being owned by the same company – DS – that Rossiter has represented in various roles over the last five years, he would absolutely be a shrewd and instantly respected addition to continue the clear and calm approach of d'Ambrosio.
Pedro de la Rosa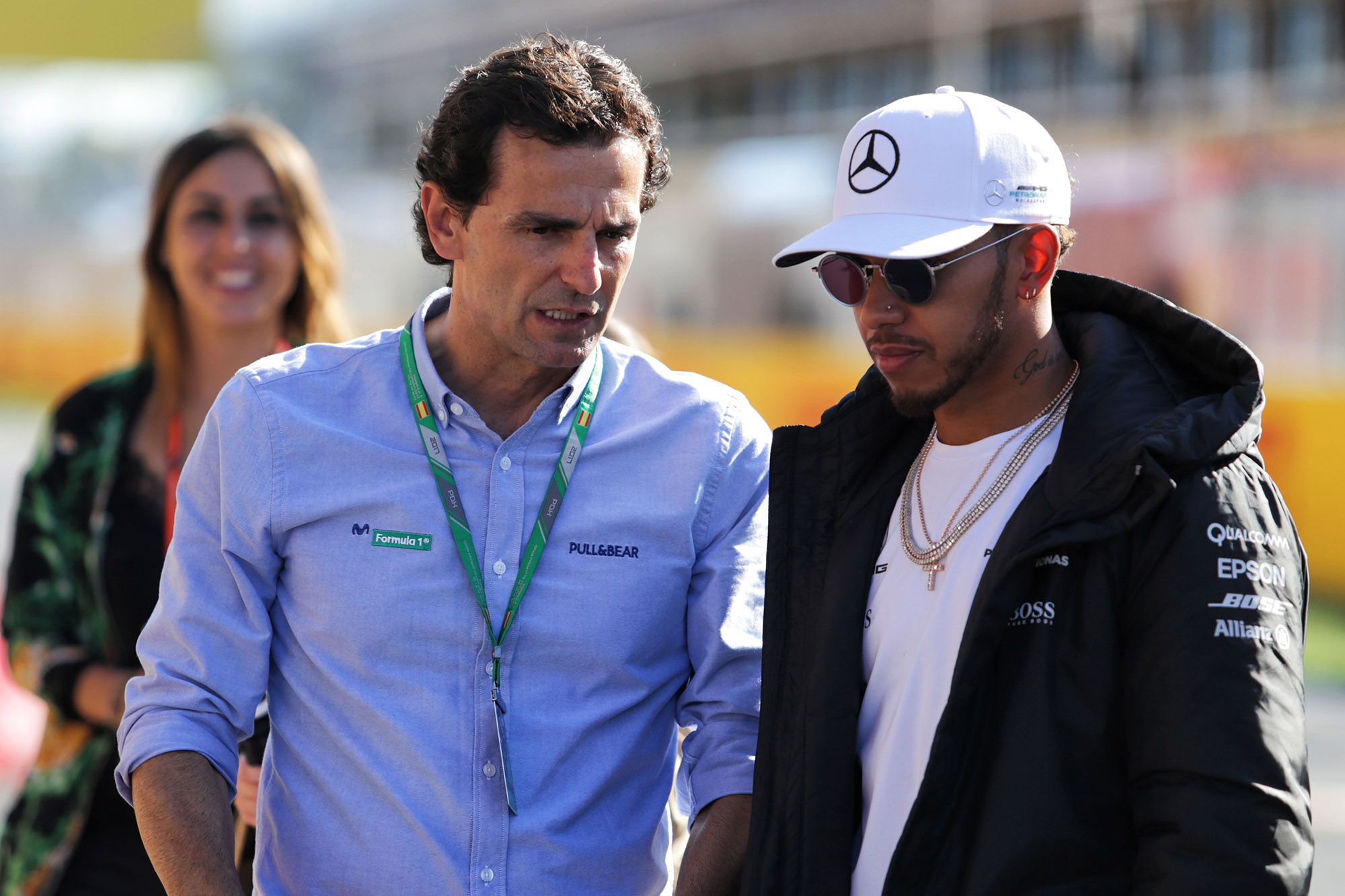 De La Rosa surprisingly decided to cease his work with DS Techeetah in 2020 after holding what was really a consultative role as a sporting director in the title winning team.
Just as he performed as a driver, de la Rosa was silky smooth in the way he operated, although he could be feisty when needed, especially when arguing his drivers' or his team's cases to stewards!
De La Rosa left Formula E to focus on his family and other business interests. He's now believed to be open to other possibilities outside his F1 co-commentating and pundit commitments with Spanish TV.
Among the ex-drivers who might be considered for a position he, along with Rossiter, has by far the most experience in a successful Formula E set-up.
Nick Heidfeld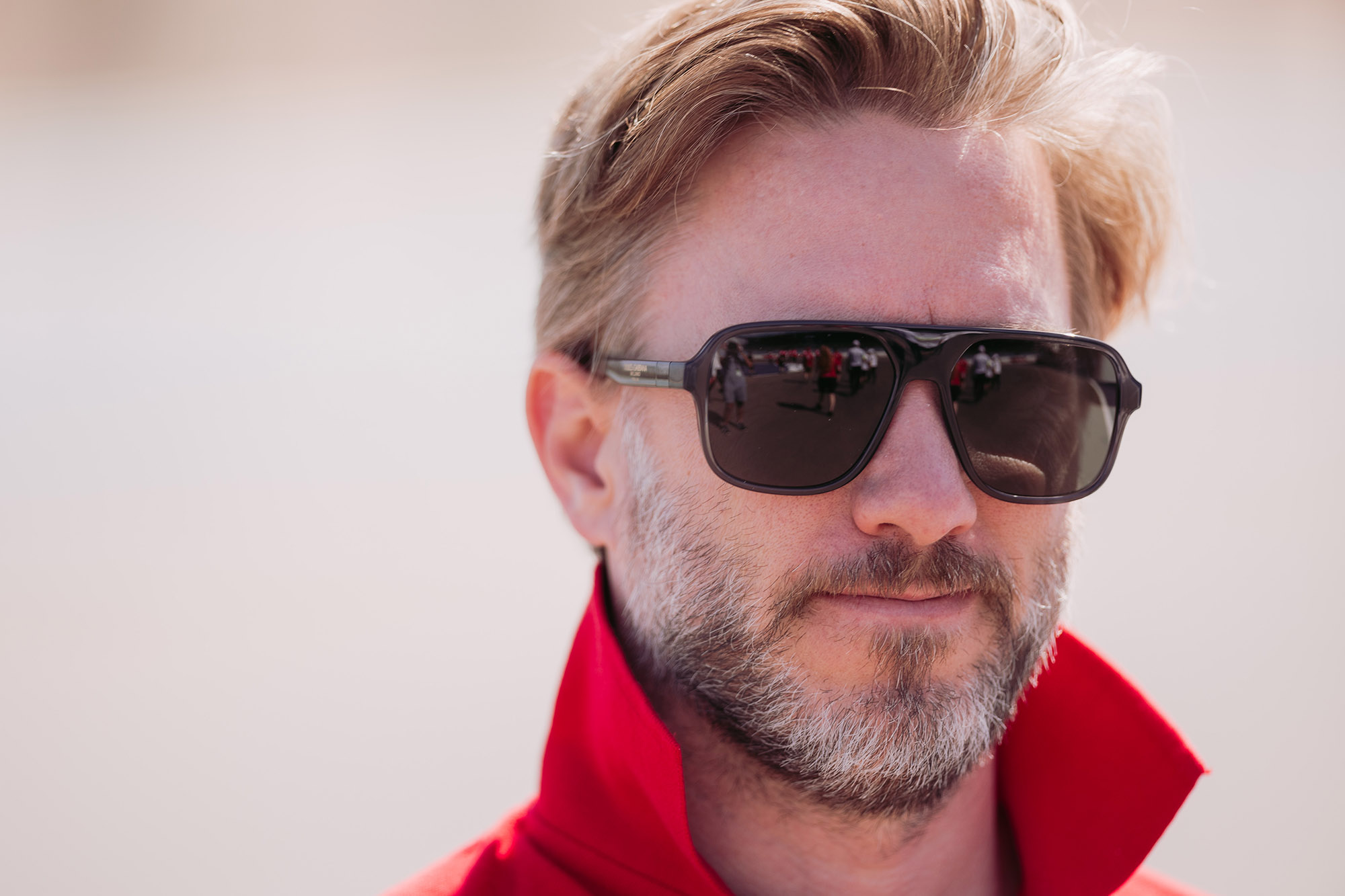 Heidfeld is included primarily for his links with Mahindra but the reality is that he is a rank outsider for any team principal position.
This isn't because of a perceived lack of experience or aptitude but more that he has never given any hint of being interested in such a role.
Plus he was very much a Gill-man when it came to his work with Mahindra and also in more recent years with the Mahindra-owned Pininfarina automotive design business.
Heidfeld doesn't seem to be a natural fit for a team boss role. However, he does have a strong eye for detail and quiet appraisal which alongside perhaps a CEO figure could offer a great deal.
THE SURPRISE OUTSIDERS
Frederic Bertrand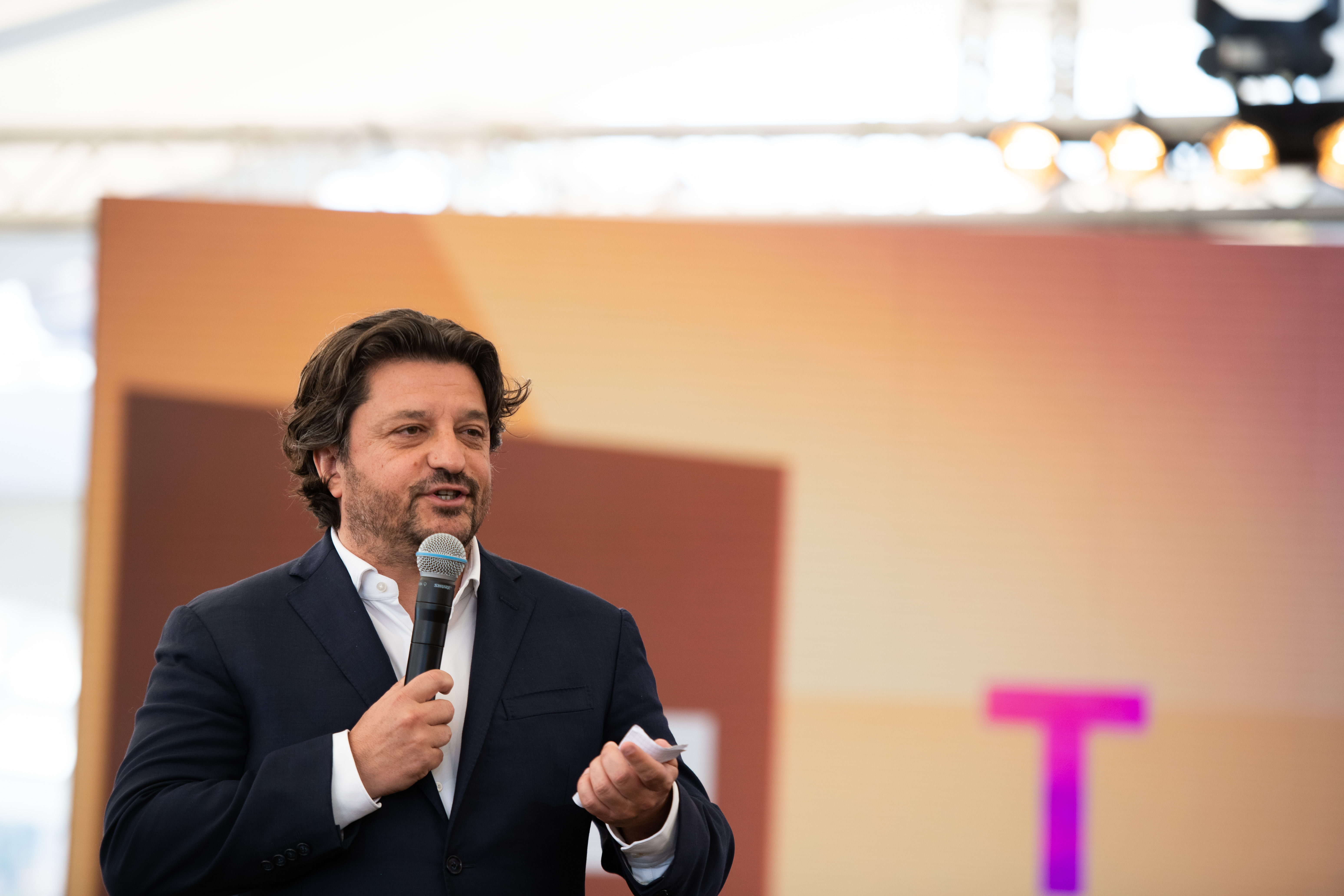 One of the FIA's most senior players, Bertrand has been an integral personality in Formula E since its inception in 2014.
Chosen by Jean Todt to oversee the day-to-day growth of the all-electric series, Bertrand has been central to that alongside senior executives at Formula E Holdings over the last decade.
Prior to working for the FIA, he was a business management leader for Renault Sport and a customer racing supremo for PSA, so he has a deep breadth of experience within motorsport going back 22 years.
Politically he would be a huge asset for a manufacturer, particularly one within the Stellantis behemoth with which he is so well connected.
Bertrand is known to have a good relationship with Maserati MSG Racing co-owner Jose M Aznar and the outgoing d'Ambrosio and would be much more likely to head Monaco way rather than be bound for Mahindra's Banbury base.
A Bertrand appointment wouldn't be without controversy, in much the same way that other FIA employees who have joined manufacturers or teams often take perceived baggage with them.
With the FIA currently in a state of significant change following the presidential switch, the once highly unlikely scenario of Bertrand moving to a team doesn't seem so fanciful right at this present time.
Scot Elkins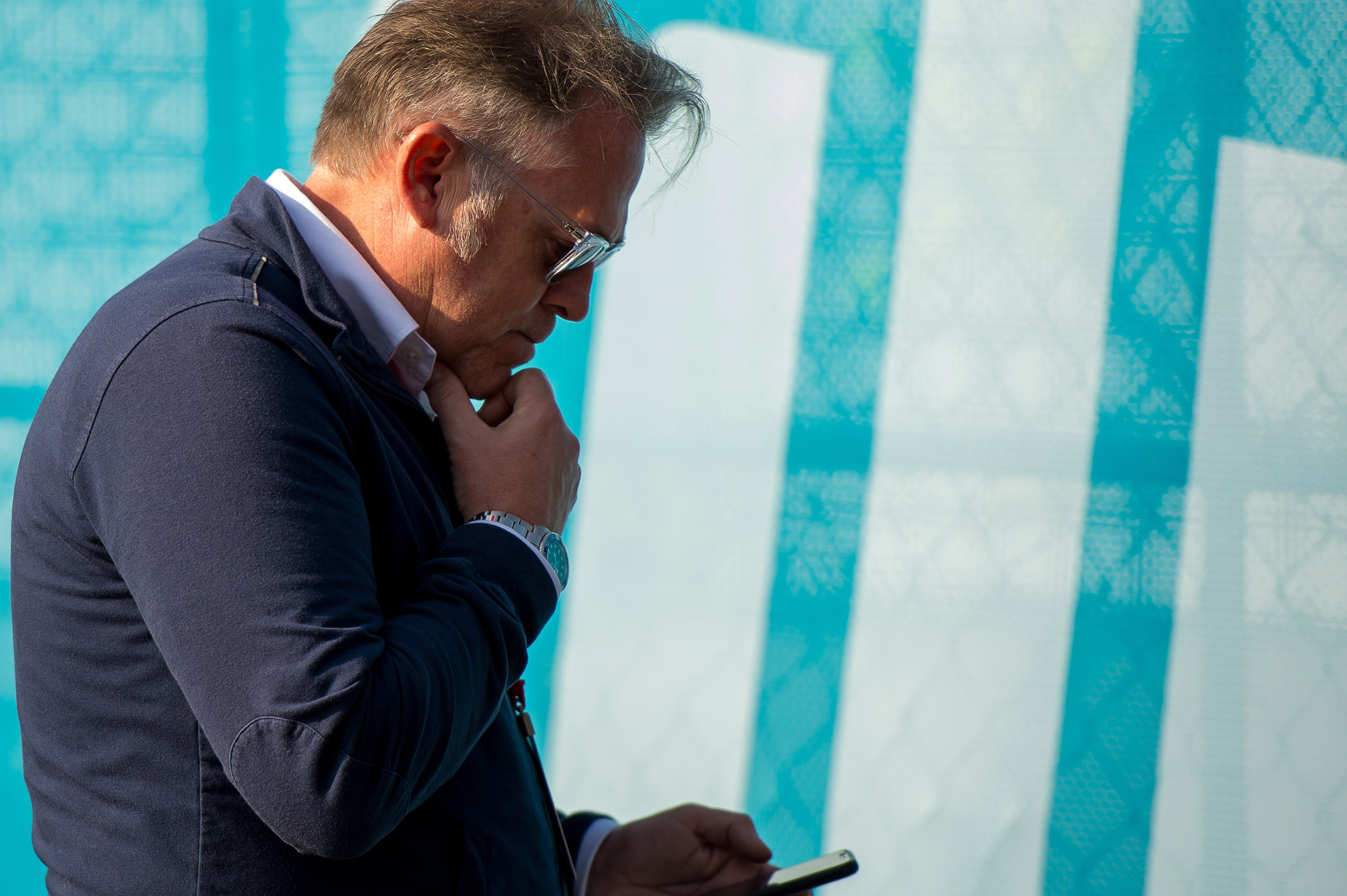 Gamekeeper turned poacher; headmaster turned school troublemaker? Now that would be fun, and also one hell of a story.
Of course, it's total fantasy and very likely won't happen. But dig a little deeper and it's not as unrealistic as you'd imagine, perhaps not now but in the future.
That's because Elkins has held senior positions in teams before, notably with Robert Yates Racing in NASCAR, and also as a technical director in Champ Car and IMSA.
Elkins has been the permanent race director for the FIA since 2018 and has garnered hard-earned and widespread acclaim for his cool management of some fraught racing and occasionally suspect sporting regulations that have needed to be adapted.
The question is more likely to be 'why would Elkins want to a be a team principal at this stage of his career?'
He unquestionably thrives on pressure but what also seems to make him tick is sharing his knowledge and experience with others, something which can be viewed either way in a team principal position.
Who else has the breadth of experience of Elkins and also garners widespread respect? That has to be attractive to any ambitious team and even if him joining one is highly unlikely surely it would at least be worth scoping out, even if it were simply to plant a seed for future activity.