The organiser of the inaugural Cape Town E-Prix say that the race will be included in the ratified 2023 Formula E world championship calendar, which is set to be made public next month.
The race, which was first mooted in 2019, was set to take place in February 2022 but was postponed in October 2021 largely due to a combination of ongoing Covid-19 issues and civil engineering works being completed in and around the DHL Stadium in the Greenpoint area of the South African city that will host the race and events moulded around it.
Now, two of the key figures in making the event happen, Iain Banner and Bruce Parker-Forsyth, have told The Race that the event will "categorically" happen next year.
A date slot of February 25, 2023, has been left open for Cape Town but it was originally not confirmed when an initial draft of the 2023 schedule was issued in June.
Banner told The Race at the London E-Prix last month the reason for this was twofold, saying that "one was we were just about to commit to track construction so we had to evidence that we would have the track finished which will be done by December 15, and secondly we were finding challenges just to put the whole barriers and fences plan together".
"This is a heavy lift for a little country like South Africa, there's a big ecosystem. But we're doing it, we will be racing on February 25," he added.
"If anyone has doubts and wants to ask where we're at, I tell you categorically this is happening, there is no doubt about it."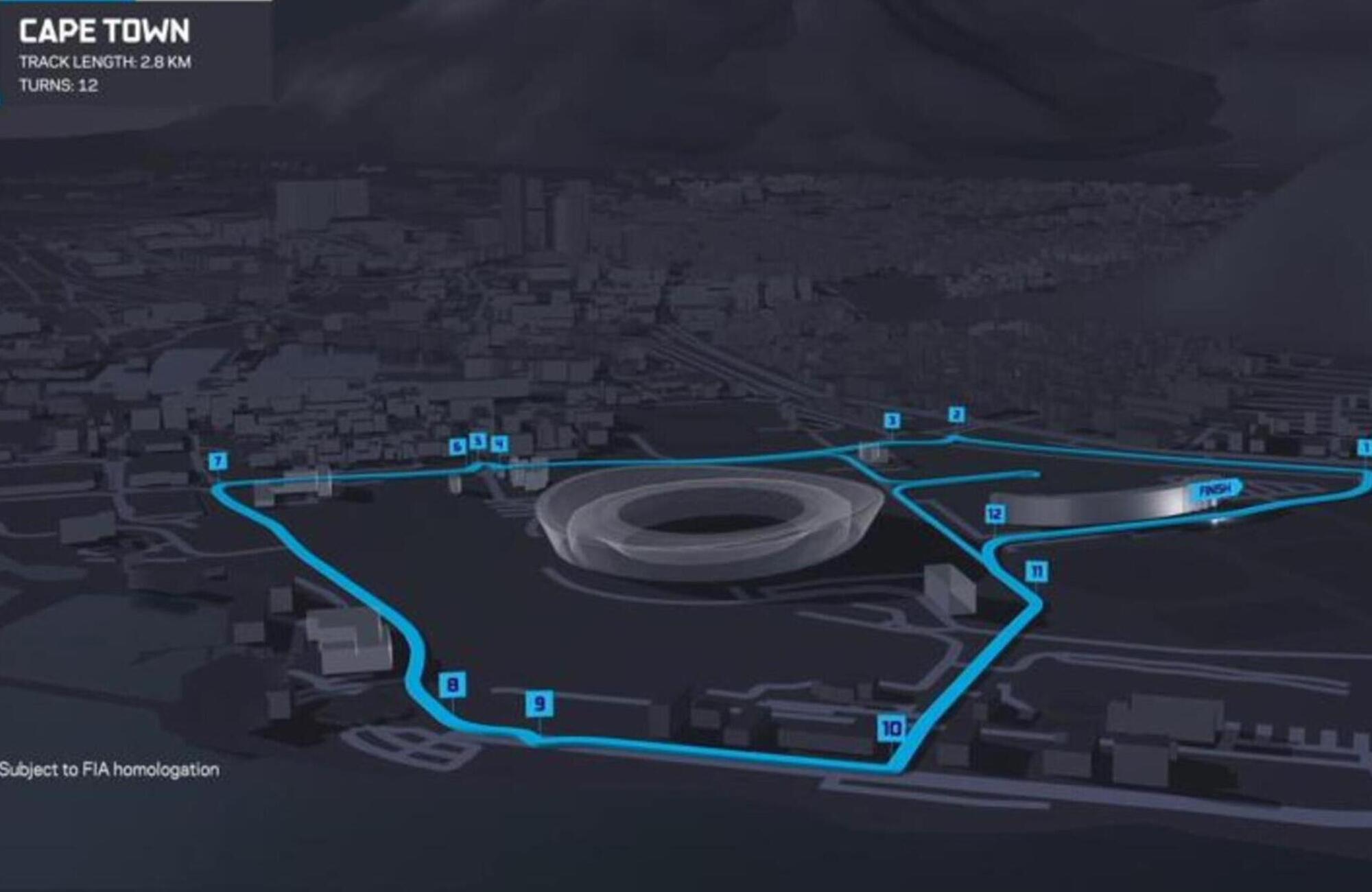 The event has strong political backing of the city of Cape Town at a mayoral and province level and the circuit is confirmed in the sports precinct, which in addition to the DHL Stadium (home of the Cape Town Spurs and Cape Town City soccer teams), also has an international standard golf course and a watersports centre.
Formula E delegations have made several trips to the site where work to expand some perimeter roads has already taken place.
"We're actually way ahead of schedule in terms of getting the track widened to the 10 metres that are required," Parker-Forsythe said.
"We will be finished by December but the main thing is the roads went 10 metres wide. So, they were brought for the 2010 world cup, soccer, so they'd put up trees and that was a massive effort because we had to convince people that we weren't going to kill the trees.
"We basically had to dig it up and move the trees and place them again. That's all been done and approved."
Sites for the E-Village and the hospitality areas are all confirmed for the event, which is being financed with private money. The organiser does not have to pay any tenant fees for racing in the sports precinct area, which is overlooked by Table Mountain and also offers a view of Robben Island.
Banner believes that a large crowd will watch the first Cape Town E-Prix, stating that he was "pretty confident we can create some magic" and that the event is planning to build "24,736 seats, exactly that number because we had to plot them and every single seat has been located because they have to be built".
"It should be close to 30,000 spectators, and we are promoting the hell out of this now because we don't want an empty seat, we want this thing sold out," he said.
"When the calendar is announced on October 19, by the Sports Council of FIA, the motorsport council, October 20 we go on sale."
Formula E is currently finalising its 2023 schedule but is known to have already told teams that plans to race at Sanya on the Chinese island of Hainan for the first time since 2019 will not happen in 2023.
It remains unclear if the vacant March 11 date that was allocated for Sanya will be used for a different event or whether a second race at Berlin in May will be added to ensure the calendar runs to the commercially crucial 18-race schedule that would be the all-electric world championship's longest ever campaign.