The returning Abt team has announced Robin Frijns and Nico Mueller as its drivers for the 2023 Formula E season.
Abt was previously Audi's works FE partner and one of the championship's founding teams. It ran Lucas di Grassi to the 2016/17 drivers' title and as Audi Sport Abt won the teams' crown the following year.
It lost its place on the grid last season when Audi pulled its factory programme and an initial effort to continue as an independent with backing from sometime Ganassi IndyCar sponsor Segi fell through.
But Abt has been able to put together a new programme for 2023 and the Gen3 era as a partner of Mahindra.
It will field two-time Formula E race-winner Frijns – who has split with Envision after four seasons and will be replaced there by Sebastien Buemi – and series returnee Mueller, both of whom have previously raced for Abt in the DTM. Frijns was best man at Mueller's wedding on Tuesday.
Frijns' deal to join Abt was revealed by The Race in May. He has not won races since his first season with Envision in 2018/19 and his relationship with the team declined during the 2022 season. His three DTM campaigns with Abt peaked with three wins and third in the championship in 2020.
---
Sam Smith on the Frijns/Envision breakdown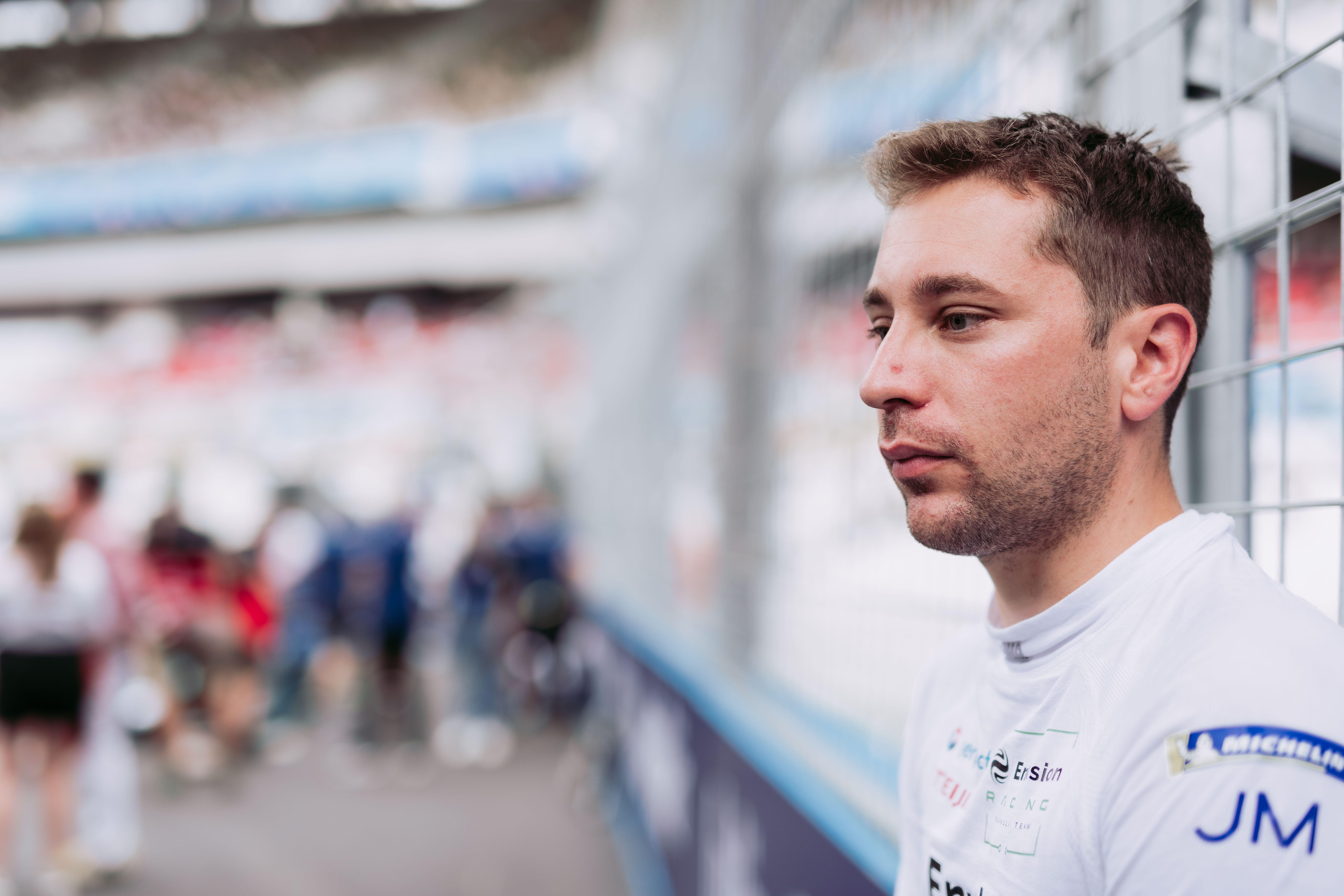 Major personnel changes within the Envision team severely unsettled Frijns, and one thing we know about the Dutch master is that he needs a settled environment to extract the best from his unique talents.
It's unclear how much blame could or should be apportioned for the way things turned out but essentially the upshot was that despite some fine drives in New York and Seoul, it was clear that any positive working relationship between driver and the top management at Envision had broken down.
It was common knowledge from the Berlin rounds in May onwards that Frijns was off to Abt.
While that probably should have eased the tension between him and his current team, it appeared to only make the situation fester even more and in the end both suffered as a consequence.
From Sam Smith's ranking of all the 2022 Formula E drivers. Read more here
---
Mueller's season and a half in Formula E so far was with the Dragon team, covering the 2019/20 campaign and first part of 2021.
He achieved some of the struggling team's best results of recent years, although his second place at Valencia was in the ridiculous race where most drivers ran out of useable energy due to the officials' mishandling of deductions for safety car periods. Fifth place in the second race of the 2021 season-opening Diriyah double-header was achieved rather more on merit, albeit helped by the qualifying format.
Despite those strong results, Mueller parted with Dragon following last year's Monaco round.
---
Sam Smith on Mueller's unhappy Dragon ending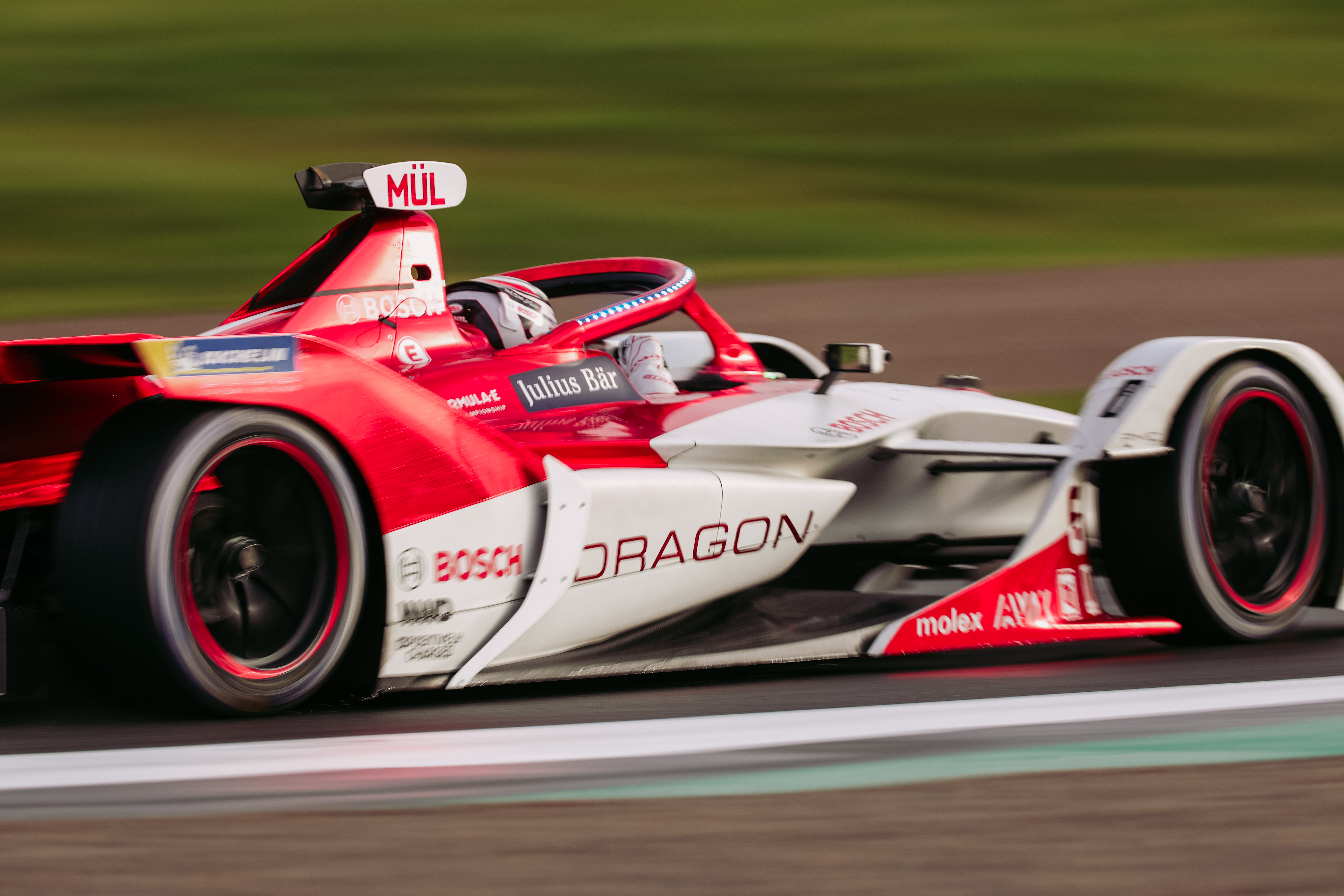 From Sam's column 'The latest victim of Dragon's directionless Formula E approach' last July – read more here
For Mueller, there will privately be a great relief in getting out of the team right now because deep down he knew he was on a hiding to nothing.
There was a gathering fractiousness about his second season at Dragon from the very outset anyway.
This is believed to have been because he let it be known that in the likelihood of any clash of dates with the DTM, he would favour it over Formula E.
The knock-on of this is that Mueller was never officially confirmed as staying with the team prior to the 2021 season beginning.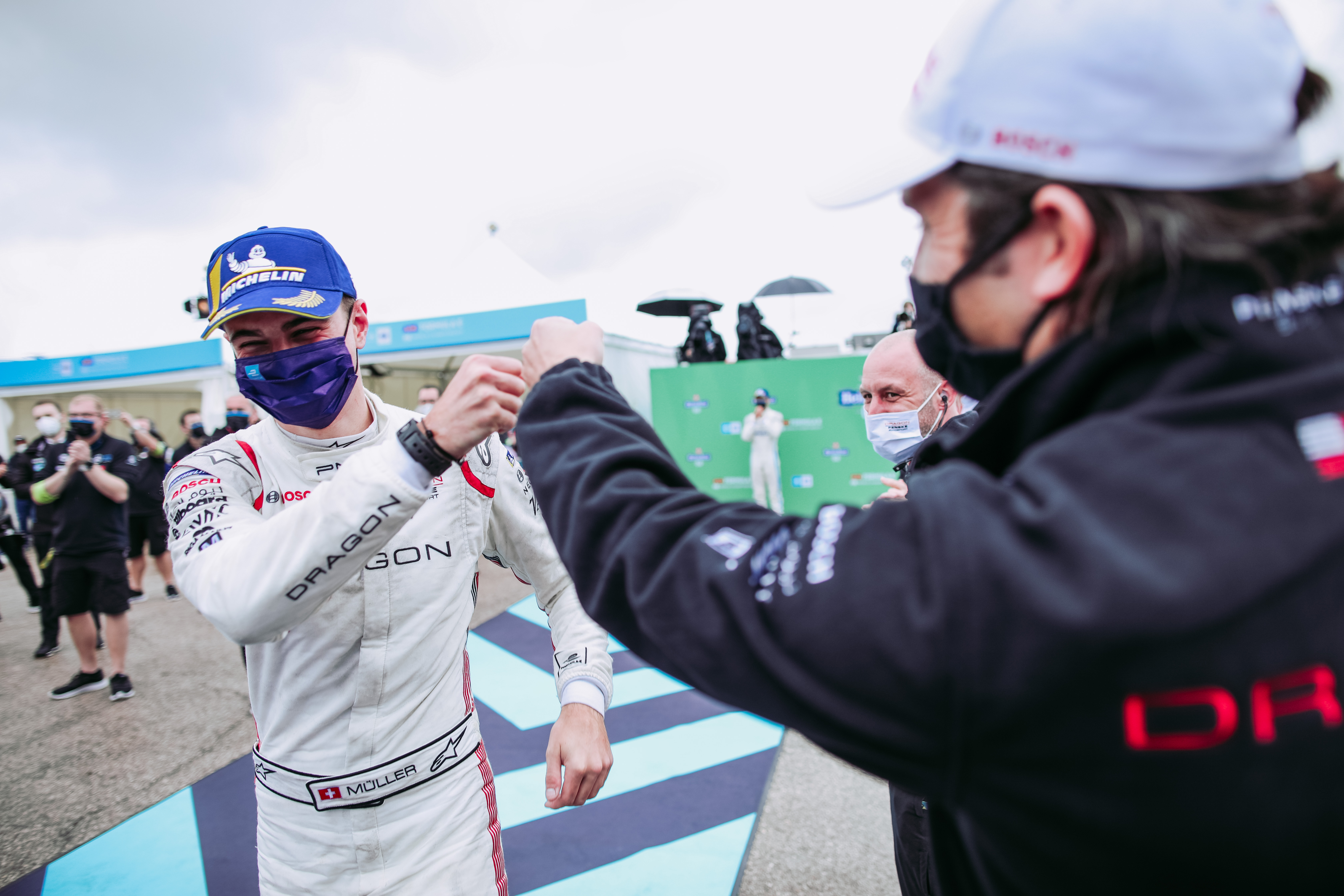 It laid out a rather uneasy relationship for the season and despite Mueller's best efforts, he was always going to be on the back foot as he had been in his initial season of 2019/20, which produced not a single point.
It was all a far cry from earlier in 2019 when Audi toyed with the idea of Mueller replacing Daniel Abt, who eventually got a final part-season before his infamous exit in May 2020.
There will be many up and down the pitlane hoping Mueller can return to Formula E in the future.
---
It's no surprise that Abt has given Mueller that opportunity for a Formula E return, as it knows him well and has been very successful with him in the past.
He spent five seasons in its DTM team, finishing runner-up in the championship to another 2023 Formula E returnee – new McLaren signing Rene Rast – in both 2019 and 2020.
"Robin and Nico were our absolute dream team right from the start, because they have everything we need for our Formula E comeback: speed, experience and the right spirit," said team managing partner Hans-Jurgen Abt.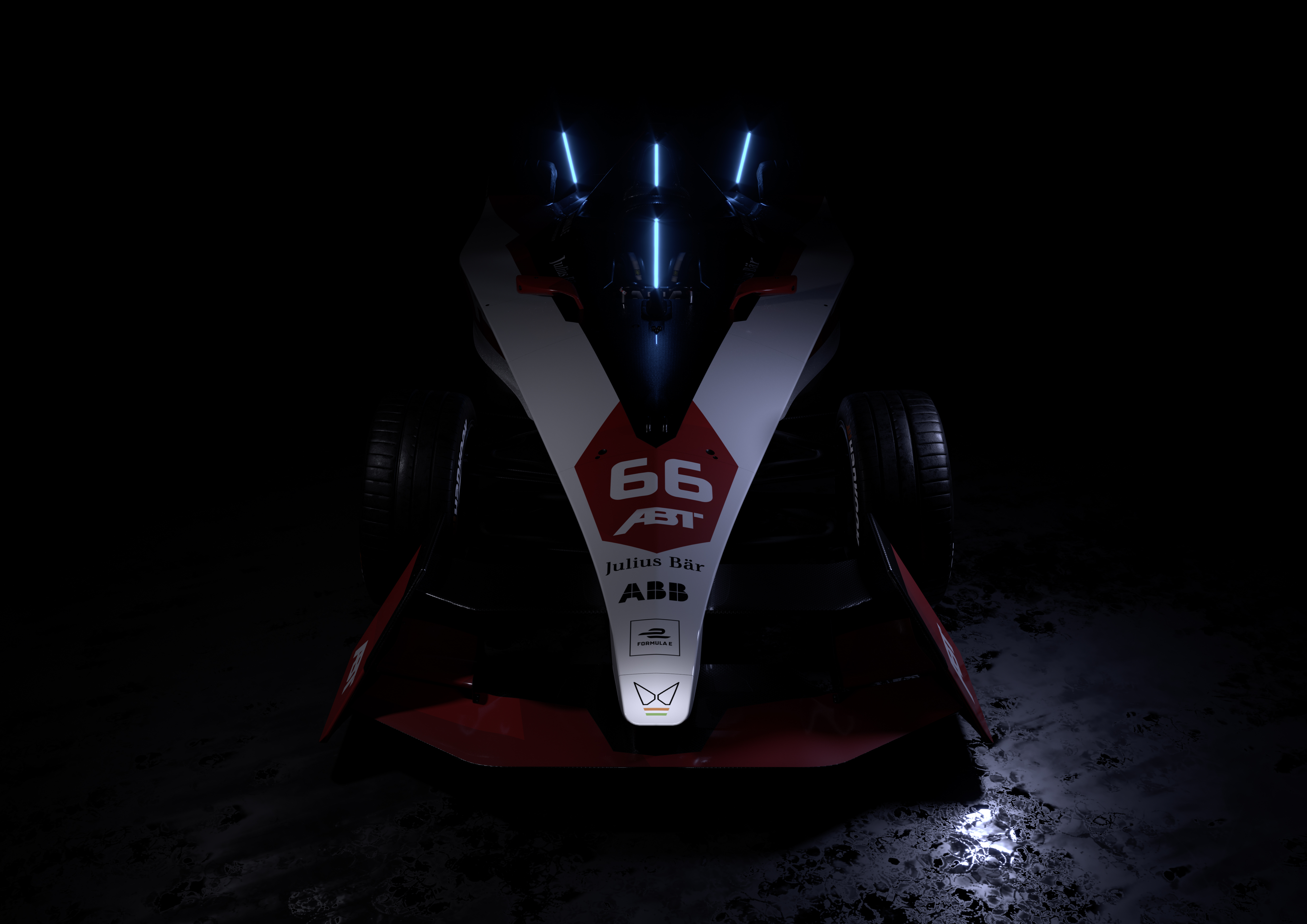 "If we want to hold our own against the big factory teams in the new season, we need a small and powerful team. And that's where Robin and Nico fit in perfectly."
Mueller has focused on sportscar and GT racing since parting with Dragon, racing for Vector Sport in the World Endurance Championship's LMP2 class and for Team Rosberg in the DTM this year.
REMAINING GAPS ON THE 2023 GRID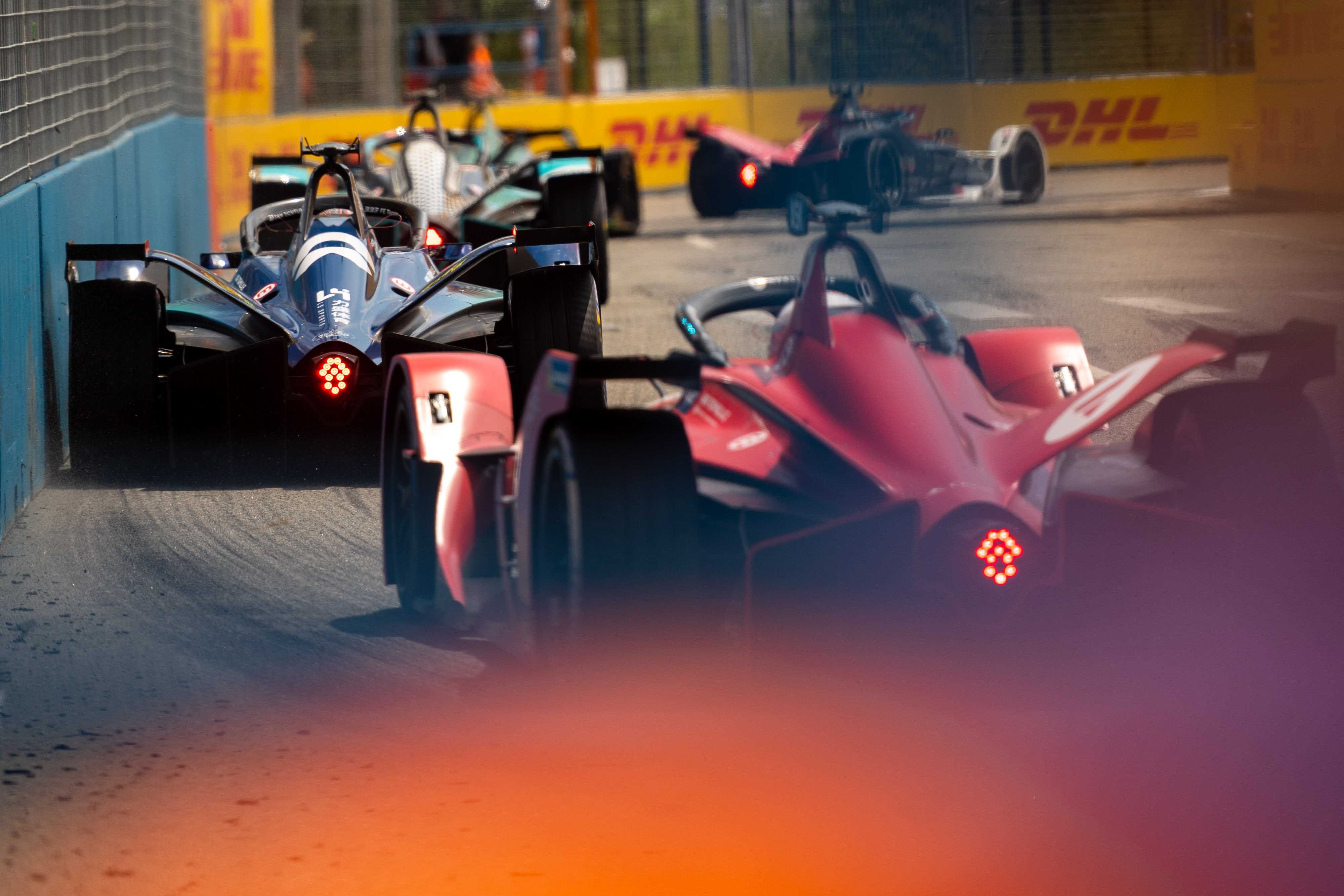 Abt's news continues the anticipated flurry of Formula E driver announcements following the end of the 2022 season, with Rast's McLaren deal and Nissan's choice of Sacha Fenestraz and Norman Nato all confirmed on Tuesday.
Buemi's move to Envision is not expected to be officially announced for some weeks yet but the deal is done. The same applies to champion Stoffel Vandoorne's agreement to join Jean-Eric Vergne at the factory DS effort that will now run in partnership with Penske.
Four teams' line-ups aren't settled.
Andre Lotterer is expected to switch from Porsche's factory team to its new customer Avalanche Andretti to replace Oliver Askew, though the deal has not been completed yet.
McLaren is still deciding who will partner Rast given Felix Rosenqvist – who it initially declared it could switch from its IndyCar team to its new FE one if it wished – would rather stay in IndyCar even if it's not with McLaren. Current NIO 333 driver and long-time McLaren tester Oliver Turvey and dropped Nissan FE racer Maximilian Guenther now appear to be the main contenders there.
Turvey's long-time FE employer NIO 333 looks increasingly likely to keep Dan Ticktum and bring in former Dragon Penske racer Sergio Sette Camara, though former Mercedes FE reserve Jake Hughes is also an option here.
Hughes announced on Tuesday that he was parting with the Van Amersfoort Formula 2 team "due to my growing commitments and focus on Formula E" but The Race believes Hughes is at present still more likely to get another test/reserve deal in FE than a 2023 race seat.
Whether multiple champion team Techeetah can continue in Formula E after parting with DS is still unclear, as is who might drive for it if it does. Vergne is moving with DS to Penske, and Antonio Felix da Costa is replacing Lotterer at Porsche.
LIKELY 2023 FORMULA E DRIVER LINE-UP
Maserati: Edoardo Mortara/Nyck de Vries
DS Penske: Stoffel Vandoorne/Jean-Eric Vergne
Jaguar: Mitch Evans/Sam Bird
Envision: Nick Cassidy/Sebastien Buemi
Porsche: Antonio Felix da Costa/Pascal Wehrlein
Avalanche Andretti: Jake Dennis/Andre Lotterer
Nissan: Sacha Fenestraz/Norman Nato
Mahindra: Lucas di Grassi/Oliver Rowland
NIO 333: Options – Oliver Turvey, Dan Ticktum, Jake Hughes, Sergio Sette Camara
McLaren: Rene Rast/Oliver Turvey or Maximilian Guenther
Abt: Robin Frijns/Nico Mueller
Techeetah: Future unclear