The 2023 Spanish Grand Prix was hardly Formula 1's most exciting race in the country but it did represent some key performance swings from what we've come to expect this season – at least outside of Max Verstappen's utter domnation of the race.
But who were the biggest winners and losers from the race? Here's our writers' verdict:
WINNERS
Max Verstappen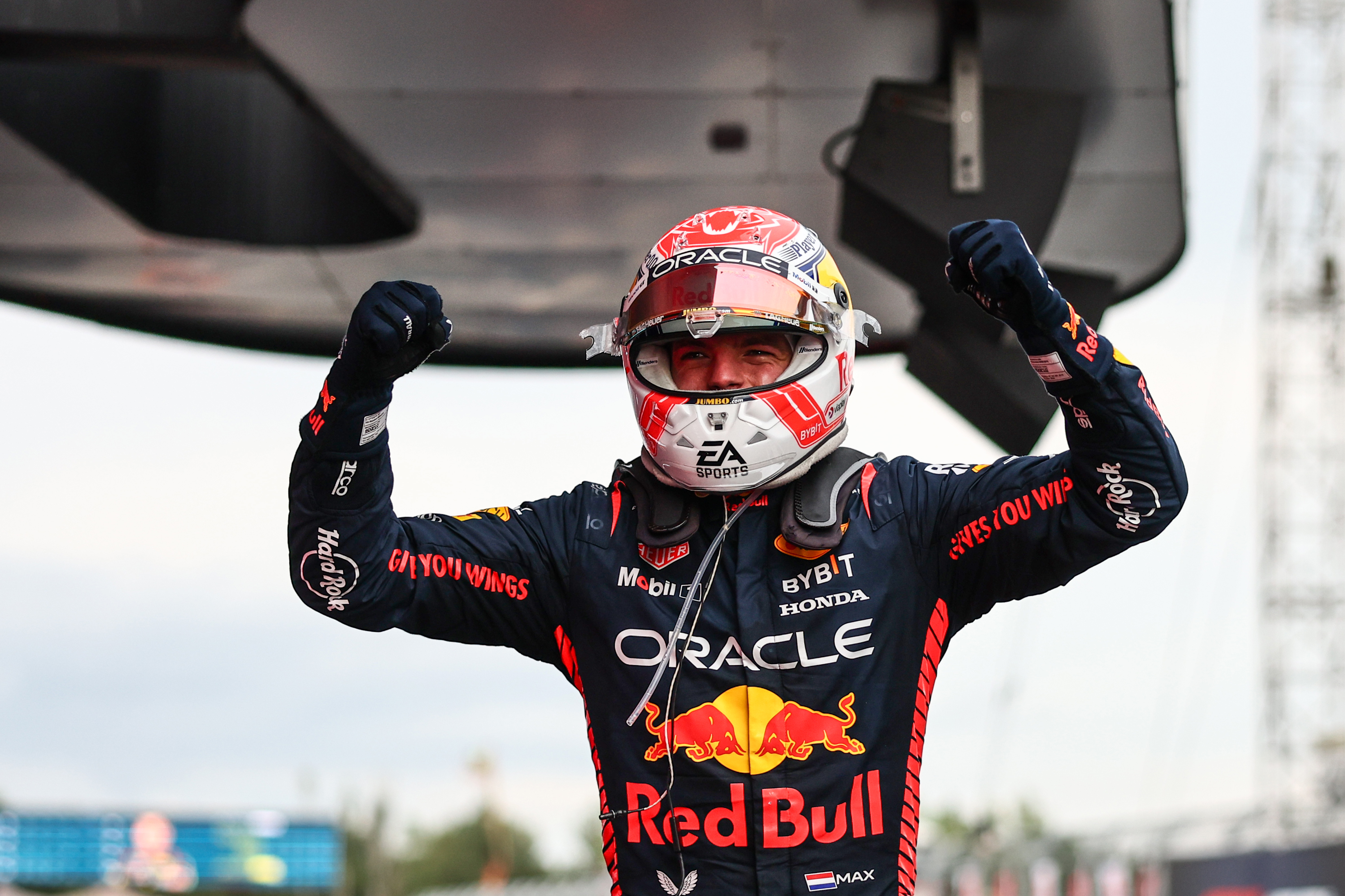 Max Verstappen led Sergio Perez by six points three races ago. The gap is now 53. It has grown by almost nine times.
And this was a weekend worthy of a 53-point gap, with the brutal ease with which Verstappen uncorked a grand-chelem-sealing fastest lap late on – while being on his last track limits warning – sending a better message than even the winning margin could.
Has anyone's perception of how this season is probably going to go changed between before and after the Spanish GP? Probably not, no. But you still have to get these weekends done – and Verstappen is one step, and a massive handful of points, closer to what under normal circumstances will probably be a pretty early coronation. – Valentin Khorounzhiy
Mercedes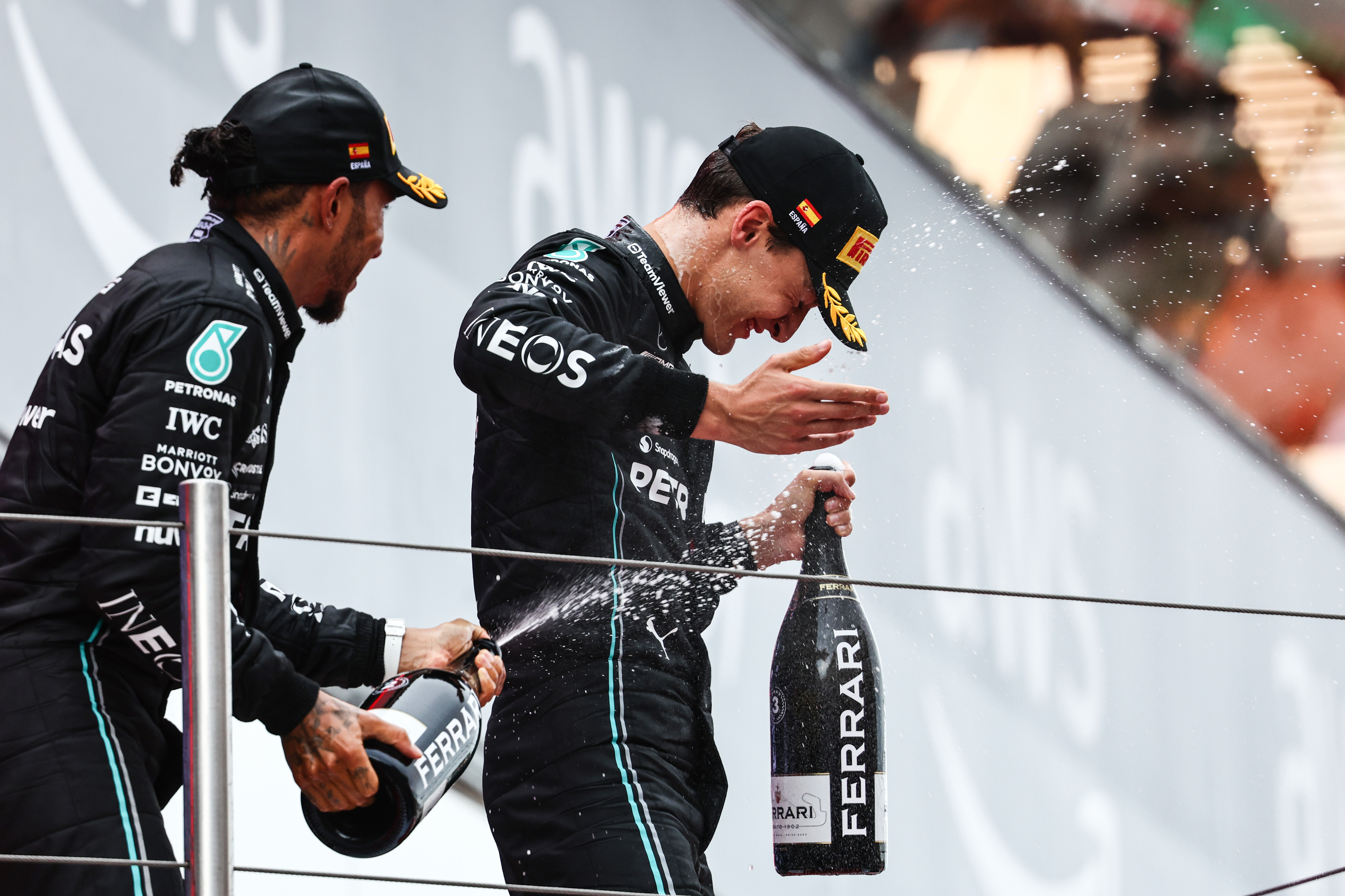 At the track that traditionally proves if your car's actually any good or not, Mercedes had its best weekend of the 2023 season.
OK, it's not a Red Bull beater. Well, not a Verstappen-in-a-Red-Bull beater. George Russell qualified behind Perez and beat him to third place on merit. Lewis Hamilton was a non-embarrassing degree behind Verstappen at the end, and Verstappen was pushing enough to keep himself awake.
This may prove to be a blip of a weekend for Aston Martin (Ferrari's day looks like more of a trend), but on the evidence of Spanish GP Sunday alone, Mercedes is the team that can take the fight to Red Bull as 2023 progresses. – Matt Beer
Zhou Guanyu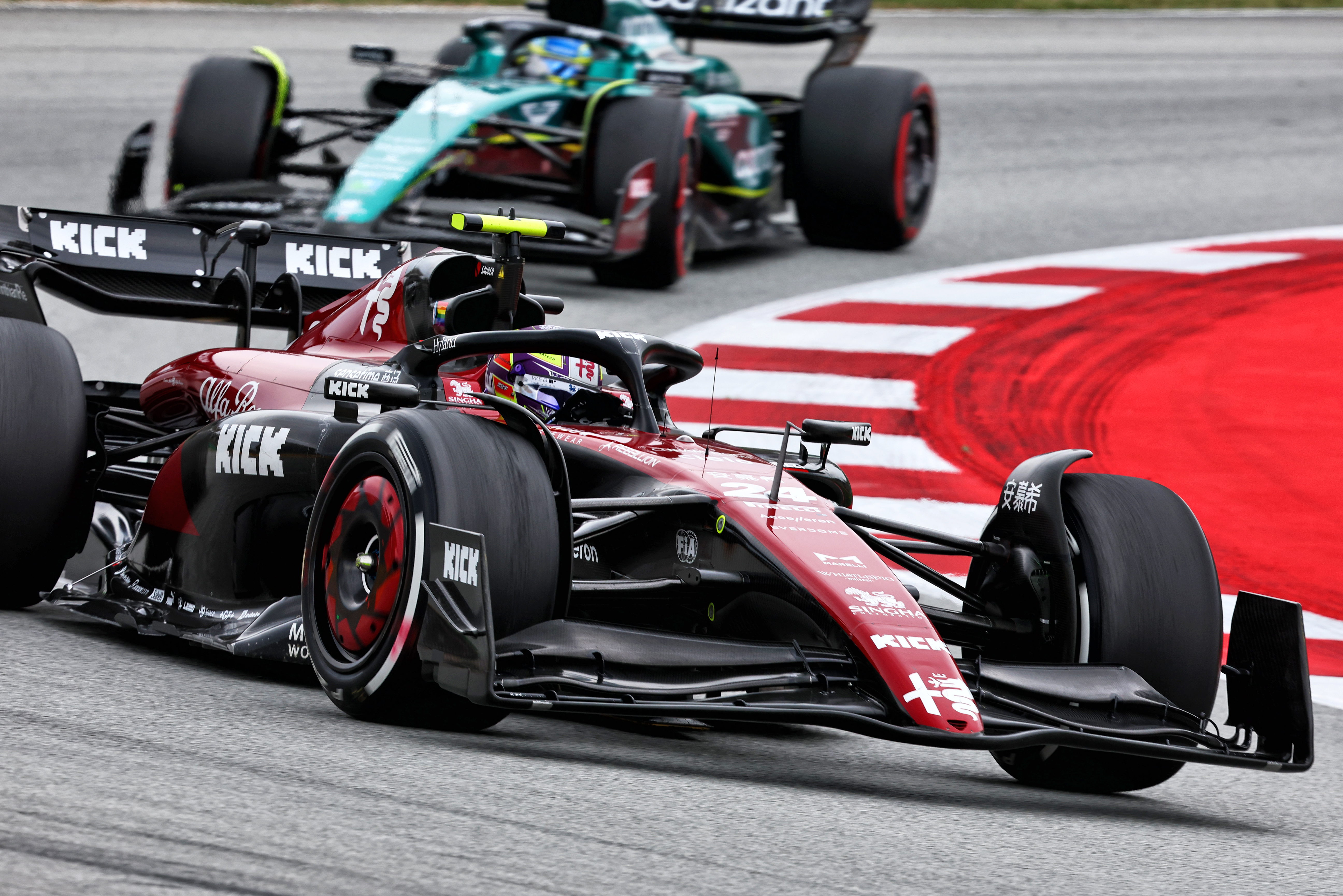 Zhou Guanyu has been a good match for Alfa Romeo team-mate Valtteri Bottas during his second season in F1 and he's now surely hit a new peak – something he agreed with after the race.
The Melbourne chaos give him two fairly lucky points but this time it was all on merit after a really gutsy drive to ninth place.
He of course crossed the line in 10th with Yuki Tsunoda ahead but with Tsunoda's penalty for forcing Zhou off at Turn 1, it was enough to promote Zhou into a well deserved ninth place. –  Josh Suttill
Alpine (just about)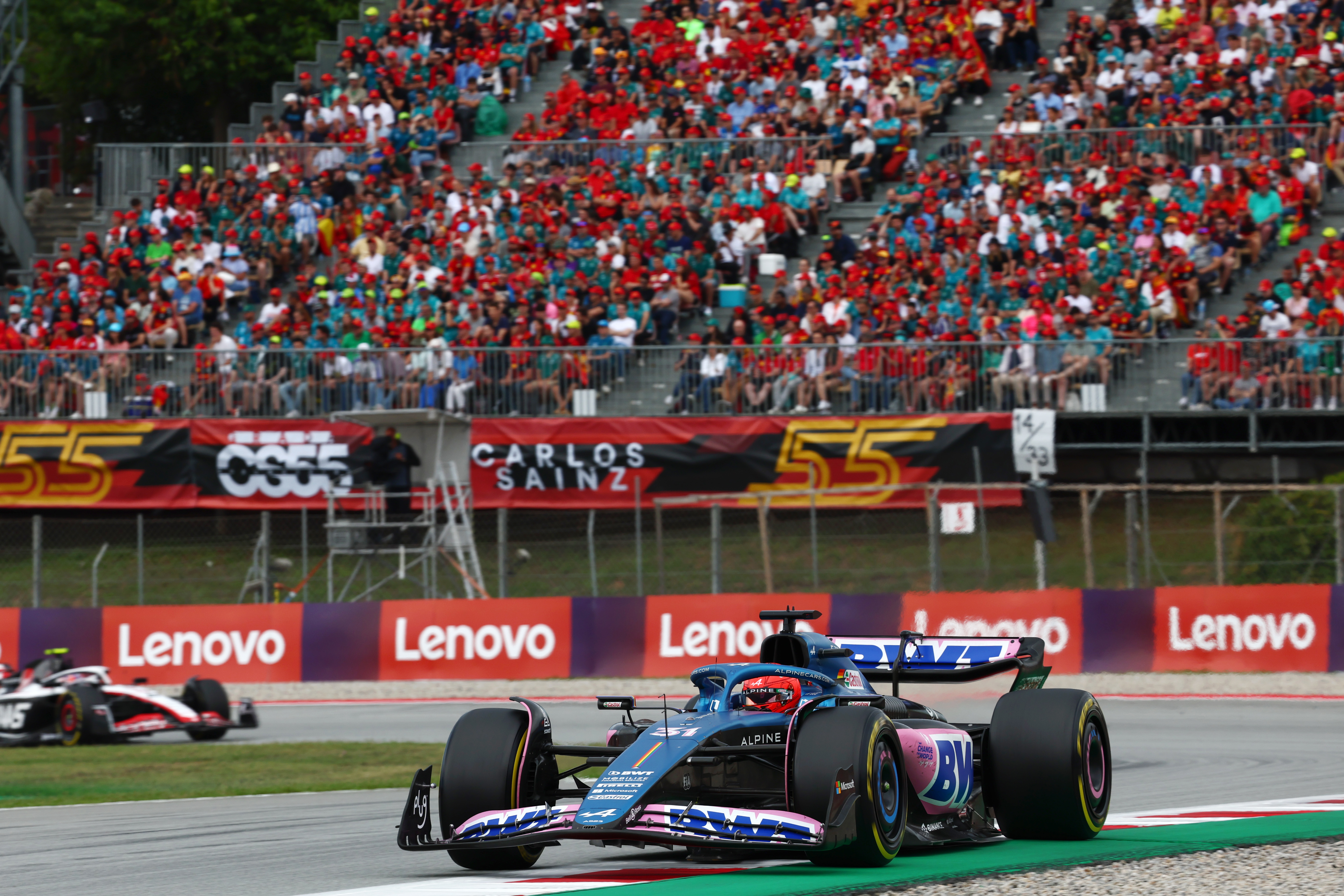 Eighth and 10th are not the kind of results Alpine was dreaming of coming into the season, and through both grid penalties and the natural race pace shaking out it proved a major downgrade from what the timing sheet had said back in Q3.
Still, at least any sort of lingering doubt is over. The top four should be more or less out of reach, but now the bottom five is, too. Having sat behind McLaren coming out of its Baku nightmare, Alpine has now well and truly put the MCL60 – and the rest of the midfield bunch – in the rearview mirror.
Pierre Gasly had qualified fourth on merit, and fought off a Ferrari in the closing stages today – a messy weekend but a proof of concept. And Esteban Ocon was in general good form, even if he'll have probably expected more from the race.
But with minimal attrition that was very much job done. Alpine's not hitting its pre-season targets, sure, but at least it's no longer flirting with embarrassment. – VK 
LOSERS
Sergio Perez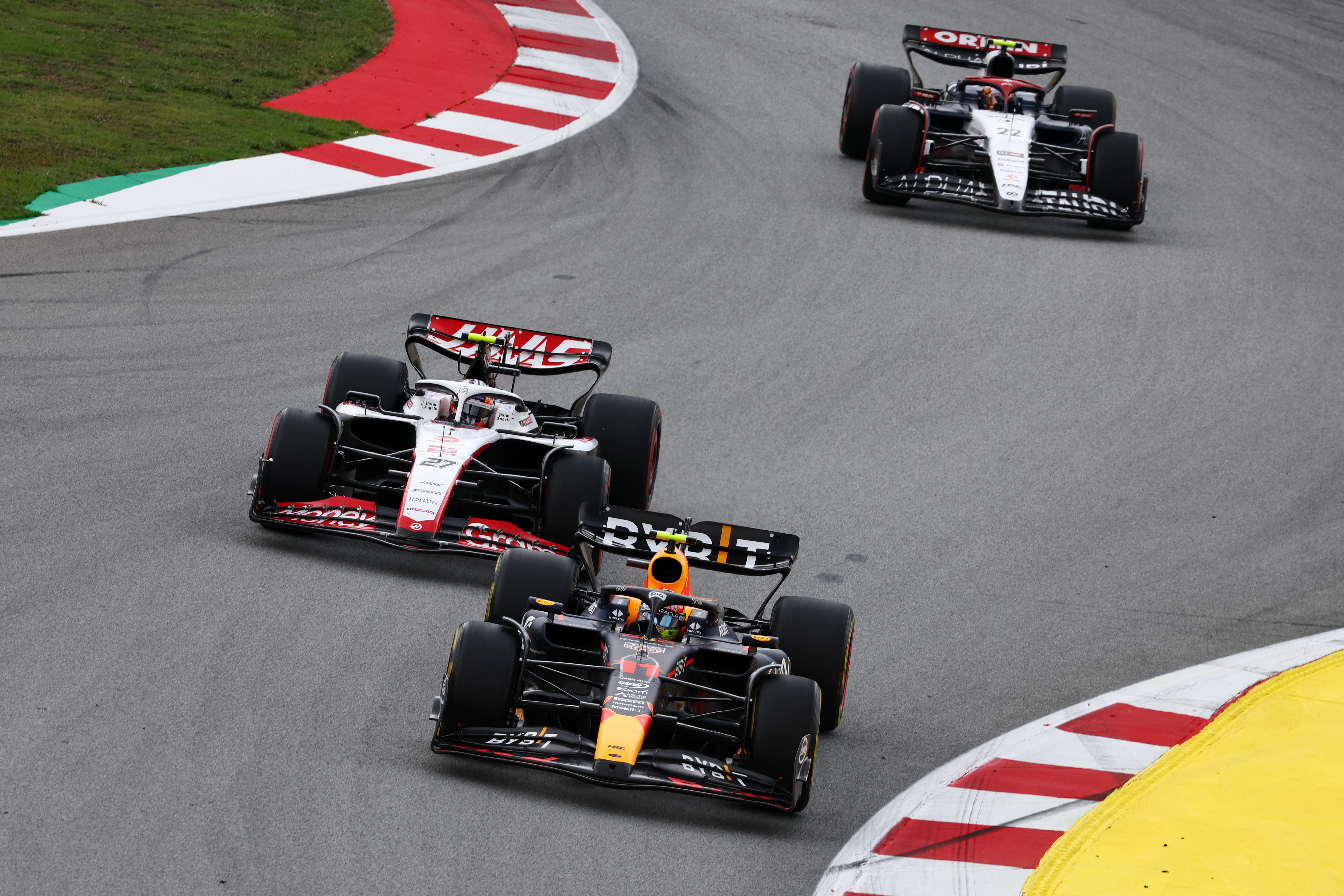 Verstappen's started down the order twice this season. On the first occasion he came from 15th to second and on the other from ninth to first. Perez's scores on that front: 20th to fifth, 20th to 16th and today 11th to fourth behind a Mercedes that went from 12th to third.
Add in a 53-point championship standings gap to Verstappen now and it's not a good weekend for Perez at all.
But the worst part is the trajectory it puts him on. As Edd Straw wrote earlier today, his qualifying struggle was put down to not getting the tyres in the right performance window but it also looked like he was playing with his driving style to try to match Verstappen and ill at ease as a result. Few are not going to beat Verstappen in the same car when driving at their most natural and very best. You definitely won't if you're unsettled and trying to reprogramme yourself. – MB
Ferrari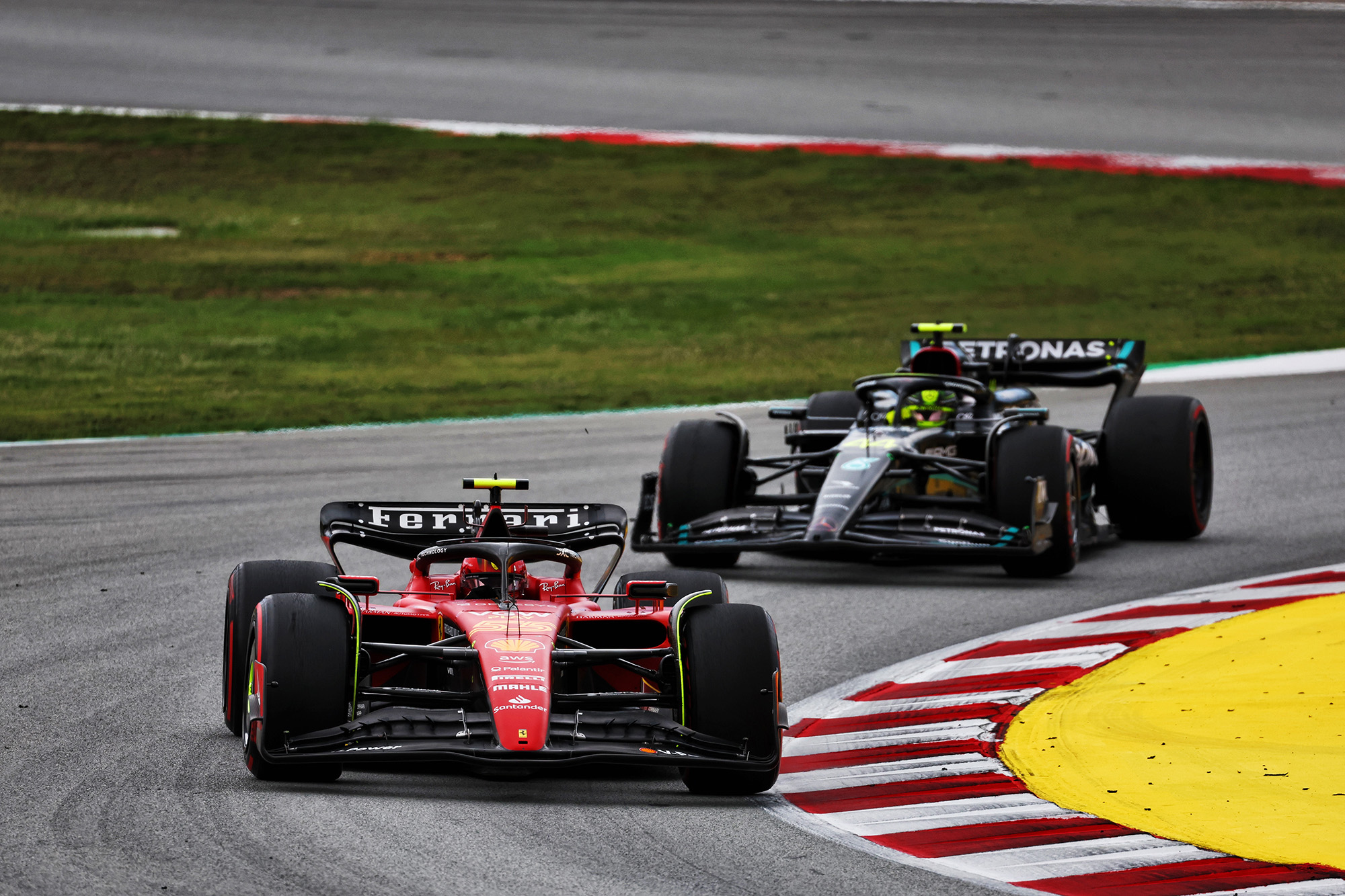 Carlos Sainz's claim he had "pace in hand" during the first of the race was a grim sort of funny in the moment already, and is much more so in hindsight. Even as the clear lead SF-23 driver this weekend, and even starting from the front row, he had nothing for the upgraded W14 – forgetting even the 'can you even call it a Ferrari rival?' Red Bull.
And the SF-23 was upgraded here! It is very clearly a different car. And it will presumably get faster from here, but it really didn't deliver very much at all at Barcelona.
"Probably we brought them to our weakest track of the season," said Sainz of the upgrades. Maybe so – but no track should be this weak for a title hopeful. – VK
Charles Leclerc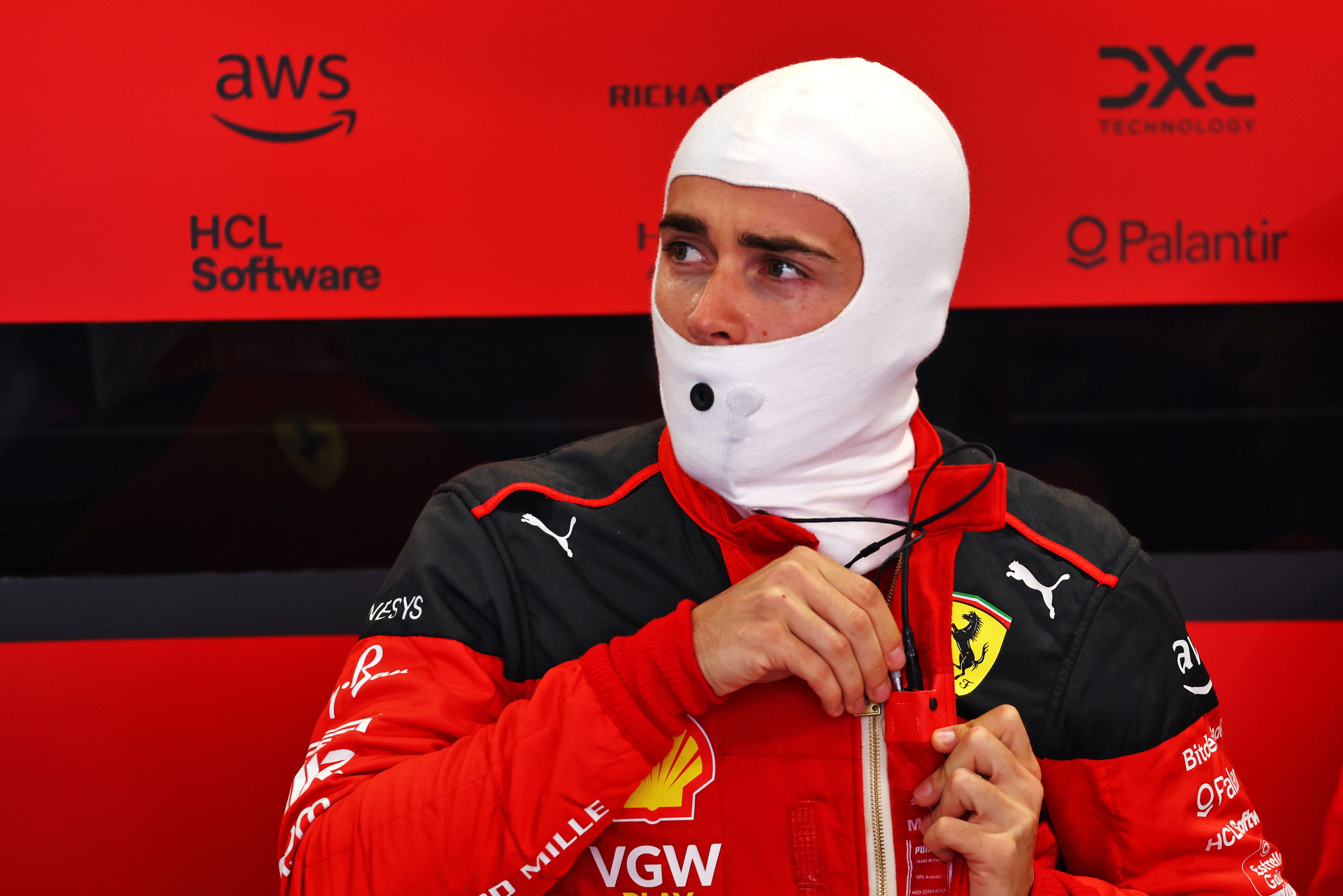 A strong contender for Charles Leclerc's worst weekend in F1 so far, so you know he was always going to be in this category.
The car felt a bit better save for a miserable opening stint on hards – which conditioned the race – but nothing on the timesheets suggested it ever really came alive, and the SF-23 in general seems to remain a peaky conundrum, perhaps even more so for Leclerc than for Sainz.
Just one to forget and never mention again for Leclerc and his crew. Unless it kickstarts a proper trend. – VK
Aston Martin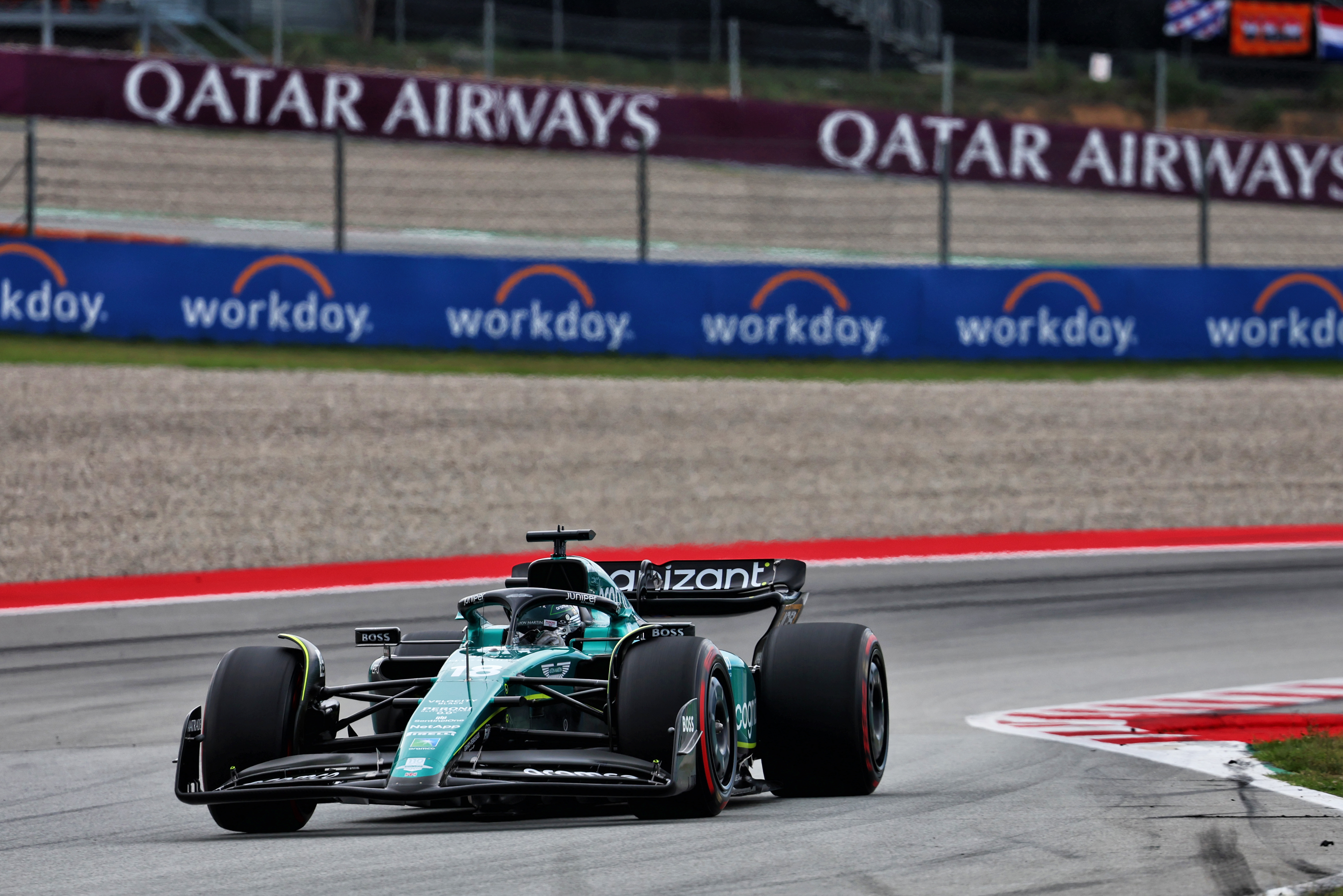 Aston Martin's first off-weekend of the 2023 season instantly cost it second in the constructors' standings to Mercedes.
Based on where those teams were in 2022 – and especially in 2021! – there's no shame in Aston Martin being behind Mercedes in the championship or being only third right now.
But given how it started the season, any drift away from being second only to Red Bull has to feel slightly disappointing for Aston Martin.
And though he did plenty of waving to the adoring crowd, this was a sad weekend for Fernando Alonso's latest podium run to end on. He was probably a bit too generous to team-mate Lance Stroll too. Third (or even second) in the championship might not mean too much to Alonso given his career achievements but he might still want those two points at the end of the year if Mercedes gets into its stride, or Perez slumps further. – MB
Yuki Tsunoda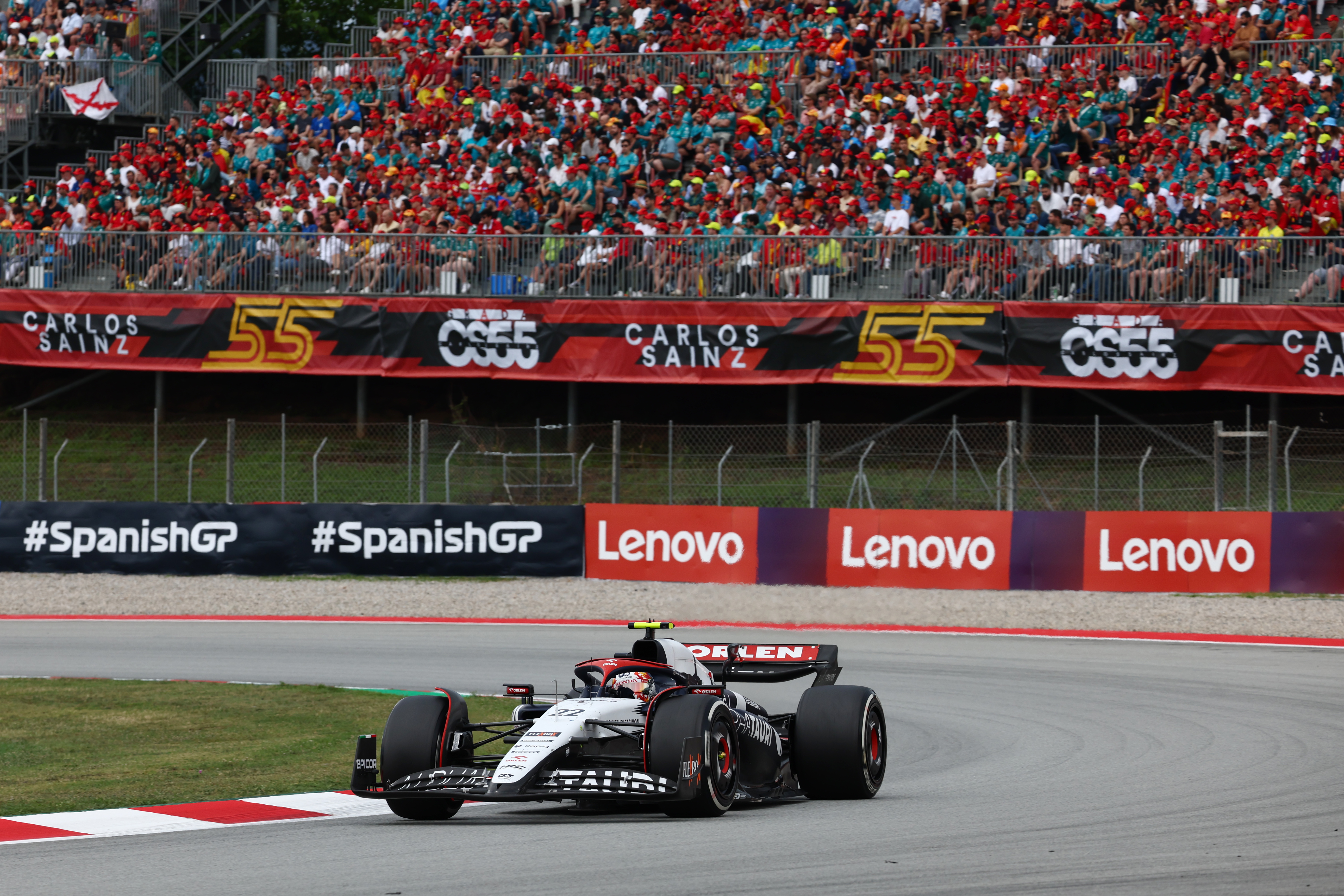 Tsunoda was having a typical (for 2023) really good run to be one of the leading 'best of the rest' behind the big teams before his overly aggressive – according to the stewards – defence against Zhou ruined his race.
He may feel the penalty was "ridiculous" but unfortunately his calculated gamble to defend like that in order to get two points rather than one point ended up leaving him with nothing. – JS
Lando Norris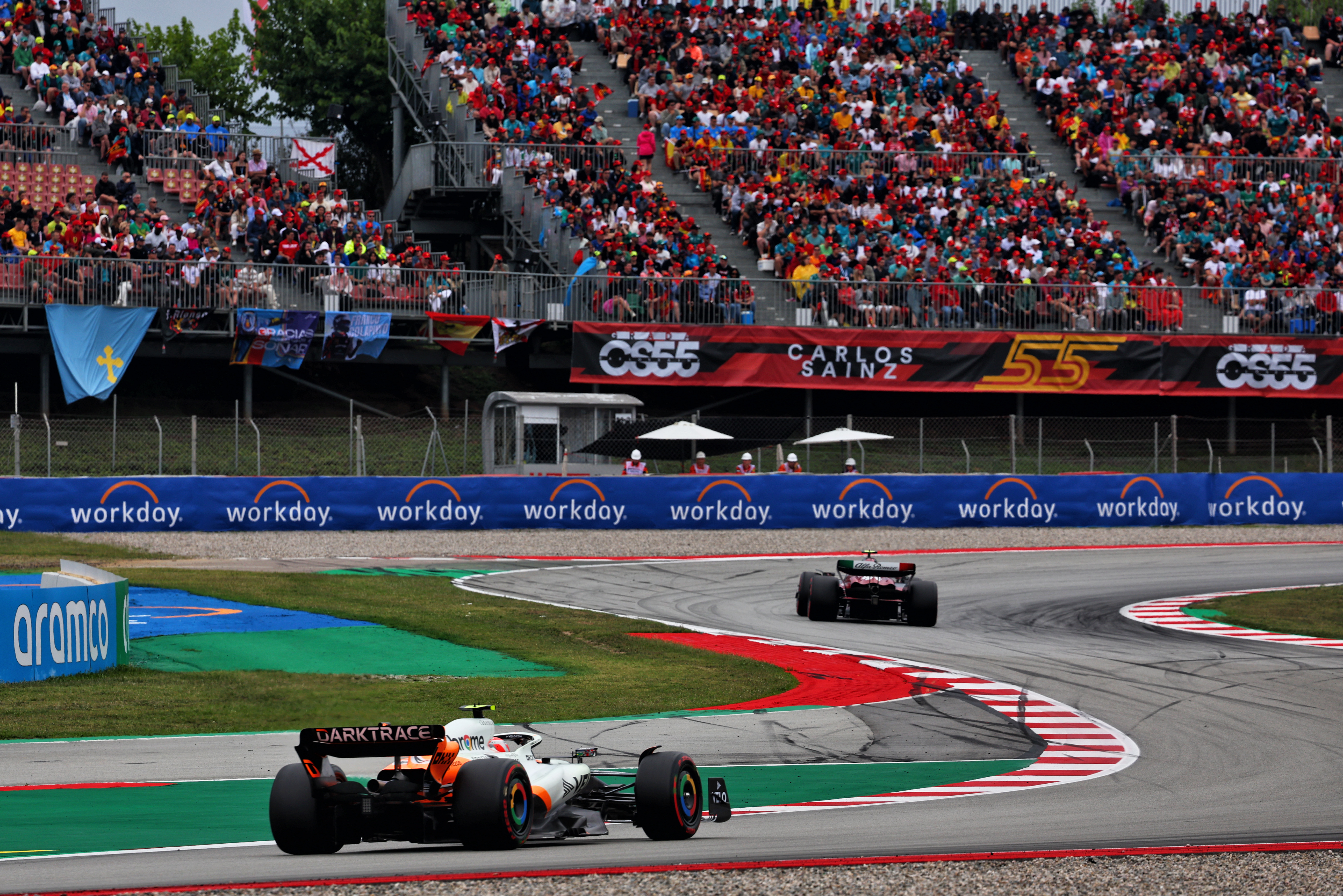 Ouch. Though Lando Norris knew his glorious qualifying lap would probably be as good as his weekend got, first-corner race-wrecking contact with Hamilton was crushing all the same.
Perhaps more painful though was that he just got nowhere once at the back, as the strategy of trying to run long on hards didn't pay off at all. After a few great early laps, he just didn't have the pace to stay close enough to any rivals of consequence and the late charge he did manage only took him past a few stragglers. – MB
Nico Hulkenberg
We're used to Haas (and in particular Nico Hulkenberg) race pace slumps this season and they're usually due to Hulkenberg over-performing in qualifying.
But seventh on the grid to 15th today was particularly underwhelming given how rapid the Haas looked at times when on fresh tyres. That seems to have been the key, though – as soon as those tyres were a few laps old, both Hulkenberg and Kevin Magnussen were heading backwards. – MB