AlphaTauri Formula 1 driver Yuki Tsunoda has accused Zhou Guanyu of "pretending like he got forced out" during their clash in the Spanish Grand Prix.
Tsunoda lost a ninth place finish when the stewards deemed that he had forced Zhou off the track at Turn 1 when the duo were battling over ninth place.
Rewind to Lap 59 ⏪

Tsunoda running in P9 is hit with a five-second penalty for forcing Zhou off track

Looks like Yuki will now be missing out on points 😖#SpanishGP #F1 pic.twitter.com/XoQaXuGKq5

— Formula 1 (@F1) June 4, 2023
Tsunoda branded that penalty "ridiculous" and said it was a "very harsh" judgement.
"To be honest I left the room," Tsunoda said when The Race asked how he viewed the incident.
"I feel like he just gave it up really [quick] in early stages and he went outside and pretended like he got forced out.
"There was definitely still space outside there. Obviously I gave pressure but there was still space.
"I don't understand why I got a penalty but feels really unfair and really harsh."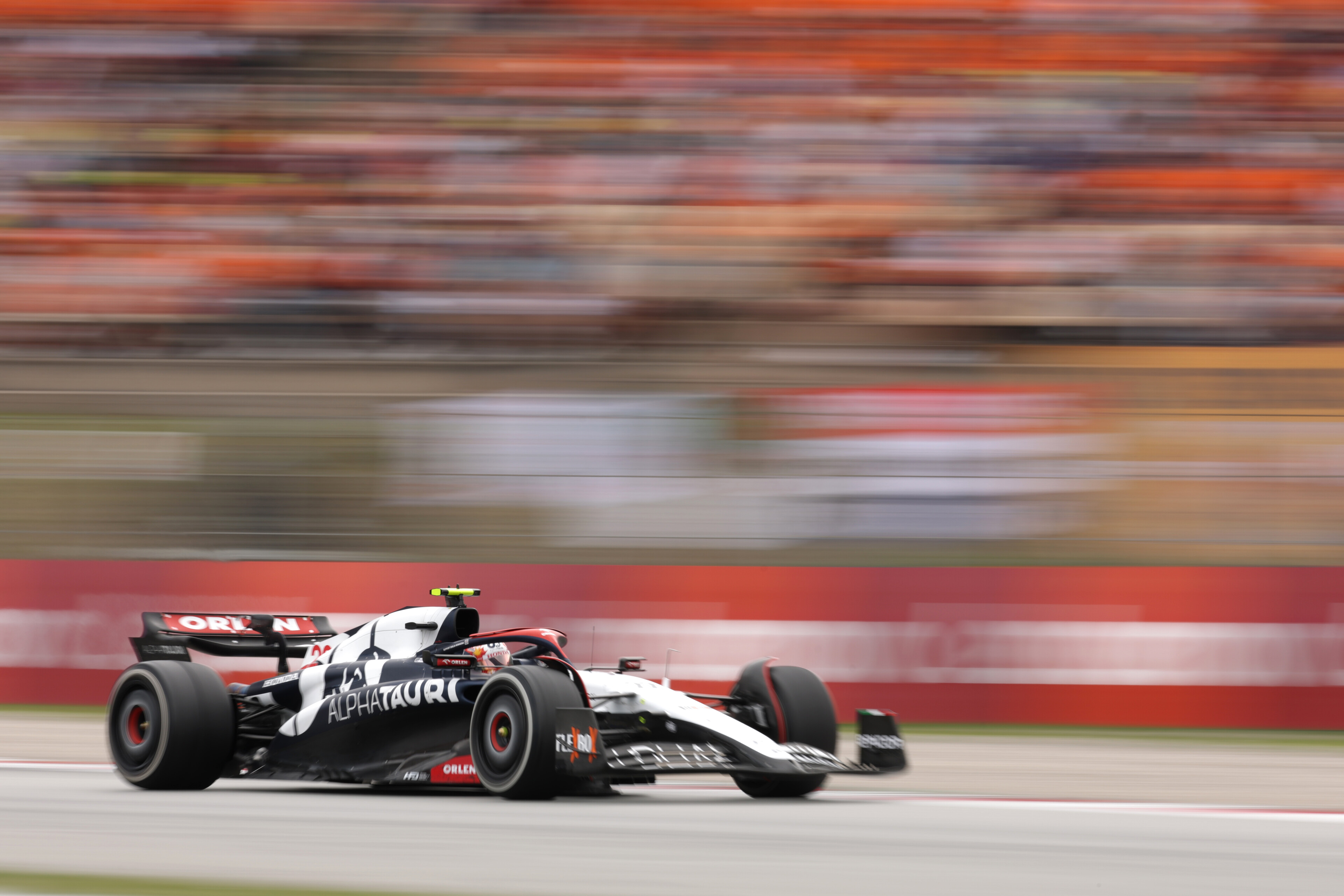 Tsunoda repeated that view to F1TV and said Zhou "suddenly ran off and pretended that he got forced [off] but there was still space, he could still stay in the track".
Tsunoda wasn't aware he'd received a penalty until after the chequered flag.
"I was really disappointed [when I found out] at same time I was curious if the team fought back to not get a penalty because it's very… I guess they asked but it's good to have a bit of discussion with the FIA because they just gave five seconds without any discussions," he added.
"Race is over. Feels unfair."
Tsunoda said he felt "flat" and "exhausted" after the race, having withstood the "stress" of holding on to ninth place and a finish that would have doubled his and AlphaTauri's points tally for the season.
For his part Zhou, who doubled his own 2023 tally instead, felt it was "very straightforward".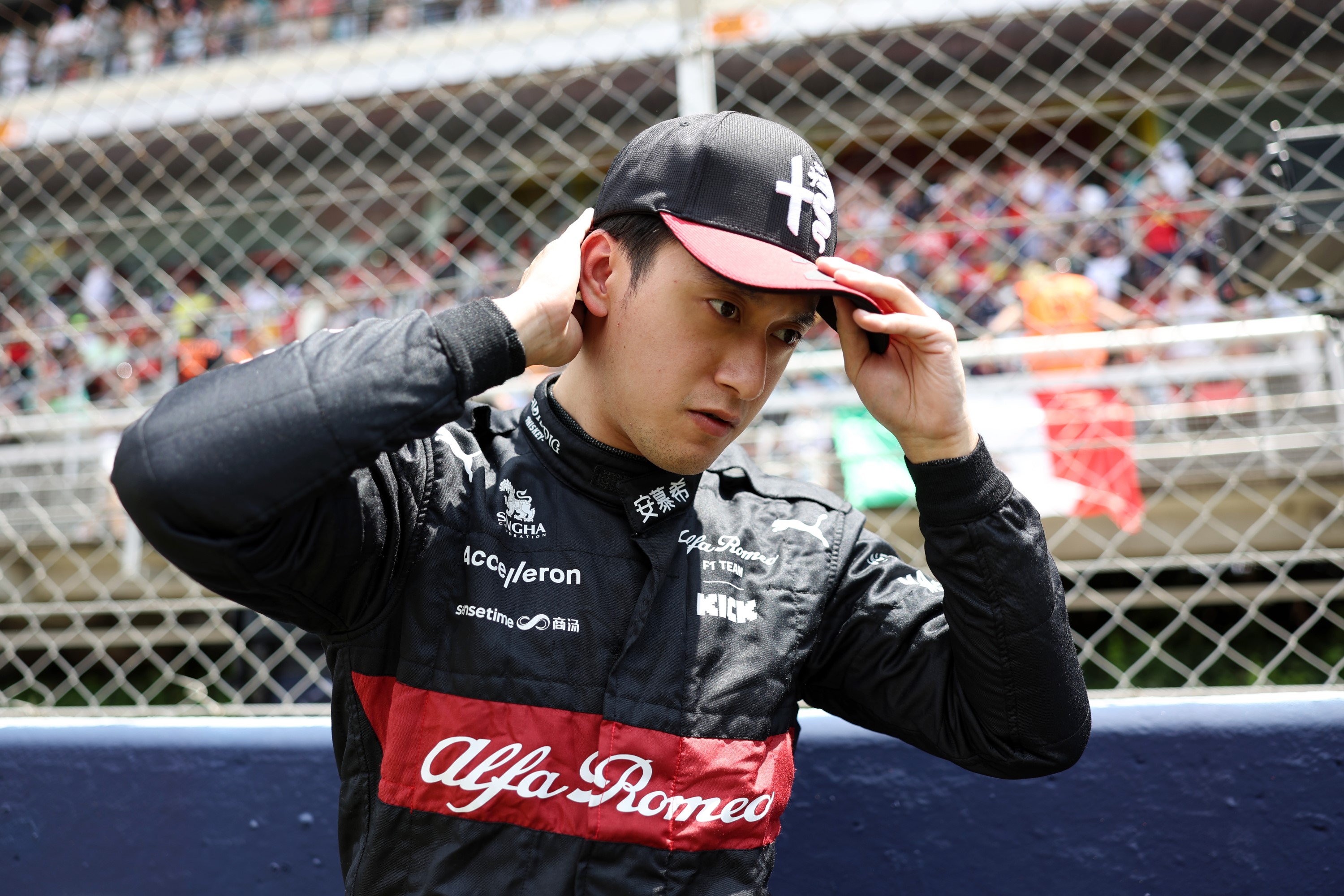 "I was ahead before braking into Turn 1, and then mid-corner I was actually giving a lot of space," Zhou explained.
"Then yeah, I just saw him [and he] wasn't stopping, trying to release the brakes, run me off, which I have to take avoiding action and escape road, otherwise we would be crashing together.
"So that was tricky after that because I had so much rubbish on my tyre. But then yeah, in the end, I was able to keep behind him in the right position and get the position back."
The Race says
Scott Mitchell-Malm
Whichever order they finished, Tsunoda and Zhou deserved points from this race. Both drove very well and their general performances this season warranted more of a reward than they had got up to now.
It feels like a slightly harsh penalty for Tsunoda in the circumstances. They always do when the crime relates to one position but the punishment extends to more than that. And you can see that mid-corner he did try to leave Zhou space.
But where Tsunoda ended up there was not a full car width. And Zhou had got far enough alongside on the outside entering the corner to merit that space – those are the rules.
I'm not sure he embellished the incident in the way Tsunoda implied, as Zhou bails out in much the way (and the same point) you would expect any driver to in that situation. He did have a little space a the time but that would have quickly disappeared.
I understand Tsunoda's frustration. It wasn't an egregious offence and it cost him greatly. It was not particularly pleasant asking him to elaborate on his feelings after the race.
He was clearly angry and deflated because his drive deserved at least a point. But ultimately he's only got himself to blame for losing one.
Tsunoda and Zhou go wheel to wheel around Turn 1

A five-second penalty resulted for Tsunoda after race stewards ruled the Japanese driver had forced Zhou off track#SpanishGP #F1 pic.twitter.com/GmxhKKx8gk

— Formula 1 (@F1) June 4, 2023