While Max Verstappen was appropriately satisfied with his supreme Spanish Grand Prix victory, the most excited corner of the Barcelona paddock was surely the Mercedes garage after its first double podium of the 2023 Formula 1 season.
With Lewis Hamilton a comfortable best of the rest and George Russell coming through from 11th on the grid to beat Sergio Perez to the final podium spot, Mercedes is straight up to second in the constructors' championship and feeling pretty buoyant.
So is Mercedes now firmly on course to end 2023 as 'best of the rest' or might this be a deceptive one-off? Can it even challenge Red Bull as the year goes on?
Here are our writers' takes on the battle in Verstappen's wake.
RED BULL'S PROBABLY FURTHER AHEAD THAN IT LOOKED
Gary Anderson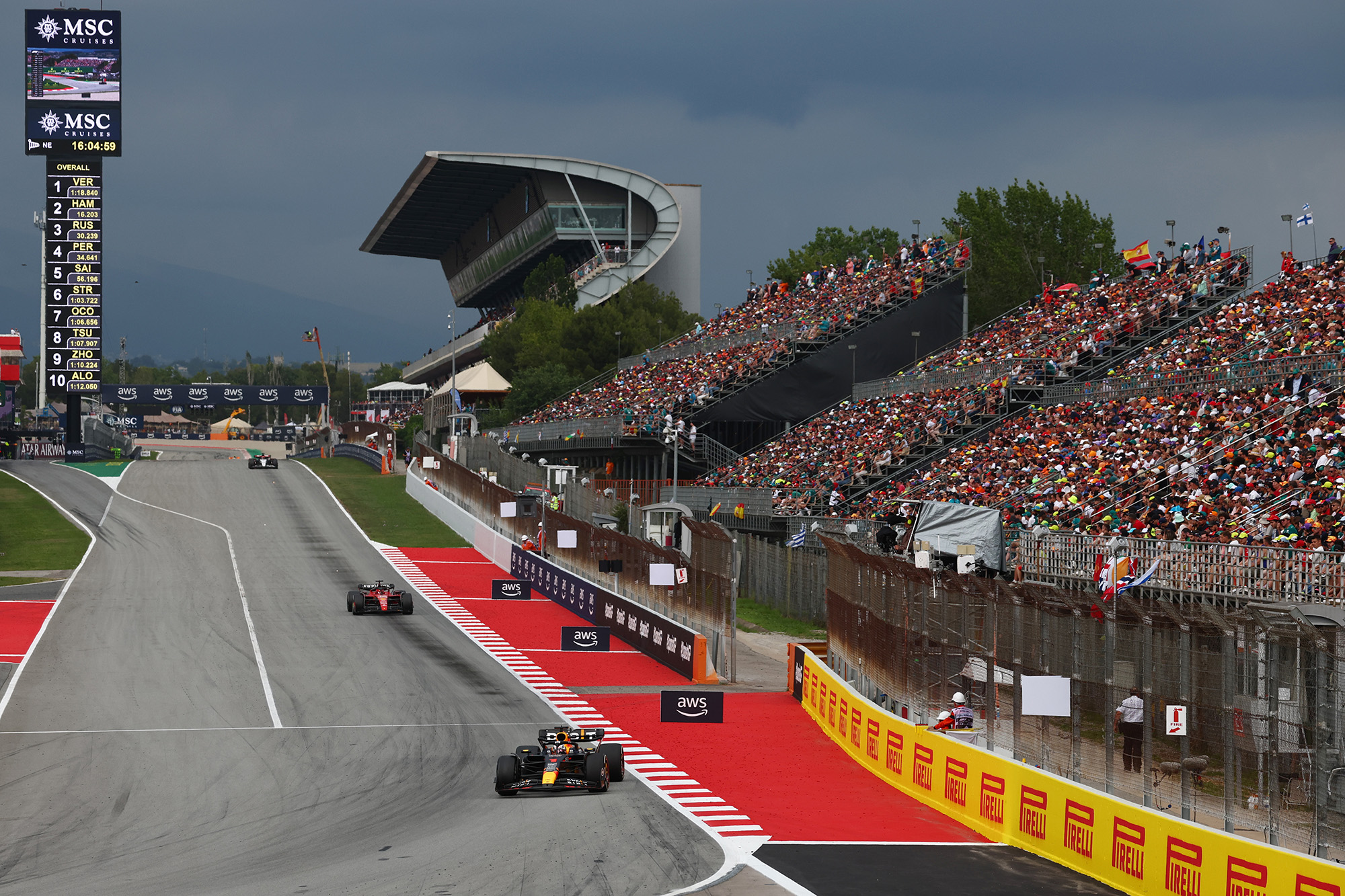 One swallow doesn't make a summer but on face value, and compared to Aston Martin and Ferrari, it does look like Mercedes has closed the gap.
However once around the first corner Verstappen was on a Sunday afternoon cruise.
And even with him not having to push, on lap 63 when Hamilton seemed to throw in the towel he was still 20 seconds ahead. Over 66 laps the gap still equates to 0.33s per lap, and Verstappen was also able to take the fastest lap around that time so he had plenty in hand.
I'm pretty sure Red Bull, at least with Verstappen, still has a bit in hand too. But Aston Martin and Ferrari need to keep an eye in their rear view mirrors now.
A WARNING FOR ASTON MARTIN
Glenn Freeman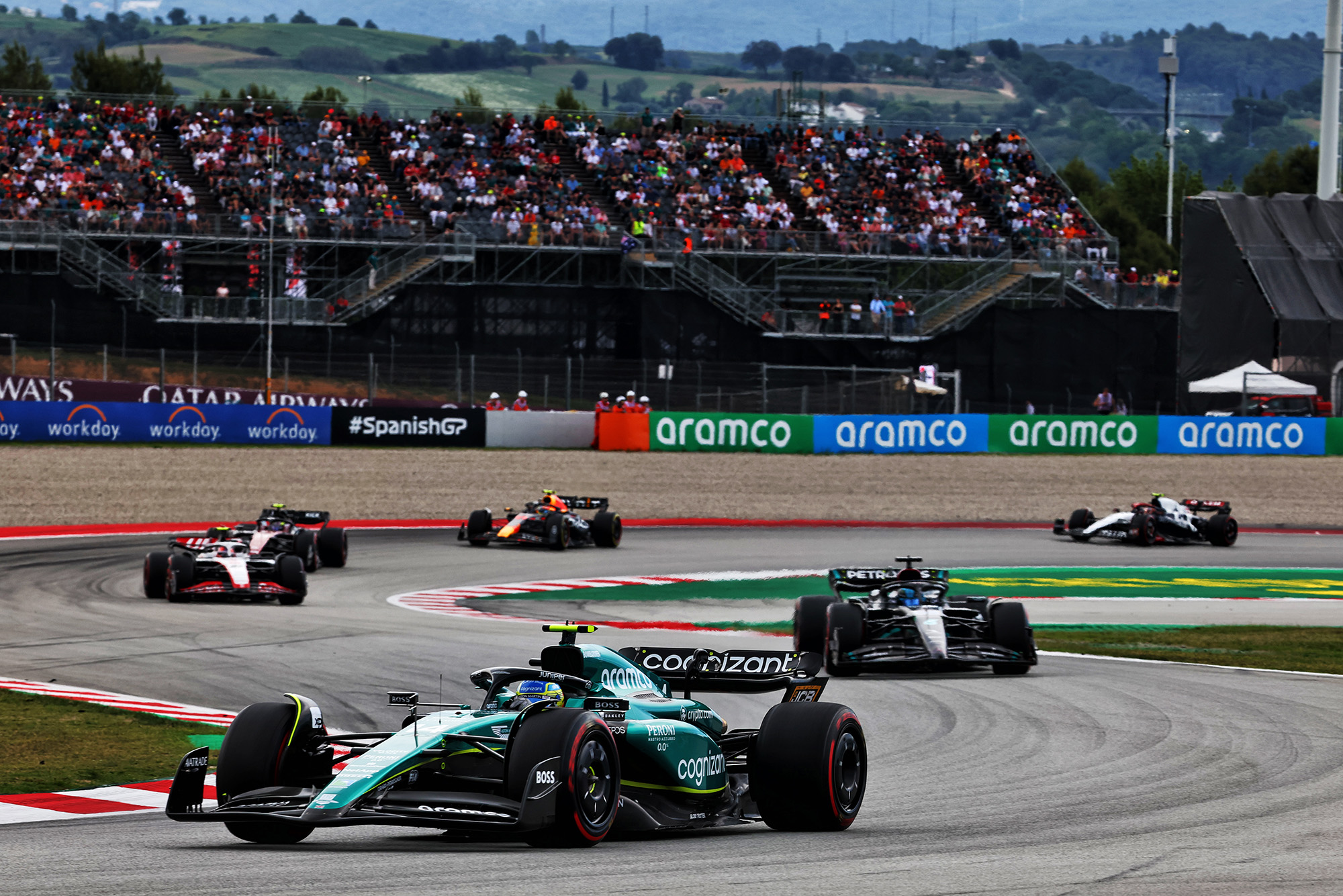 Aston Martin being comfortably shunted down to the fourth best team at a track that is considered the ultimate test of a car's true performance is a bit of a red flag for the team that's been the feel-good story of 2023 so far.
Maybe it was just a freak 'off' weekend, as not only did it get shuffled behind Mercedes and the one Ferrari that was functioning properly, but to be more than a minute off the win is quite a dramatic change of fortunes.
But could it be a sign that as Mercedes and Ferrari get their acts together with upgraded cars, Aston Martin's natural position becomes more apparent?
It has done a brilliant job over the winter to even be in this conversation behind Red Bull, and there was a nagging feeling that its position as best of the rest was being assisted slightly by Red Bull's expected challengers starting the season below par.
One race is too early to draw a conclusion, but this could be a sign that the next part of this season is going to be an even bigger test of what Aston Martin is really capable of.
Mercedes' most convincing message yet
Scott Mitchell-Malm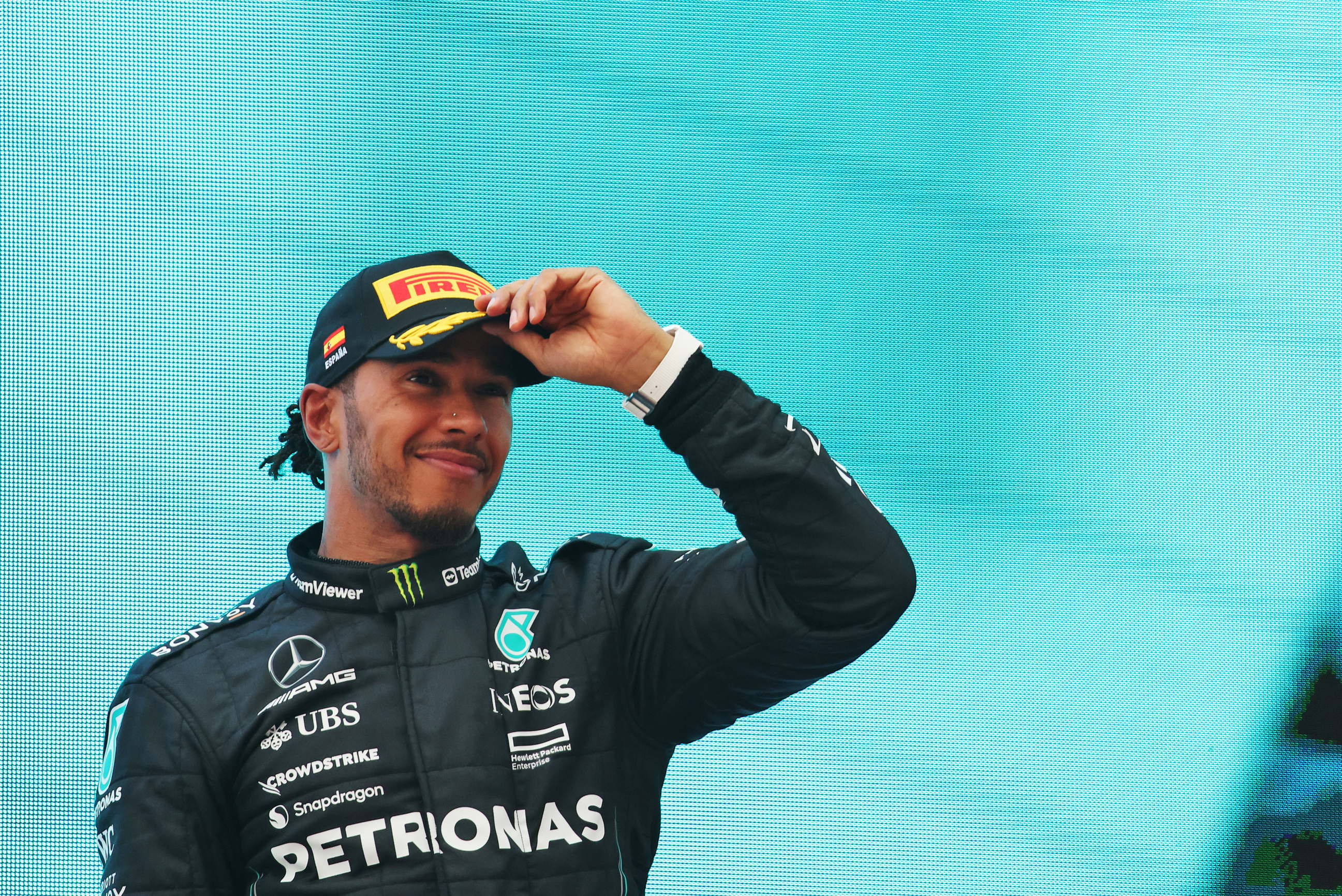 Without wanting to put too much emphasis on one result – by declaring it will or won't mean X for the season – it seems obvious this is the most convincing message Mercedes has sent in this technical era. Because it was just out-and-out competitive and second-best to Red Bull this weekend on a track layout that everyone else is saying either exposed car weaknesses or proved strengths.
Hamilton should have been on the front row but in the end it was a relatively easy rise to second anyway. And Russell charged through to third then withstood that late assault from Perez who was giving it everything.
Obviously, Verstappen had plenty in reserve and still won at a canter. So Mercedes is probably miles away from a win in a straight fight. But there's nothing over the last 15 months or so that has suggested it actually 'gets' its car better than this performance has. If it's real, it's better late than never. But there's still a lot of work to do.
ASTON AND FERRARI WEREN'T AT THEIR BEST
Mark Hughes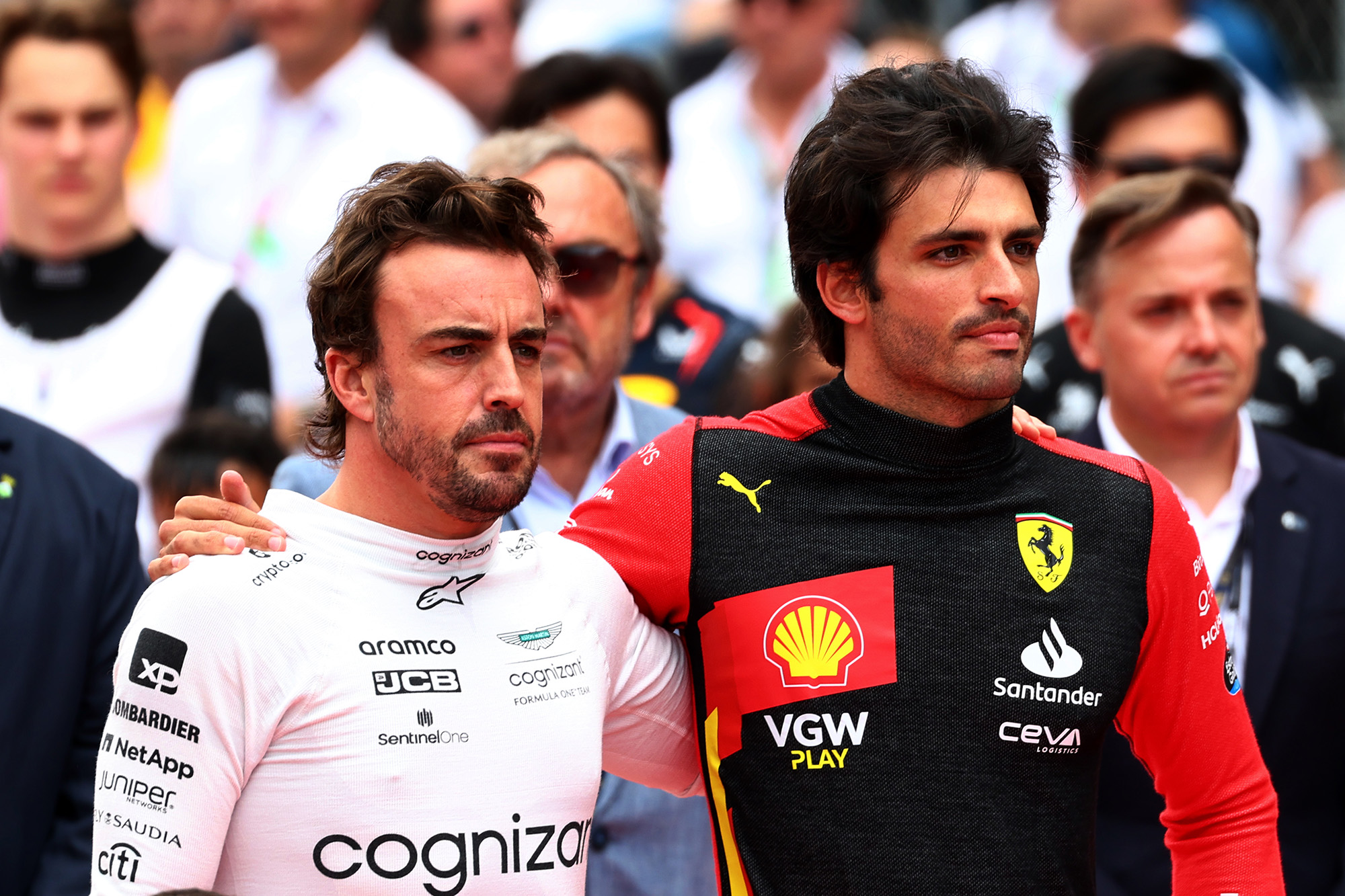 Mercedes was certainly the closest today and some of that was certainly down to the improvement from the upgrade, but we also have to accept that it was a difficult weekend for Aston Martin and Ferrari.
Conditions suited the car, the Mercedes DNA seems to like Barcelona and it had a great race here last year but was poor subsequently.
It's a tenuous positive for the team, but let's accept that Verstappen was on an absolute cruise and it was an untypically low-key weekend for Aston Martin, which for sure will be bouncing back.
MERCEDES IS RIGHT TO BE OPTIMISTIC
Edd Straw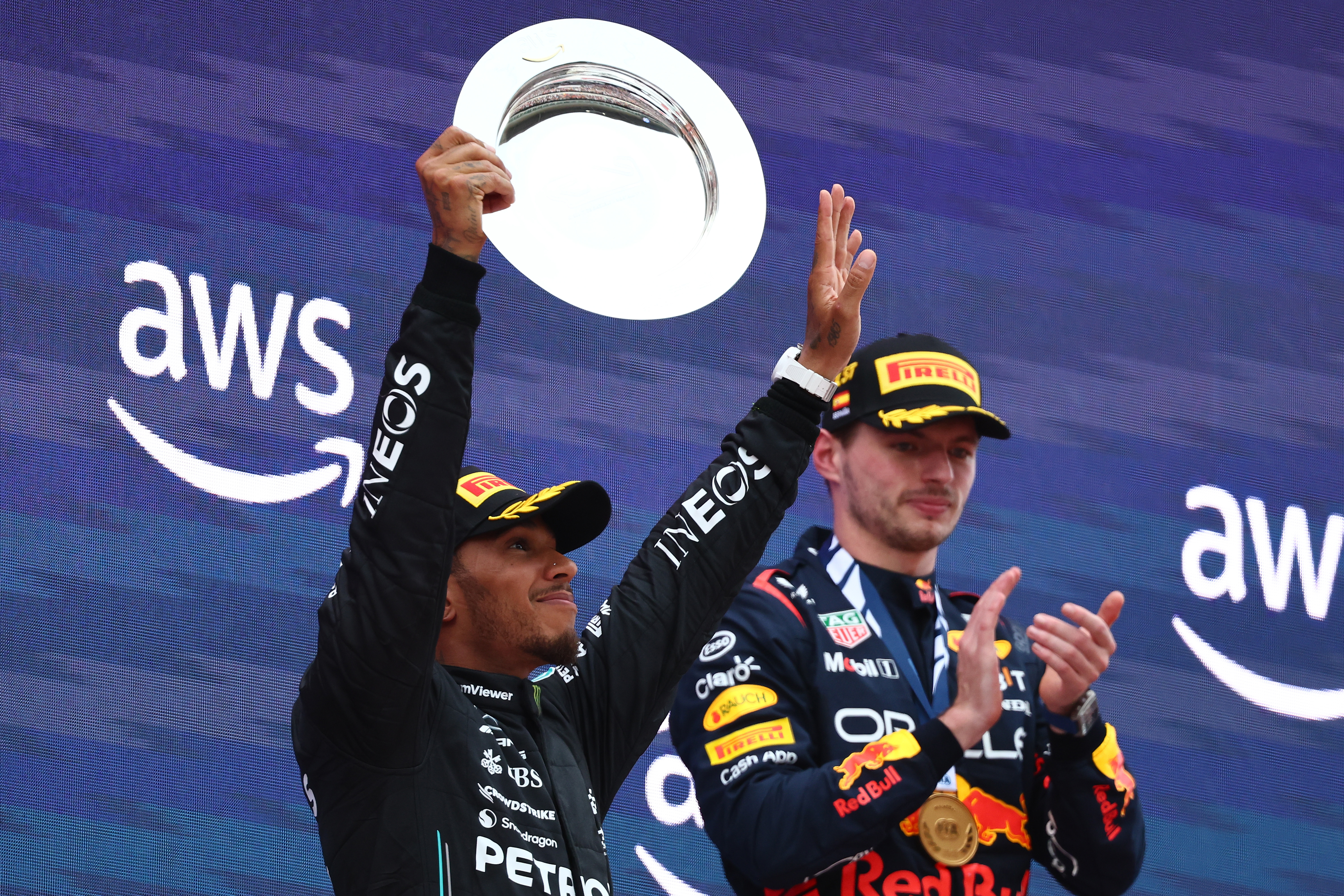 It would be premature to conclude Mercedes is clearly the best of the rest. We need to see a broader sample set of circuits to draw such a conclusion. But its 'new baseline' is promising.
Mercedes has been second best previously this season so this result in itself isn't out of line with that. But what really matters is the development work going on at Brackley right now.
All of that said, it looks well-placed in the battle for best of the rest, doubly so given its strong driver line-up and consistent execution. Those characteristics are arguably more of a trump card for Mercedes with each giving a clear advantage over one of Ferrari or Aston Martin.
FERRARI MADE MERCEDES LOOK BETTER
Matt Beer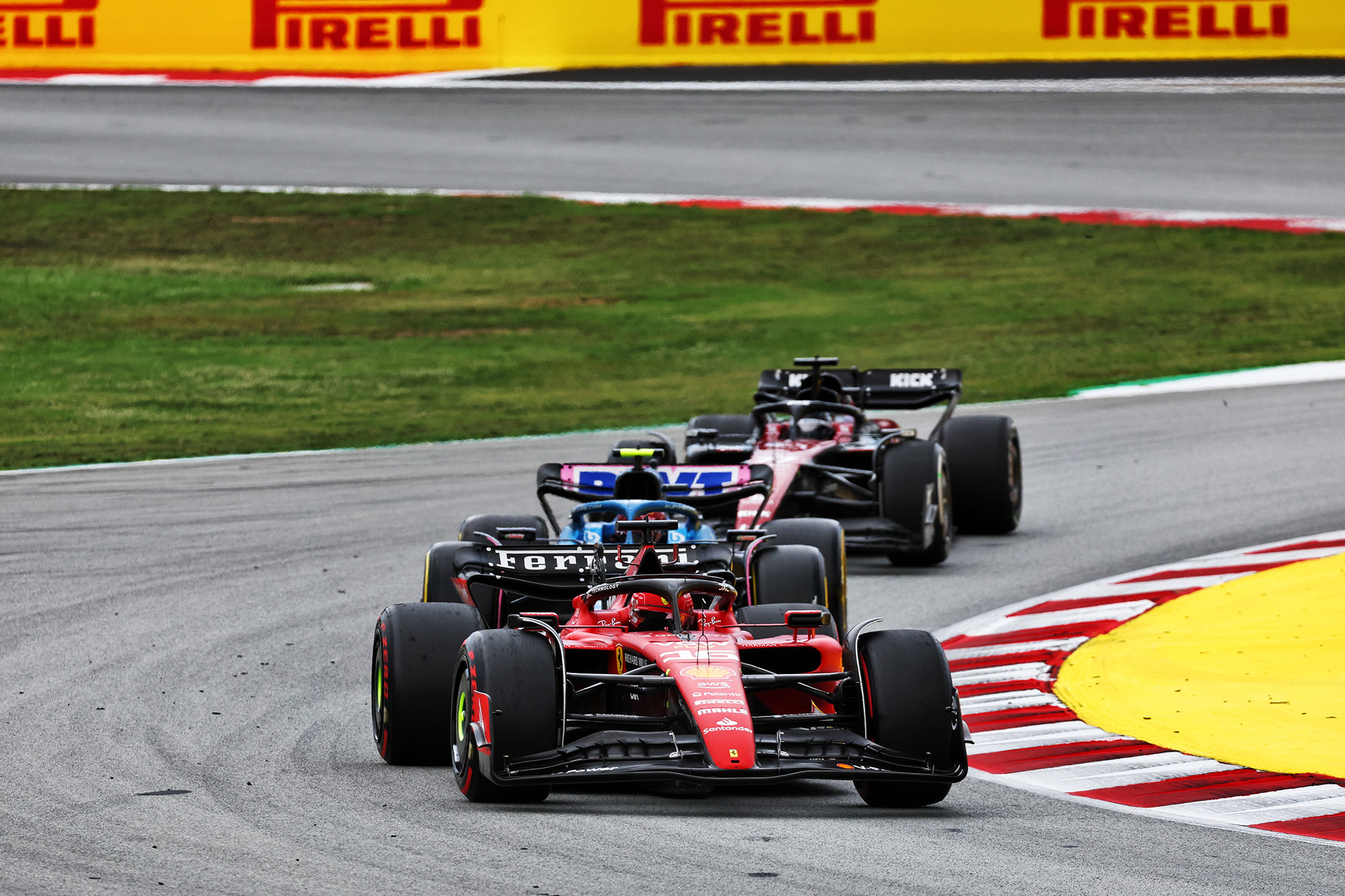 Mercedes is certainly regaining respectability and has a few reasons to think it'll end the year second in the constructors' championship.
It should be facing a tougher fight for that from Ferrari, though. This year will go down as a success for Aston Martin unless something goes utterly hideously wrong from here – it's ahead of schedule in its transformation into a frontrunner and has already exceeded its 2023 targets, so if it doesn't get back ahead of Mercedes from here (and its unbalanced driver line-up is going to hamper its chances of that) there's no shame in that.
But Ferrari going from getting Red Bull on the ropes a little more than a year ago to having its lead driver qualifying only 19th and unable to mount a decent recovery, and its other car finishing 45s from the front after qualifying second is still almost hard to believe even though we should be used to this level of Ferrari disappointment by now.
Both Mercedes and Ferrari have changed their cars considerably as 2023 has gone on. Only one of them looks like it's worth Red Bull paying attention to.
…Mercedes has long been Red Bull's main rival
Josh Suttill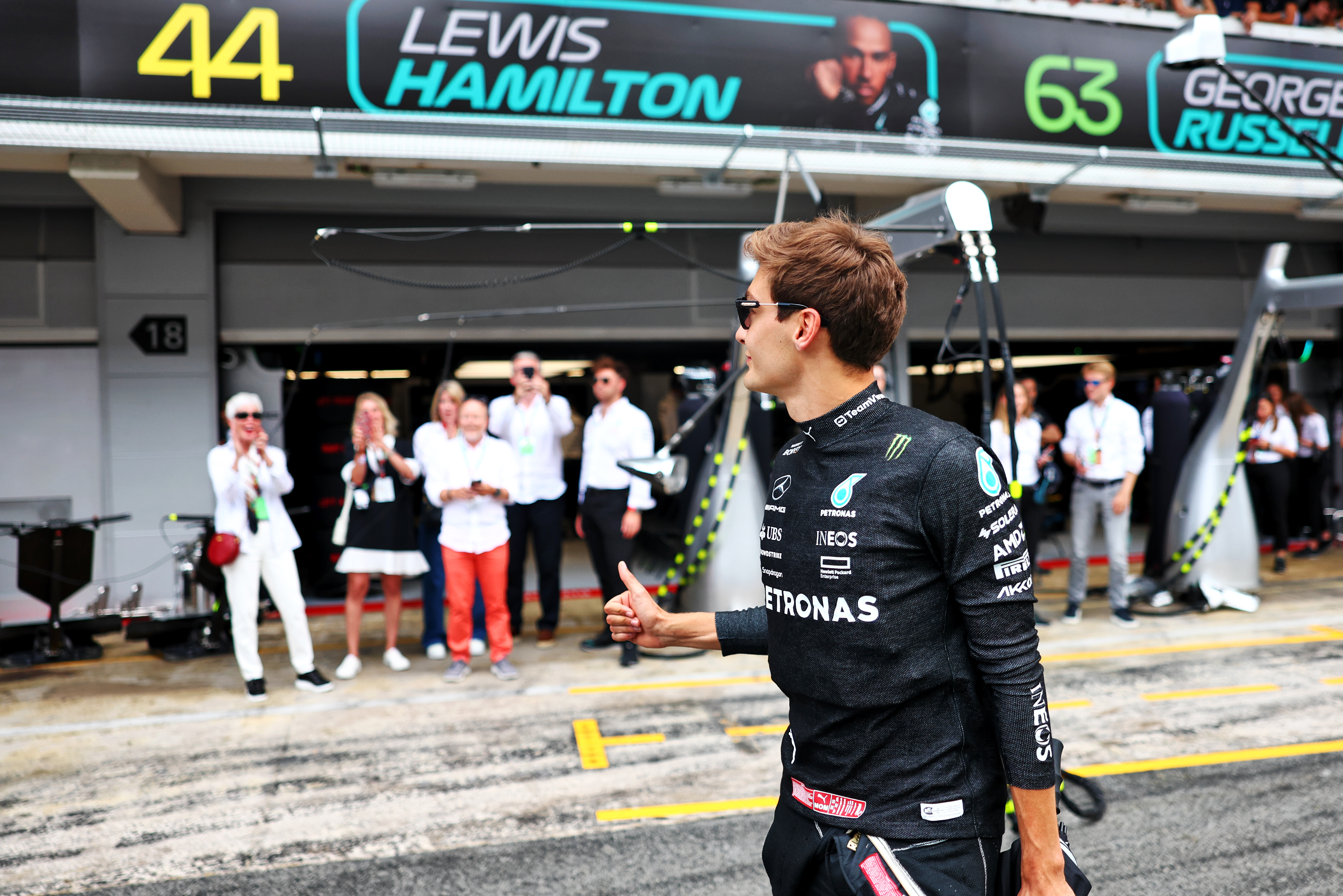 Ferrari's superb initial job with its 2022 F1 car and Mercedes' rabbit hole of struggles temporarily changed things but Mercedes has always been the biggest threat to Red Bull.
It's already got all of the pieces to be a title-challenging force, it was always just a case of getting the right development path – something far from easy of course given Mercedes' various stumbles and errors in this era.
But as it proved during 2022, it has a great development capacity and it appears to be able to make in-season gains that Ferrari could only have dreamed of for much of the last decade.
Further structural and cultural changes are still arguably needed at Ferrari, Aston Martin has done a brilliant job to join the front but its ability to stay there is still a question mark and it's only got one driver who could regularly challenge the Red Bulls in equal machinery, so Mercedes – with two drivers capable of challenging for the title in the right car and proven in-season development prowess – has always been the biggest threat.
That threat is far from the most powerful it's been previously – Verstappen had plenty in hand – but Mercedes has long looked best placed to be Red Bull's closest challenger in the all-important long-term.