Williams has revealed a new white-and-blue livery on its Formula 1 car in the 2020 season.
The British team unveiled and tested its FW43 in the colours of then-title sponsor ROKiT, but the coronavirus pandemic meant that livery was not raced and Williams terminated the sponsorship agreement last month.
It has now revealed a revised livery for 2020, keeping the car's white base and adorning it with two shades of blue – the lighter colour that was introduced last year, and a navy shade similar to that used on various Williams cars in its history.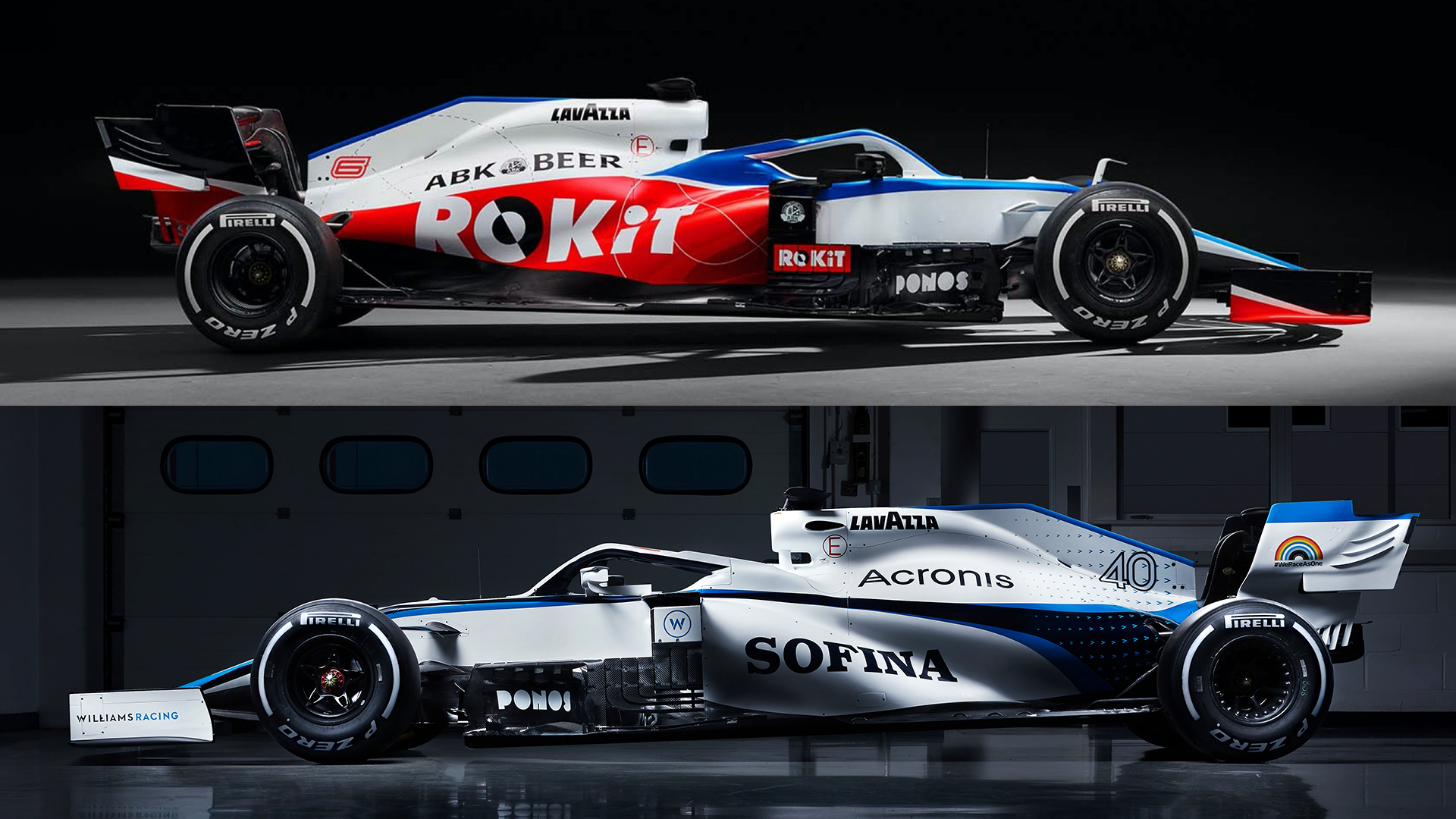 The darker blue is more significantly used, especially at the rear of the car's main bodywork and on the rear wing – which houses the Williams name rather than a sponsor.
There is also some light decoration at the back of the engine cover, similar to the three-pointed 'stars' on the Mercedes.
Team partner Sofina is the big winner from ROKiT's departure as it goes from having no branding on the car to adorning the sidepods.
Williams's deal with Sofina had already been "strengthened" for 2020, with Nicholas Latifi's promotion to a race seat.
Acronis branding is prominent on the side of the engine cover, having previously only featured on the top of the nosecone.
The 2020 F1 season will begin in Austria next week.