Williams's decision to split with its title sponsor ROKiT before the start of the 2020 Formula 1 season means its original livery for this year has been replaced with a new design.
The red, white and blue colour scheme that was occasionally compared to a tube of toothpaste will be remembered for years to come as a 'testing livery', even though it has the rare distinction of being a design that was intended to race, rather than just a placeholder ahead of a new season.
The fact it won't appear at a grand prix weekend got us thinking about our favourite unraced liveries, and here's 10 we came up with.
Let us know which ones would make your list in the comments at the bottom of the article.
10: THE DARK BLUE RENAULT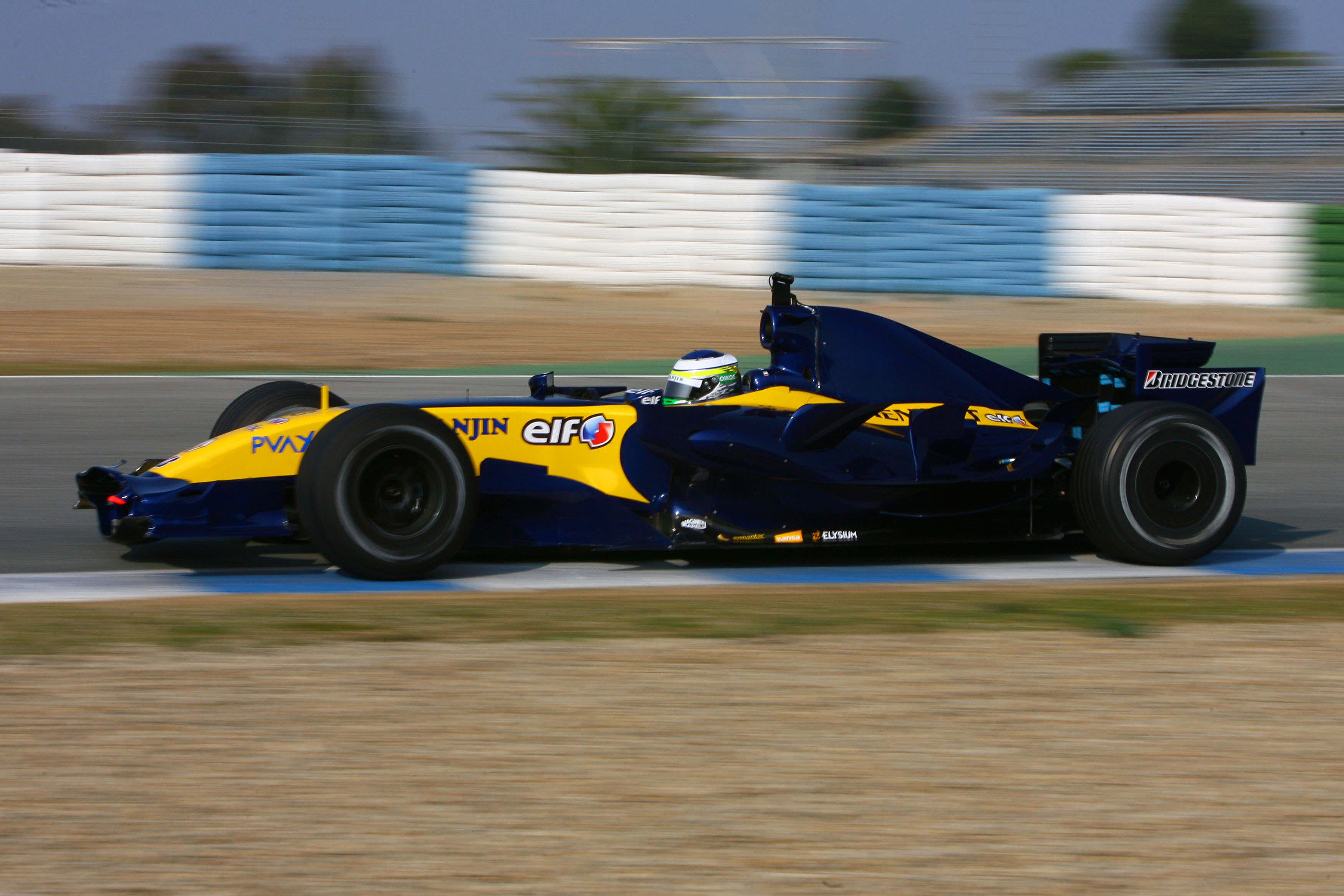 Renault's light blue and yellow design of the mid-2000s became iconic over the course of five years, helped by the team's rise to double world champion status with Fernando Alonso.
Renault announced in late-2006 that it had a new title sponsor for the following year, but its official launch took place at the end of January, and before then it had on-track testing to be getting on with.
The team came up with a smart dark blue take on its 2006 livery for those January tests. However its fleet of trucks were already kitted out in colours that hinted this would be shortlived.
What followed was a white, orange, yellow and blue design that was nowhere near as easy on the eye, and attempts to smarten it up for 2009 weren't great either.
9: THE SILVER FORCE INDIA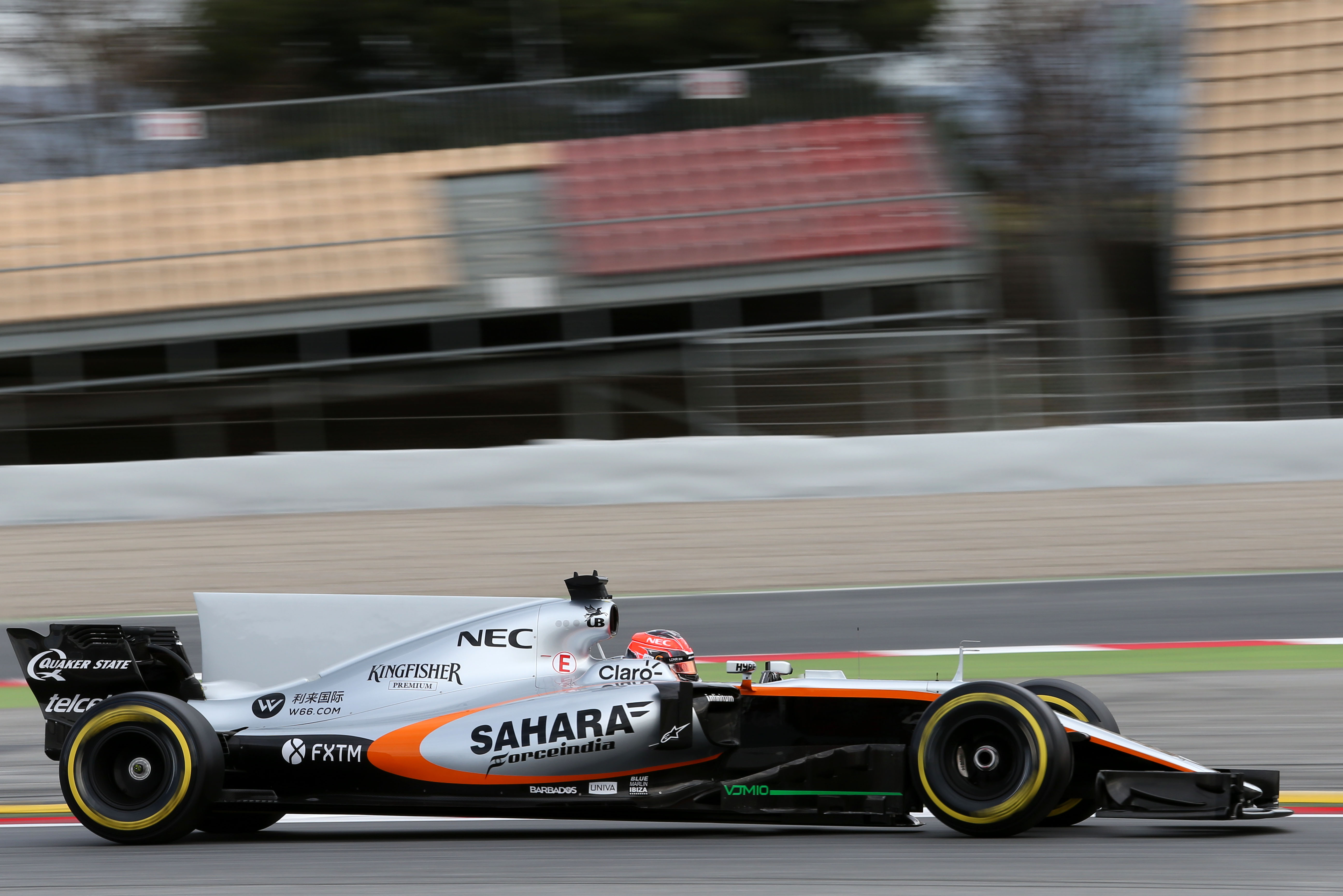 Force India ran with a black and silver design in 2015 and '16, but when its 2017 car launched the silver had well and truly taken over.
It was a good looking car that ran throughout pre-season testing, but a week before the season started Force India revealed a radical change of colours as it painted its cars pink thanks to a new title sponsorship deal.
The pink livery endures to this day under the team's Racing Point identity.
8: THE UNRACED TOYOTA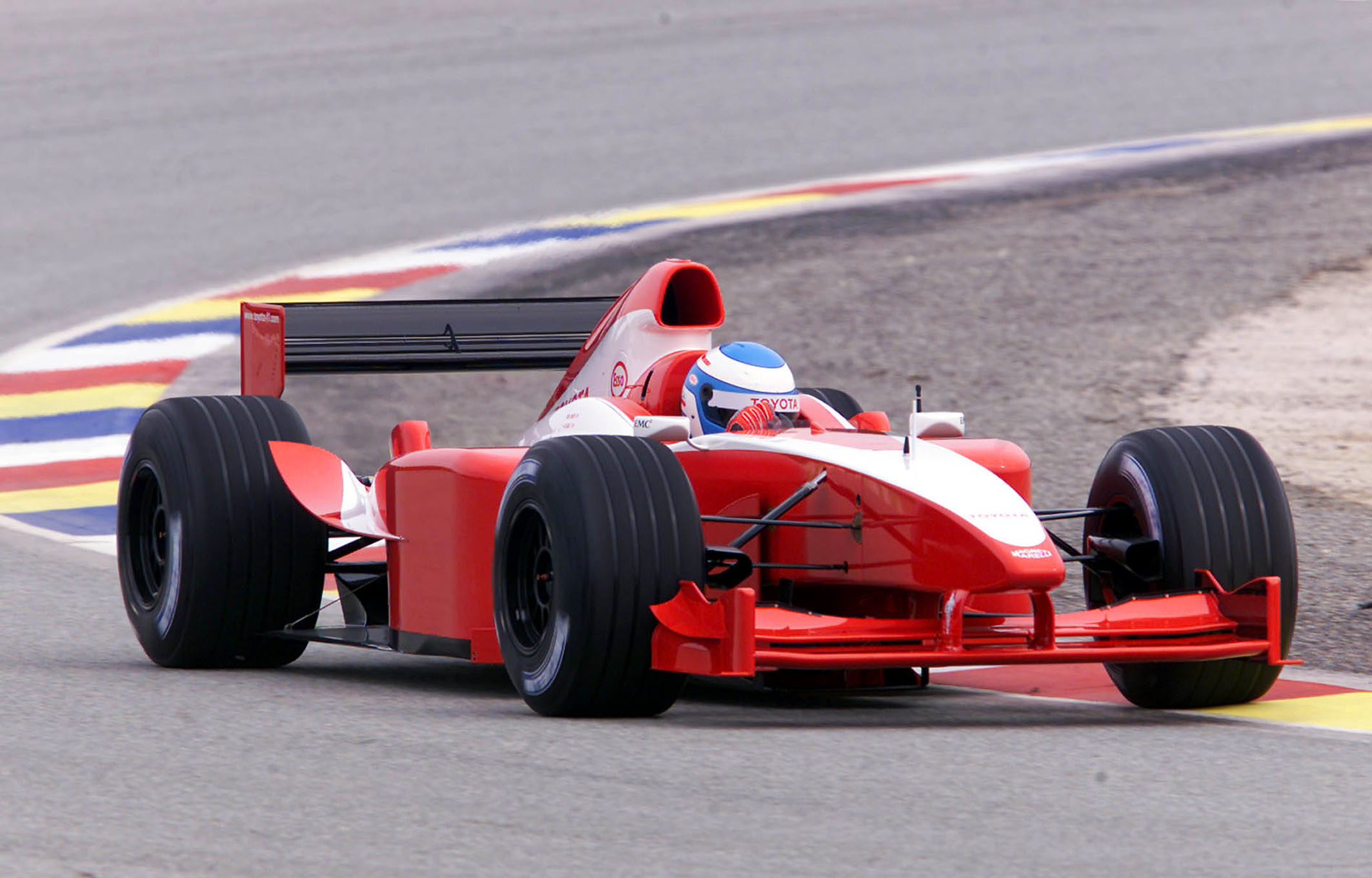 Toyota spent a whole year testing ahead of its entry into Formula 1. It had a dedicated testing facility based at Paul Ricard, and took its first car to most of the tracks on the calendar during 2001.
That year it used a clean red and white livery that showed a family resemblance to the manufacturer's sportscar projects of the late-1990s.
The car looked tidy but it wasn't quick. Toyota initially struggled to get its head around how much downforce it was lacking, with senior personnel questioning why Mika Salo and Allan McNish were braking so much earlier than the other drivers in a group test – without realising that the car couldn't handle braking any later.
When Toyota launched its race car for 2002, the livery could best be described as a white car that had been attacked by a toddler with a red paint brush.
Perhaps the team's underperformance during its time in F1 has made us cynical. But even if the brush strokes design was unique at the time, Toyota showed a lack of imagination by keeping the same concept throughout its eight years in F1. Its test car was well and truly a one-off.
7: THE VIBRANT SPYKER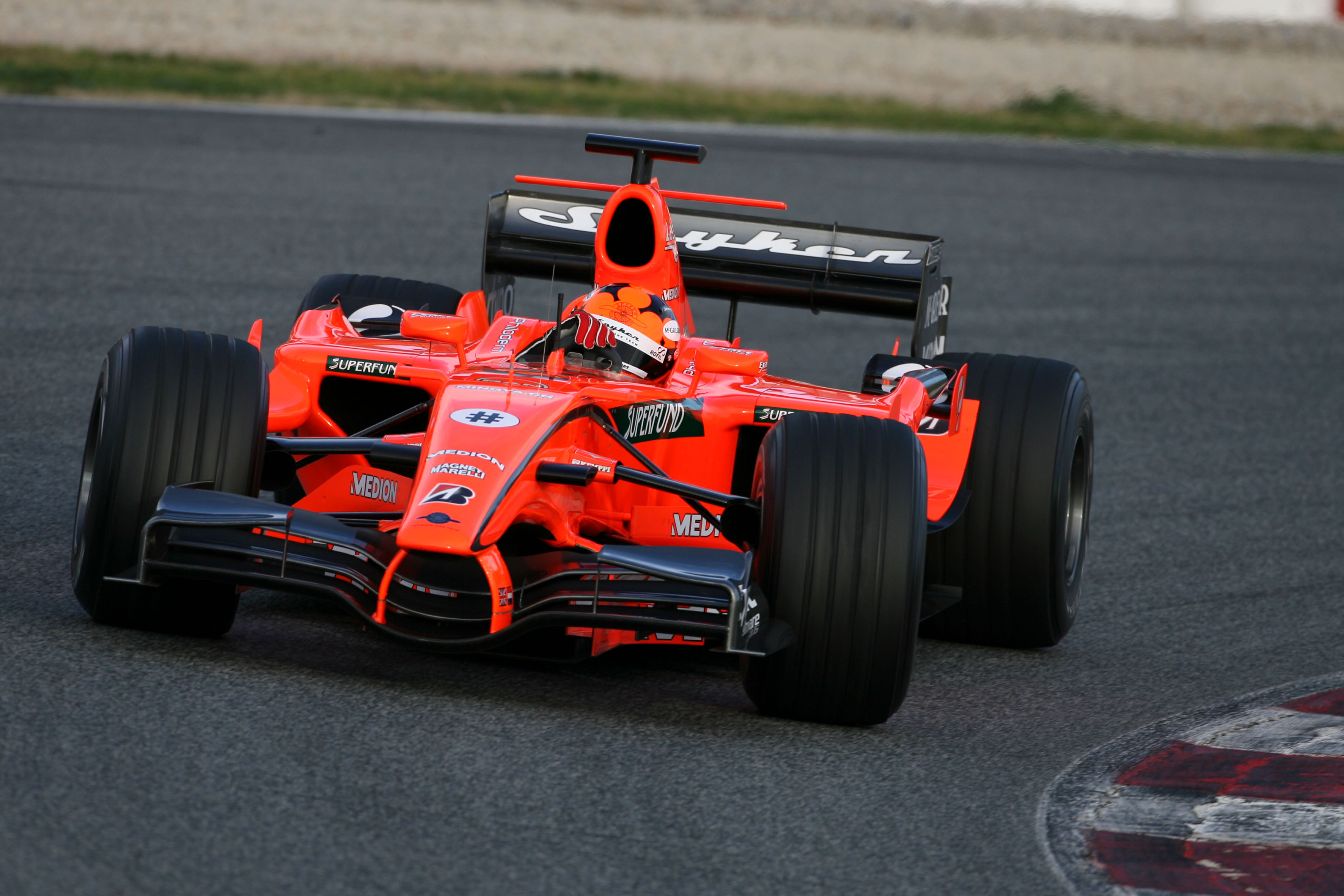 The team formerly known as Jordan went through a bit of an identity crisis in the years following Eddie Jordan selling up.
Midland was a shortlived existence that didn't even last the entire 2006 season, with Spyker taking over late in the year and hastily rebranding the cars with a splash of orange for the final few races.
For winter testing the team switched to a bright orange that was either vibrant or vile depending on your preference.
Whatever your take on it, the car certainly stood out, although by the time the season started the orange had been toned down and paired with some grey, which was all a bit underwhelming. Much like the car's performance on track.
6: THE RED BULL DRINKS CAN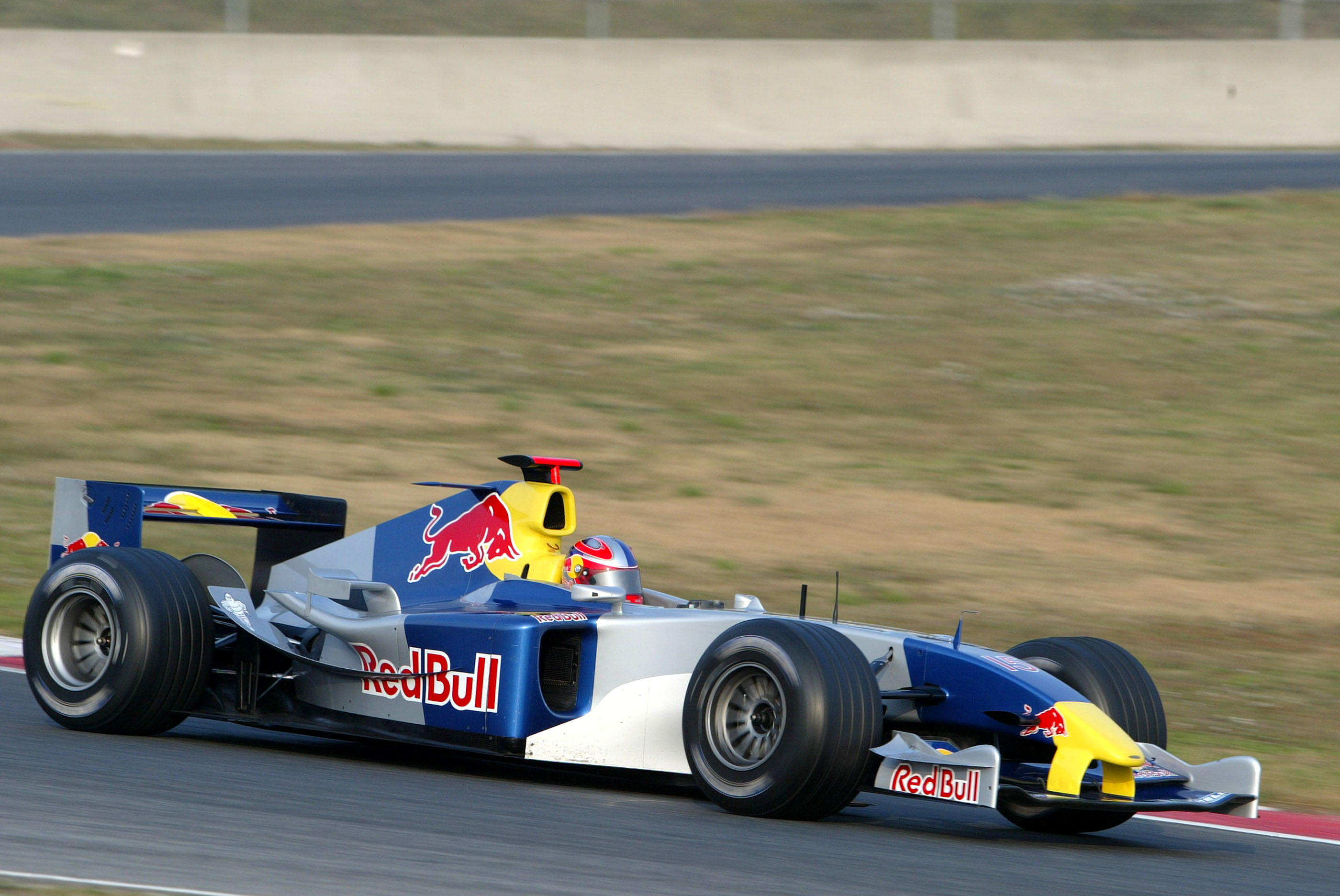 Red Bull was the title sponsor of Sauber for a long time – and even held a stake in the team for a while – before it bought Jaguar at the end of 2004.
And if it wanted to signify its shift from sponsor to fully-fledged team owner in F1 with a new identity, it had a ready-made livery change in the form of its drinks can design.
It seemed obvious, but Red Bull has never raced a car in the colours of one of its cans. The only time we've seen what that would look like was over the winter of 2004-5, when it hastily rebranded the Jaguars it inherited.
When its definitive 2005 car was revealed, it had a look that could be traced all the way back to the 1995 Sauber.
5: THE ORANGE McLAREN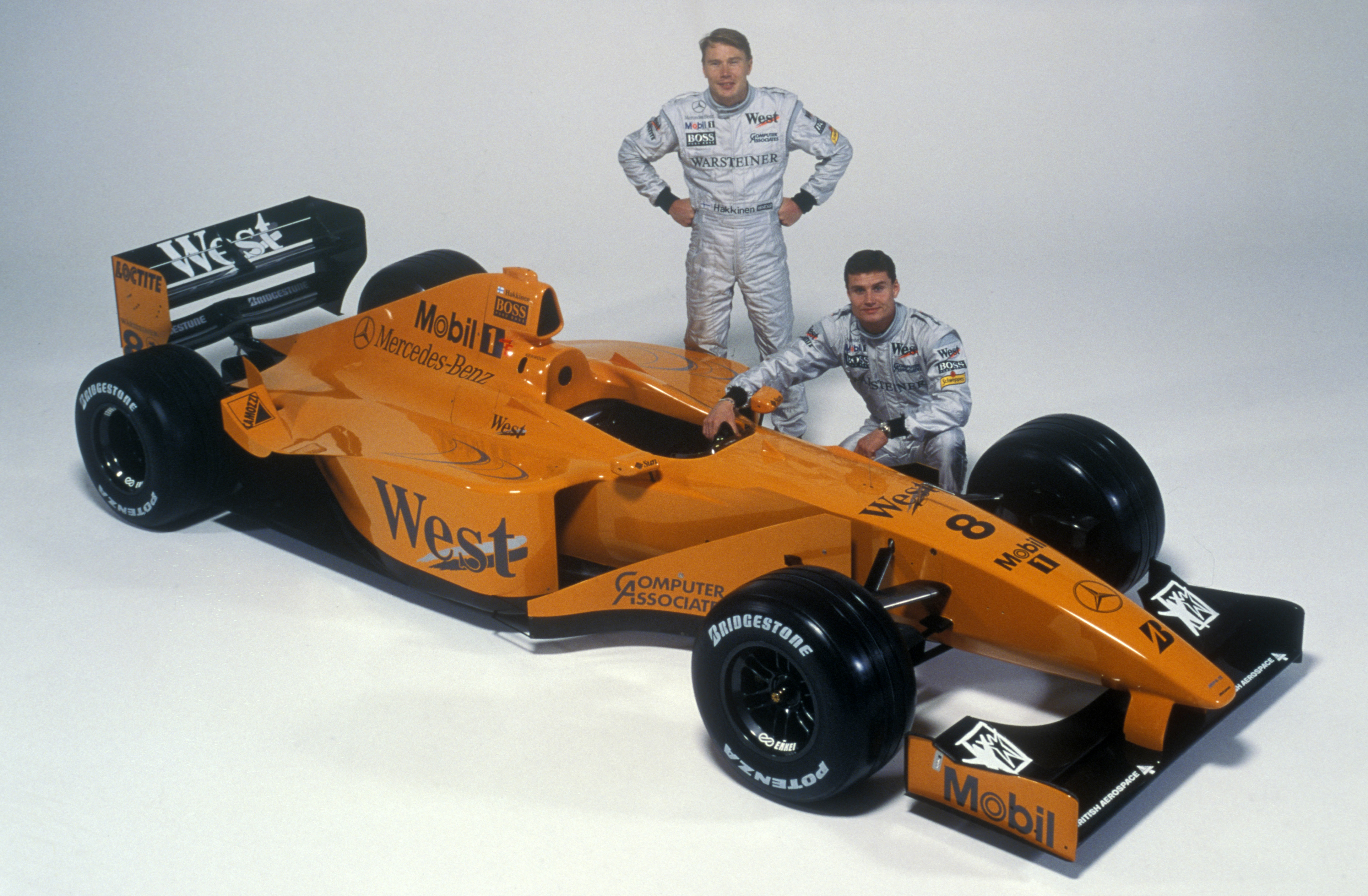 McLaren caused a stir in the late 1990s when it ran its cars in its classic orange colours during pre-season. The first time it did this, in 1997, was as an interim measure before its new silver colour scheme was unveiled at a glitzy launch in London featuring a performance by the Spice Girls.
The livery made a return in testing in 2006, where it again served as an interim design ahead of the team's eye-catching chrome rebrand for that year.
After repeated calls for McLaren to race in orange again for the first time since the 1970s, which were always resisted by Ron Dennis, the team's new leadership went for it in 2017.
However, it's black and orange attempt for its final year with Honda was a disappointment, with Jenson Button even remarking that Fernando Alonso's all-orange Indy 500 car was the right shade of orange.
McLaren got it right a year later, ditching the black and switching to its true 'papaya' shade.
4: THE BMW COMEBACK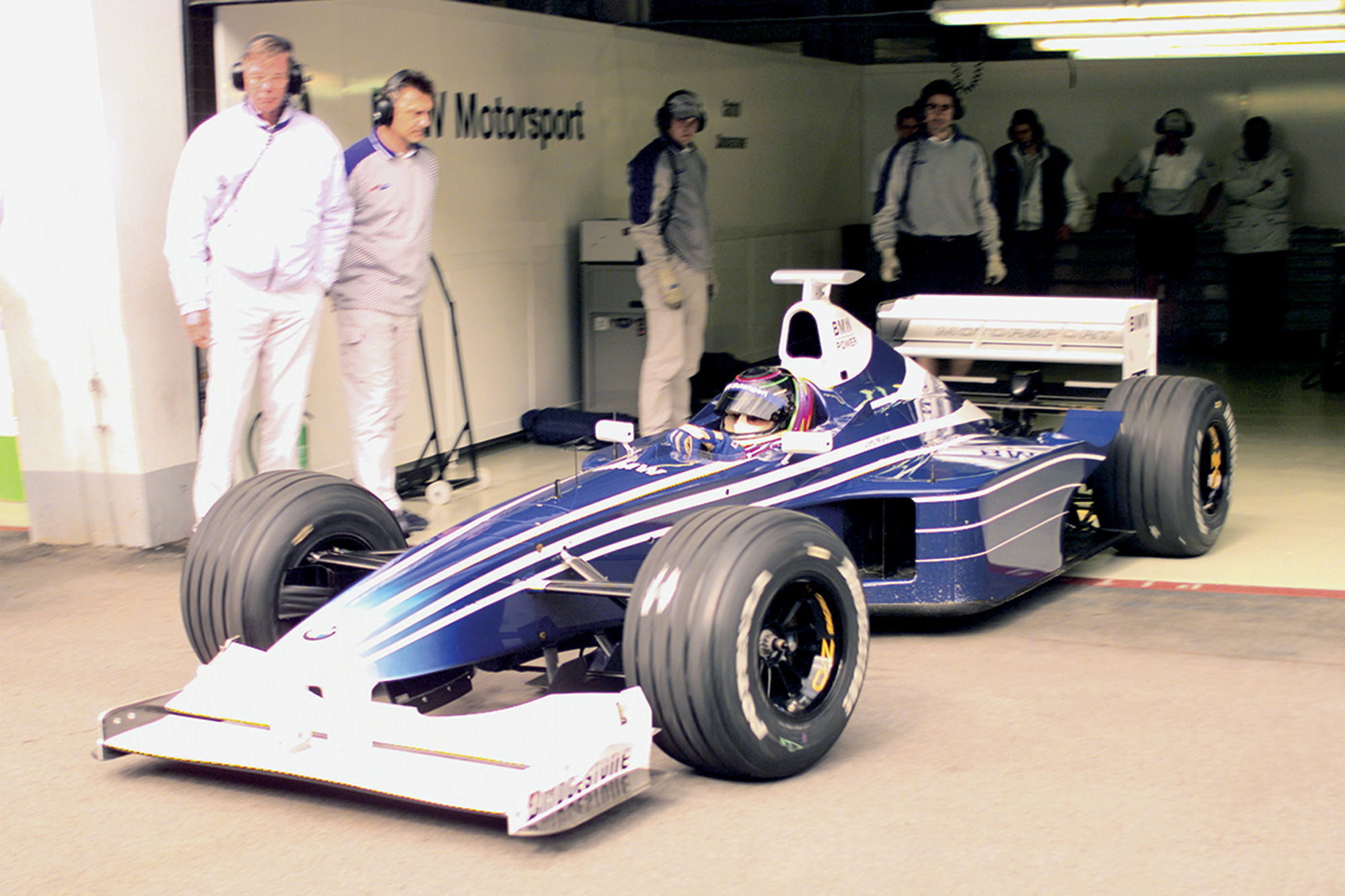 After more than a decade away BMW took its return to F1 for 2000 very seriously, initially running its development engine in a 1998 Williams test car.
Having started out with a plain white design and just a hint of BMW Motorsport branding, as things got more serious it switched to dark blue with white stripes. It was a striking design that seemed to pay homage to its successful association with Brabham in the 1980s.
BMW's deal with Williams included control of the livery as title sponsor, although when the 2000 car was launched it featured a lot more white than the test car.
3: THE FIRST FORCE INDIA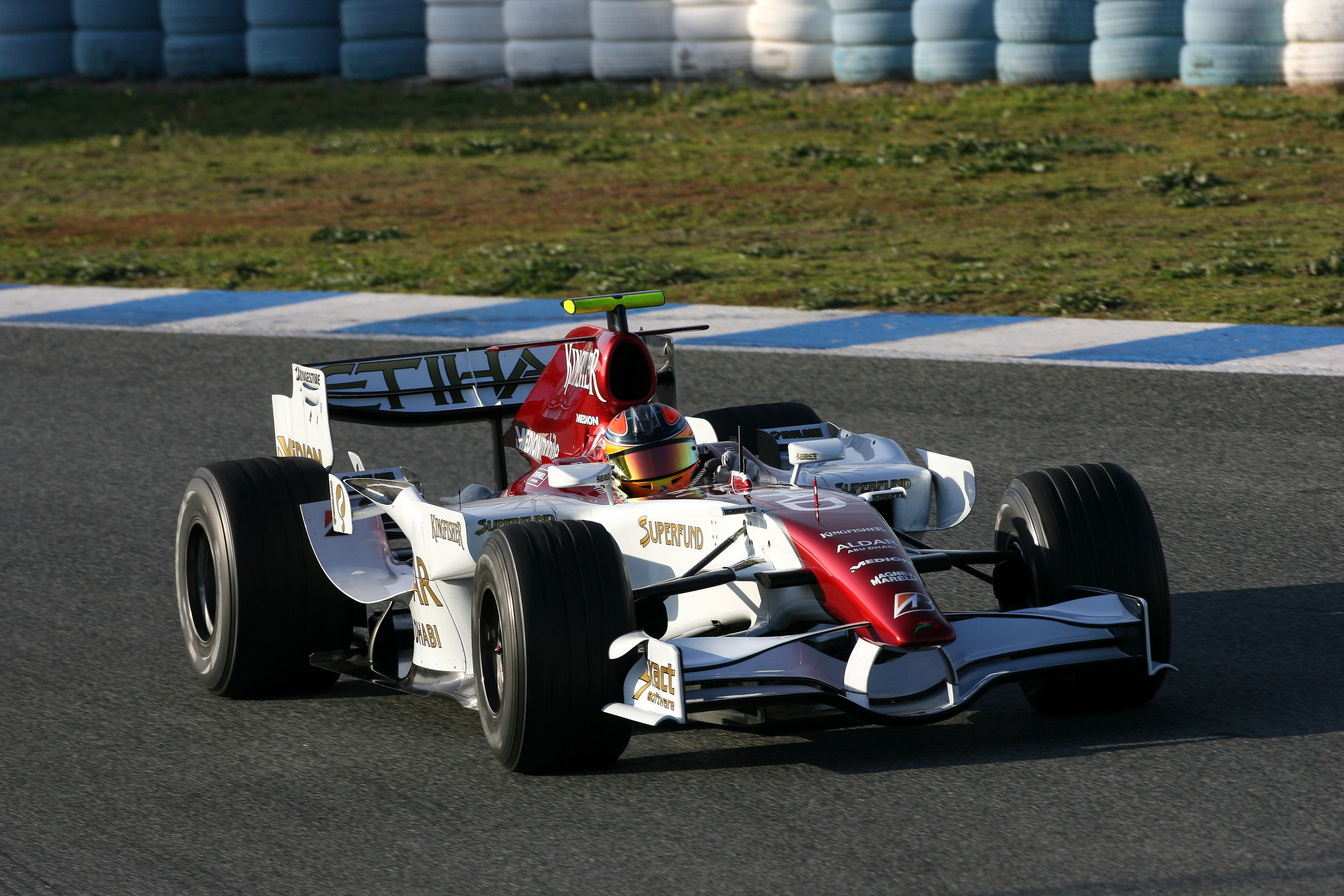 OK, we know this car wasn't actually a Force India. Following Spyker's shortlived dabble with F1, Indian businessman Vijay Mallya took the team over for 2008.
Before it was officially rebranded with a glamorous launch in Mumbai in February, it had winter testing to get on with and lots of drivers to evaluate.
That process kicked off in November with the Spyker chassis kitted out in a fetching white and dark red design, which the team kept all the way through to February.
The race livery was bland in comparison, even once it had splashes of day-glow orange added for the first race.
2: THE CAMO-BULL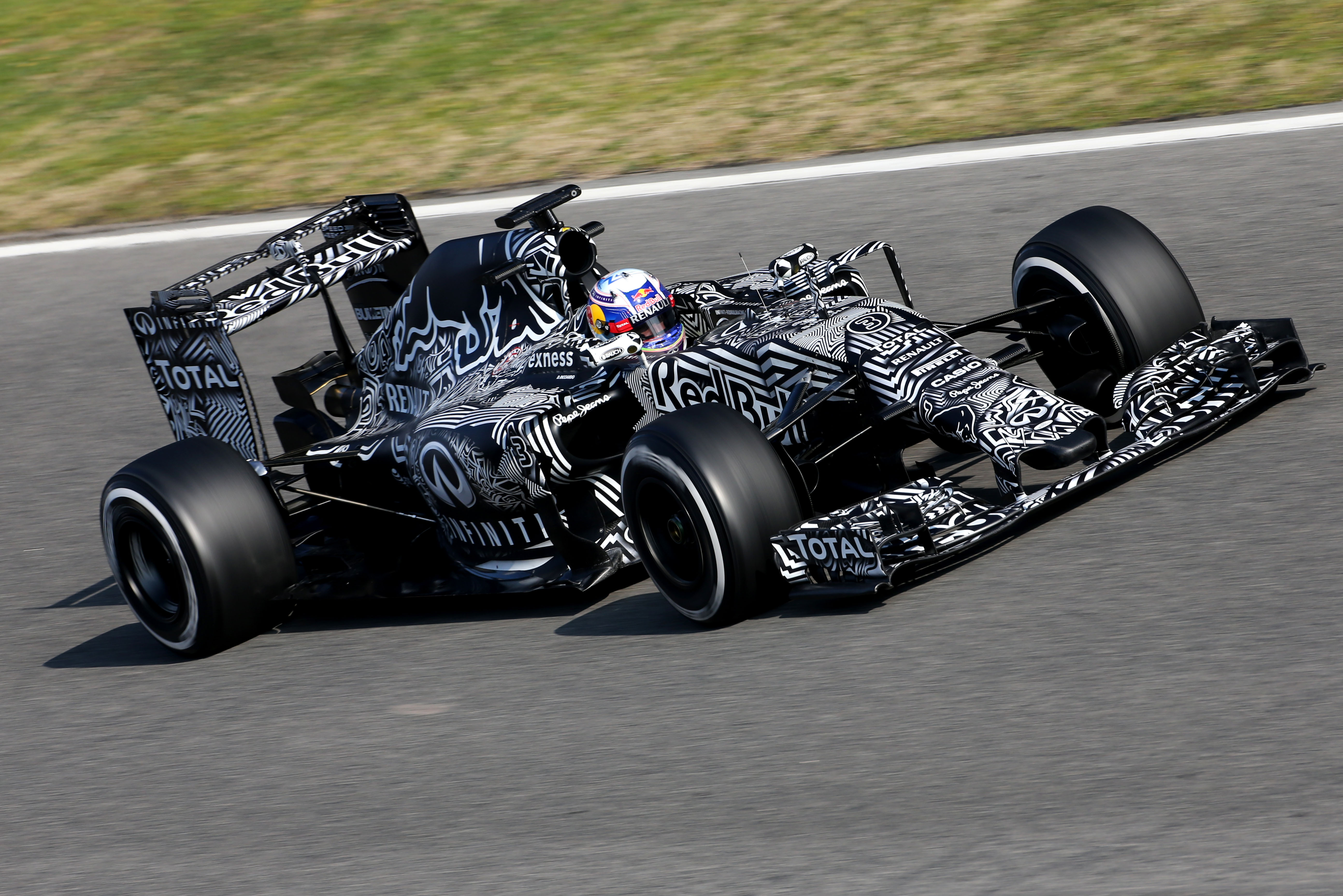 Red Bull's 2015 car broke cover at testing in a mock-camoflage livery similar to what you'd expect to see on a prototype road car when it's pounding round the Nordschleife before release.
Red Bull was happy to play up suggestions that it was an attempt to disguise the car's secrets during testing, but ultimately this was a clever marketing move to generate some attention.
The idea came from a crash helmet Sebastian Vettel used at the Italian Grand Prix in 2014, although his departure from the team over the winter meant he never got to drive with the livery.
Team boss Christian Horner promised that people calling for the team to race with the camouflage wouldn't be disappointed when they saw Red Bull's definitive 2015 car, but whatever the team supposedly had planned for the season must have been accidentally deleted from its servers.
All Red Bull did with its normal design was add its own name to the side of the chassis. Radical.
Red Bull has repeated the trick a couple of times since then, running new cars for the first time in special liveries for their shakedowns in 2018 and 2019 – but switching back to its traditional colours when proper testing began.
1: THE BLUE BAR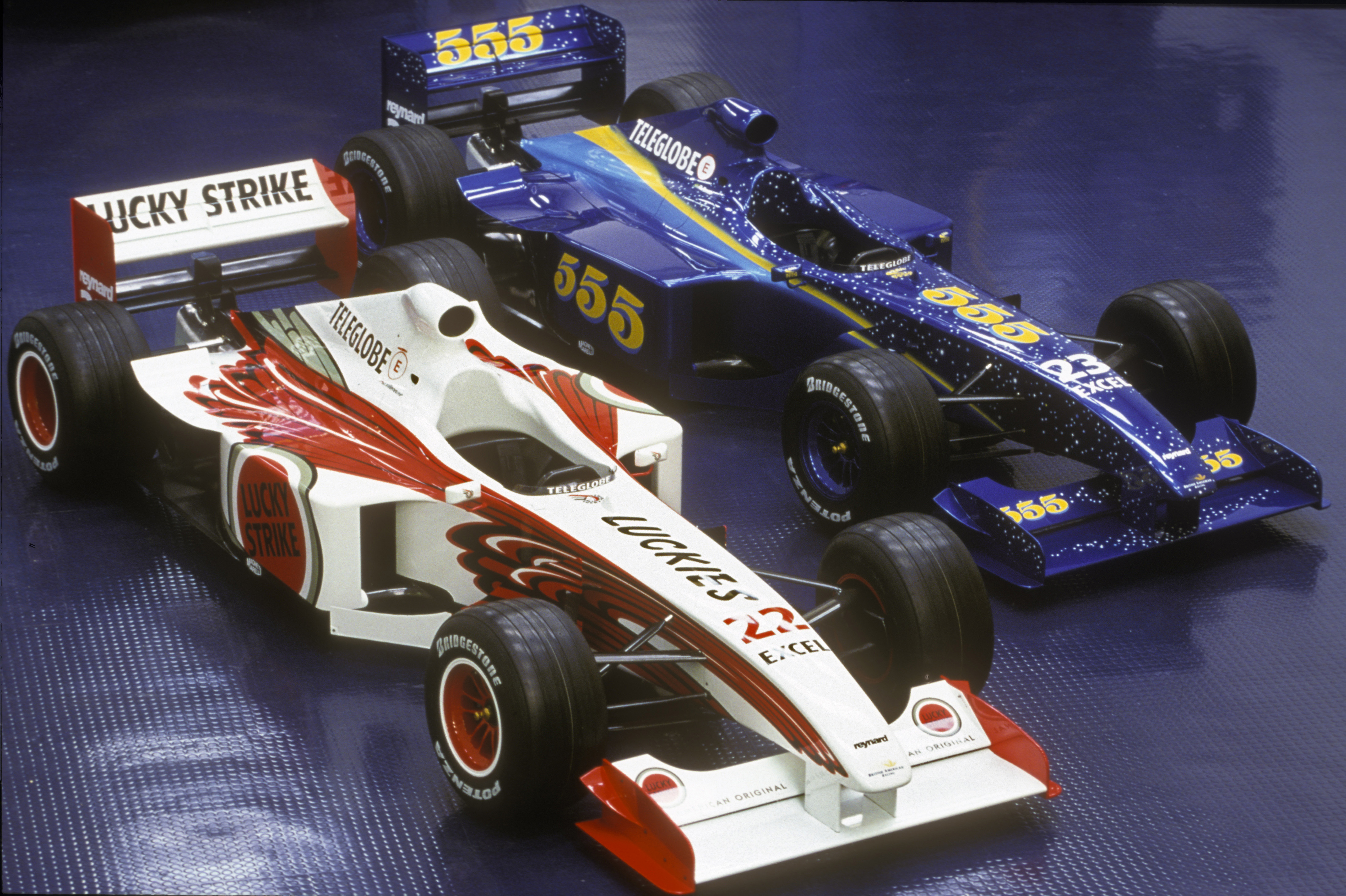 It seems fitting that a list inspired by a livery that was supposed to race should be topped by another that was meant to be more than a launch design.
In 1999 BAR made a splash when it launched its first F1 car with two colour schemes, a red and white one for Jacques Villeneuve, and a blue and yellow one for Ricardo Zonta.
The team was blocked from doing that, which led to the infamous 'zipper' livery that combined the two designs. So if you attended a grand prix in 1999 and sat on the right-hand side of the circuit, you could be forgiven for thinking the Subaru world rally-inspired design did race in '99.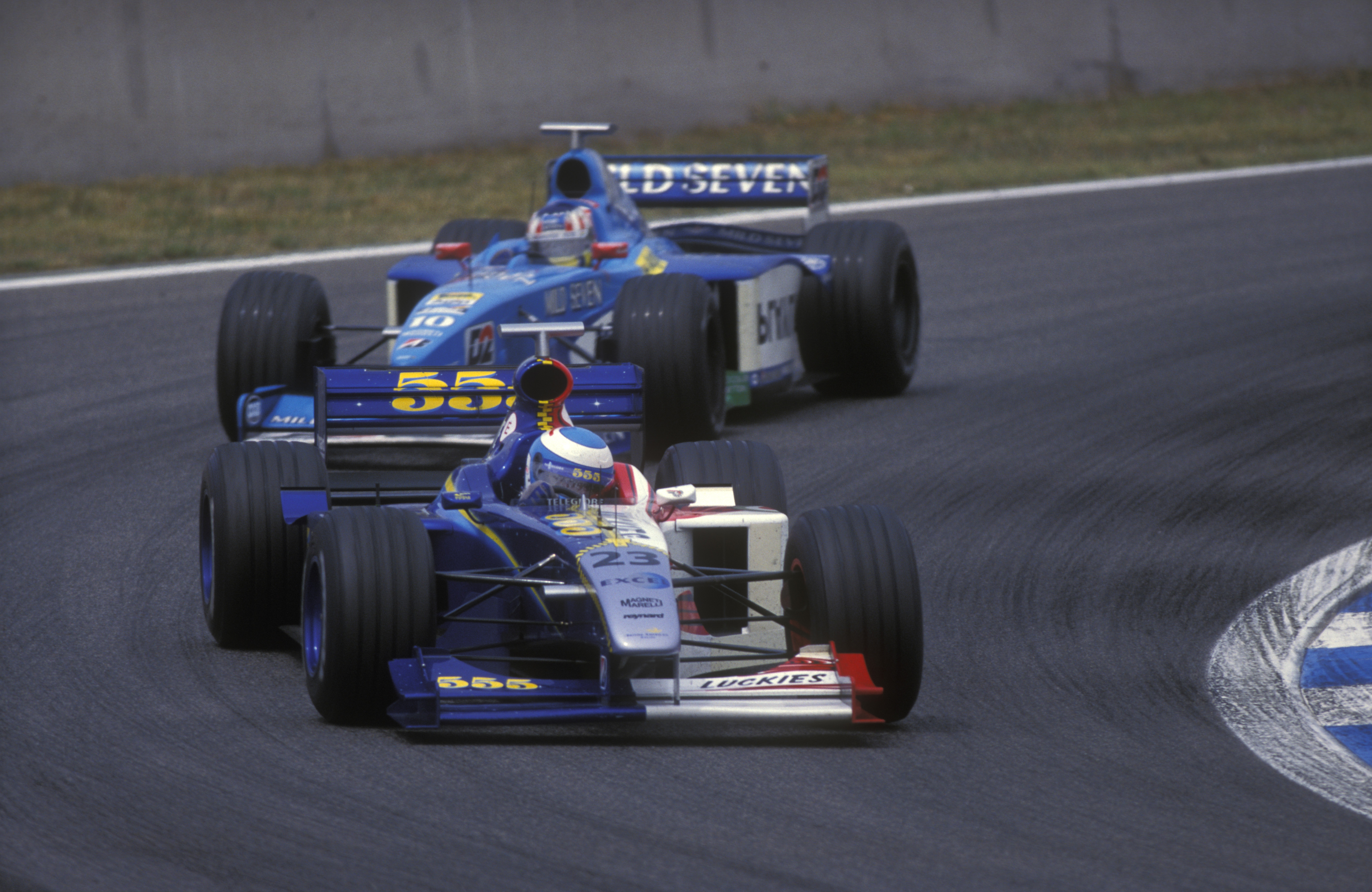 When BAR picked one lead brand to go with in 2000, blue was rarely seen again on its cars. Until F1 made its debut in China in 2004.
BAR and Honda made varying degrees of subtle changes to their standard livery on their race cars from 2004 to 06, but nothing came close to the fully-decked out car Anthony Davidson drove in practice at the 2004 event.
Rules for third cars running in practice were relaxed to allow different liveries to be used, so after a wait of nearly six years, a blue and yellow BAR finally hit the track. Davidson did the one-off colours proud, setting the fastest time of the day.