Ferrari is still pushing a clear narrative with one day of Formula 1 testing left: that it is behind Mercedes.
Thursday marked Ferrari's best day of pre-season so far in terms of headline numbers, with a mammoth lap count for Sebastian Vettel and the team's quickest time across five days at Barcelona.
Despite that, Ferrari is still 1.1s slower than Mercedes' benchmark from the first week of testing. And Vettel insists his team is on the back foot.
His underlying point is that Mercedes looks more "at ease", whereas Ferrari has more work to do. Trackside observers also reckon Ferrari's struggling with an early understeer trait.
But Red Bull driver Alex Albon speaks for all of Ferrari's rivals when he says: "They're clearly hiding something".
Once Ferrari takes the fuel out of the car and bolts on a set of Pirelli's softest tyres, it will surely be there or thereabouts.
One could argue (and Ferrari's rivals certainly do) that Vettel's position isn't entirely consistent
The suspicion its rivals still have is Ferrari's holding back its engine performance quite a lot, maybe even to the tune of one second. But we do not know that, cannot know that, and probably will never know that! Which is why whatever Ferrari is "clearly hiding", it is very confusing.
Admittedly, there is some underlying sense in what Vettel's saying. His point seems to be based on where Ferrari estimates everybody is once all the variables of testing are corrected.
"If you look at the big teams then nobody's really trying to do anything fancy," he says.
"Obviously you try to simulate every little bit of everything and everybody's using all tyres so naturally you go fast on the softer tyres then you do on the harder tyres, but I think most of the work is done in the background.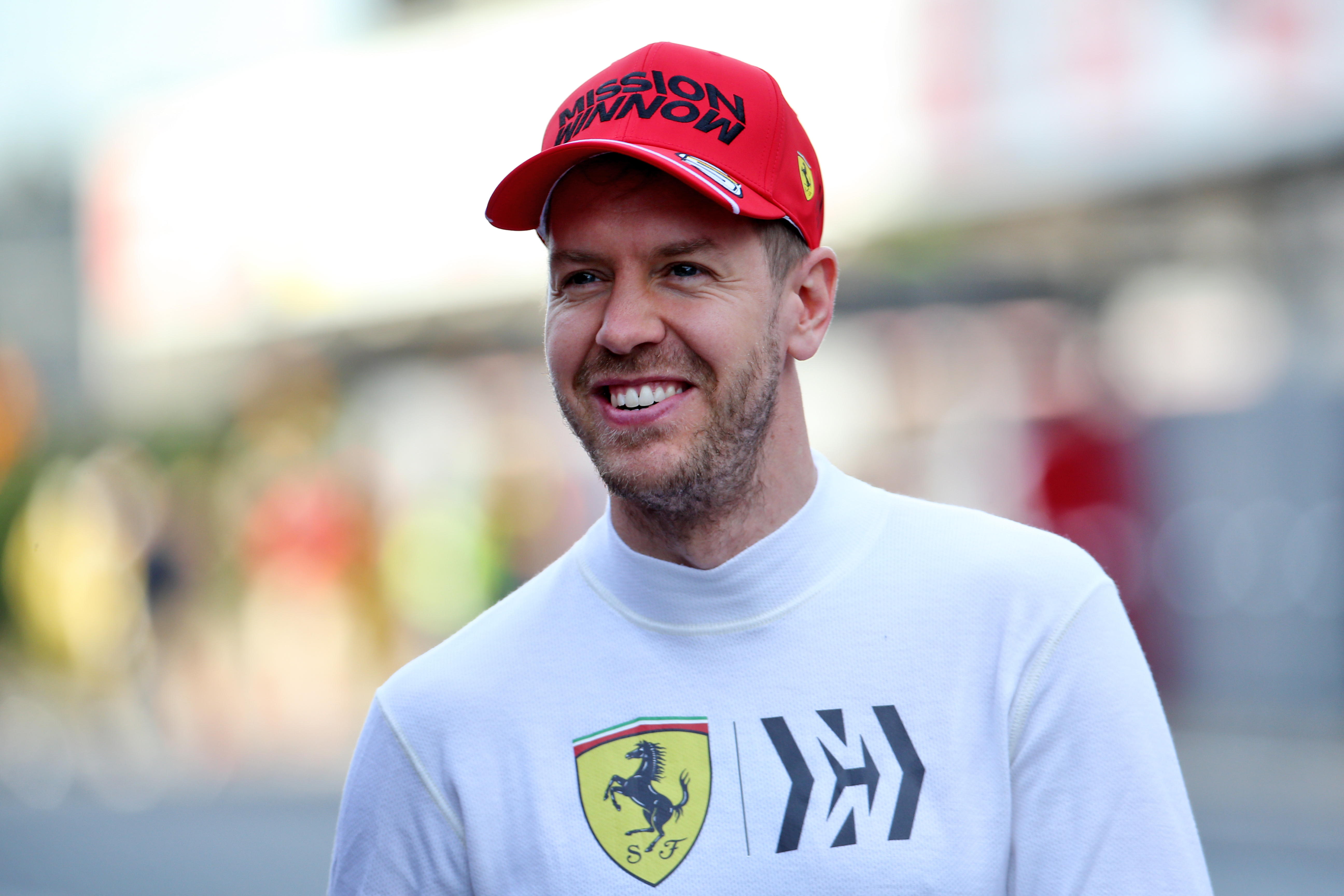 "It's about the average fuel load that you expect and average in terms of power that you expect, so it's hard to read and therefore I'm curious to really see where we are in Australia."
Presumably, Vettel believes that whatever advantage Mercedes has at present, it is neither massive nor insurmountable. Because while he admits Ferrari has not left "the very strongest impression", he insists he is "not worried" and does not have "any concerns or panic right now".
But one could argue (and Ferrari's rivals certainly do) that Vettel's position isn't entirely consistent.
After all, he admits that the full picture will only become clear "in a couple of weeks' time – not now, and not tomorrow".
So is this simply part of Ferrari's bid to cement its status as the underdog after last year's sky-high expectations after testing turned into a nightmare start to the season? The insistence that Mercedes is the early favourite does boost that theory.
We can say without doubt Ferrari's hiding something. Whatever trouble it endured in the first week has not left it a second off the pace
"It just looks as if Mercedes is more at ease, not just for the one lap which is obviously what people look at, but just in general, on the [longer] runs," says Vettel.
"We also had some runs that were better, some that were worse, so it's a bit hard to tell – time of day, track condition. Then I don't know what people are doing in the background.
"We tested some stuff that was very good, other stuff that wasn't good. So, it also has an impact on lap times.
"But probably if you look right now I'd say Mercedes is at the top, just because every time they go out and are fairly quick with ease. Whereas others I think need to stretch a bit more."
Vettel rejects the suggestion there is confusion over Ferrari, on the grounds that the expectation of the team is to fight for the title and so far it has not been "smashing the lap record and doing lap times with ease". So critics doubt what they see.
Then he stresses (again) that it's "way too early now to draw any false conclusions". But what is declaring Mercedes ahead if not drawing a conclusion?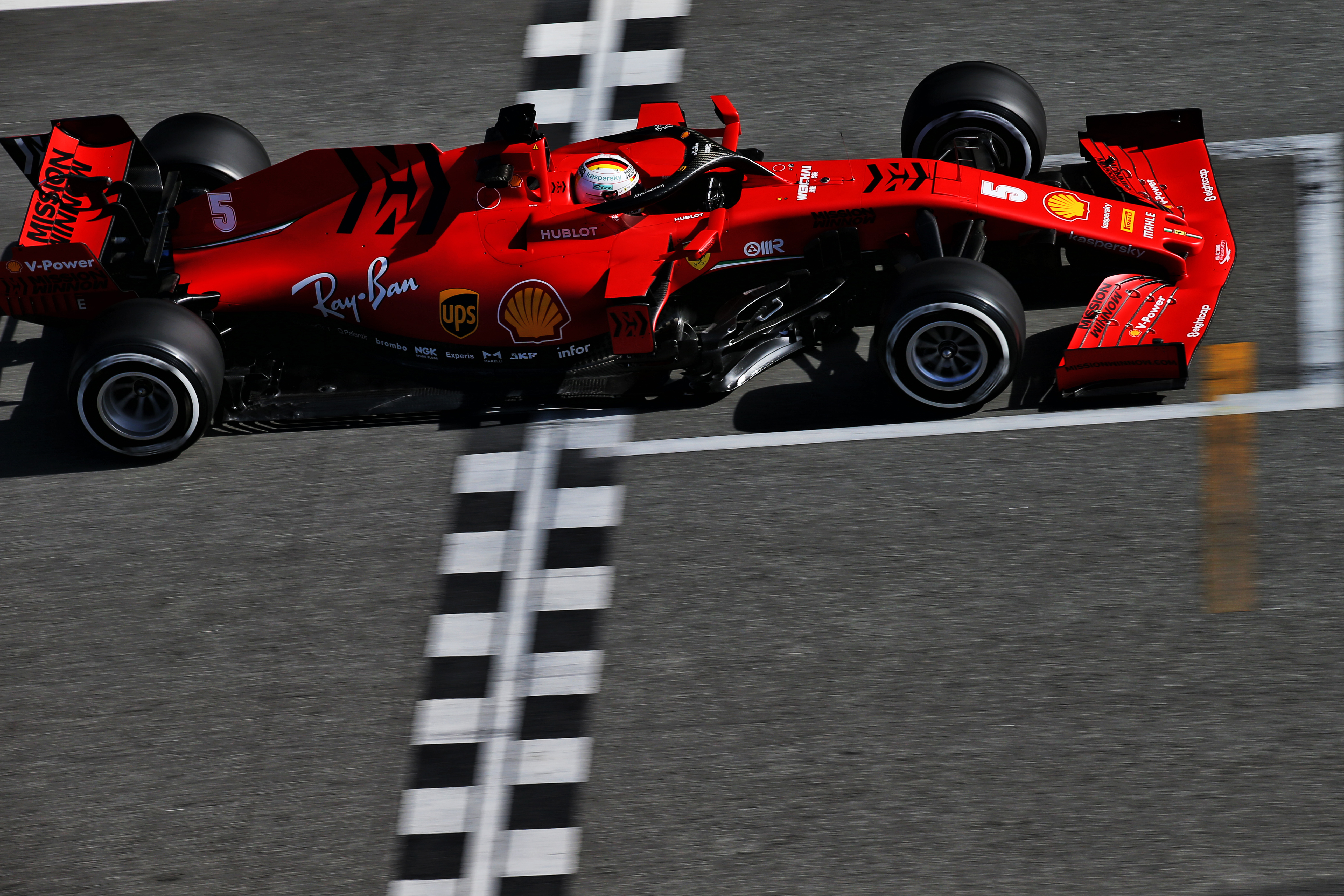 Asked if Ferrari is bluffing with its claims, Mercedes driver Valtteri Bottas says: "You never know. It's a weird game in this sport sometimes.
"You never know how much you are showing. Only the teams themselves know the true form they have and can calculate and add everything in terms of performance, what lap time they can do in theory.
"Then we can only guess what other teams are running and how much they have in the pocket."
But what Ferrari says is in the pocket and what is really there are potentially two very different things.
We know that Ferrari has pursued more downforce this season, and willingly traded some straightline speed performance. It's worth remembering that this team insists that it was a combination of its aerodynamic philosophy and a good engine that gave it a speed advantage last year – not any dark arts.
Vettel says the car is definitely better in the corners but slower on the straights because of increased drag. That raises two questions. Has the trade has been worthwhile? And is the net benefit bigger than the gains the likes of Mercedes and Red Bull have made?
If we take Vettel at his word, the suggestion is that the trade has been worthwhile in terms of cornering performance, but not done enough to put Ferrari top of the pile. And if we are only talking a tenth of a second or two, then perhaps it is possible that everybody is right – Vettel and Ferrari for saying they are behind, and their rivals for calling bullshit on how much trouble Ferrari is really in.
The truth is we do not know. Last year, the picture at testing changed considerably in Australia. It may well be the case that Ferrari is laying the foundations for history to repeat itself, only this time in its favour.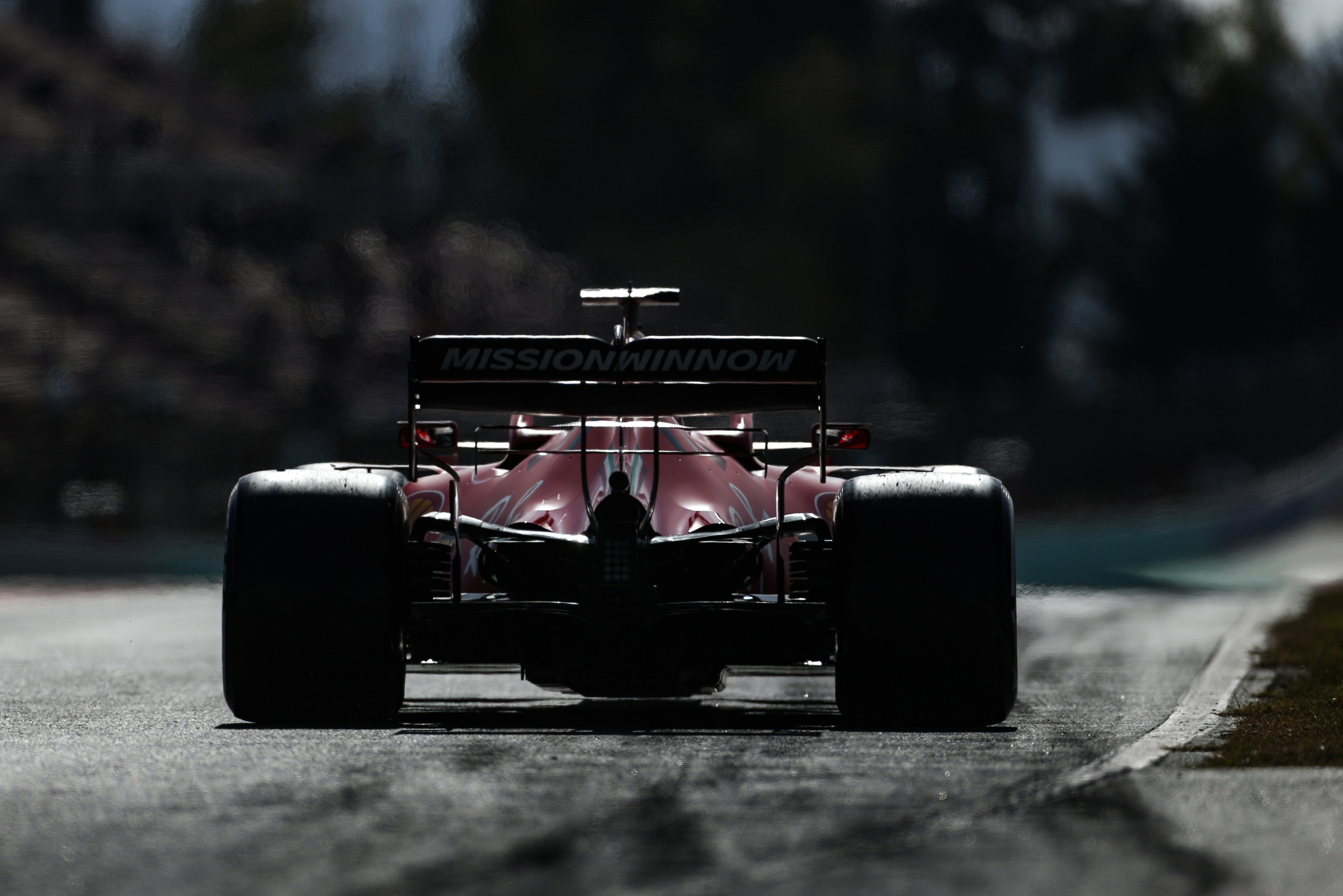 We know for a fact that Ferrari has eschewed performance running so far to avoid creating a narrative that it is leading the way. The question is whether it is going too far in the other direction?
We can say without doubt Ferrari's hiding something. Whatever trouble it endured in the first week has not left it a second off the pace.
Plenty of teams are still keeping their cards close to their chest with just one day of on-track running left before heading to Australia. Ferrari is one of those.
If you believe the team, the hand it holds is probably not enough to beat Mercedes in Australia. If you believe the others, that's a transparent attempt at a bluff.
Vettel might not think we'll find out the truth on the final day of testing. But the picture can only get less confusing from here.