Sebastian Vettel's morning benchmark remained the fastest time set on the penultimate day of Formula 1 pre-season testing, as an oil-related engine problem halted Mercedes and Lewis Hamilton's running.
Hamilton drew to a halt at the exit of Turn 5 with just under two and a half hours remaining in the session at Barcelona.
Mercedes soon revealed that an engine problem had struck and ended its day.
It proved the main talking point as the teams dedicated the afternoon to long runs, which provided little in the way of action.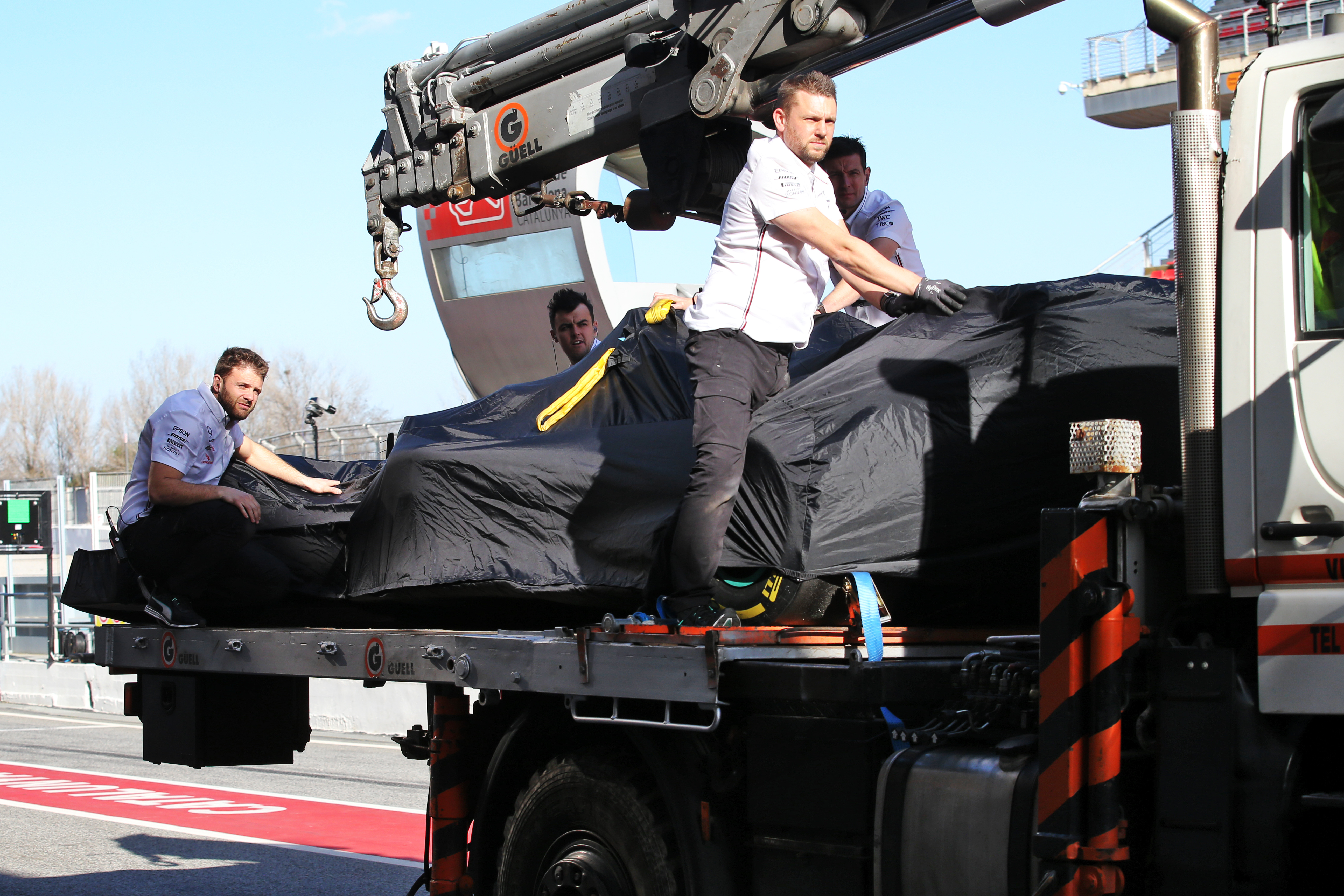 Vettel accumulated the second highest number of laps in the afternoon to reach 145 for the day in a well balanced session for the Ferrari team.
Pierre Gasly was the only driver to make serious inroads in the top five in the afternoon, as he improved four times in the last hour and a half. His best lap with 16 minutes left of the day put him second fastest overall in the AlphaTauri, 0.225s behind Vettel.
It wasn't a completely clean afternoon for Gasly, as an apparent downshift issue required remedy.
Lance Stroll and Nicholas Latifi's morning times remained as the third and fourth fastest of the day, while the pair pounded around in the afternoon stacking up well over 120 laps each.
Latifi was the lap count winner though, racking up a much needed 160 tours after he had been halted by an engine issue on Wednesday.
Behind Latifi, Lando Norris remained mated to the latest McLaren challenger and notched a century for the day with a variety of running in fifth overall, while Max Verstappen handed the Red Bull – with the sixth fastest time in his hands outright – to Albon for the afternoon race runs.
Valtteri Bottas took seventh and Esteban Ocon eighth, as they handed over to Hamilton and Daniel Ricciardo respectively for the post-lunch action.
Kevin Magnussen completed a full day for Haas and his morning benchmark stood in ninth, one spot ahead of Albon, who switched between the medium and hard compounds for 61 laps.
Behind Ricciardo in 11th, Antonio Giovinazzi returned to the track after his morning Turn 4 crash to resume lapping, and narrowly jumped Hamilton for the last spot in the order albeit 2.829s adrift of Vettel.
Giovinazzi also scored a respectable 91 laps given the disruption to his day.