Mercedes' penultimate day of 2020 Formula 1 pre-season testing has been halted by a power unit problem during Lewis Hamilton's session.
Hamilton ground to a halt on his 15th lap of the day coming out of the Turn 5 right-hander, initially pulling to the left of the track to keep out of the way then parking up on the right-hand side for recovery.
The car was returned to the garage under the consequent red flag, with investigations revealing a problem that would end Mercedes' day.
"We've experienced an oil pressure anomaly, which made the engine shut down as a precautionary measure," said a team spokesperson.
"We're further investigating the issue; unfortunately, that means our running for today is done."
Mercedes has led the way in terms of mileage completed in testing so far in pre-season testing, although it managed only 61 laps on Thursday thanks to a quiet morning that started in damp conditions.
Mercedes also suffered an MGU-H problem in the first test, a problem that also afflicted its customer Williams.
But it has introduced countermeasures for this test designed to avoid a repeat of that issue.
Williams has however had further disruption to its running due to problems on the Mercedes side and is now on its third engine of testing.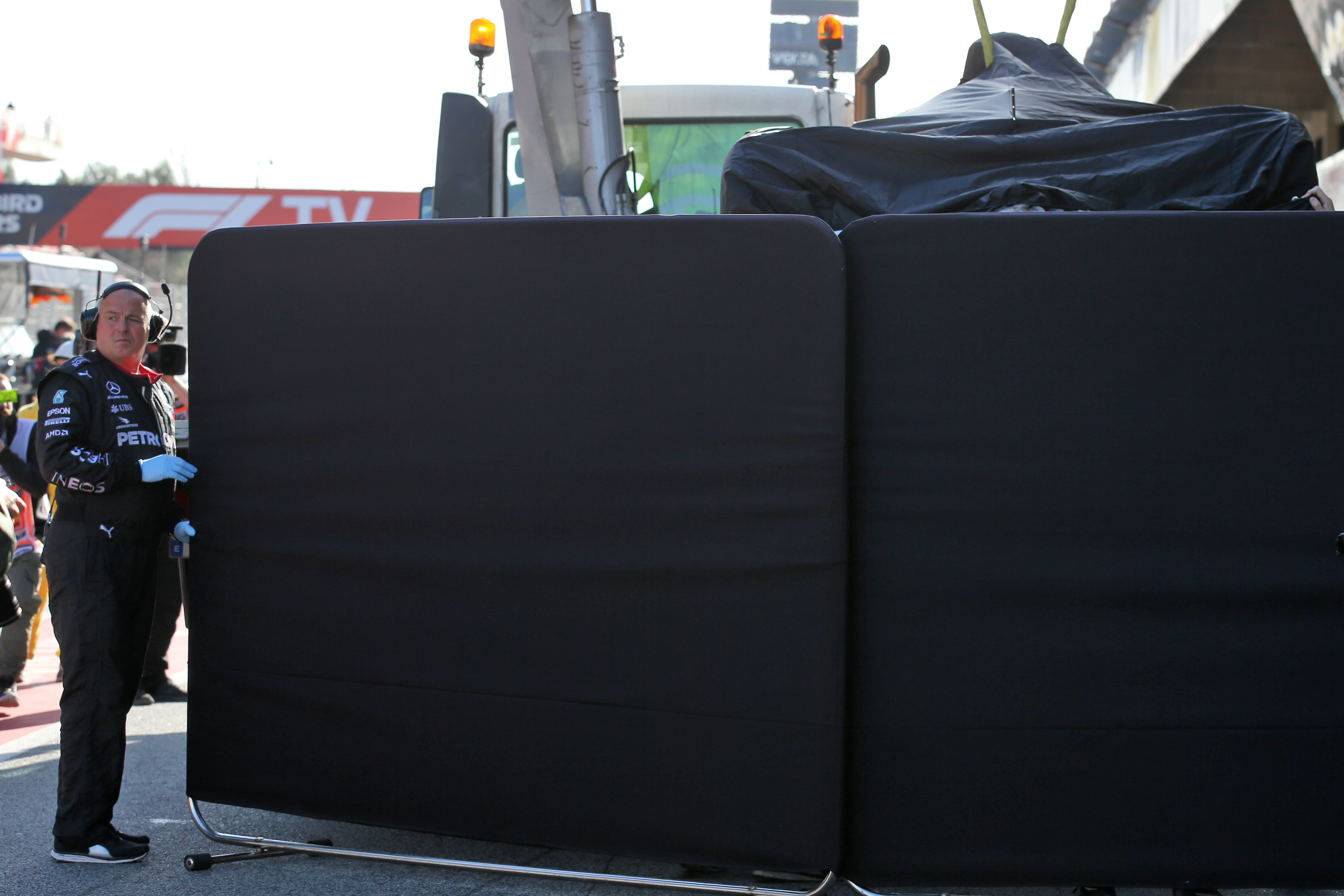 Earlier on Thursday, Hamilton's team-mate Valtteri Bottas – who completed 47 laps in the morning – said Mercedes had found "small issues here and there" but was otherwise positive in his early assessment of the W11.
"You go through the season and hope that everything is designed and built so well that it is reliable for the beginning of the year, which is always important in terms of points and some consistency," said Bottas.
"Performance wise, we know that we can do better and test different things with the car balance and we can still tune to be better, and honestly we're really focused on ourselves."