Back in 2008 Mike Krack – who has just taken over as team principal of the Aston Martin Formula 1 team – was chief race engineer at BMW Sauber.
He'd risen through the ranks with the team, beginning as a data analyst before becoming a race engineer for Felipe Massa in 2003. He worked hand-in-hand with third driver Sebastian Vettel in 2007 and was very heavily involved in the team's hugely promising 2008 campaign with Robert Kubica and Nick Heidfeld.
After Kubica led a BMW 1-2 across the line in Canada of that year, he led the drivers' world championship. Almost from that moment, BMW switched off significant development, preferring instead to devote resources to its 2009 car, the one which – according to the team's corporate-led plan – was going to win the title (it didn't). The stated goal for 2008 was just to win its first race. That achieved, BMW switched to the 2009 plan.
It was one of the more bizarre decisions in 21st century F1 history and it was the moment that Krack became disillusioned with the corporate targets overriding the racing realities. He left.
But there must have been someone in corporate BMW who believed in him, maybe someone who saw that in hindsight – as the BMW challenge collapsed completely in 2009 prior to the company withdrawing from the sport and selling the team – that he had been absolutely correct in his assessment.
Because within two years of leaving, Krack was back at BMW, as chief engineer of its DTM programme. Prior to his Aston recruitment, he pinballed between BMW and Porsche in senior roles as suitable programmes emerged. He's extremely highly thought of in both organisations.
But now that he's back in F1 he sees very clearly the parallels between when BMW bought Sauber and transformed it into a frontrunning team and what is happening at the formerly-small Force India team since its purchase by Lawrence Stroll and rebranding as Aston Martin.
He is very keen that the same mistakes are not repeated here.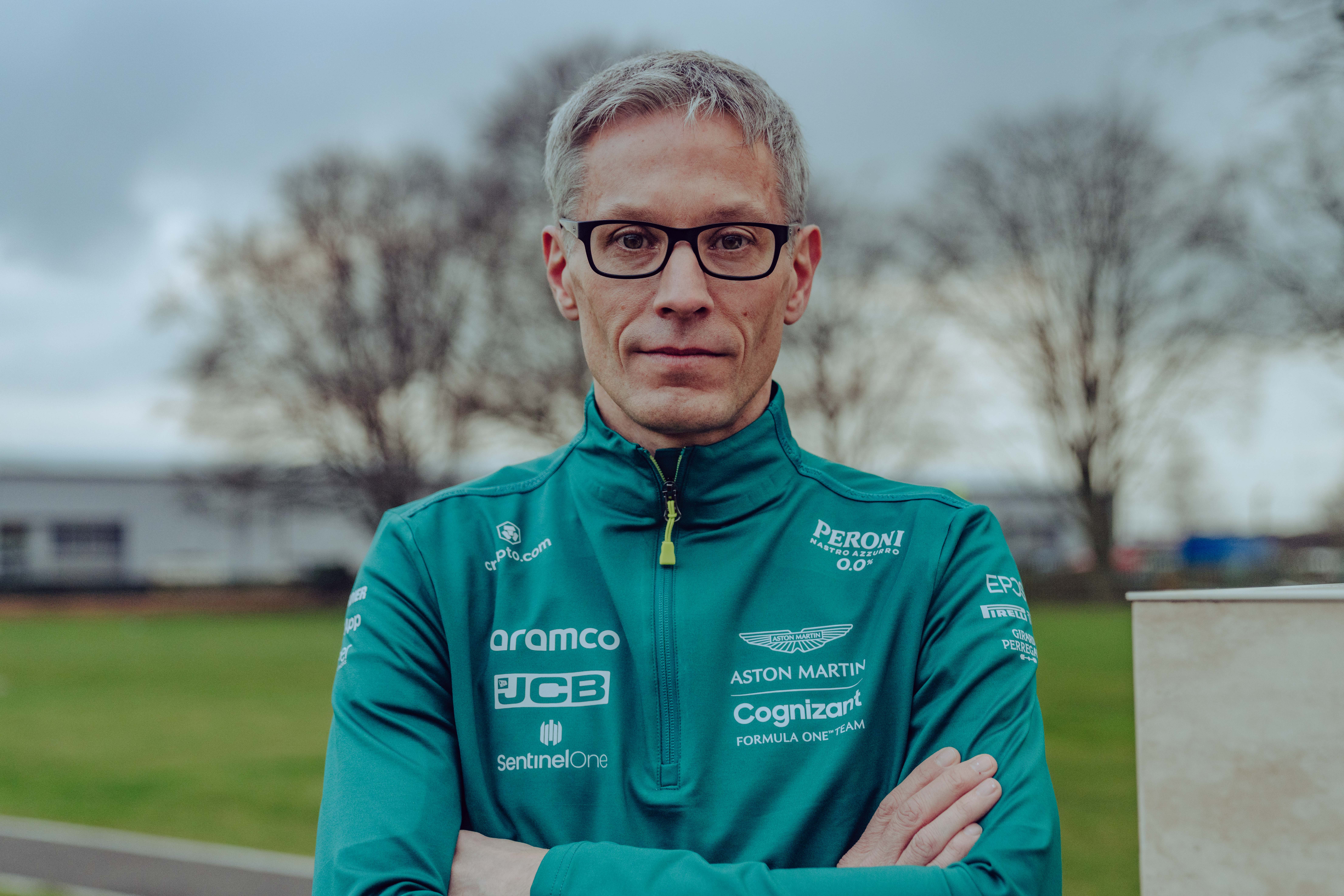 "[The parallels] are blatant," he says. "When I look at 'Team Silverstone' I sense a bit a situation we had at Sauber, a similar situation where at times where we had been clearly over-performing for our size then we had a big partner coming in where suddenly you had possibilities you never had before.
"We have something similar here. That made it quite attractive for me. We have a great bunch of people who know how to use their skills very cleverly, then you are provided with additional possibilities.
"But we are not an OEM [original equipment manufacturer]. We are a lean management structure and can decide very quickly and are very flexible. We have quick decision power…. We also had a five-year plan at BMW and it was handled in a very corporate manner which we must avoid at any cost here.
"We have everything at this stage we need but we need to make the right decisions and [success] doesn't come by itself."
The potential strains of growing so quickly are very clear at the team. Stroll Sr expects success after investing so heavily in both team and brand, and this was certainly at least partly where strains in the relationship developed between Stroll and former team principal Otmar Szafnauer, Krack's predecessor.
The recruitment of Martin Whitmarsh as CEO of the F1 team late last year effectively puts him in between Stroll and Krack, potentially placing him in a Jean Todt/Ferrari-like role in absorbing the pressures of the owners and keeping them away from the race team.
If Whitmarsh can do that, then Krack has a realistic chance of extracting the immense potential of this team, fully financed, already with a super-capable technical core and the addition of high-profile aerodynamic recruits from both Red Bull and Mercedes. It's a challenge he relishes.
"I bring people together," he says. "It's not a five-minute job to get individuals together to give them trust, to enable them. Sometimes you can bring very, very bright individuals but they don't work well together, sometimes it's more important to have teamwork than the ultimate individuals.
"It's a fine balance. Team is everything. There's a large headcount and we all have to pull on the same side of the rope. A big spirit and right attitude."
That's a lot of responsibility in his hands. But they seem very capable hands.