The commitment behind Aston Martin's works Formula 1 team has been unquestionable during Lawrence Stroll's ownership but his biggest strategic decision and financial investment may be yet to come.
Formula 1 has a new engine era on the horizon in 2026 and all the focus has been on whether that will tempt the Volkswagen Group into committing to an F1 project.
But Stroll has grand ambitions for Aston Martin and its long-standing Mercedes engine deal is set to be reviewed as the team weighs up whether its own programme would have merit.
Stroll is investing heavily in the F1 team, which is building a brand new factory and is being expanded into a broader technologies group.
Since the end of last year, there have been suggestions his long-term vision for the F1 team could include interest in exploring a standalone Aston Martin F1 engine.
The prospect is believed to have first arisen from Stroll's request late last year to be part of the group that discusses future F1 engine regulations, which reflected his desire to better understand the technical direction F1 could head in long-term.
At the time, then-Aston Martin team boss Otmar Szafnauer's response was "never say never" and Aston Martin's party line was that it is "very happy with our current partner Mercedes-Benz, to whom we are contracted for some years yet, and we have no alternative plans at this time".
But around the launch of Aston Martin's 2022 car, chief technical officer Andrew Green indicated that it could be a serious proposal after all.
He said: "With our ambitions, we're definitely investigating our power unit supply in the long-term.
"2026 is mooted as a new power unit regulation. I think as a team, we'd love to be involved.
"We have Aramco now involved as a sponsor.
"I'm sure we'll be looking at it in great detail and understanding whether there's a benefit to us moving in that direction."
New-for-2022 title partner Aramco would seem to be an important ally in this interest.
Not only would the Saudi Arabian energy and chemicals company lend immense financial resources to what would be a serious undertaking, it would also be primed to make a legitimate technological contribution.
When Aston Martin announced its Aramco partnership earlier this year, it stressed that the deal would include a bid to "drive the development of highly efficient internal combustion engines, high-performance sustainable fuels, advanced lubricants and the deployment of non-metallic materials in vehicles".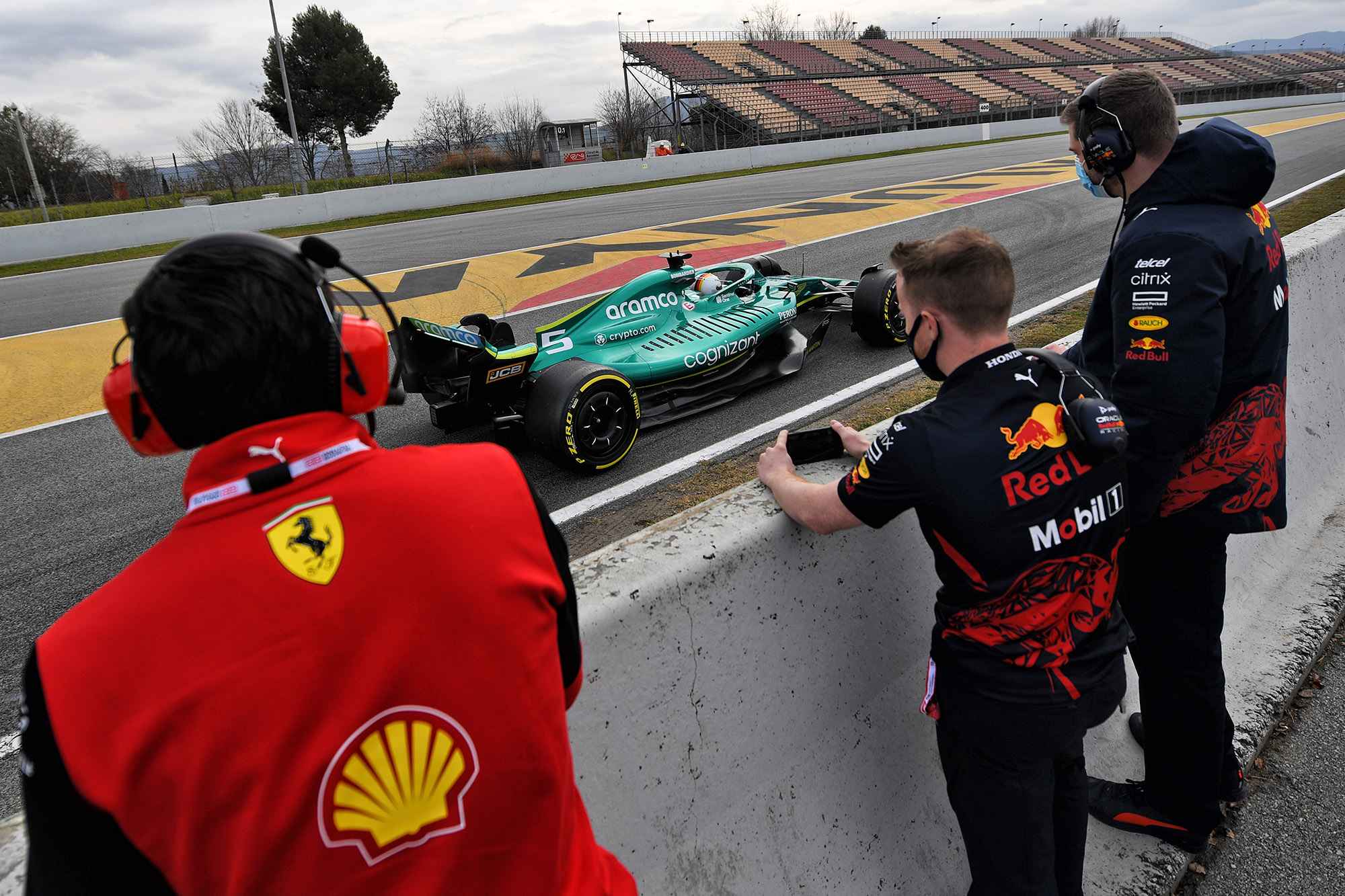 While this would likely have been aimed predominantly at using F1 as a laboratory to develop real-world technologies, it would absolutely be applicable to an F1 engine development programme too.
The question is whether Aston Martin, supported by Aramco or not, would be capable of doing this completely on its own.
For example, the nascent Red Bull Powertrains facility in Milton Keynes is in the process of being built and fully kitted out, and its focus will be fully on preparing the first Red Bull F1 engine for 2026.
Red Bull has been linked with a technological partnership with Porsche, but has insisted it is working on the basis it could take such a project on completely independently thanks to the investment going on at its new facility.
Aston Martin would need to make a rapid decision over making a similar commitment to be in a position to build the necessary facilities and hire the right people in time to hit the start of the 2026 rules.
New Aston Martin team principal Mike Krack believes there is plenty of time to get an engine project right, though, and that is why it is under consideration now.
In his first call with media since officially joining the team at the start of March, Krack said this week: "The timelines are reasonable to introduce them in 2026 because we know that other competitors are also evaluating an entry.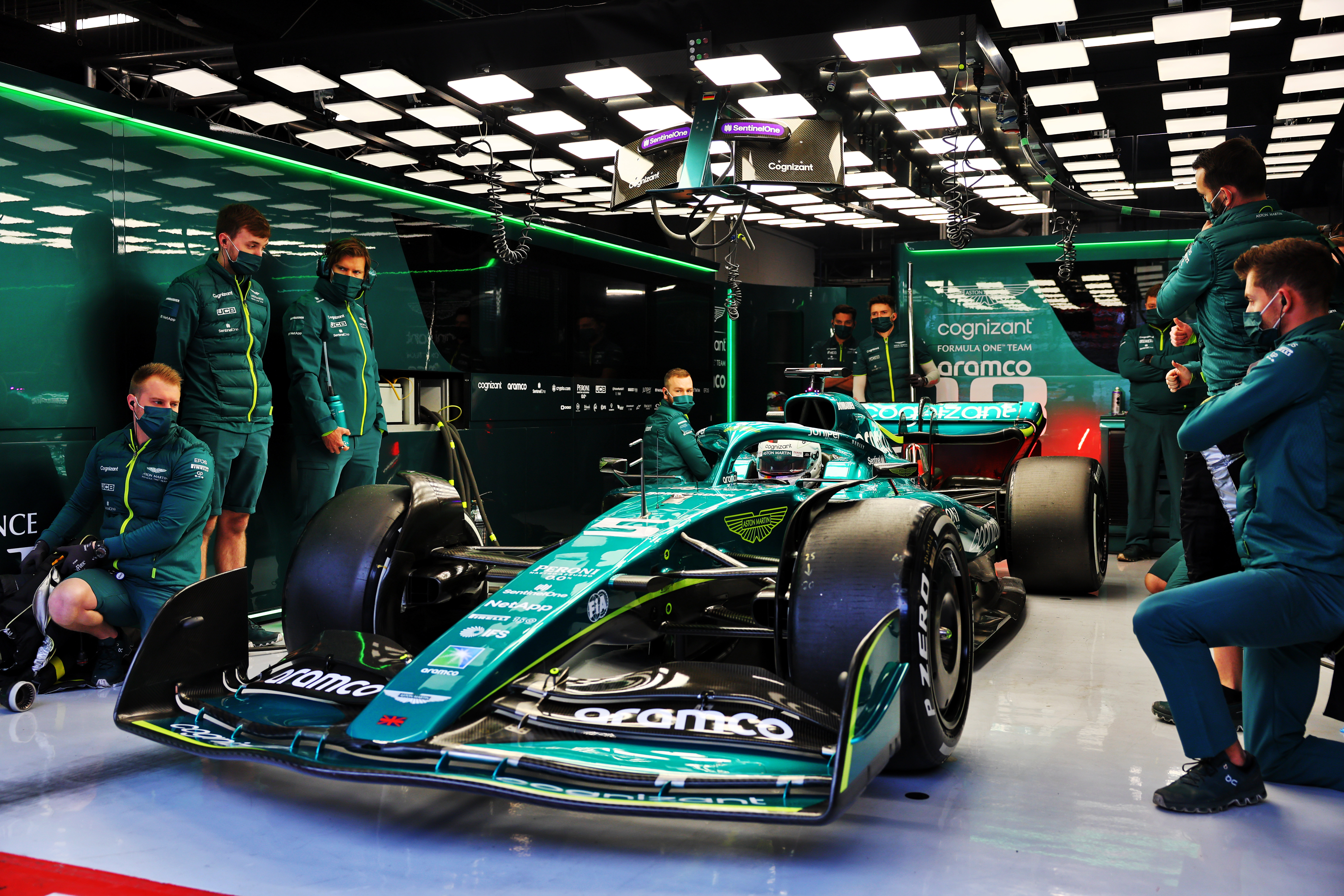 "It is reasonable to take this decision to be on the grid in 2026 with your own power unit. It is the right moment to look into it now."
However, it is presumably too late – if not entirely unrealistic – to incorporate an entire engine facility into the £200million new factory it is already planning to have up and running in 2024, complete with a state-of-the-art simulator and windtunnel.
That begs the question – would Aston Martin need a partner to share the burden in terms of manufacturing, production and R&D? And if so, who would it be?
One contender could be Cosworth. The company hasn't built an engine to F1's V6 turbo-hybrid rules – although it did do some design work – as it last competed in F1 in 2013, the last year of the V8 era.
But it partnered with Aston Martin and Red Bull on the Valkyrie hypercar project, building a naturally aspirated 1000bhp V12 engine.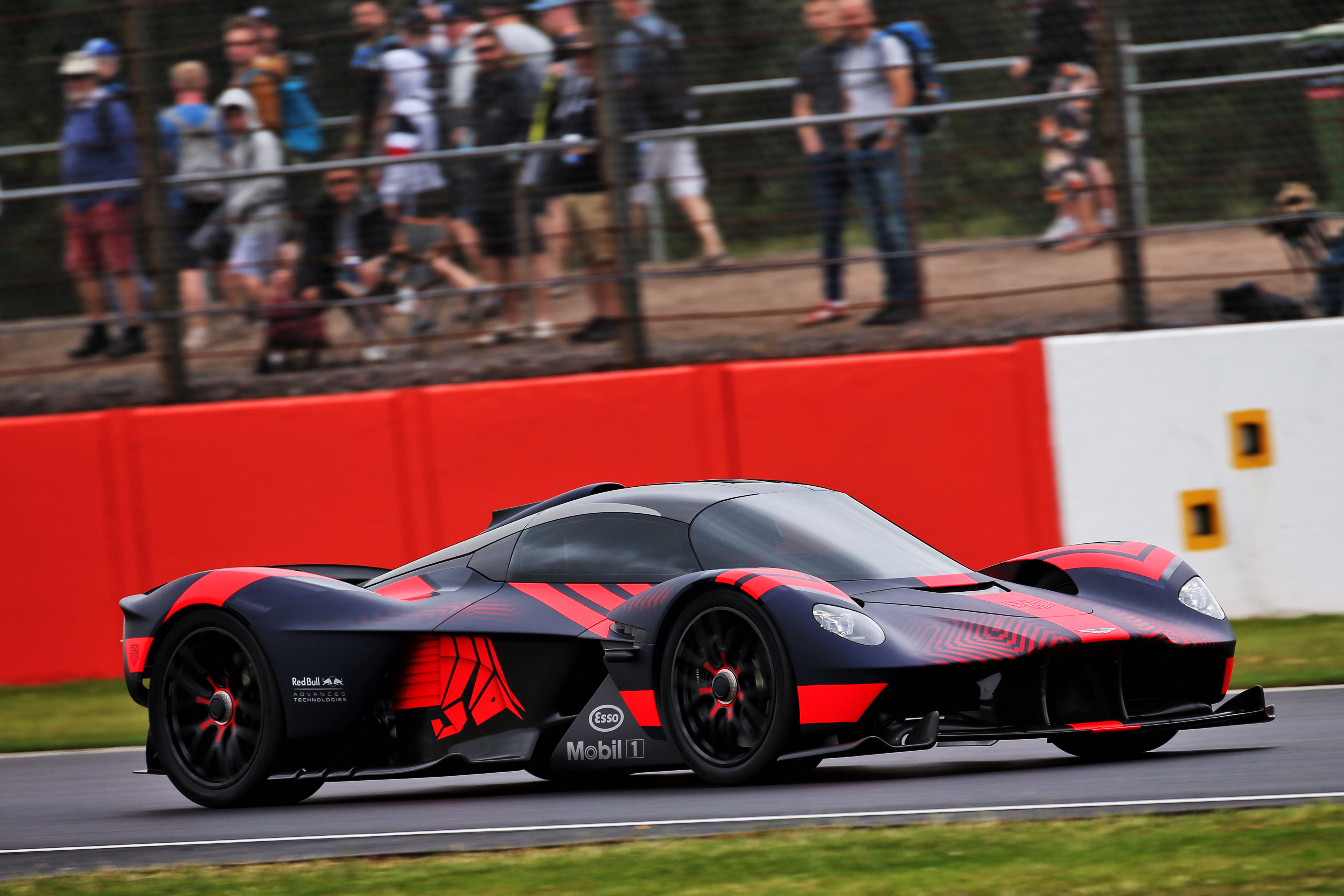 Plus, it wasn't that long ago that, even in a pre-Stroll era, Aston Martin was in discussions with Cosworth about building an F1 engine together.
In 2018, F1 was considering dropping the complicated MGU-H from its power units and updating the engine formula for 2021.
Then-Aston Martin boss Andy Palmer was on a major media offensive touting the potential for the company to enter properly as an engine manufacturer, which would have been with Cosworth.
Well, now F1 is dropping the MGU-H after all and Aston Martin, under new ownership, has a works F1 team.
So perhaps this is an opportunity for that collaboration to finally come together.
Whether Aston Martin goes it alone or finds a manufacturer to buddy up with, a new engine project raises the serious prospect of it ending a long-time Mercedes alliance.
Team Silverstone has been a long-time Mercedes customer across various identities since Force India switched from Ferrari for the 2009 season.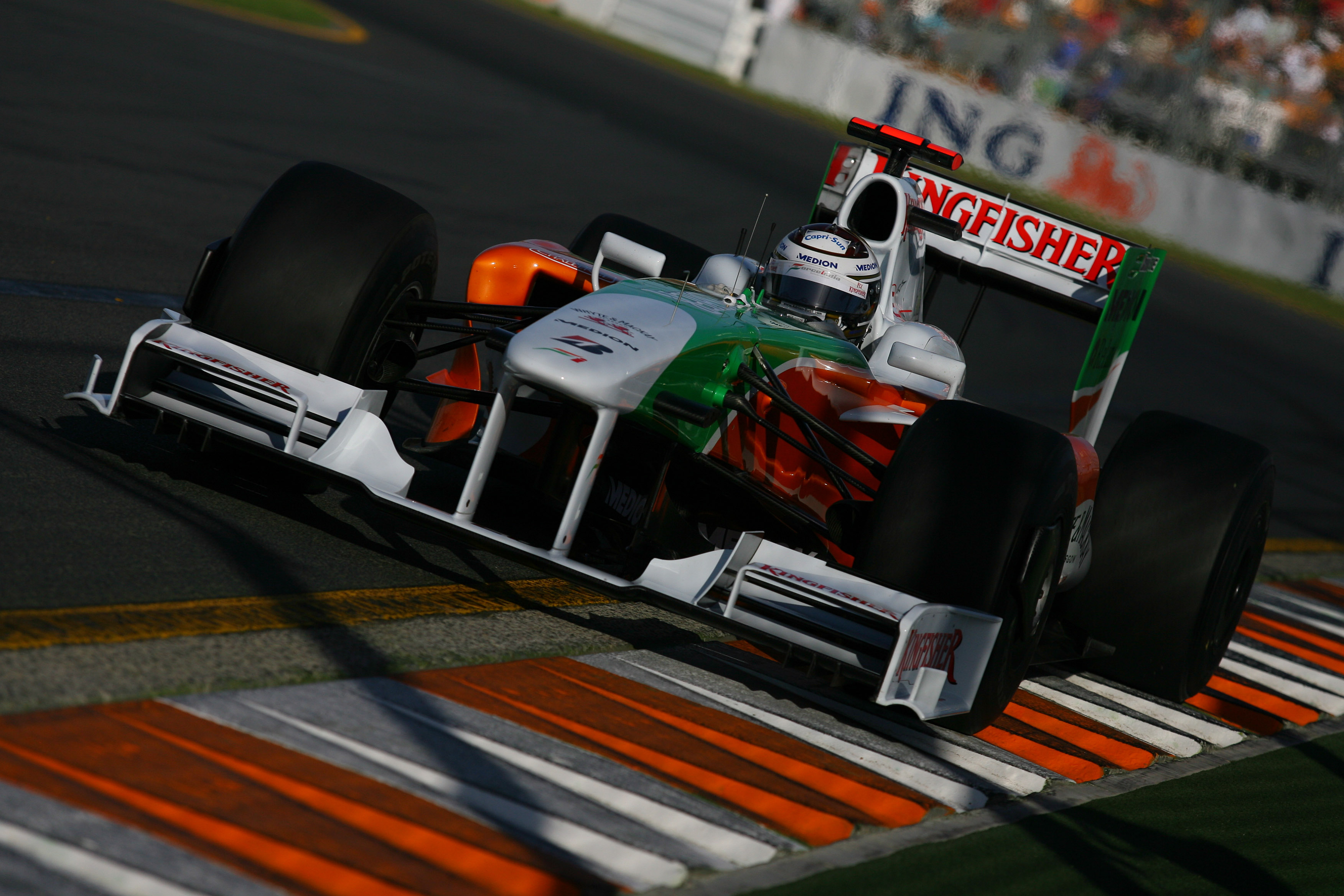 It has fostered an ever-closer relationship with Mercedes, striking a technical partnership that allows it to use the manufacturer's gearbox and rear suspension.
The Aston Martin-Mercedes relationship has been strengthened by the connection between Stroll and his Mercedes F1 counterpart Toto Wolff, who is an investor in the Aston Martin road car company.
Last year, Wolff said he would not advise Stroll to pursue his own engine in the future.
A works team is certainly no guarantee of success – especially when it's with a new engine manufacturer, see McLaren-Honda – and comes with a significant expense even if Aston Martin went for the cheaper route of badging technology created externally.
But there are benefits. Green has talked previously about adopting the Mercedes rear suspension and gearbox because they are designed to work with the Mercedes power unit and that comes with a certain amount of predetermined packaging requirements.
The integration of a bespoke engine has always been at the heart of a proper works team.
If Stroll thinks that is an essential ingredient for Aston Martin to become a title challenger, he is unlikely to shy away from it.