An ignominiously low-key conclusion to Felipe Massa's brief Formula E career this summer drove a stake through the heart of the series' previous honey-trap style attempts to woo former Formula 1 drivers.
Time, energy and money had been spent to bring drivers with F1 experience Formula E's way almost since day one of the all-electric odyssey.
While there have been modicums of success, it is only Jean-Eric Vergne, Stoffel Vandoorne and Pascal Wehrlein who went direct or almost direct from one to the other and thrived.
Several others have disappointed, couldn't stay the course, or didn't get beyond tests whether on track or simulated.
Last week's confirmation that Jake Dennis has been chosen as Maximilian Guenther's team-mate for a plum seat at BMW i Andretti encapsulates the thinking that more prosperous Formula E choices can be found away from the trance-inducing lights of the F1 paddock.
Drivers such as Dennis, denied chances to continue a single-seater career beyond Formula 3, are simply hungrier and more motivated to prove their worth.
This is barely a eureka moment for those looking at driver strategy.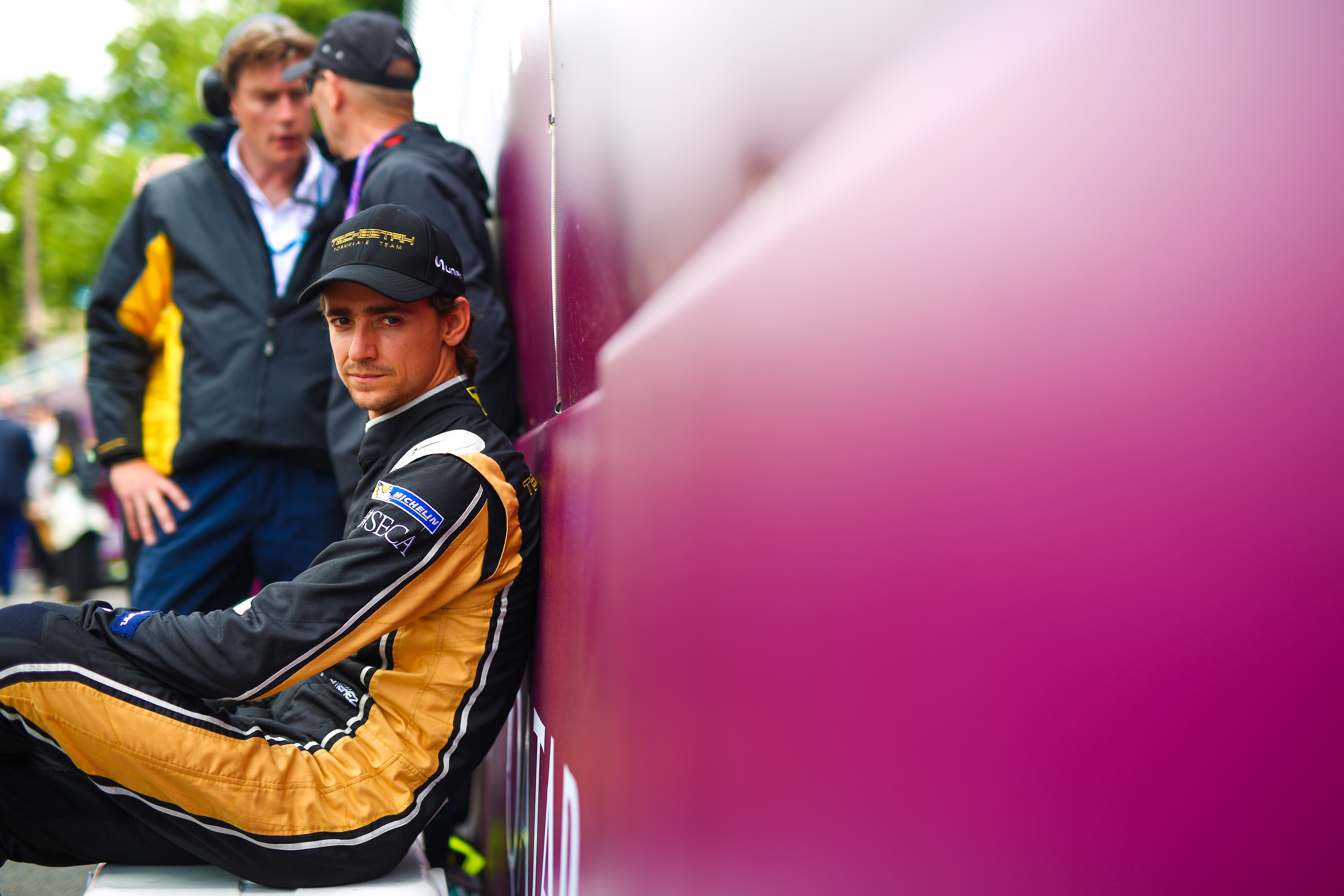 When Esteban Gutierrez rocked up at Techeetah in 2017 his demeanour screamed world weariness about a place he simply didn't want to be at in his career.
Last week, The Race learned that at least two F1 drivers or their representatives contacted BMW in the time that it had a vacant seat after Alexander Sims' switch to Mahindra during the summer.
"Rather than just go for a name, we spent a lot of time thinking about the characteristics of the ideal Formula E driver" :: BMW's Roger Griffiths
It is not known whether these drivers were officially evaluated or not, but they were ultimately not taken up on their interest.
According to team principal Roger Griffiths it was unlikely they fitted the precise attributes needed anyway.
"It's felt like we probably had every racing driver without a guaranteed drive including a number of very high profile names from F1 come knocking on our door," Griffiths told The Race.
"It could have been straightforward to take somebody that no longer has a seat in Formula 1.
"But rather than just go for a name, we spent a lot of time thinking about the characteristics of the ideal Formula E driver."
Also under consideration are commercial and practical criteria. There is no doubt that, on an average, salaries have now peaked in Formula E.
Earlier this year, pre-pandemic, we looked at why and how driver retainers were causing concern to some manufacturers and it was a topic often discussed at Formula E Teams and Manufacturers Association pow wows.
A premium – far too much of one in some people's eyes – was being placed upon drivers in the higher echelons of the series, and actually, on some that were less consistently proven.
COVID-19 will have seen to that to some extent but deals per season in and around the €1million mark will still be prevalent as 2020 turns to 2021.
In F1 terms that is plainly still quite modest. For a Nico Hulkenburg or a Daniil Kvyat you'd likely have to double that to gain proper interest and at least take talks forward.
Operationally, the fact that the F1 driver market, in the lower reaches at least, is being sorted out relatively late also precludes F1 to Formula E movement too for 2021.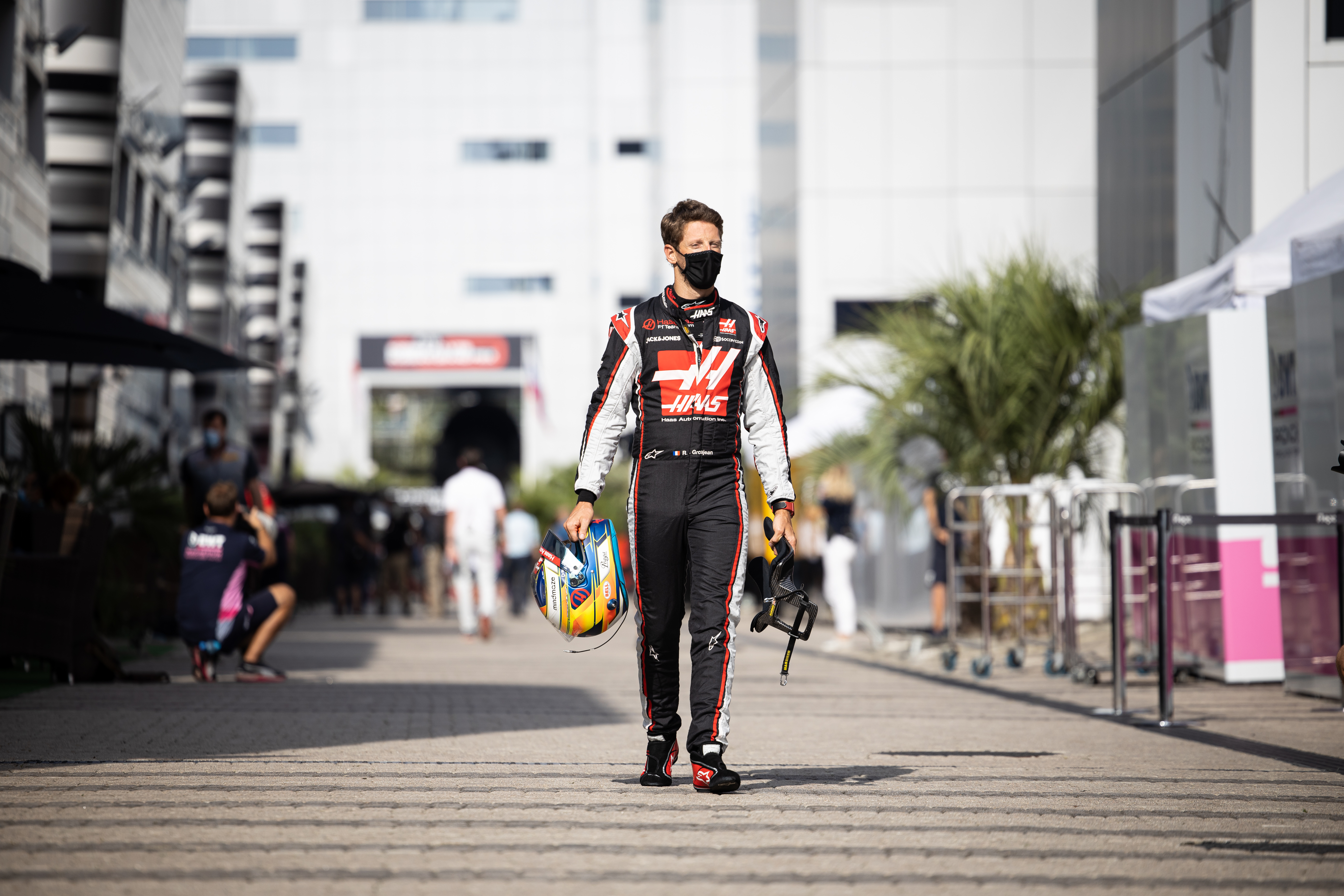 Some half-hearted excitement bubbled in the F1 paddock last month over a rumoured simulator test for the soon to be exiled Romain Grosjean.
The actual veracity of this episode is not as exciting as imagined, and despite feeble attempts to inject interest by Formula E's own social media team, it is clear that this was in reality a complete non-story.
The reasons why Grosjean will not indeed be on the grid, barring a late withdrawal or misfortune, in Santiago in January are based in simple facts.
Massa was a right time and right place scenario for a plug-in-and-play luminary
Quite apart from the fact that a seat on the grid is not available, the pre-season Formula E test later this month clashes with the first of the two Bahrain grands prix. An expensive F1 exile with little or no meaningful testing does not make for an attractive proposition for Formula E teams.
When Massa, a far more successful driver than Grosjean in F1, and one who also had both abundant profile and ample testing before his first Formula E race, struggled to make any real impression from a performance perspective, what logic would there be in taking such a chance on a Grosjean, Kvyat or Kevin Magnussen?
In the summer of 2018 Kvyat and Antonio Giovinazzi's representatives were both in serious discussions with several teams about a switch to Formula E. Kvyat was again looked at in 2019 by Dragon's Jay Penske but no serious discussions were held.
For these two drivers ultimately the F1 waiting game gamble paid off. But for the majority of others chasing diminishing dreams in the peripheral hinterland of F1, with no hope of a serious future at the pinnace of motorsport, Formula E now has to be the best route to a well remunerated career with serious organisations.
There were many reasons why Formula E was so enamoured with Massa.
Back in 2018, with FE on the verge of its second epoch amid the hype of Gen2 machinery arriving, and amid announcements of multiple manufacturers plus a shiny new title partner in ABB, momentum and prestige demanded a big F1 name.
Through relationships that already existed in the higher ranks of Formula E, Massa was a right time and right place scenario who proved to be a plug-in-and-play luminary.
In fact, had Nico Rosberg not retired in 2016 opening up the opportunity for Valtteri Bottas to move to Mercedes and Massa to gain a valedictory Williams season, the Formula E move would likely have happened a year earlier.
The checklist was an easy one to manage at the time: Based in Monaco (home of Venturi) for extra conveniences – tick; strong links with the FIA – tick; a profile that would expand Formula E's global reach – tick, and so it went on.
Massa did his job extremely professionally, as you would expect a man of his class to.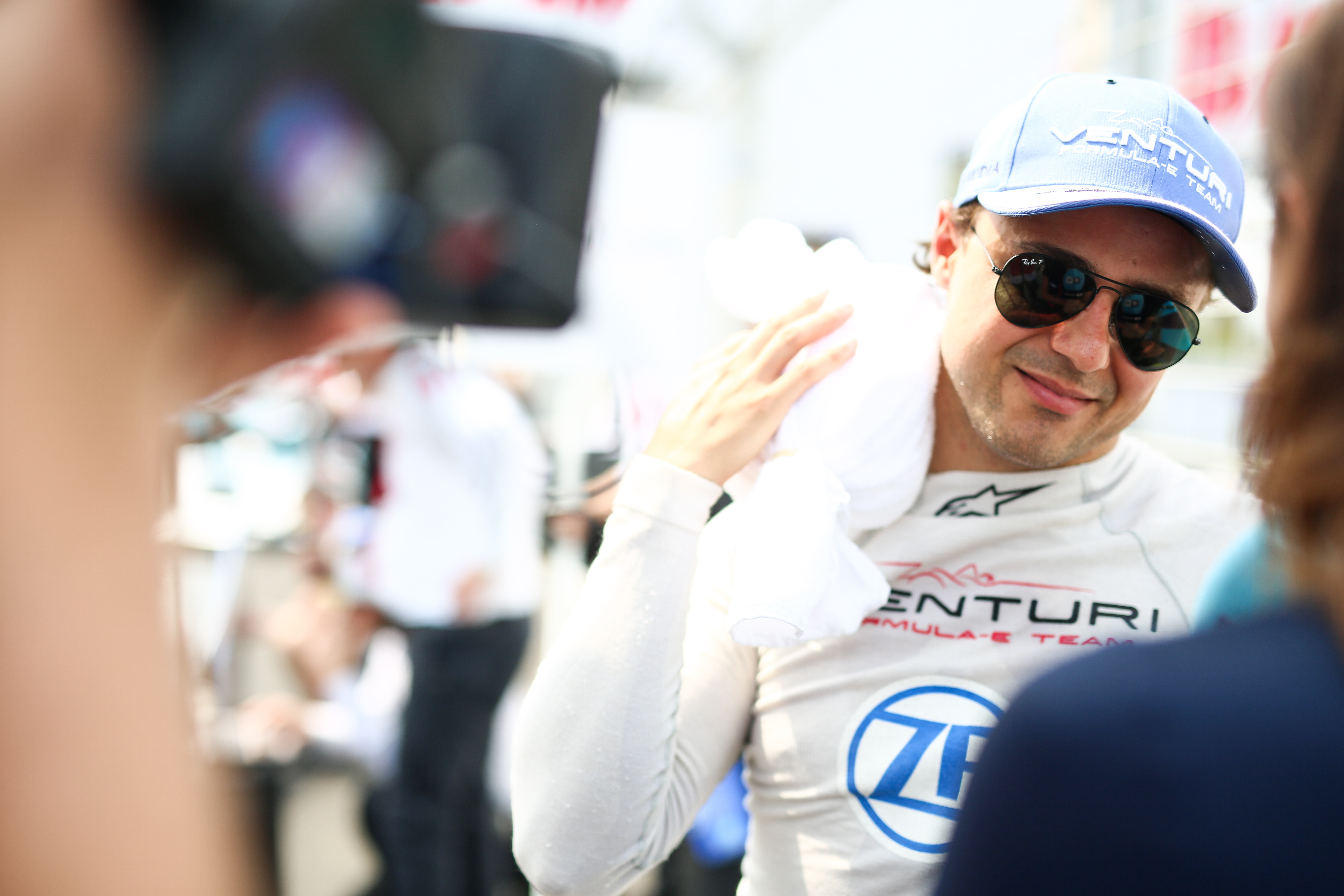 But it was short-term gain only for all parties as it soon became evident he was never going to match the star quality with stellar performances.
Post-Massa, those same Formula E suits cannot now denigrate drivers with much lower profile – such as Norman Nato and Dennis. The pendulum has swung back in their favour and overdue chances to show their worth have arrived.
Formula E has in fact cultivated its own talent over the years. Sam Bird, Mitch Evans, the aforementioned Vergne and Vandoorne, as well as Robin Frijns, Nyck de Vries and Oliver Rowland are all now synonymous with their Formula E exploits.
You can bet, in any currency of your choice, that all of the above would prefer to be driving for a major manufacturer, challenging for wins and championships rather than risking their necks week-in and week-out for 11th or 12th position in any given F1 race.
Make no mistake, there are still some in Formula E's boardroom who want to see 'a name' replace Massa in the what's now becoming a world championship. But the difference now is that such as a Fernando Alonso, a Kimi Raikkonen or a Sebastian Vettel cannot be fast-tracked by power of the coin alone.
Even in the tier down from that a driver like Sergio Perez, who is managed by a company that has almost a third of the Formula E grid on its books, is probably not commercially viable right now.
However there is one F1 driver who could have an all-electric future.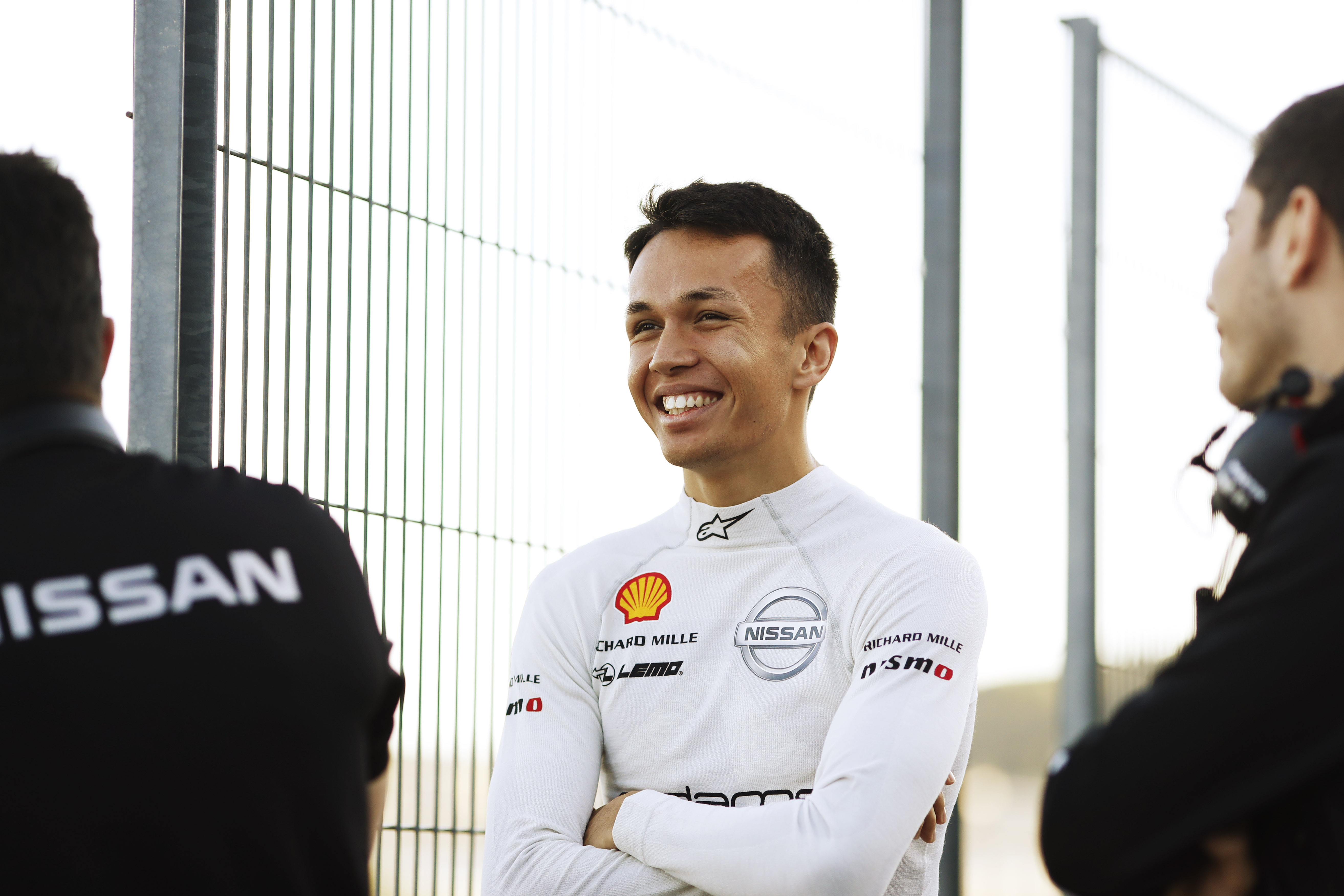 Alex Albon may just be that anomaly, and a 2022 return to the Formula E paddock, one that he frequented so fleetingly with Nissan e.dams in October 2018, is a distinct possibility due to the likely paucity of options he will have at the end of 2020.
Many continue to feel frustration at the ill-informed lingering slant that a moribund F1 driver is worth twice the value of a competitive or even prospective Formula E driver in the junior formulas.
Yet, as BMW, Mahindra and Envision Virgin have so recently attested, dealing in reality rather than perception, or indeed an old love affair, has become just a little passé.