Red Bull has a problem. It's had one ever since Daniel Ricciardo signed on the dotted line to move to Renault and has yet to find a solution.
That problem is its second driver alongside Max Verstappen.
Currently, it's Alex Albon. Curiously, the problem here isn't that Red Bull is covetously eyeing up alternatives or fed up with the sight of him, it's simply that Albon has yet to tap the ball into the open goal in front of him and lock down his place.
We are now at the point where Red Bull needs to back Albon to the hilt by confirming his place for 2021, or accept it's not going to happen and sign Perez or Hulkenberg
And time is now running out, with only six races left of 2020, for him to make the drive his for the long haul.
Red Bull wants to keep Albon on, but it has not yet committed to that. Why? Because he's not delivering at the necessary level. But he fits in well, has a good approach, is well-liked and seemingly has the raw materials needed to be at least a good top team number two.
What he doesn't have is the results to prove it. He has contributed only 30% of Red Bull's points this year and – in what is the second-best car in the field – has only managed two top-four finishes.
There comes a point where promise becomes unfulfilled potential and, while allowances must be made for Albon only being in his second season in F1, he needs to turn this situation around decisively. Underlying signs of improvement are all well and good but they can only preface an anticipated breakthrough for so long.
Last year, it wasn't a big problem. He had some bright races despite lagging too far behind Verstappen on qualifying pace after being flung in at the deep end – but that speed would come in 2020. Wouldn't it?
Early this year, he also had some positive moments and might have won in Austria had he not been hit by Lewis Hamilton – or had he been slightly more patient. The results would come. Wouldn't they?
After a tough run, a change of race engineer to the firmer, more experienced hand of Simon Rennie seemed to lead to an upturn in fortune. But it took until Mugello, a race where Albon had to fight for it after dropping places at a restart, for that podium to come. The floodgates would now open, won't they?
Unfortunately. Sochi was a disaster. The Nurburgring was better from a fundamental driving perspective – albeit still 0.485s off Verstappen in qualifying. Albon legitimately spoke of time left on the table and he could certainly have been closer.
But that's been the case Saturday after Saturday. Albon knows qualifying hasn't quite come together, and there have been too many days where he's been a tenth or two off what he's capable of.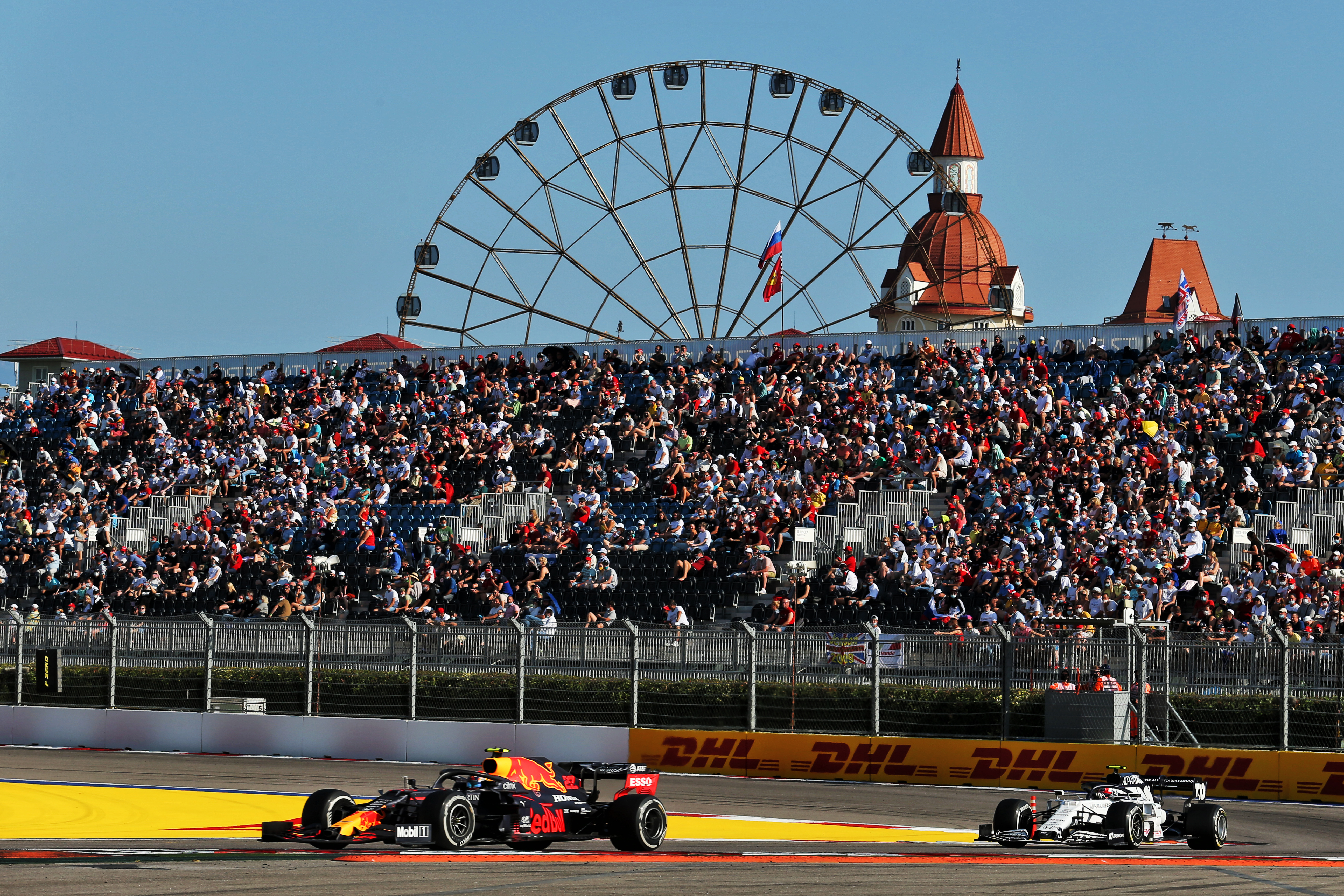 The tricky Red Bull RB16 is contributing to this. At times this season, he's made small errors on key qualifying laps that have led to the lost half-tenth here and there. But on other occasions, he has been constrained by the limitations of the car and the rear instability.
In recent races, the car has improved significantly but this weakness remains as, with the exception of his dreadful Sochi weekend, he has consistently failed to deliver the lap time he has shown signs of being capable.
Red Bull doesn't need another Verstappen, it needs its own version of Valtteri Bottas
Watching the onboard of his Q3 lap at the Nurbugring, this was not the driver who grabbed the Toro Rosso by the scruff of the neck last year and Albon seemed to be very 'within' the car – as he admitted.
Perhaps that's not a surprise given his relative inexperience and the rate at which Red Bull has been evolving the car to overcome its weaknesses, but even when relatively happy with it one aspect or another lets him down.
While the low track temperatures and single hour of practice at the Nurburgring in isolation don't make it representative, it is symptomatic of Albon's struggle to deliver the pace that is there.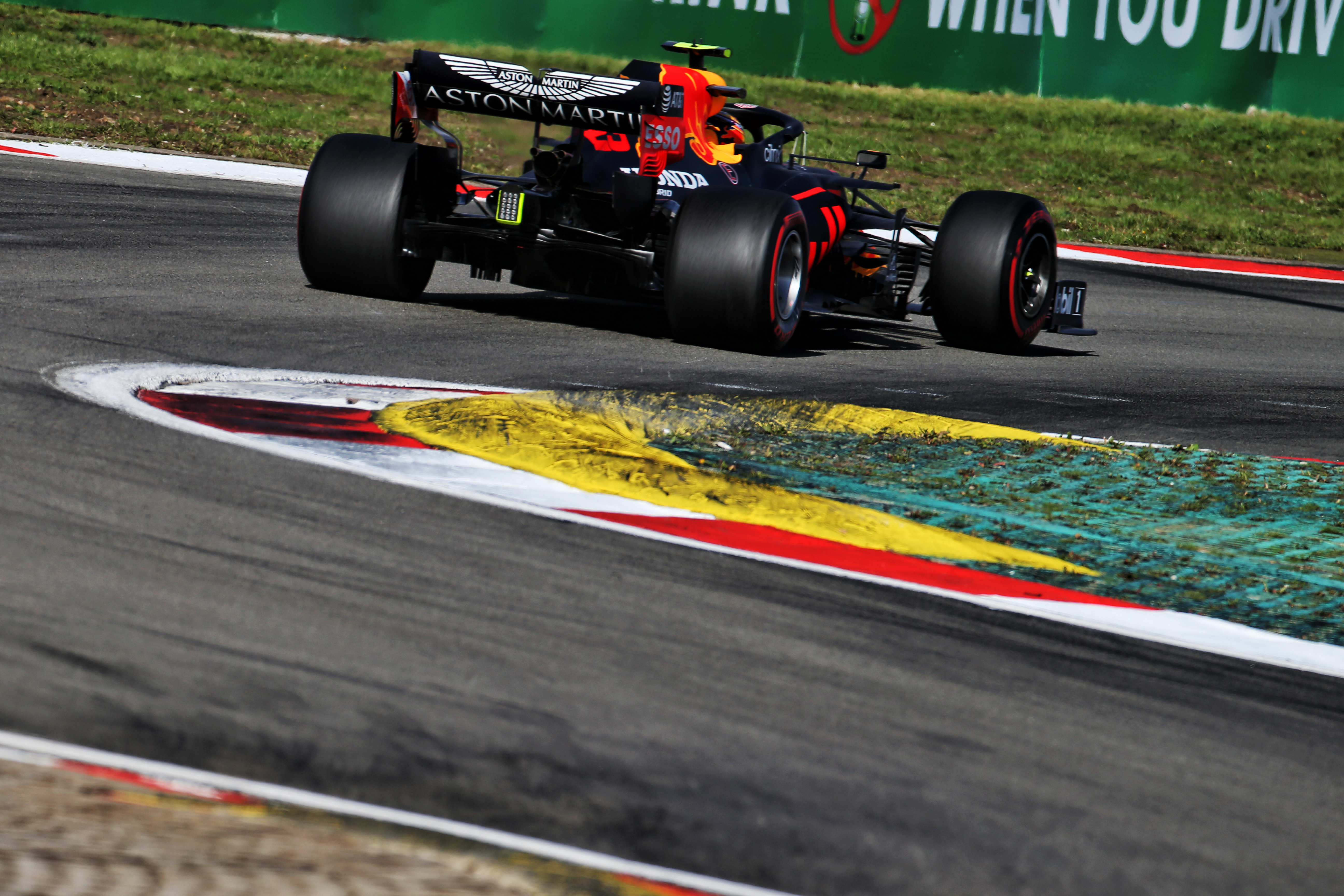 "It was OK but it wasn't one of my greatest," said Albon of the lap. "The car was feeling very strong, I was happy with the balance. There was obviously a couple of things, but that's what happens when you do one practice session.
"It was mainly sector 2 where I lost most of my laptime [to Verstappen]. With this track temp, you are always on the limit of opening up the tyre in terms of graining so it's quite difficult to manage. If I hooked up the lap a bit better – I made a bit of a mistake in the last corner and underdrove a little it in Turn 1 – I'm sure we could have been in front of Charles [Leclerc, in fourth]."
But the bigger concern was the race. A huge lock-up on lap one that team principal Christian Horner described as wearing a patch of the tyre down to the canvas led to dangerous levels of vibration and an early stop. He then wiped out Red Bull stablemate Daniil Kvyat's AlphaTauri's front wing after misjudging the minibus-like length of the modern F1 car.
He can't be blamed for picking up debris that holed a radiator and put him out, but it was another difficult Albon race day. For the most part, he's been impressive in battle but perhaps this cack-handed error reflects the extent to which the situation he is in is impacting him.
Not for the first time, Horner found himself defending Albon. And it wasn't quite so robust a defence as he mounted earlier this season when he complained vigorously about the unfair criticism.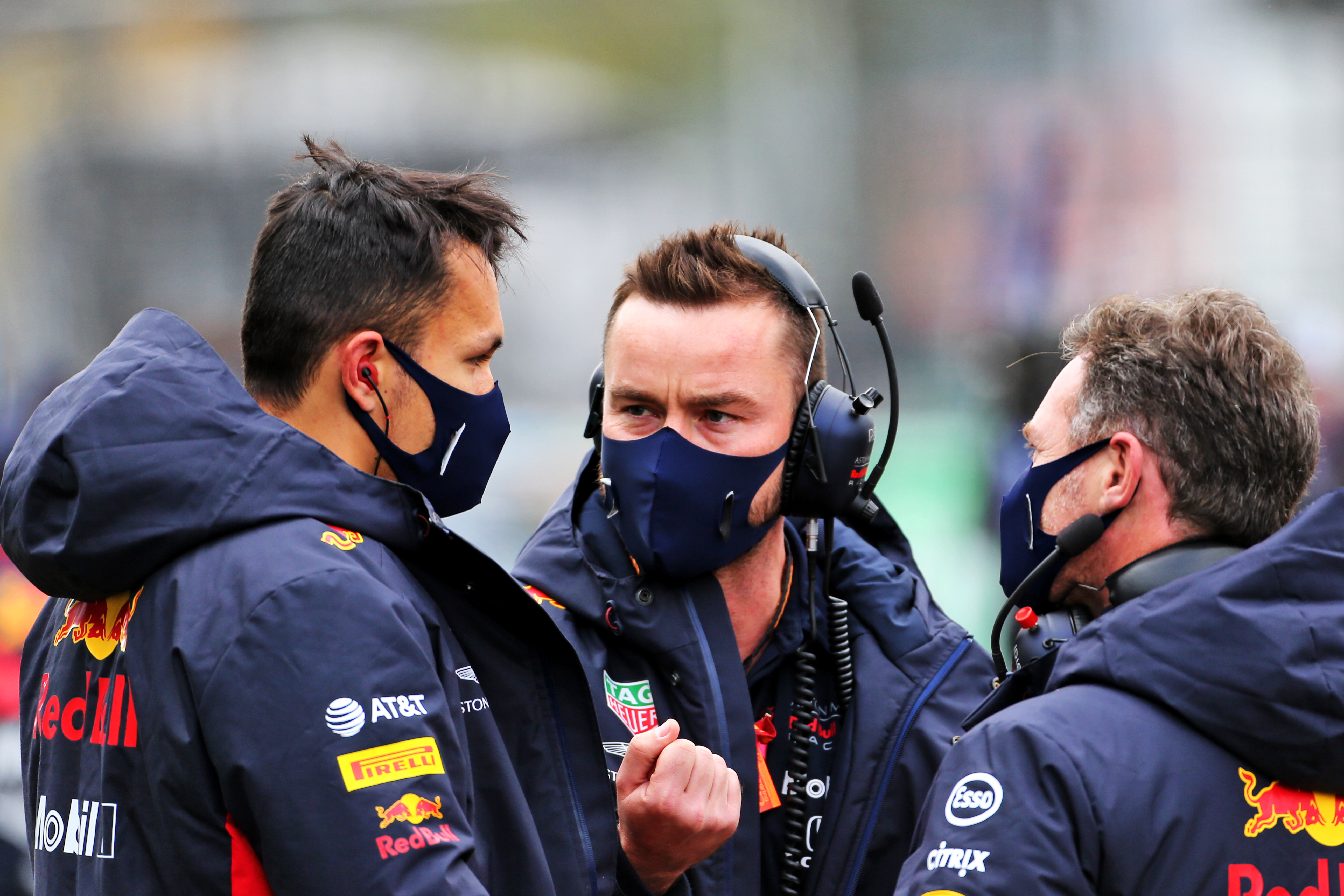 "It was a shame, in the race today I think he would have been racing [Sergio] Perez and [Daniel] Ricciardo [for third] even with that flatspot and the early stop, so it was a shame for him not to see that come to fruition today because he's had a pretty sensible weekend," said Horner when asked by The Race about Albon's struggles.
"He was almost on the second row of the grid yesterday, a few hundredths of a second off that, he was a lot closer to his team-mate than he was in Russia. It's a shame he didn't get a result out of today because I think there was more to come."
Forget more to come, Albon first needs to make the most of what there is as soon as possible then start working on finding more performance. He's a quick driver, no question. His race pace is decent, he can overtake, make tricky strategies work and has the right kind of approach.
What he seems unable to do is string it all together and, worse still, he seems to be showing slight signs of fraying round the edges given his lengthy struggle to get close to the preternatural Verstappen. Sometimes, F1 drivers can become trapped in downward spirals and Albon needs to break out of this one
He will be very well aware that Red Bull has yet to confirm he will continue next year, so let's not pretend the pressure only comes from the outside.
We are now at the point where Horner, Helmut Marko and the other decision-makers either need to back him to the hilt by confirming his place for 2021 as a show of confidence, or accept it's not going to happen and sign up Sergio Perez or Nico Hulkenberg.
Given the team seemingly isn't ready to bring back Pierre Gasly despite his strong performances with AlphaTauri, right now it seems to just be hoping Albon gets it together.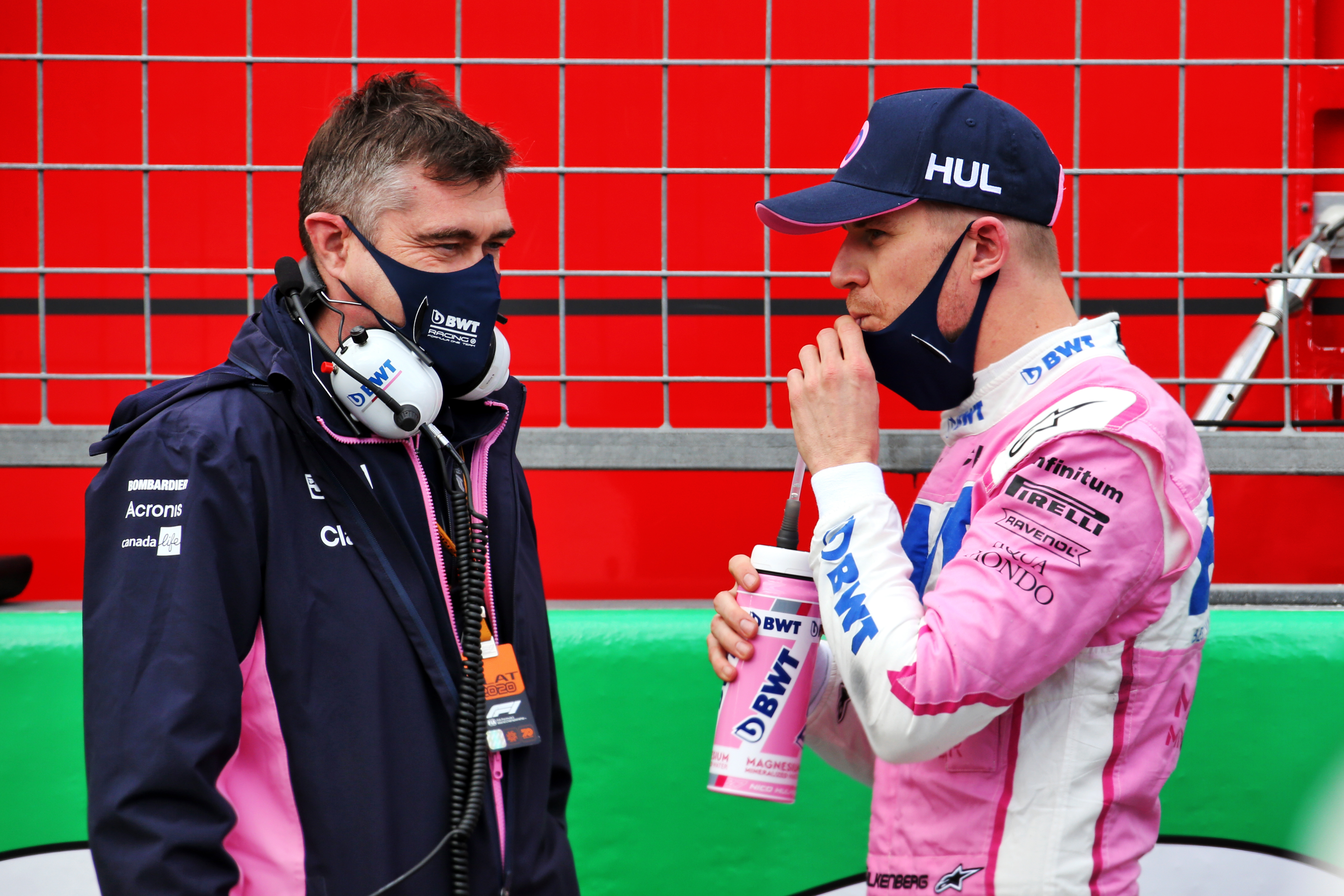 It's true that he might. The bar isn't set at Verstappen-like levels and qualifying fourth, 0.2-0.3s off Verstappen and nailing top-four finishes should be enough for Albon to prove there's something to build on. After all, Red Bull doesn't need another Verstappen, it needs its own version of Valtteri Bottas.
Albon knows that, but has yet to piece together what might be called a complete weekend this year – the closest was Mugello where his run to the podium was still harder than it needed to be.
It could all come down to whether he's got that ability to connect everything up mentally, master the tyre prep, thread the needle between under and over driving in qualifying, make a good start and just drive around where the car's pace should allow. But connecting it all up is the toughest challenge, even for very skilled drivers.
So what's the solution for Red Bull? Potentially, it's in the name of the problem. Albon himself can eliminate the Albon problem by fulfilling his potential and it might just take one stellar qualifying performance for him to get out of the current cycle of underperforming and access the underlying performance. Albon is strong mentally when it comes to recovering from crashes and similar setbacks, but he needs to show he can break out of a more long-term malaise that doubtless is taking his toll on him.
But time is running out with 11 of 17 races still gone. That's not a media-driven narrative, it's simply the reality as proved by the fact he's not yet locked in for next year. And if Red Bull isn't worried about this situation, then it isn't serious about the business of winning.
There will come a point where Red Bull has to accept enough is enough and cut its losses by making a change in 2021. The team can afford to wait, for it has plenty of drivers on its books and there are a couple of viable and experienced alternatives available from outside, but Albon cannot be given infinite time.
Red Bull needs him to back up Verstappen. If, as it hopes, the RB17 can be a title threat next year, Albon has to be there to take points off other drivers and generally complicate the race situation to add to Verstappen's cause. It's been two-against-one for Mercedes against Red Bull for the past couple of seasons and if that continues, it could cost it both titles even if it has a car quicker than Mercedes.
But if the problem doesn't solve itself, something will have to be done because it is reaching critical mass.
In elite sport there comes a point where you have to step up to the plate. For the sake of Albon's promising career, hopefully he will flick that switch and bring together the promise he has shown across the season in the coming races, because there is a very fine driver waiting to get out.