Haas announced on Saturday morning that it had terminated Nikita Mazepin and sponsor Uralkali's contracts amid Russia's attack on Ukraine.
News of who'll replace Mazepin for the 2022 Formula 1 season isn't expected until early next week.
But when the situation first started unfolding during the opening F1 test last week, our writers made their pitches for who should get the seat if it became available. Read them again below:
---
Soon after the Haas team took to the track in Barcelona Formula 1 testing without the branding of its current title sponsor Uralkali, team principal Guenther Steiner acknowledged the uncertainty over the future of current driver Nikita Mazepin with the outfit.
"It needs to be resolved," Steiner said of Mazepin's future. "Not everything depends on us here."
To my fans and followers – it's a difficult time and I am not in control over a lot of what is being said and done. I'm choosing to focus on what I CAN control by working hard and doing my best for my @HaasF1Team . My deepest thanks for your understanding and support. 🙏

— Nikita Mazepin (@nikita_mazepin) February 25, 2022
So whether it's because of any potential visa restrictions or the status of the agreement Haas has with Uralkali, which is part-owned by Nikita's father Dmitry, the possibility of Mazepin Jr making way from his current seat has been raised and stands as an unavoidable question.
Below, our writers pitch in on who Haas should turn to as Mick Schumacher's new team-mate if it ends up splitting with Mazepin.
Oscar Piastri
Mark Hughes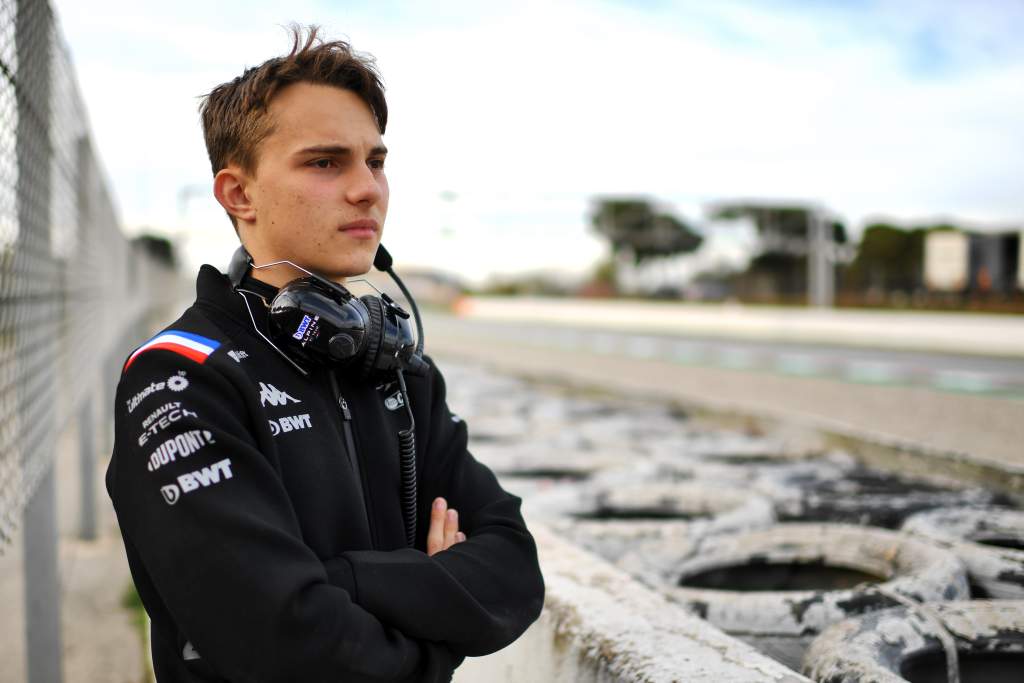 Oscar Piastri is my choice without a moment's hesitation. No disrespect to the likes of Antonio Giovinazzi and Nico Hulkenberg, they are known quantities and highly capable. But Piastri holds the promise of something special.
Maybe Haas would feel more comfortable with an experienced old hand, especially after its challenging 2021 with two rookies, but if Piastri can extract his potential – and there's no reason to believe he won't – he could bring an extra energy to the whole programme.
It occasionally happens that the fresh new talent injects a completely different vibration to a team: think Jean Alesi at Tyrrell, Mika Hakkinen at Lotus, Michael Schumacher at Benetton, Sebastian Vettel at Toro Rosso. It would also be a potentially great dynamic with Mick Schumacher.
Nico Hulkenberg
Glenn Freeman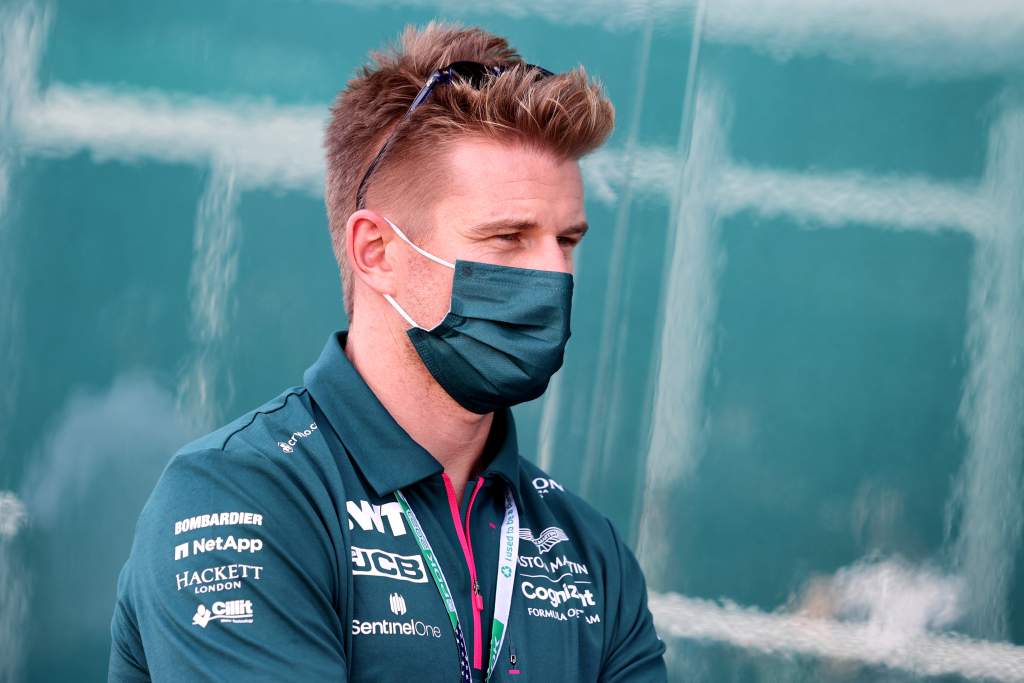 Nico Hulkenberg's time as F1's most eligible stand-in will come to an end soon, but right now he remains the best bet. He'd be well-suited to the specific needs of Haas, too.
Haas needs to make good on its decision to write off 2021 for the benefit of its 2022 car development. While Schumacher will hopefully keep developing in his second year as an F1 driver, the team could do with a more experienced team-mate in the other car if it ends up needing a replacement for Mazepin.
It's certainly hard to look past Piastri, who all things being equal is the most deserving driver not in an F1 seat right now. If the team's lead driver was more senior, the case for the F2 champion would be more straightforward. But Haas doesn't need another rookie right now, no matter how special he could be.
It needs a fast, known quantity, and Hulkenberg can be just that.
Someone experienced
Edd Straw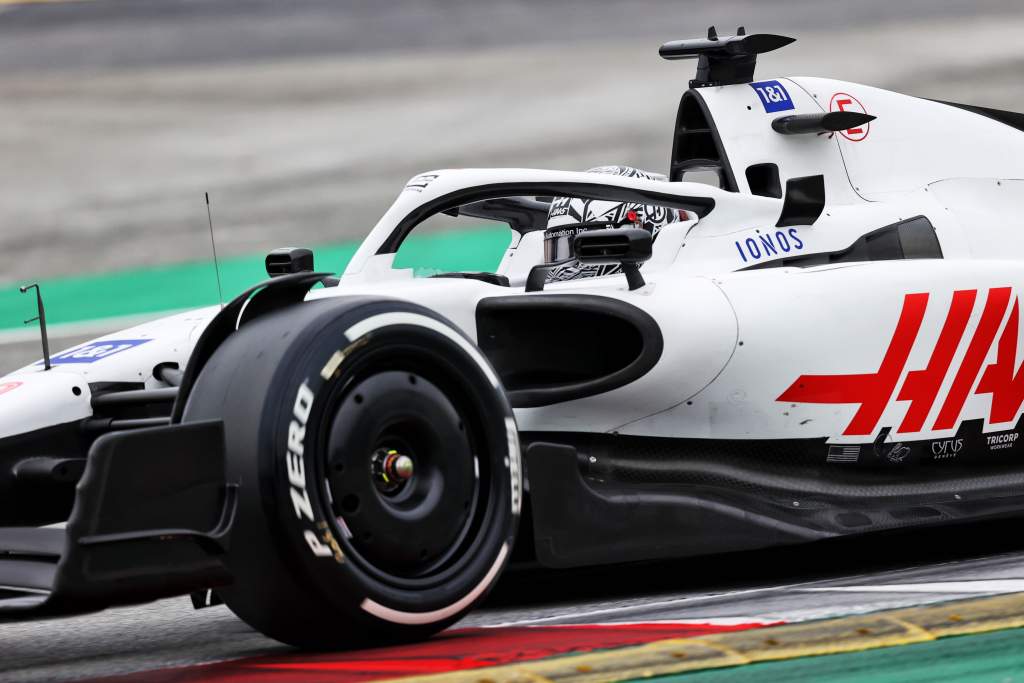 Haas should sign whoever has the most effective blend of ability, experience, backing and long-term prospects if Mazepin is out of a drive. Exactly who that is it difficult to zero in on given the number of factors in the equation.
It's not simply about the best available driver, which would probably be Piastri, as it would have to be a proper long-term deal that would benefit the team for more than the immediate future.
It can't simply go for the most money, as hopefully Gene Haas has learned that sometimes taking the big cash influx can bring its own problems. But it also can't disregard financial considerations out of hand if it does lose the Uralkali money.
But experience is going to be of real value this year and unless there's a suitable deal there for a driver of Piastri's quality then it needs to be someone with some proper, and ideally relatively recent, experience.
It's a tricky blend but you can be sure Guenther Steiner has been inundated with drivers offering their services and talking up their financial backing in recent days – so you never know what credible options might turn up. What's more, it's likely Ferrari-affiliated drivers will be in the mix as well so it could depend how motivated the Italian marque is to get another of its stable into an F1 race seat.
What is key is that Haas does sign a driver with genuine ability rather than sell a seat to the highest bidder. Yes, take into account the need for some backing and experience, but after last year this is a team that needs not to sell itself short.
Antonio Giovinazzi
Sam Smith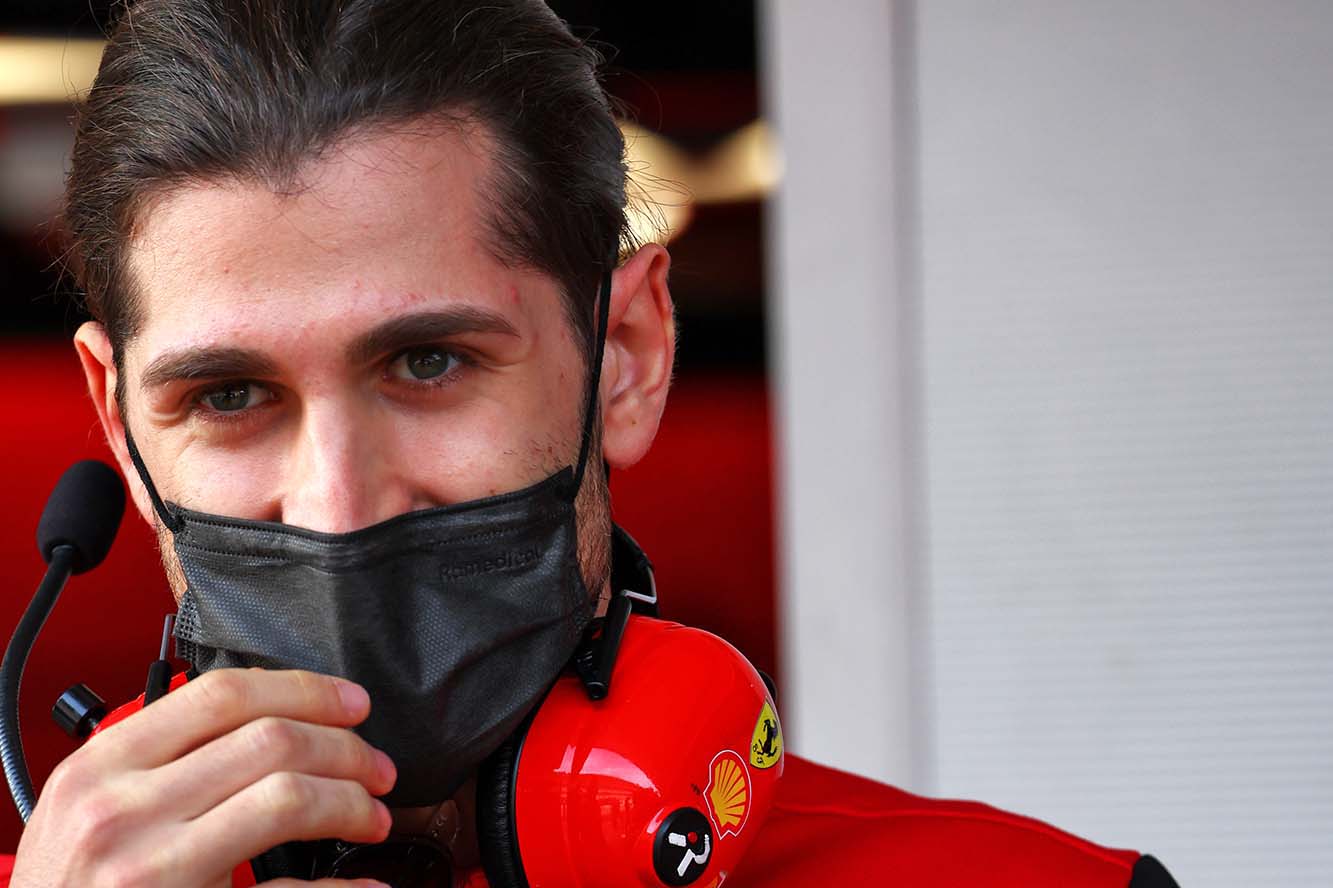 Bringing Giovinazzi into the Haas fold is about more than just choosing the safe option.
The Italian knows the team well after appearing with Haasin several free practice sessions back in 2017, he is still on the payroll at Ferrari and of the potential replacements for Mazepin he has the most recent racing experience in F1.
From a plug-in and play perspective Giovinazzi makes sense. Logic would also state that for the man himself an unexpected lifeline, even temporary, would be better than scrabbling around at the back of the Formula E grid throughout 2022.
The brutal reality of understanding that his team, Dragon Penske, is firmly rooted to the tail of the all-electric field will have now hit home.
There is no F1 clash with the all-important (from the promoter's perspective) Rome E-Prix double-header in April, but thereafter it would be impossible for Giovinazzi to contemplate racing in both series.
Therefore, if an offer is made, his famously savvy manager, Enrico Zanarini – a man who could even over-sell Eddie Irvine – will have to use all of his experience to try to somehow get Giovinazzi out of his Formula E commitments.
That is because Jay Penske, possibly the most imposing and mercurial of team principals in the Formula E pitlane, is the last person you'd want to be tackling in an attempt to extricate a prized asset.
Colton Herta
Gary Anderson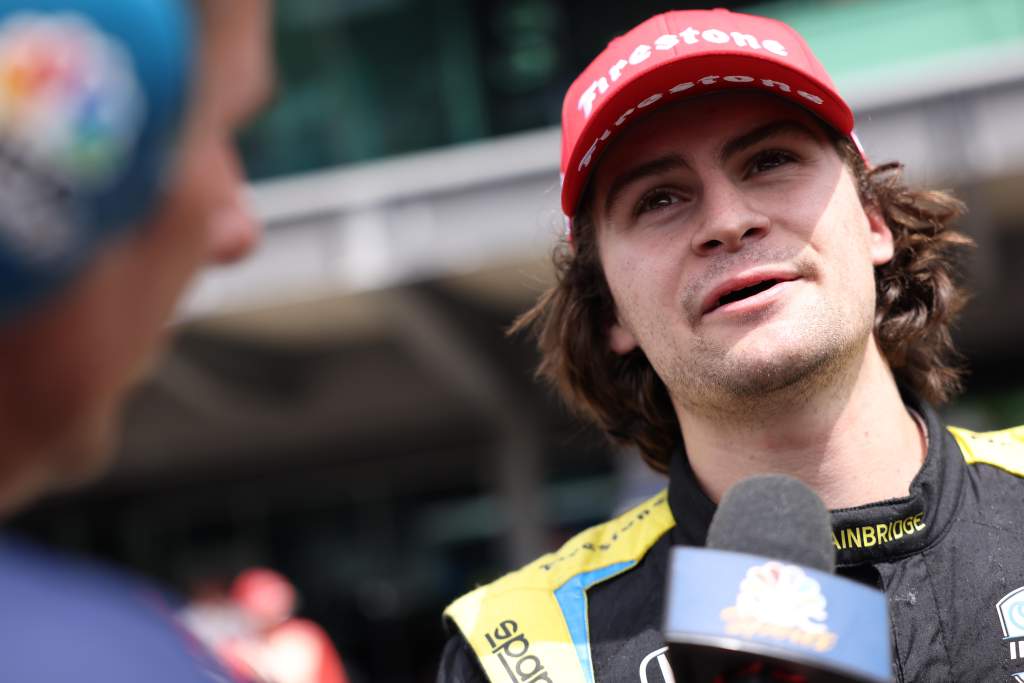 If for any reason Haas loses its Russian sponsor and with it Mazepin, then finding a replacement with the same budget will not be easy. However, there is a solution.
This is way out whacky, I know, but we keep hearing about the Andretti organisation wanting to get into F1. Well, here is an ideal opportunity.
Buy into the Haas team, which already has American roots, and bring along Colton Herta.
This achieves two goals, maybe three, at once. It gets more American involvement in the team at a time when F1 is building its presence in the States, it helps fund a team that could use a few extra dollars and it matches up what is probably the top IndyCar driver currently against a European hotshoe in Schumacher.
Everyone's a winner, which is probably why it's so unlikely!
Robert Shwartzman
Josh Suttill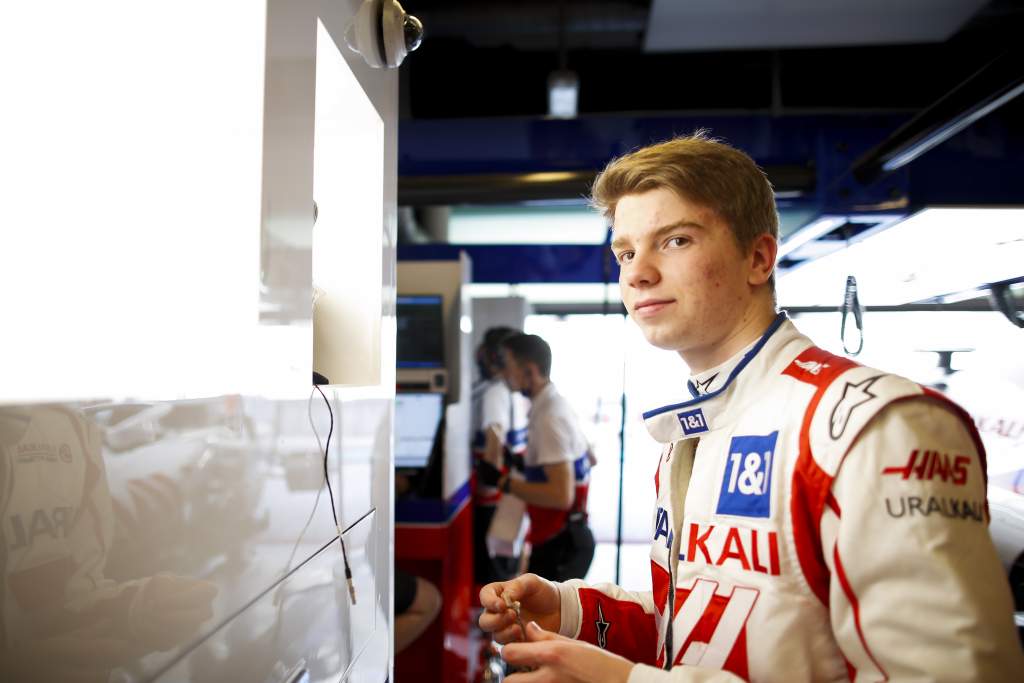 As a Russian, obviously Shwartzman would likely face similar potential visa obstacles to Mazepin that probably make this a near-impossible pick, but the question was who should replace him, not who will.
Shwartzman compared well against current Haas driver Schumacher during their time as Prema team-mates in F2, and at one stage even looked like usurping him in the Ferrari junior queue midway through 2020 until Schumacher turned things around and won the F2 title.
Shwartzman didn't make a big enough step during his second F2 season last year and his defeat to rookie team-mate Piastri didn't do him many favours, but the fact remains he often had the pace to match or beat him, just not the consistency.
He topped the Abu Dhabi young driver test for Haas last December so the 2021 F2 runner-up has recent experience with the team and has already proven an effective partner to Schumacher – even if their relationship did get a little fractious after they collided at Silverstone.
Shwartzman is a clear upgrade on Mazepin and has the potential to be somebody Haas can hang onto in the longer term, unlike some of the other options. And surely Ferrari would be willing to sweeten its existing deal with the team should Haas elect to sign another Ferrari junior.
A Red Bull junior (if you can't get Piastri)
Valentin Khorounzhiy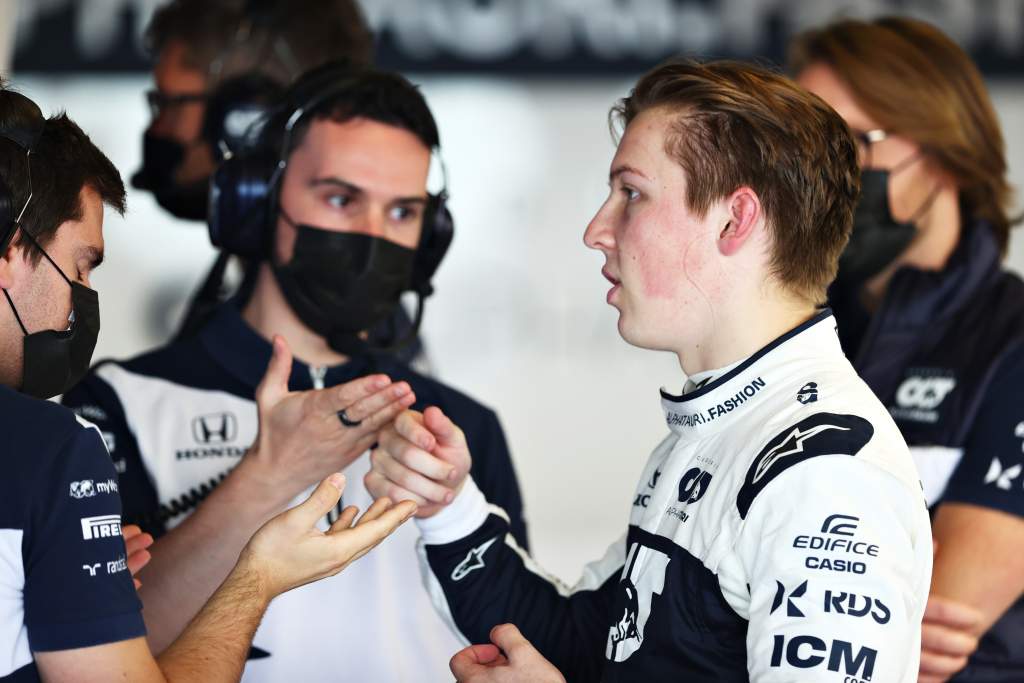 After last year's F2 season, Piastri really has to be on the F1 grid, so if a vacancy arises he should be front of the line. Then there's the unfortunate Shwartzman, who is the only recent F2 driver close to Piastri in terms of 'F1 merit' and has Ferrari ties, but whose candidacy will inevitably encounter at least partly the same situation that is currently casting doubt on Mazepin's future.
In the case Shwartzman is a no-go and a deal for Piastri can't be done with Alpine, there's another junior reserve worth dipping into – Red Bull's.
The energy drinks giant currently has no real holes to plug in its F1 line-up but has a couple of drivers right on the cusp that it would surely like to know whether it can really count on in the future – so it might be predisposed to aid Haas financially in order to help it alleviate a question mark or two.
Liam Lawson (pictured above) and Juri Vips are the two obvious candidates.
Lawson looked like he could be something special last year, while Vips has been seemingly on the cusp of an F1 promotion for literal years now. Red Bull needs an answer on their F1 potential sooner or later.
Callum Ilott
Jack Benyon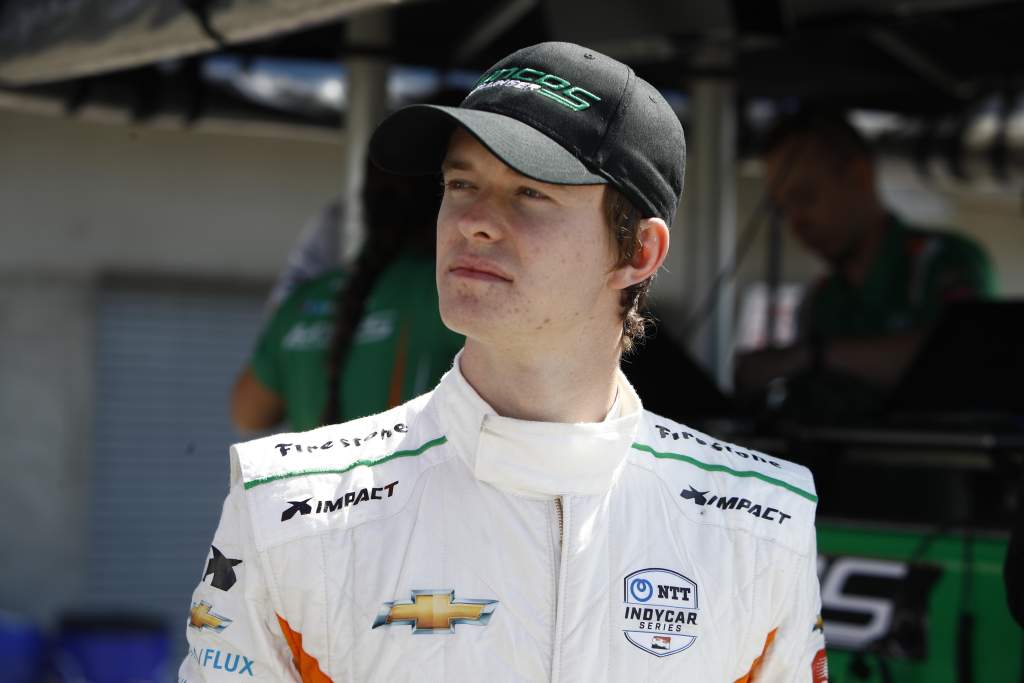 Most of the names appearing here are drivers towards the end of their careers (like Hulkenberg) or up-and-comers like Piastri. Both are great options.
But what about a hybrid – with some of the development experience of an older driver and the youthful determination of Piastri? Callum Ilott's your perfect man.
After his runner-up F2 finish in 2020 he spent the best part of a year developing Alfa Romeo and Ferrari F1 cars, which gives him a value in the current 'new rules' situation for development.
Alongside Schumacher, who has little experience of developing an F1 car based off Haas's refusal to invest much last year, Ilott's the perfect blend of youth and experience.
He might have a strong deal in IndyCar with the resourceful Juncos team, but stranger driver moves have happened in the past.
Sorry Juncos, but the rapid Ilott would be top of my realistic list!
Pietro Fittipaldi
Matt Beer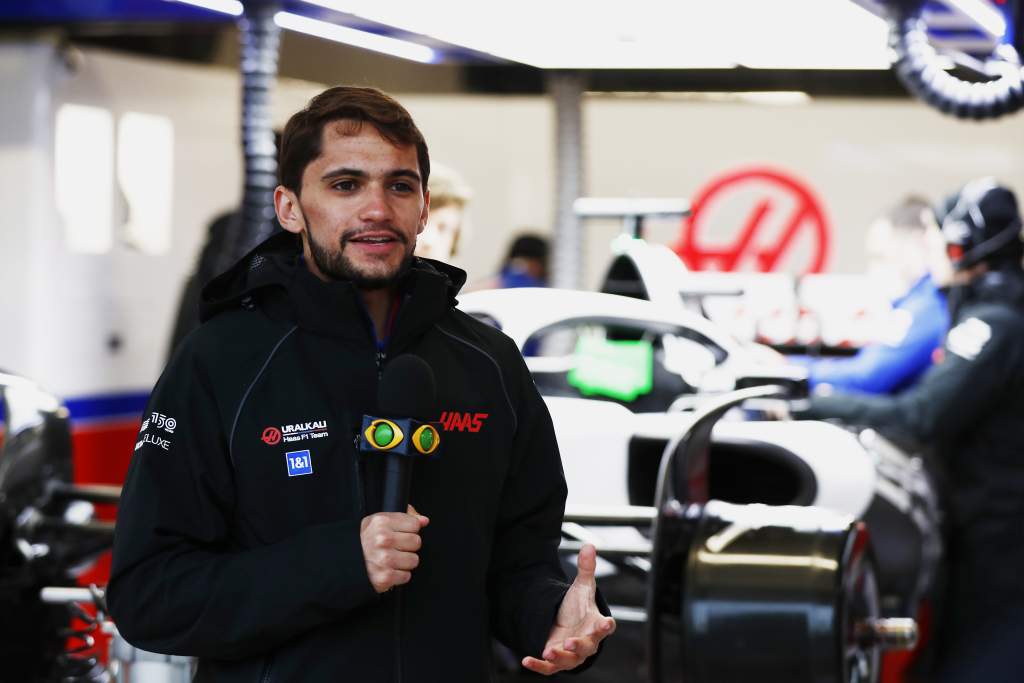 This is not an argument I would expect to hold up for very long in a full-on debate, and I'll admit I'm floating it more to make a point than because I truly believe it with all of my soul.
But even if it's only as a stand-in while a long-term full-time solution is found amid this dramatic and fast-moving situation, Pietro Fittipaldi ought to at least be in the conversation.
I'm arguing that partly because if the team's designated reserve driver isn't the one called up initially when a substitute is required, then what's the point of the reserve driver job title?
And partly because while he's probably not in the same league as some of the options my colleagues have suggested, Fittipaldi has a decent record from a wide-ranging career outside F1 and was quietly very respectable when thrown in alongside Kevin Magnussen for the final two races of 2020 following Romain Grosjean's accident.
Put it this way: if Haas does need a replacement driver, then that replacement driver needs to be clearly better than the solid stand-in option it already has on its books who knows the team well and has its respect.