Nikita Mazepin's position at the Haas Formula 1 team "needs to be resolved", team principal Guenther Steiner has admitted.
Haas removed the branding of its title sponsor Uralkali last night on its car and paddock facilities, and is running in a plain livery for the final day of Barcelona testing on Friday in the aftermath of Russian president Vladimir Putin's invasion of Ukraine.
Uralkali's sponsorship is tied to Mazepin's place in the team as it is owned by his father Dmitry, who was one of 37 business people summoned to a meeting with Putin at the Moscow Kremlin on Thursday.
Although there have been no direct sanctions placed on Mazepin, Uralkali or its parent company Uralchem, there is pressure to stop international bank payments from Russia and to ban Russian citizens from obtaining visas.
Steiner said that "up to now the official sanctions had no influence on our business" but discussions will take place with Haas next week to resolve legal matters that involve the Uralkali sponsorship and also Mazepin's place in the team.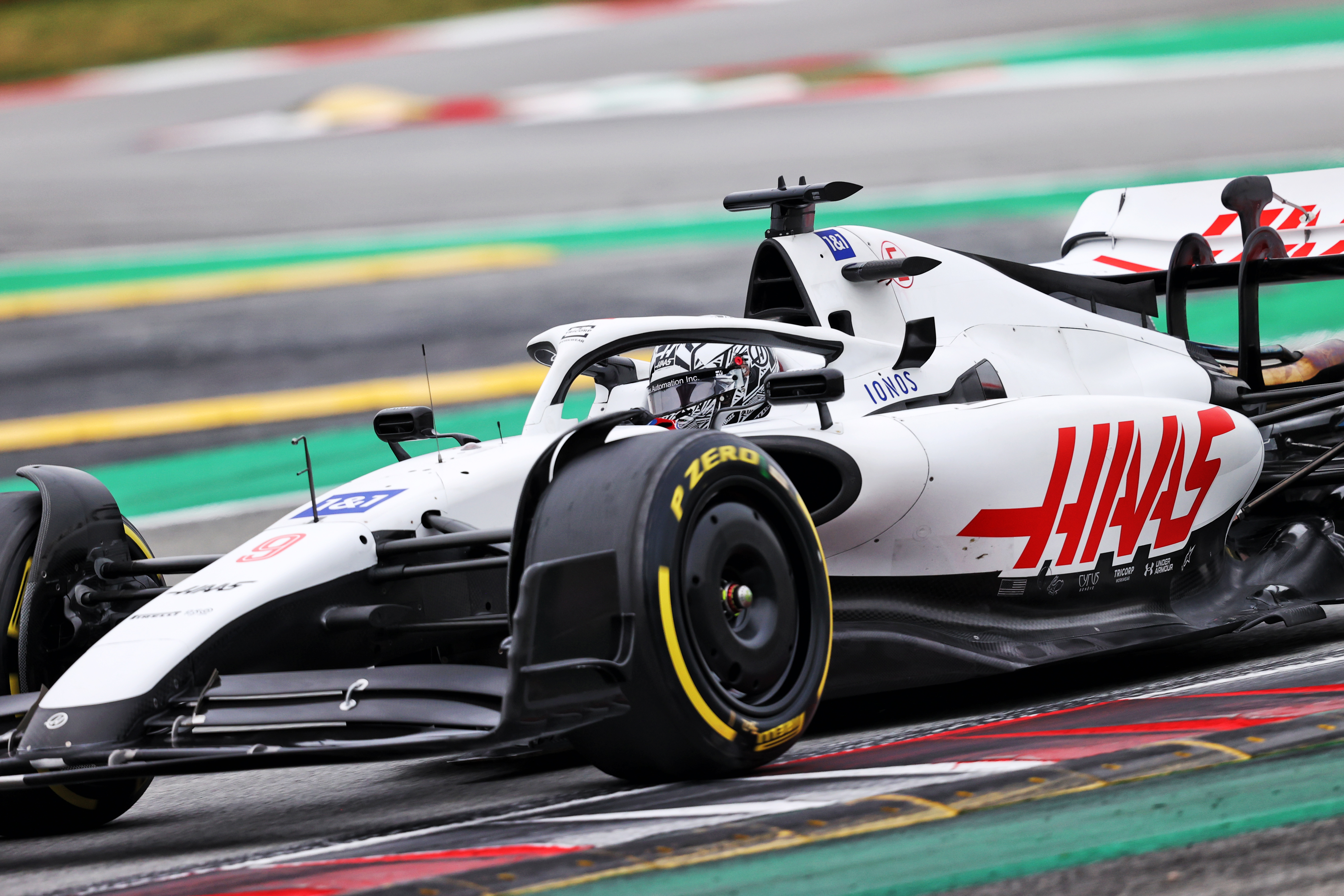 Asked if this was the end of the Uralkali deal and what it meant for Mazepin, Steiner said: "We have to sort out all the legal stuff, which I cannot speak about, next week. And everything you just said, we will work through it next week.
"I am not going to do it today. We made the decision yesterday with our team partners that [removing the Uralkali branding] is what we're going to do.
"I need to work on the rest next week."
Asked by The Race to clarify if that meant Mazepin's future was uncertain and needed to be resolved, Steiner said: "Yeah, it needs to be resolved. Not everything depends on us here.
"There are governments involved, and I have no power over them.
"And I think we need to see also the situation, how it develops in Ukraine."
Mazepin made his F1 debut with Haas in 2021 but sparked controversy even before he completed a single race after a video emerged of him appearing to grab a woman's breast.
Haas stuck with Mazepin through a torrent of criticism after that incident in late 2020, and through a poor rookie season in which he was comprehensively outpaced by team-mate Mick Schumacher.
The Uralkali funding Mazepin brought to the team was linked with safeguarding Haas's future as it was vulnerable after the initial impact of the COVID-19 pandemic.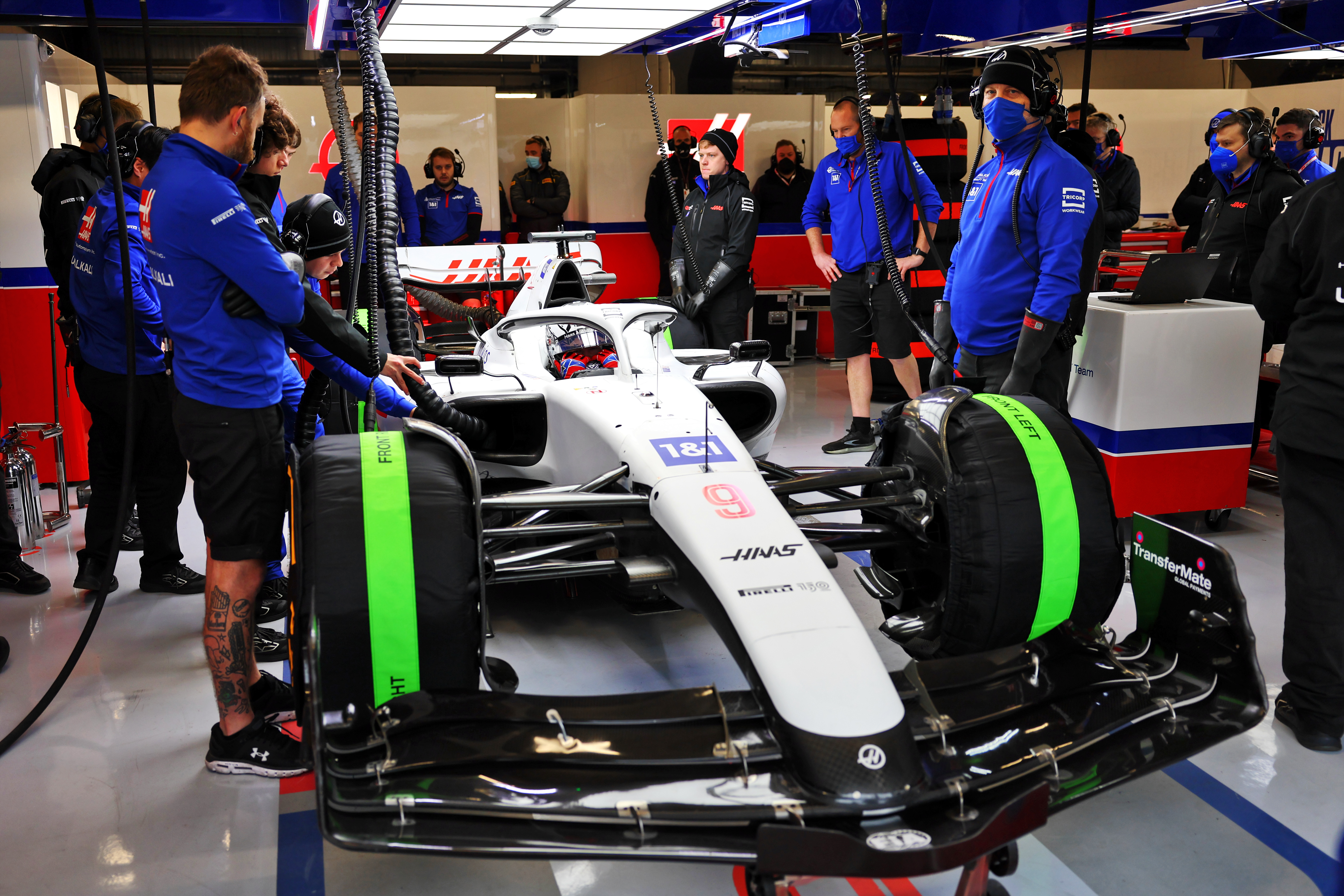 However, it is understood that Haas is not reliant on the Uralkali funding and that there are already parties interested in joining the team if Uralkali/Mazepin depart.
"It is a difficult time and I am not in control over a lot of what is being said and done," Mazepin wrote in a social media post on Friday, in which he also pleged to "work hard and do my best for my Haas F1 team".
To my fans and followers – it's a difficult time and I am not in control over a lot of what is being said and done. I'm choosing to focus on what I CAN control by working hard and doing my best for my @HaasF1Team . My deepest thanks for your understanding and support. 🙏

— Nikita Mazepin (@nikita_mazepin) February 25, 2022
As reported by The Race, Haas's future in F1 is not under threat.
Haas has Pietro Fittipaldi as its reserve but it would seem likely that it would pursue a new full-time driver to replace Mazepin for the season.