The ongoing COVID-19 pandemic means the Formula 1 season that gets underway in Austria this weekend will be very different to the usual, which will be reflected not only in the content of the live television coverage but the way it is put together.
As usual, Sky Sports F1 will broadcast live coverage of the Austrian Grand Prix weekend in the United Kingdom, but there will be some very obvious differences with the total screen time reduced and the on-screen crew split between Austria and Sky's UK facility.
"There's still a lot of suffering going on in the world so we need to get the tone right. But I think it's important to get some semblance of normality going" :: Martin Brundle
Sky will have a strong team on the ground with presenter Simon Lazenby, Rachel Brookes, Jenson Button, Ted Kravitz (pictured below) and Paul di Resta all among those in Austria, as well as commentator Martin Brundle.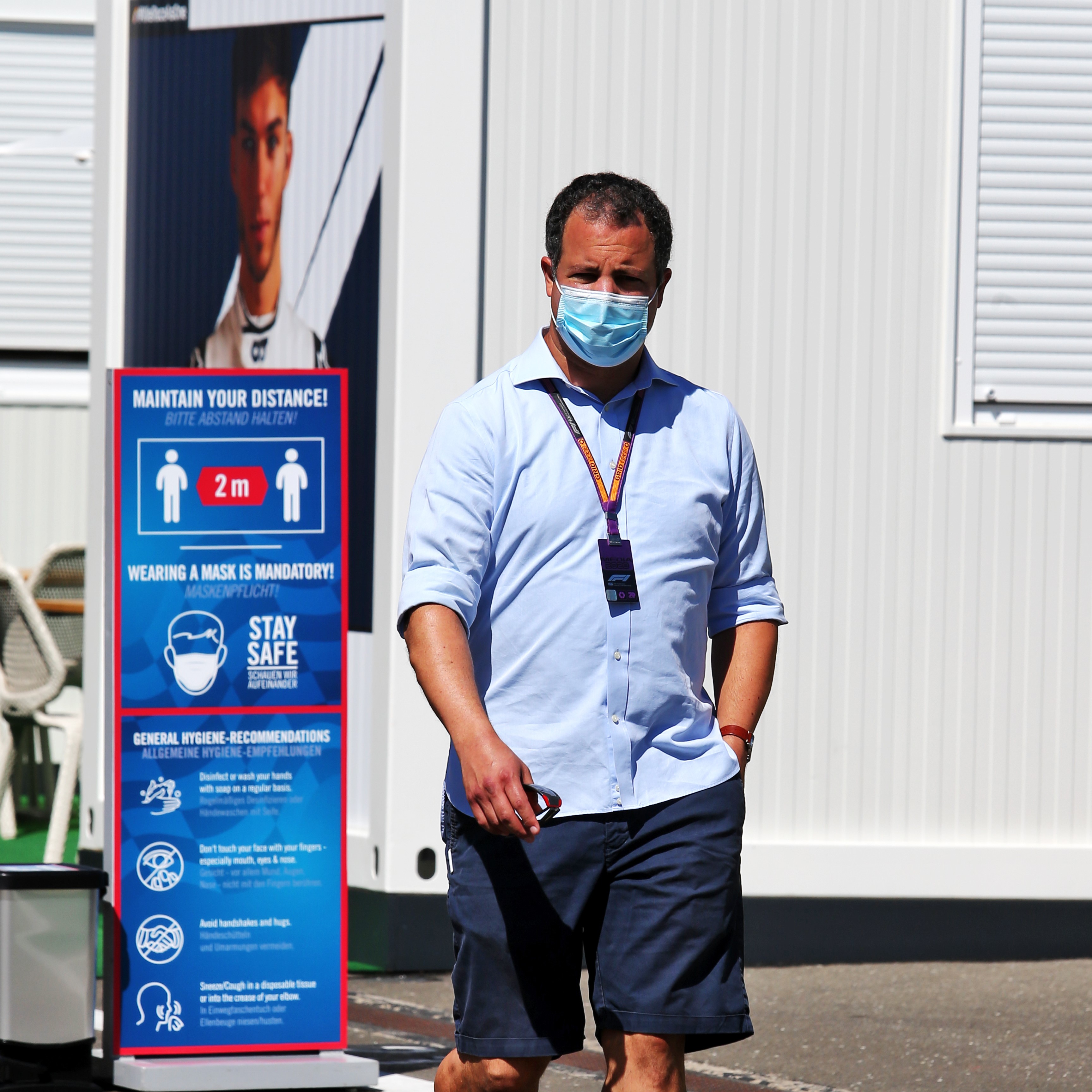 "What I am hoping and expect is when we get there, it'll start opening up a bit as we go," says Brundle
"I will be able to stand beside the track, where I learn a lot. Our shows will be a little bit shorter because we're not necessarily going to get all the interviews we would expect, or make some of the features.
"It's not like COVID-19 disappeared, there's still a lot of suffering going on in the world and a lot of financial pain going on as well for a lot of people so we need to get the tone right. But I think it's important to get back on the road and get some semblance of normality going.
"But our shows will look different. The start's going to look different, there's going to be no grid walk, the podium procedure is going to be different, people wandering around in masks, we're all in these bubbles within the biosphere, so you're going to get all those little nuances."
Although there are restrictions on interacting with teams thanks to the social distancing regulations, the Sky Stage will be set up in the paddock with drivers and high-profile team personnel participating in interviews there.
This will be supported by a Skypad team in the UK, with Natalie Pinkham as host and Anthony Davidson and Karun Chandhok on hand as analysts. Sky's 'Race Control' feature, which monitors team radio and feeds into the live commentary, will be based in the UK too.
The editing and production of the show will be done remotely from the UK as well in order to minimise the number of personnel in Austria.
There is also a fallback plan to be able to host the coverage from the UK should Sky's team on-the-ground have to go into quarantine because of positive COVID-19 tests.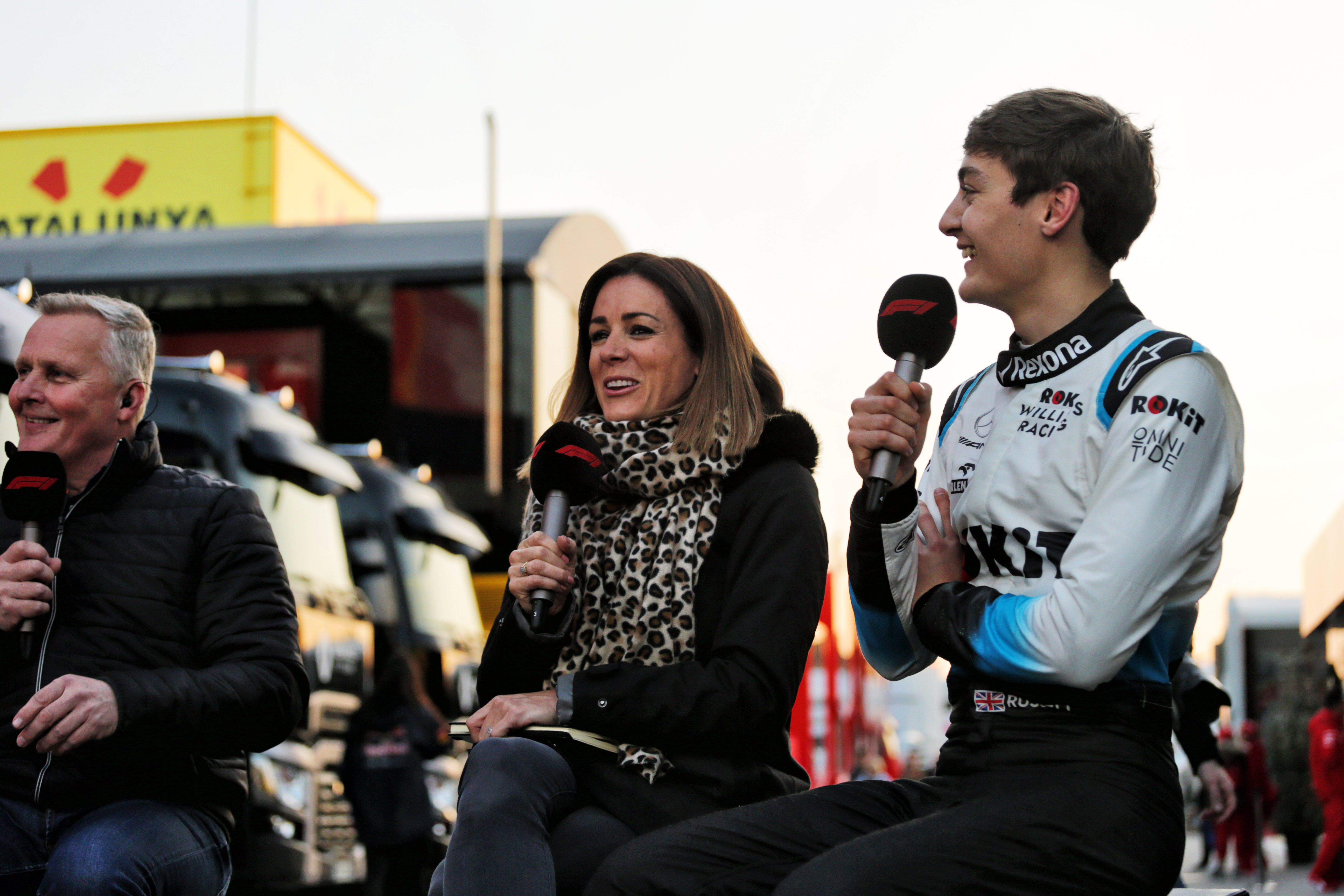 Johnny Herbert, who will remain in the UK for the first race of the season, is confident the Sky Sports F1 show will continue to be delivered to the same standard even in these unusual circumstances.
"As a broadcaster, it's going to be just that little bit more difficult because obviously the interviews that we can suddenly organise over a race weekend are not going to be there," Herbert said.
"But I think Sky, who have had a big, big impact to the sport over the years, has always been able to come up with those sort of ideas that will always give the people watching at home that entertainment that they need.
"You can still produce an entertaining weekend show, and what mainly the teams and the drivers will be giving us is that.
"And I'm sure there will be snippets and rumours as there always is over a race weekend – that's not going to go away. That's what we report on, so that side of things doesn't change."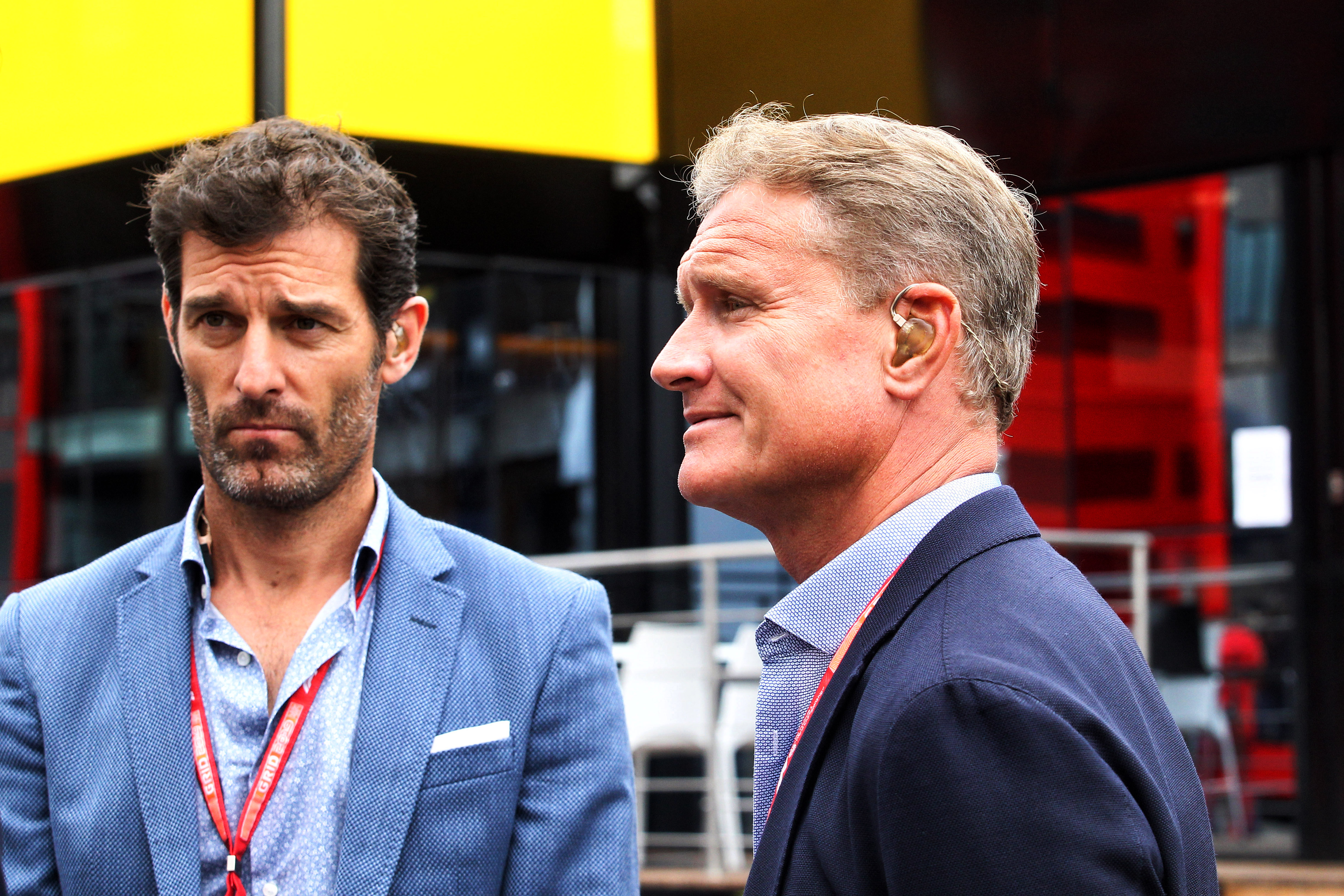 Channel 4 will broadcast its usual highlights programme, with its full-strength presenting team – including David Coulthard, Mark Webber, Ben Edwards, Billy Monger and Lee McKenzie – based at the Silverstone Experience for the early season races.
As well as recording its own material in advance for roughly 30 minutes of build-up to qualifying and the race, Channel 4 can also use interviews from the weekend provided to all broadcasters by FOM.
Very few broadcasters will have a team on the ground in Austria with most commentary being provided from away from the circuit, although some have chosen to send one reporter and cameraman to be on site.
All broadcasters will have access to the world feed produced by FOM as usual.
Watch every race live on Sky Sports F1 and NOWTV from July 5