Formula 1 teams and drivers have hardly sat still during the 2020 season hiatus and coronavirus lockdown.
Teams have loaned their formidable engineering capacities to the fight against COVID-19, several drivers (Lewis Hamilton in particular) have engaged in social activism, and there has been considerable F1 personnel involvement in various charity initiatives.
These are all commendable and no less important than racing, but it's clear teams and drivers have also not let up in their efforts to keep up race fitness – whether in the real or the virtual world.
Mercedes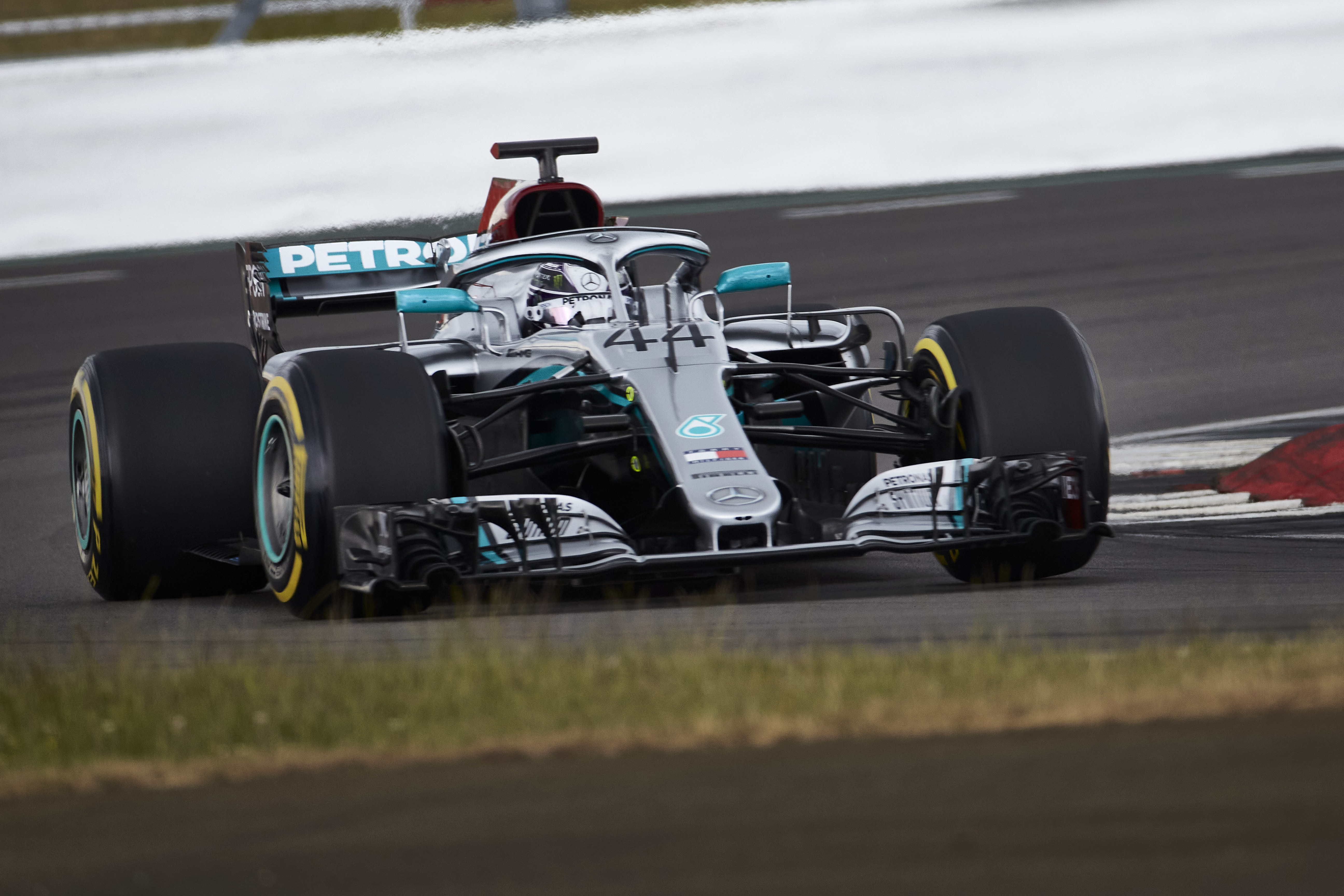 Real world: Mercedes was the first F1 outfit to officially return to the track following the lockdown, as both Lewis Hamilton and Valtteri Bottas drove a 2018-spec W09 at Silverstone in early June.
Bottas described the test as "very helpful", while Hamilton was left convinced the hiatus had little impact on his race fitness.
Bottas also revealed he had been rallying and karting "every week" following the cancellation of the Australian GP.
Simracing: Hamilton made no appearances on the esports scene, having stated that for him there wasn't "any benefit whatsoever" in simracing as a preparation tool.
Bottas had a home simulator installed during the lockdown, but made next to no appearances in major virtual events, limiting himself to just a single appearance in F1's Virtual GP series – qualifying an impressive (for his debut) seventh in Monaco but dropping down to 11th in the race classification.
Mercedes' two F1 reserve drivers Stoffel Vandoorne and Esteban Gutierrez were far more active in simracing. Vandoorne won the virtual Formula E title, while he and Gutierrez were frequent frontrunners representing Mercedes in Virtual GPs.
They also showed well in The Race All-Star Series, with only a technical issue denying Gutierrez a likely championship title in its second season.
Ferrari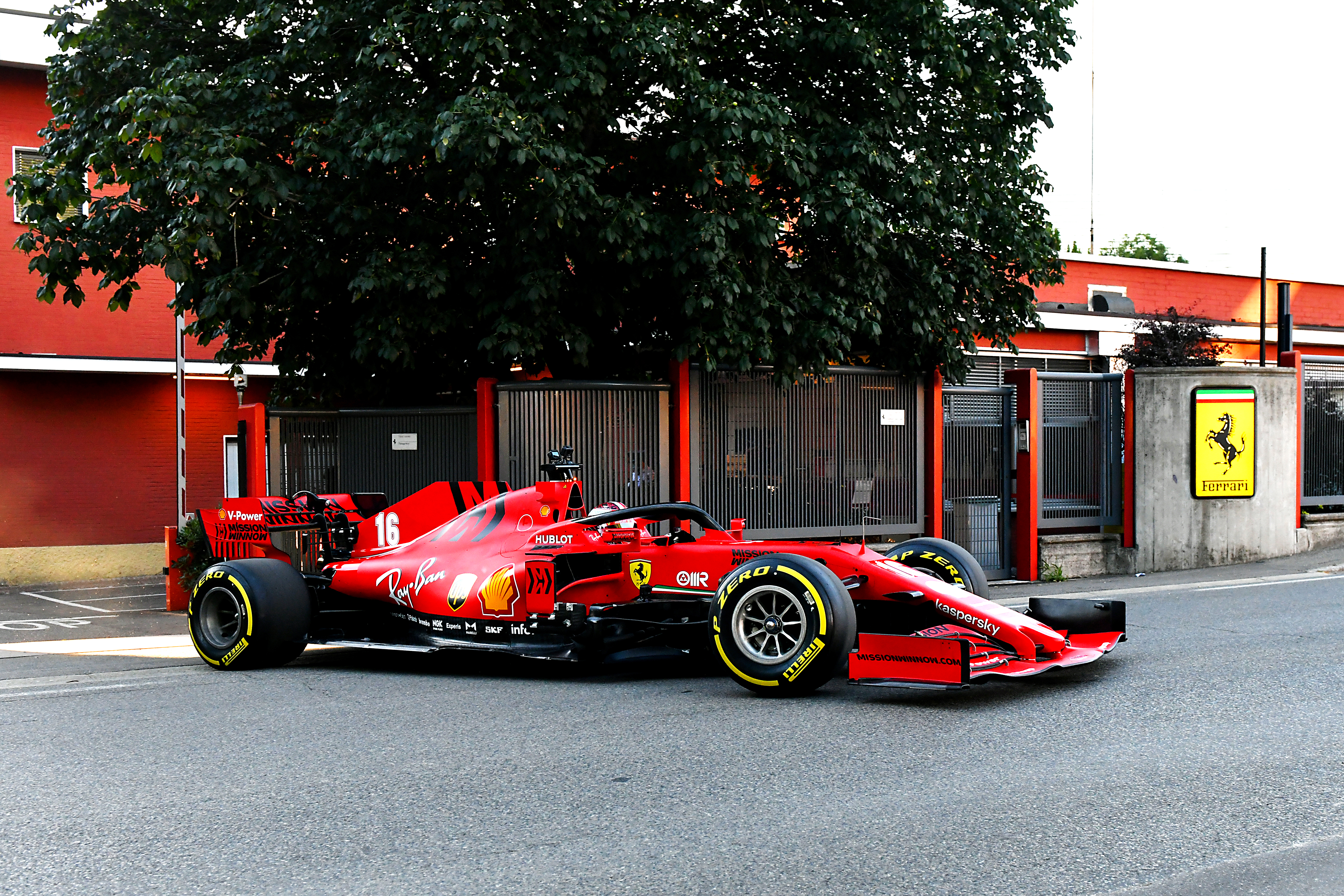 Real world: The new Ferrari SF1000 has indeed racked up some mileage since Melbourne, but Charles Leclerc's drive through the streets of Maranello was unlikely to prove particularly valuable in terms of information-gathering or race fitness. But the latter, at least, will have been addressed by a 2018-car test at Mugello – which could prove particularly handy if the venue makes it onto the 2020 schedule, as is increasingly expected.
Leclerc also did some karting and, officially completing his transformation into somebody who's extremely online, streamed his tracktime on Twitch.
Simracing: Leclerc established himself as an avid virtual racer during the lockdown, trying his hand at rallycross, GT racing, the 24 Hours of Le Mans and lawnmower racing among other disciplines.
He also excelled on the F1 2019 game, emerging as the leader among the current crop of F1 drivers competing on the platform as he won on his first two Virtual GP appearances, won his informal Race for the World charity series and starred in Veloce's Not the GP series.
His form faded towards the end of the Virtual GP season as he ceded the unofficial title to George Russell.
Vettel was unsurprisingly less active when it came to simracing, but did make an appearance in The Race All-Star Series' Legends Trophy, finding some pace in a red-coloured Brabham BT44 but often struggling to keep it pointed the right way amid the series' trademark chaos.
Red Bull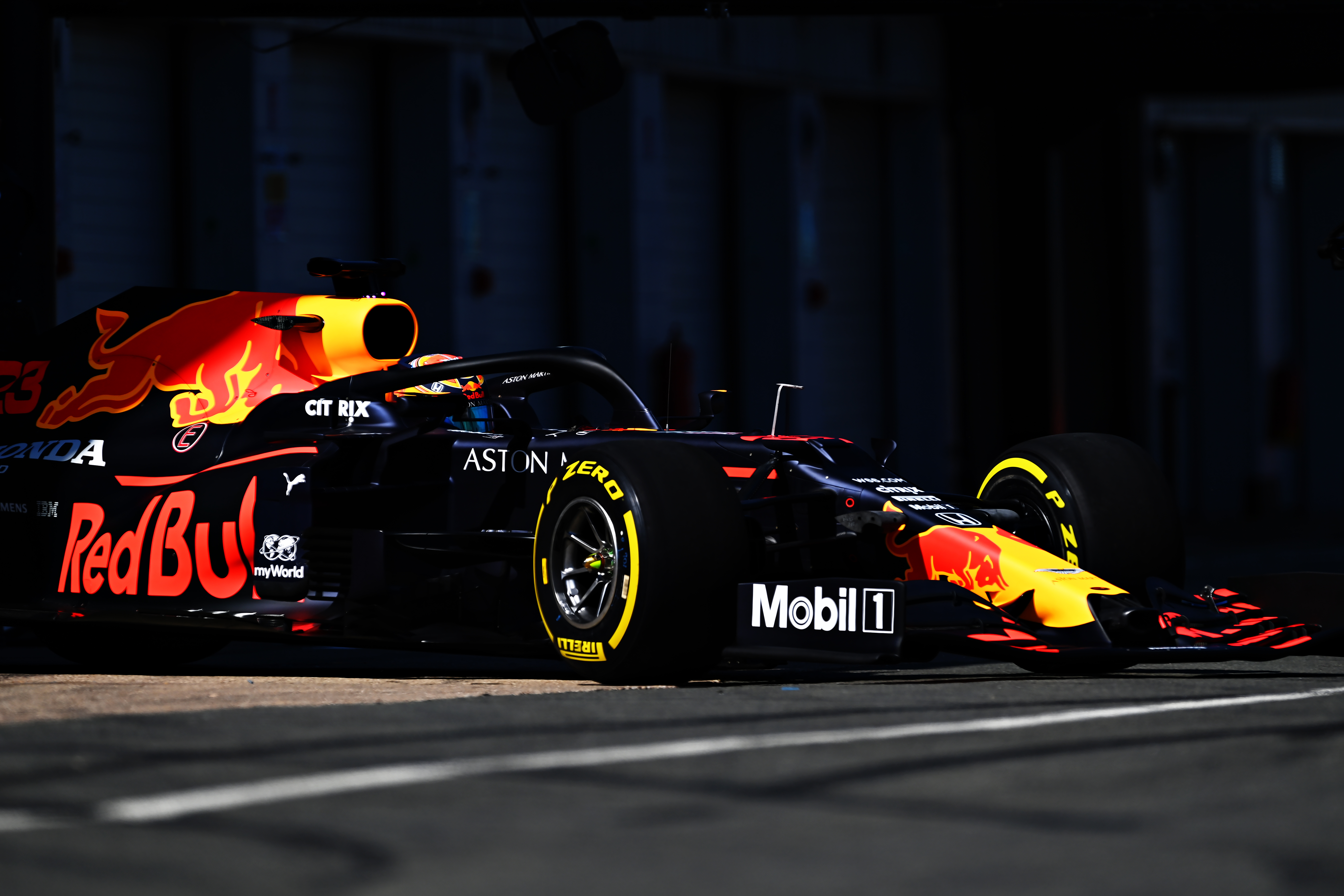 Real world: Red Bull is the only team among F1's 'big three' to have run its 2020 challenger on track since Melbourne, although only Alex Albon was present during its Silverstone filming day.
"It has been really weird that I haven't been able to drive in such a long time and It's the longest it's been since I started karting," Max Verstappen said, although he subsequently made it very clear he had no concerns about fitness, adding: "I've had about six full weeks of training and I feel in even better shape now than I did before Australia."
Simracing: Verstappen's affinity for virtual racing was common knowledge before the lockdown, and he was duly at the forefront during the esports boom.
While many of his peers limited themselves to pro racer contests, Verstappen didn't shy away from mingling with the simracer crowd and bagged some serious results, including in Porsche's chief iRacing series and the BMW SIM 120 Cup.
Going up against fellow pros, meanwhile, yielded a hat-trick of Supercars podiums, an All-Star Series heat win and a Team Redline's Real Racers Never Quit title, while he was also in the mix in the virtual Le Mans 24 Hours (partnered with Lando Norris) before connection issues derailed his race.
Albon, for his part, largely stuck to the F1 2019 game that Verstappen spurned, and achieved success, although never quite emerged as the benchmark – appearing as second-best to first Leclerc and then Russell. He did score a Virtual GP win at Interlagos.
McLaren
Real world: McLaren did not conduct a current-car filming day and had no engines available for an older-spec car test, meaning drivers Lando Norris and Carlos Sainz Jr had to make do with revisiting their Formula 3 days instead (and also karting).
Norris had a private F3 test alongside Red Bull driver Albon at Silverstone in early June, and was joined by Sainz at the same venue later in the month, the pair fielded by the Carlin team they both previously drove for.
"Could you describe the conditions around the track at the moment please?" pic.twitter.com/mo9FH3zpvl

— Lando Norris (@LandoNorris) June 19, 2020
Simracing: Perhaps the face of the simracing boom, Norris had little success in F1's Virtual GPs, hampered by frequent game problems but also never quite showing the same pace as those of his peers that would end up dominating the series.
While he did bag an F1 2019 accolade by winning one of Veloce's knockout-style tournaments, he was more successful in full-on sims, winning a race in Team Redline's Real Racers Never Quit – albeit thanks to a post-race penalty for Porsche Supercup racer Ayhancan Guven – and a reverse-grid race in Supercars. Likewise on iRacing, he nearly swept a round of the Veloce Pro Series.
He also dominated on his two virtual IndyCar outings, showing up the series regulars at Austin and on course to do the same at Indianapolis before Simon Pagenaud took him out in retribution.
Sainz, for his part, made only a single Virtual GP appearance to finish 10th in China.
But he also popped up on Gran Turismo Sport – winning a race during a Team Spain v. Team France contest (in which he helped Spain to a convincing triumph) and finishing third overall in a Circuit de Catalunya-hosted charity event, in which he also won a semi-final.
AlphaTauri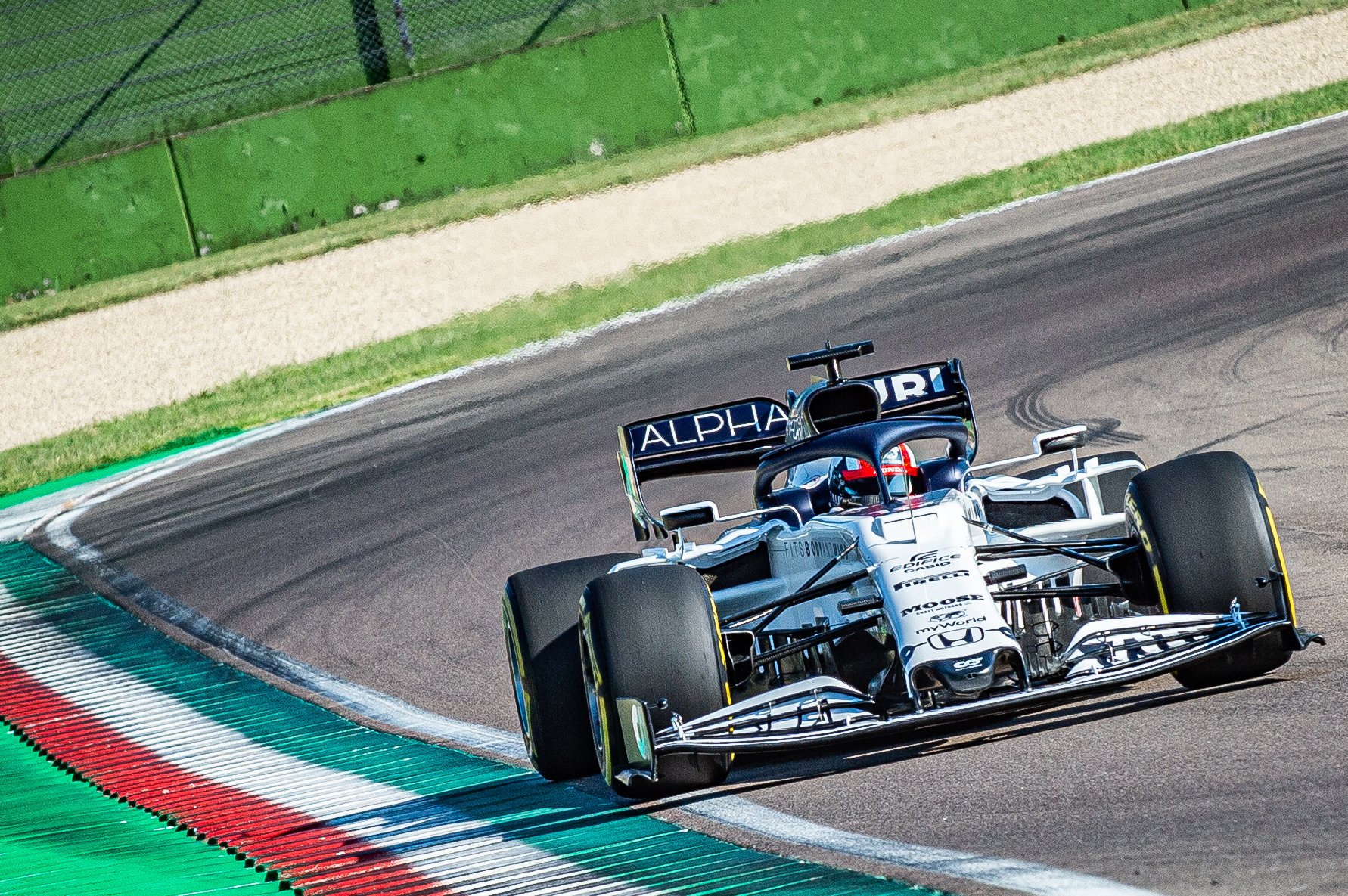 Real world: Red Bull's B-team is the sole outfit known to have given both of its drivers a run-out in 2020 grand prix machinery ahead of the F1 season opener.
Pierre Gasly and Daniil Kvyat drove the AT01, as well as the two-year-old STR13, at Imola – another venue that has been tipped for a sudden '20 race date, albeit seen as much less likely to pop up on the calendar than Imola.
🎥 @PierreGASLY at the Acque Minerali turn, @autodromoimola 🇮🇹#F1 pic.twitter.com/h4REkraOtq

— Scuderia AlphaTauri (@AlphaTauriF1) June 24, 2020
Gasly also managed to fit in some karting, both immediately in the aftermath of the Australian GP's cancellation in Melbourne and later on in Abu Dhabi, where he spent much of the lockdown.
Simracing: Gasly being in Abu Dhabi meant he had no access to a sim rig for much of the hiatus, but he did make a couple of Virtual GP appearances – scoring a 12th-place finish in Baku and then getting disqualified from the Canada finale due to accruing too many penalties.
The Virtual 24 Hours of Le Mans was a different story – partnering, among others, reigning Formula E champion (and ex-Toro Rosso driver) Jean-Eric Vergne, he scored a fifth-place finish in the event.
Renault
Real world: Esteban Ocon and racer-turned-lockdown farm hand Daniel Ricciardo carried out a 2018 car test at the Red Bull Ring, the venue of the season opener and the second grand prix – with Red Bull motorsport advisor Helmut Marko quoted as being not thrilled in the least about the circuit being rented out to the French manufacturer that used to power his cars.
Il est prêt (he was born prêt).
🔘 143 laps
🛣 614km

And of course, still:
🏎 R.S.18
📍 Red Bull Ring#RSspirit @OconEsteban pic.twitter.com/JoR6pCb5F8

— Renault F1 Team (@RenaultF1Team) June 17, 2020
Simracing: Ricciardo made it clear relatively early on that he had little interest in virtual competition, and made no major appearances.
Ocon, meanwhile, made a single Virtual GP appearance in Monaco, but qualified only 17th and was then unable to take the start. He had a better time of it in Gran Turismo Sport, winning the first race of the Renault Vitality GT Sport Show (though ultimately finishing just fourth overall on combined standings after the reverse-grid race) and scoring a podium during that Spain v France contest that also featured Sainz.
Racing Point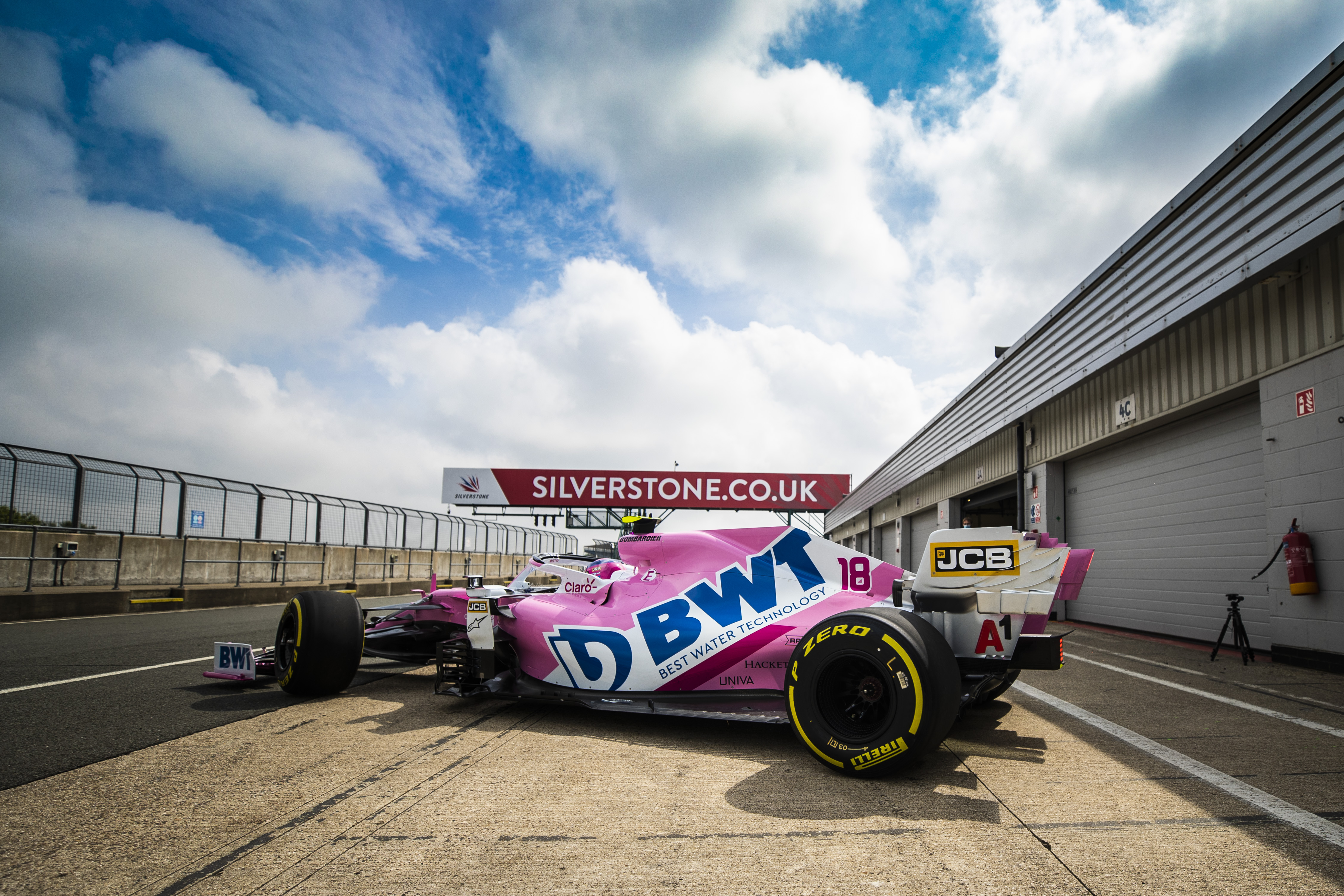 Real world: Racing Point's Mercedes-inspired RP20 was the first 2020 car to return to the track, using up a filming day at Silverstone with Lance Stroll. Sergio Perez was not present and instead has had make do with chucking a shifter kart around.
¡Preparación a fondo para arrancar la temporada!
Les dejo una vuelta de hoy en el shifter 👊🏻 #F1 #karting pic.twitter.com/8ggtWl7Jdi

— Sergio Pérez (@SChecoPerez) June 23, 2020
Simracing: While Racing Point's esports operation made a splash during the lockdown, its driver Lucas Blakeley winning the unofficial F1 Esports Pro Exhibition crown, the two F1 race drivers were largely absent on the virtual scene – although Perez did pop up in the penultimate Virtual GP at Baku, finishing 15th.
Alfa Romeo
Real world: The Hinwil-based Sauber-run team was unable to take any sort of F1 machinery out for a spin in the lead-up to Austria.
It was reported Antonio Giovinazzi had been karting frequently, as did Kimi Raikkonen (with his son Robin) – and social media posts indicated Raikkonen had done some motocross, too.
Simracing: No points for guessing whether Raikkonen took part in the virtual racing boom (he didn't), but team-mate Giovinazzi was a fairly active participant, even if tech trouble meant results largely eluded him.
The Italian was on pole in one of the F1 2019 Not the GP races but disconnected from the server, and his frequent Virtual GP outings followed a similar trend. He and Leclerc were also part of Ferrari's Virtual Le Mans 24 Hours entry, and looked in the mix to prevent a Porsche sweep of the GTE class, only to be completely derailed by lag and server issues.
I don't know if I should laugh or cry…
Finally managed to get back into the race, out of the pits and the car rolled on it's own pic.twitter.com/lKUfaffmj4

— Charles Leclerc (@Charles_Leclerc) June 13, 2020
Haas
Real world: Like McLaren and Alfa Romeo, Haas has not run its F1 cars ahead of Austria. Kevin Magnussen did fit in some track activity by driving a KZ shifter kart extensively in Denmark, while the Geneva-based Romain Grosjean appears to have favoured cycling as his method of keeping up fitness.
Simracing: Yet Grosjean also did make his first steps in the world of virtual racing, establishing his own simracing outfit R8G eSports and accompanying his drivers in certain events.
Among these events was the iRacing Le Mans 24 Hours, where he and his crew finished fourth in class, leading the Ford GT contingent.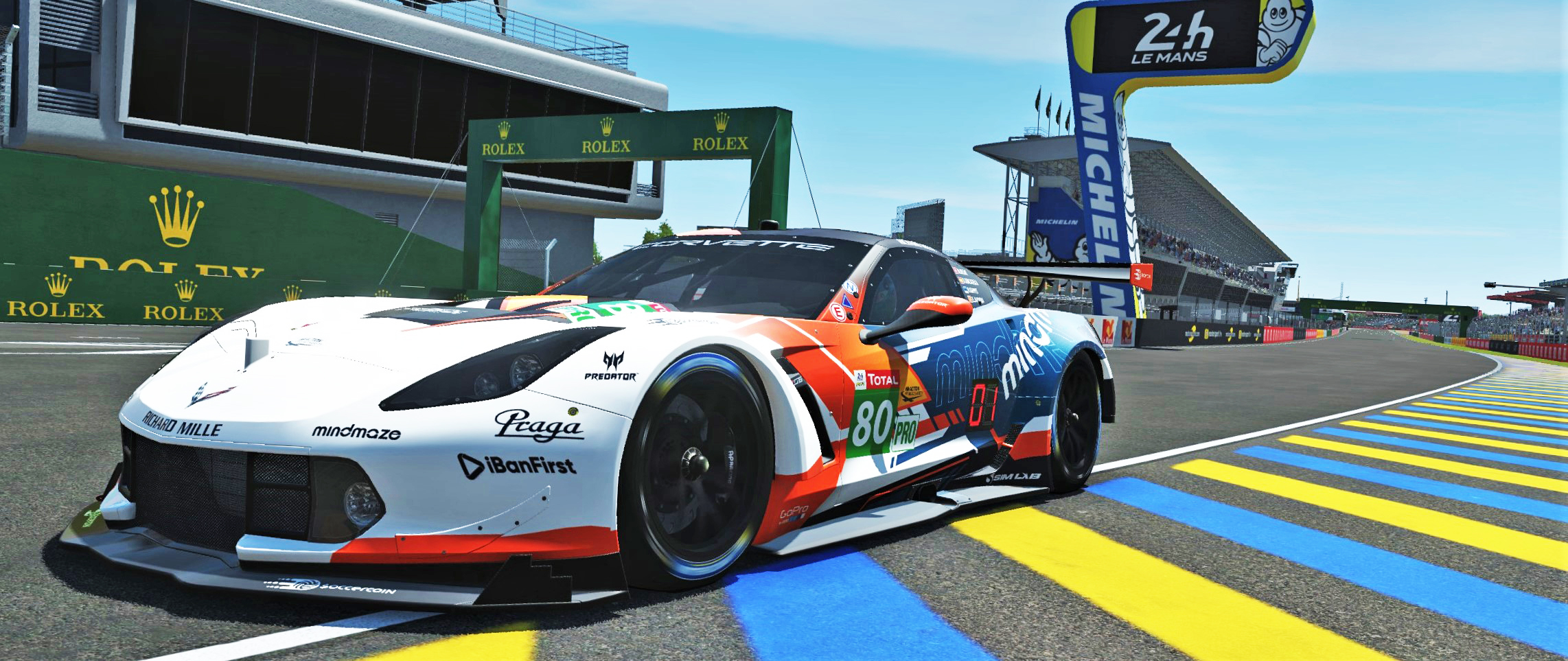 Grosjean also won the Nations Cup in the virtual Race of Champions (after having skipped the individual contest due to a family emergency), but would be the first to admit he had little to do with the win – having been carried through the group and knockout stages by his team-mate, World's Fastest Gamer winner James Baldwin.
Grosjean opted not to contest the Virtual GPs as he didn't gel with the 'simcade' F1 2019. Instead, Haas reserve drivers Louis Deletraz and Pietro Fittipaldi made up a consistent line-up for the team, but while Fittipaldi scored a Monaco pole, neither cracked the podium.
Deletraz was more successful elsewhere, winning the virtual Le Mans 24 Hours with Rebellion Williams Esports, as well as the SRO GT Esports series.
Williams
Real life: Williams made it a quartet of teams not doing any F1 running prior to Austria, but Nicholas Latifi did drive a Carlin-run F3 car at Silverstone. Latifi also went karting back in his native Toronto and at Northamptonshire's Whiltom Mill, as did George Russell – with his father at PFI International in Lincolnshire.
Onboard from yesterday's karting.
Shifter karts will always be one of the most fun things to drive! 😬 #NL6 pic.twitter.com/ff8nQtPusm

— Nicholas Latifi (@NicholasLatifi) May 26, 2020
Simracing: Latifi popped up in a few events across various games, but was most active on F1 2019. In Veloce's events, he finished on the podium in Monaco and was denied by Leclerc in the final of one of the knockout tournaments – and while there were no truly headline results in the Virtual GPs (of which Latifi did all eight), he did help make it a comfortable unofficial teams' title for Williams.
But the brunt of that title owed itself, of course, to Russell. The Mercedes-backed driver was not really on the pace at the start of the simracing boom, but transformed himself into an F1 2019 juggernaut, winning four Virtual GP races on the trot – by increasingly demoralising margins, too – and being crowned the series' unofficial champion.