Six-time Formula 1 world champion Lewis Hamilton says he is "not really interested" in sim racing as he finds it "completely different" to reality and not a beneficial experience.
The COVID-19 pandemic has suspended all real-world racing and F1's 2020 season is yet to begin, turning many drivers to esports. Some of their peers were already heavily involved in the online world and their exploits have now gained a wider audience.
Regular sim racers Max Verstappen and Lando Norris have been joined by the likes of Charles Leclerc and George Russell, while even four-time champion Sebastian Vettel has made his competitive sim racing debut in The Race's Legends Trophy.
"Your mind's telling you that the car's moving, but you're not getting any cueing of movements. You have to kind of override your mind and I don't really like doing that" :: Lewis Hamilton
However, Hamilton has reserved his "gaming" time to trying to beat his own time trial challenge in Gran Turismo, and playing Call of Duty with fellow F1 drivers Leclerc and Pierre Gasly, because he is "not really interested in much driving simulated racing".
Hamilton did not disparage esports as a discipline, but explained he was not keen on adjusting to the disconnect between virtual driving and reality.
"It's very, very difficult because the movement is never perfect," he said in a Mercedes video.
"And it's something that they are constantly trying to improve on these simulations out there.
"If you're at home with a simulator, the seat doesn't move.
"So, your mind's telling you that the car's moving, but you're not getting any cueing of movements.
"You have to kind of override your mind and I don't really like doing that, going through that process.
"Then you get in the real thing, and it's completely different.
"I don't find, personally, any benefit whatsoever doing the simulation thing.
"But the actual fun, gaming side of things, when you get to play with friends and people online, that's a fun stage."
Hamilton does have a home simulator set-up, courtesy of Gran Turismo and Sony, and admitted he has got competitive playing that particular game.
"I grew up playing Gran Turismo and spending hours to earn this money and to buy all these cars," he said.
"It was really a great opportunity to do something with them. So I've been working with them the last couple years and I got to do this challenge, 'beat my time' kind of thing.
"I've been racing myself trying to beat my own laps and stuff, and it's been frustrating as hell! Because my laps were pretty decent."
Hamilton said it is "one of the coolest things" being part of franchises like Gran Turismo and the official F1 games.
He called it "incredible" that a car he and Mercedes have developed for years can be driven by people virtually, although admitted he had to be given in-game credits to purchase the 2017 W08 in Gran Turismo.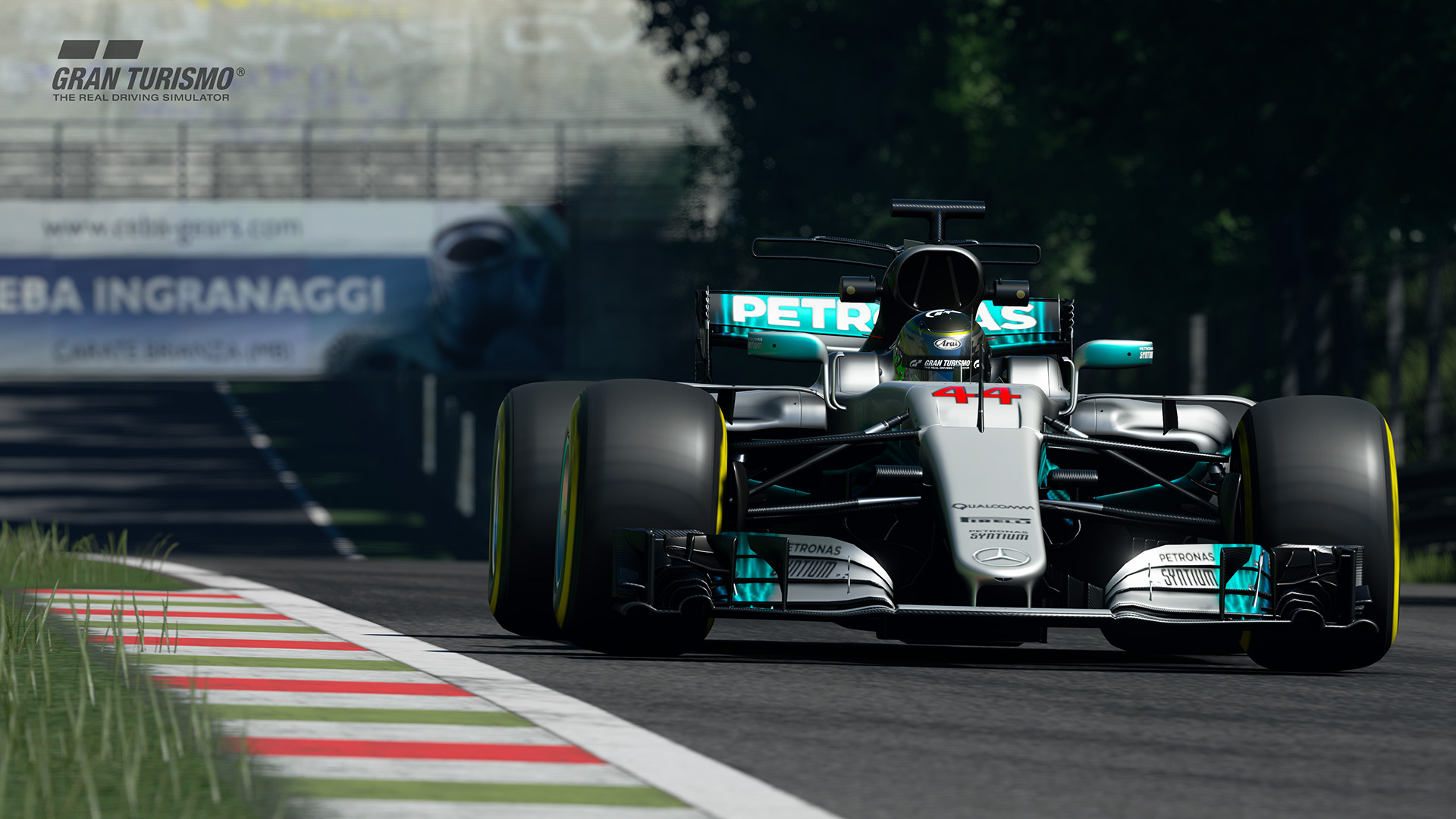 "Naturally, growing up playing Formula 1 games, I couldn't wait until one day that I had my car there," he said.
"Then what happened is once I got to Formula 1 I actually never played any racing games, particularly Formula 1, I don't know why.
"But in this particular game, fortunately, I didn't have to work to earn my car!"
Hamilton has spent some time in lockdown trying to learn French, which he said he overdid initially and his efforts to do "one week a day" left him "so stressed", as well as training for the F1 season to start, in July at the earliest.
He says he has also made more of an effort with video calls with friends, and spent a lot of time planning "what I want to do in the future".
"A lot of planning and strategy, moving around, trying to understand how my personal team works, and if it's efficient," he says.
"What can we do moving forwards in terms of moving the sport green, pushing for diversity?
"There's so many things to do. So this is really what I'm trying to focus on."