Teams should not expect "handouts" from Formula 1 to get them through the after-shocks of the coronavirus crisis, says series chief executive Chase Carey, but there might be 'fair' assistance once the picture is clearer.
With the 2020 season start delayed by four months at least, the calendar set to be truncated and early races due to take place without fans present, the whole F1 business faces a substantial income drop this year.
Although urgent measures have been taken including delaying the major technical rules revamp to 2022 and a likely reduction in the budget cap limit to $145million, there have been suggestions F1 could lose multiple teams due to the repercussions of the pandemic.
In a call with investors, Carey acknowledged the expectation that the championship might need to support teams that run into trouble but said it was far too early to consider that.
"There's been speculation at this point on to what degree do we need to help support select teams," said Carey.
"We care about the teams but those are discussions we've not had to date. We'll see where things are as we go along.
"But I think there's too many moving parts right now to really engage with any specificity on that.
"The question is would we do something to support certain teams?
"The prize fund is a contractual formula. We couldn't unilaterally change it. It's a percentage of profits and profits will be down" :: Chase Carey
"We're not in the business of handouts. But we'll engage with all our partners and to figure out how do we go forward in a way that makes sense for everybody."
With teams' prize money payments reliant on F1's own income, Carey said there was no avoiding the fact that teams faced a smaller financial pot for 2020.
"The prize fund is a contractual formula. We couldn't unilaterally change it," he insisted.
"It's a percentage of profits and profits will be down. It means the prize fund will be down.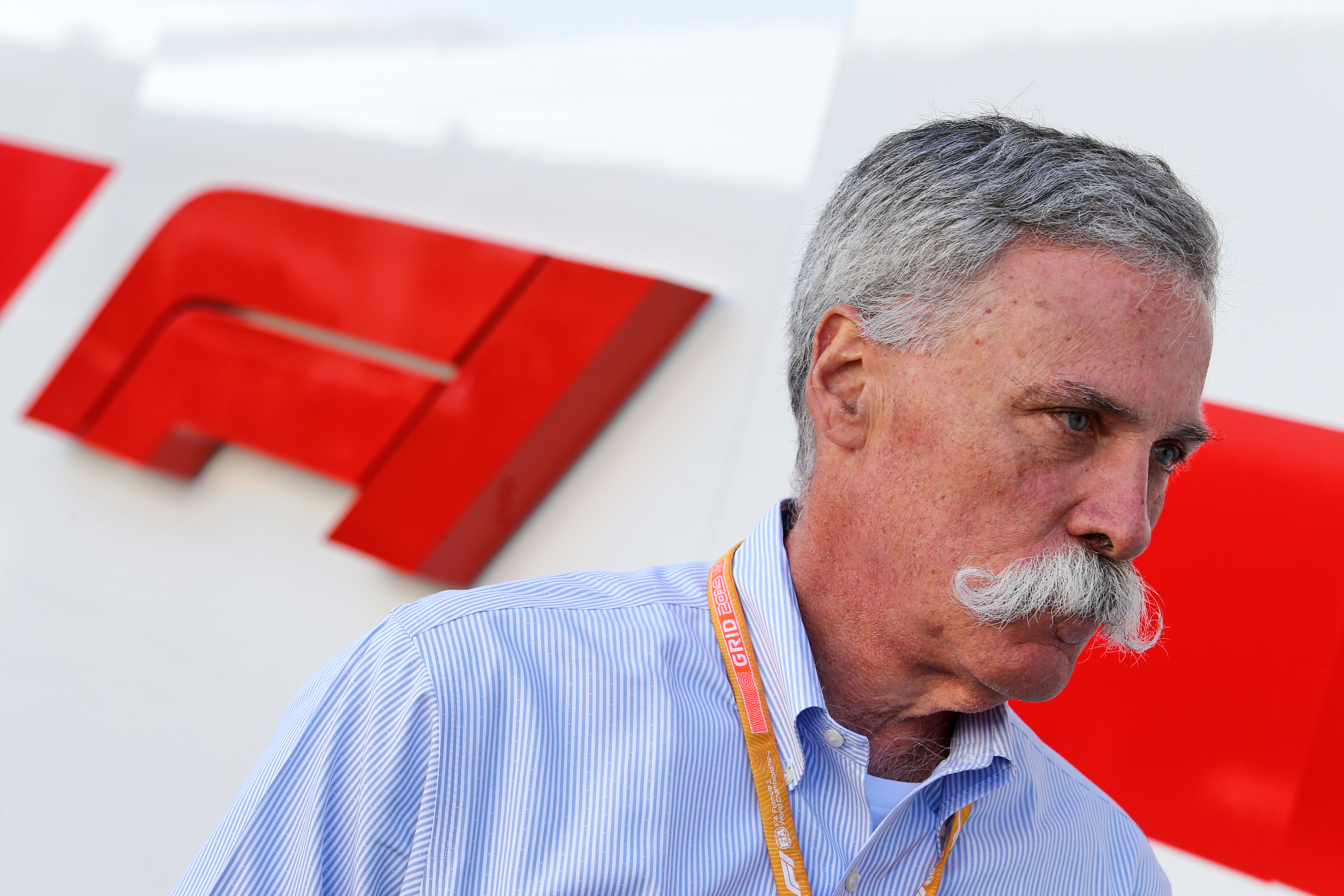 "We still have a lot of moving parts. We haven't settled the calendar. We don't know how many races have fans [attending].
"So at this point we have a wide range of potential outcomes on the ultimate prize fund.
"When we have a better handle on that, we'll see where we are, and see if it's appropriate or right for us to do anything, whether it's with a team or with any of our other partners.
"But we expect to be dealt with fairly and expect them to deal with us fairly."
Carey also said F1 promoter Liberty Media "expect the teams to be taking the right initiative to get them through it".
Most of the UK-based teams have, like the F1 organisation itself, taken advantage of the government's furlough scheme for their staff, and F1 has put teams under a mandatory factory shutdown covering the majority of the hiatus.
Carey said the sponsors directly contracted to F1 – such as races' title partners – had "been great" amid the uncertainty.
"Until we know what the calendar is it's tough to have a substantive conversation about how do we modify what races they have title races at," he said.
"We're dealing with global companies that are big sponsors. The real impact everybody talks about in the coronavirus is small business and in reality that's not our core sponsorship, our relationships are big brands, entities that know they have a future and are looking at how do they get back to business as it was.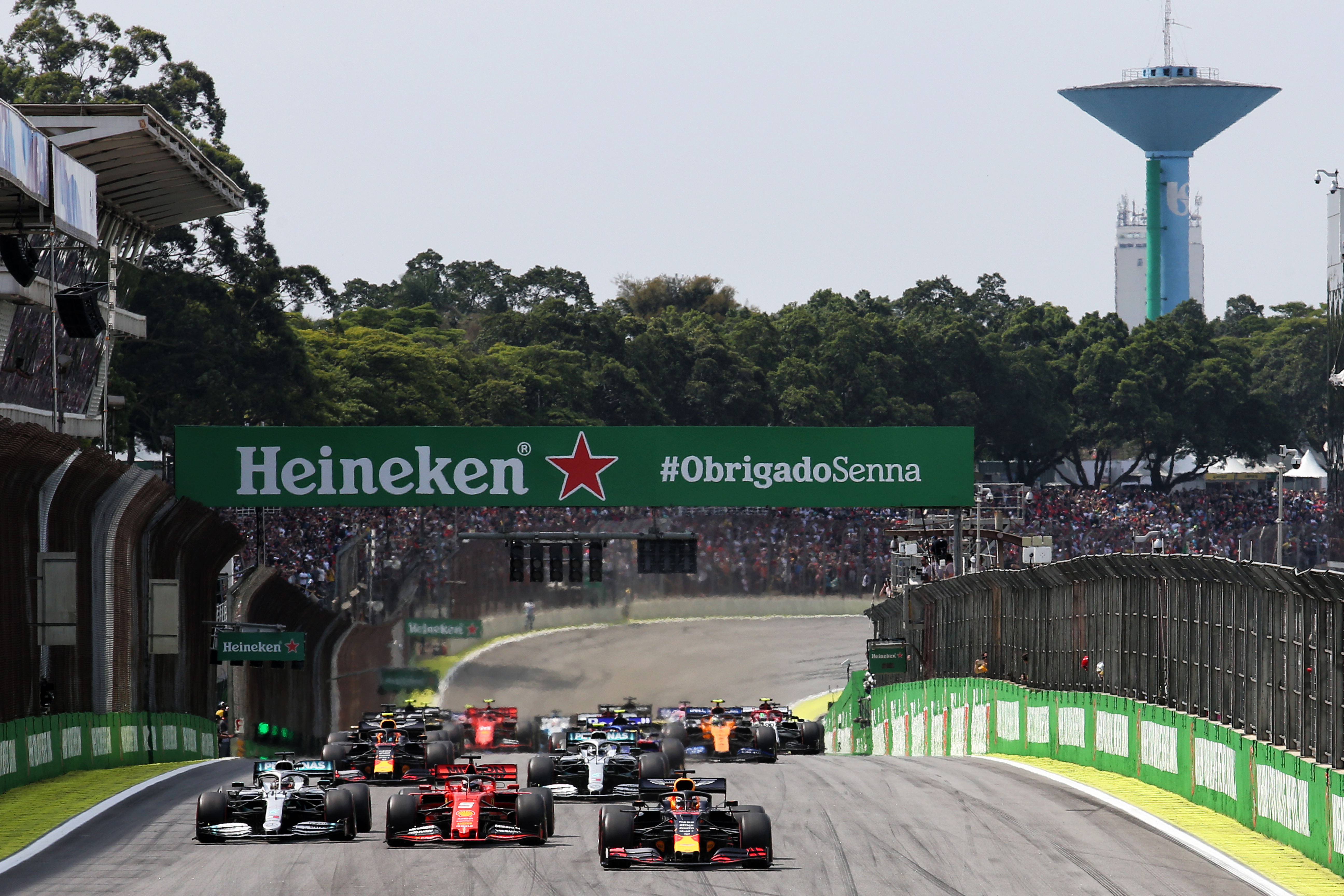 "So our sponsors are quite enthusiastic, quite supportive, and we look forward to advancing discussions with them as we know more about the specifics of our 2020 calendar.
"Promotion is probably more tied to sort of obligations, whether it's signage, time on screen, titles.
"We have excess capacity at the 22 race level we were racing at. As the number of races goes down it puts some pressure on that capacity.
"Clearly at the margins there's some issues we've got to manage through, whether it's without races, their hospitality won't exist at some, but I think at its core our plans are to go a long way towards meeting what our sponsors would want to be gaining through the sport this year.
"We are working to achieve what we think would meet the expectations of our sponsors."
But he admitted the situation was more challenging for race promoters – with continuing uncertainty over which grands prix it would be possible to reschedule during 2020, which can allow spectators, and how much health precautions will restrict activities at any races that can allow fans to attend.
"Right now probably most of our promoters, even the ones on the schedule, aren't really selling tickets given the uncertainties, and probably nobody's buying a lot of tickets given the uncertainties," said Carey.
"With everything that exists out there it's not business as usual."
Carey was adamant the impact on F1 from the crisis will be short-term.
"Really what we're managing through is a short one-time event for us," he said.
"Whether it's the teams or promoters or sponsors, we're not going to be handing out candy to everybody" :: Chase Carey
"We think the strength in this sport, the interest in the sport, the support we've got, whether it's from fans or partners, enable us to get back there.
"I think there will be some lasting impacts but fans will come back, events like ours will continue to rise in strength and the type of partners we have seem to be more supportive than ever.
"Even if we have a degree of a shakeout in the economy, we will certainly expect to get fair value this year.
"But we're not going to play hardball, we're going to deal with things as partners.
"Whether it's the teams or promoters or sponsors, we're not going to be handing out candy to everybody.
"We're going to expect to be treated fairly, but we're going to deal with it as adults. And with the expectation that 2021 is going to look like the business we all knew four months ago."