Formula 1 world champion Max Verstappen resolved to "keep believing" in himself and "be a strong person" in the face of tougher moments in 2021.
Verstappen clinched his first F1 title in dramatic circumstances in Abu Dhabi last Sunday with a last-lap pass on rival Lewis Hamilton in a controversial one-lap shootout following a late safety car.
The 2021 season has been widely described as one of F1's greatest ever with Verstappen and Hamilton going wheel-to-wheel from the very first race.
They have collided several times, the first being in Britain where Verstappen's healthy championship lead was mostly eradicated after contact sent him into the barriers and he ended up needing precautionary checks in hospital.
Verstappen says "that was definitely the lowest point" and came a few races after a big crash in Azerbaijan following a tyre failure that cost him victory, another low point he described as "not nice".
"But those are the moments that make you a better driver," he said.
Verstappen also came under serious scrutiny for his role in incidents like Silverstone, and also crashes at Monza and in Saudi Arabia, where he was punished by the officials.
The Red Bull driver added: "There was also criticism and whatever. But I think what, again, these moments teach you is that you have to keep believing in yourself and in your own beliefs and be a strong person about it.
"That always works very well for me."
Verstappen described the season-long fight with seven-time world champion Hamilton as giving him "new experiences and again, I learned more about myself in a positive way".
In a separate interview for F1's official channels, Verstappen likened it to past moments in his career and said it gave him "even more motivation to do well".
Verstappen received criticism for his driving early in his F1 career and again in 2018 when he was involved in a spate of accidents early in the season, but said the relevant mindset dates back to his karting days as well.
"Of course sometimes it hurts," he said. "It needs to sometimes, that's what my dad always said.
"Especially when I was still racing go-karts in the national championship, I had a lot of wins and I didn't know what losing was like.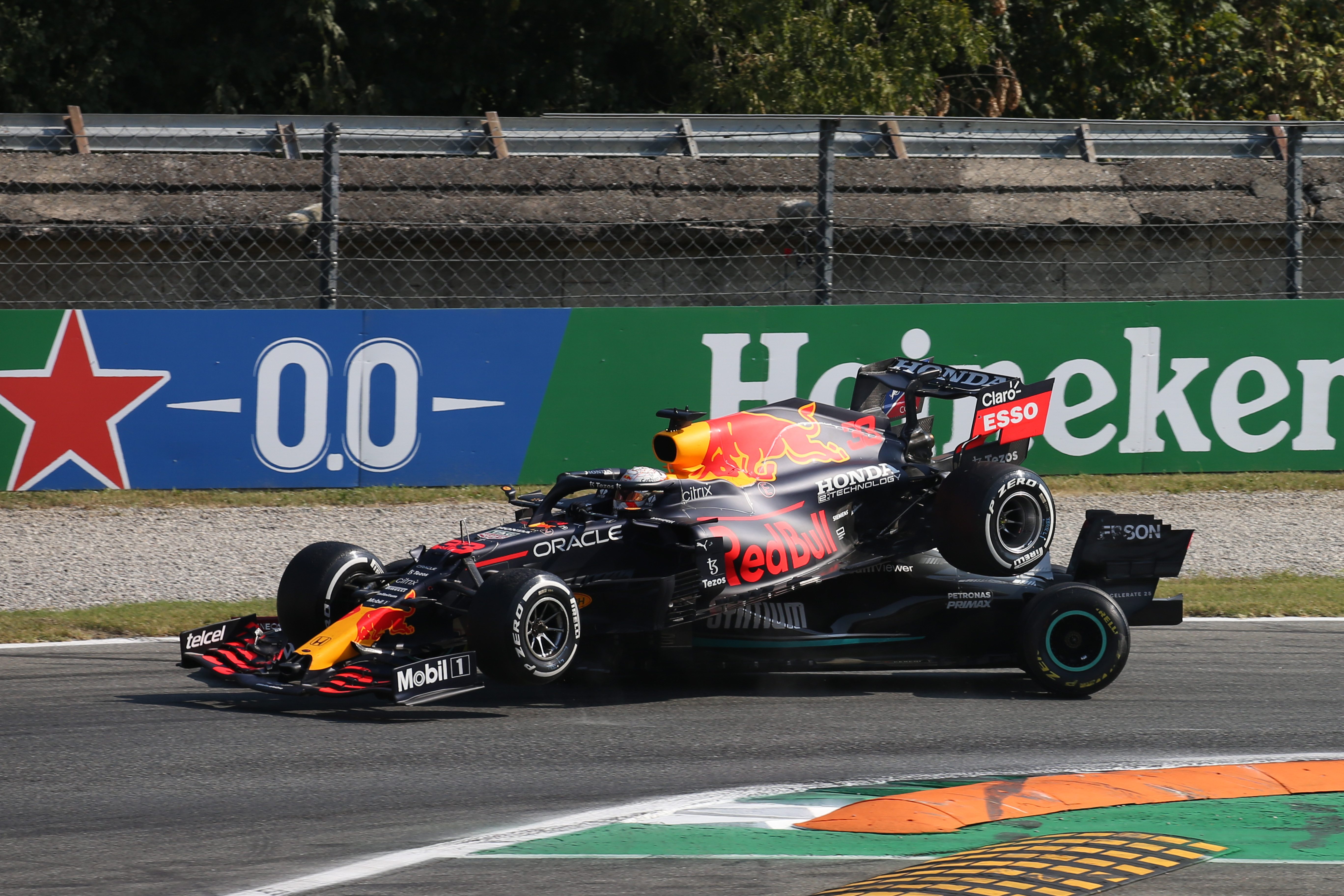 "My dad said one day you will learn and it will hurt. Of course that day came that I didn't win and I was crying.
"I hate losing. That's a good mentality but you should always analyse and understand why that is and also be grateful, be respectful to the guy who beat you.
"Over the years you learn how to do that better, especially in F1 because you normally have one dominant team. It's been incredible with two teams fighting for the title.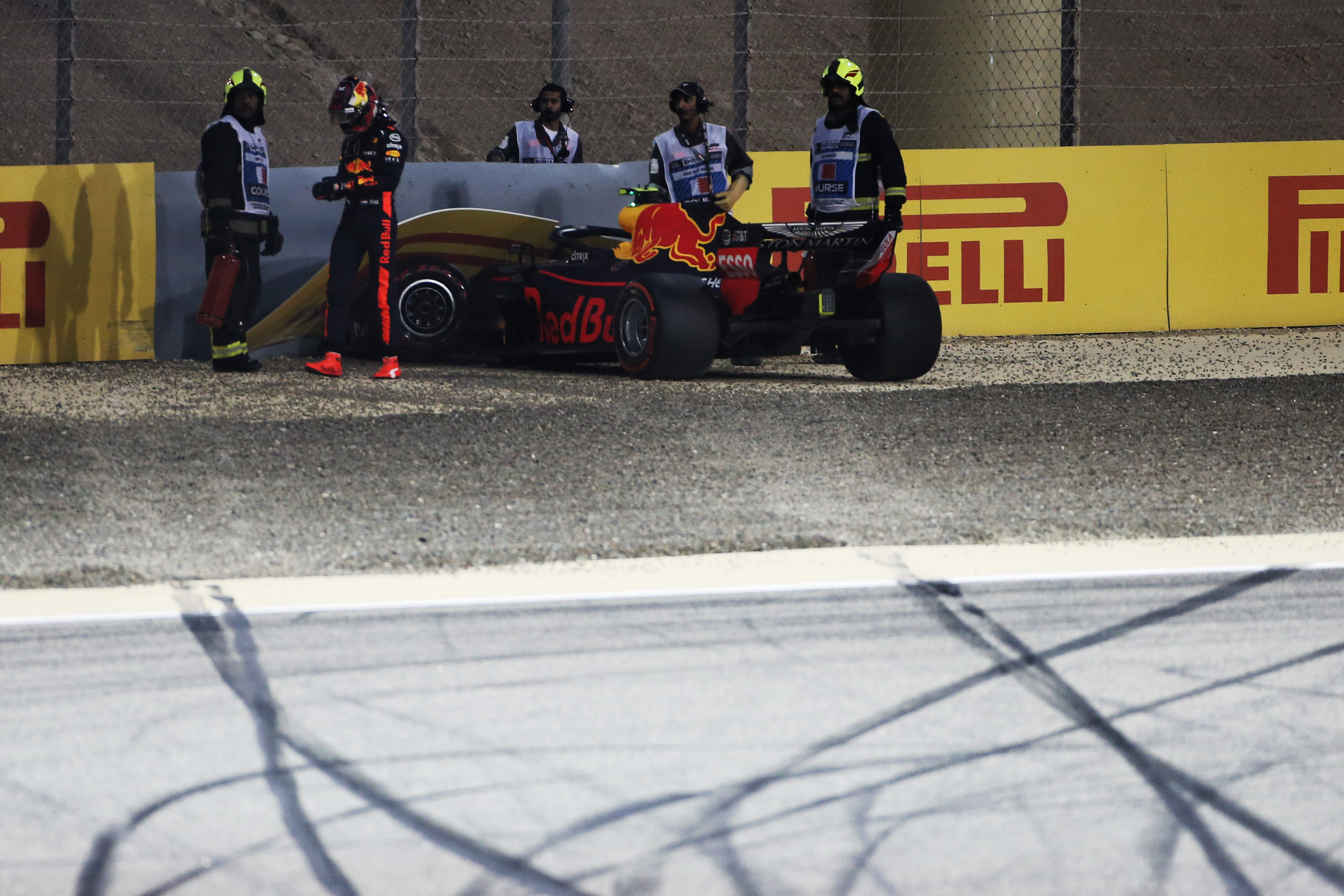 "These moments you're in tough times, for me also in 2018 [above] at the beginning of the year was really tough, but you need those moments to become a better driver.
"It's the same story as in 2018. You have to believe in yourself, learn from moments – it doesn't have to be particularly good things – and try to become a better driver.
"That's what I tried to do this year."
Verstappen was set to miss out on the title before the late Nicholas Latifi crash that forced a safety car and the way race control opted to handle that.
He said he realised it "looked very difficult" as Hamilton dominated the grand prix but he was determined to "push to the end" and at least stop Hamilton having a free pitstop – which was ultimately relevant.
"I didn't really see an opportunity to turn things around," Verstappen admitted.
"But then of course, at the end with that safety car, we had that free stop, so we went for it, for softer tyres, and it was just an incredible last lap.
"Of course, I had more grip but I still had to go for it."
After winning the title in such circumstances Verstappen found himself overcome with emotion and was in tears on his slow-down lap while Red Bull burst into celebration.
But Verstappen insists his life "will not change now", something he has been clear on for a while.
"I am, of course, very happy that I won the championship," he said.
"It's that final achievement that I wanted in Formula 1 so everything else that comes now is a bonus.
"Of course I will continue driving but of course, in terms of achievements, I have achieved everything in Formula 1 now so everything that comes next is just a bonus."