When the sour taste of a controversial finale fades there can be no doubting the worthiness of Formula 1's newest world champion.
Max Verstappen reckons he has been the best driver this season and he has a simple reason for believing that.
Historical wisdom dictates that titles are won on a champion's bad days. To that, Verstappen told The Race a few weekends ago: "To be honest, I don't think I really have bad days.
"That's the good thing. I think I'm always on it. And that's always what I've been trying to achieve, to not have bad days.
"I don't feel like any race I've done this season was a bad day. I think that's really important. You can't really have a lot of bad days."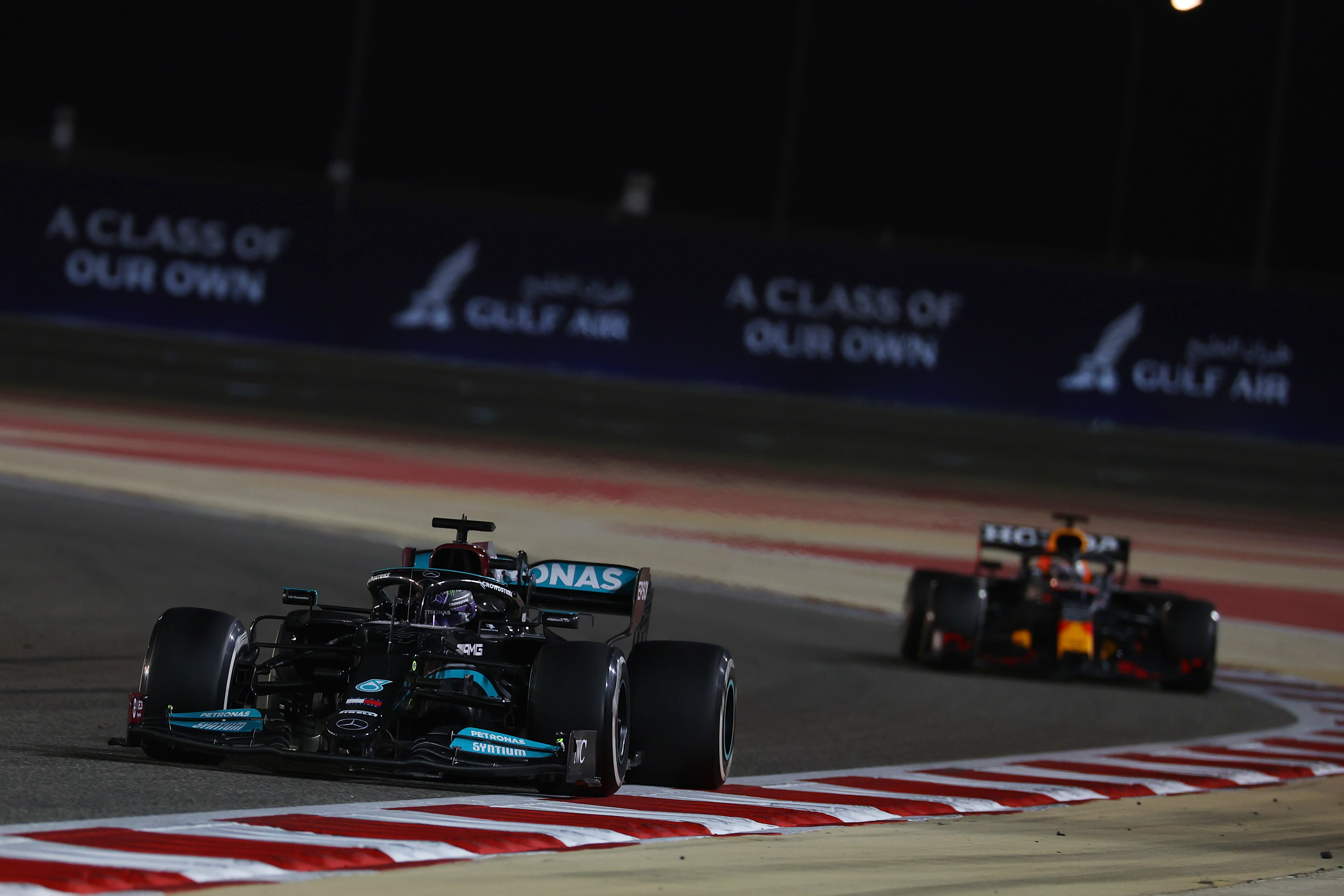 You have to go all the way back to the season opener in Bahrain for a race Verstappen thinks he could have achieved more in.
There, after an immense, tense race-long fight, he lost the victory because he passed rival Lewis Hamilton off-track and had to give the place back.
"But the rules weren't very clear to start with in terms of that off-track bit, you know? Of course I understand when you pass off the track, that's not allowed. But then driving off the track on your own was allowed until like 15 laps to go.
"So that was a bit of a messy just race in itself with the rules. There we should have won. But it is what it is.
"I think these things cancel out each other a bit because in some races we have overachieved."
That sense of overachievement is crucial in understanding Verstappen's mindset.
Both Verstappen and Hamilton probably believe they are slightly quicker than the other and a better racer than the other, and that they got more out of their car than the other probably would have.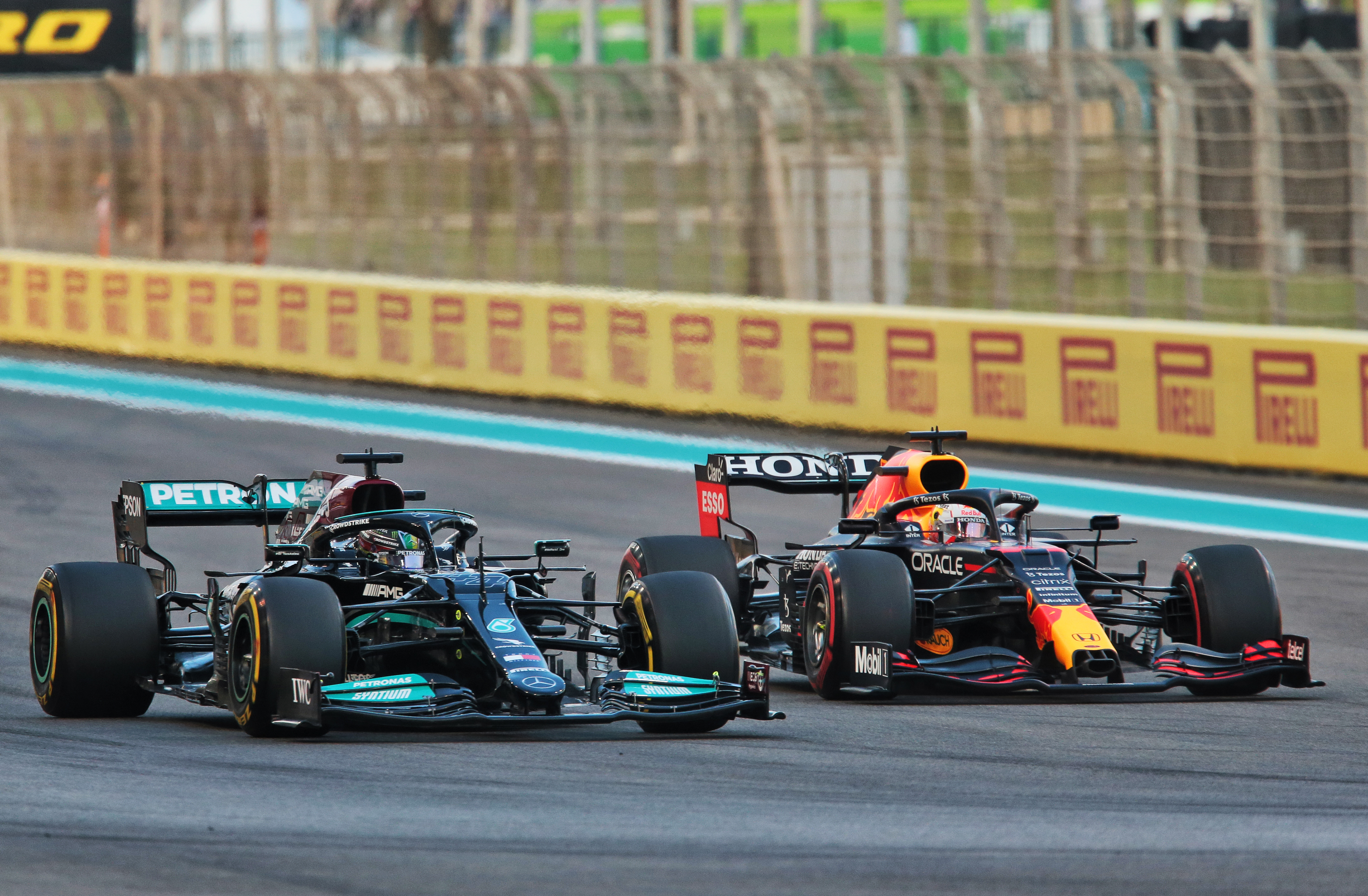 So it's no surprise to hear Verstappen reckons if he had his rival Hamilton's Mercedes he would have wrapped up the title with a few races to spare.
He is justifiably very proud of the job he did in a Red Bull he and his team reckon proved generally slower – not by much, but more often than not – especially over the second half of the F1 season.
There, Verstappen's belief is rooted in a simple thought: "I think most of the races we have really maximised or even overachieved. Of course, we also had a few DNFs. But I think mainly that was just unfortunate situations."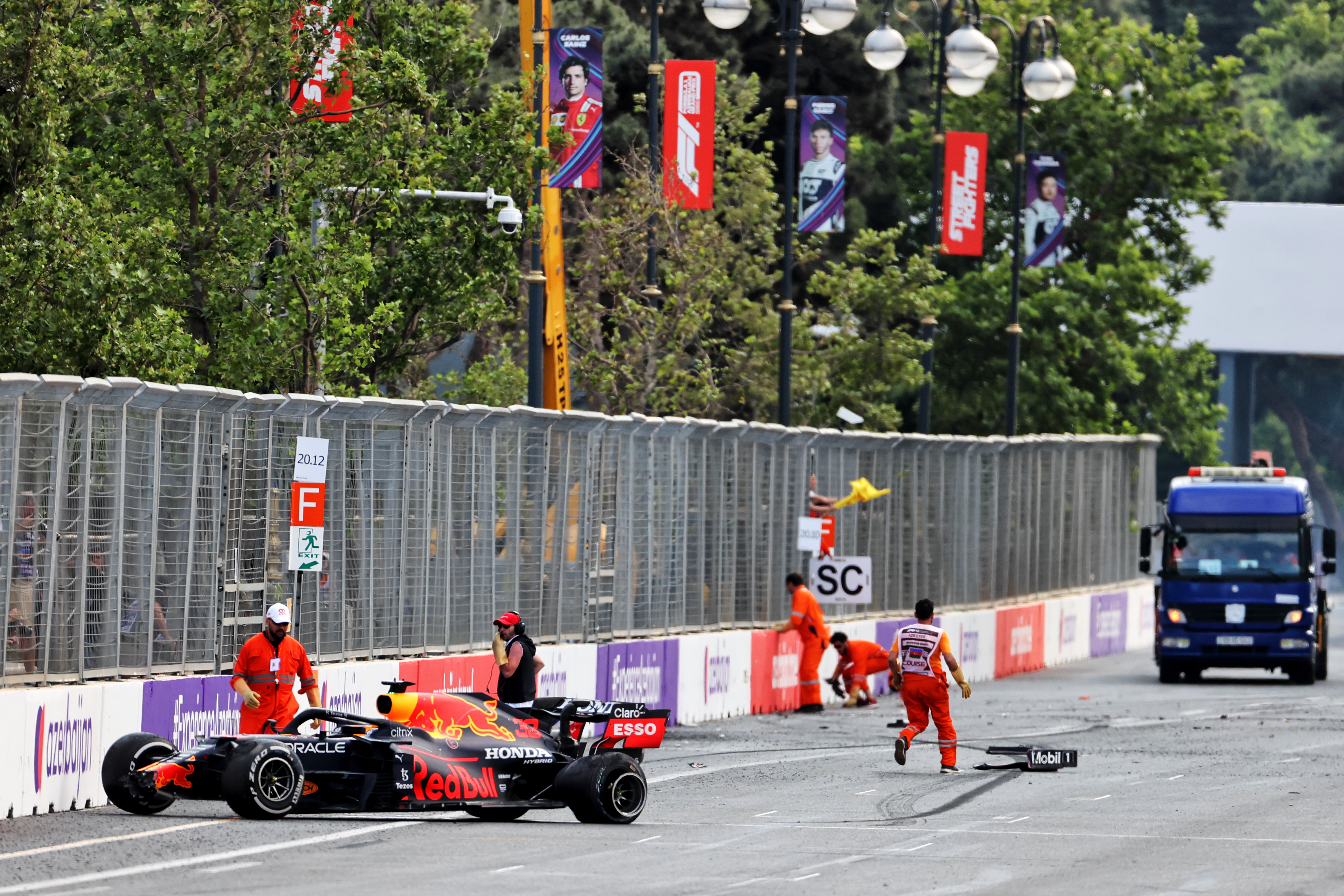 Verstappen finished outside the top two on four occasions: Azerbaijan (tyre failure), Britain (collision with Hamilton), Hungary (ninth after being hit at Turn 1 by Valtteri Bottas) and Italy (collision with Hamilton).
Hamilton had five finishes outside the top two: Monaco (Mercedes struggled), Azerbaijan (a brake setting error at the restart), Austria (fourth with some minor car damage), Italy (collision with Verstappen) and Turkey (fifth after starting 11th with a grid penalty).
Hitting the brake magic button in Baku, which sent him down the escape road and cost him a probable victory, was Hamilton's stand-out error in 2021. "Or Imola," Verstappen adds. "Where he got lucky with the red flag."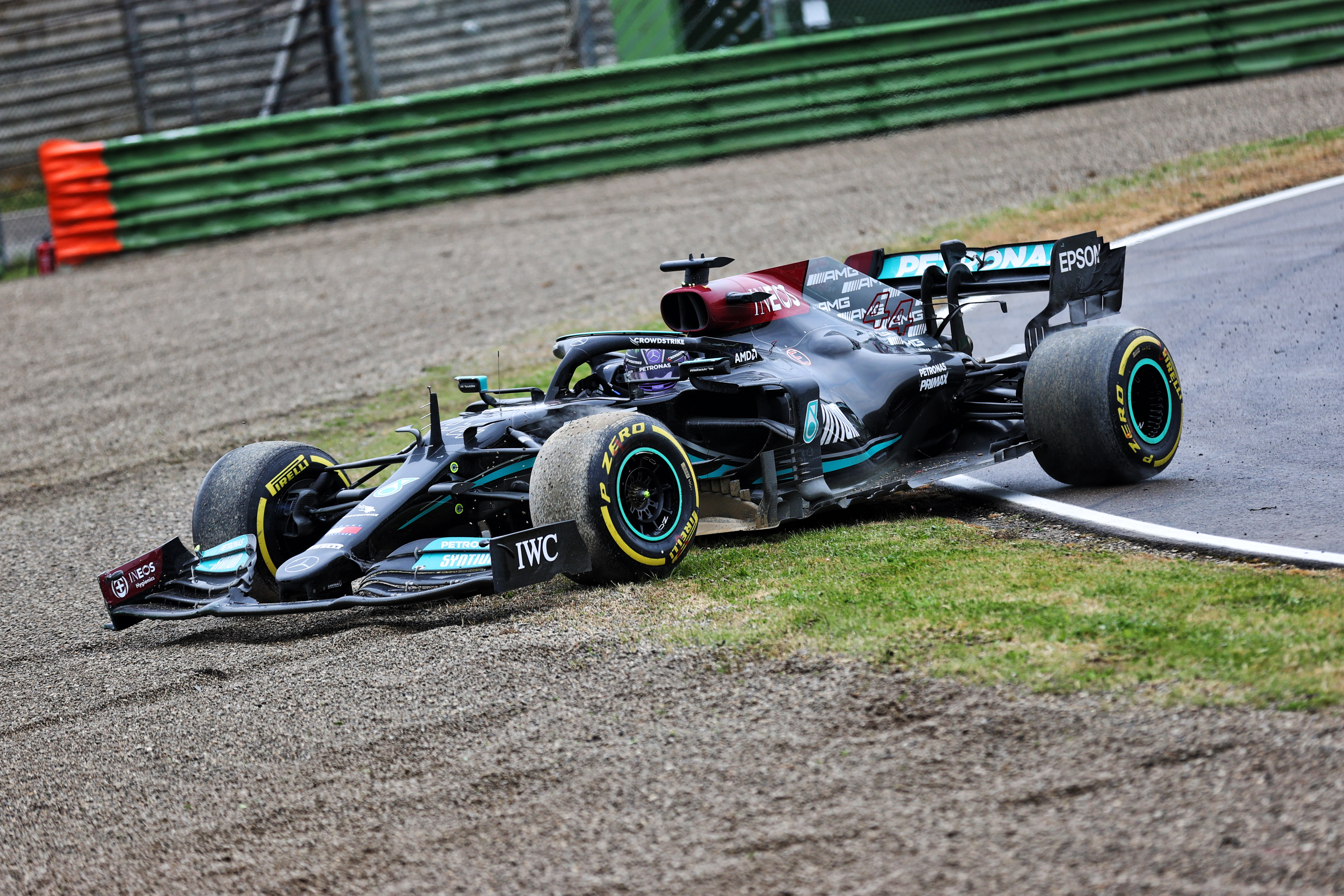 In that race, Hamilton slid off the damp-but-drying road chasing Verstappen on slicks, and was likely going to finish no better than seventh after that had his error not been rapidly followed by a huge crash between Bottas and George Russell, which brought out the safety car and then the red flag.
Either of those interruptions would have been enough to let Hamilton get back on the lead lap, which he used to recover to second. That was a chunky points swing.
There's a strong argument to be made that as the season developed, and especially as it reached crunch time, Hamilton's experience and class really showed, and that he has been the stronger driver on balance over the second half of the season. Especially as Verstappen's methods have been questionable at best at times in the final few races.
But Verstappen rallied with an excellent pole position in Abu Dhabi and, when the circumstances aligned to give him one chance at snatching the win and the world championship, he took it very well. Which has been the hallmark of his season.
Fortune dramatically swung his way at the final reckoning, so Verstappen did get lucky in the moment in Abu Dhabi. He and his Red Bull team will think that balances out some of his season's setbacks, though. Verstappen believes he and Red Bull "definitely" did a better job than Hamilton and Mercedes overall this year.
"Because at the end of the day – we can't really judge how good their car is because the drivers we don't swap the car, so you don't really know, but I think as a team, we have done most of it really, really well," says Verstappen.
"We had a few unfortunate situations where we lost a lot of points but most of that was out of our hands where we couldn't really do anything about it.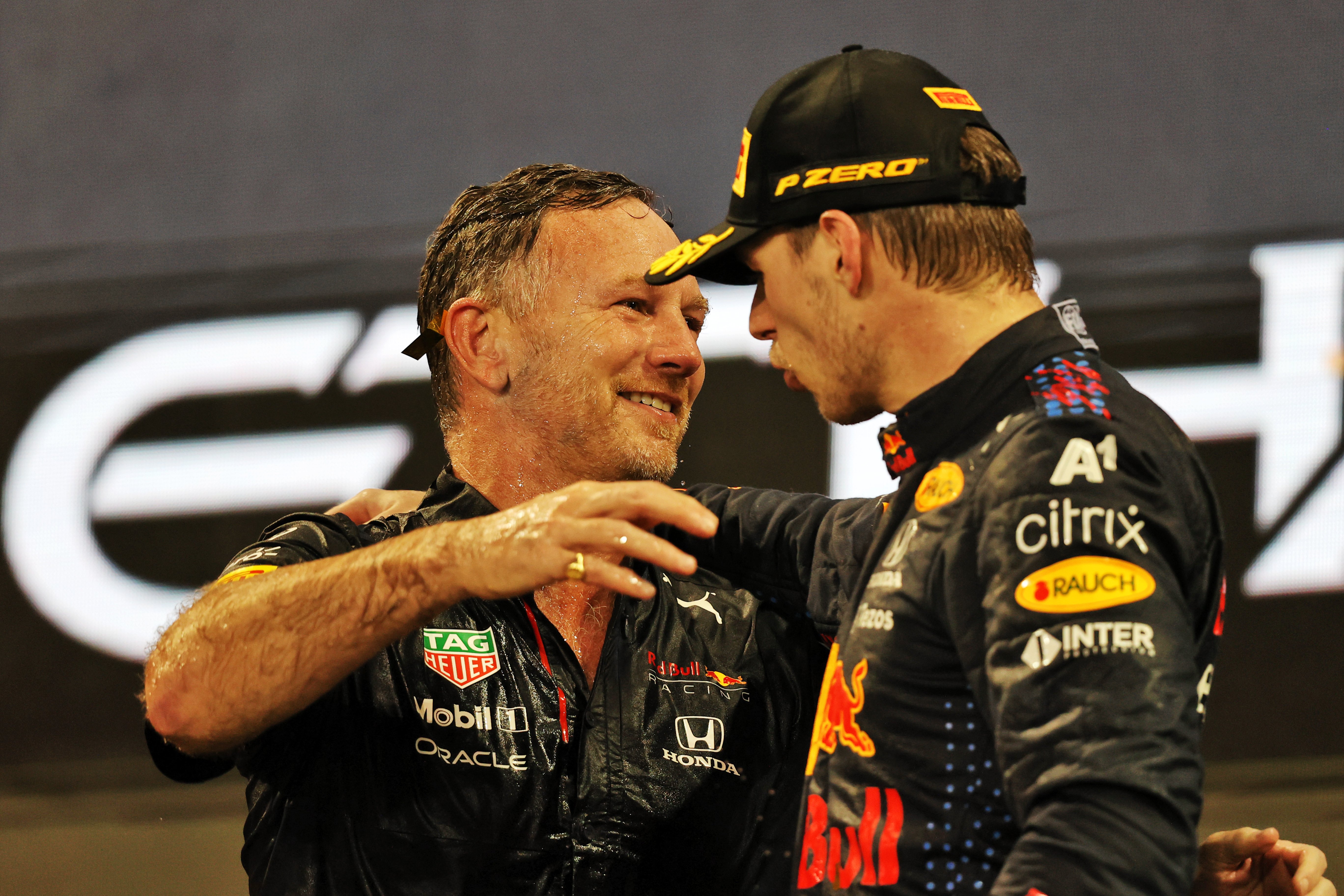 "And I think the rest of it we did really well. Of course we are critical to each other, we can always do things better, but overall I think as a team we did a really good job compared to the other teams."
The 2021 season is a contender for F1's greatest ever. It has been a monumental contest between two world-class drivers and two excellent teams, it has ebbed and flowed, it has contained stunning highs and crushing lows for both contenders. The pressure has been enormous and the scrutiny unprecedented.
Yet Verstappen rarely gave the impression he was in his first title fight, let alone one as intense as this. While there was always a sense Verstappen could slip into this role seamlessly, as he had been driving at an exceptionally high level in 2019 and 2020, the manner in which he has generally handled 2021 has been impressive.
He sees this simply as a validation of what he's said for a long time: "Fighting for the championship is easier than having to deal with a car which is not competitive, because it's just a lot easier to always be in the front.
"I always said that, and I always believed that as well.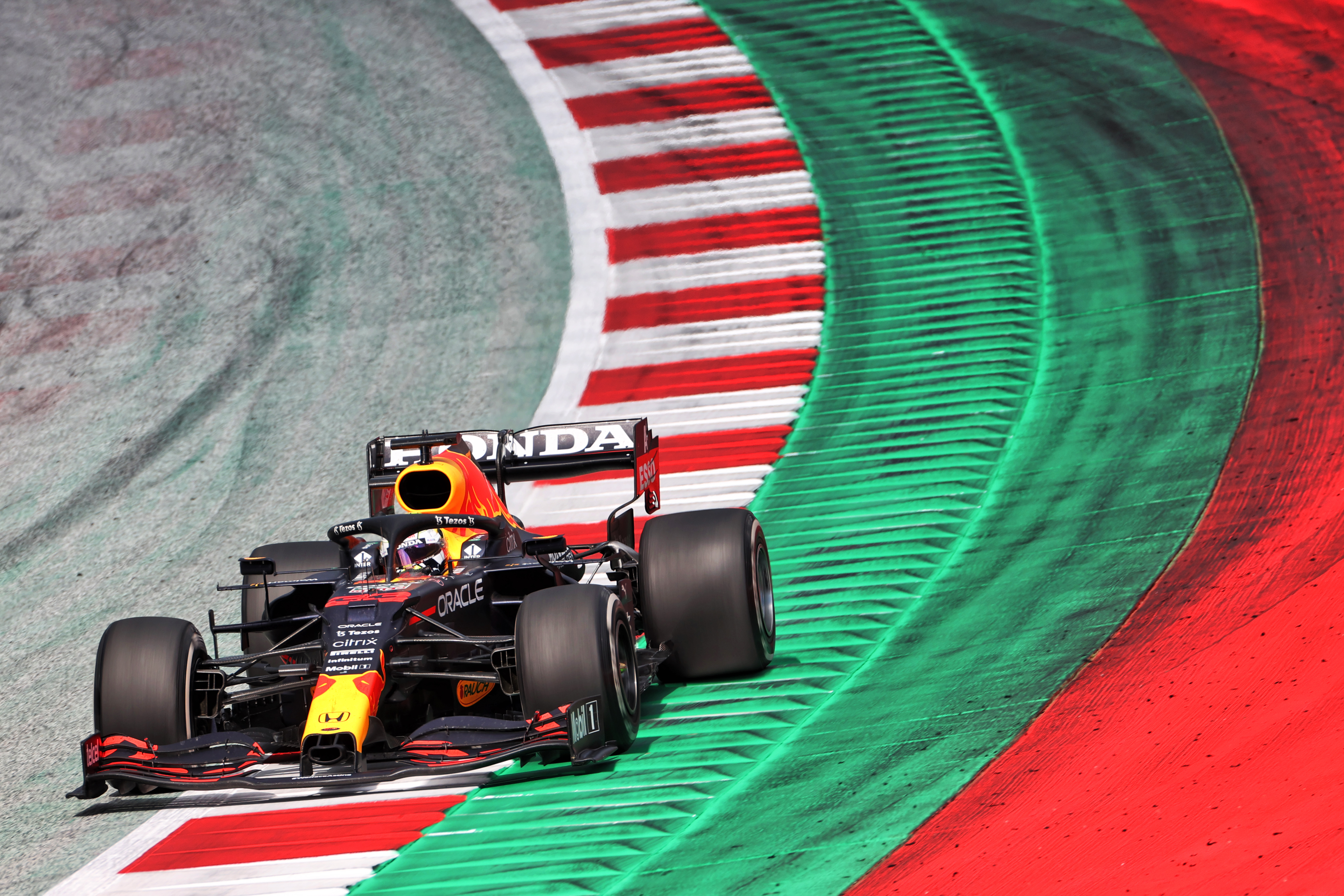 "Now I realise it, because you don't always need to drive at 100% or 110% to try and get the maximum out of it.
"Some races are easier. Some of course are still very hard. But it just makes my life easier."
That hasn't always been enough in 2021. Mercedes and Hamilton are too fierce a combination for it to be. In Abu Dhabi, pushing to the maximum wasn't going to win Verstappen the title alone.
The winner-takes-all finale dumbed the season down to a really simple equation: finish ahead this weekend, win the championship.
Of course, the tale of 2021 is a bit more complicated than that. And it shouldn't be underestimated just how impressive Verstappen was.
Both drivers deserved to be world champion and the circumstances that meant it fell Verstappen's way in the final reckoning don't change that, controversial though they may be.