Standing on the Formula 1 podium in 2023 before drivers from Ferrari, Mercedes and Aston Martin have done so is a fine achievement for Esteban Ocon, who is already eyeing more.
The Alpine driver's flawless Monaco Grand Prix weekend ended with a deserved third place, giving him a rostrum finish that the likes of Carlos Sainz, George Russell and Lance Stroll are still waiting for despite, on balance, having had better machinery so far this year.
These results occur sporadically through a season when a driver in one of the more upper-midfield teams has a perfect weekend – the car's competitive, they grow in confidence, and some frontrunners underachieve. And Alpine has threatened this kind of result already, in Australia and to a lesser extent Miami.
Ocon hopes it can be a turning point for Alpine, which just one races before was being torn into by its own CEO. More podiums might be a little greedy but the core ingredients that made Monaco possible are realistic to repeat.
Ocon was almost the poster boy for the track evolution and the unpredictability of qualifying in Monaco. The pure one lap pace was very impressive and he was running in the top three having benefited from Leclerc's grid penalty, Sergio Perez's crash, and less competitive qualifying sessions from Sainz and Stroll.
These were the external factors that gave Ocon the opportunity to inherit a great position. But he was not first in the queue to do that by chance. He was there through his and Alpine's competitiveness and the fact that he kept all four wheels pointing the right way and at the barriers.
"We had a difficult start to the season but from the first session, I felt strong in the car, felt confident at the wheel," he said.
"I was able to push, session after session, closer to the limit than I'm usually doing in Monaco. And that allowed me to do the lap I did [in qualifying], which is obviously 90% of the job – normally – in Monaco. But it was not really the case!"
He's right. While the majority of the grand prix in dry conditions can be easily written off as 'straightforward' given it's Monaco, F1 in Monaco is never that easy. Keeping the train of faster cars behind him, not getting too carried away, not making any mistakes, not overworking his tyres, and rebuffing the occasional attack from Sainz's Ferrari. It made for a very measured, mature, controlled part of the grand prix.
But where Ocon really excelled on Sunday was how he dealt with the changing conditions when the rain started to fall, the crucial laps as conditions really worsened, and that stint at the end on intermediates with Lewis Hamilton close behind. If a driver does not make any mistakes in Monaco, they will hold position, but that just makes it sound so much easier than it is. Even race winner Max Verstappen got away with a little brush of the barrier in that final stint and he was not under any immediate pressure.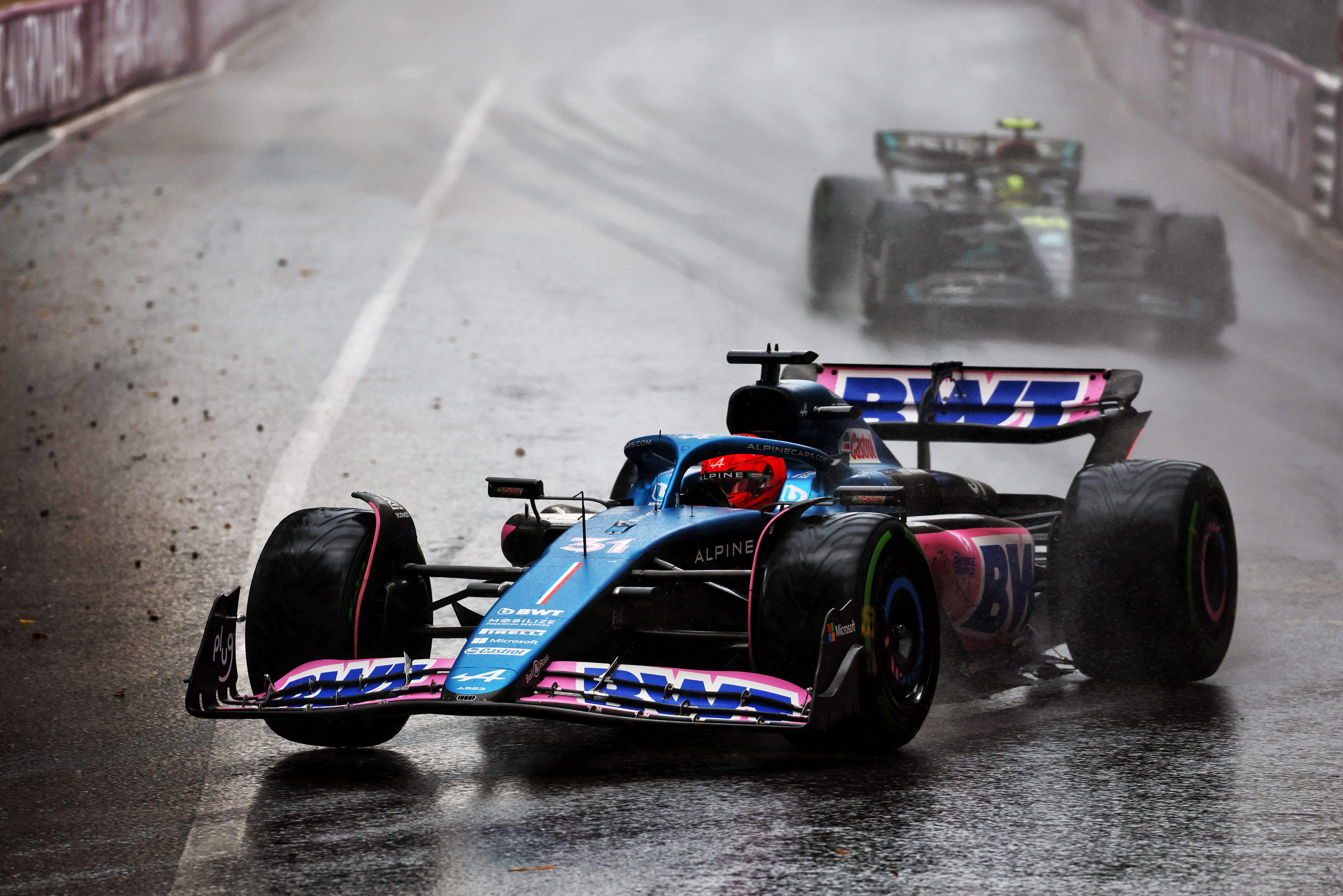 "We held that podium for a while, we had it secure," said Ocon.
"But I got a touch from Carlos at one stage, got damage on the back of the car, and then the rain shuffled everything again, and we had to choose to take the inters at the right time. And we did so.
"From there on I was under a huge amount of pressure from Lewis. We seem to always be the two fighting together when the conditions are like that!
"Until the last lap, he was pushing flat-out. He was quicker in the wet section from Turn 5 to Turn 8, and I was quicker on the dry sections.
"It's been an incredibly tough race to get under control but the reward is immense."
It is not really a surprise that Ocon sealed the deal. He has a habit of proving himself very composed and robust in these situations.
He is not necessarily a stunning defensive driver – you would not automatically associate him with an exquisite rearguard action like Fernando Alonso's in Hungary in 2021 against Hamilton, for example. But Ocon won that race because of a quality of his own that he showcases very reliably whenever he finds himself in control of a good situation and the onus is on him not to make a mistake.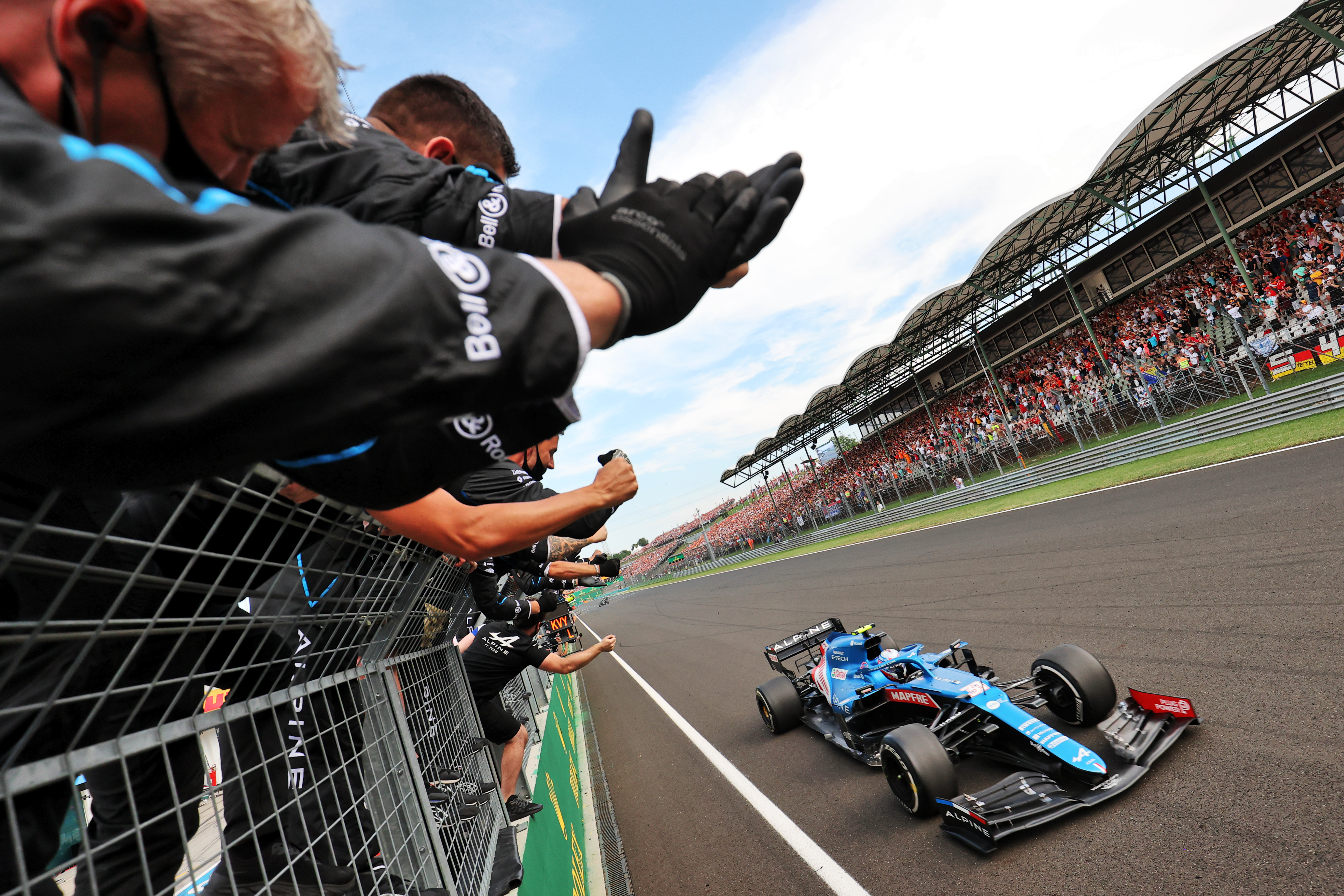 Ocon rarely makes silly errors but he is making a habit of excelling in exactly these situations – the win in Hungary in 2021, holding off Hamilton in the wet in Japan 2022, now this podium in Monaco. They are few and far between because he is driving for a midfield team and needs the stars to align. When they do, Ocon has the resilience to cope with the pressure.
Ocon is, without a doubt, a good driver for a leading midfield team. His level might be even higher than that. The peaks are certainly consistent with a driver who could perform very effectively in a top team. This result also goes some way to answering that Ocon can be trusted to pick up big results like this in the absence of a driver like Alonso.
Having not stood on the podium since winning in Hungary, Ocon said he hopes this can be "the first of many" more. That's more down to the team and car than the driver. But what inevitably remains a question mark is how consistently Ocon himself can replicate this level of overall performance.
Right now it's a safe bet that if Ocon gets into a good position he will do a very good job there. But it is not just down to Alpine to regularly have a car capable of strong results, it's Ocon's responsibility to put himself at the front of the queue to capitalise as often as he can.
So far this season, he and Pierre Gasly have been very closely matched. They've each had a higher peak than the other (Ocon in Monaco, Gasly in Australia until that calamitous ending). They've each led the midfield (Ocon in Saudi Arabia, Gasly in Miami). They each contributed to a shocker (Ocon's Sunday in Bahrain, Gasly's qualifying crash in Azerbaijan).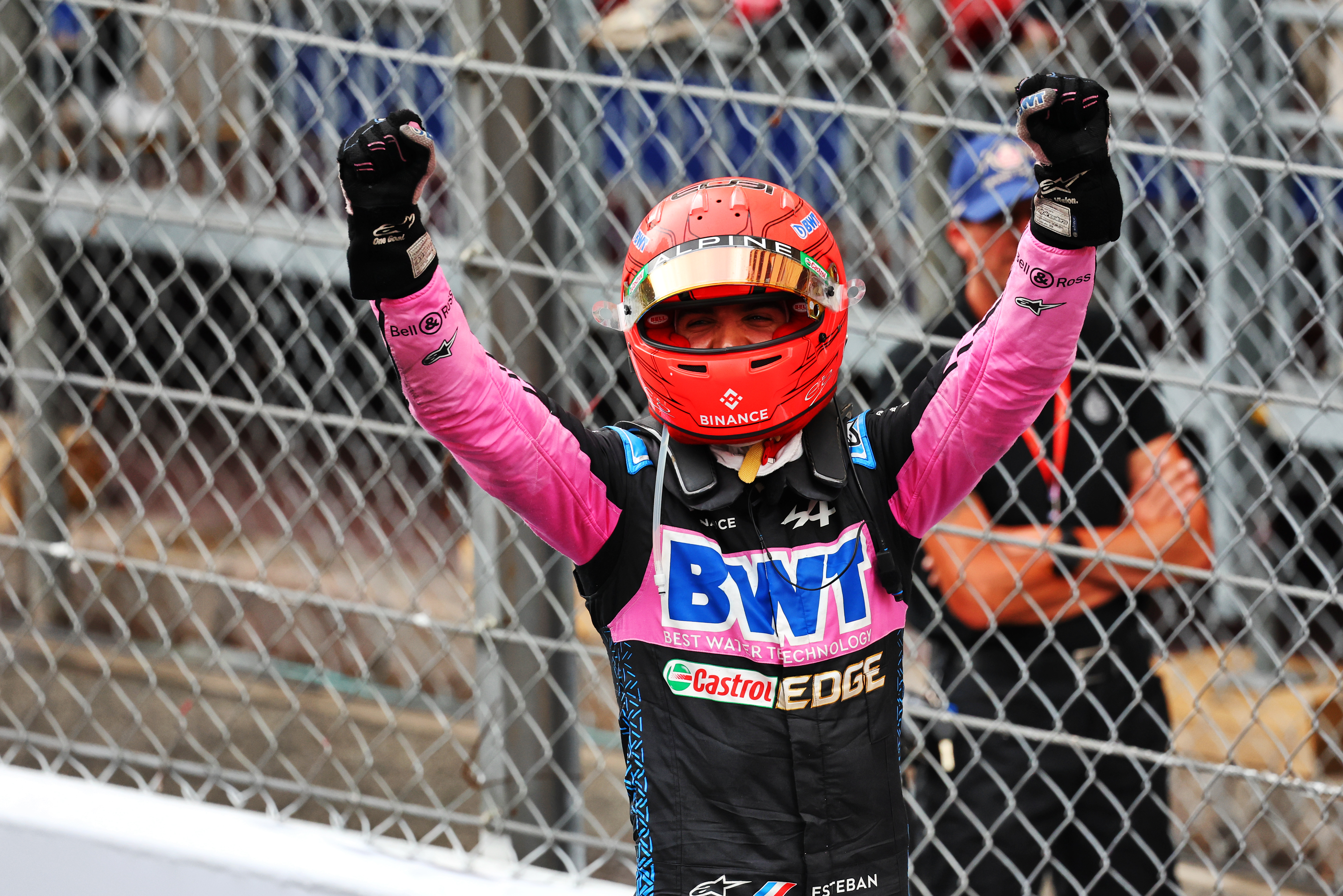 A stand-out result like the podium in Monaco is richly deserved, will inevitably be savoured by Ocon, and will rightly earn plaudits. What will be more valuable to him longer-term is translating the underlying features of this weekend – confidence, pace, composure – for the majority of the season.
Ocon will not beat Gasly at every grand prix. But if he replicates this more often than not it will set a very high benchmark for Gasly to meet and show people inside Alpine and elsewhere in F1 that Ocon can consistently rise to the occasion.
The fact it will also boost his chances of being first in line should more podium shots appear will be a happy side-effect.