Underachieving is bad enough for any Formula 1 team without being on the receiving end of a public blasting from the CEO as well.
Alpine has been attacked by its own chief executive Laurent Rossi in a surprising way even by F1 standards. Some aspects of the team have been labelled amateurish and "consequences" are already being threatened.
The team set an aggressive target for the season and is falling short of it. After finishing fourth last year and reinstating itself as the supposed best of the rest behind Red Bull, Ferrari and Mercedes, Alpine aimed to repeat the feat this year but with a key difference – it wanted to finish closer to the top three than it was to fifth.
That has proven to be even more over-optimistic than it sounded for a team that has repeatedly failed to make significant progress since Renault's works team returned in 2016.
Not only has Alpine been leap-frogged, like a lot of teams, by Aston Martin, it has also chronically underachieved over the first five races in a frustratingly wasteful start to the season. The four weekends that preceded the team's public dressing down over the Miami Grand Prix weekend tended to go one of three ways: Alpine has either lacked pace, lacked execution, or lacked both pace and execution.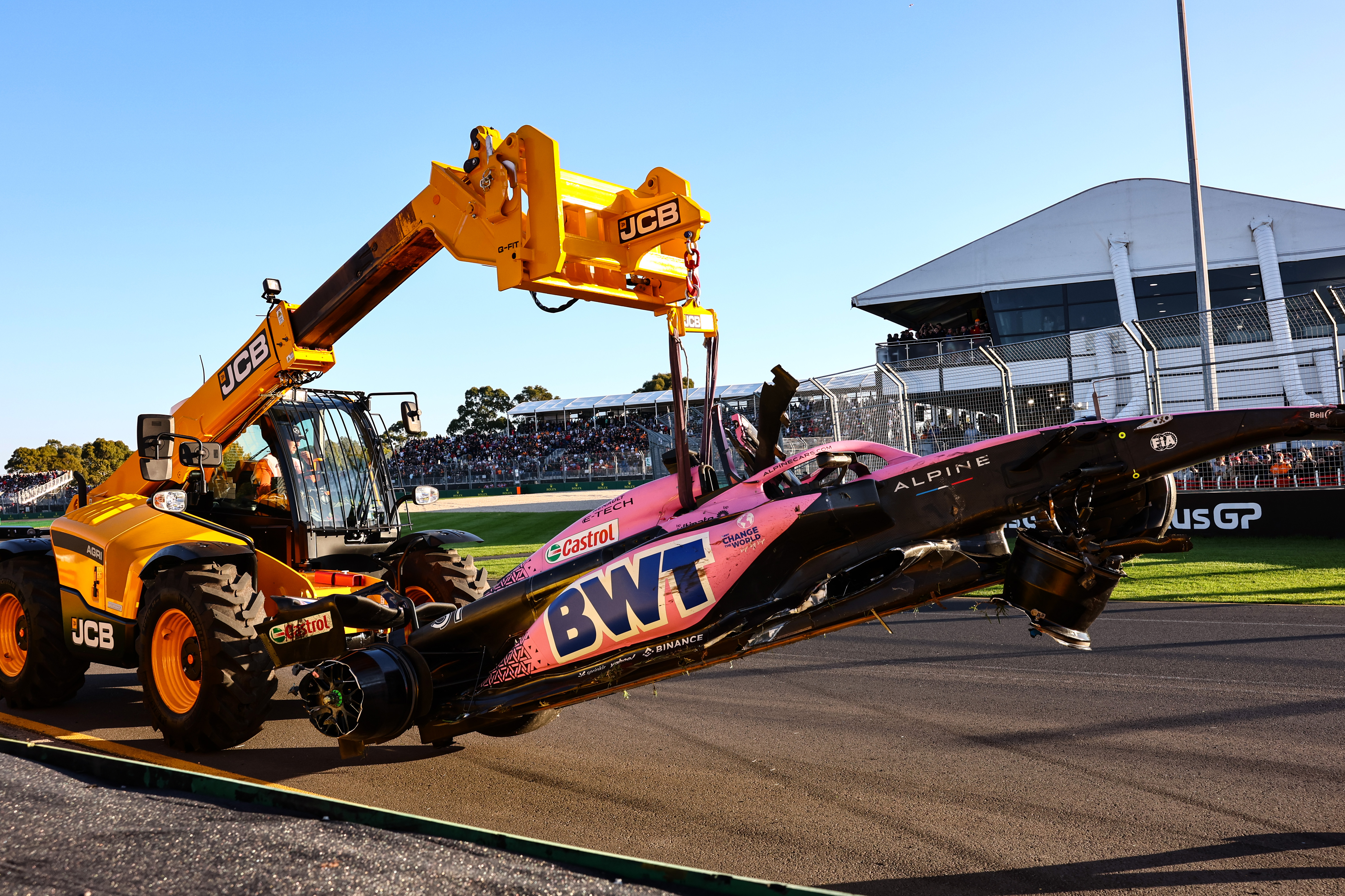 All of that left Alpine heading to Miami only sixth in the championship, with only eight points from four races. So, it was crystal clear that Alpine needed to do better. But in the middle of the fifth round of the season, Rossi decided to not only make the team aware of it, but let everybody else know at the same time.
He seemed to go rogue over the Miami Grand Prix weekend with an interview with French broadcaster Canal Plus, then proved his comments were not just a heat-of-the-moment thing by going even further in an interview with F1's official website.
Whether the team knew the comments were coming or not, Rossi didn't hold back. In a scathing review of Alpine's season so far, Rossi laid into the performance of its car and the team's operations over race weekends. He claimed the job Alpine was doing was not worthy of the resource invested and said the team is very far from its objective for the season.
It left the impression that heads could roll soon at Alpine. Rossi was even asked directly about team principal Otmar Szafnauer's position within the team and the responsibility he has to take – and Rossi implied the answer is basically all of it.
Rossi called it Szafnauer's "mission" to turn the team around, said there is "no hiding", and hinted that trust in his ability to lead would be eroded if Alpine didn't improve quickly. He has also refused to adjust the team's target for 2023, saying he will not give people "the comfort" of making it easier to achieve, so therefore it will be a failure if Alpine does not finish fourth in the championship this year.
That fourth place looks extremely unlikely at this stage. Alpine is currently 64 points behind Ferrari in fourth. And the fact is Aston Martin's leap has made it immeasurably harder to finish higher than fifth. At this rate, Alpine might even struggle to beat McLaren, which is doing its own version of being utterly underwhelming.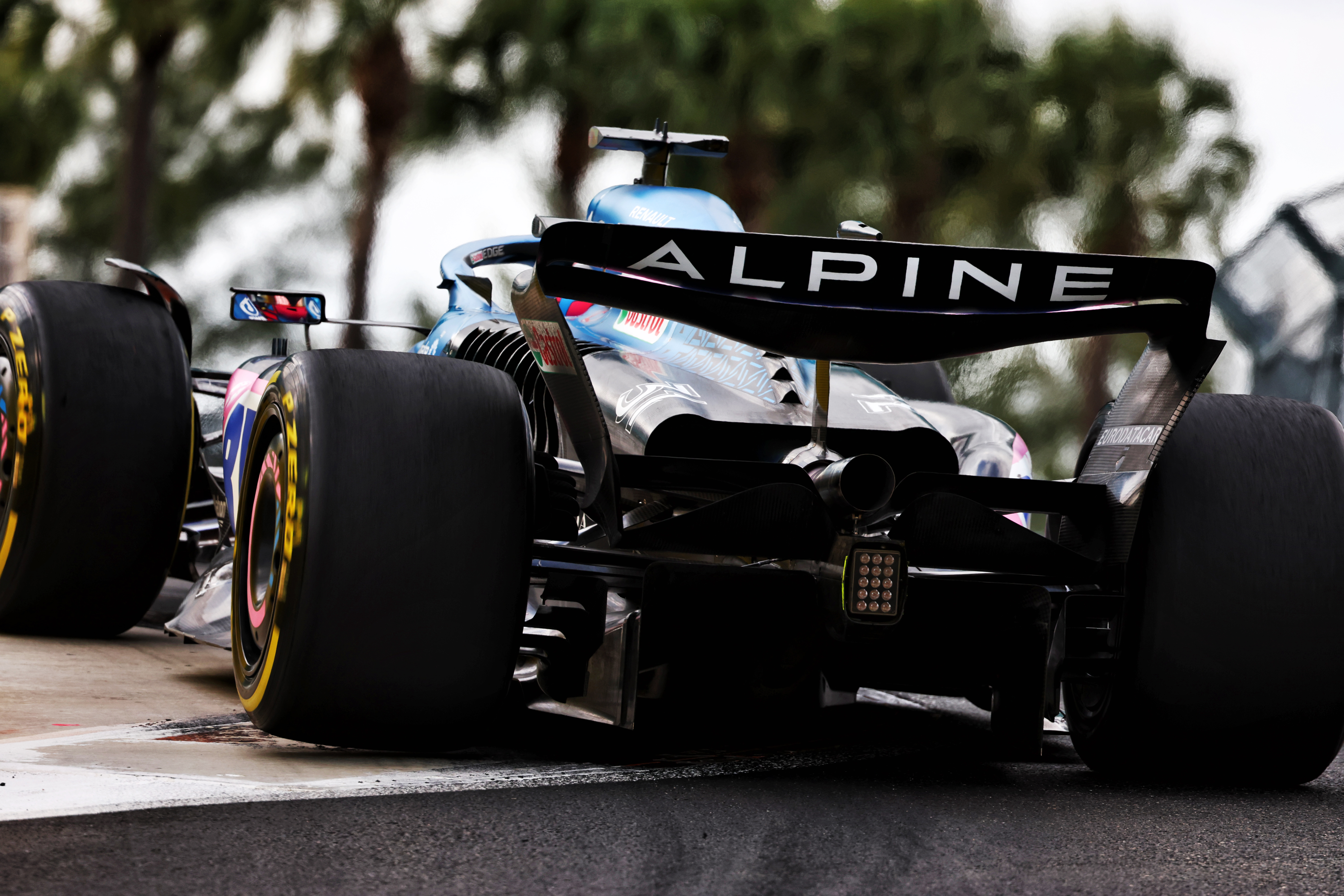 That's not the company Rossi believes Alpine should be keeping. In his view, it has everything it needs to do what Aston Martin has done. But he might need to look a bit more closely if he thinks that Alpine – which is still in the process of upgrading elements of its Enstone factory – really has much superior infrastructure to its midfield rivals, even if it is a works team. And a little humility wouldn't hurt either.
It's debatable whether Renault has really given the team enough support to demand a greater level of success. Aston Martin is, after all, still investing heavily and has been on the kind of recruitment drive most teams including Alpine could only dream of.
The current success hasn't happened by accident. Nor is it a coincidence that this success is being led by former Alpine driver Fernando Alonso – driven away from Alpine because of how much he felt Rossi questioned his enduring ability and merit, and the repeated frustrations of unreliable machinery letting him down last year.
Rossi's comments do accurately reflect the situation insofar as Alpine has done a bad job this season. Maybe Alpine and the team's senior personnel needed a fire under their backsides. But scorching the earth, as Rossi has risked doing, feels unwise.
A more rational approach might be to consider that there have been some specific circumstances and seeing where the next few races go as the season settles down. Especially as, with all due respect to his business and engineering background, Rossi knows little about running an F1 team and is viewing it from afar.
Rossi hired Szafnauer, and declared doing so one of his best decisions ever last year, so it is a bit strange to hear him suddenly putting all the responsibility on Szafnauer to fix things instantly.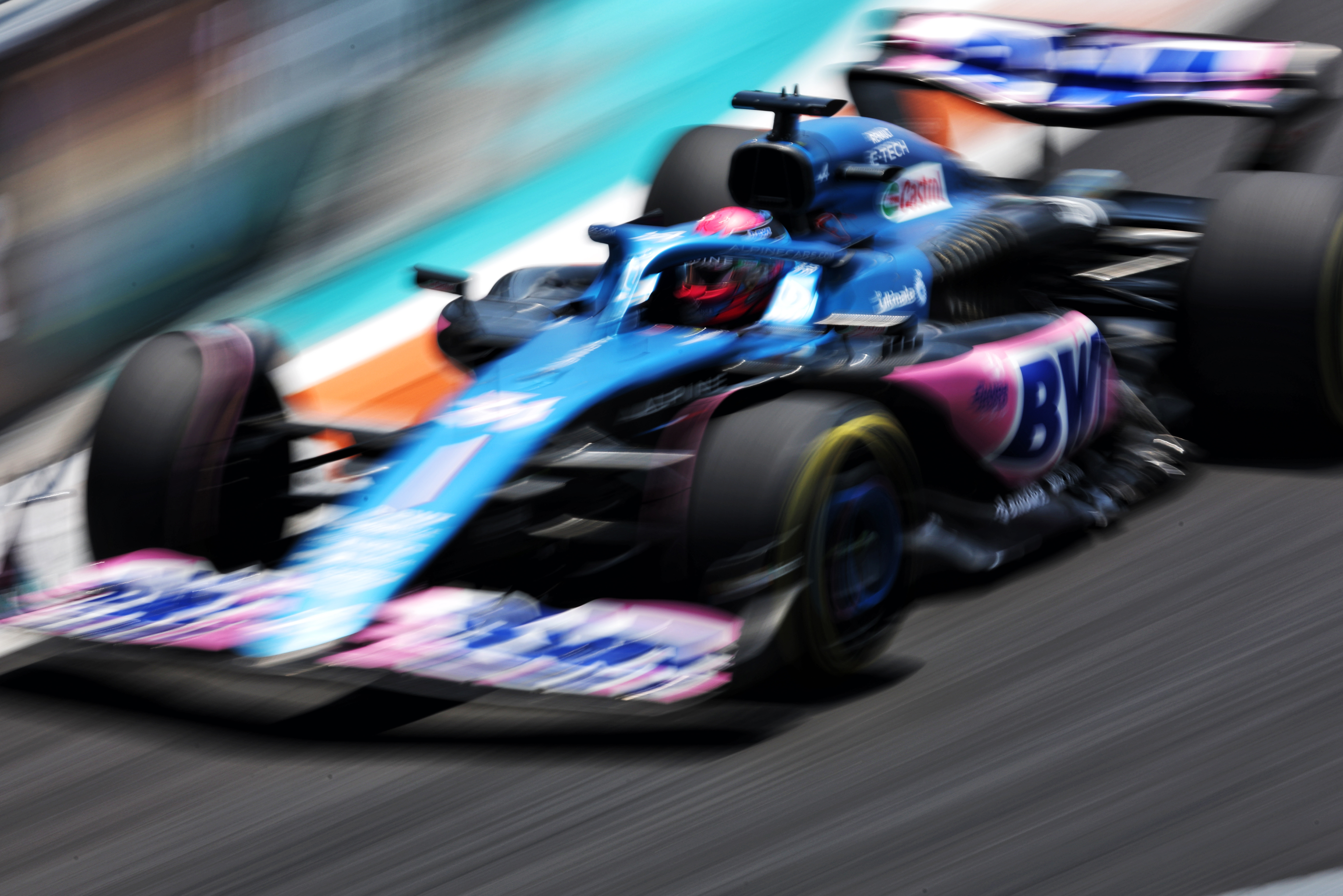 Alpine's trackside operations errors are clearly not the direct fault of the team boss, and the underlying performance deficit has existed for years. Addressing those issues falls within Szafnauer's remit, absolutely. But to think that Renault's chronically underperforming works team would be fixed within 12 months of a new team boss arriving is massively naive.
Rossi behaves exactly how you might expect from a corporate body with a part-time F1 interest. He dips in from time to time to interfere or cast judgement, wielding power and influence when it suits him but abdicating responsibility for anything that goes wrong.
The way he talked about the issue being addressed sums up the situation perfectly. Rossi said he needs to tackle the problem, then said he needs the right people to tackle it because it's not up to him. He expressed hope they would make the same diagnosis, then said he would make it clear to them what the diagnosis is.
So, which is it? Is this Rossi's responsibility as CEO, or is it the team's? If it's Rossi's, why is he free from any blame? If it's the team's, why is he piling in and lumping on pressure instead of giving them the time and space to address the faults as they arise?
If Rossi thought this would be a motivational exercise, he has misjudged it. There was a clear feeling in Miami that the comments had gone down like a lead balloon, so you can imagine how people in the team felt when another interview emerged a day later.
One senior figure within Alpine said the team is best left alone. Another comment was that Szafnauer's only 'kind of in charge', so he can make recommendations to those above him but that's it. It's also been said to The Race that to some inside the team Alpine feels like it's just a marketing exercise to Renault, with a race team attached.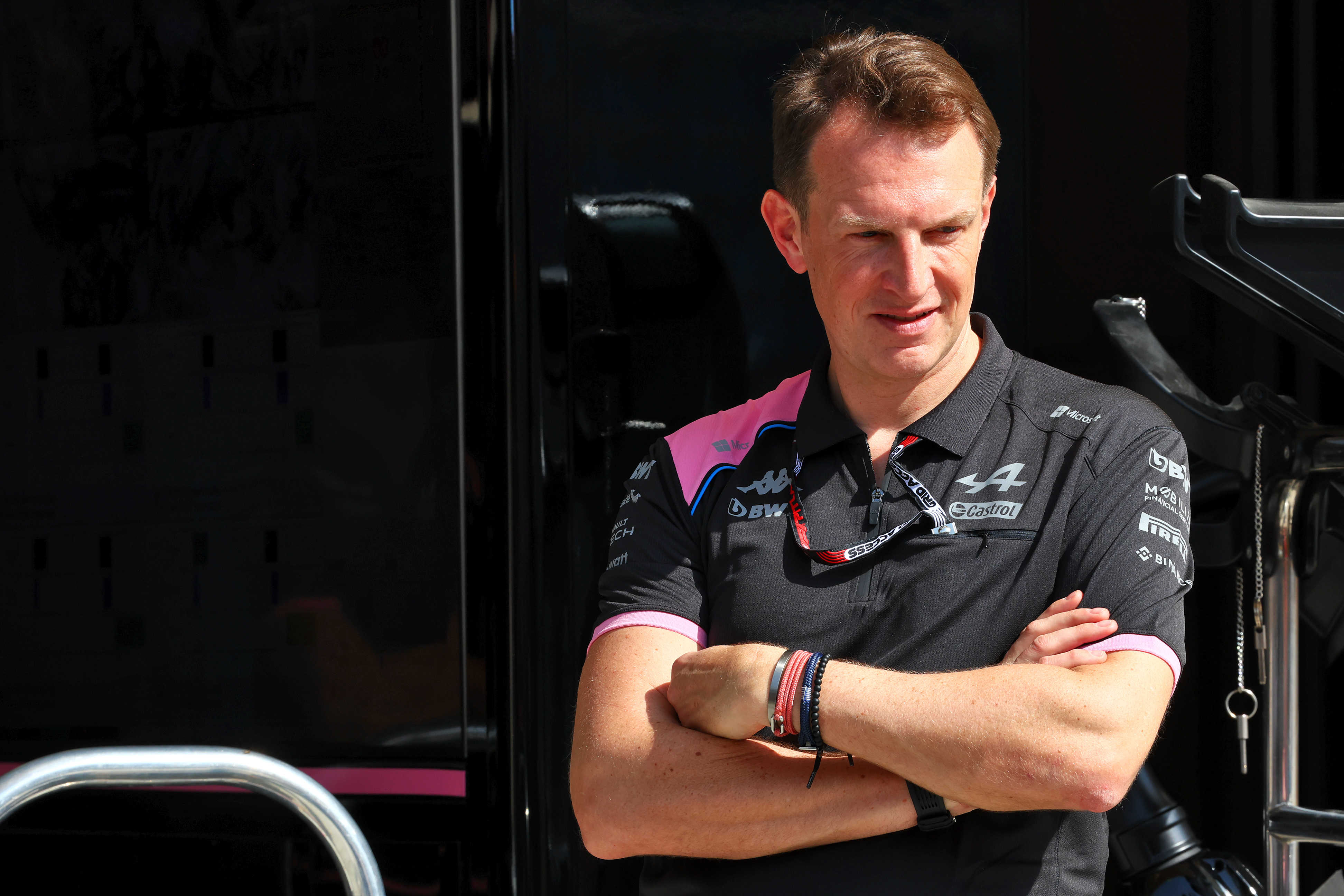 Interference from people who think they have more understanding or expertise than they do, and say or do things that compromise the effort of the people that actually know what they're doing, is really damaging.
Long-term projects, which Alpine's 100-race plan to be an F1 frontrunner is supposed to be, need patience. There have been deep-rooted issues to solve in this team for many years. The process of doing that is bound to have setbacks.
Are there serious doubts over whether Renault's works team can ever get to where it wants to? Yes. As an impartial observer, voicing that doubt is hardly controversial.
For the CEO to unleash two rounds of verbal ammunition on his own troops is a surprising and potentially entirely self-defeating move.