Alpine team principal Otmar Szafnauer says his "good understanding" of the requirements for Formula 1 success and the ongoing changes at Enstone will allow the team to hit its long-term targets of fighting at the front.
His comments in Monaco amount to a defence of his record and plans for the team, following an attack by Alpine Cars CEO Laurent Rossi earlier this month.
Rossi criticised the team in interviews with French broadcaster Canal+ and the official F1 website during the Miami Grand Prix weekend. His claim that he "won't wait until the end of the year to make changes" and attack on the "poor performance and lack of operational excellence" at Alpine led to speculation about Szafnauer's future.
Alpine is sixth in the constructors' championship with only 14 points, falling well short of its ambitious target of repeating its fourth place of 2022 with a smaller gap to the top three than to the chasing back behind.
Rather than changes being made in response to Rossi's comments, Szafnauer indicated they were already under way.
"Changes were in progress already, it just takes time," said Szafnauer when asked if changes are being made in response to Rossi's comments.
"We all know it's a huge team effort and we have very, very talented engineers that work really hard within the regulations. We're capped on how much time we can spend in the windtunnel or CFD, so it's not a matter of working harder or working more, like it was in the past.
"It's not a matter of quantity, it's a matter of quality. And getting the right quality takes time, and that's people. So we've got the plans in place, we're talking to the right people, it just takes time."
Alpine is in the midst of a 100-race plan first laid out by Rossi during the 2021 campaign to emerge as a frontrunning team. The clock on this apparently started running at the beginning of the 2022 season, meaning it is now 27 races into this timeline.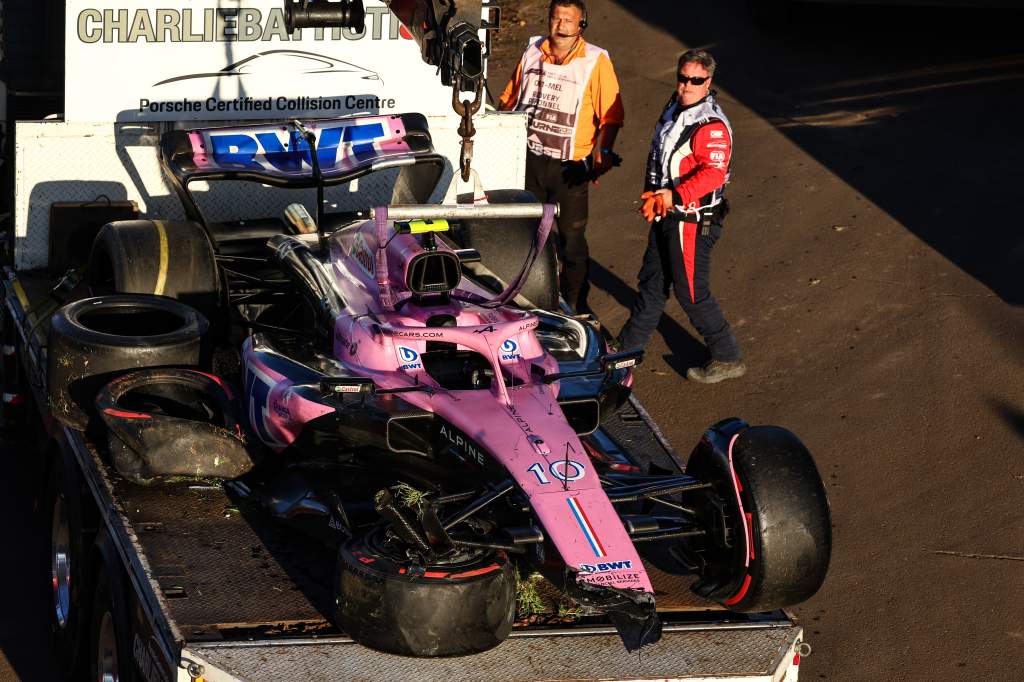 There were high hopes for the Alpine A523, but results have been patchy so far, a situation made worse by the collision between Pierre Gasly and Esteban Ocon at the final standing restart for the Australian Grand Prix that cost the team a significant points haul.
Szanfauer said that "we hit most of our targets, not all of them, over the winter, and for us to hit all of them we have to make some changes within the organisation – and those changes are coming".
He didn't elaborate on what those changes will be, but The Race understands these are primarily about sharpening up the working practices and better delineating the various departmental responsibilities within Enstone to improve its efficiency rather than a major overhaul of senior personnel.
The team has expanded rapidly since Renault took it over ahead of the 2016 season in terms of personnel and facilities, but these organisational changes are seen as required to ensure the team is able to pull in one direction and live up to its potential.
This follows moves ahead of last season to improve the integration between Enstone and Alpine's power unit base at Viry-Chatillon in France that paid off with a performance step.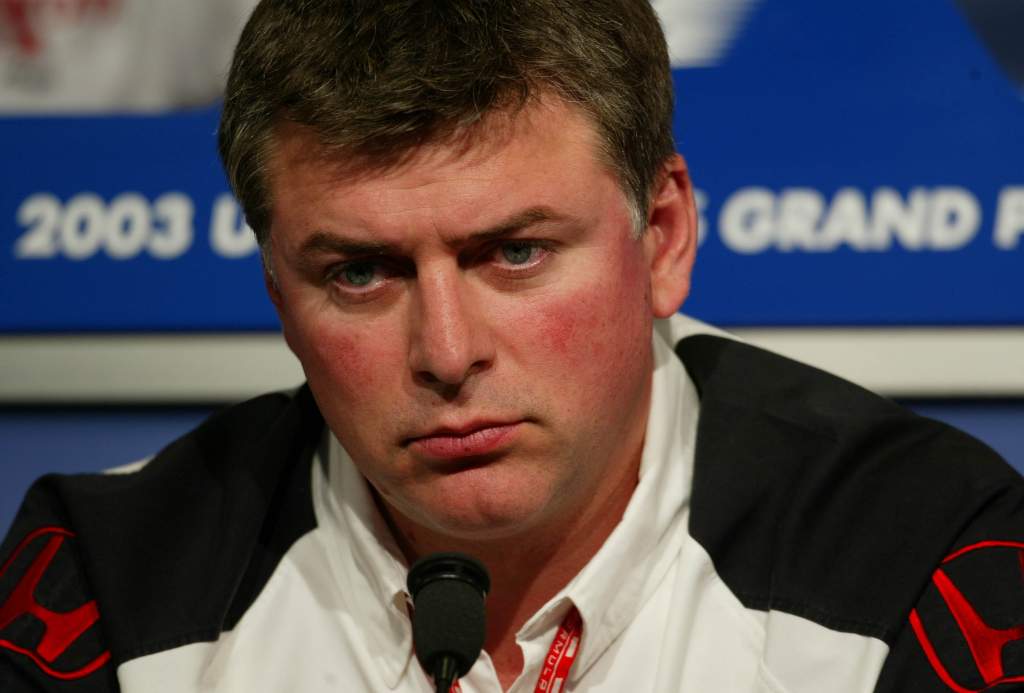 Szafnauer pointed to his quarter-of-a-century of experience at senior level in F1, stretching back to joining BAR as operations director ahead of its debut in 1999. He later became vice-president of the team, a period spanning its transformation into Honda, then joined Force India as chief operating officer in late 2009. He remained at what is now called Aston Martin until the end of 2021 before his move to Alpine as team principal early last year.
After joining Alpine in February 2022, Szafanuer said he spent much of the year evaluating the team, with the ongoing organisation changes partly the result of that process.
When asked about whether he felt any extra pressure on his job following Rossi's comments, Szafanuer focused on his track record.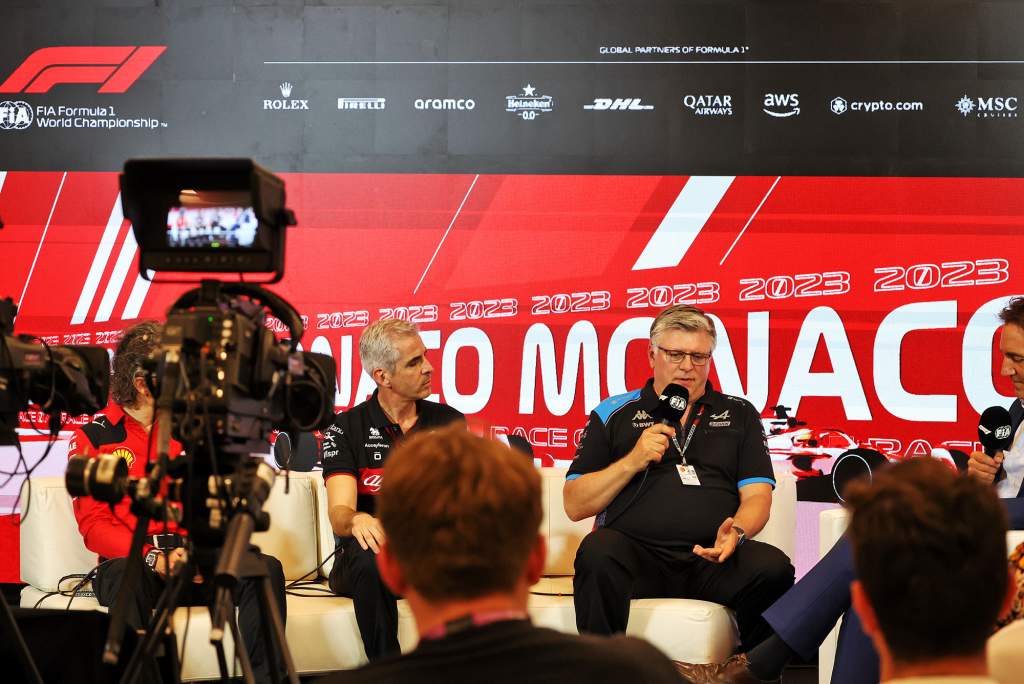 "I've been there just over a year now," said Szafnauer. "I'd spent the first six, seven, eight months assessing deeply the team, the structure, how it operates, how it functions, the good, the bad, the indifferent.
"And I have a good understanding. I've been doing this for 25 years at a very senior level and know what it takes to move a team from, say, last to fourth [Force India], or mid-grid to second [BAR].
"So, I have an understanding, and the plans are in place. So, added pressure? You know, look, it's Formula 1. We put pressure on ourselves if we're not winning. We all do. Red Bull are happy, and the rest of us are working hard to catch up."
He has also indicated that he will be holding face to face talks with both Rossi this weekend and Renault CEO Luca de Meo at next weekend's Spanish GP amid the current situation.
Szafnauer also hinted the structure of the team needed to be modified, contrasting it with that of teams he has previously worked in.
This was in response to a question about whether the F1 team had enough autonomy in terms of its relationship with Alpine Cars to achieve its objectives.
"The structure is a little bit different than what I'm used to in the past," said Szafnauer.
"And, from a technical perspective, we do make the decisions, and we need to be able to put the tools in place, the right people in place, in order for success. We're working on that."