Renault says it's talking to "some big names, some lesser-known names" for its vacant 2021 Formula 1 seat, but does it have enough to offer the likes of Fernando Alonso and Sebastian Vettel what they want?
Rumours have swirled around a potential Alonso/Renault reunion ever since Daniel Ricciardo made the decision to switch to McLaren for 2021, before a wheel even turned at a grand prix weekend in 2020. On Tuesday, several media outlets reported a deal has been completed and could be announced soon.
Alonso has always kept the door open for a return to F1 and long-time management partner Flavio Briatore said shortly after the Renault seat became available that Alonso was motivated and ready for a comeback.
Ricciardo's departure was made possible due to Carlos Sainz Jr signing to join Ferrari for 2021, in place of the ousted Sebastian Vettel – so with Vettel on the market and Alonso on the comeback trail it would be no surprise if Renault has courted either driver given their world champion credentials.
In fact, it would be a sign of lack of ambition or belief, and question Renault's resolve, if the team did not make any effort to sound Vettel or Alonso out.
"We are talking to a few names," says Renault F1 boss Cyril Abiteboul. "Some big names, some lesser-known names.
"We are taking the time and again making sure that there is a good alignment between what we and what any driver is looking to get in a team like ours."
A fresh rumour off the back of the Austrian Grand Prix would have you believe that Abiteboul has already communicated to long-standing 'Team Enstone' personnel that a driver announcement is imminent and they have worked with this driver before.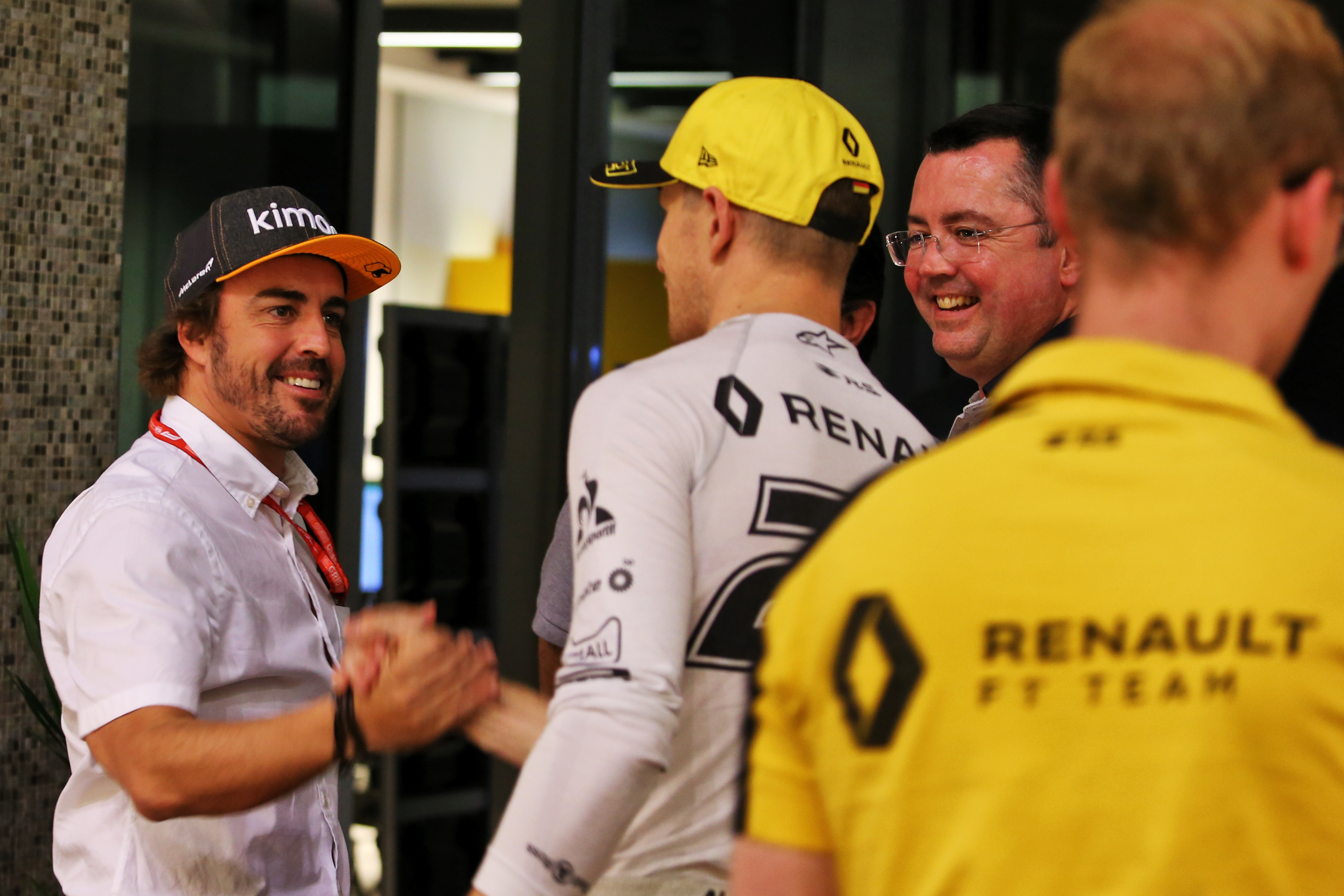 That encompasses Alonso, but also Nico Hulkenberg – another driver on the market after being axed last year by…Renault.
What Abiteboul says about needing a "good alignment" is absolutely fair. So what is Renault looking for?
"We need a quick driver, we need a talented driver and we need a driver that can understand and buy into Renault's project," says Abiteboul.
"We are very clear about the nature of our team. We are a bit of a unique team in the Formula 1 landscape, but at the same time very loyal to Formula 1 – also a young team still in the making, with some struggles, in particular last year.
"So we need someone who is capable of understanding all of that and understand the value of all the work, ethic and effort we are putting into that."
Ricciardo and Renault were evidently not on the same wavelength
Any of Alonso, Vettel or Hulkenberg satisfies the 'quick and talented' part of that criteria but will any of them truly buy into the Renault project?
Alonso would be 39 at the start of his comeback and 41 in the season of new technical rules, so that's not a driver with a great deal of time on his side and he is not renowned for his patience.
Assuming there are no hard feelings, Hulkenberg is perhaps a more likely candidate. He never wanted to leave F1, he must feel like there's unfinished business there, and there's not going to be a better option than Renault if he thinks one more shot at F1 is possible.
But Vettel could be the best of the three in terms of appreciating the investment Renault has made, and appears to still be willing to make.
It's now emphatically clear Vettel's been shunted out of Ferrari when he still feels there's a good stint in F1 left in him. And he has spoken enthusiastically about wanting to find a new project if possible.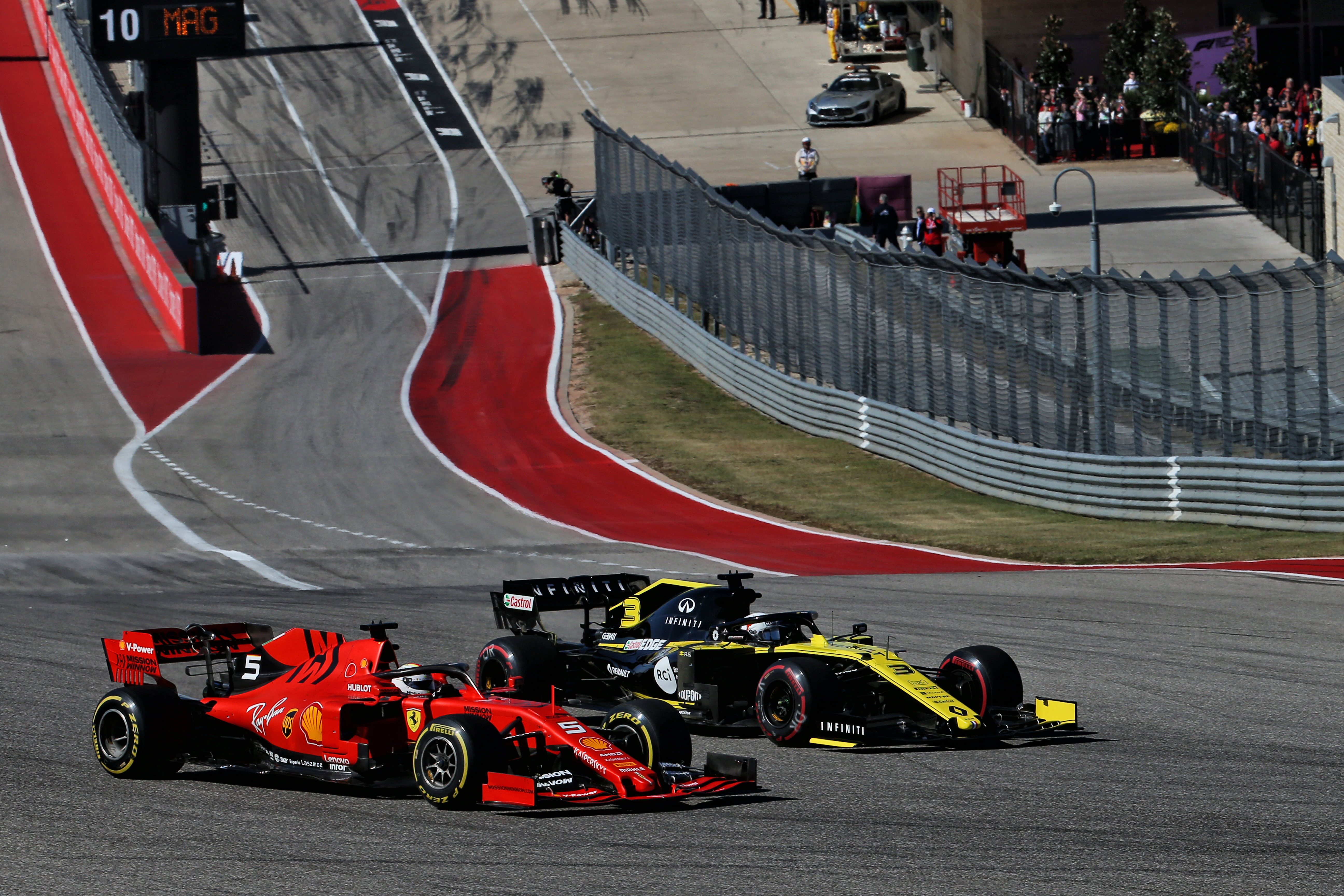 "I want to make sure I make the right decision for myself and my future," says Vettel.
"I have a very competitive nature, I've achieved a lot in the sport and motivated and willing to achieve more.
"To do so I need the right package, the right people around me. That's what I'm looking out for at the moment. If the right opportunity should arise it's quite clear."
That is what raises the question about whether Renault can really offer what the likes of Alonso and Vettel need.
When Abiteboul talked about understanding the value of Renault's commitment he added: "I am not saying that Daniel has not understood that. That's absolutely not what I mean. I am talking about the future."
But what exactly could, or should, convince Alonso or Vettel that Ricciardo was wrong?
Ricciardo and Renault were evidently not on the same wavelength. He was concerned by Renault's 2019 slump – after being convinced to join by its decent 2018 form and a very nice pay-packet – and has more faith in Renault's engine customer McLaren to make the progress required to escape the midfield.
That is not a vote of confidence in an organisation that, while Abiteboul says is young, has been back on the grid since 2016 and had a lot of investment in place. Progress was decent up to finishing best of the rest in 2018 and accepting that the big three of Mercedes, Ferrari and Red Bull had a built-in, comfortable margin – but to slip back behind McLaren in 2019 was not acceptable.
Why, therefore, can Renault be trusted to deliver with the new technical rules that are coming in for 2022, which must be the only competitive carrot it could dangle in front of one of the "big names" it says it has spoken to?
Abiteboul suggests it took until Renault was at a certain level, and with Marcin Budkowski settled into his position overseeing the day-to-day running of the Enstone side of the operation, for the deficiencies in its organisation to come to light.
That's not a ludicrous position to take. And the technical team that Renault decided was not up to scratch had done the vast majority of the work on the 2020 car, so it's perhaps unfair to judge Renault's actual potential/qualities on this season as well.
But with aerodynamic development at least free within the various freezing mechanisms F1 is deploying over the next 18 months to cut costs, Renault must show it's capable of progress. Unfortunately, it's fair to say time's not on its side in terms of using on-track results to convince potential drivers it has learned from its mistakes.
Thus, Abiteboul – as the architect of all of this – concedes there is more than just the normal "pressure" that accompanies a long-standing a major manufacturer like Renault.
If Renault has landed a big name, full credit to the team for convincing them to believe in what Ricciardo didn't
"We've had a nice progression since 2016 that indeed marked a stop last year," he says.
"But for me there were already some signs of weakness before last year. If you go back into what was 2018, yes we were P4 in the championship, but it was clear that we were not capable of developing at the right pace.
"In order to catch up with a top team, it was already very clear that McLaren was on a very nice trajectory.
"We had to do a number of changes that basically led us to change a big part of the technical leadership in Enstone.
"The engine has made good progress. It's well recognised and accepted.
"We now need to focus on the car and that's what we are doing now in the decision that we have taken in terms of financial trade-off for the future.
"So I am feeling pressure but equally I am feeling confident, about this year and the ones to come after that."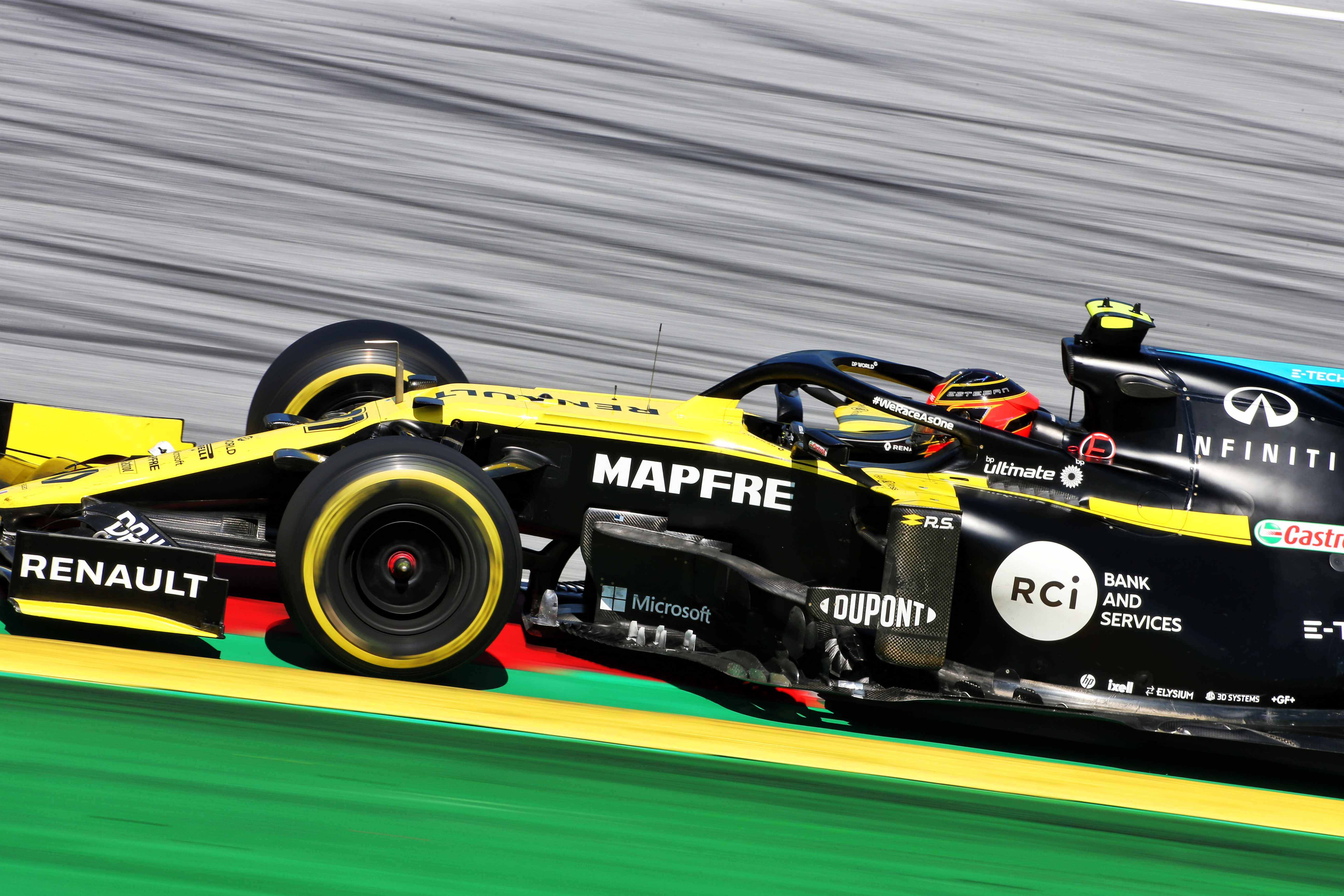 Loyalty to existing Enstone staff like chassis technical director Nick Chester perhaps played a part on Renault not making those leadership changes sooner, but it is done now. And there is no scope to blame the latest evolution of Renault's structure if it doesn't work as planned.
But in terms of Renault's driver choice, Abiteboul's confidence is secondary to whatever he and Renault can instill in the people they are talking to.
For Alonso and Vettel, Renault represents a gamble. For a driver like Hulkenberg, less so.
If a decision has already been made then that process is evidently complete. If Renault has landed a big name, full credit to the team for convincing them to believe in what Ricciardo didn't.
But the jury will still be out on whether it has what it takes to offer what a big-name driver really needs, and the verdict could take a long time to reach.
—
The title of this article and second paragraph were updated at 1600 on July 7 to reflect reports of a deal being stuck between Alonso and Renault for 2021