Fernando Alonso will return to Formula 1 in 2021, replacing Daniel Ricciardo at Renault, The Race understands.
The two-time world champion left F1 at the end of the 2018 season after a four-year spell with McLaren, having grown frustrated with a lack of opportunities to break the stranglehold enjoyed by Mercedes but also Ferrari and Red Bull in terms of victories.
However, Alonso never closed the door completely to a return, having gone on to win the Le Mans 24 Hours twice and make his Dakar Rally debut, as well as attempting to win the Indianapolis 500.
Renault F1 boss Cyril Abiteboul said ahead of last weekend's season-opening Austrian Grand Prix that "we are talking to a few names, some big names, some lesser-known names" to replace Ricciardo.
"We are taking the time and again making sure that there is a good alignment between what we and what any driver is looking to get in a team like ours," he said.
According to reports from various European outlets including the BBC, Gazzetta, Sky Italia and Marca, Alonso – who will contest this year's Indy 500 with McLaren – has now agreed a deal to return to the Renault team for a third stint, which The Race understands to be correct ahead of a Wednesday announcement.
Alonso scored his first grand prix victory with Renault and went on to win the 2005 and 2006 world titles with the team.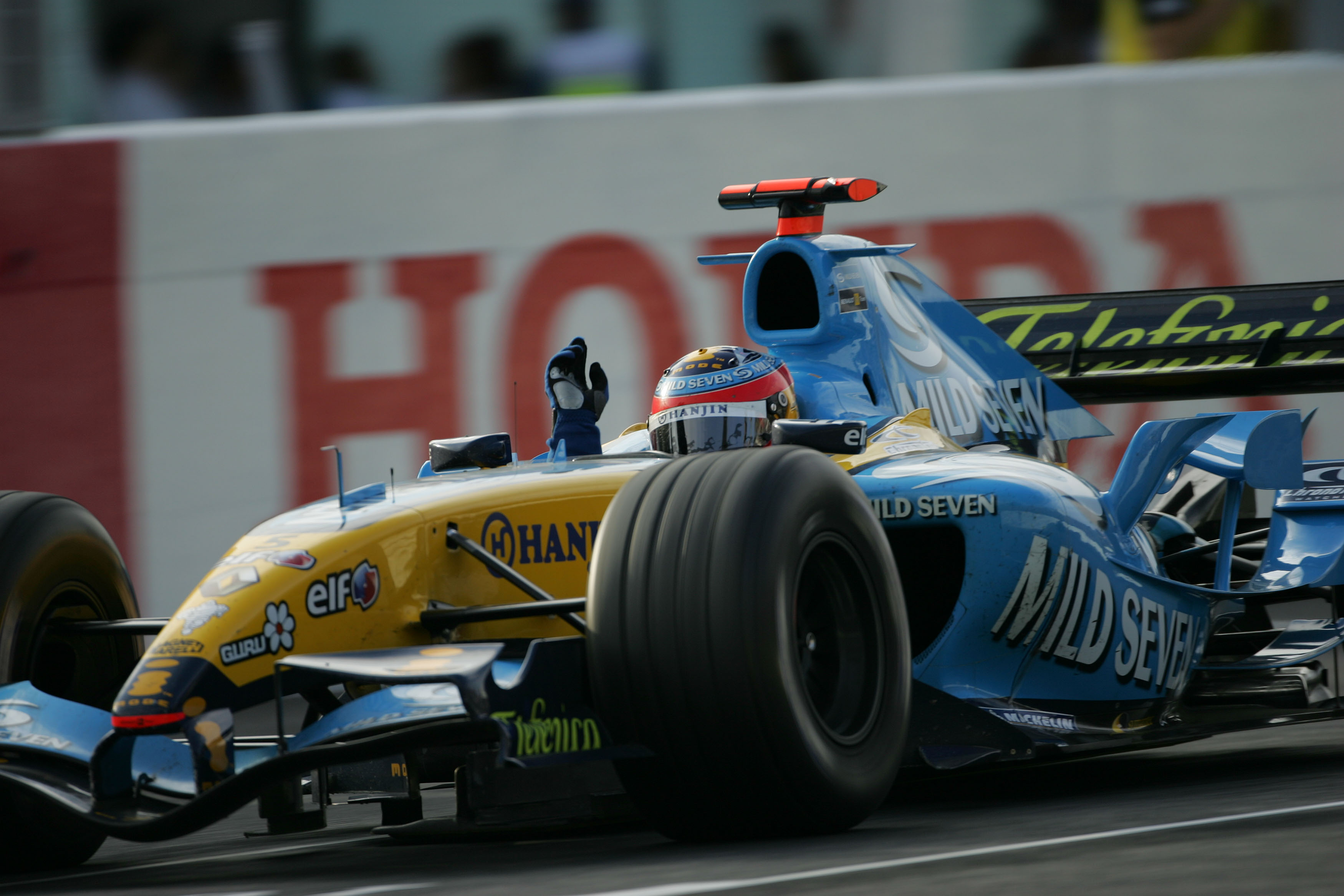 He left for McLaren in 2007 but an acrimonious year meant that partnership ended swiftly and Alonso returned to Renault for a disappointing 2008-09 spell, before moving to Ferrari.
When that relationship broke down after a five-year period in which Alonso nearly won the 2010 and 2012 titles, Alonso moved back to McLaren for its ill-fated Honda reunion.
He has not won a grand since 2013 and earned his last podium a year later, as the McLaren years left him fighting for top-10 finishes.
But Ricciardo's lack of faith in the Renault project and Ferrari's decision to drop Sebastian Vettel and sign Carlos Sainz created a vacancy at the French works team.
Though it is not the exact incarnation of the Enstone outfit that Alonso enjoyed success with in the past, it is the best available option Alonso has for a short-term F1 return.
Renault has invested heavily in infrastructure since returning to the F1 grid in 2016 by taking back control of the Lotus team that succeeded Renault's previous works entry.
Though it dropped behind McLaren in the midfield last year in F1, Renault is hopeful that a revised technical structure and the incoming new car rules for 2022 will vault it to race-winning form and title contention.
In the meantime, Alonso likely faces a return to the F1 midfield in 2021 because the coronavirus pandemic has triggered cost-saving measures in F1 that means this year's cars will be mostly carried over.
And that means Renault, which started the 2020 season struggling at the bottom of the top 10, is unlikely to be more than fighting for best of the rest again in 2021.