Lewis Hamilton has apologised to his team for his radio anger at the end of the Dutch GP at Zandvoort – but Mercedes Formula 1 boss Toto Wolff says the team has no issue being an in-race source for Hamilton to vent at.
Results have not been too easy to come by for Hamilton and Mercedes in 2022 after years of hybrid-era dominance, and though at one point during the Zandvoort race he looked in the mix for a potential first win of the season, he ultimately had to settle for fourth.
His race came down to a late safety car period, during which Max Verstappen pitted out of the lead to leave Mercedes with a 1-2 on the road – only for George Russell behind Hamilton to tell Mercedes he was "losing the tyres" and make a pitstop a lap later.
This left Hamilton alone in the lead on slightly worn mediums, and both Verstappen and Russell made quick work of him on fresh softs after the restart – as did the Ferrari of Charles Leclerc.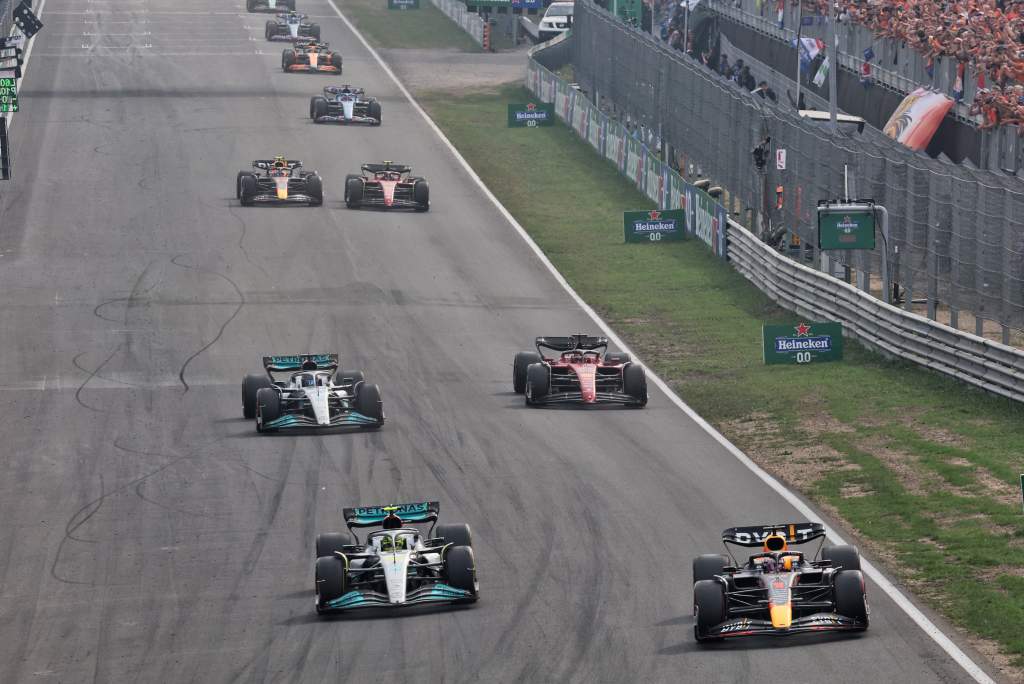 The F1 world feed directors aired several increasingly critical radio messages from Hamilton as his podium bid unravelled,
He initially asked his team why Russell had been called into the pits, describing it as a "mistake" and saying "we had a buffer between us, now we don't have that". He then appeared to describe the strategy as a "f***-up".
"I can't believe you guys, you screwed me, man, I can't tell you how pissed I am right now" was his eventual scathing assessment.
But when hearing out apologies from race engineer Peter Bonnington and Wolff after the chequered flag, Hamilton already seemed more accepting of the situation, focusing on praise to the mechanics for quick pitstops during the race.
And he adopted a similar tone talking to Sky Sports after the race, while also apologising to Mercedes.
"We were challenged with lots of things with the VSC and the safety car. I think the strategy and car had been so good up until that point, pitstops were fantastic, the best I think we had all year.
"It was gee-ing me up, I was like 'the guys are really really on it today, we were all on it', I really was hopeful we'd get a 1-2 together as a team, especially after not a great year, an up-and-down year, we haven't had a win since Brazil [in 2021].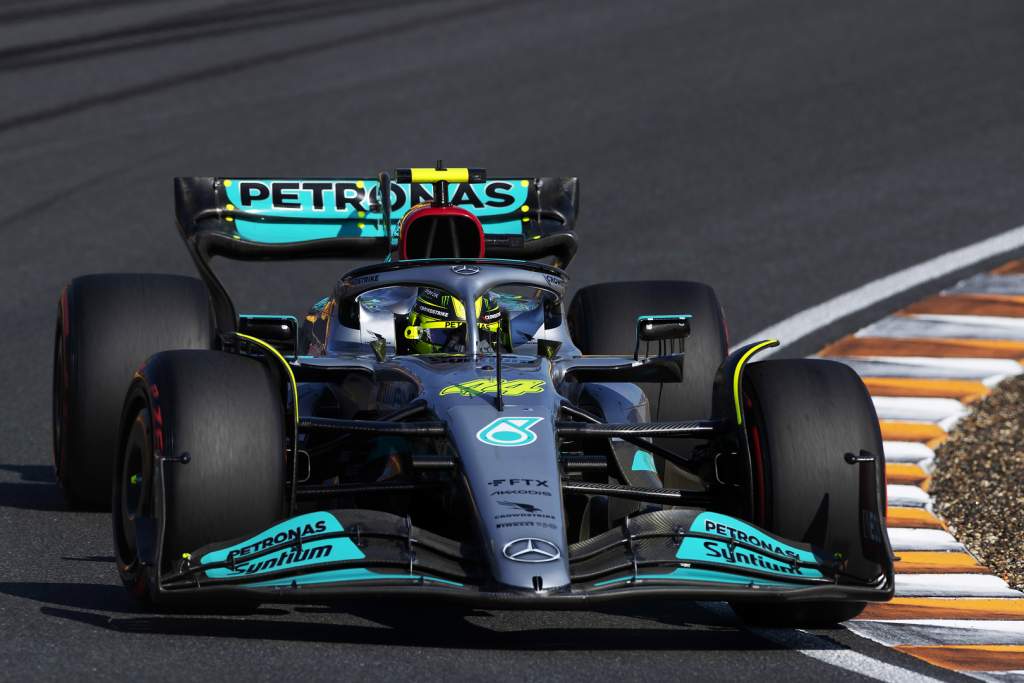 "It was finally there within our grasp, but then of course the safety car really didn't help.
"And I was just on edge of breaking point with emotions, and my apologies to the team – I don't even remember what I said, I just lost it for a second.
"I think they know there's just so much passion.
"I want to look at it as glass half full – we came here, struggling from last race. We were fighting against the Red Bulls today. We were quicker than most at many points.
"Without the [virtual] safety car I think we would've been challenging them for the win at the end on a one-stop, which I don't think others could do. So many great things to take."
Wolff made it clear he took no issue with Hamilton's in-race outbursts.
"You get emotional, I do too in the race," Wolff said. "When you're a driver in the car, it just comes out of you, you can't even stop it.
"We are the trash bin, the vomit bag on the aeroplane. And the team know that it is how it has always been in the relationship between the frustrated driver and the pitwall.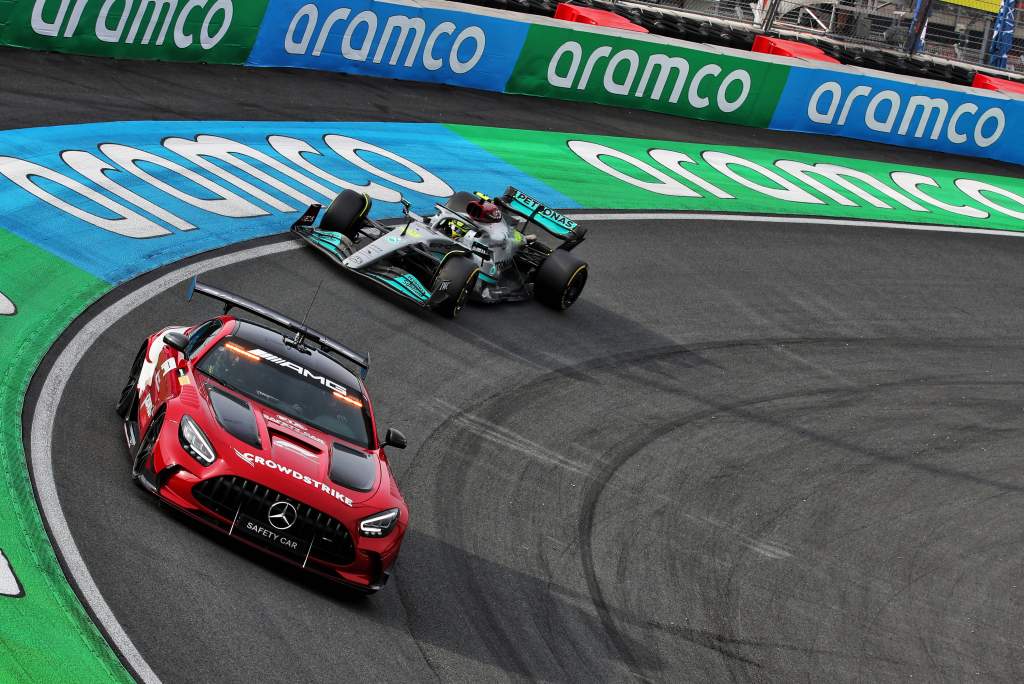 "We have sat together, we discussed the race strategy. This morning we decided to take a risk.
"It really backfired for him but I think overall the circumstances, having Max behind him and stuff, that was totally unpleasant. But there are more positives to take and this is what we have also chatted about: that the car is fast."