Sebastian Vettel has installed a simulator at home and will give simracing a try "for fun", but the Ferrari Formula 1 driver maintains his "focus" is still on real-life competition.
F1 has raced on in the absence of actual grands prix due to the coronavirus outbreak, hosting Virtual GPs on its F1 2019 game.
While some F1 drivers like Max Verstappen and Lando Norris are regular esports competitors, the hiatus in on-track activity has meant that other drivers have tried esports for the first time, with the likes of Vettel's team-mate Charles Leclerc winning on his debut in the Albert Park Virtual GP, the second in the series.
Leclerc has also been competing regularly and raising money for charity, streaming his activities on Twitch.
Vettel – who has been discussing a pay cut with Ferrari – said that he has played games before, but simracing will be a new and "fun" thing to try while real racing is in waiting.
"I've been playing some games but to be honest, since I had kids it's not the first thing on my list to do" :: Sebastian Vettel
"The truth is, I didn't have a simulator until a couple of days ago so I have not been tempted because I didn't have the chance," said Vettel.
"But I have heard a lot of things about it so I thought I might get one and try but I need to still set it up properly.
"I'm not going to foresee a career in simracing I think it's more something to try for fun.
"I grew up with some of the stuff and I've been playing some games but to be honest, since I had kids it's not the first thing on my list to do so.
"I will see how much time there will be but I have read some of the news that some have been racing and I've also read that Charles did well on his debut so that was good for for him and the team.
"I still consider it a bit more of a fun thing.
"Races still have to happen in the real world outside so that's still where the focus lies, and the rest is fun I guess.
"I'm aware that some people take it very seriously and spend a lot of time there but I also enjoy doing other things. So, it would be a bit of a mix."
With most drivers currently facing degrees of isolation, and teams in lockdown and unable to work on their F1 programmes, personnel and competitors have had to find other ways to stay occupied.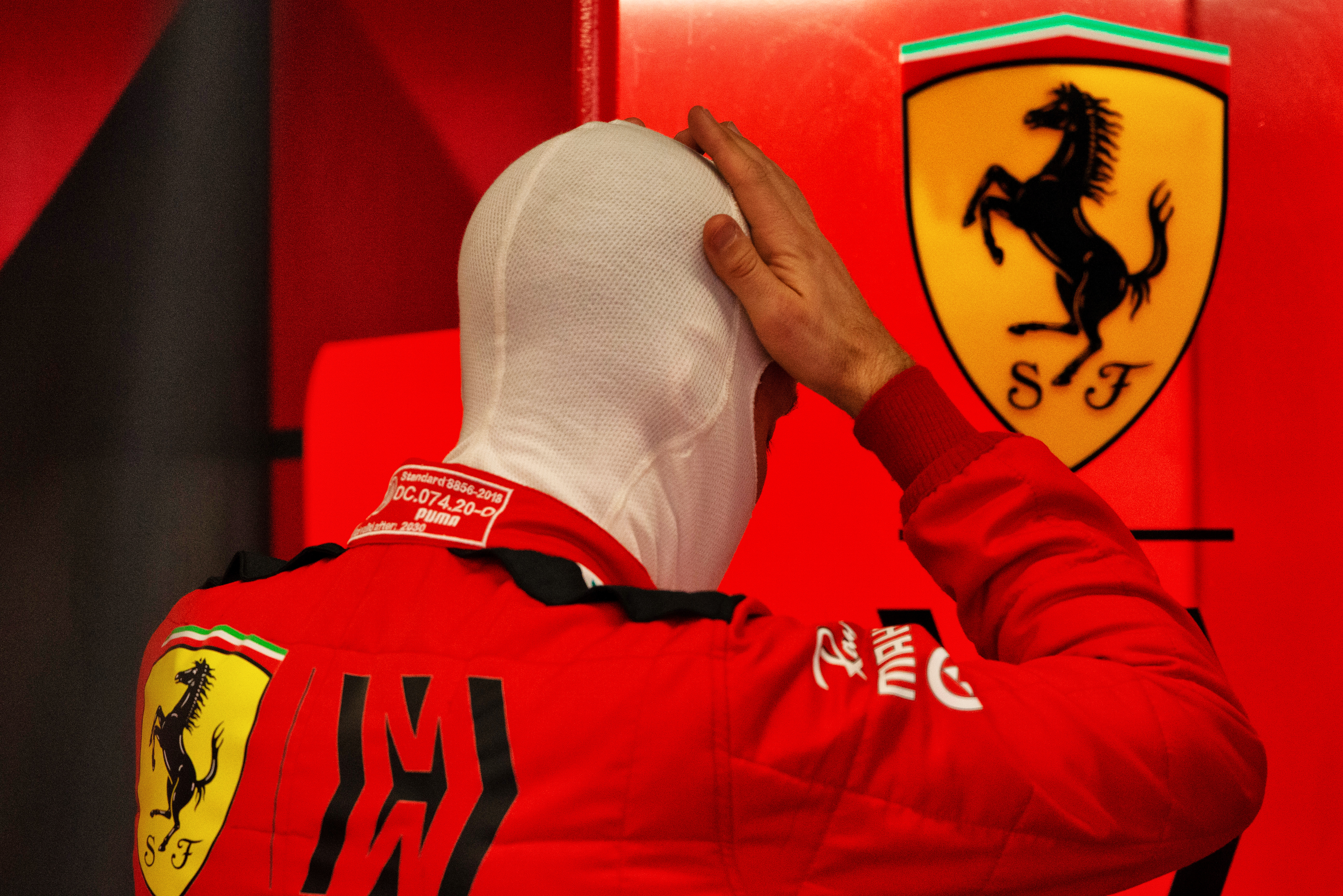 For Vettel, one of the positives of the current period is that there is time to do extra training, which might not have been possible had the season started properly in March as planned, but even with esports being an option he is missing driving an F1 car in real-life.
"A lot of time is spent training – this free time, in a way it gives the chance to do some development on the physical side which normally you don't really have other than in the winter," added Vettel.
"So now it's similar in a way to a winter programme as in being able to plan a couple of weeks in advance and follow the programme.
"The nicer thing is right out that you can go outside for a lot of the stuff as well because it's getting a bit warmer. That's a nice side effect.
"So that I think will help me to definitely stay sharp and also mentally, but also juggling three kids is some work.
"I enjoyed a lot the time I have with them but obviously I miss being in the car.
"I miss driving, the sensation of driving, there's nothing really that can replace that. So that's what we all waiting for.
"It gives you a chance to reflect too. It's quite an intimate time as well with family. The circumstances that led into it are not nice at all. But I think we all trying to make the best out of it."