Sebastian Vettel will leave Ferrari at the end of the 2020 Formula 1 season after failing to agree terms for a new deal, according to media reports.
German outlets Bild and Auto Motor und Sport both reported on the news late on Monday evening, with the BBC subsequently corroborating the information.
It is understood that Vettel was offered a new contract, but an agreement could not be reached for him to remain with the team for a seventh season despite both sides having expressed their desire to continue together in 2021.
Concerns about his status within Ferrari following the rise of Charles Leclerc as a driver capable of winning races and challenging for the title have been a factor for Vettel, with a likely one-year deal and reduced wages reflecting the fact he was no longer considered the team leader even though he would not formally be a number two driver.
The 32-year-old four-time world champion will face limited options to remain in F1 with a frontrunning team, with both Mercedes and Red Bull known not to be keen on a move for Vettel.
Leading midfield teams such as McLaren, Racing Point and Renault would all potentially be interested in his services, although it's not clear whether Vettel would be willing to drop down the grid.
Renault's Daniel Ricciardo and McLaren's Carlos Sainz Jr would be the leading contenders to replace Vettel at Ferrari.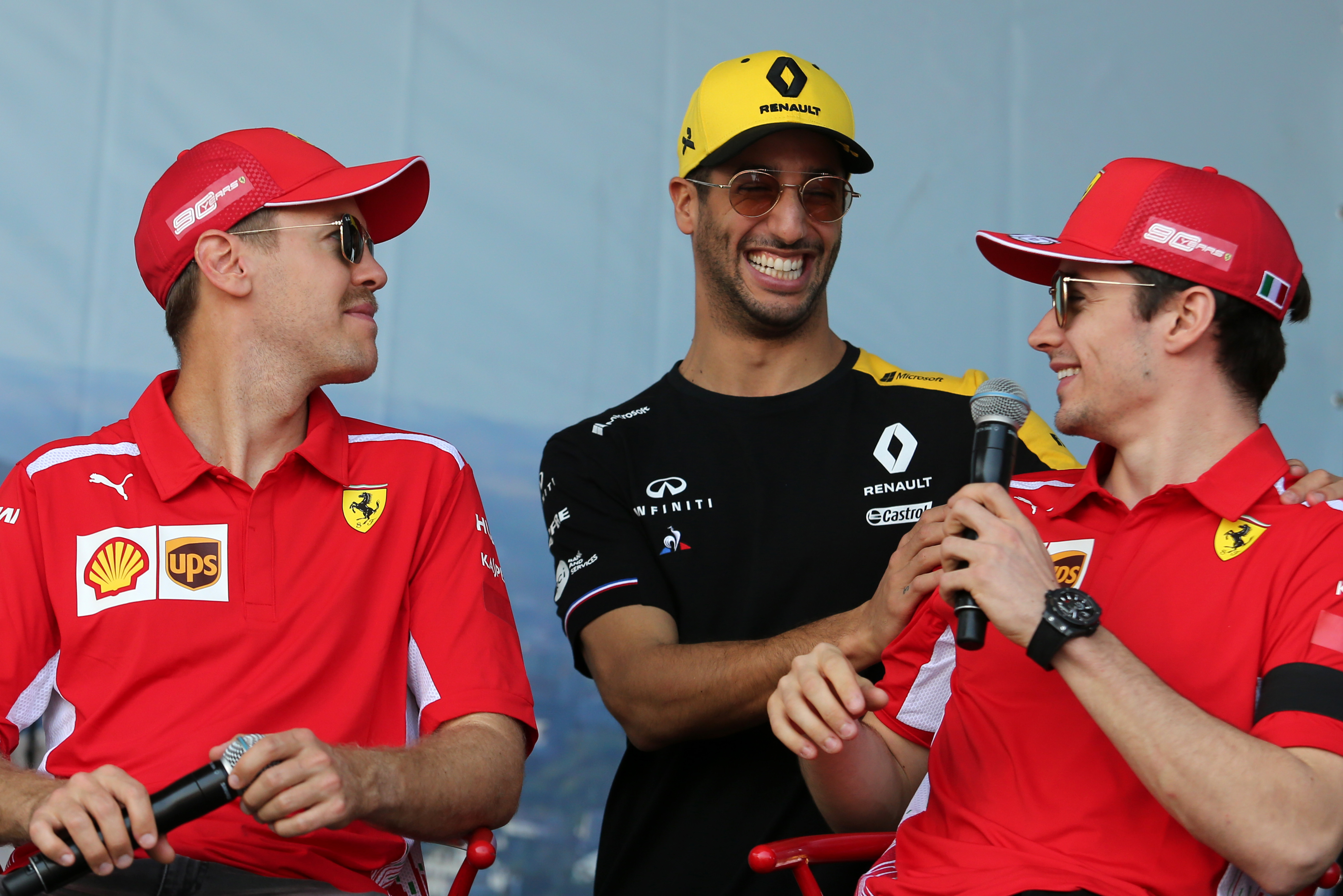 Ricciardo is known to have had contact with Ferrari about a possible move in the past, while Sainz has also been linked to the team recently. Either of these drivers being recruited by the Scuderia would create a possible vacancy for Vettel at the teams they would be leaving.
Racing Point's Sergio Perez, a former Ferrari Driver Academy prospect prior to signing for McLaren ahead of the 2013 season, could also be an outside contender.
Lewis Hamilton has also yet to finalise a deal to stay with Mercedes and has been linked with Ferrari but last month denied he had any interest in a move away from his current team.
Ferrari team principal Mattia Binotto suggested Hamilton would potentially be of interest, but said in February that he was not being considered – although this was in the context of aiming to keep hold of Vettel and Leclerc.
Vettel joined Ferrari in 2015 and has so far won 14 grands prix for the team, finishing second in the world championship in both 2017 and 2018.
Last season he struggled for form, winning only once in Singapore and also losing victory in the Canadian Grand Prix for rejoining in an unsafe manner after running off the track under pressure from Hamilton.
But he did enjoy a solid finish to the season, taking pole position at Suzuka and showing more strongly in comparison to Leclerc.
Despite this, the relationship between Vettel and Ferrari has deteriorated over the past two years thanks to the regularity of his mistakes, culminating in his triggering a clash with Leclerc in last year's Brazilian Grand Prix.
While Ferrari jointly blamed the drivers in its public statements, it is known that Vettel faced criticism internally for causing the clash.