With the 2020 Formula 1 season on hold, the 2021 driver market is frozen too.
It may even prove that teams that might have made a change opt to stick with what they know because a shortened 2020 season provides inadequate evidence of what that change should be.
But this debate is more about what should happen in an ideal world.
Ferrari committed to keeping Charles Leclerc for the long-term even before Christmas last year, but Sebastian Vettel's future remains an open question.
The noises from the team at launch time were positive, and Mattia Binotto has since revealed that contract talks with Vettel have started because it is "important for him and for ourselves to get clarity as soon as we can".
But the manner in which Leclerc stamped his authority in his first season at Ferrari and the clashes between him and Vettel have to make Ferrari think seriously about whether the four-time champion is its best bet for 2021 and beyond.
So we tasked The Race panel with thinking not about who Ferrari will have in its second car in 2021, but who we think it should run alongside Leclerc.
Here's what our writers came up with: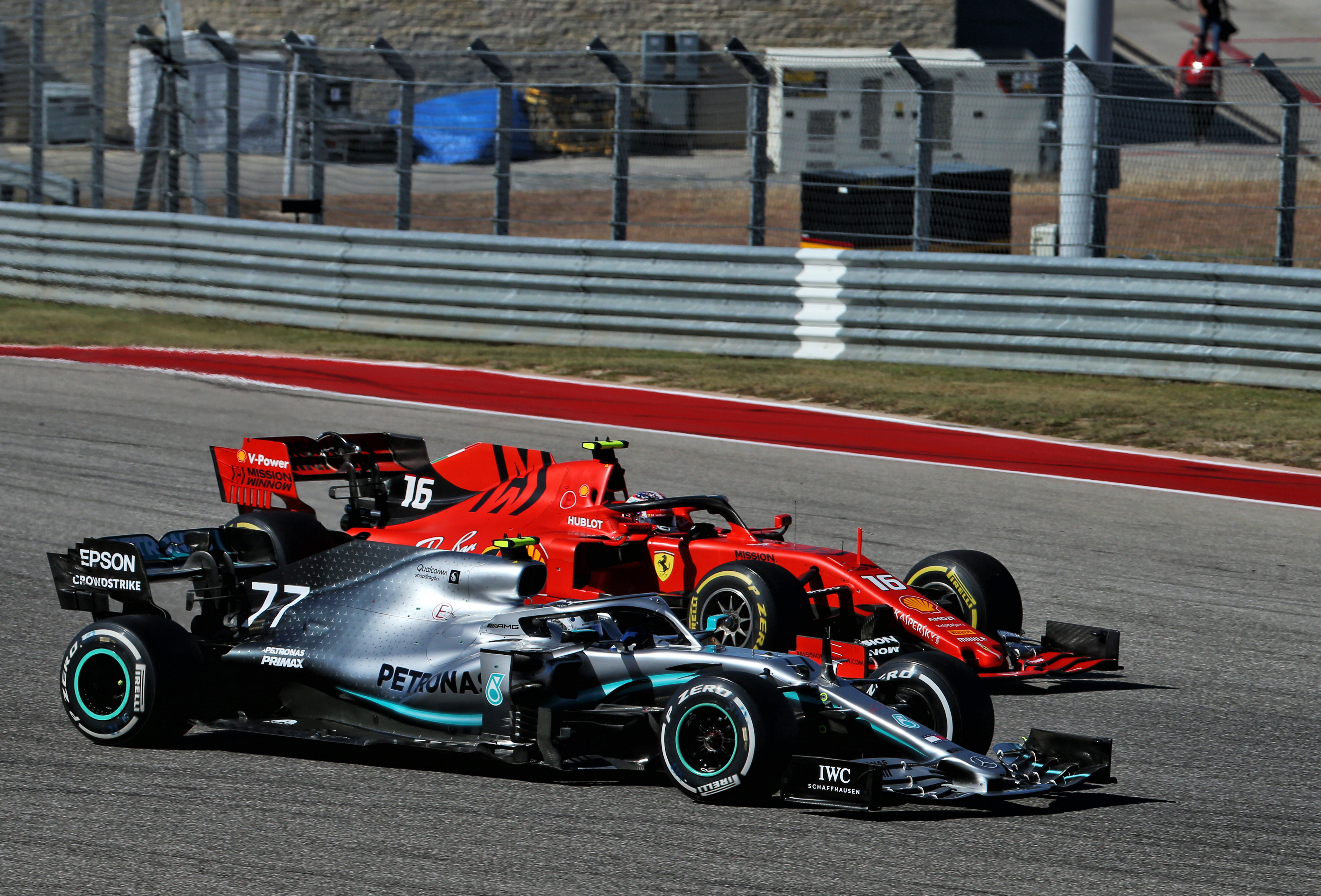 Valtteri Bottas
This is not as simple as 'Ferrari can ask Bottas about all the stuff Mercedes does' (though I'm sure any anecdotes from Brackley he fancied sharing would be appreciated).
If it's accepted that right now Lewis Hamilton is the ultimate benchmark, which five titles in six years suggests regardless of his machinery, then a driver who can qualify on average within 0.122s of him across a season, outqualify him one-third of the time and beat him in wheel-to-wheel fights for race wins in the same car on occasion has got to be an asset.
That's not to say Bottas is on a trajectory to blossom into a regular Hamilton-beater in his own right, but Ferrari has put its money on Leclerc for that.
It's simply that for every other driver on the grid, the question 'how close are they to Hamilton?' can only be answered with guesswork. With Bottas, we know the answer is 'pretty close actually, and sometimes capable of getting ahead'. Not a bad option to have in your second car.
Bottas's affable nature has transformed the intra-team dynamic at Mercedes, which makes him a safe bet for a tranquil partnership with Leclerc too – taking another potential headache off the table.
With Bottas's Mercedes future relying more on whether George Russell or Esteban Ocon can build up unstoppable momentum than anything he achieves himself, he may even want to take his destiny into his own hands and make a move of his own volition. If so, he ought to be high up a lot of shopping lists – not just Ferrari's.
– Matt Beer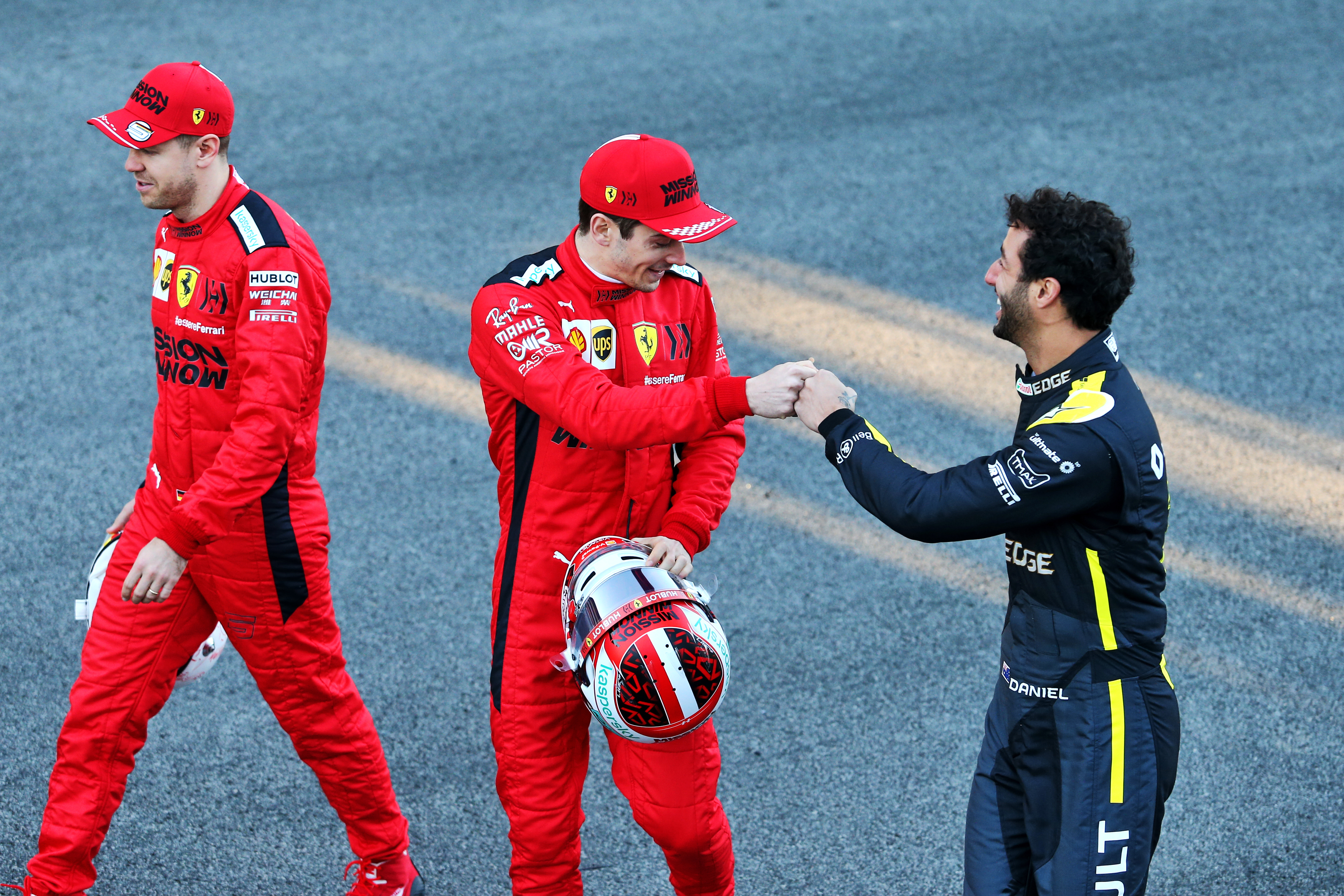 Daniel Ricciardo
Daniel Ricciardo is the perfect choice for Ferrari for 2021. He's a high-class driver, a proven winner who turns 31 later this year and is still in his prime. What's more, he's available and it's difficult to see Renault coming up with a package – either on or off track – that could prevent him defecting to Ferrari.
If Ferrari is to replace Vettel who, for all his recent mishaps, is still capable of being an outstanding performer, it has to be someone of this standing. Ricciardo is not only seriously fast, but also capable of executing brilliant race drives and seizing opportunities others don't. He might only have won seven races, but he's done so in a variety of ways – ranging from the late charge (Hungary 2014) to the stoic defence in adversity (Monaco 2018).
He also fits temperamentally. Naturally, he'll want to assert himself over Charles Leclerc and as his time alongside Max Verstappen showed at Red Bull, he's not entirely frictionless but among the elite drivers he's is potentially the least destructive.
By aligning Ricciardo with Leclerc, Ferrari will have as strong a line-up as anyone and a pairing capable of bringing the glory days back to Maranello.
– Edd Straw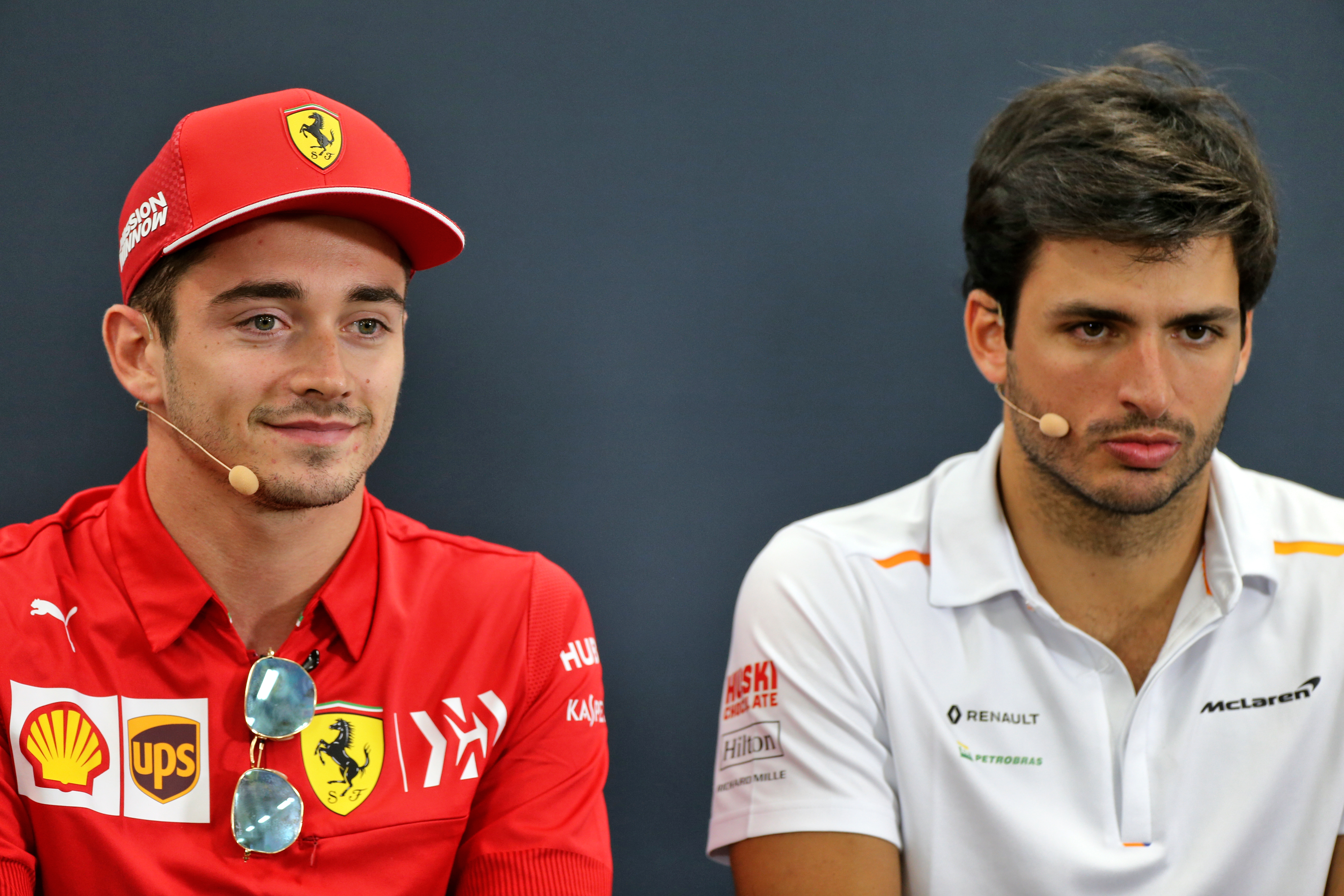 Carlos Sainz
There's lot to be said for Carlos Sainz's candidature. It's true we do not know yet definitively how quick he is relative to the absolute top liners – he was comparably quick alongside Verstappen in their rookie seasons at Toro Rosso, but only matched Nico Hulkenberg at Renault, whereas Daniel Ricciardo out-performed him – but let's leave the question of whether he has the last tenth of a second aside for a moment.  
What we do know is that he is comfortably quick enough for the role and that he has developed into a superbly rounded performer, rarely making errors, invariably getting the best from the car and always delivering. He's also slotted beautifully into each team he's been in – once Verstappen had moved on from STR, that is – with a highly intelligent approach, deeply competitive but always pleasant and civilised. These are particularly valuable qualities at Ferrari. At the very least, he could be the Scuderia's Bottas.
But what if he does have that last ounce of speed, after all? And that it was the Verstappen comparison – rather than the one-step-removed one with Ricciardo – that was more indicative? Well, then Ferrari would have two absolute elite potential world champion drivers.  
– Mark Hughes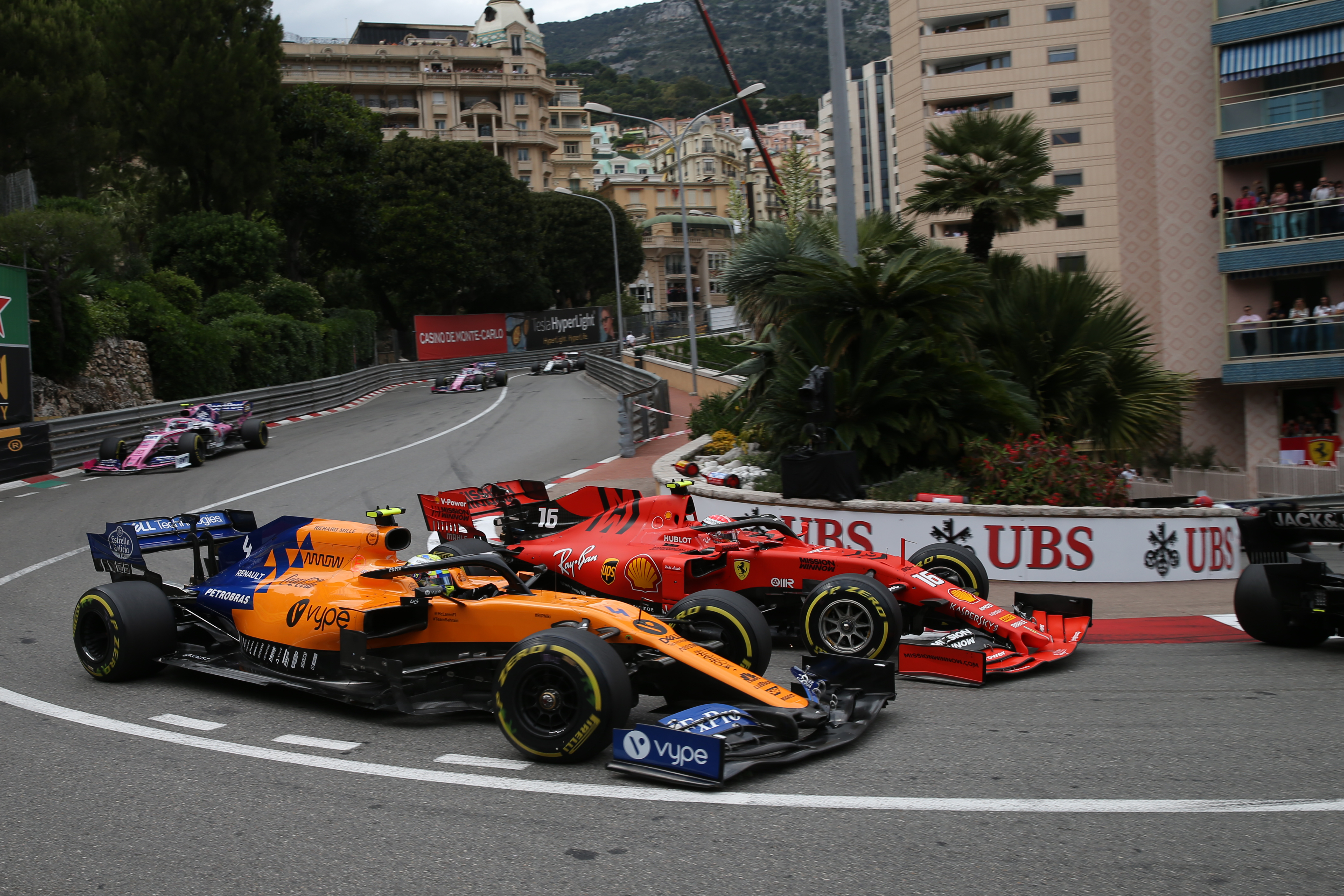 Lando Norris
Making a play for Lando Norris would admittedly be a pretty stark departure from Ferrari's usual modus operandi. It's hard to imagine Norris' exuberant personality coexisting with the excessively serious image of the Scuderia, and harder still to imagine he would be willing to play back-up to Leclerc in support of Ferrari's usual driver hierarchy policies.
The thing is, those policies have yielded the sum total of zero drivers' and teams' titles over a decade. Mattia Binotto has so often emphasised that his newest iteration of the Scuderia is a young team, and while Leclerc has already brought some of that youthfulness into the driver side of the equation, signing another rising star should only further energise and motivate the organisation.
And when it comes to F1-proven rising stars with no existing links to one of Ferrari's 'top three' rivals, Norris stands alone. His candidacy is supported by an outrageous junior single-seater CV and a stellar first season at McLaren, in which he looked every bit as quick – if understandably less of a complete package – as the vastly more experienced Sainz.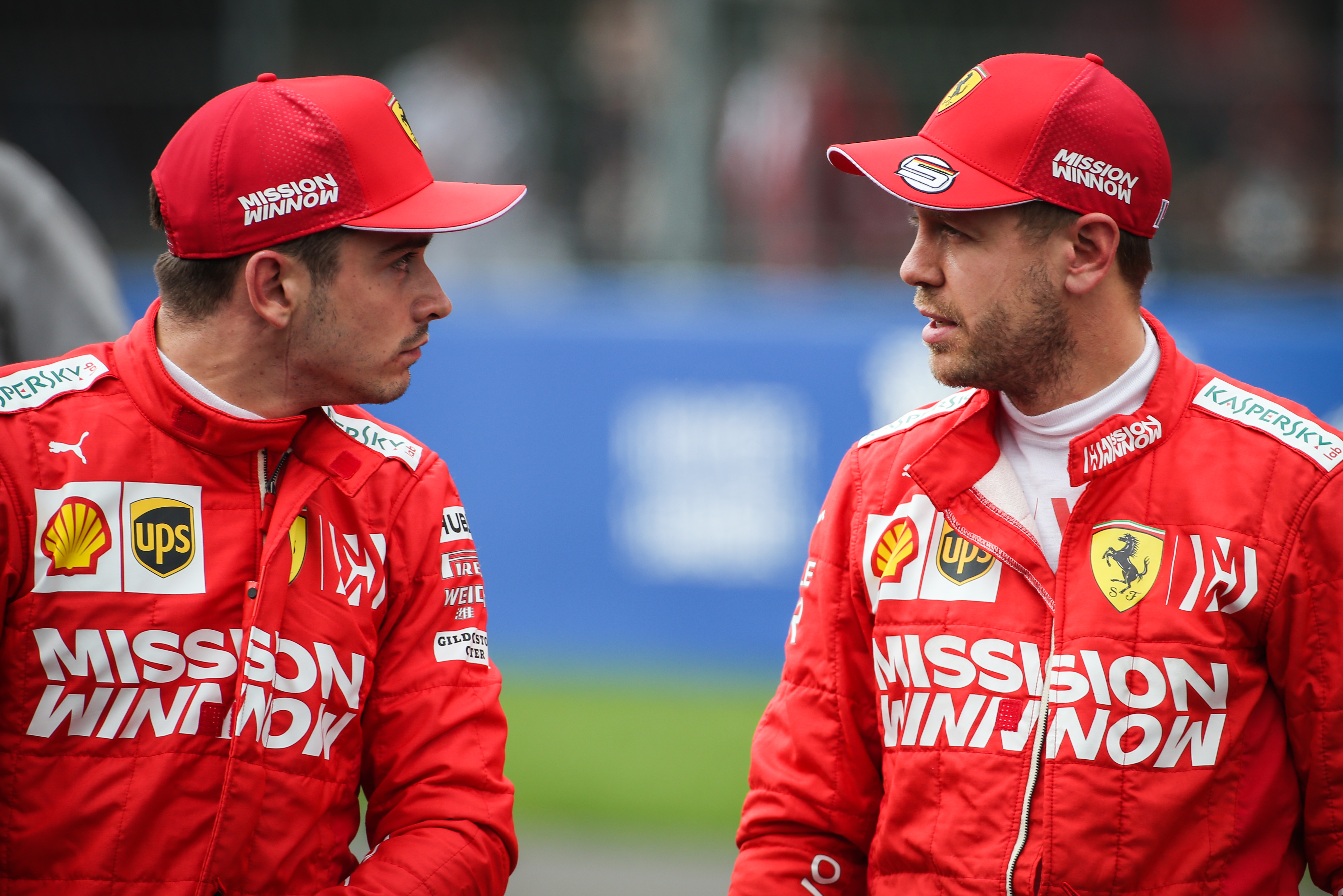 Sebastian Vettel
It would be disrespectful to leave Sebastian Vettel off this list as the current incumbent and Ferrari's first choice for the seat.
But sentiment alone counts for little F1, so Vettel should only keep his place on merit.
As a four-time world champion, Vettel's credentials are second to none on the grid except Lewis Hamilton. That experience is invaluable, and even though Leclerc is a sponsor's dream Vettel still has considerable commercial appeal. And the uncertainty of the 2020 season and the carry-over to 2021 may well count in his favour. This is no time to be rocking the boat.
Even though he feels like part of the old guard, Vettel still has time on his side to address the chinks in his armour.
And most importantly, he is still capable of performing at his very best – and when that happens, few can match him. This will ultimately be his biggest weapon in securing a new deal.
If F1 has nothing left to offer him competitively he may call it quits, and if he doesn't then a disenchanted and below-par Vettel is no good for Ferrari anyway.
But, assuming we do go racing in 2020, Vettel is still in control of his own destiny.
– Scott Mitchell