Given the absolutely massive hullabaloo that Max Verstappen's memorable decision not to yield for Sergio Perez in last year's Brazilian Grand Prix had created, you'd think that - ahead of arriving to Interlagos the following year in a quite similar championship situation - the Red Bull Formula 1 team-mates would have hashed out a more common approach this year.
You'd think wrong.
Perez, who was five points clear of Charles Leclerc in the battle for second place coming into Brazil last year, and is 20 points clear of Lewis Hamilton in that same battle now, made it clear he expects Verstappen to lend a hand, should it be required, in his pursuit of the milestone championship finish.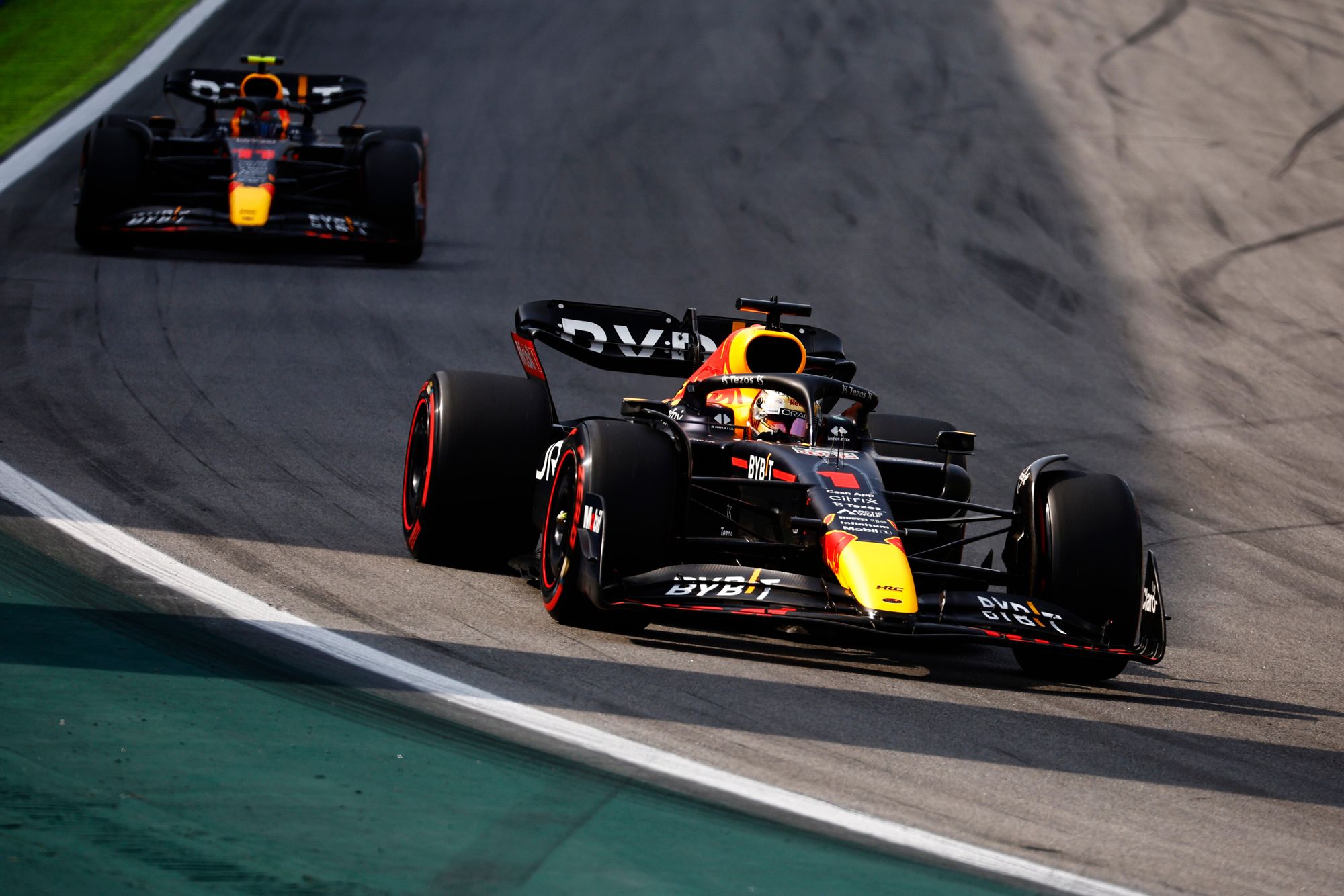 "We haven't talked about it," Perez acknowledged. "But I think if the situation arises then I'm sure I'll have the support from Max."
But the fact they 'haven't talked about it' was laid particularly bare by comparing Perez's answer in his session with the print media to Verstappen's answer in the official pre-event press conference.
Though Brazil was arguably the site of Red Bull's least impressive performance of 2022, Verstappen was the image of jovial tranquility throughout his Thursday appearance this year, goofing around with Daniel Ricciardo and Lando Norris - coincidentally, the drivers who are, respectively, the most frequently-imagined short-term Perez replacement and the most frequently-imagined long-term Perez replacement.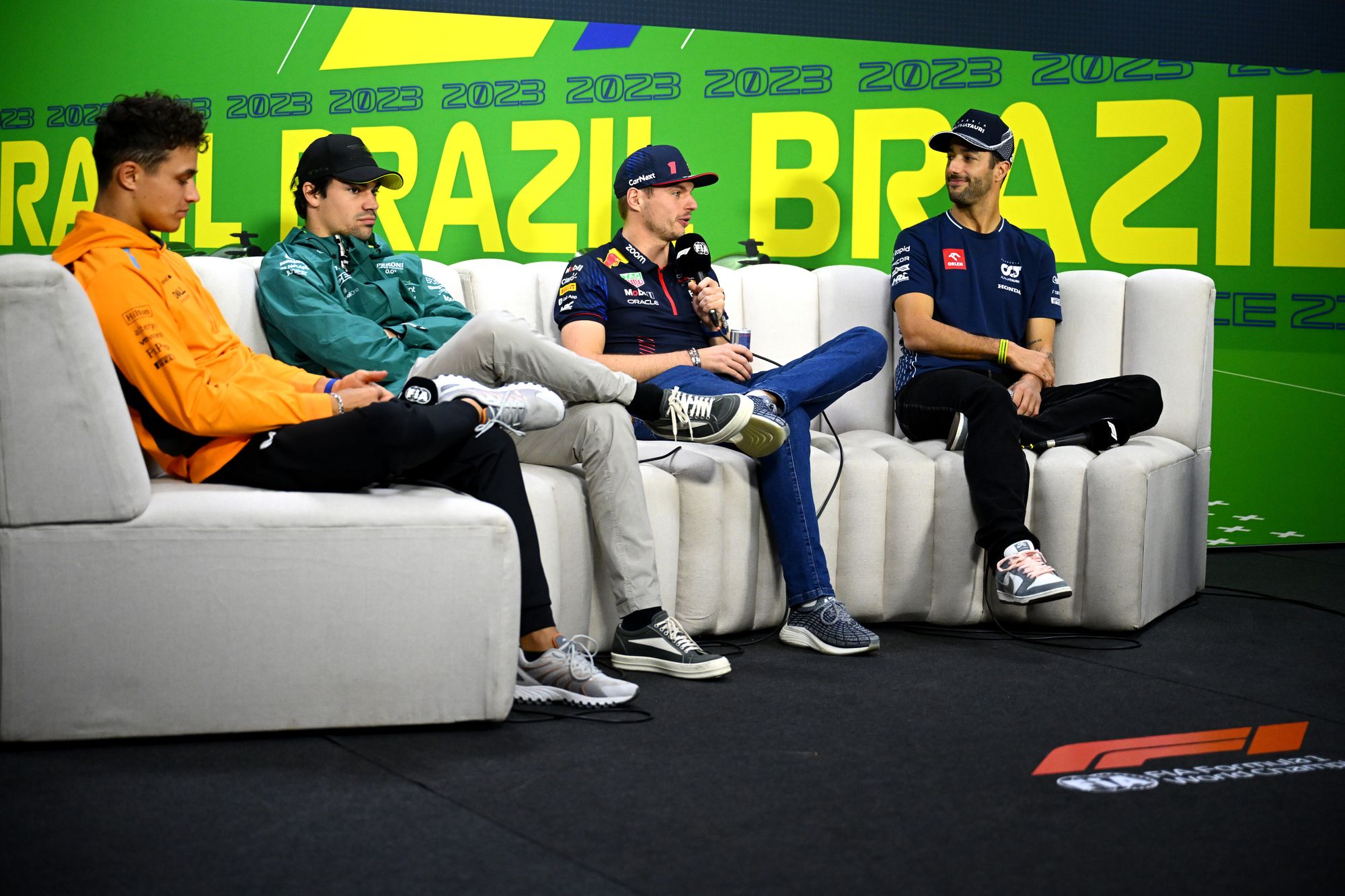 But none of that jovial tone was in evidence when Verstappen was asked about whether he'd be ready to do now what he refused do last year in helping Perez secure second place and Red Bull its first drivers' championship 1-2 finish.
There was an "ehhh..." and a long, laboured sigh, followed by a begrudging admission: "Good question."
He'd expected it, surely, but didn't love answering it in any case.
"I think... at the end of the day, I think it shouldn't always matter [depend] on me, you know, to get the points.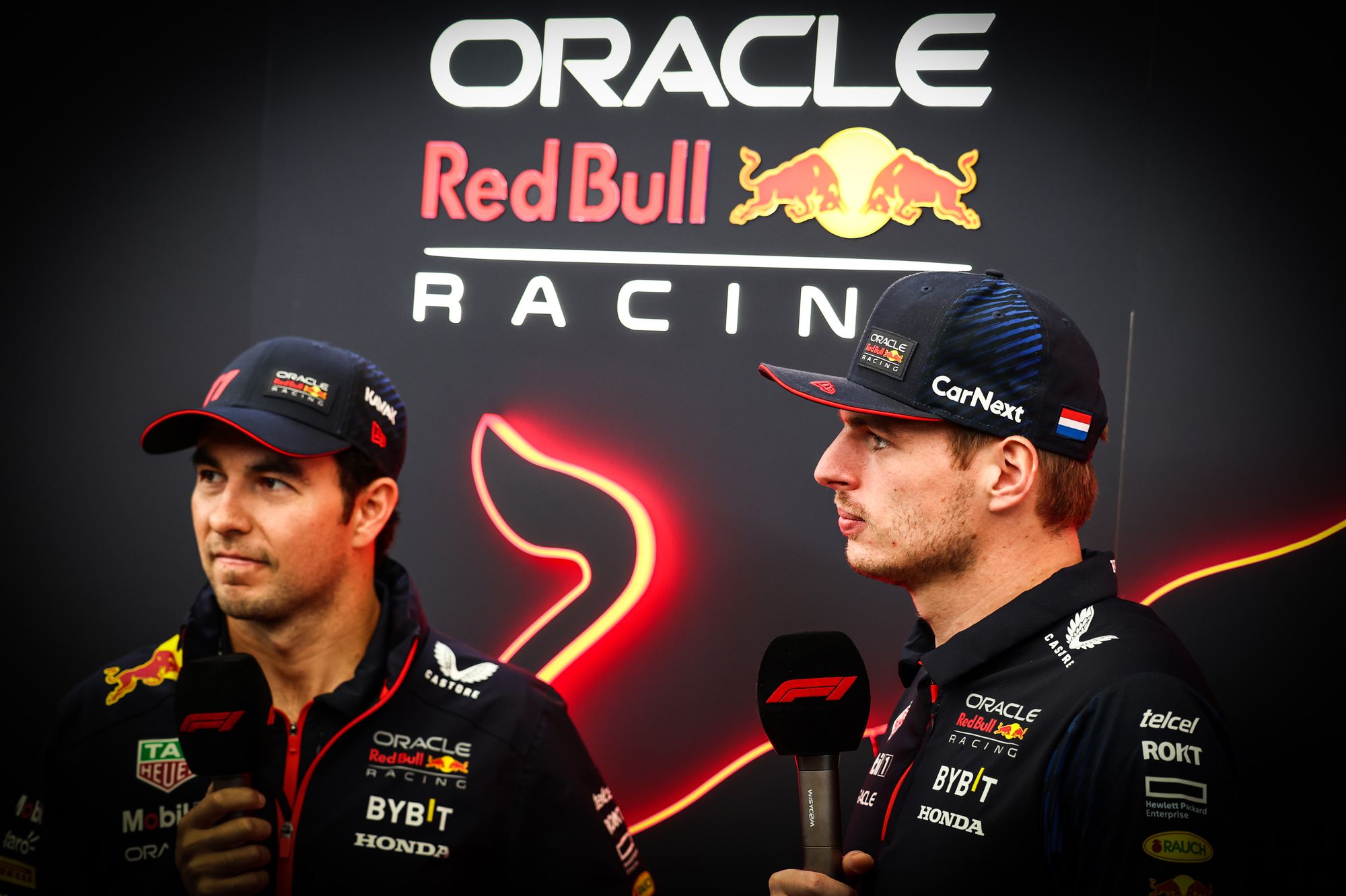 "I'm confident in Checo, that he can stay ahead, because I do think that on average we have the faster car. And I think also last year it wasn't really well-spoken about, before we got into the race weekend.
"Uhm... But yeah, let's just hope that we don't get into that situation.
"I think it's better for everyone."
It's not an 'I definitely won't help', but it's as blunt and brutal an answer as you can expect otherwise. And all that in the context of the fact that Verstappen's refusal to yield sixth place last year was followed by Perez ultimately losing that late-season battle to Leclerc and Red Bull missing out on that drivers' championship 1-2 it is yet to tick off as a milestone.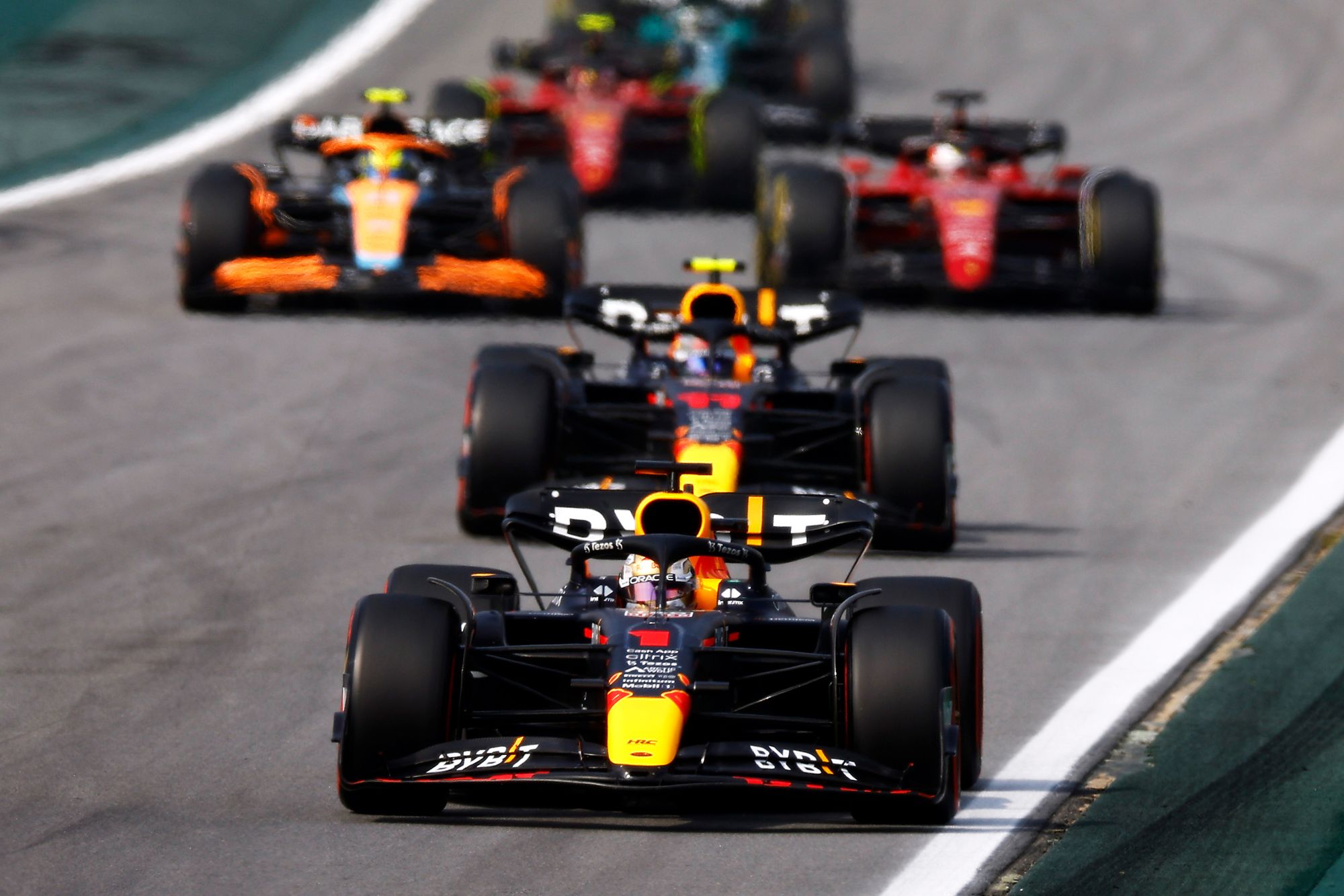 OK, the two points Verstappen declined to give up didn't make the difference - Perez ultimately lost by three - but still. After a season this dominant, shouldn't it be easier for him to play the team game and ensure the perfect outcome to Red Bull's 2023?
Maybe. It's also not a surprise, though - drivers generally (and Verstappen in particular) don't love the prospect of giving up a position to their team-mates, an axiom that seems to hold true for virtually any combination of driver statuses, championship permutations, etc.
But there's one part of Verstappen's answer that seems particularly telling, perhaps unintentionally so but perhaps not.
"I do think that on average we have the faster car."
Let's extrapolate that implication - a driver in the Red Bull RB19, the car that has won 18 of this year's 19 grands prix, should not need help finishing second in the drivers' standings. Not when Verstappen himself has scored 223% of the points of his nearest non-Red Bull rival.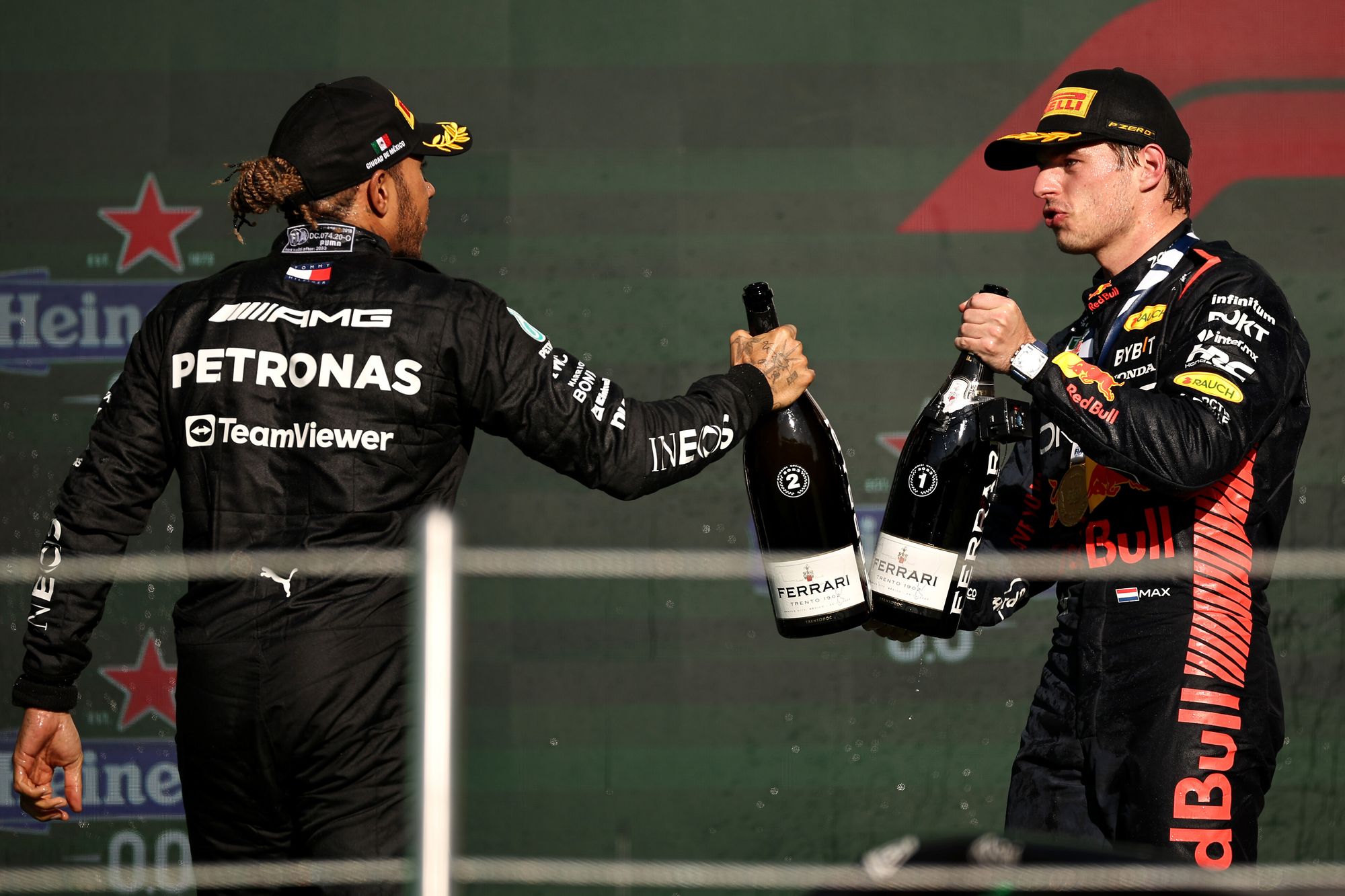 Verstappen didn't say it, but we may as well. "Earn it."
The idea of Red Bull having to orchestrate anything in order to prevent Hamilton in the infinitely erratic Mercedes W14 from getting ahead of Perez just feels wrong.
If Red Bull found itself needing to pull any strings to secure its 1-2 that way, surely it wouldn't really feel like any sort of accomplishment, and particularly not for Perez? Drivers don't care that much for finishing second anyway - imagine finishing second while in the best car because your champion team-mate had to wave you by in a borderline-condescending act of 'fine, whatever'.
The reason Red Bull, Verstappen and Perez apparently haven't broached the topic coming into Interlagos does feel fairly intuitive. For one, it's just a bit awkward. For another, it's the third-to-last race rather than the penultimate one. And, of course, Perez's lead over Hamilton is four times what it was over Leclerc.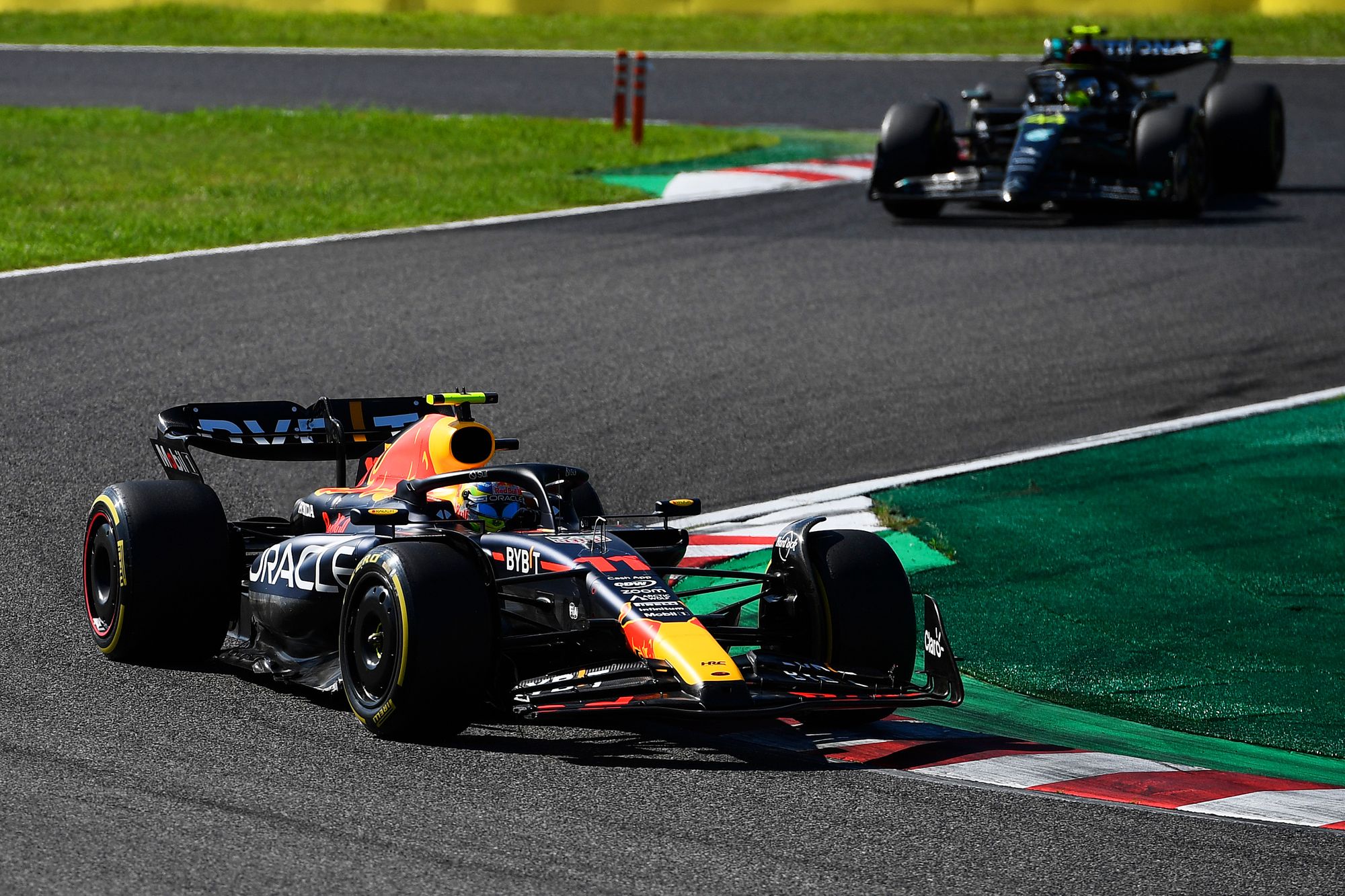 Perhaps it also didn't come up because nobody really sees it as a repeatable scenario. It's true that recent races have seemingly followed the patterns of last year, but Red Bull presumably just doesn't anticipate a situation where Verstappen finds himself behind Hamilton but ahead of Perez on race day.
There was some more-than-usual caution from Verstappen when assessing whether Red Bull is likely to do its usual 2023 trick at Interlagos, but for Hamilton the expectation is more clear - he suspects the RB19 will "blitz" this weekend.
And if that's indeed the case, it will of course be up to Perez to see off Hamilton directly (and maybe even take on Verstappen, if he can somehow put together a Mexican GP-like weekend but obviously without the immediate first-corner exit).
But given that Perez has been scoring at a rate of 4.2 points per round over the last five grand prix weekends, it is certainly not unimaginable that Verstappen may find himself in a position to help out, points-wise - if not in Brazil than perhaps over the last two weekends.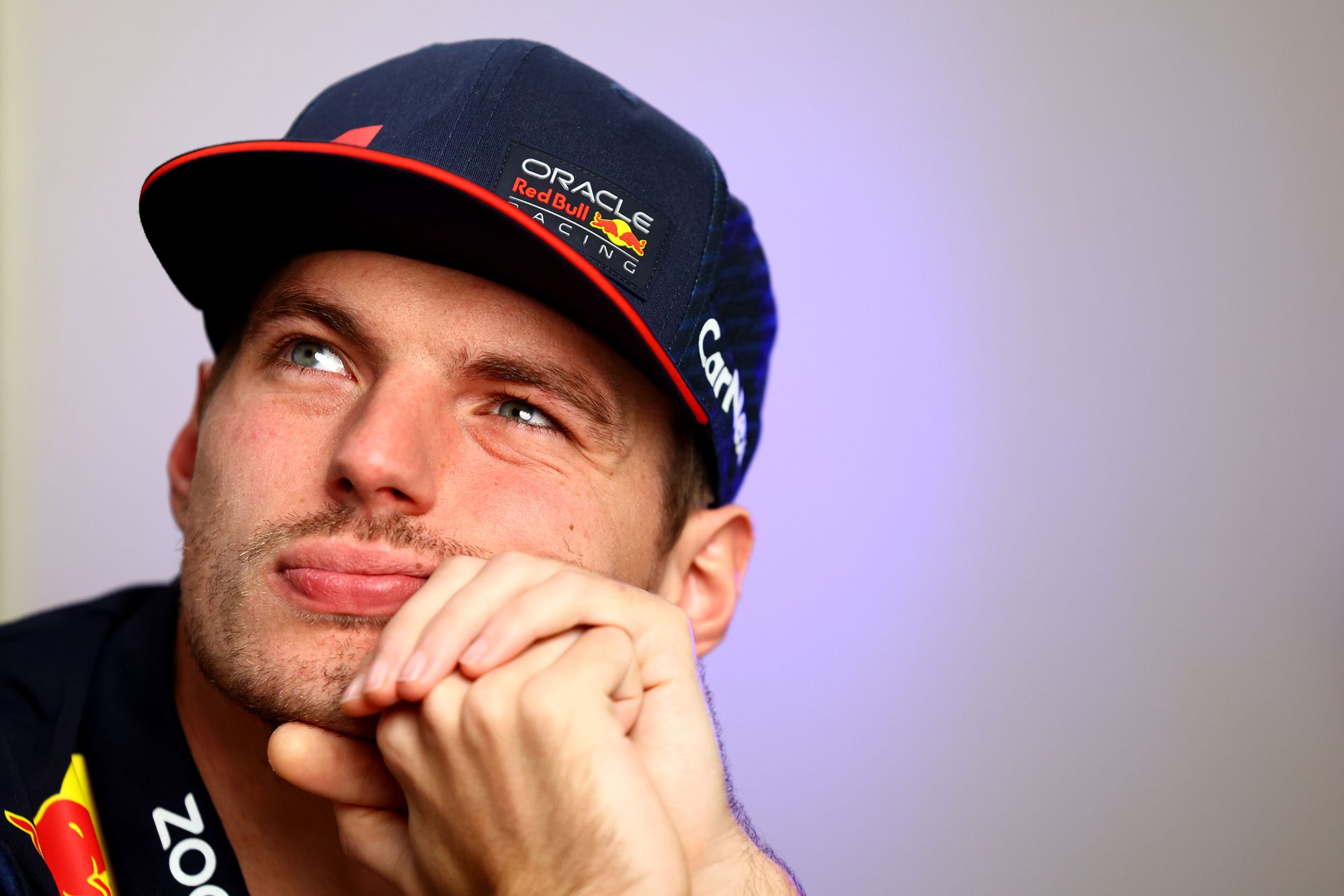 His assertion that "it's better for everyone" if it doesn't come to this suggests that he is willing to let Perez lose this second-place battle if it does come to this.
And, well... right on.
Because if it does, Hamilton will be the one deserving this second place.