Fernando Alonso was so unhappy with a rumour he could leave Aston Martin for Red Bull he promised to make sure there are "consequences" – although who for, and what exactly those could be, he did not specify.
Whatever the intent, Alonso sounded upset enough over the surprising speculation this week to follow through with his threat. Which might surprise some people.
Because given the implication that Alonso merits the best car in F1, why would he possibly have a problem with people starting to suggest he could or should be a Red Bull target?
One easy conclusion is that he would only react this badly to being linked with a Red Bull seat if it was actually possible, and he's annoyed it's been leaked. But it is almost certainly simpler than that.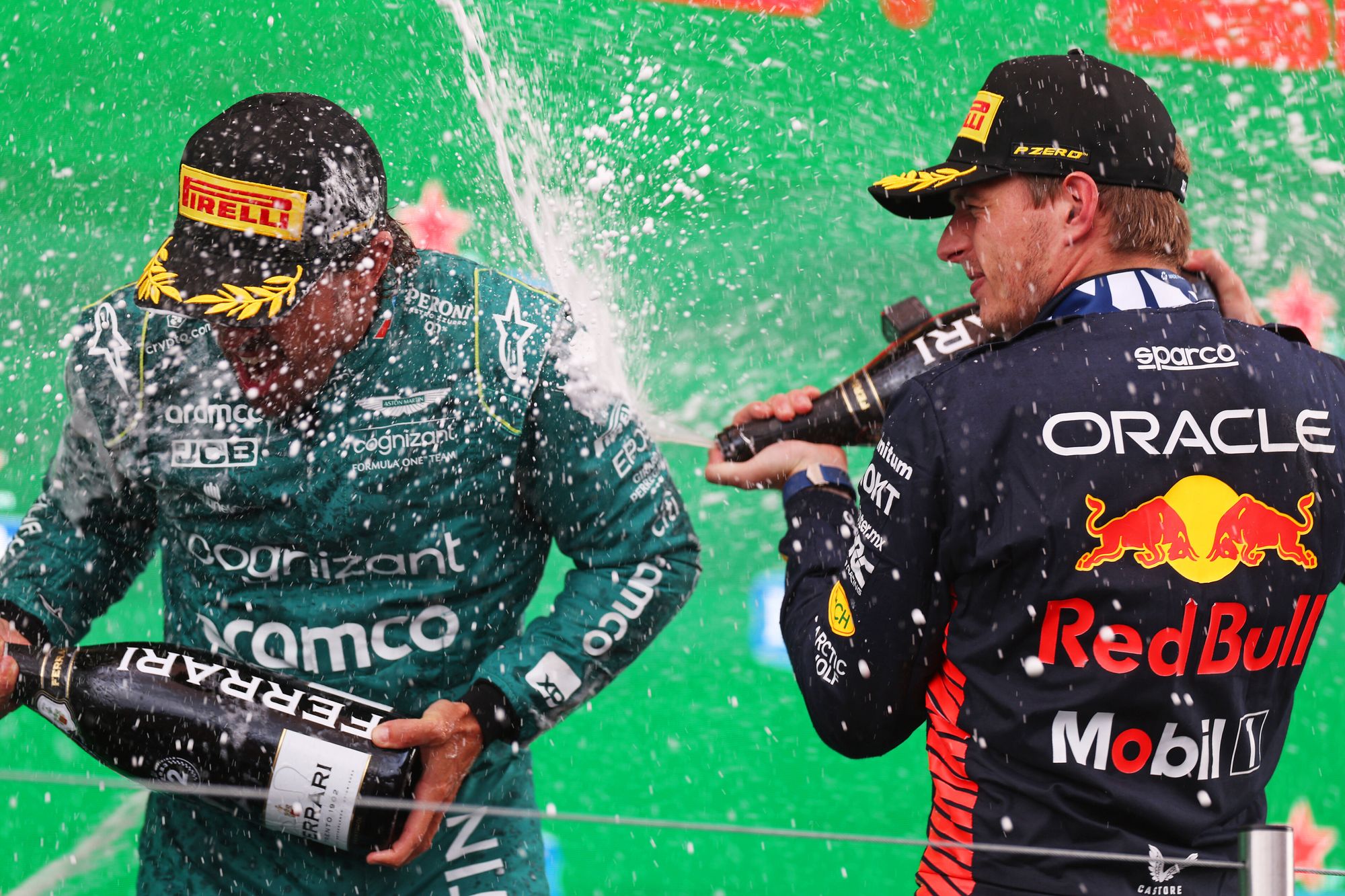 Alonso is very adept at using the media to his advantage but unsurprisingly he does not like it when things are, as he sees it, taken out of context or just plain inaccurate. And anyone piggybacking onto his reputation or, even worse, disrespecting him and his team, just to get some attention, is bound to end up in the crosshairs.
So, if a Red Bull move isn't on the cards - which is the reality – of course he will take issue at people using his name to fan some flames and get some attention on social media or clicks on a website. Especially if it risks interfering with Alonso and anyone at his current team, too, as who knows how some members - whether high up the food chain or just in the garage - reacted when it started to do the rounds.
He was pretty blunt in swatting this aside as "paddock rumours from people who try to make fun of it and gain some followers". It implied Alonso didn't take either the originators or the spreaders of this rumour (or both) that seriously at all, and certainly did not think they were behaving in a proper, professional way.
It is well known that the cryptic origin of all this was a tweet from the established Spanish journalist Albert Fabrega but it's possible that others have upset Alonso and Aston Martin just as much, if not more. Alonso must have paid some attention to what has been said or written, and by whom, through the week.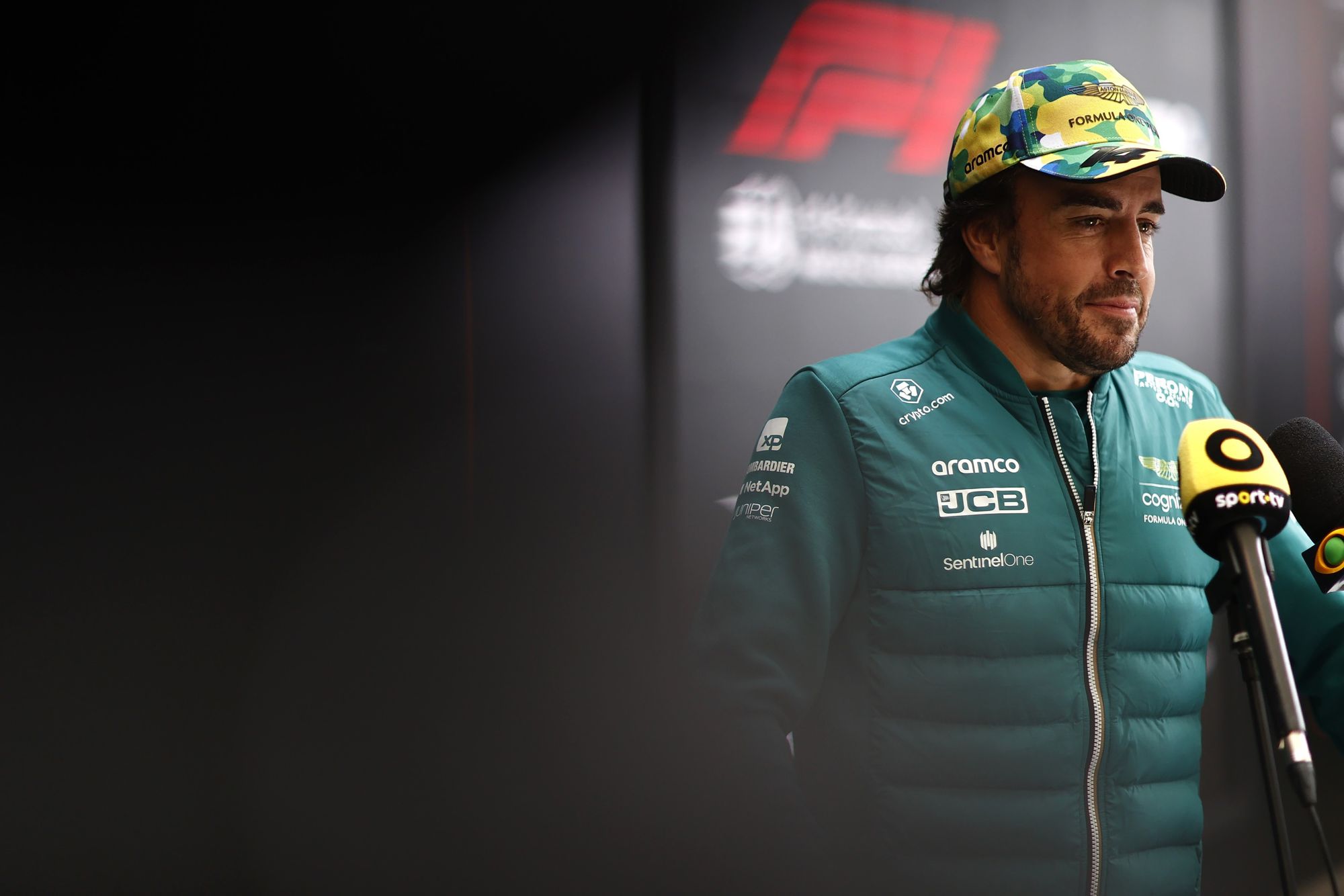 Stressing it was not anybody in attendance at his written media session in the Interlagos paddock on Thursday but rather people who only act "to make fun" carried an intensity and targeted framing that surely goes beyond an established, individual Spanish media member who comes to every race and speaks to Alonso quite regularly.
It had the air of reacting to more than just social media buzz, and suggests Alonso's been ticked off by something he's seen in the media since it all started, and that he does not have a high opinion of where it's come from either.
Where this all came from could be as innocuous as a hypothetical suggestion or conversation, or as deliberate as someone wanting the idea of Alonso to Red Bull being out there, perhaps to cause a stir at Aston Martin. Exactly what someone would gain from trying to steer the narrative, who knows, but rumours have been spread in F1 countless times because someone, somewhere has an agenda.
It is easy to see why Alonso and Aston Martin would take issue with this though. Like it would for 18 drivers on the grid, Red Bull would be an upgrade for Alonso. But suggesting he is chasing a Red Bull drive, or open to it, let alone actually making the switch, is to (directly or indirectly) question his commitment to the Aston Martin project.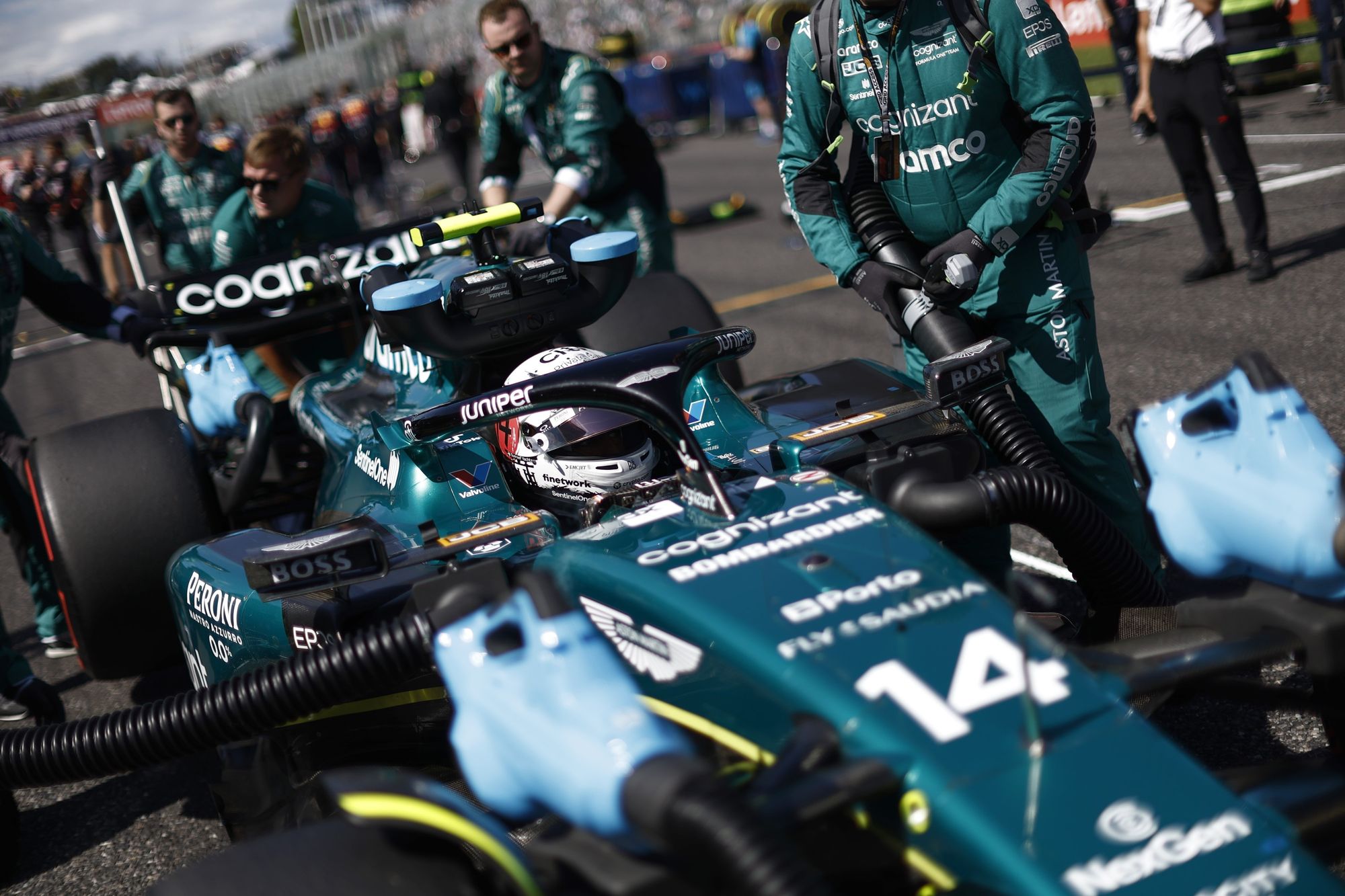 While Aston Martin's trajectory has been poor this season – it is now going to finish lower than Alonso's previous team Alpine did last year – Alonso is not a quitter, so it would be surprising if he were to respond to this by giving up on the project early.
Alonso is also adamant that his faith in Aston Martin endures because he knows this is a long-term project and insists anything achieved early in 2023 is a big bonus.
There's always the possibility of course that Alonso himself started all of this - Red Bull's Helmut Marko has been quoted as suggesting exactly that. The logic there would be that Alonso either wanted to get a bit of positive attention for himself or force something to happen or change at Aston Martin in his favour.
However, that's as much speculation as the kind Alonso seems sincerely annoyed about, so for now we can only take him at his word.
Speculating, or spreading speculation, that Alonso might be about to or might want to walk away from that, when there is no evidence at all to suggest that is on the cards, is bound to have got under his skin.